Our center in the Philippines offers a range of mental health-focused programs aimed at promoting wellness for the mind. These programs include counseling services, mindfulness and meditation sessions, stress management workshops, and support groups for those struggling with various mental health issues. We strive to create a safe and supportive space for individuals to prioritize their mental health and well-being.
In this blog post, we'll take a closer look at our center's mental health-focused programs in the Philippines, exploring how each program contributes to our mission of empowering individuals to achieve optimal mental and emotional well-being. Join us as we explore the various ways we're supporting mental health in our community, and how you can get involved in promoting wellness for the mind.
Mental Health-Focused Programs in the Philippines
The Philippines has made significant strides in integrating mental health services into its healthcare system. A growing number of mental health-focused programs developed to address the needs of Filipinos. These programs aim to provide much-needed support for those struggling with mental health issues. These ranges from depression and anxiety to more severe conditions such as bipolar disorder and schizophrenia. Among these initiatives are community-based mental health programs. They focus on fostering a supportive environment for individuals with mental health problems.
Some of these programs also offer counseling services and group therapy sessions. This is to help patients manage their symptoms and develop coping mechanisms. In recent years, the government has also invested in mental health research and advocacy. It is to promote awareness and encourage more people to seek help when needed. With the ongoing efforts in the country to address mental health concerns. Filipinos can expect more accessible and effective mental health-focused programs in the future.
The Impact of Mental Wellness Programs in the Philippines
The Philippines is an archipelago made up of more than 7,641 islands. The issue of mental health has long been considered a taboo subject. But now, mental wellness programs are making a significant impact across the country.
With the assistance of both local and international organizations. Mental health is becoming less stigmatized and more openly discussed. These programs aim to provide Filipinos with better access to mental health services and to encourage mental wellness practices in daily life.
Improved Quality of Life
The impact of mental wellness programs in the Philippines has been huge in improving the quality of life of individuals. The country has long struggled with mental health issues due to lack of awareness and limited resources. However, with the implementation of these programs, there has been a significant increase in mental health awareness and accessibility to treatment. These initiatives have also provided a safe space for individuals.
They are allowed to voice their concerns and avail of the necessary assistance. As a result, more people are taking charge of their mental health. This leads to a healthier and happier population. The positive impact of these programs is tangible. It is encouraging to see them becoming more widely available throughout the country.
Increased Self-awareness
The increasing prevalence of mental health concerns in the Philippines has brought about a new wave of awareness and concern. This is regarding to the importance of mental wellness programs. Among the many benefits of such initiatives is the cultivation of increased self-awareness. It enables individuals to understand their thoughts, emotions, and behaviors. This newfound awareness helps individuals improve their mental and emotional health.
It empowers them to seek out the necessary resources to maintain their well-being. Mental wellness programs have also been successful in reducing stress, and increasing productivity. Also, it enhances their interpersonal relationships. As more Filipinos become aware of their mental wellness needs, the demand for accessible and effective interventions will continue to grow.
Reduced Stigma Against Mental Illness
The Philippines has made significant strides in combatting the stigma surrounding mental illness through its mental wellness programs. With greater awareness and education comes a reduction in the negative assumptions that often surround those struggling with mental health issues. This progress is commendable, as it is all too common for people with mental illness to be marginalized and misunderstood.
Through continued efforts to promote understanding and acceptance, mental wellness programs in the Philippines are making a real difference in the lives of those who are struggling. By providing support, access to resources, and reducing stigma, these programs are proving to be an effective way to improve the mental health of Filipinos.
Strengthened Community Connections
Strengthened community connections have become increasingly important in the Philippines, and mental wellness programs have played a crucial role in fostering these relationships. These programs have gone beyond simply addressing mental health concerns, instead promoting a sense of community and belonging among participants. As individuals gain a better understanding of themselves and their mental health, they are also able to connect with those around them on a deeper level.
This creates a ripple effect that can be felt throughout entire communities, leading to improved social cohesion and a more positive outlook on life. Through mental wellness programs, individuals in the Philippines have found a way to not only improve their own lives but also the lives of those around them.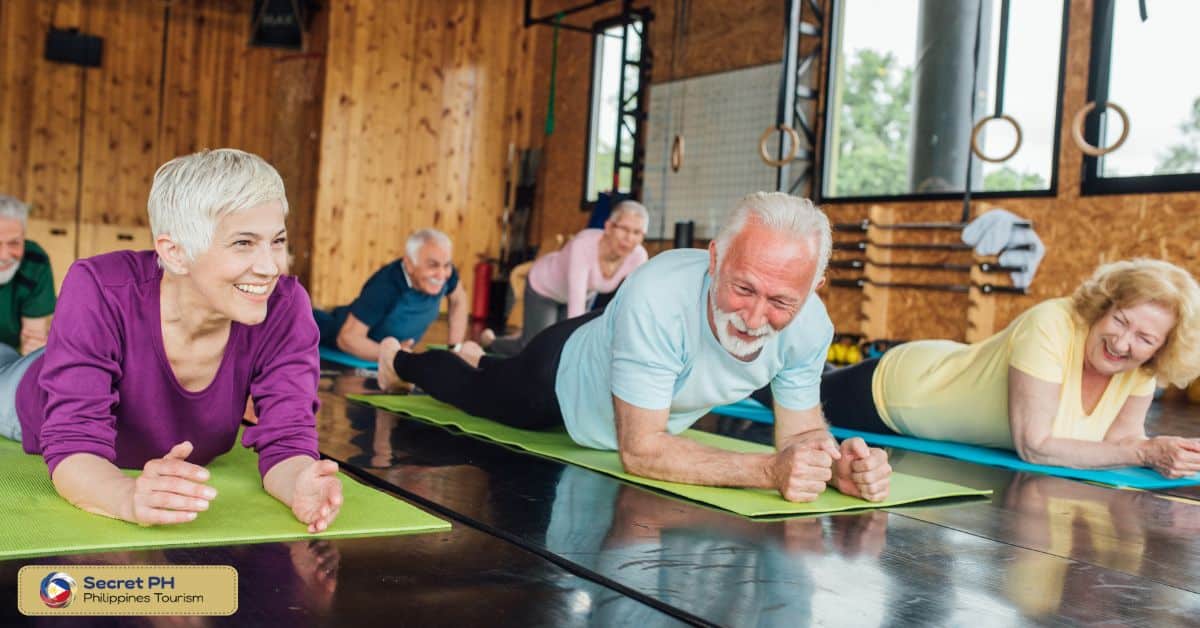 The Different Types of Mental Health-Focused Programs
The field of mental health has continuously evolved and expanded over the years. This leads to the emergence of various mental health-focused programs. These programs are designed to cater to the diverse needs of individuals. Those who are struggling with different mental health conditions collectively.
Programs range from therapy and counseling to medication management and support groups. Each tailored approach caters to a specific mental health concern. The aim of these interventions is to provide individuals with a safe and supportive environment. It is to address their mental health needs.
Counseling Services
Counseling services play a critical role in supporting individuals with mental health challenges. These services provide a range of programs, with each having a tailored approach to meet a person's unique needs. From psychotherapy to cognitive behavioral therapy.
Counseling services aim to provide a safe space for clients to explore their emotions and make positive life changes. These services often play crucial roles in the larger mental health system. They provide support and resources to people who may be struggling with more severe issues.
Therapeutic Interventions
Mental health is a crucial element of one's overall well-being. It's important to address any issues that may arise early on. Therapeutic interventions are designed to help individuals tackle their mental health concerns. There are various types of programs that cater to different needs. Cognitive-behavioral therapy, dialectical behavior therapy, and meditation-based interventions. These are some of the most popular mental health-focused programs.
Psychosocial Support Services
Psychosocial support services encompass a wide range of mental health-focused programs and initiatives. These services aim to support and improve the mental and emotional well-being of individuals. From counseling and therapy to support groups and community-based programs. There are numerous types of psychosocial support services available. These resources can help individuals manage stress, cope with trauma, and develop healthier ways of thinking and behaving.
Mindful and Meditation Sessions
These sessions are becoming increasingly popular when it comes to managing mental health. These programs are designed to help individuals develop a deeper sense of focus and relaxation. Some of these programs include guided meditation, mindfulness-based stress reduction, and yoga.
Guided meditation involves listening to a teacher's directional words. The imagery is to help achieve a state of calm. Mindfulness-based stress reduction focuses on developing awareness of the present moment to manage stress. Yoga incorporates both physical postures and mindfulness techniques.
Stress Management Workshops
Stress management workshops are an excellent way to tackle the growing problem of mental health issues faced by many individuals. These workshops offer a variety of mental health-focused programs that cater to different needs. From mindfulness training to cognitive-behavioral therapy. Every program is designed to teach techniques that help individuals manage stress effectively. Attendees can learn how to identify the source of their stress, reframe negative thoughts, and cultivate self-care practices.
In Conclusion
After exploring our center's mental health-focused programs in the Philippines, it is evident that wellness for the mind is essential for a fulfilling life. Through a combination of counseling, therapy, and education, our programs offer a holistic approach to mental health and well-being. Our professional team is dedicated to providing the necessary support and guidance to help individuals overcome personal challenges and achieve their full potential.
By prioritizing mental health, we are empowering our community to lead happier and healthier lives. We believe that by investing in our mental well-being, we are investing in our future.