The Philippines faces several challenges when it comes to providing emergency services. Poor infrastructure, limited access to resources and inadequate training are some of the major problems faced by Philippine emergency services personnel.
The Philippines' emergency services sector faces challenges, but technology can significantly improve its effectiveness. Enhanced communication, mobile apps, geolocation, and AI-powered systems can improve response times and save more lives. Successful case studies exist, and the future of emergency services in the Philippines looks promising with technology solutions.
This article discusses how technology can be used to improve emergency services in the country, as well as some case studies of successful implementations of technology in Philippine emergency services.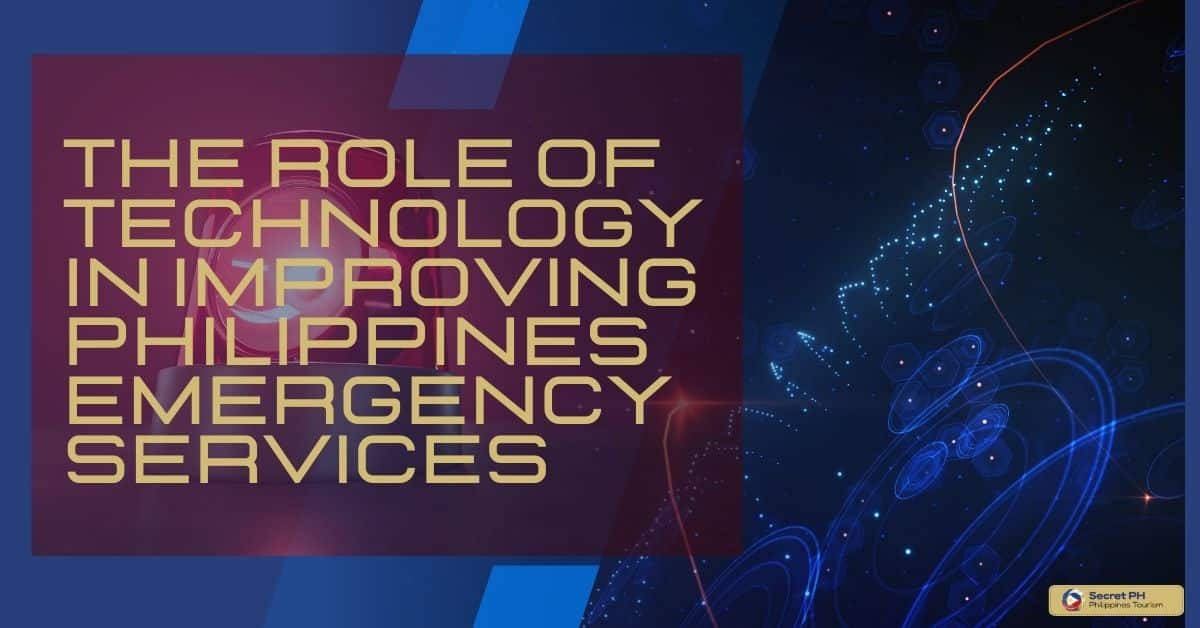 Challenges in the Philippine Emergency Services Sector
The Philippine emergency services sector faces various challenges in providing timely and efficient responses to emergency situations. These challenges include a lack of resources, inadequate training for emergency responders, and limited communication infrastructure.
However, the role of technology in improving emergency services in the Philippines cannot be overstated. In this table, we outline some of the key challenges facing the Philippine emergency services sector and how technology can help address them.
| Challenge | Role of Technology |
| --- | --- |
| Limited Communication Infrastructure | Technology can improve communication between emergency responders, dispatch centers, and hospitals through the use of apps, wearables, and other mobile devices. This can allow for faster response times and more accurate situational awareness. |
| Limited Resources | Technology can help optimize resource allocation by using data analytics to identify high-risk areas and allocate resources accordingly. For example, predictive analytics can help emergency services personnel anticipate and respond to disasters before they occur. |
| Inadequate Training for Emergency Responders | Technology can provide virtual reality and simulation-based training for emergency responders. This can improve their skills and increase their confidence in responding to emergency situations. |
| Lack of Coordination between Agencies | Technology can facilitate collaboration and coordination between different emergency services agencies through the use of shared databases, communication platforms, and other digital tools. This can improve the efficiency and effectiveness of emergency response efforts. |

What are Technology and Emergency Services
Technology can be used to improve many aspects of emergency services in the Philippines. Electronic patient records, for example, can enable medical personnel to access critical information about a patient quickly and accurately.
This could allow for faster diagnosis and treatment of patients with life-threatening conditions. Additionally, geolocation technology can help emergency responders identify where they need to go, while mobile apps can provide crucial information on the location of victims in need of assistance.
AI-powered systems offer further opportunities for improvement within emergency services. AI bots and chatbots could be used to triage incoming calls and direct them to the right person or department.
Additionally, facial recognition technology can help responders identify potential victims more quickly. Finally, data analytics can be used to identify patterns in emergency situations and develop better models for responding to them.
How Technology Can Improve Emergency Services in the Philippines
Technology has drastically improved the way emergency services are handled in the Philippines. With natural disasters and emergencies being a constant threat, the need for reliable and efficient emergency response systems is more crucial than ever. Here are four ways in which technology has revolutionized emergency services in the country:
Enhanced Communication Systems
One of the most critical aspects of emergency response is effective communication. Having reliable communication channels can help first responders quickly coordinate and respond to emergencies. Advances in communication technology such as mobile networks and satellite internet allow emergency response teams to quickly and easily communicate with each other, even in areas with limited connectivity.
Mobile Apps for Emergency Response
Mobile applications have become a game-changer in emergency response. Emergency response apps can provide real-time information about disasters, and evacuation centers, and help to coordinate rescue efforts. Such apps can also enable users to seek help during emergencies, track family members or friends, and receive push notifications during critical events.
Geolocation and Mapping Technologies
Geolocation and mapping technologies such as GPS and GIS assist emergency services providers in identifying the location of incidents in real time. These services help first responders quickly reach the affected areas and provide timely assistance. Mapping tools also help to visualize the disaster's impact, including identifying the extent of damaged areas and understanding geographic features that may hinder rescue efforts.
AI-Powered Emergency Response Systems
The use of artificial intelligence for emergency response in the Philippines has the potential to transform disaster response systems. AI can help emergency centers process large volumes of data quickly and accurately. It analyzes satellite imagery to identify disaster-hit areas, predict potential emergencies, and respond to inquiries from the public automatically.
AI-powered chatbots can also provide personalized assistance to victims, simultaneously engaging with multiple people, and providing real-time information, even in the most chaotic circumstances.
Case Studies of Successful Implementation of Technology in Emergency Services
The Philippines is a country that is frequently hit by natural disasters such as typhoons, earthquakes, and volcanic eruptions. Emergency services play a crucial role in responding to these disasters and saving lives.
As technology continues to advance, emergency services in the Philippines have started to incorporate new technologies to improve their services. In this section, we will explore some case studies of the successful implementation of technology in emergency services in the Philippines.
Use of Drones in Disaster Response
In 2018, the National Disaster Risk Reduction and Management Council (NDRRMC) of the Philippines utilized drones to aid in their disaster response efforts during Typhoon Ompong. The drones were used to quickly survey and assess the damage caused by the typhoon, allowing emergency services to respond more quickly and effectively. The drones were also used to deliver food and other supplies to hard-to-reach areas.
Adoption of Mobile Apps for Emergency Response
In 2017, the Philippine Red Cross launched a mobile app called "RC143" that allows users to quickly call for emergency services with just one tap. The app also provides real-time updates on disasters and emergencies in the user's location, as well as tips on how to stay safe during emergencies. The app has been downloaded over 50,000 times and has played a crucial role in saving lives during emergencies.
Use of Wearable Technology for Firefighters
In 2019, the Bureau of Fire Protection (BFP) of the Philippines started using wearable technology to improve the safety of their firefighters. The wearable devices, which are worn on the wrists of firefighters, monitor their vital signs and provide real-time updates to their commanders. This allows commanders to monitor the health and safety of their firefighters and make informed decisions during emergency situations.
Potential Barriers to the Adoption of Technology in Philippine Emergency Services
Technology has always been a driving force in improving emergency services all over the world. But, despite its potential benefits in terms of increased efficiency, response time, and overall service improvement, the Philippine emergency services sector still faces some potential barriers to the adoption of technology.
The Philippine emergency services sector has long been plagued by inadequate resources and a lack of modern infrastructure. So, technology adoption in this sector could be the solution to many of its problems. However, the adoption of technology in the Philippines is not without its challenges.
1. Lack of Adequate Funding– The Philippine emergency services sector has always been under-resourced with bureaucratic red tape hampering the allocation of resources. Inadequate funds lead to insufficient staffing and training, equipment shortages, and outdated technology, limiting response time and efficiency.
2. Resistance to Change– Resistance to change is another potential barrier to the adoption of technology in the Philippine emergency services sector. The workforce often prefers the status quo and may be reluctant to embrace new technologies.
3. Limited Technological Infrastructure & Connectivity– The Philippine emergency services sector operates in areas where telecommunication infrastructure is often limited, and internet connectivity is challenging. These constraints may impact how information is transmitted, create delays, and uncertainties, and lead to miscommunications among the first responders, thereby decreasing response time and efficiency.
4. Lack of Training and Technological Competence– The adoption of technology in any sector requires competent personnel to operate the systems. The Philippine emergency services sector has an outdated training program, limited technological knowledge among its workforce, and a lack of qualified IT personnel.
In conclusion
Technology has the potential to revolutionize emergency services in the Philippines and save more lives. Enhanced communication systems, mobile apps for emergency response, geolocation and mapping technologies, and AI-powered systems can help improve response times and provide more efficient emergency services.
While there are potential barriers to the adoption of technology in the Philippine emergency services sector, successful case studies demonstrate that it is possible to overcome these challenges. The use of technology in emergency services presents a promising solution for the future of Philippine emergency services.