During an emergency in Benguet, you can expect prompt response from local authorities and disaster management teams. Evacuation protocols will be implemented to ensure safety. Communication channels may be affected, but efforts will be made to provide updates. Community support and resilience will play a crucial role in overcoming the situation.
It's crucial to be prepared for any emergency situation, and knowing what to expect can make all the difference. In this blog post, we'll explore what to expect during an emergency in Benguet, so you can be better equipped to handle any unexpected situation that may arise. So let's dive in and learn how to stay safe during an emergency in Benguet!
Benguet and Its Location
Benguet is a province located in the Cordillera Administrative Region of the Philippines. Known for its cool climate, Benguet boasts scenic mountain ranges, lush greenery, and distinct cultural traditions. Positioned at an altitude of over 1,600 meters above sea level. It is a popular destination for both local and international tourists seeking to escape the tropical heat. Also, explore the natural beauty of the region.
Benguet's strategic location makes it an important hub for agricultural and mining activities. The province is also home to several indigenous communities. These  include the Ibaloi and Kankana-ey tribes, who continue to preserve their unique lifestyles and traditions. With its rich history and stunning landscapes, Benguet is truly worth a visit for anyone who appreciates natural beauty and cultural diversity.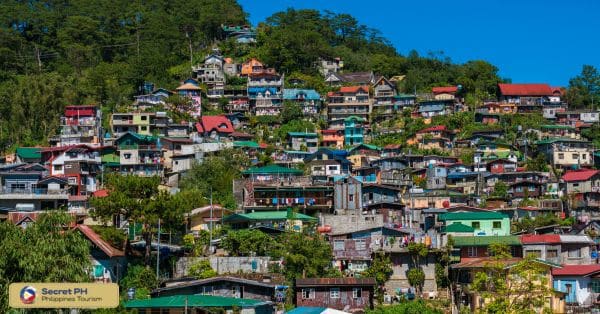 Types of Emergencies in Benguet
Benguet, a province in the Cordillera Administrative Region of the Philippines, is not immune to emergencies. From natural disasters to man-made incidents, emergencies can happen anytime and anywhere. Understanding the types of emergencies that may occur in Benguet is crucial for preparedness and response. Knowing the different types of emergencies can help individuals and communities plan and prepare for any eventualities that may occur.
Natural disasters (earthquakes, landslides, typhoons)
Natural disasters can strike at any time. This causes havoc and destruction to the affected areas. In Benguet, the most common types of emergencies are earthquakes, landslides, and typhoons. An earthquake can cause massive destruction to buildings and infrastructure. Landslides can cause the collapse of hillsides and lead to severe flooding.
Typhoons can bring devastating winds and heavy rainfalls. This can cause widespread damage to properties and harm the population. In such situations, it's essential to remain calm and take appropriate measures. Stay safe and minimize the impact of the disaster.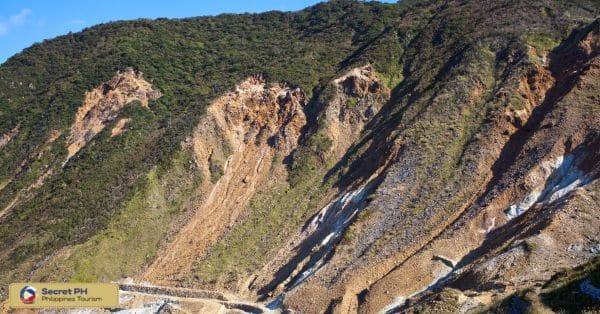 Man-made disasters (fires, accidents, civil unrest)
Man-made disasters are events initiated by humans that lead to devastating and tragic outcomes. In Benguet, various types of emergencies have occurred, including fires, accidents, and civil unrest. These disasters cause tremendous damage to property. It can result in injuries or loss of life. It is essential to be informed and prepared for such events, as they can strike at any time.
Measures such as having an evacuation plan, keeping emergency kits on hand, and being well-informed about emergency procedures can help minimize the impact of these disasters. It is crucial for individuals and communities to work together and take responsibility for ensuring everyone's safety during these trying times.
I. Response from Local Authorities
When faced with an emergency situation, it's natural to feel overwhelmed and unsure of what to do. However, in Benguet, you can expect a swift and well-coordinated response from the local authorities. The province has a well-established emergency response system in place, with trained personnel and equipment ready to be deployed at a moment's notice. Whether you're dealing with a natural disaster or a man-made crisis, rest assured that the authorities will be on the scene to provide assistance and guidance throughout the entire process.
Role of local government units in responding to emergencies
During emergencies, it is crucial to have a swift and efficient response from local authorities, and Benguet's local government units are no exception. They play a crucial role in coordinating efforts to ensure safety and provide aid to affected individuals and communities. From mobilizing rescue teams to providing temporary shelter and food, local government units are at the forefront of emergency response.
They also work closely with national government agencies to procure additional resources and financial assistance. With the unique challenges that each emergency brings, local authorities in Benguet have demonstrated their flexibility and adaptability in dealing with crises.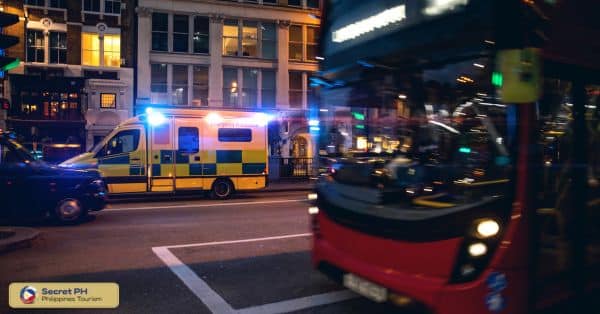 Emergency hotlines and communication channels
In times of emergency, knowing whom to call for help is crucial. In the province of Benguet, local authorities have established communication channels and emergency hotlines that people can reach out to for assistance. These hotlines provide immediate response services from the local Government agencies such as the Department of Health, Philippine National Police, and the Bureau of Fire Protection.
During an emergency, people can expect to receive informative instructions and real-time updates from these response units. It's important to remember that these hotlines are for emergencies only, so it's crucial to provide details about the situation and location to help speed up the response time.
For more information, click here.
Availability of rescue and medical services
In the event of an emergency, residents and visitors of Benguet can expect quick and efficient response from local authorities. Rescue and medical services are available round-the-clock to cater to any emergency situation. The local government has invested heavily in training and equipping personnel to provide the best possible care to those in need.
An efficient emergency response system has also been put in place to ensure prompt response and coordination. Ambulances and rescue teams are strategically positioned in various parts of the province, ready to respond to emergency calls.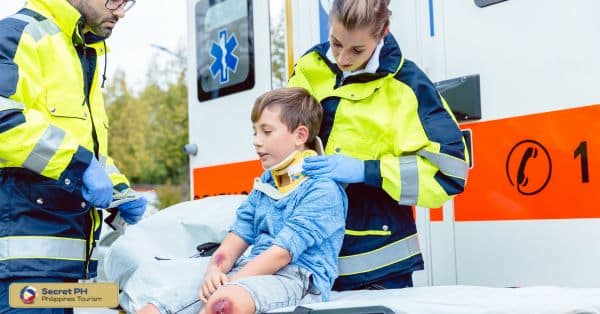 II. Community Support and Volunteers
During emergencies, such as natural calamities or unforeseen events, community support and volunteers play a vital role in aiding those impacted. In Benguet, a province in the Philippines often hit by typhoons and landslides, the importance of having a strong network of volunteers and community support cannot be overstated. When disaster strikes, these individuals spring into action, providing much-needed assistance in a variety of forms, from search and rescue operations to distribution of aid. Their tireless efforts can be seen throughout the province, providing hope and comfort to those in their time of need.
Importance of community involvement in emergency response
Emergency situations can be daunting, but the involvement of a supportive and prepared community can make all the difference. In Benguet, the importance of community involvement in emergency response cannot be overstated. From natural disasters to accidents, local residents play a vital role in the process of safeguarding and supporting those impacted in their community. When our friends, family, and neighbors are affected by emergencies, everyone steps up to lend a hand. The community's collective efforts during these times can help alleviate the stress and trauma of the situation.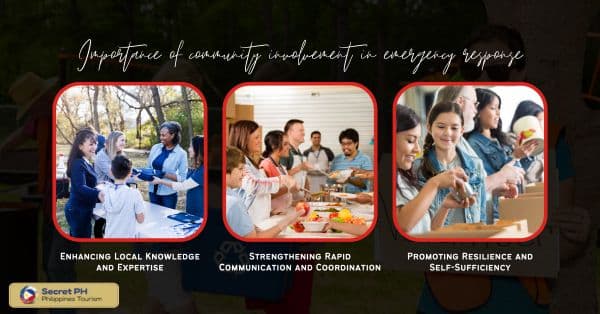 Enhancing Local Knowledge and Expertise: Community involvement in emergency response plays a crucial role in Benguet by enhancing local knowledge and expertise. Active participation from community members allows for a deeper understanding of the region's specific risks, vulnerabilities, and resources. Local residents possess invaluable knowledge about the terrain, weather patterns, and potential hazards in their area, which can significantly aid emergency response efforts.
Strengthening Rapid Communication and Coordination: Community involvement in emergency response in Benguet helps strengthen rapid communication and coordination. During emergencies, time is of the essence, and effective communication is vital for timely response and mitigation. Engaging the community enables emergency responders to establish direct lines of communication with residents, local leaders, and community-based organizations. This active involvement ensures that information flows quickly between the authorities and the affected population.
Promoting Resilience and Self-Sufficiency: Community involvement in emergency response promotes resilience and self-sufficiency among residents in Benguet. By actively engaging the community, emergency responders can empower individuals and communities to take proactive measures to prepare for emergencies. Through education and training programs, residents can acquire essential skills such as first aid, basic search and rescue techniques, and disaster preparedness.
Role of volunteers in providing aid and assistance
During emergencies in Benguet, volunteers play a crucial role in providing aid and assistance to affected communities. These individuals selflessly give their time, knowledge, and skills to help ease the burden of those affected by natural disasters or other crises. Without the dedication and commitment of volunteers, relief efforts would be significantly impacted.
The community support and engagement exhibited by volunteers not only provide tangible assistance to those in need but also positively affect the morale and well-being of those they are helping. Whether it's distributing essential supplies or providing emotional support, the role of volunteers in disaster response and recovery cannot be understated.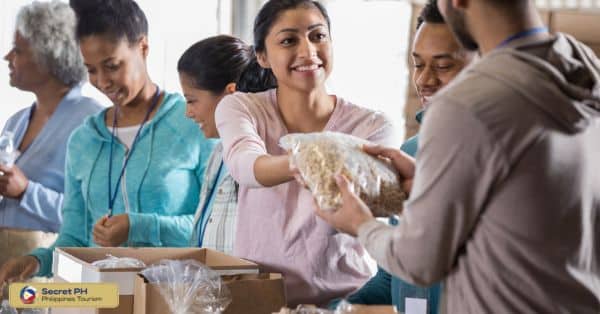 III. Emergency Preparedness Tips
When natural calamities strike, it's always better to be prepared than sorry. Benguet, known for its scenic mountain ranges and lush landscapes, while breathtakingly beautiful, also attracts a higher risk of natural disasters. When an emergency strikes, having an emergency preparedness plan in place is crucial.
Whether it's a typhoon or an earthquake, there are steps you can take to be better prepared. Make sure that you have a plan in place that helps you stay connected with your loved ones. Additionally, it's essential to be a little more cautious and stay aware of the situation around you.
Create an emergency plan
In times of crisis, having a clear and concise emergency plan can be the key to your safety and survival. Whether it's a natural disaster or a human-caused emergency, we can never be too prepared. In Benguet, there are several potential hazards that could arise at any time. From typhoons to landslides, it's important to take steps to mitigate the risk and make sure you're ready to take action if needed.
One of the best ways to prepare is by creating an emergency plan that outlines what to do, where to go, and who to contact in case of an emergency. This may include establishing a meeting point, preparing a go-bag with essential items, and staying informed about the latest news and alerts.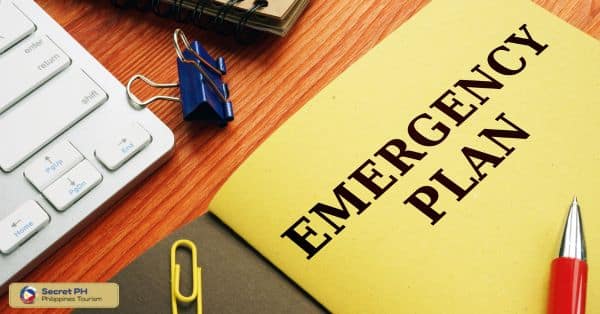 Prepare an emergency kit
When it comes to emergency preparedness, having an emergency kit ready is imperative. Benguet, being a region prone to natural disasters such as typhoons and earthquakes, requires every household to have its own emergency kit. It should contain the basic equipment and supplies needed for survival during the first 72 hours of an emergency, such as food, water, medicine, and sanitation. A fully-stocked emergency kit can provide peace of mind and minimize the negative impact of a disaster, giving the residents of Benguet a sense of security in knowing that they are well-prepared for any emergency that may come their way.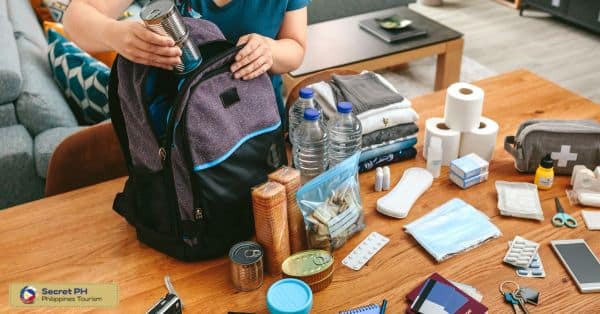 Know your evacuation routes
When it comes to emergency preparedness, one key factor to keep in mind is knowing your evacuation routes. This is especially true for those living in Benguet, an area prone to natural disasters such as earthquakes, typhoons, and landslides. Having a good grasp of the different routes that can lead you to safety can be a lifesaver during critical times.
Being familiar with your evacuation routes involves not only knowing the roads and landmarks but also being aware of potential risks and hazards along the way. It's important to familiarize yourself with your evacuation routes so that you can act quickly and confidently during emergencies.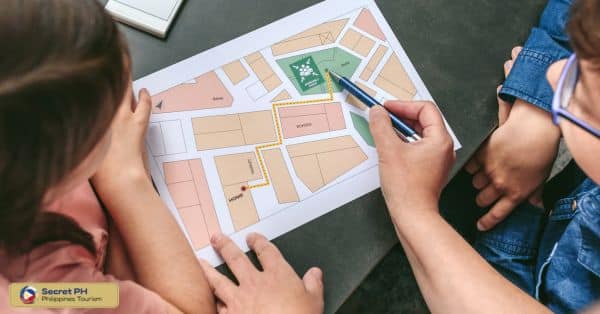 Stay informed through reliable sources
During times of emergency, staying informed through reliable sources can be an essential aspect of preparedness. In Benguet, there are several potential emergency situations ranging from natural disasters to man-made crises. By actively seeking out reputable sources of information and staying up-to-date on developing situations, individuals and communities can be better equipped to respond effectively in the event of an emergency.
Taking advantage of local news channels, official government websites, and emergency preparedness organizations can help ensure that you have the most accurate and timely information available to make informed decisions.
Practice emergency drills
Emergencies can happen at any time, and being well-prepared is vital to ensure the safety of everyone. One way to be prepared is by practicing emergency drills. In Benguet, emergency drills are conducted to simulate different disaster scenarios, such as earthquakes, typhoons, and landslides. These drills help individuals and communities build their confidence, knowledge, and skills in responding to emergencies. During an emergency drill, participants should expect to hear alarm sirens, see emergency responders, and feel various simulated effects of the disaster being simulated.
In Conclusion
Being prepared for an emergency in Benguet is crucial to ensure the safety of oneself and others. The mountainous terrain and natural hazards of the region can pose significant challenges. This makes it essential to be up-to-date on weather and road conditions. Knowing basic first aid skills, having an emergency kit, and having a clear evacuation plan. These are all important steps.
It's also essential to stay informed and heed the advice of local authorities during emergencies. Remember that being proactive rather than reactive can make all the difference in ensuring a safe outcome. By taking the time to prepare, you can help minimize the risks. Also, increase the chances of a positive outcome during an emergency in Benguet.