If you're planning to explore the Philippines, riding the train is a great way to see the country.
This beginner's guide will help you navigate the Philippine train system, covering everything from types of trains, routes and fares, to safety precautions and etiquette. To ride the Philippine trains, you first need to understand the system. Planning and booking ahead is essential.
By the end of the guide, you will have all the knowledge necessary to travel like a pro aboard one of the best ways to see some of the world's most incredible sights. So don't wait any longer and join us on this journey today!
The Philippine Train System
The Philippine Train System is an extensive and modernized public transportation system in the Philippines. It consist of commuter rail, rapid transit lines and light rail. This train system serves several cities in areas all throughout the country. A reliable and efficient method of transportation. It has a network of over 156.9 kilometers, including 45 railway stations connecting 11 cities across the islands. Philippine commuters can quickly and easily travel from destination to destination.
Utilizing the latest technologies, this state-of-the-art train is able to deliver superior services for daily commuters. With a maximum safety, comfort and convenience available at a fraction of typical costs on other means of transport. This system has proved to be an invaluable service for passengers and it continues to grow with increased demand worldwide.
Types of Philippine Trains
The Philippine train system offers various types of trains that cater to different travel needs and preferences. Each type of train has its own features. The following are the most common types of trains that operate in the country:
Metro Rail Transit (MRT)
The Metro Rail Transit (MRT) is one of the most reliable trains in the Philippines. It was first opened on December 15, 1999 and has undergone several extensions ever since. This mode of transportation quickly became one of the preferred options to travel around Metro Manila, with millions of people accessing it every day and enjoying its expansive range of services.
MRT has trains with three doors, A/C units and high-speed performance features that allow travelers short and long distances to reach their destinations safely and comfortably. What makes them stand out from other types of trains, is the fact that these are equipped with advanced electronics for improved signal activation and track switching. Ground service equipment provides additional safety elements that are capable to detect any kind of malfunctioning and stop or delay a train if unsafe conditions arise.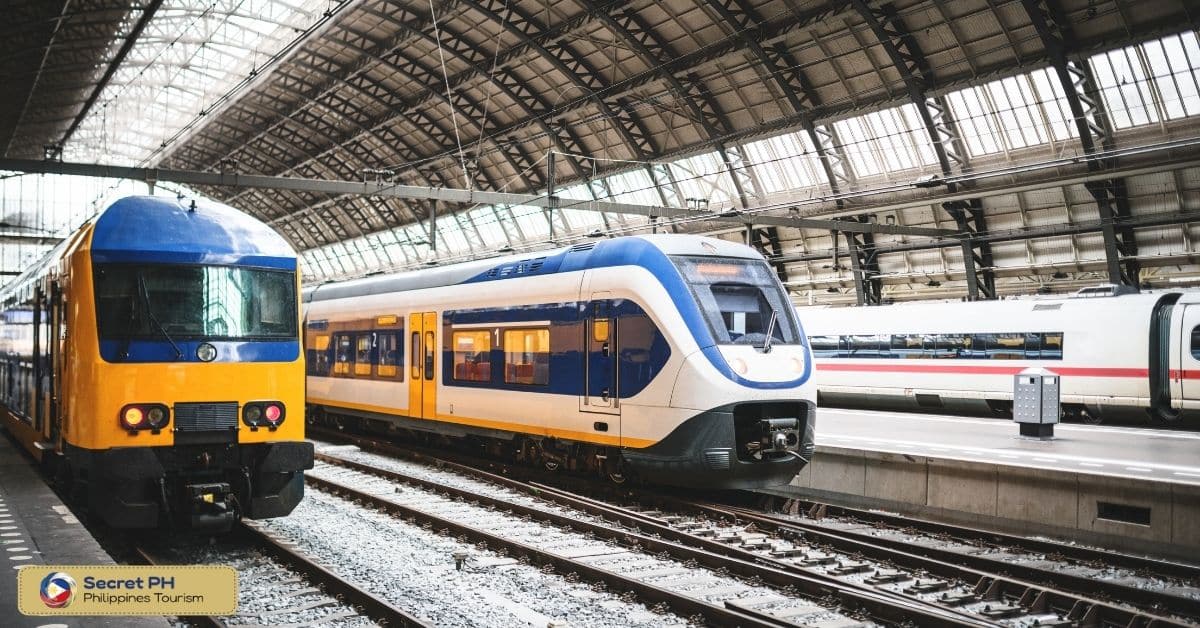 Light Rail Transit (LRT)
Light Rail Transit (LRT) is a type of transit system in the Philippines utilizing higher capacity light rail vehicles, operating either on grade-separated exclusive rights-of-way or mixed traffic environment in urban areas, as an effective and efficient mode of public transport for urban travelers. This type of transit system runs on electric power thus providing rapid and clean transportation to commuters.
It requires few resources such as land and labor, yet it moves more people in greater comfort compared to other ground transport systems. LRTs generally require lesser maintenance and they tend to have lower operating costs per passenger kilometer which enables the government to deliver reliable and affordable services even in congested cities while reducing pollution through its non-emission engines.
Philippine National Railways (PNR)
The Philippine National Railways (PNR) system provides inhabitants of the largest archipelago in the world with a vital transportation network. With a network stretching thousands of kilometers, PNR has evolved to cover both land- and water-based routes, enabling citizens of the Philippines to connect between nearby provinces as well as from one end of the country to another.
The system utilizes two types of trains: Diesel Multiple Unit (DMU) vehicles for short hops and mainline passenger carriages for longer journeys. Each train is equipped with modern amenities such as comfortable seating, air conditioning, sound systems, sanitary facilities and Wi-Fi connectivity. PNR also offers a wide range of ticketing options tailored to individual travel needs.
Fares and Payment
These are estimated fares and may vary depending on the distance and type of train. It's always best to check the latest fare rates before riding the train. Payment for train fares can be made through cash or prepaid cards. Some stations also offer reloadable cards for frequent riders.
| Fare Type | Description | Estimated Fare |
| --- | --- | --- |
| Regular Fare | The regular fare is the standard price for a train ticket. The price varies depending on the distance and the type of train. | Php 12 – Php 65 (for MRT/LRT) |
| Senior Citizen | Senior citizens are entitled to a 20% discount on their train fare. They must present a valid ID to avail of the discount. | Php 10 – Php 52 (for MRT/LRT) |
| Student Fare | Students are entitled to a 20% discount on their train fare. They must present a valid school ID or any proof of enrollment to avail of the discount. | Php 10 – Php 52 (for MRT/LRT) |
| Persons with Disabilities (PWDs) | PWDs are entitled to a 20% discount on their train fare. They must present a valid PWD ID to avail of the discount. | Php 10 – Php 52 (for MRT/LRT) |
Preparing for the Train Ride
From the Philippines to your destination, preparing for a train ride can be a daunting task. Considering all the necessary items you consider before you set out on your journey. That said, making sure you have all the necessary materials can make all the difference in having a smooth and hassle-free train ride. Here are some of the things to keep in mind in preparing for the train ride:
Planning your Trip
Planning a trip in the Philippines can be challenging and exciting. Preparing for the train ride should include proper research and planning. Make sure to thoroughly read up on the route your chosen train will take, familiarize yourself with the surrounding areas, and as much as possible, get to know the terrain.
The Philippines is two times bigger than it appears on the map so it is important to consult locals during your trip-planning journey. Do not forget to stay alert to any announcements or warnings that may be given by local safety advisories – this crucial step will help ensure a smooth and safe trip.
Booking your Ticket
When booking a ticket in the Philippines, it is important to check that you have all the correct information and that the travel times are suitable for you. To ensure a smooth and stress-free experience, ensure that you carry valid identification and arrive at the station early.
Once on board, familiarize yourself with the route by studying a map of the railway system, this will help ensure you arrive at your destination with ease. Furthermore, it is wise to remain aware of luggage security and make sure all belongings are safe throughout your journey.
What to Bring
When planning for a train ride in the Philippines it is important to make sure you have the right supplies. It is especially important to pack light as space may be limited and you will need to carry your luggage on and off the train. Consider bringing an extra layer of clothing, snacks, water, a lock to secure belongings and some form of entertainment such as books or cards if you will have long transit times.
Safety Precautions
Travelers should take certain safety precautions when preparing for a train ride. This includes researching the route in advance, familiarizing one's self with locations of stations and train stops, checking alerts on the Philippines' transportation network website and booking tickets far in advance to ensure an easier journey.
Travelers should dress appropriately for their particular type of trip and carry essential documents such as travel documentation in order to ensure a smooth experience while travelling. It is also important to maintain awareness during the journey by staying alert and prepared for any unexpected events.
Boarding the Train
Boarding the train in the Philippines is one of the most thrilling experiences imaginable. The sound of clattering wheels, coupled with breathtaking views make it a must for any soon-to-be traveler in the Philippines. Taking a seat aboard a crowded car, you will find yourself surrounded by locals and fellow adventurers alike looking to take in all of Philippines' wonders for themselves.
Arriving at the Train Station
Arriving at the train station in the Philippines can be a hectic experience, especially during rush hour. To make boarding the train easier it helps to have your tickets ready and plan ahead. Before hopping on board, be sure to double-check all details like entry points and departure times as they might differ by station.
Most travelers recommend arriving a few minutes early so that you can get familiar with the station before it's time to board and relieve any last minute stress. Additionally, a quick scan of your belongings is always suggested as a precautionary measure since ensuring your possessions stay safe is a priority when travelling.
Finding your Train
Making sure to find the correct platform, passengers will want to refer to the large panels which are usually found outside of the station entrance with information regarding departures and arrivals. Once aboard, each subsequent station is announced clearly over intercoms or printed on signage for convenience.
Passengers should carefully keep track of their stops and regularly check in with station names as they approach their destination. Even the most diligent travelers may need assistance from conductors or other staff when navigating their journey. With proper preparation, though, some thoughtful research.
Seating Arrangements
Seating arrangements on trains in Philippines can be thrilling and chaotic at the same time. It's a matter of experience, so if you've never been in this kind of environment before, you might have some difficulty navigating the commotion. To make sure no one is standing longer than necessary, passengers fill every available seat once they board the train car, regardless of assigned seat numbers.
Passengers sometimes start to squeeze themselves into their aisle seats from either side to get ready for departure as quickly as possible. As an observer, you may want to keep yourself out of trouble by closely watching how the locals are arranging themselves ahead of the journey.
During the Train Ride
Taking a ride on a train in the Philippines can be an exciting and educational experience. The Philippines is renowned for its natural beauty, colorful culture, and vibrant environment, all of which is showcased during a train ride. Every moment has something to offer — ranging from breathtaking views of lush greenery to lively local conversations with other passengers.
Entertainment Options
Taking a train journey around the Philippines can be an entertaining experience. Most trains are equipped with basics such as reclining seating and media jacks, giving passengers numerous entertainment options. Whether it's popping in your favorite movie or streaming some music, passengers have plenty of ways to pass the time.
Reading is always a classic selection as well; many Philippines train routes offer scenery more than conducive to page flipping. Those who don't want to sit still can wander through the cars, visiting with other passengers and engaging in interesting conversations along the way.
Restroom Usage
Train rides in the Philippines can present unique restroom usage circumstances. Some trains provide restrooms on board, but due to the sanitation challenges these may not be available for use throughout most of the trip. It is highly advisable to make full use of the restroom at any rest stops or train stations where food and beverage service is offered, and before boarding the train.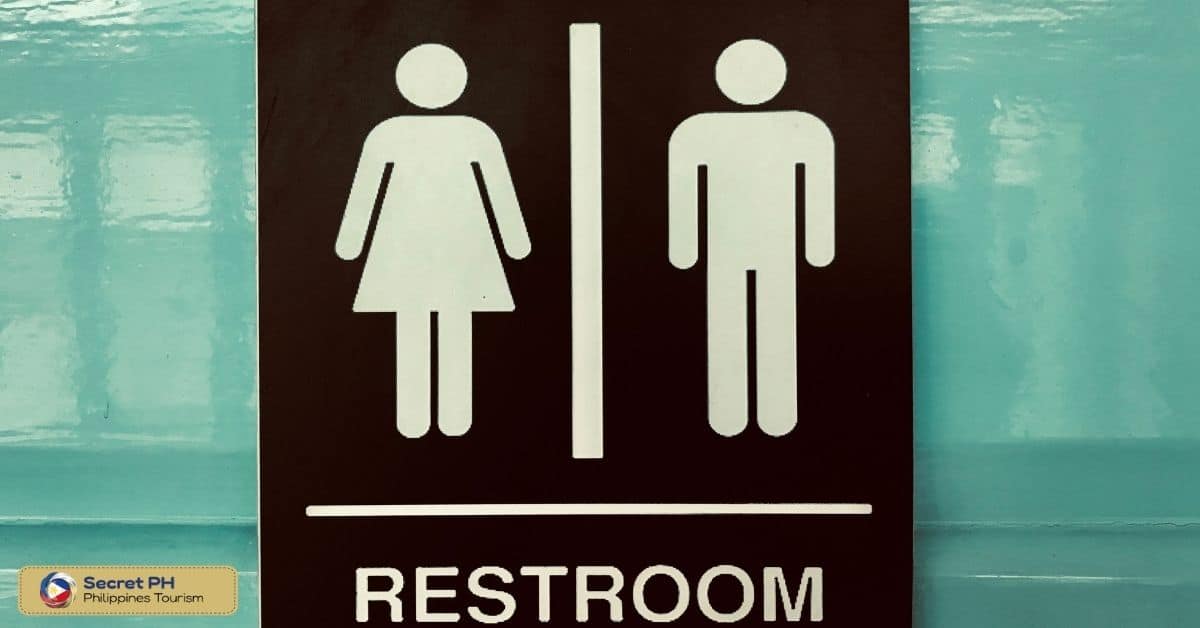 Getting off the Train
When getting off the train, it is important to have an idea of where you will go, as well as ensuring that your belongings are all accounted for. This can involve exiting with ample time to spare or asking someone near the station for help. You may also need to carry extra items that aren't easily loaded onto special carts, such as musical instruments and large pieces of luggage.
Preparing to Exit
As the train approaches your stop or station, make sure you have gathered your belongings and are ready to disembark the train. It's always best practice to move quickly but with caution, as safety should always be a priority. When exiting the train make sure to look both ways in order to spot any oncoming trains from either direction.
Take note of any signage near the tracks including 'no trespassing' signs and observe nearby people for possible warnings of unsafe conditions. With proper preparation and knowledge of your environment, getting off the train can be a hassle-free experience.
Exiting the Train Station
As you reach your final destination and are ushered out of the station, you are welcomed into a vibrant culture of hustle and bustle. Throngs of people weave their way through the crowd like an intricate dance, carrying large bags and packages along with them. The smells of street food, as well as fragrant florals from nearby carts, fill your nose with delight. Everywhere you look is a scene worthy of being captured on camera, full of local charm.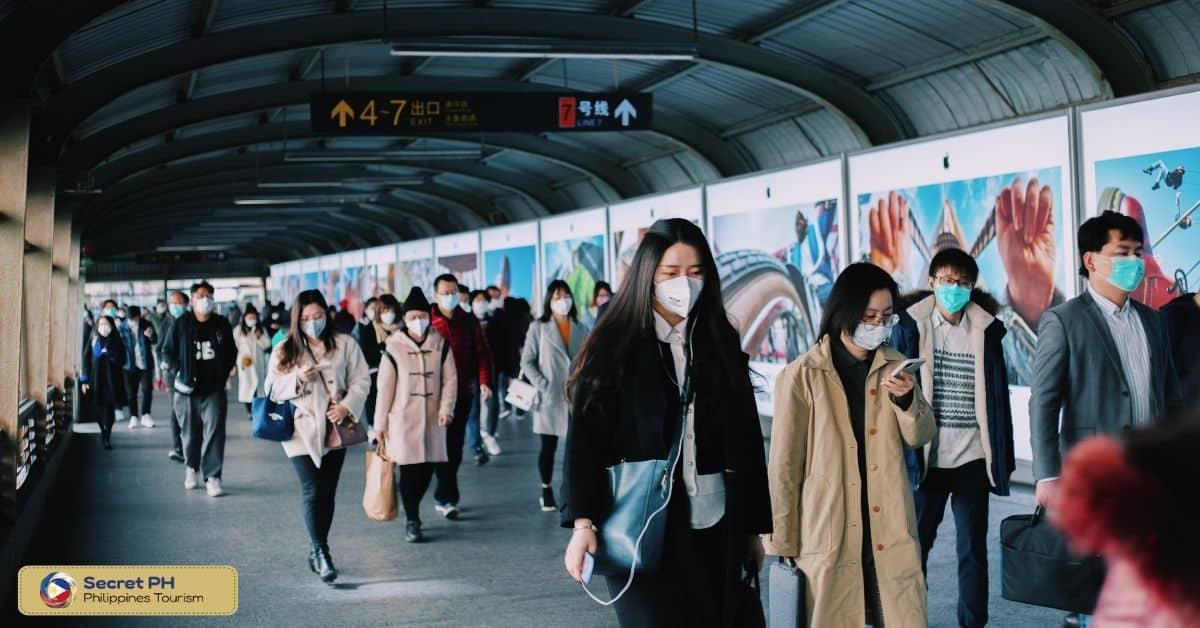 In Conclusion
Riding the Philippine trains is a unique experience that can be beneficial to explore Philippines in an economical and comfortable way. As this guide breaks down, there are several distinct types of train routes travelers can take through the Philippines. No matter which route you choose, always remember to purchase tickets ahead of time for the best fares and faster arrival times.
Keep in mind important safety recommendations such as researching advice related to crime, reserving the right seat, and packing lightly. Whether you're looking for a scenic view or an entirely new environment, riding Philippines' trains can be an effective way to explore this beautiful country.