Are you looking for an off-the-beaten-path destination? Look no further than Abra, a hidden gem in the Philippines. With its unique landscape, vibrant culture, and various transportation options, it is a great place to explore and experience something new.
Discover Abra, Philippines with ease. Fly into Manila, then catch a domestic flight to Laoag or Cauayan. Buses and private cars are also options. Once in Abra, tricycles, jeepneys, buses, and vans will take you to its natural wonders and charming towns. Plan ahead and embrace the warm hospitality.
In this blog post, we will provide you with all the information you need to plan your trip to Abra, including transportation options and tips for making the most out of your journey. So what are you waiting for? Read on to find out more about this wonderful destination!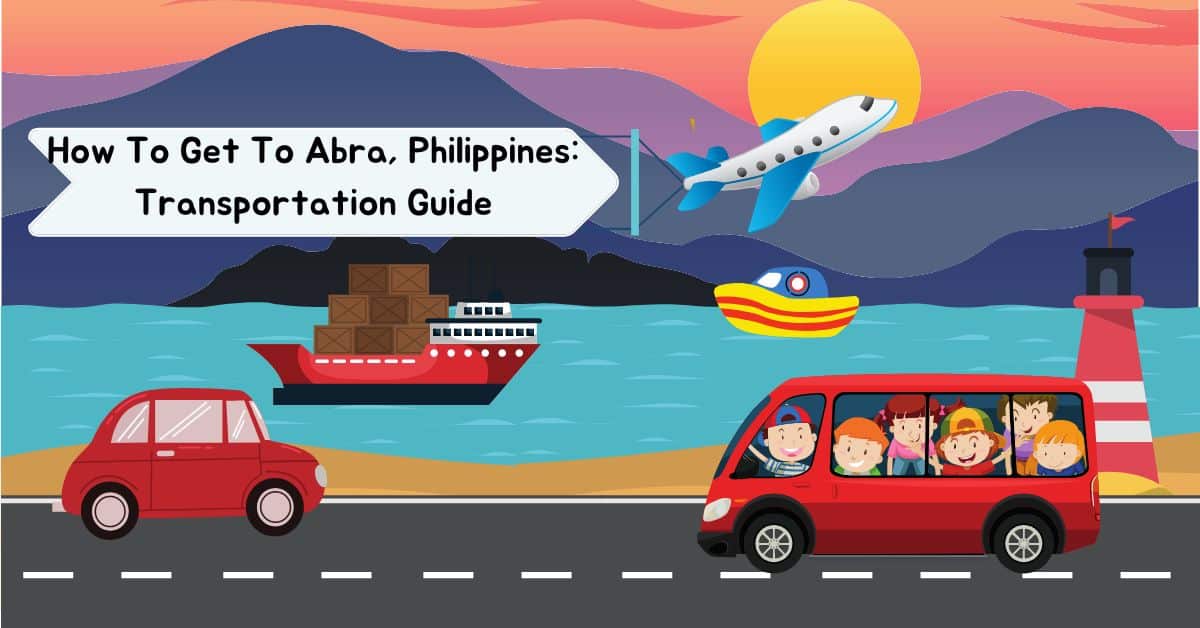 Overview of Abra, Philippines
Located in the northern part of the Philippines, Abra is a province known for its natural beauty and colorful culture. Home to some of the country's stunning mountain ranges and scenic waterfalls, Abra is a perfect destination for tourists wishing to explore the Philippines' hidden treasures.
It boasts of rich history and tradition, from tribal communities living in the mountains to the Spanish-inspired architecture that still stands to this day. Abra is also famous for its festivals, vibrant street dances, and musical performances that showcase the province's diverse cultural heritage.
Despite its charming and tranquil ambiance, Abra continues to progress with new infrastructure developments, particularly in tourism. Visitors will enjoy the abundance of outdoor activities available, such as hiking, swimming, and sightseeing. Abra's breathtaking sights and unique cultural experiences are undoubtedly worth exploring.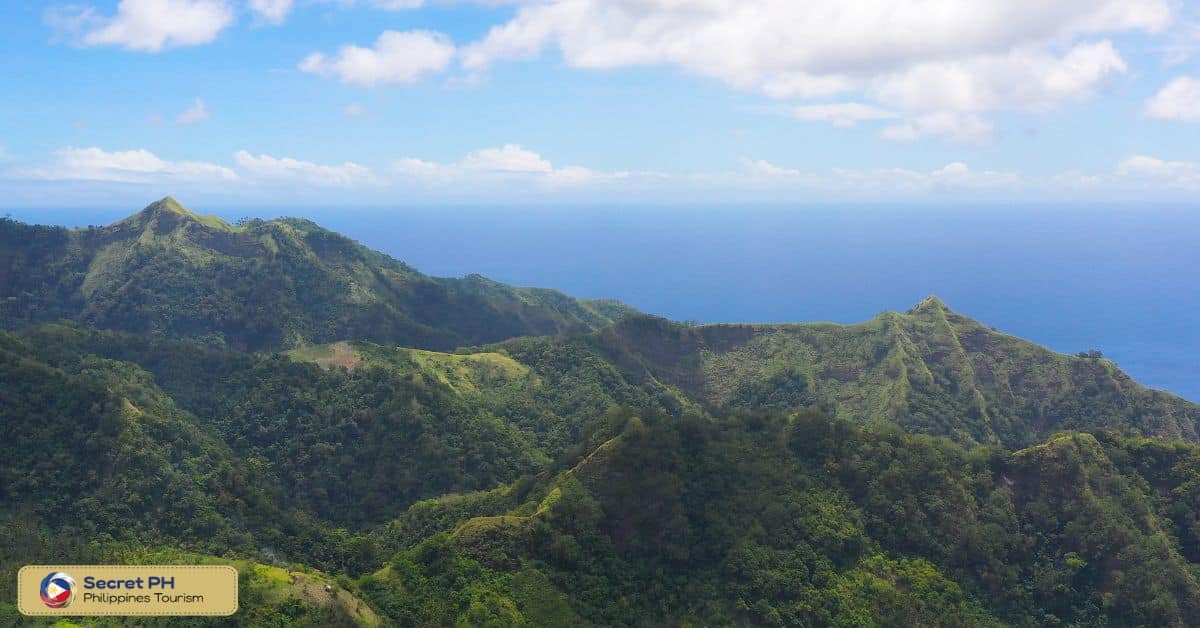 Air Transportation Options to Abra
Abra, a province located in the northern part of the Philippines, can be reached by air through several airports in the region. Although Abra does not have its own airport, there are nearby airports that serve as gateways to the province.
Manila Ninoy Aquino International Airport (MNL): As the primary international gateway to the Philippines, Manila's Ninoy Aquino International Airport is the most common point of entry for international travelers. From Manila, you can take a domestic flight to reach either Laoag International Airport or Cauayan Airport, which are the nearest airports to Abra.
Laoag International Airport (LAO): Situated in Ilocos Norte, Laoag International Airport is approximately 130 kilometers away from Abra. Several airlines operate flights to Laoag from Manila. Upon arrival at Laoag International Airport, you can take a land transportation option, such as a bus or van, to reach Abra. The journey from Laoag to Abra typically takes around 3 to 4 hours.
Cauayan Airport (CYZ): Located in Isabela province, Cauayan Airport is another viable option for air travel to Abra. Several domestic airlines offer flights from Manila to Cauayan. After landing at Cauayan Airport, you can proceed to take a land transportation option, such as a bus or van, to reach Abra. The travel time from Cauayan to Abra is approximately 4 to 5 hours.
It's important to note that flight schedules and availability may vary, so it is recommended to check with the airlines for the most up-to-date information. Additionally, it is advisable to book your flights in advance, especially during peak travel seasons, to ensure availability and secure the best fares.
Once you reach Abra, there are various local transportation options, such as buses, jeepneys, and tricycles, to help you navigate within the province and reach your desired destinations.
Land Transportation Options to Abra
Apart from air travel, visitors may also reach Abra via land transportation. Land travel is a popular option for those looking to explore the northern part of the Philippines. From Manila or other neighboring provinces, travelers can take public buses, vans, or jeepneys to Abra.
The journey typically takes 12 to 14 hours and various stops may be made along the way. For more convenience, tourists can also take private vans or luxury buses to reach Abra in a shorter amount of time.
Bus
Buses are a common and affordable mode of transportation in the Philippines. Several bus companies operate routes to Abra from major cities such as Manila, Baguio, and Vigan. From Manila, you can take a bus bound for Bangued, the capital of Abra. The travel time from Manila to Abra by bus can vary depending on traffic and the specific route taken, but it generally takes around 7 to 9 hours.
Van or Shuttle Service
Another convenient option for traveling to Abra is by van or shuttle service. These are smaller vehicles that offer more direct routes and can be faster compared to buses.
Van services are available from locations like Manila, Baguio, and Vigan. They provide a more comfortable and quicker journey, typically taking around 6 to 8 hours from Manila to Abra.
Private Car
If you prefer more flexibility and independence in your travel, driving a private car to Abra is an option. The roads leading to Abra are generally well-maintained, and there are several highways and routes you can take depending on your starting point.
From Manila, you can drive north via the North Luzon Expressway (NLEX) and take the MacArthur Highway or the newer Tarlac-Pangasinan-La Union Expressway (TPLEX) for a smoother journey. The travel time by car can vary depending on traffic conditions, but it typically takes around 6 to 8 hours to reach Abra.
Ride-Sharing Apps
Ride-sharing apps such as Grab or local equivalents like Angkas and JoyRide are increasingly popular in the Philippines.
They offer convenient and reliable transportation services, allowing you to book a car or motorcycle taxi for your journey to Abra. These apps can be especially useful if you're already in a nearby city and prefer a more personalized travel experience.
Once you arrive in Abra, there are various local transportation options available, including tricycles (three-wheeled motorcycles with a passenger cabin), jeepneys (locally designed and decorated mini busses), and taxis, which can help you navigate within the province and reach your specific destinations.
It's important to consider factors such as travel time, cost, and personal preferences when choosing a land transportation option to Abra. Checking the schedules, availability, and fares in advance can help you plan your journey more effectively.
Sea Transportation Options to Abra
Abra, a landlocked province in the northern Philippines, does not have direct access to the sea. Therefore, there are no sea transportation options specifically to Abra. However, if you prefer to travel by sea and then continue your journey to Abra by land, there are a few ports in nearby provinces that you can consider:
Port of Manila
As the main international seaport in the Philippines, the Port of Manila serves as a gateway for cargo and passenger ships from various countries.
If you are coming from an international destination, you can arrive at the Port of Manila and then take a domestic flight or land transportation to Abra, as mentioned in the previous sections.
Port of San Fernando, La Union
Located in the neighboring province of La Union, the Port of San Fernando is a major seaport in northern Luzon.
From this port, you can take a ferry or a RoRo (Roll-on/Roll-off) vessel to reach the province of Ilocos Sur or Ilocos Norte. From there, you can proceed to Abra via land transportation options like buses, vans, or private cars.
Port of Currimao, Ilocos Norte
Situated in Ilocos Norte, the Port of Currimao provides another sea transportation option for travelers. From this port, you can take a RoRo vessel to reach the Port of San Fernando, La Union, and then continue your journey to Abra by land.
It's important to note that sea transportation options to Abra involve combining them with land transportation to reach your final destination. Therefore, it is advisable to plan your journey and coordinate your sea and land travel accordingly.
Additionally, it's recommended to check the schedules and availability of ferries or RoRo vessels in advance, as they may vary depending on weather conditions and demand.
Local Transportation within Abra
Once you have arrived in Abra, a province in the Philippines known for its picturesque landscapes and cultural heritage, there are several local transportation options available to help you navigate within the area and explore its attractions. Here are some common modes of local transportation within Abra:
Tricycles
Tricycles are a popular mode of transportation in the Philippines, including Abra. These motorized three-wheeled vehicles can accommodate two to three passengers in a small cabin attached to a motorcycle.
Tricycles are commonly used for short distances within towns and barangays (villages). They are convenient, readily available, and often operate on fixed routes or can be hired for private trips.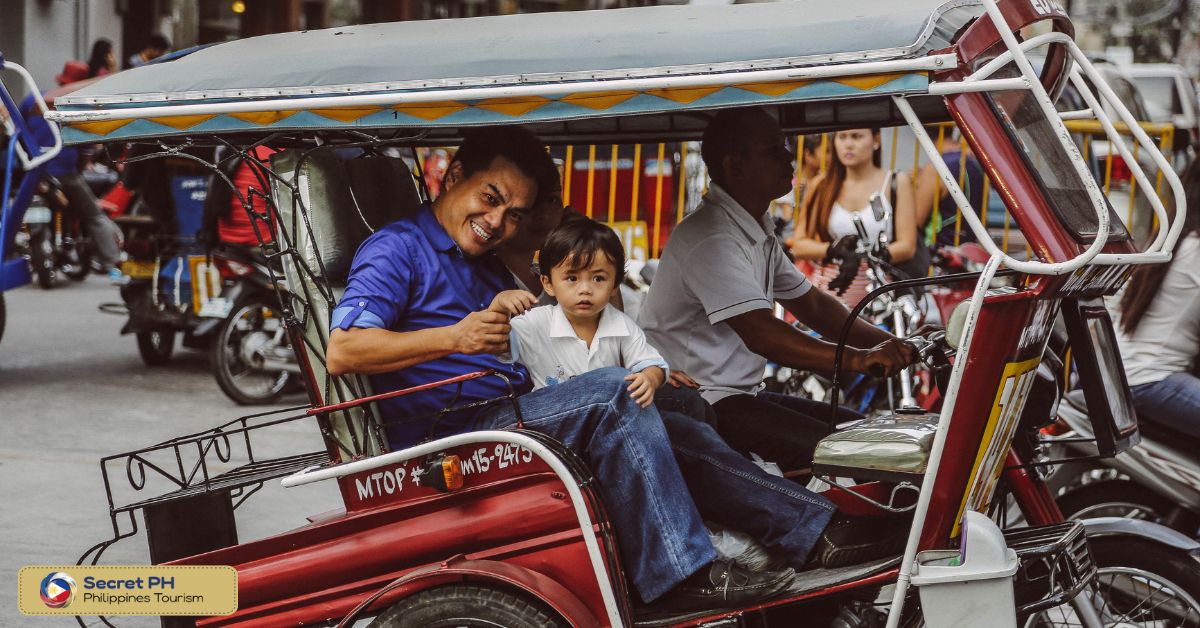 Jeepneys
Jeepneys are an iconic mode of public transportation in the Philippines. These colorfully decorated, elongated jeeps can carry multiple passengers and operate on fixed routes.
Jeepneys are a common sight in Abra and are primarily used for inter-town travel. They provide an affordable way to explore different parts of the province and experience local commuting.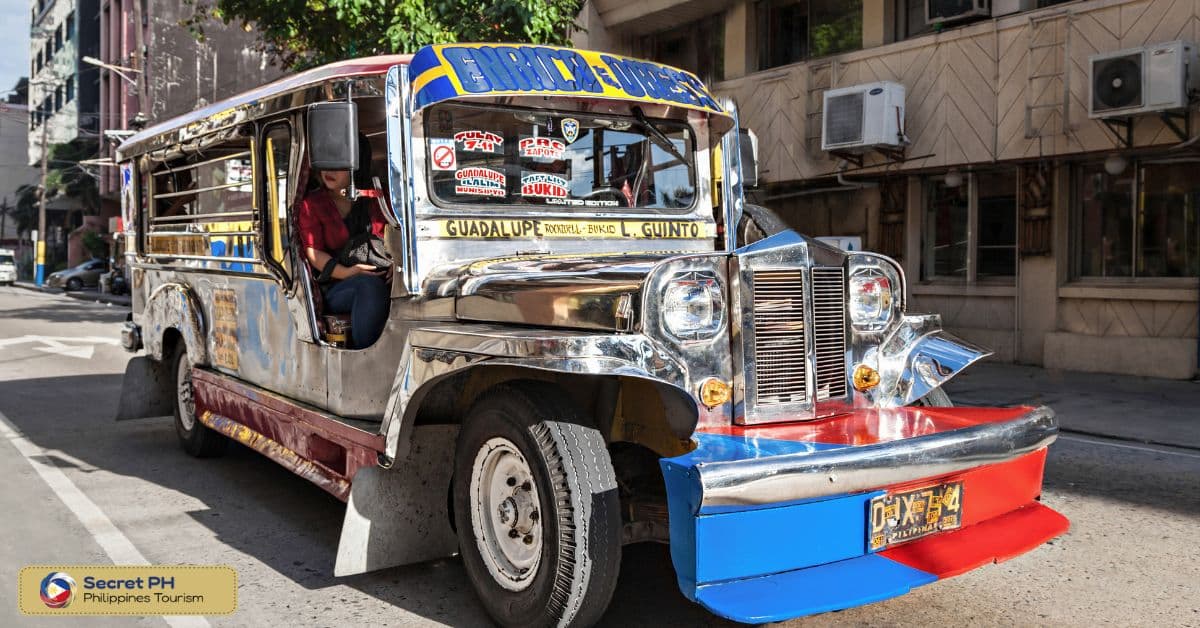 Buses
Buses are another option for traveling within Abra, particularly for longer distances between towns and cities. Bus services connect major towns and cities within the province and neighboring provinces.
They offer a more spacious and comfortable ride compared to tricycles or jeepneys. Bus schedules may vary, so it's advisable to check the departure times in advance.
Vans
Vans or minivans are often used for shared or private transportation in Abra. They can be hired for group travel or chartered for exclusive use.
Vans offer a more flexible and convenient option, especially for exploring tourist destinations or traveling with a larger group of people. They can be arranged through local operators or transport services.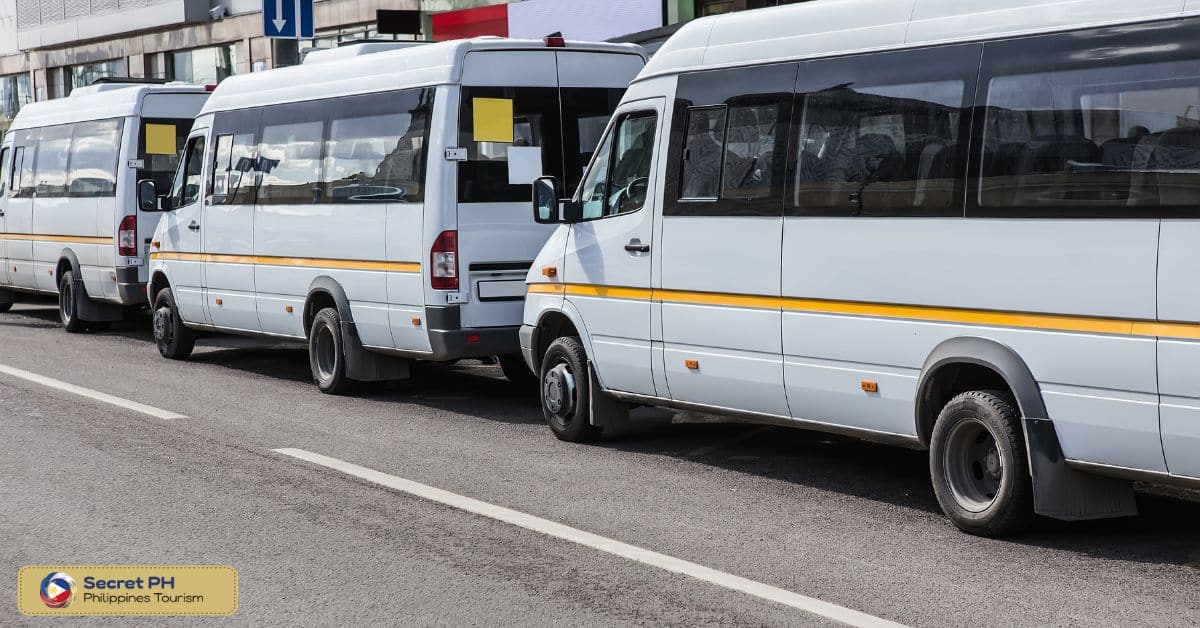 Private Vehicles
If you prefer more autonomy and flexibility, renting a car or bringing your own vehicle to Abra allows you to explore the province at your own pace.
However, it's important to familiarize yourself with local traffic regulations and road conditions beforehand.
It's worth noting that local transportation options within Abra may vary in availability and frequency depending on the specific location and time of day. It's advisable to plan your itinerary and consider factors such as travel distance, time, and convenience when choosing the most suitable mode of transportation for your needs.
Additionally, local residents and hotel staff can provide valuable information and assistance in navigating the local transportation system.
Tips for Traveling to Abra, Philippines
Abra, Philippines, is a hidden gem when it comes to traveling. With its scenic views, breathtaking landscapes, and rich culture, it is no surprise that more and more tourists are flocking to this region.
However, before you start packing your bags, it is important to keep in mind some tips for a hassle-free journey.
First, make sure that you have all the necessary documents, including a passport that is valid for at least six months after your travel dates.
Second, check the weather and pack accordingly. The temperature can rise quickly during the day, so bringing light, breathable clothing is a must.
Lastly, immerse yourself in the local culture by trying out the local delicacies and visiting the various historical landmarks.
With these tips, you can enjoy your trip to Abra to the fullest.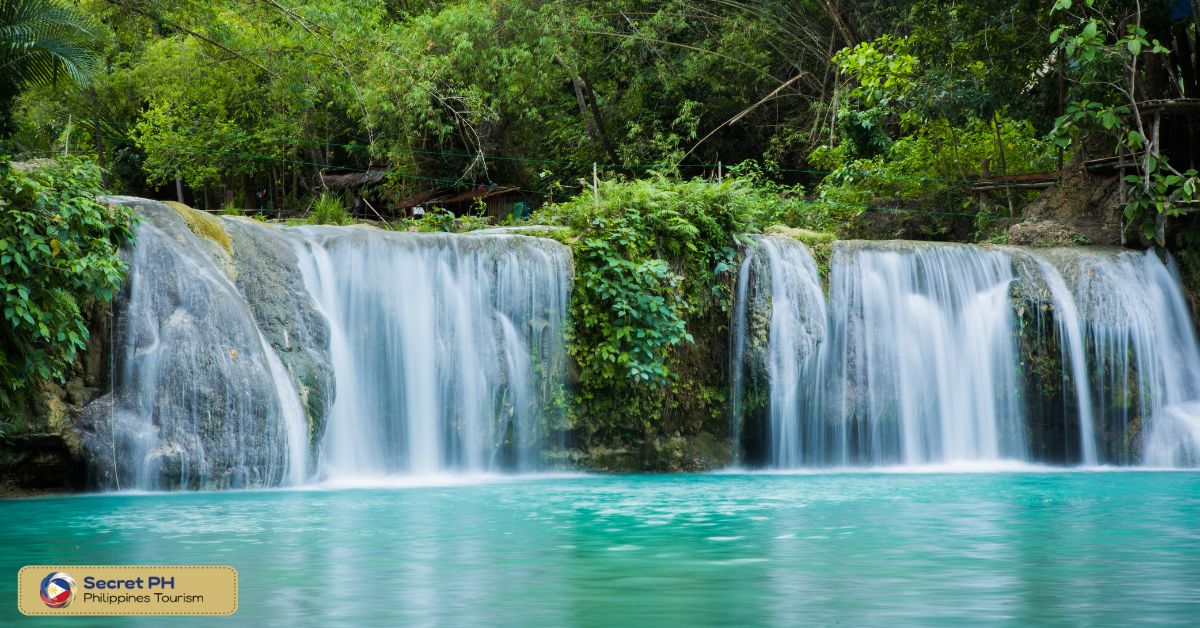 In conclusion
Navigating your way to Abra, Philippines isn't as daunting as it may seem. With the right transportation guide, your journey can be hassle-free. In order to reach Abra, you'll need to fly to any of the nearby airports such as Manila, Laoag, or Clark.
From there, you can take a bus or van to your desired destination in Abra. Another option is to rent a car and drive to Abra yourself. Whatever method of transportation you choose, be sure to research and plan ahead to ensure a smooth and enjoyable travel experience.
Whether you're visiting for leisure or business, Abra awaits breathtaking scenery, rich culture, and friendly locals.