Are you ready for an unforgettable adventure in Benguet? Located in the Philippines' Cordillera region, this beautiful province is full of natural wonders and cultural experiences that will take your breath away.
Easily reach Benguet, a province known for its beauty, by flying to Baguio's Loakan Airport, taking a scenic road trip, or opting for comfortable bus travel. These convenient options provide quick access to Benguet's captivating landscapes and cultural heritage.
In this blog post, we'll discuss the different ways you can travel to Benguet—so keep reading and start planning your next adventure!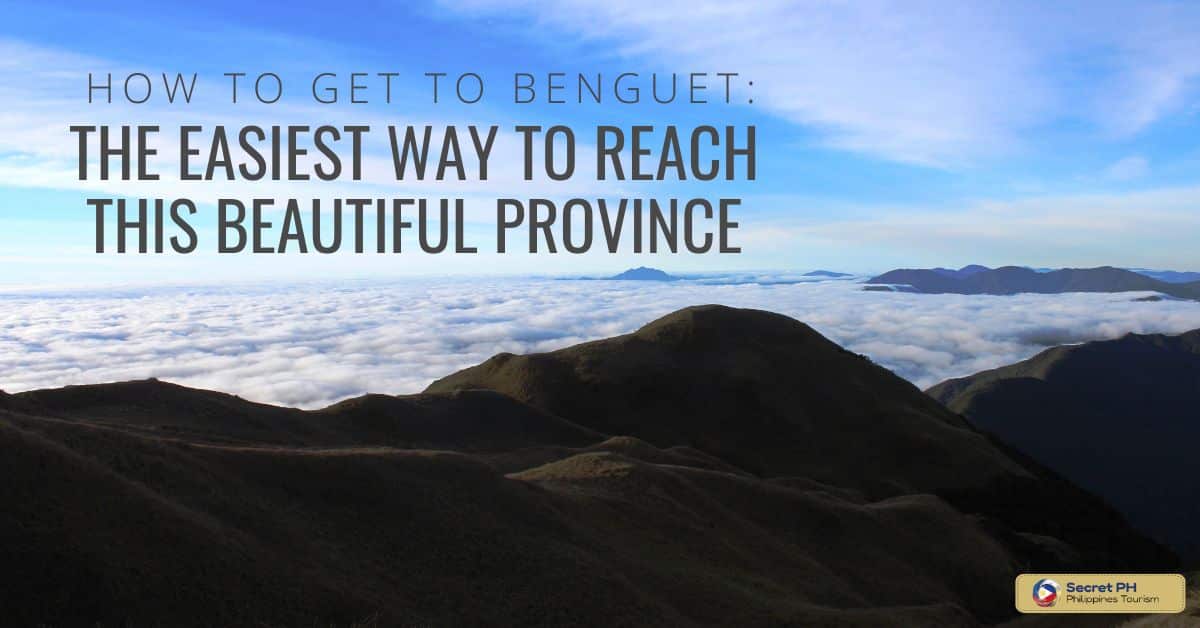 Background of Benguet
Benguet, a province located in the Cordillera Administrative Region of the Philippines, is known for its stunning landscapes and rich history. It was home to the indigenous people called Kankana-ey who were skilled in agriculture, weaving, and metalworking long before the arrival of the Spanish colonizers.
During the American colonial period, Benguet became a major provider of vegetables to Manila. In 1904, the American authorities established Baguio, the Summer Capital of the Philippines, in Benguet.
Today, Benguet is still a hub for agriculture with its highland farms producing a variety of crops such as vegetables, flowers, and strawberries. It is also known for its mining industry, producing copper, gold, and silver.
Visitors can explore the province's many attractions such as the Tam-awan Village, the BenCab Museum, and the Kabayan mummies, which are ancient human remains preserved through mummification.
The province's diverse background, rich cultural heritage, and natural beauty make it a must-visit destination for anyone traveling to the Philippines.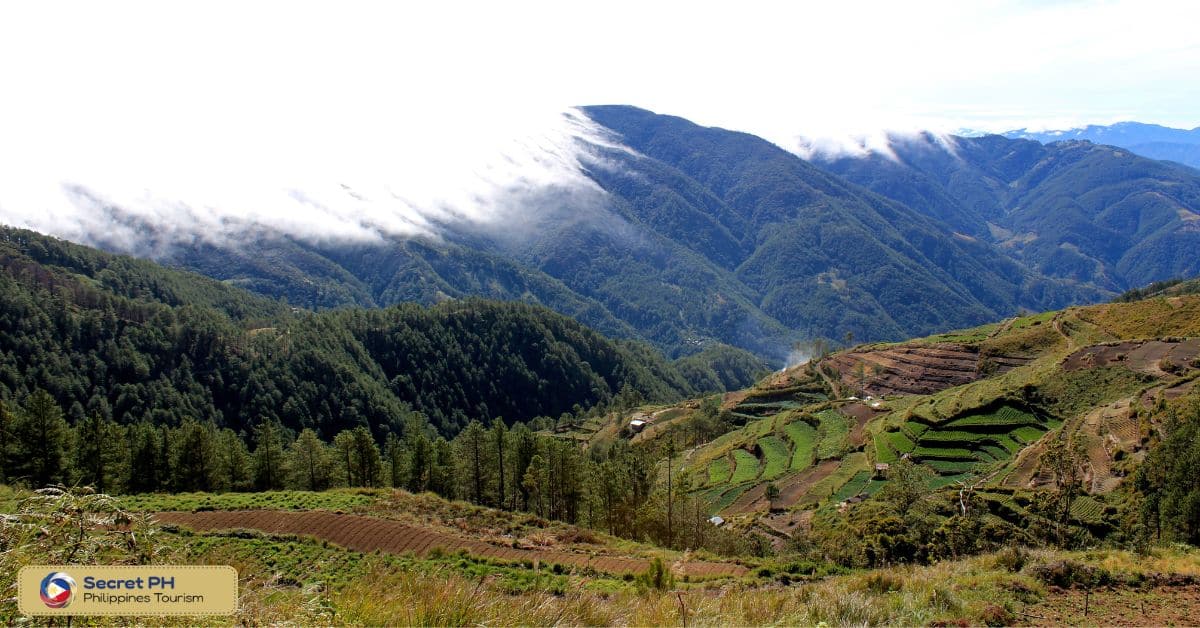 By Air: Flying to Benguet's Nearest Airport
Traveling to Benguet, a captivating province in the Cordillera Mountains of the Philippines, is made convenient by flying to its nearest airport, Loakan Airport (Baguio Airport). Located just 15 kilometers south of Baguio City, Loakan Airport serves as the gateway to Benguet.
Major airlines such as:
Philippine Airlines
Cebu Pacific
AirAsia Philippines
Offer flights to Baguio, connecting it to major cities across the country.
For international travelers, connecting flights from Manila's Ninoy Aquino International Airport or Clark International Airport are available.
Ground transportation options, including taxis, rental cars, and hotel transfers, are easily accessible upon arrival at Loakan Airport. Alternatively, travelers can consider flying to nearby airports like Clark or Manila and then continue their journey to Benguet.
Flying to Benguet's nearest airport provides a convenient and efficient way to experience the province's natural beauty and cultural wonders without the hassle of long-distance travel.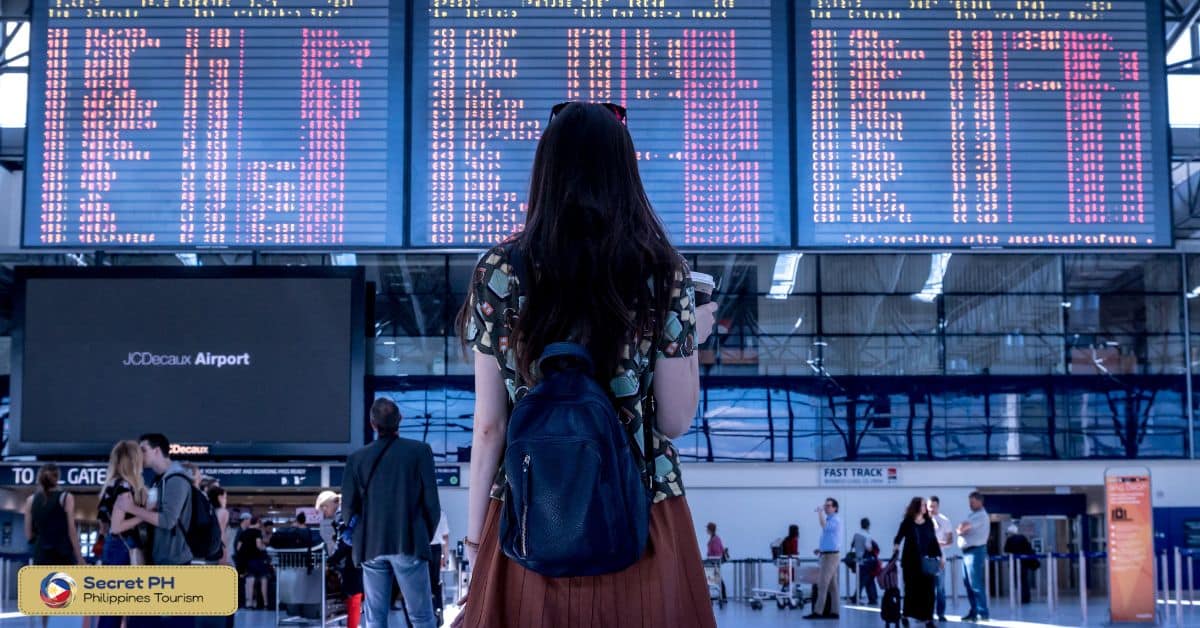 By Road: Navigating the Scenic Highways to Benguet
A journey that every traveler must experience when visiting the Philippines. Known as the Salad Bowl of the Philippines. Benguet is home to scenic mountain landscapes and terraced farms that captivate the eyes and the soul.
The winding roads leading to Benguet offer a spectacular view of the misty mountains and valleys, adding a touch of drama and excitement to your trip. Whether you're a nature lover, photographer, or just looking for an adventure, the highways of Benguet are the best choice for road-tripping.
So, pack your bags, grab your map, and get ready for the journey of a lifetime. The Philippines' stunning views and warm hospitality await you.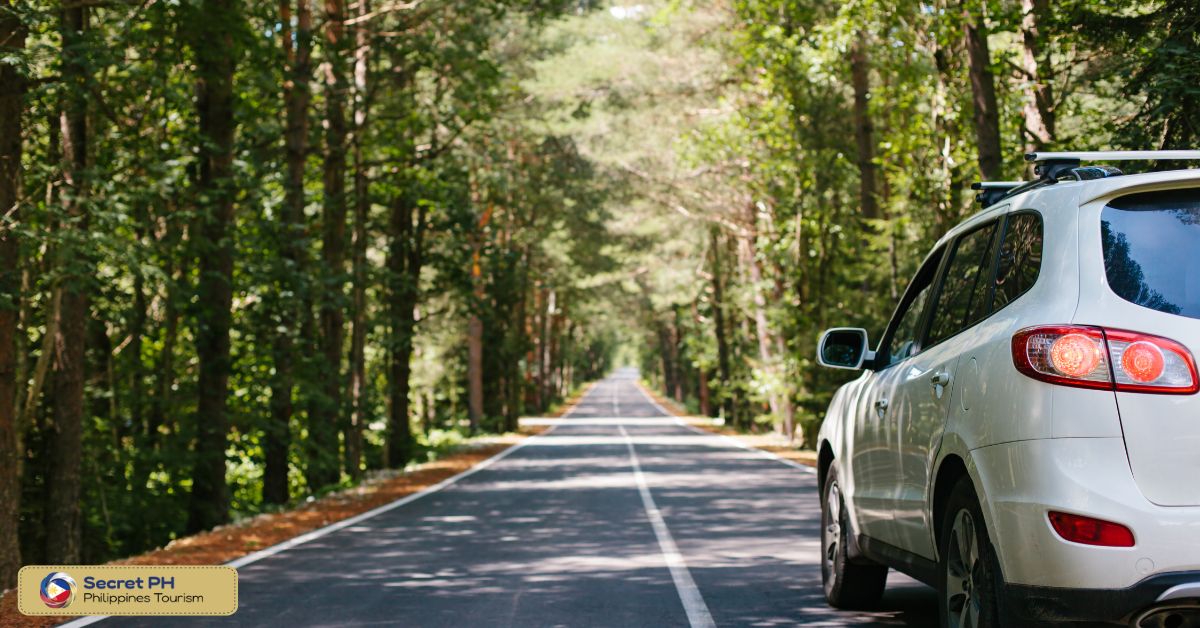 By Bus: Comfortable and Affordable Transportation Options
When it comes to transportation in the Philippines, taking the bus is a comfortable and affordable option that is worth considering. The buses available in the country are modern and well-maintained, providing a smooth and safe ride for commuters.
Additionally, the fares are relatively inexpensive compared to other modes of transportation, making it a popular choice among locals and tourists alike. By taking the bus, you not only get to your destination conveniently and comfortably but also get to experience the beauty and charm of the country's landscapes.
Moreover, with the availability of different types of buses, including air-conditioned coaches, passengers can choose the type of ride that best suits their needs and preferences. All in all, taking the bus in the Philippines is a reliable and practical way to get around the country, ensuring a hassle-free travel experience.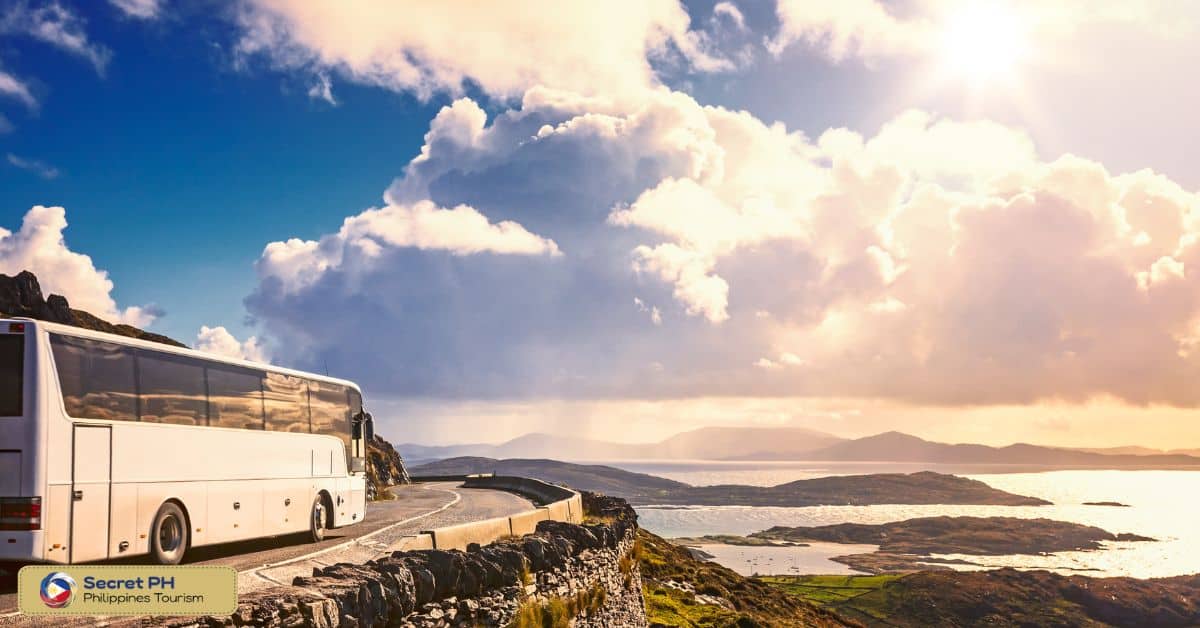 By Train: Exploring Rail Routes to Benguet
The Philippines is a country that boasts many natural wonders and Benguet is no exception. The province's cool climate, beautiful landscapes, and rich culture make it a must-visit destination for adventurous travelers looking to explore off-the-beaten-path destinations.
One way to get to Benguet is by taking the train. Rail travel has seen a resurgence in popularity in recent years, and it's easy to see why. Train travel offers a unique perspective on the areas you're passing through, and the relaxing rhythm of the train is a welcome change from the hustle and bustle of modern life.
Exploring the rail routes to Benguet is an excellent way to take in the stunning scenery the Philippines has to offer while enjoying a comfortable and authentic travel experience. Whether you're a seasoned traveler or a first-time visitor to the Philippines, a train journey to Benguet is sure to be a memorable one.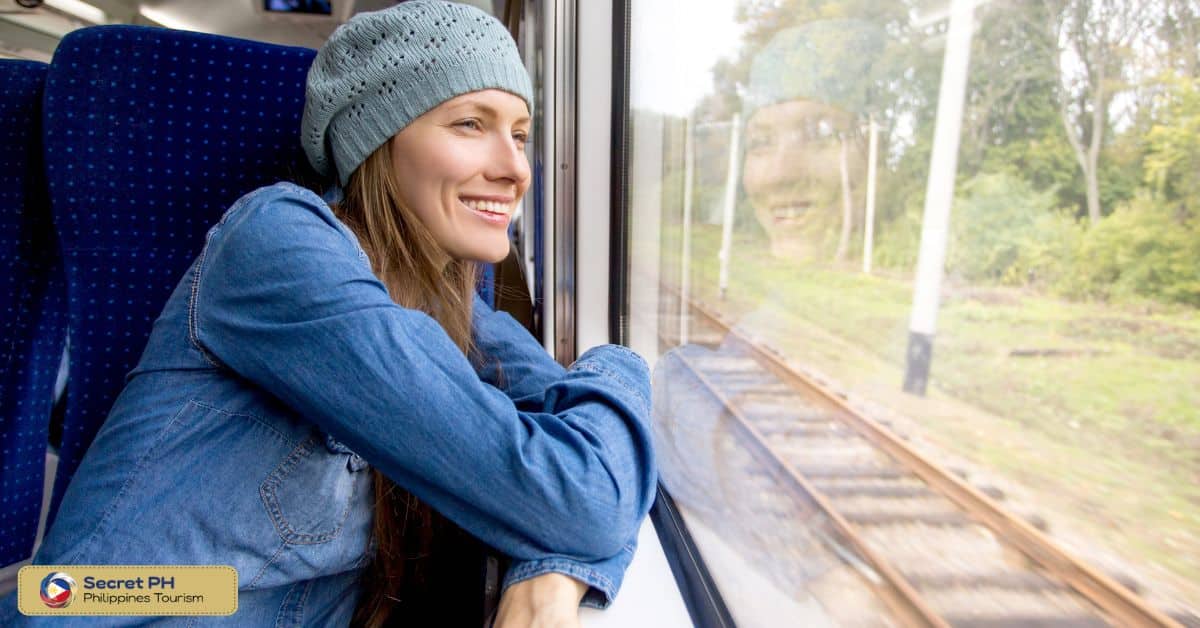 By Organized Tours: Hassle-free Packages to Experience Benguet's Beauty
Looking for an easy way to explore the natural beauty of Benguet province in the Philippines? Organized Tours has got you covered with hassle-free packages to experience the best sights and attractions.
Whether you're looking for a relaxing adventure or an adrenaline-packed getaway, their professional team can curate a custom tour that suits your needs. Imagine exploring breathtaking waterfalls, hiking through towering mountains, and learning about the rich culture of the local communities along the way.
With Organized Tours, you won't have to worry about the logistics of your trip – simply sit back, relax, and let the experts take care of everything. Book now and get ready for an unforgettable journey through the stunning landscape of Benguet.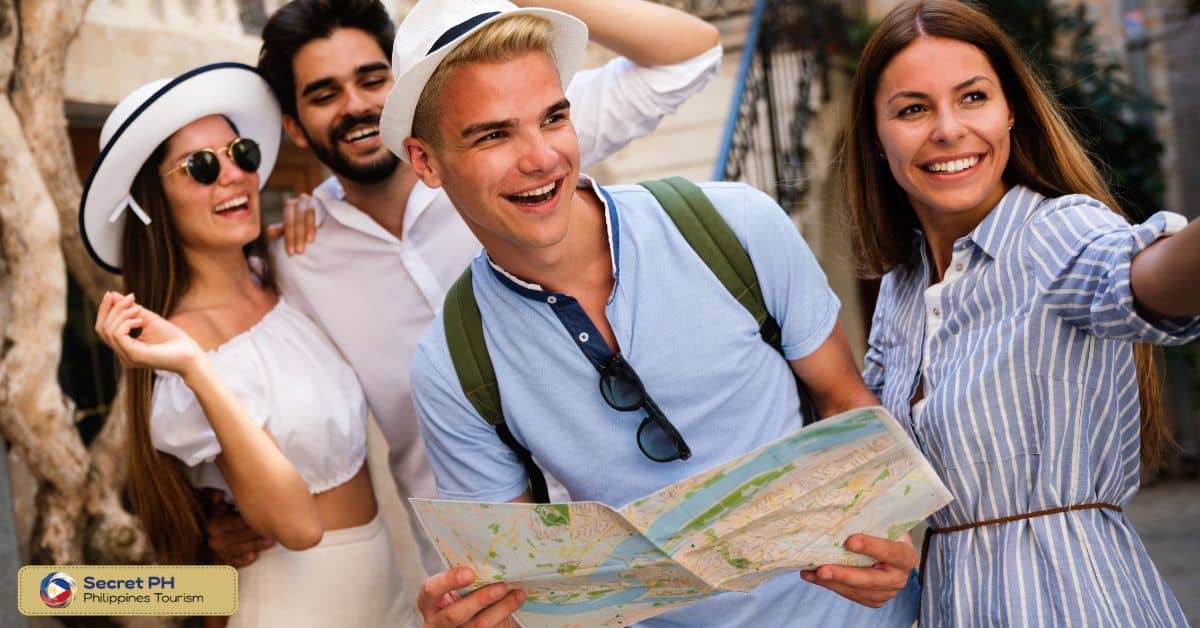 In conclusion
Benguet is a striking province in the Philippines with a rich cultural heritage and natural beauty. Getting there is easier than ever before, thanks to a host of transportation options available to travelers.
Whether you prefer taking a comfortable bus ride or driving yourself, there are plenty of ways to reach this stunning destination. With numerous natural wonders to explore, such as captivating rice terraces and numerous hiking trails, Benguet is a must-visit for anyone looking for a thrilling adventure.
So pack your bags and hit the road – the vibrant beauty of Benguet awaits!