Emergency Medical Services (EMS) in the Philippines are provided by various government and private organizations. Some of the leading EMS providers include the Philippine Red Cross, the Department of Health, and private companies such as Lifeline Ambulance and Paramedic Services. These providers offer a range of services, including ambulance transport, emergency medical treatment, and rescue operations.
In this guide, we'll take a closer look at the different providers of emergency medical services in the Philippines, their capabilities, and how to access their services. Whether you're a local resident, a tourist visiting the country, or an expat living here, it's important to have a basic understanding of the emergency medical services available in the Philippines.
Emergency Medical Services (EMS)
Emergency Medical Services (EMS) is a vital component of the healthcare system. They  play a crucial role in saving lives. EMS personnel are trained medical professionals who respond to medical emergencies. Also, provide rapid medical treatment to patients in critical conditions. They work in high-stress situations and are equipped to handle a wide variety of emergencies.
This ranges from heart attacks and strokes to trauma injuries and accidents. EMS personnel are essential in disaster response efforts. They provide medical assistance and triage to victims of natural disasters and mass casualties. The dedicated men and women of EMS deserve our utmost respect and gratitude. Their selfless commitment to saving lives and delivering compassionate care to those in need.
Roles and Responsibilities of EMS Providers
The Roles and Responsibilities of EMS Providers are crucial for the safety and well-being of individuals in need of emergency medical attention. These healthcare professionals are trained to assess and stabilize patients in various emergency situations. They make quick and calculated decisions that can prevent further harm and potentially save lives. Whether responding to a heart attack, car accident or natural disaster. EMS providers play an essential and lifesaving role in our communities.
Emergency Medical Technicians (EMTs)
Emergency Medical Technicians (EMTs) play a critical role in the healthcare system by providing immediate medical attention to individuals in need. Their most important responsibility is to assess patients' conditions and provide necessary medical treatment on the scene. It can either be in route to the hospital, or at the hospital. In addition to administering life-saving interventions.
EMTs also transport patients to the appropriate healthcare facility. EMTs work as part of a team with other healthcare professionals. This includes paramedics, nurses, and doctors, to ensure patients receive the best possible care. They must also maintain thorough documentation of their treatment and other factors related to the patient's condition for analysis and future care.
Paramedics
Paramedics are crucial members of the healthcare community. They provide life-saving services to those in need. These highly trained professionals possess a vast range of skills and knowledge. It also includes the ability to assess patients, administer medications and treatments. Also, handle emergency situations with calm and precision. In addition to responding to emergency calls.
Paramedics also play an important role in preventing illnesses and injuries through community outreach and education. Their responsibilities extend beyond simply treating patients. They are also responsible for communicating with other healthcare providers and maintaining accurate documentation. The role of a paramedic is both demanding and rewarding. It requires a strong commitment to excellence and a dedication to serving others.
Emergency Room Physicians
Emergency Room Physicians play a crucial role in the healthcare system. They are responsible for providing immediate medical care to those experiencing life-threatening conditions. As highly trained medical professionals, Emergency Room Physicians have a wide range of responsibilities. This includes evaluating patients, diagnosing illnesses and injuries, interpreting lab results, and administering medications.
They work closely with other medical professionals. Nurses and paramedics provides the best possible care to patients. Emergency Room Physicians must also be prepared to make quick and critical decisions under pressure. Often with limited information. Their expertise and swift actions can mean the difference between life and death. This makes the role of an Emergency Room Physician both demanding and rewarding.
Nurses and other healthcare professionals
Nurses and other healthcare professionals play a critical role in the emergency medical services (EMS) industry. As the first point of contact for patients, EMS providers have a plethora of responsibilities. These require both technical and interpersonal skills. They must be able to effectively communicate with patients, family members, and other healthcare professionals while providing care in high-stress situations.
These professionals must also possess a deep understanding of emergency medicine, pharmacology, and medical equipment operation. This is to ensure that each patient receives the best possible treatment.
Types of EMS Response
When an emergency strikes, every second counts. That's where Emergency Medical Services (EMS) comes in. They provide medical attention and transportation to patients in need. There are different types of EMS response. Each with its own level of urgency and resources. Understanding these different levels of EMS response can help ensure patients receive the timely and appropriate care they need in an emergency situation.
Basic Life Support (BLS) – Basic Life Support (BLS) is a critical component of the emergency medical system. It's designed to provide immediate medical care to individuals experiencing life-threatening illnesses or injuries. BLS encompasses a range of EMS responses that are focused on stabilizing the patient's condition. This includes an airway management, cardiopulmonary resuscitation (CPR), and basic trauma care. These essential skills help to ensure that patients receive the best possible care. It increases their chances of survival and recovery.
Advanced Life Support (ALS) – Advanced Life Support (ALS) is a crucial type of EMS response that can mean the difference between life and death in emergency situations. ALS is a level up from Basic Life Support (BLS). It involves more specialized medical equipment and advanced techniques. ALS providers are highly trained professionals who are able to administer medications. They perform advanced airway management, monitor cardiac rhythms, and provide other life-saving interventions.
Critical Care Transport (CCT) – Critical Care Transport (CCT) is a specialized type of EMS response that provides advanced medical care and transport services to critically ill or injured patients. This type of transport requires highly skilled and trained professionals who can manage and stabilize patients in transit. CCT teams are equipped with advanced medical equipment. Also, a life-saving medications to provide immediate care during transport.
Special Operations – Special operations in EMS refer to the various types of responses that require additional training and expertise beyond standard ambulance services. These specialized responses can include everything from high-angle rescue to hazardous materials incidents. They may be performed by highly trained EMS teams or in coordination with other emergency services.
EMS Equipment and Supplies
Emergency Medical Services (EMS) play a critical role in providing timely and effective care to patients in critical situations. To ensure that patients receive the best care possible, EMS teams must have access to the latest equipment and supplies. It is essential that these supplies are readily available and in top condition. The availability and maintenance of EMS equipment and supplies are critical to the success of EMS teams in their daily efforts to save lives.
Ambulances and other vehicles
Ambulances are the backbone of emergency medical services (EMS), providing vital support to people in need of urgent care. Equipped with the latest technology and supplies, these vehicles are designed to respond quickly and efficiently to emergency calls. But EMS equipment goes beyond just ambulances- it also includes items like stretchers, defibrillators, and oxygen tanks, all of which are critical for saving lives.
These supplies are carefully selected and frequently maintained to ensure that they're always in top working condition. Together, ambulances and other EMS equipment play a crucial role in the healthcare industry- and we're lucky to have such highly trained professionals and resources available when we need them most.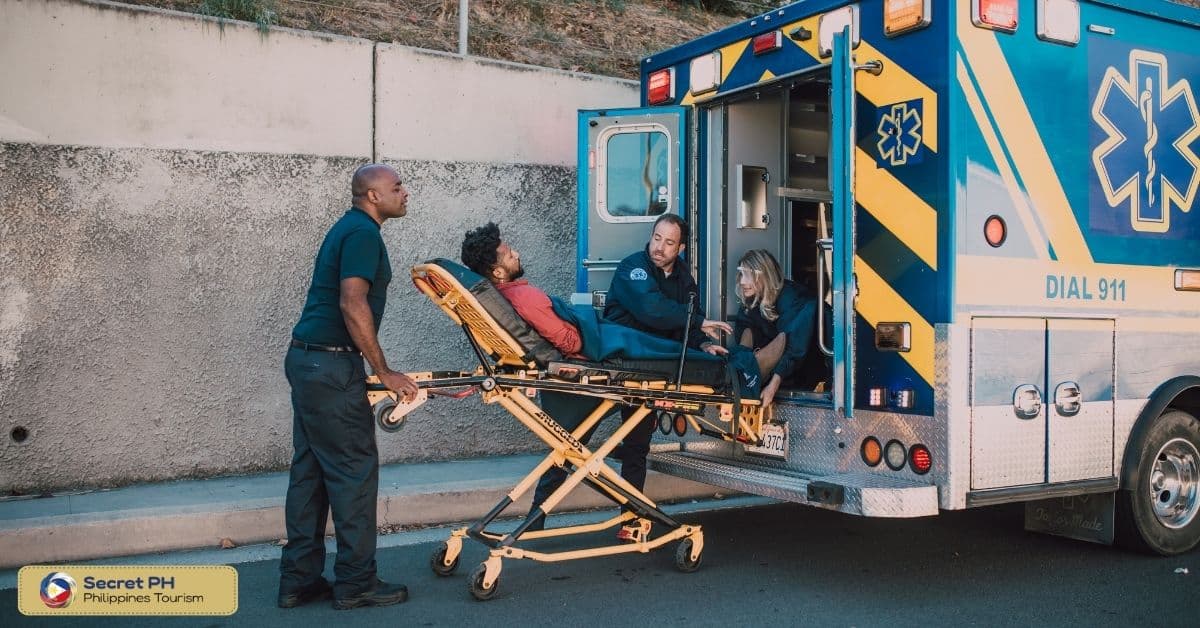 Medical equipment and supplies
Medical equipment and supplies are an essential component in any medical emergency. Emergency Medical Services (EMS) depend on these tools to save lives. They include stethoscopes, blood pressure cuffs, thermometers, defibrillators, and many more. These tools are also critical in diagnosing, managing, and treating various medical conditions.
In recent years, the market for EMS equipment and supplies has grown rapidly, providing many options for first responders to choose from. While it's exciting, it's also important to ensure that the equipment is of high quality and meets standard requirements. When lives are on the line, having reliable medical equipment and supplies can be the difference between life and death.
Communication systems
Effective communication is vital in any emergency situation. EMS equipment and supplies, such as radios, mobile data terminals, and communication headsets, play a critical role in providing first responders with clear and timely information. These systems must be reliable and efficient to ensure that the right personnel receive the information they need to properly respond to an emergency. With the evolution of technology, communication systems have become faster and more advanced.
From voice communication to data and video streaming, these innovative systems are designed to improve situational awareness and enhance the delivery of care. Effective communication, facilitated by reliable EMS equipment and supplies, is an essential element in providing swift and successful responses to life-threatening situations.
In Conclusion
Emergency Medical Services (EMS) in the Philippines have come a long way, but there is still room for improvement. The Guide to Providers provides a comprehensive overview of the different EMS providers available in the country and their respective services, which is a step towards raising awareness and improving the quality of care. However, there are still challenges that need to be addressed, such as the lack of standardized training and equipment, the limited accessibility of services in rural areas, and the need for more government support.
Despite these challenges, the dedication and hard work of EMS responders in the Philippines should be recognized and appreciated, as they play a crucial role in saving lives and providing critical care to those in need. By addressing these challenges, we can work towards a stronger and more effective EMS system that benefits everyone in the Philippines.