Transportation expenses can take a big chunk of one's budget. In the Philippines, there are various ways to save money on transportation such as using public transportation, carpooling, proper car maintenance, and taking advantage of promotions and discounts. By implementing these tips and tricks, one can significantly reduce their transportation expenses.
This blog post provides you with a range of useful tips and tricks to help you save money on transportation so that you can make the most out of your Philippines adventure. So put on your explorer hat and let's take a look at how to spend smartly on all kinds of transport in Philippines.
Transportation in the Philippines
The Philippines is an archipelago of 7,641 islands which presents vast opportunities for transportation. One can reach any of the remote and far-flung islands using water or air travel. Water transport such as boats, ferry ships and pumpboats traverse routes that are mostly used by locals in rural areas. Air transport is provided by several national airlines and various international carriers that connect mainland Philippines to the different parts of the archipelago, with Manila as the hub.
For land and city transportation, buses, taxi cabs, jeepneys and tricycles are available – some fitted with personalized designs to accommodate tourists while they explore Philippines' beautiful natural attractions. In addition to these traditional modes of transportation, Uber, Grab and Angkas motorcycle services have recently been introduced as a safe and convenient option for those who want to get around quickly without dealing with the rush-hour traffic. Transportation in the Philippines offers travelers a wide range of options – all tailored to fit their budget and preference!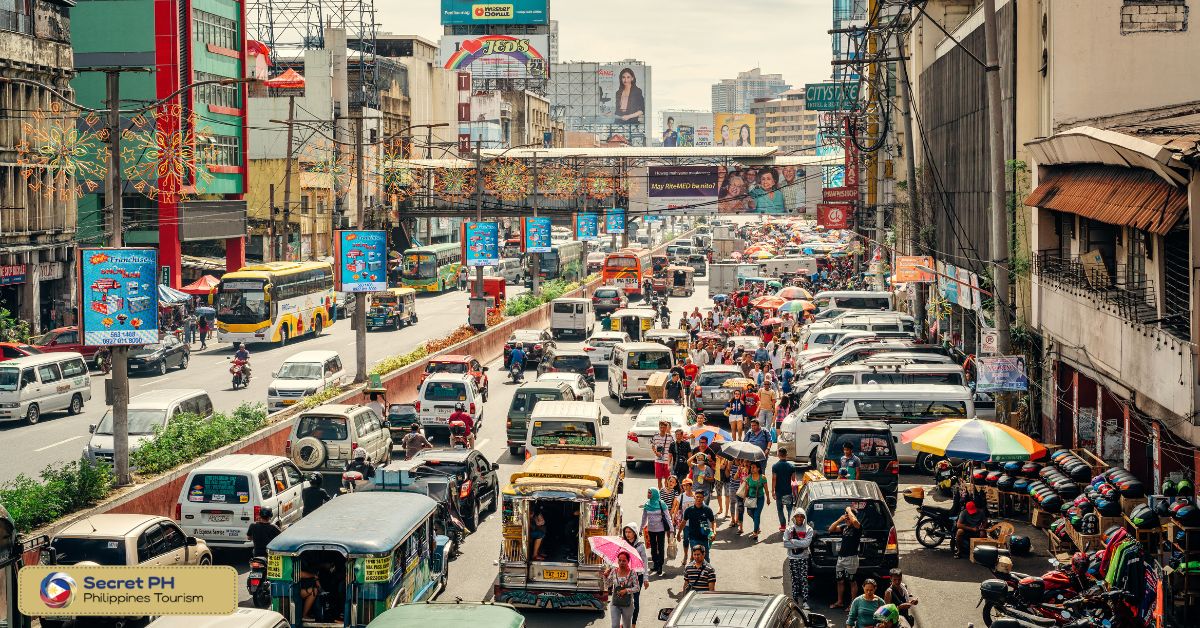 Tips for Saving Money on Public Transportation
There are several creative tips that can help you save a bit of money on your fares. Although the Philippines isn't known for its expansive public transportation system, there are still some opportunities to take advantage of to cut back on your costs. Whether it's utilizing ride-sharing apps or taking advantage of promotional discounts offered by local transit companies, there's always something you can do to reduce the financial burden associated with getting around town.
Tip #1: Use Public Transportation Instead of Private Cars
For people in the Philippines looking to stretch their budget, public transportation can be a great option. Taking public transport is usually much cheaper than driving your own car or taking a taxi or private vehicle ride. You also get to avoid rush-hour traffic and might even get to your destination faster. To make sure you get the most out of public transportation, research your options and prices; many companies offer discounts and passes which can save you even more money.
Making sure that you have exact rides ready for each of your trips will help keep the costs down and ensure that you don't land up paying more than is necessary. With smartly planned routes and budgetary considerations, using public transportation could prove to be a great way to save money while still getting from point A to point B quickly and hassle-free.
Tip #2: Utilize the Jeepney System
Jeepneys are the popular local public transport option and contribute to a unique aspect of the Philippines' culture. Aside from being cost-effective, taking a jeepney has the added bonus of allowing visitors to experience the Philippines like locals do. The fare varies depending on the distance traveled but with some general knowledge about which jeepney goes where travelers can easily navigate their way around the Philippines for mere pennies.
It's also important to be mindful of local laws and customs when utilizing the jeepney system – especially to make sure your stow away any valuable items when onboard. Overall, using the Philippines' jeepney system is an economical and enjoyable way to explore the country on a budget; not to mention, it's a great learning experience.
Tip #3: Take Advantage of Train Systems
Public transportation can be a great way to save money while getting around Philippines. Taking advantage of train systems are one of the best ways to reduce costs. Look out for promotions and discounts at your local train station– some might offer discounted rates or bundles that you can sign up for to get additional trips at a more reasonable rate.
It's also worth it to research if transit fares are priced differently depending on peak and non-peak times; you may be able to get discounted fares during off-peak hours. Furthermore, if you use public transport frequently, consider investing in an electronic ticketing pass, which could help you save even more in the long run.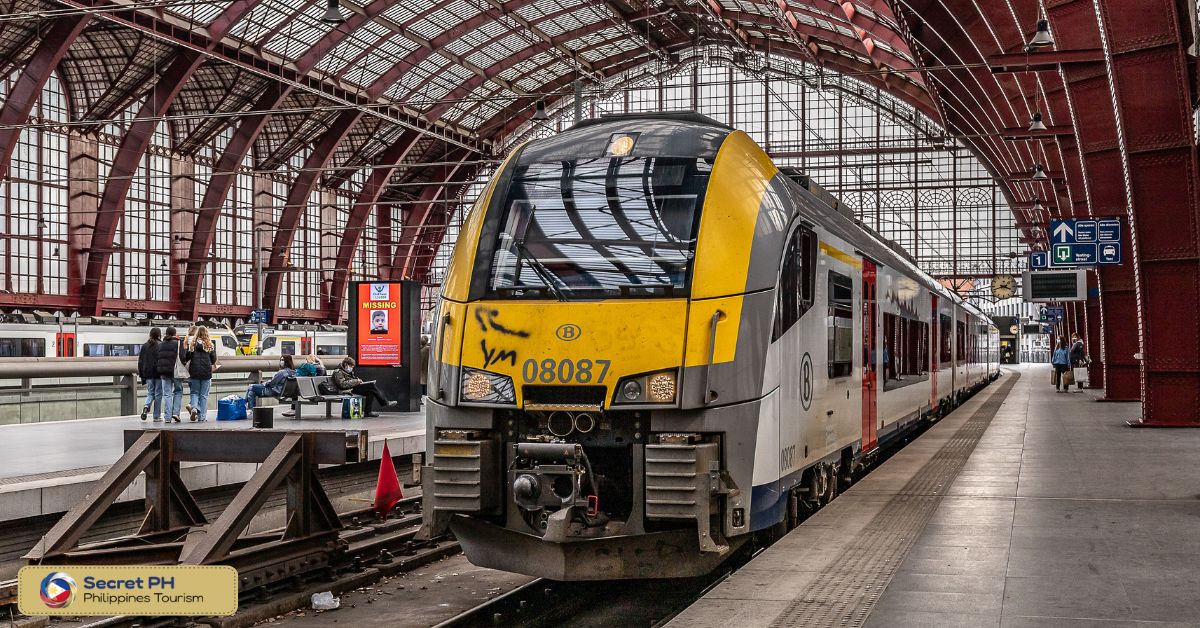 Tip #4: Try the Bus System
With so many routes across the islands, buses can get you where you need to go quickly and at an affordable cost. Not only that, but their reasonable fares also contribute to lightening the extra spending from daily rides. What's more, bus operators are constantly improving services with more comfortable seating, updated buses, and more extensive coverage areas.
This offers travelers great convenience when traveling around the Philippines. By choosing public transportation as your main mode of mobility and entertainment, you are certain to save some dollars along the way.
Tip #5: Consider Walking or Biking for Short Distances
Transportation is a major living expense in the Philippines, and an easy way to save money is by walking or biking for short distances. Walking and biking are healthier alternatives to using public transportation, as well as being more time-efficient. Moreover, repurposing your income towards physical activity can lead to improved mental clarity and a boost in energy levels that may be lacking from the workday grind.
When considering easier methods of payment, think of practicality first: if it is within close enough proximity, it makes sense to opt instead for environment-friendly solutions like walking or biking.
Tricks for Saving Money on Private Transportation
If you're trying to save money on private transportation in the Philippines, then you'll be happy to know that there are some simple tricks that can help. From booking rides in advance, to taking advantage of discounts and promotional offers, these strategies can be used to lower the cost of private transport and make life easier. Not only can they save a little money off the total fare price during trips, but they also make it easier to manage budgets and track expenses.
Carpool with Colleagues and Friends
Carpooling with colleagues and friends is a great way to save money on private transportation. Not only can this be an affordable and eco-friendly alternative to driving alone, it can also be the perfect opportunity to socialize while commuting.
For safety, one should thoroughly research potential carpool partners or groups and make sure everyone is comfortable in the situation. Carpooling is also ideal for short trips around the city as it is often less expensive than paying for public transport and can even be beneficial for long distance travels such as weekend getaways.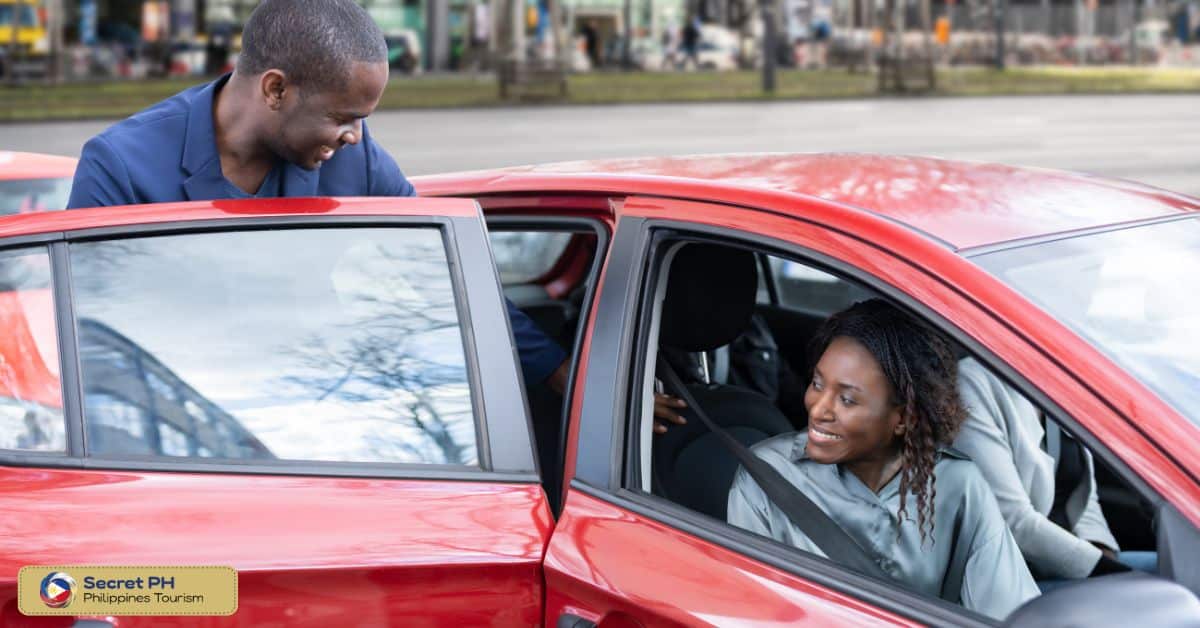 Opt for a More Fuel-Efficient Car
Many people in the Philippines rely heavily on private transportation. Having a car quickly adds up – with fuel costs, insurance costs and maintenance, not to mention the fact that expertise is needed for evaluating and scoring used cars. To save money on expenses, one of the best options is to choose a more fuel-efficient vehicle.
This can be achieved by selecting vehicles with lighter engines such as those powered by electric or hybrid technology, which lowers running costs significantly compared to gas guzzlers. By reducing fuel consumption and investing in a car that desperately needs fewer repairs over its lifetime, this creates a ripple effect that helps lower overall costs and spending.
Practice Proper Car Maintenance
Motorists in the Philippines can save money on private transportation by practicing proper car maintenance. This includes checking oil levels, tire pressure, brake fluid and antifreeze regularly as well as getting regular tune ups for your vehicle.
It is also important to get any necessary repairs done as soon as possible if an issue arises. The small inconveniences entailed in maintaining your car will undeniably be worth the savings that result from avoiding costly repairs associated with delinquent maintenance.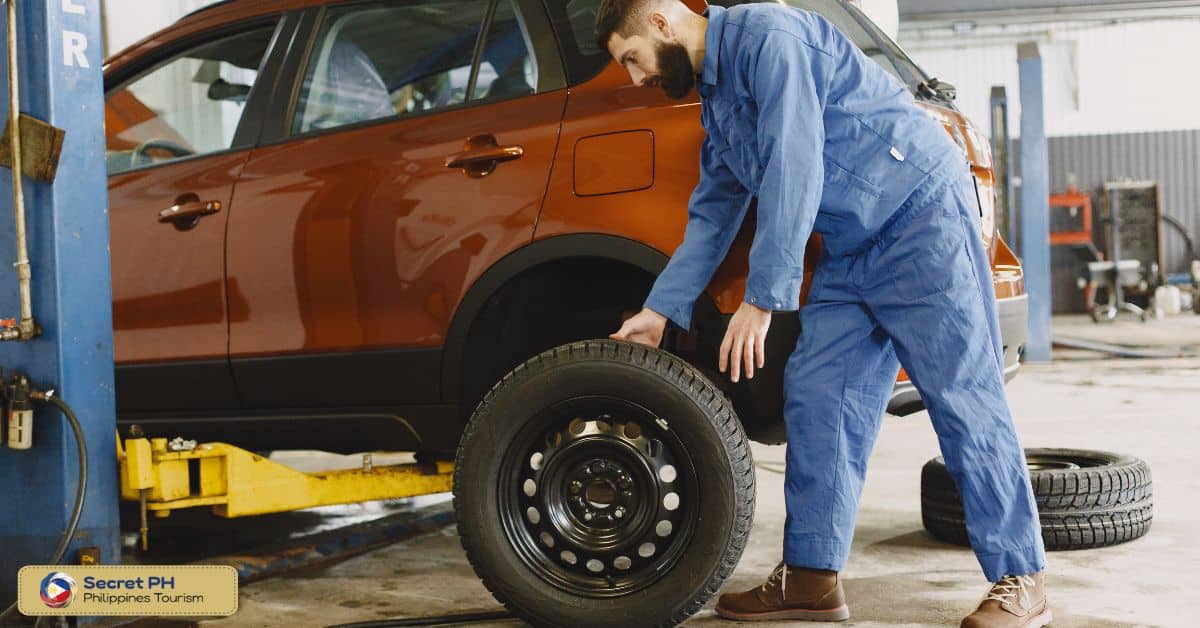 Use Discounted Fuel and Car Wash Promos
It's possible to save money on private transportation by taking advantage of fuel and car wash promotions. Many gas stations offer discounted rates for filling up a tank and some even provide free car washes with a qualifying purchase. This can help you keep your car clean and running for less than the full price, saving you money in the long run. Always be sure to check out what discount offers are available at nearby gas stations to get the best value.
Avoid Tolls and Use Alternate Routes
The Philippines is a relatively small country and using private transport to get around can be an expensive endeavor. However, there are some tricks and strategies to help keep those costs down. One such trick is to avoid tolls whenever possible by taking alternate routes, such as secondary roads.
Doing so can save you money on both vehicle wear and cost of travel. It is often the case that these routes do not take much longer than if you had paid the toll, making them a great option for budget conscious travelers or commuters.
Other Ways to Save on Transportation Expenses
For Filipinos looking to save on transportation expenses, there are several options available that may not be immediately obvious. While using public transport can help to cut costs, there are additional steps one can take to ensure they are getting the best deal every time they need to travel.
Plan Your Trips Ahead of Time
With a little bit of research and some forethought, you can find the most cost-effective routes available. Many online platforms such as ridesharing apps or online travel planners can be utilized to help you plan out timelines and routes that minimize expenses. This can include booking bus or train tickets in advance, paying for bulk tickets, taking advantage of discounted rates, or researching thoroughly for cheaper alternative modes of transport.
For long trips spanning multiple days where you stay overnight, consider finding accommodations near the train station or bus terminal instead of island hopping by plane to reduce costs. Additionally, make sure to check if there are holiday discounts or promotional rates that could benefit you further while planning your trip.
Avoid Rush Hour Traffic
Philippines' infamous traffic jams in the cities can be a nightmare, with rush hour causing hours of waiting in line. However, there are ways to avoid these jam-packed roads and still save money on transportation while going to work or running errands. One option is to carpool with coworkers who live close to you, or take public transportation such as buses, jeepneys, or trains and join an EcoPass so you can ride year-round at a reduced fare.
For those who need their own vehicle for convenience or necessity's sake, try to fill up during off-peak hours since gas often gets more expensive during high traffic times. Investing in a scooter or bicycle as an alternative form of transport can also reduce your overall commuting expenses.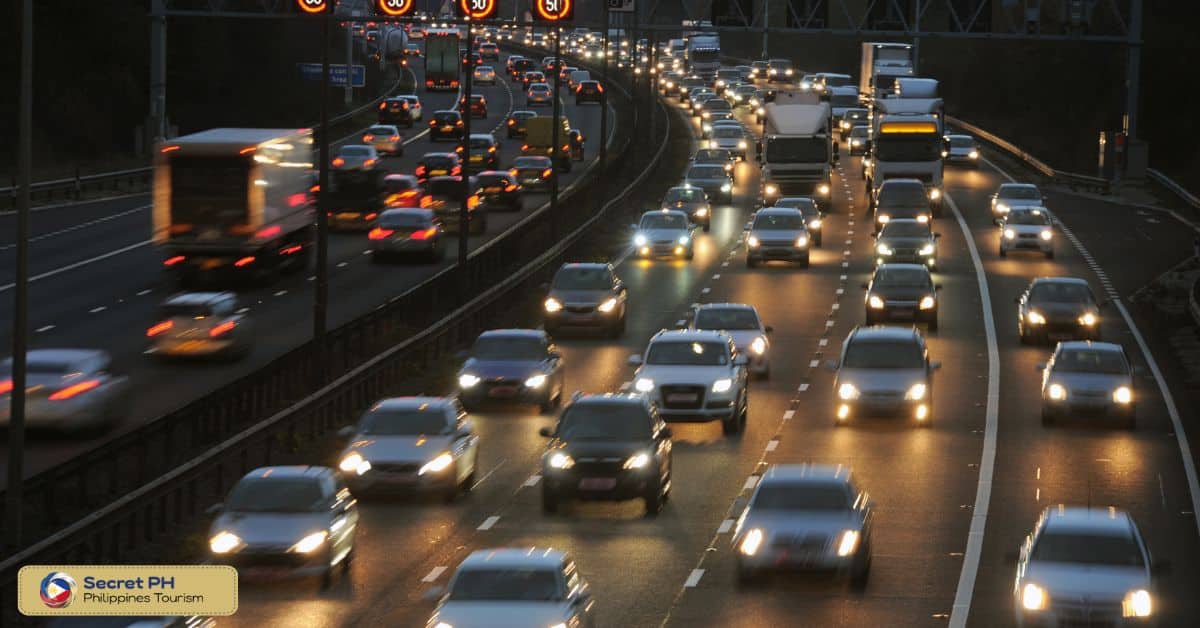 Use Ride-Sharing Apps
Ride-sharing apps present a great way to save on transportation expenses in the Philippines. Not only are they cost-effective, but they are also safe and convenient. Users can use the app to book rides ranging from sedan cars to SUVs at fares that are often cheaper than hiring a taxi or other forms of car transport.
Depending on user preference and needs, passengers can select from various types of ridesharing like bike sharing, carpooling, and even helicopter rides. The features found in ride-sharing apps make it easy for travelers in the Philippines to discover and access affordable transport solutions so that anyone anywhere can get around affordably.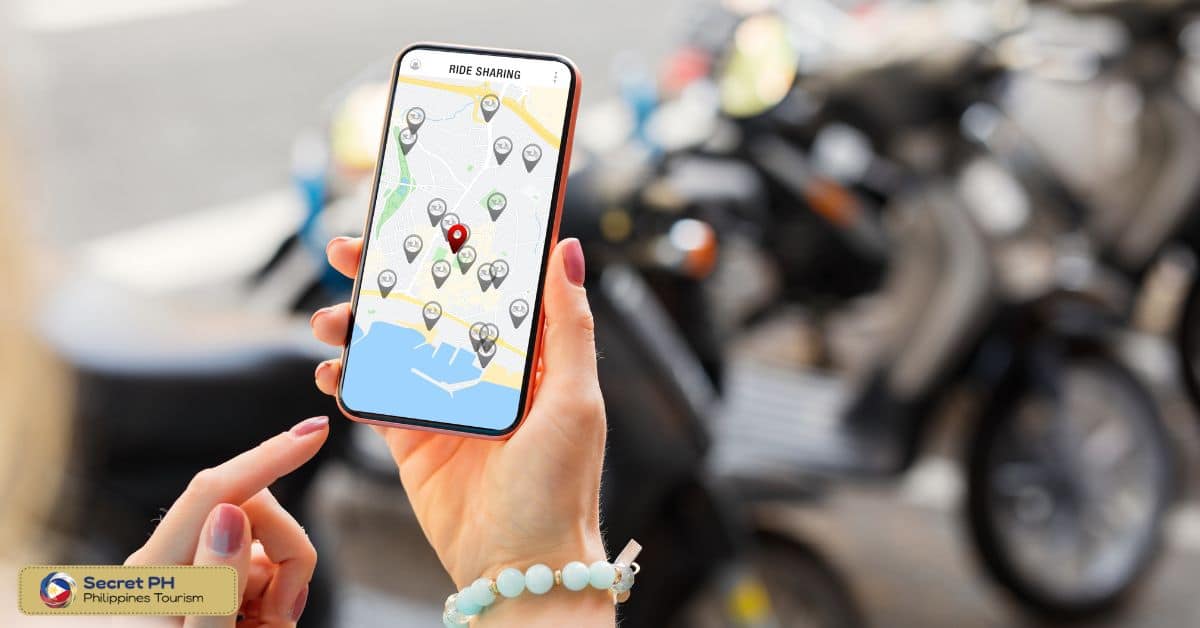 Negotiate with Local Tricycle or Habal-Habal Drivers
Travelling remains an essential aspect of daily life. Even though having a car is ideal when commuting, they are not fixtures in most households. Riding tricycle and habal-habal drivers are economical alternatives to having a car. Many areas have both options so one can choose based on their personal preferences: some may opt for the comfort of a tricycle over the speed of a habal-habal, or vice versa.
Negotiating prices with local drivers can be an alternate way to save money from transportation expenses. It's important to practice respect when negotiating rates and courteousness will typically bring you further than haggling.
In Conclusion
The Philippines is known for its budget-friendly public transportation, but the savvy traveler knows that there are even more ways to save money on transportation. By leveraging local ride shares and walking whenever possible, travelers can significantly reduce their costs.
Having a proper understanding of local currency and methods of payment will also ensure that travelers don't get taken advantage of with inflated prices. There are several tips and tricks for saving money on transportation in the Philippines. With some forethought and careful planning, it's possible to save a significant amount during your next trip.