The indigenous religions of the Philippines exhibit remarkable resilience amidst modernization. Rooted in cultural identity, they adapt through oral tradition, syncretism, communal bonds, and the preservation of sacred sites. Despite challenges, efforts to raise awareness and protect indigenous rights contribute to their enduring presence.
Are you looking to learn more about the resilience of Philippine indigenous religions in the face of modernization? This blog post will explore how these traditions have persisted, despite challenges, due to their strong cultural identity and efforts to raise awareness and protect indigenous rights. Read on to discover more about these unique traditions!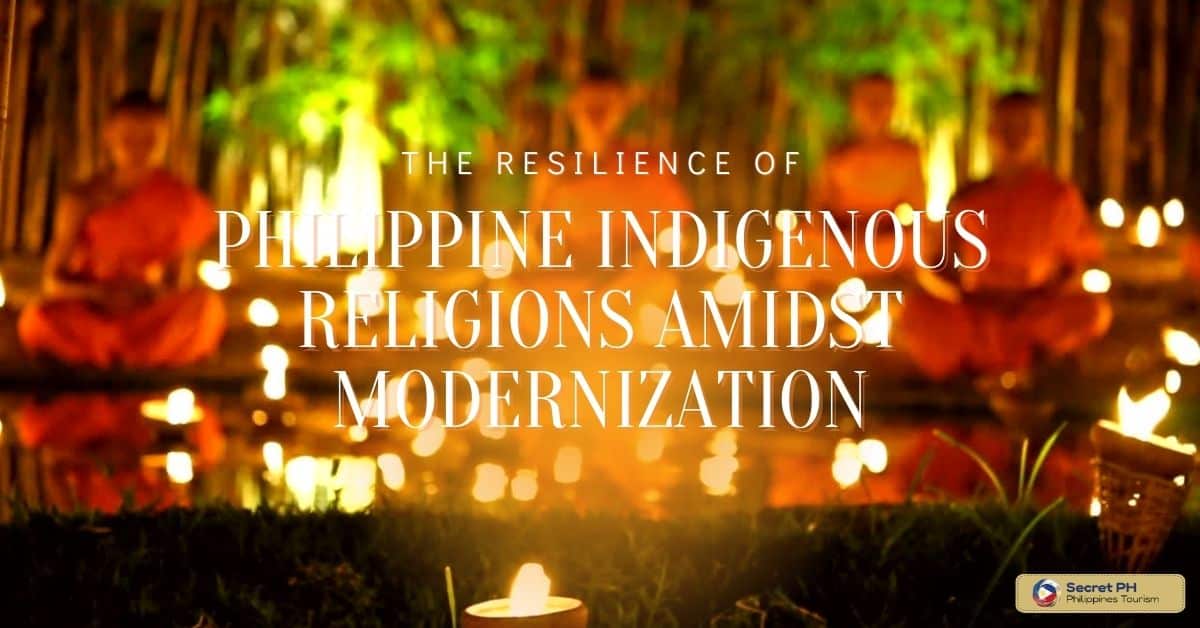 The Significance of Philippine Indigenous Religions
The Philippines is a nation blessed with a diverse set of cultures, each with its own unique customs and traditions. Among these are the country's indigenous religions, which hold great significance in their respective communities.
These religions are often animistic in nature, emphasizing the interconnectivity of all living things and the role of ancestral spirits in everyday life. Despite centuries of colonialism and the spread of Christianity, many Filipinos still practice their indigenous religions to this day.
By preserving these ancient traditions, Filipinos are able to connect with their roots and maintain a sense of cultural identity that has endured throughout the ages.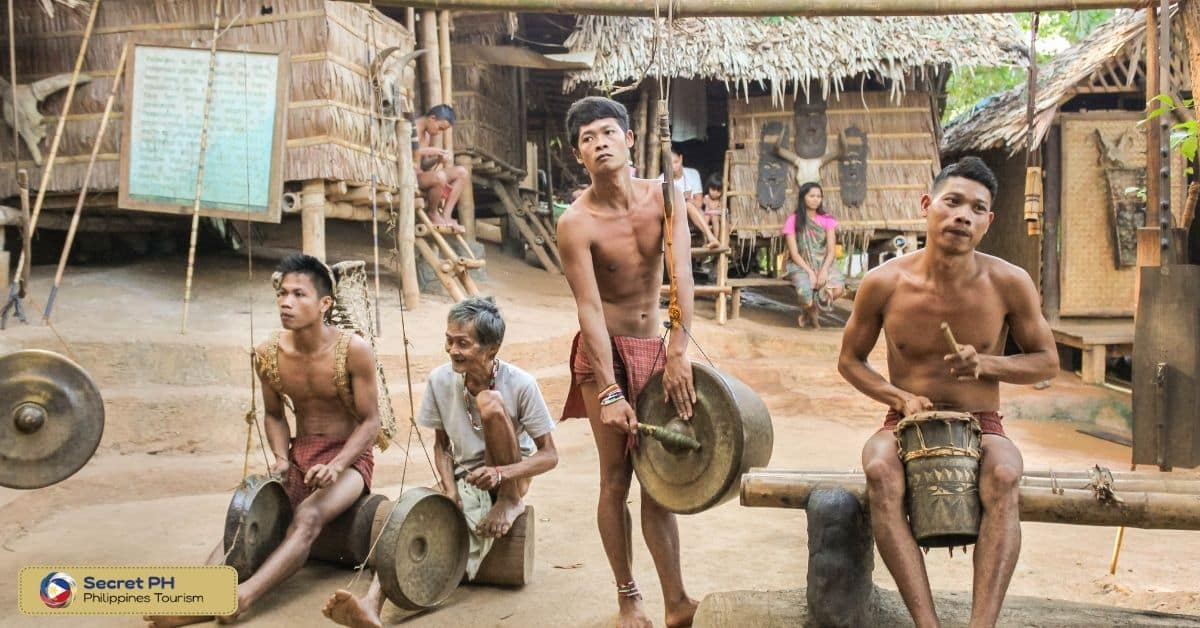 Modernization and its Impact on Philippine Indigenous Religions
Modernization has had a significant impact on the various indigenous religions of the Philippines. These unique and diverse belief systems have historically been an integral part of Filipino culture and identity.
However, the rapid modernization of the country has led to a gradual erosion of these traditional practices. As more and more Filipinos have converted to mainstream religions. While the introduction of modern technology has made communication easier. It has also led to the dilution of traditional values and beliefs.
Nevertheless, efforts are being made to preserve and promote indigenous religions as a vital part of the Filipino cultural heritage. Educating Filipinos about their traditional beliefs and practices is key to ensuring it remains a vibrant part of their society.
Modernization may bring in progress and development, but it is important to strike a balance and protect the essence of the country's diverse culture and belief systems.
Factors that Sustain Indigenous Religions in the Philippines
The indigenous religions in the Philippines are upheld by several critical factors. These religions are deeply rooted in the cultural identity of indigenous communities, serving as a means of preserving their unique heritage.

Indigenous Religions in the Modern Context
Indigenous religions continue to thrive in many parts of the world, including the Philippines. These belief systems have adapted to the modern context, creating a unique blend of traditional practices and modern influences.
At the same time, indigenous peoples still face challenges that threaten the preservation of their religions. The rise of globalization, urbanization, and modernization has led to the loss of ancestral lands, cultural identity, and traditional ways of life.
Despite these challenges, there is a growing recognition of the importance of indigenous religions in promoting ecological sustainability, social justice, and cultural diversity. As we move forward, it is crucial to support the efforts of indigenous communities in preserving their religious and cultural heritage for generations to come.
Challenges and Threats to Indigenous Religions in the Face of Modernization
Cultural Assimilation: The dominant influence of modern societies often leads to the erosion of indigenous cultural practices, including religious beliefs. The pressure to conform to mainstream norms and values can result in the loss of indigenous religious traditions.
Land Encroachment and Displacement: Modernization often involves land development projects, deforestation, mining, and urban expansion, which directly affect indigenous communities and their sacred lands. This displacement disrupts the spiritual connection with their ancestral territories, making it challenging to practice their indigenous religions.
Globalization and Westernization: The spread of global consumerism, media, and Western cultural values can undermine indigenous religions. Younger generations may be attracted to popular culture, resulting in a disconnection from their indigenous religious practices and an inclination towards more mainstream or foreign belief systems.
Religious Intolerance and Discrimination: Indigenous religions often face discrimination and stigmatization from dominant religious groups. Indigenous practitioners may experience marginalization, prejudice, and persecution, limiting their ability to freely express and practice their faith.
Loss of Oral Tradition and Knowledge: Modernization often disrupts the traditional modes of transmission, such as oral tradition, through which indigenous religions are passed down from generation to generation. As younger generations adopt modern communication methods, there is a risk of losing sacred knowledge, rituals, and spiritual teachings.
External Influence and Syncretism: While syncretism can be a source of adaptation and resilience, it can also dilute the authenticity and distinctiveness of indigenous religions. External influences, such as the introduction of new belief systems, can lead to the blending or overshadowing of indigenous religious practices, challenging the continuity of these traditions.
It is important to address these challenges and threats to ensure the preservation and respect for indigenous religions. Efforts to protect indigenous rights, promote cultural diversity, and provide platforms for intercultural dialogue can contribute to the resilience and survival of indigenous religious practices in the face of modernization.
Promoting the Resilience of Philippine Indigenous Religions
The Philippines is a country rich in cultural diversity. With over 100 different indigenous communities scattered throughout the archipelago. These communities have unique belief systems and practices that have been passed down from generation to generation for centuries.
However, these traditions are at risk of being lost due to modernization and outside influences. It is crucial to promote the resilience of Philippine indigenous religions to ensure their survival and preservation for future generations.
This can be achieved by creating awareness and education on the importance of cultural heritage. Supporting community-based initiatives, and empowering indigenous peoples to be active agents in preserving their traditions.
Only through active efforts to promote their resilience can we ensure the continued existence of these unique and valuable cultural practices.
In conclusion
The Philippines is home to various indigenous religions that have, over time, endured the challenges brought about by modernization. Despite the influence of colonialism and the rise of other religions. These traditions remain a fundamental part of the Filipino people's identity and culture.
The resilience of these practices is impressive – a testament to the enduring spirit of the country's indigenous communities. Over the years, individuals and organizations have worked tirelessly to preserve and promote these faiths. Ensuring that they continue to be recognized and respected.
Today, the Philippines' indigenous religions stand strong and continue to evolve. Adapting to the ever-changing world around them while holding true to their roots. Ultimately, the resilience of Philippine indigenous religions stands as a compelling example of how cultures can persist and thrive. Even in the face of modernization challenges.