Mindanao's indigenous religions exhibit a rich tapestry of diverse beliefs and practices. These religions are often characterized by a strong connection to the natural world and a deep respect for ancestors. Despite the influence of colonialism and modernization, many indigenous communities in Mindanao continue to practice their traditional faiths.
This diversity of beliefs and practices is a result of the many different indigenous groups that call Mindanao home, each with their own unique cultural traditions. In this article, we will explore the diverse beliefs and practices of Mindanao's indigenous religions, shedding light on the rich cultural heritage of this beautiful island.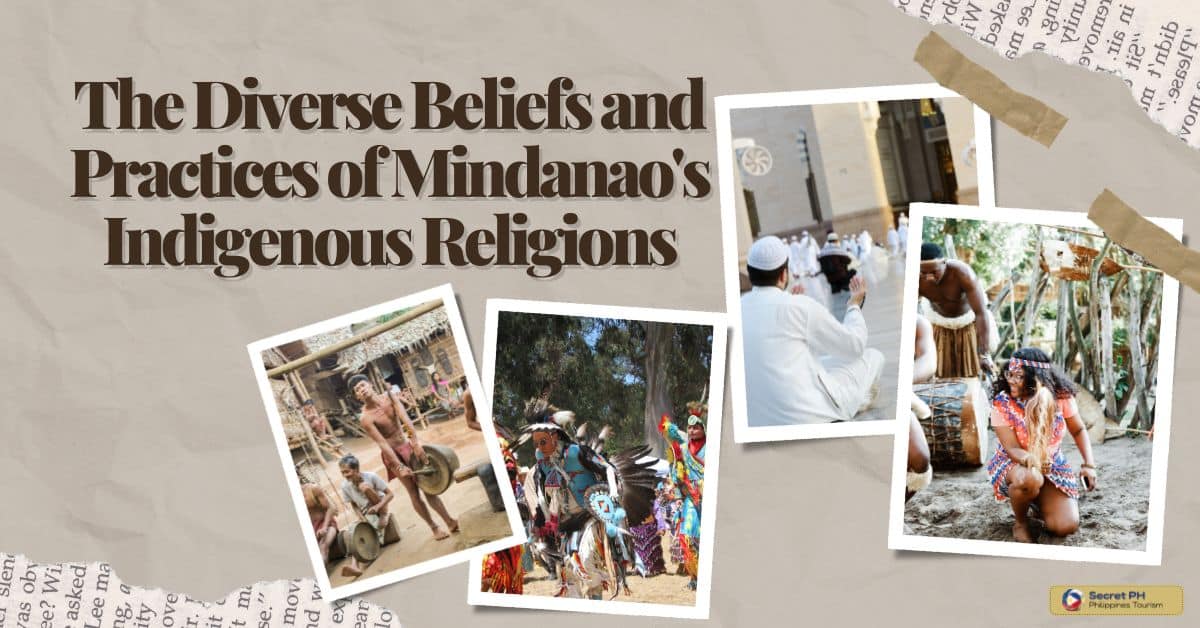 Indigenous Religions
Indigenous religions refer to the diverse spiritual beliefs, practices, and rituals of pre-colonial societies. They are passed from generation to generation. These religions are deeply rooted in the cultural and natural landscapes of the places where they originated. In the Philippines there are numerous indigenous religions such as Anitism and Lumadism. Indigenous religions focus on harmonious relationships between humans and the natural world.
This includes the rituals that honor ancestors and deities. These religions vary widely. They all share an emphasis on community, tradition, and the sacredness of the environment. Despite centuries of colonialism and the spread of world religions such as Christianity and Islam. Indigenous religions continue to be practiced in many parts of the world as a way of preserving cultural heritage and promoting social justice.
Beliefs and Practices in Indigenous Religions in Mindanao
In the Philippines island of Mindanao, beliefs and practices in indigenous religions hold a significant place in the hearts and lives of its people. These religions were established long before the arrival of Christianity and Islam. They now continue to flourish today. Indigenous communities value their connection to land, nature, and ancestors.
They base their spiritual practices on respecting and honoring these elements. Ceremonies and rituals are performed regularly to ask for guidance and blessings from the spirits. Through these beliefs, the people of Mindanao have formed a unique and beautiful relationship with their environment and heritage.
Spiritual beliefs and practices
Spiritual beliefs and practices hold a vital place in Indigenous Religions of Mindanao. It is the second-largest island in the Philippines. These beliefs and practices have been passed down through generations. They have a strong connection to land, ancestry, and way of life. Sacred rituals and ceremonies are performed to give thanks, pay respect, and seek guidance from ancestral spirits.
Apart from ritual practices, traditional healers or spiritual leaders play a crucial role in indigenous communities. Their knowledge is valued and sought after. They provide guidance on community matters, healing, and decision-making. Due to globalization and other factors, there are concerns about the erosion of these traditional beliefs and practices.
Ancestral worship
Ancestral worship is a core belief and practice in many indigenous religions in Mindanao. It centers on the veneration of ancestors. They are believed to continue to have an active presence in the lives of their descendants. It is common for tribes to establish shrines or altars for offering food, drink, and other gifts to their departed loved ones. The belief is that fulfilling these offerings will bring good fortune and protection to the living.
Ancestor worship also involves seeking guidance. Also, advice from deceased family members through dreams or other forms of divination. This practice not only honors the memory of the ancestors but also reinforces the bonds between the living and the dead.
Role of shamans and healers
Shamans and healers play a vital role in Indigenous religions in Mindanao. They are highly respected and sought after for their knowledge of healing practices. It includes herbal medicines, and spiritual beliefs. Shamans and healers have the ability to communicate with spirits.
They act as a mediator between the natural and spiritual worlds. There are rituals and ceremonies to appease the spirits. They have hopes of bringing good health, prosperity, and protection to their communities. Through their teachings, they pass on ancient traditions and customs to the next generation.
Ceremonies and rituals
Ceremonies and rituals are an integral part of the beliefs and practices of indigenous religions in Mindanao. These traditions are not only a way of expressing spirituality. They also serve to strengthen family and community ties. The rituals often involve the use of natural elements such as gold, water, and fire. They are performed by shamans who have been trained in the ways of their ancestors.
The ceremonies are usually held during significant moments in a person's life. They are also held during important community events such as harvests and festivals. These rituals and ceremonies reflect the vibrant culture and traditions of the indigenous peoples of Mindanao.
Examples of Indigenous Religions in Mindanao
Mindanao is the second-largest and southernmost island in the Philippines. It is a home to many different indigenous groups. One aspect that sets these groups apart from others is their unique religion and spiritual practices. The indigenous religions in Mindanao are diverse and considered sacred by its practitioners.
Each group has their distinct beliefs and traditions that have been passed down from generation to generation. From the T'boli's dream-inspired rituals to the Subanen's rice-fertility ceremonies. Their religion is deeply interconnected with their daily lives.
Maguindanaoan religion
Maguindanaoan religion is one of the fascinating examples of indigenous religions in Mindanao. It reflects the unique beliefs, practices, and traditions of the Maguindanaoan people. Their religion is characterized by its animistic features, where spirits, ancestors, and nature are revered.
The Maguindanaoan religion also puts great emphasis on communal life, with its rituals and ceremonies serving as opportunities to bring the community together. Despite the influence of Islam, which became dominant in the region, Maguindanaoan religion has survived and continues to thrive.
T'boli religion
T'boli Religion is one of the most fascinating indigenous religions in Mindanao. With its unique beliefs and practices, it showcases the rich cultural heritage of the T'boli people. Their religious rituals often include songs, dances, and offerings to their deities, such as the god of the sun and the moon. Moreover, their spiritual beliefs are closely tied to nature, believing that everything in the environment is infused with a spirit.
Manobo religion
Manobo religion is an example of one of the indigenous religions in Mindanao, Philippines. It is a complex belief system that revolves around a supreme being, spirits of the ancestors, and nature. Anthropologists have studied and documented Manobo rituals, storytelling, and music. The religion is still practiced by modern-day Manobos, who honor their ancestors and seek guidance through prayers, sacrifices, and offerings. The Manobo religion is a vibrant part of Mindanao's rich cultural heritage.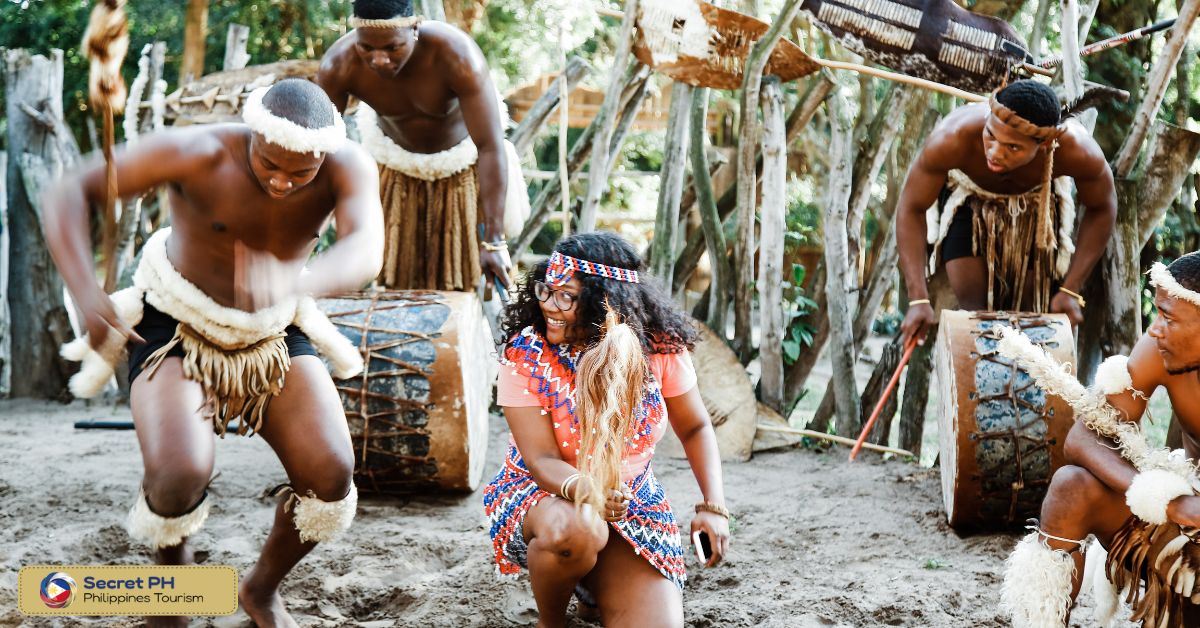 Subanen religion
Subanen religion is an indigenous belief system practiced by the Subanen people in Mindanao. The religion is animistic, meaning that it is centered on the belief that everything in nature has a spiritual essence. The Subanen people have a deep respect for their environment and believe that all things are interconnected.
Their rituals include offerings to their ancestors and the spirits of nature. These rituals are performed to ensure the balance and harmony of the natural world. Subanen religion is a beautiful expression of the Subanen culture and the importance of respecting our planet.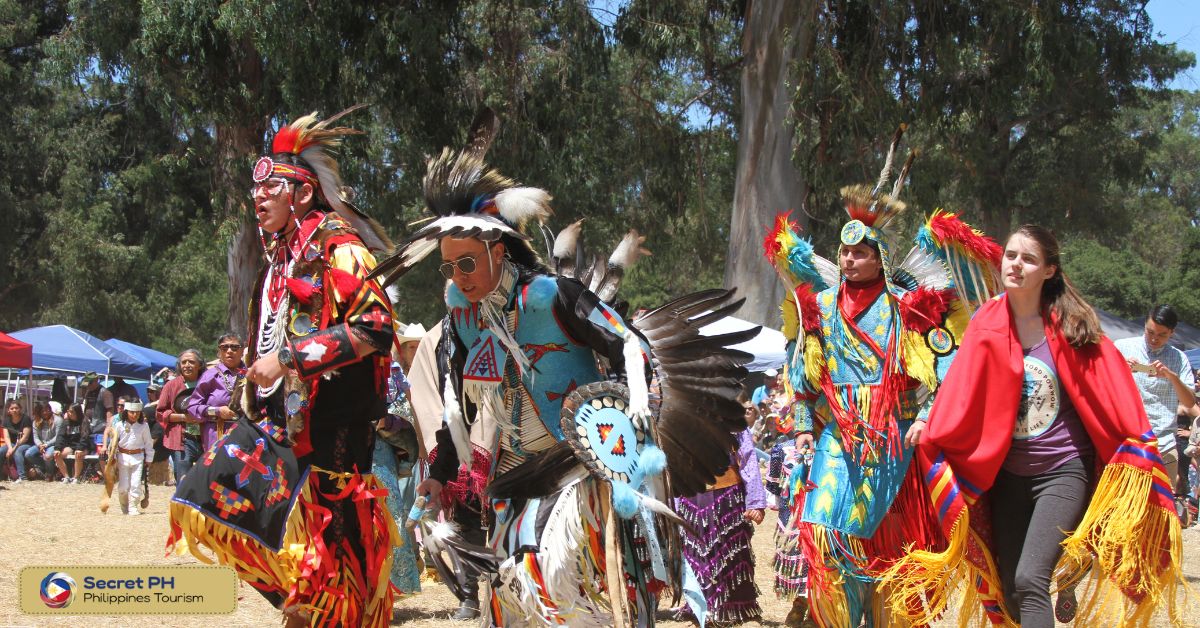 Challenges Facing Indigenous Religions in Mindanao
Indigenous religions have been a vital part of Mindanao's culture and heritage for hundreds of years. However, these traditions have been facing significant challenges in recent times. One of the main challenges is the lack of recognition and support from the government, which often prioritizes mainstream religions over indigenous ones.
Despite these challenges, there are efforts being made to protect and promote indigenous religions in Mindanao. By raising awareness and building a sense of pride in these traditions, it is hoped that they can continue to thrive and be passed down to future generations.
Marginalization and discrimination
Indigenous religions in Mindanao face significant challenges stemming from marginalization and discrimination. These communities have often been excluded from mainstream society, and their customs and beliefs have been suppressed or marginalized over generations. As a result, they have limited access to resources, government services, and opportunities for economic advancement.
While some progress has been made in recent years to recognize and protect the rights of indigenous peoples, much work remains to be done. Addressing these challenges requires a concerted effort to promote inclusion, cultural preservation, and equal representation in the political and economic spheres. Only by working together can we ensure that all Filipinos, regardless of their background or beliefs, have the chance to thrive and contribute to the country's success.
Conversion to Islam or Christianity
Conversion to Islam or Christianity has been a longstanding challenge facing indigenous religions in Mindanao. The influence of foreign cultures and beliefs, combined with the desire for social and economic progress, have contributed to the decline of ancestral practices. However, the journey to convert to a new religious belief is not always an easy one.
The process of leaving behind one's traditional faith and way of life can cause tension and conflict within families and communities. Additionally, the assimilation of new beliefs and practices can be overwhelming, especially when combined with language and cultural barriers.
In Conclusion
Mindanao's indigenous religions are a vibrant tapestry of diverse beliefs and practices that continue to thrive in the modern age. These religions have been shaped by a range of cultural, historical, and environmental factors. Many of these religions place a strong emphasis on community, ancestry, and the natural world.
From animism to Islam, each religion offers a unique perspective on the nature of the divine and the purpose of existence. Despite centuries of colonization, these traditions have remained resilient and continue to be practiced by millions of people across Mindanao. As we continue to learn more about these traditions, we can deepen our appreciation for the richness and complexity of human spirituality.