Traveling around the Philippines on a budget is possible. Public transportation like jeepneys and tricycles are inexpensive options. Renting a motorbike or carpooling with locals can also save you money. Don't forget to plan ahead, stay in budget accommodations, and eat local food to keep your expenses low.
Fortunately, there are a range of options that help travelers explore without breaking the bank. This blog is dedicated to helping visitors discover the best way to navigate their Philippines journey on a budget.
Importance of Budget Travel
Budget travel has become increasingly popular due to its convenience and cost-efficient nature. It is an excellent way to explore places and experience cultures without straining one's wallet, making it appealing to many travelers in the Philippines and all around the world. By taking a frugal approach to traveling, you can still take amazing journeys for a fraction of the price.
Additionally, budget travel often encourages exploration of lesser known areas found off the beaten path, meaning that travelers are able to better experience unique places that traditional tourists often miss out on. Budget travel offers adventure and affordability which makes it an essential choice for those seeking experiences at an affordable price.
Transportation options for budget travel in the Philippines
Philippines is well known for its large variety of budget transportation options. Whether you're looking to save money or easily explore the amazing countryside of Philippines, these transportation options have you covered. Here are some of the transportation to choose from:
Public transportation
For travelers on a budget, the Philippines offers an attractive array of public transportation options. Travelers can expect to find not just comforting amenities on buses and other forms of public transportation available in the country but also some of the lowest fares in Southeast Asia. Taking advantage of public transportation is one of the smartest decisions for anyone looking for a reliable way to explore the Philippines without spending too much.
Jeepneys – are iconic public transportation vehicles in the Philippines. They are elongated and colorful, usually decorated with various designs and images. Jeepneys operate on fixed routes and can accommodate up to 20 passengers.
Tricycles – are a popular mode of transportation in the Philippines, particularly in smaller towns and villages. They are small, motorcycle-powered vehicles that can accommodate up to three passengers. Tricycles operate on shorter routes and are often used for local transportation.
Buses – are a common form of long-distance transportation in the Philippines. They are larger vehicles that can accommodate more passengers than jeepneys or tricycles. Buses operate on set routes between cities and provinces and are a relatively affordable way to travel long distances.
Trains – are available in the Philippines, but the railway network is limited. The Philippine National Railways (PNR) operates a few lines connecting Manila to nearby provinces. Trains are generally faster and more comfortable than buses for long-distance travel, but the network is limited compared to other countries.
Private transportation
Private transportation is an increasingly popular way of getting around in the Philippines. It provides a comfortable journey for those who favor convenience without compromising on comfort and security due to largely dependable vehicles operated by well-trained drivers offering excellent customer service. With continued advancements in technology, private transportation will continue to facilitate safe and efficient trips for Filipinos both here at home and abroad.
Renting a motorbike or scooter – is a great way to explore the Philippines on a budget. Motorbikes and scooters can be rented from local shops or through online platforms. They offer the flexibility to travel at your own pace and explore off-the-beaten-path destinations.
Carpooling – is a common way to save money on transportation in the Philippines. Locals often use carpooling services or join informal groups to share rides and split costs. It's a great way to save money and meet new people while traveling.
GRAB and Uber – are two popular ride-hailing services in the Philippines. They provide a safe and convenient option for getting around, particularly in urban areas where traffic can be congested. These services are easily accessible through mobile apps, and the fares are typically cheaper than traditional taxis.
Tips for Budget Travel in the Philippines
Exploring the Philippines without breaking your budget is easier when you know the right tips. It's also possible to take advantage of some of the country's natural attractions at a minimal cost. With a little bit of knowledge about budget-friendly travel in the Philippines, you can experience an adventure that won't endanger your wallet.
Plan ahead
Planning ahead is key when traveling to the Philippines. It's important to consider what kind of budget you have and plan accordingly in order to create a successful holiday that won't break the bank. Doing research before your trip is essential, as it will help you decide on affordable flights, accommodations, and other logistics so you can get the most out of your stay without overspending.
There are plenty of discounted travel packages available and researching online can uncover great bargains such as discounted hotel rooms or inclusive tours at an unbeatable price. Be sure to keep in mind the local currency exchange rate so that you can adjust your budgeting accordingly.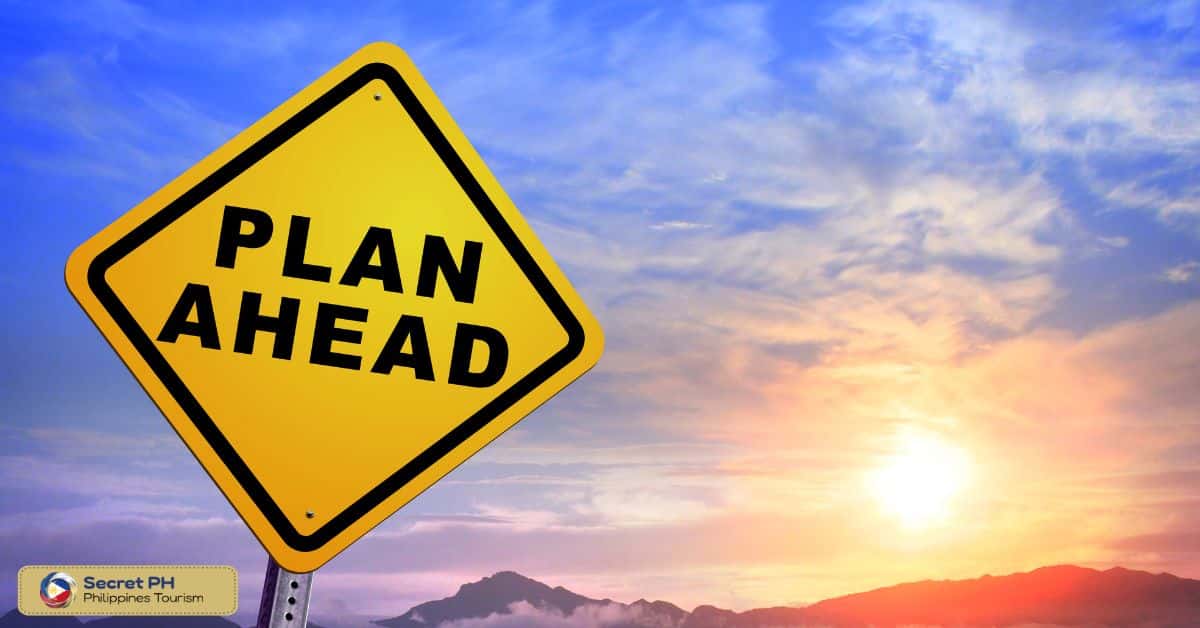 Stay in budget accommodations
Staying in a budget accommodation allows them to experience all that Philippines has to offer without breaking the bank. From hostels and dorm rooms to basic inns, budget accommodations can be found in many cities throughout Philippines.
A great way for travelers to save money on lodging is by using online booking services for budget-friendly hotels or guesthouses which offer an array of amenities at reasonable prices. Renting an apartment with friends or family members is another good option if they want more space while still getting a reasonable rate.
Z Hostel
Z Hostel is the perfect place for visitors looking to explore the beauty of this renowned country. It combines convenient amenities with affordable prices in a desirable location, making it the ideal choice for people of all ages. Staying at Z Hostel provides guests easy access to multiple attractions such as restaurants and ocean views while still offering private and secure living spaces.
Address: 5660 Don Pedro, Makati, 1209 Metro Manila
Phone: (02) 8856 0851
For more information, click here.
A&A Plaza Hotel
A&A Plaza Hotel is a beautiful and modern hotel with everything you could ever need for a comfortable stay. From spacious rooms to room service, fitness centers, and business centers, A&A Plaza Hotel offers a variety of services for its guests. Everyone can enjoy their time here, from solo business travelers to families looking for an adventure.
Address: National Highway cor, Wescom Rd, Puerto Princesa, 5300
Phone: (048) 434 1368
For more information, click here.
Eat local food
To save money in the Philippines, it is a good idea to take advantage of local foods. Eating local food can be both incredibly budget-friendly and a great way to get a taste for authentic cuisine. You can find delicious local dishes in open-air markets, street vendors, or small family-owned restaurants. Here are five local foods to try that won't break the bank:
Adobo – This is a popular Filipino dish made with either chicken or pork that is marinated in a mixture of soy sauce, vinegar, and spices. It's usually served with rice and can be found in almost any local eatery.
Lumpia – These are Filipino-style egg rolls filled with vegetables or meat. They are commonly found at street food stalls and local markets and are a great budget-friendly snack.
Sinigang – This is a sour and savory soup made with tamarind, vegetables, and either pork, fish, or shrimp. It's a staple dish in Filipino cuisine and is often served with rice.
Halo-halo – This is a popular Filipino dessert made with shaved ice, sweet beans, jellies, fruits, and topped with evaporated milk and ice cream. It's a refreshing treat that can be found in many local restaurants and cafes.
Lechon – This is a roasted pig dish that is a favorite among Filipinos. It's usually reserved for special occasions, but you can find it at local eateries and markets. It's often served with a side of rice and a flavorful dipping sauce.
Shop at local markets
Shop at local markets to gain access to reasonably priced products such as food, drinks, souvenirs and more. Markets in the Philippines provide thousands of goods from clothes to bags, shoes, gift items and more. Not only are these goods affordable, but you also get direct contact with local cultures and meet interesting people as you go about your shopping adventures.
The Philippines hosts some of the most vibrant markets around the world when it comes to budget shopping and these experiences by itself can reward you immensely. Therefore, it is advisable to head to the Philippines' markets if you want to enjoy the best of budget travel in this country.
Negotiate prices
One of the most essential tips for budget travelers in the Philippines is to learn how to negotiate prices. Negotiating prices can give you more bang for your buck, especially since many sellers in the country may be used to haggling and willing to go lower than their initial offer. In doing so, always take into consideration the quality of the goods or services you are buying and ensure that it fits within your budget.
Before aiming for any desired price point, it is beneficial to know and understand the average cost for whatever it is you will be purchasing. With the right strategy, negotiating prices can definitely help make your travel expenses in the Philippines significantly lower than anticipated.
In Conclusion
Budget Travel in the Philippines is a great way to venture around the country for cheap. Tourists can look forward to not only cheaper experiences but also unique cultural immersion all across various provinces.
Although traveling between some islands may require more investment, with careful planning and thoughtful budgeting most of your journey could be covered at minimal cost. Visitors often find that their biggest expenditures can come when visiting attractions related to nature or cultural heritage which are often well worth it!