The Philippines is known for its vibrant and colorful festivals that showcase the country's rich cultural heritage. Some of the best places to experience local festivals include Sinulog in Cebu, Ati-Atihan in Aklan, and Kadayawan in Davao, among many others, where visitors can witness traditional dances, music, and religious rituals that celebrate the unique history and traditions of each region.
From lively processions to colorful street parties, the Philippines has some of the best local festivals that are sure to bring your holiday experience to the next level. Here's our guide to some of the most exciting local festivals you should check out!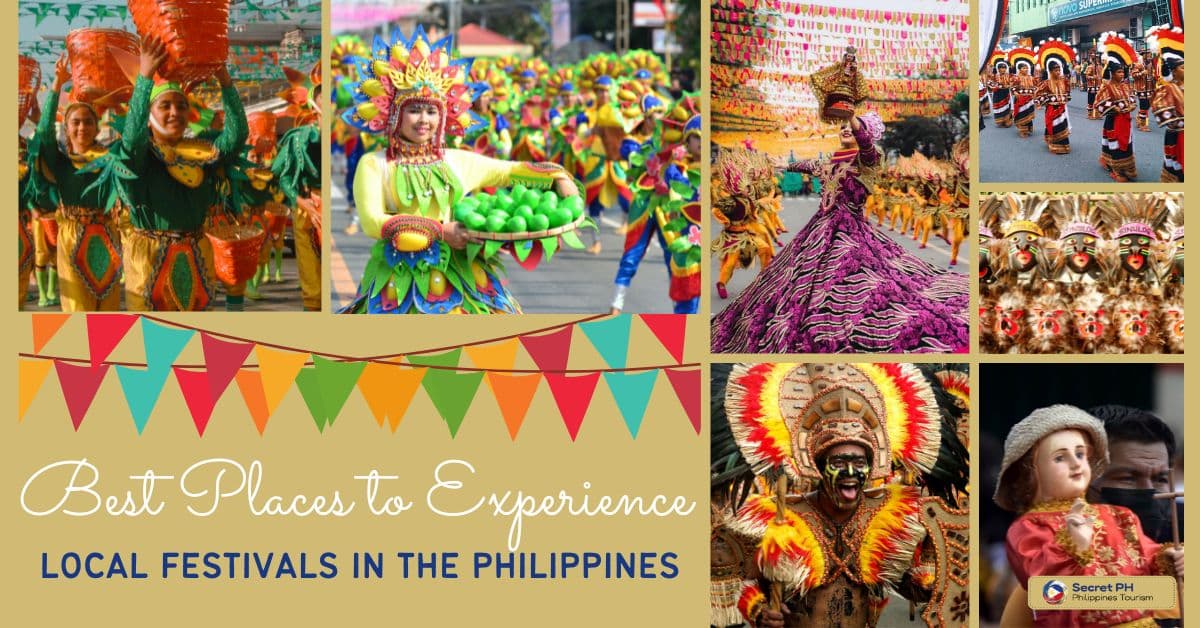 Experience the Local Festivals in Luzon
Luzon is a beautiful place in the Philippines filled with vibrant festivals. The region is home to many unique celebrations, offering locals and travelers alike an opportunity to explore its culture through traditional music and dance performances. From street parties to elaborate pageants, there are plenty of opportunities to experience local festivals in Luzon!
Panagbenga Festival (Baguio City)
The Panagbenga Festival, also known as the Flower Festival, is celebrated annually in Baguio City and is a renowned celebration of vibrant culture, music, art, and pageantry. The Panangbenga Festival takes place from February 1, until the first week of March every year.
Purpose of The Festival
The festival aims to showcase the country's colorful culture and heritage, promote tourism, create jobs for locals, and draw attention to local products and services while celebrating nature's beauty with a focus on flowers.
What To Expect
During the festival, there are magnificent floats filled with floral arrangements that parade down Session Road. Many decorated cars are featured showing off intricate floral decorations. Other attractions include live performances from traditional dancers and singers, street parties with vendors selling artwork, food, and crafts plus portions of the city being lit up at night creating a magical atmosphere that cannot be missed.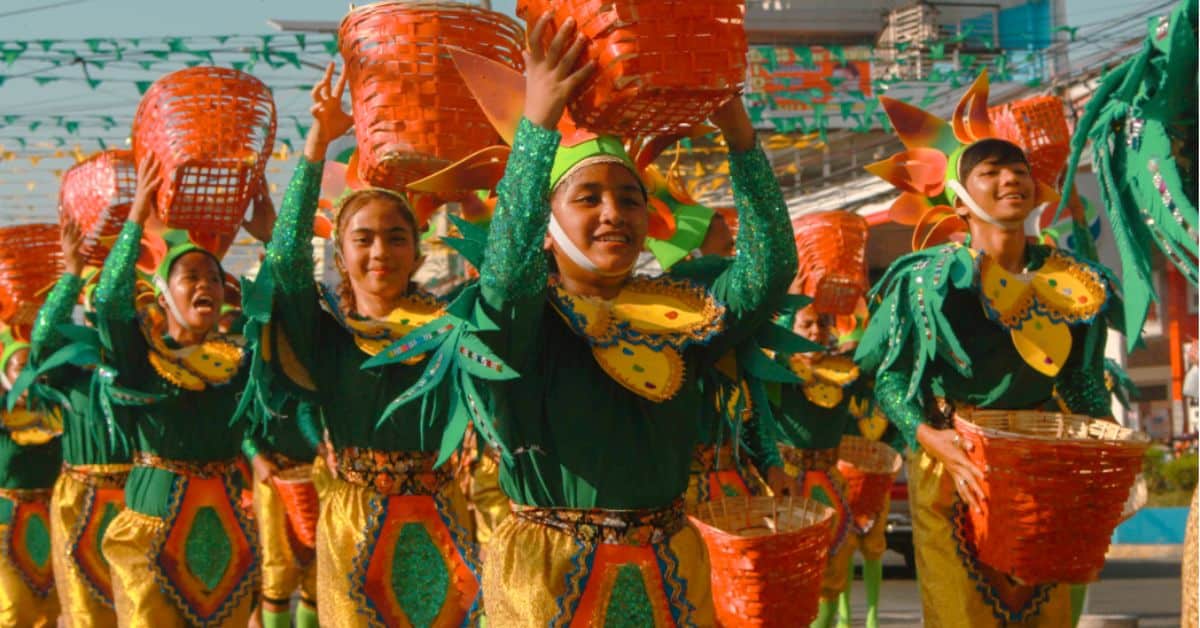 Letchon Festival (Batangas)
Letchon Festival is a yearly celebration held in Balayan, Batangas. It is celebrated every 24th of June every year and it is believed to be the longest celebration in the province. The festival is named after a local delicacy known as Letchon.
Purpose of the Festival
Letchon festival has been celebrated for centuries now and aims to honor the patron saint of Balayan, Sto Niño de Cebu, and to commemorate the town's historical significance during its founding days. The festival also serves as an occasion for locals to enjoy their local delicacies such as election, barbeque, halo-halo, and other Filipino favorites.
What to Expect
Visitors can expect various exciting activities during Letchon Festival such as street festivals with colorful dance performances, parades featuring elaborately decorated floats, and vibrant costumes depicting scenes related to historic events and stories unique to the town. Of course, let us not forget about feasting on savory local dishes like authentic letchon!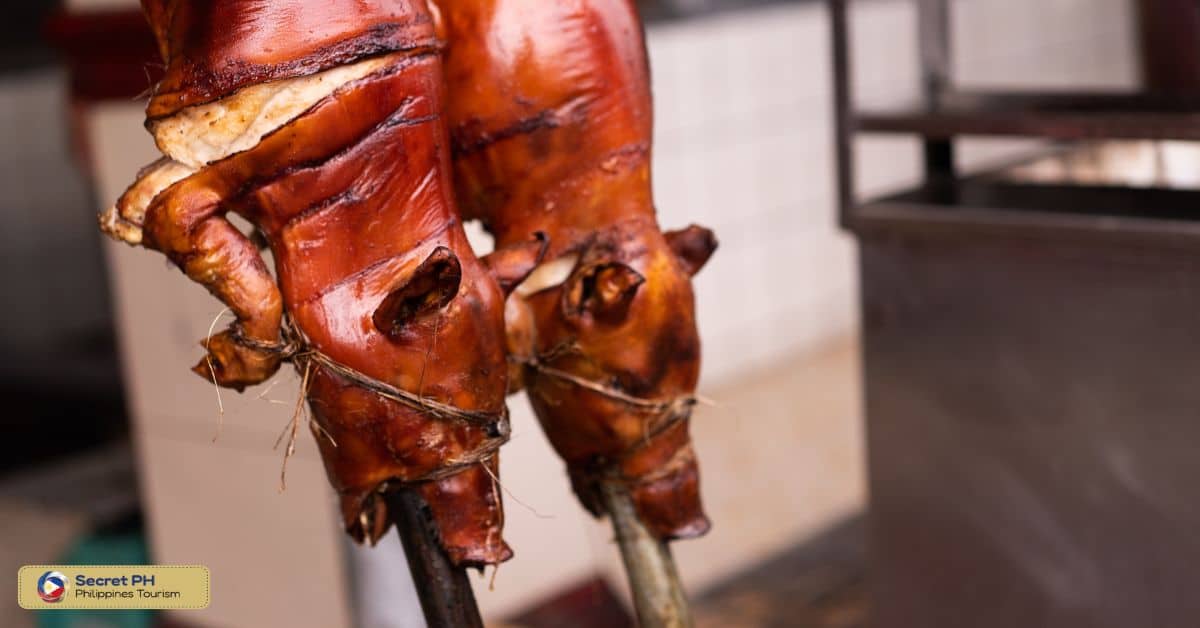 Taong Putik Festival (Nueva Ecija)
Taong Putik is a celebrated festival held every year on the 24th of June in the town of Bibiclat, Aliaga Neuva Ecija. This unique event has become an important part of local culture and tradition since its inception in the late 17th century.  The date chosen for this celebration corresponds with the feast day of Our Lady of Bibiclat – otherwise known as Nuestra Señora del Inmaculado Corazón de María.
The Purpose of the Festival
The primary purpose of Taong Putik is to honor Nuestra Señora del Inmaculado Corazón de María and give thanks for blessings from God. Participants decorate images of Our Lady with strips or "putiks" taken from a small banyan tree near the church entrance and carry them around in procession for hours until nightfall when they reach their final destination – the parish church where mass is conducted by local priests and bishops.
What To Expect
Upon arriving at Bibiclat during Taong Putik, visitors can expect to be immersed in local culture and traditions while witnessing some unique festivities firsthand. From marbled strips symbolizing "Putiks", to vibrant local costumes, musical performances, and traditional dances – this one-of-a-kind event embodies everything Neuva Ecijans stand proud for. Whether taking part as an observer or actively participating alongside locals, Taong Putik guarantees an unforgettable experience!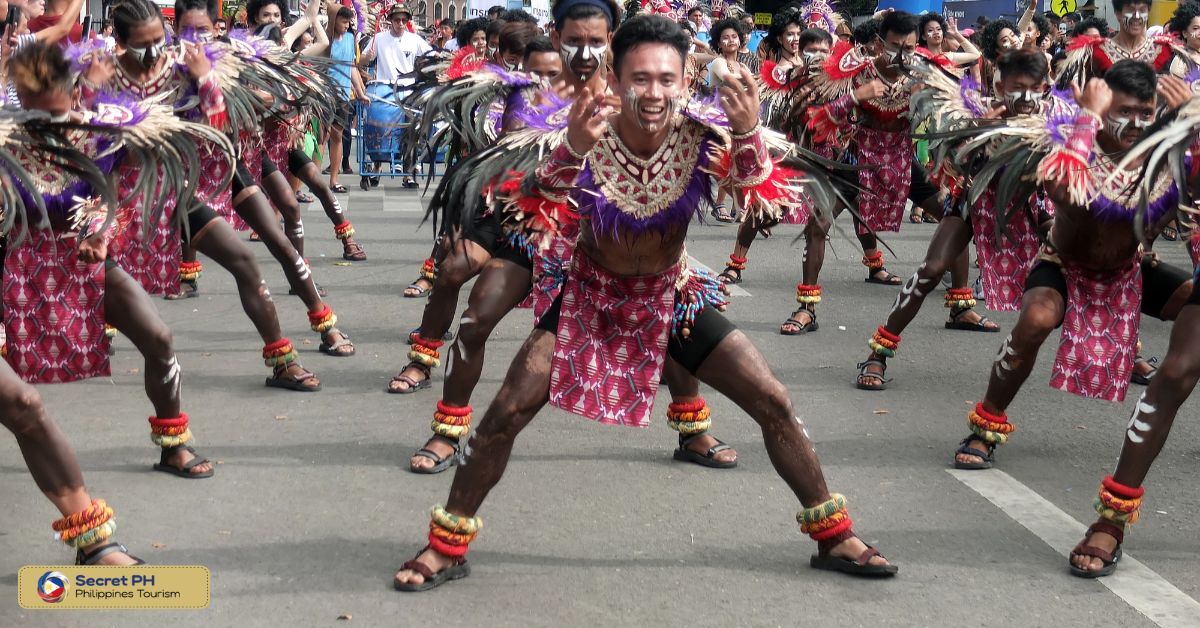 Pahiyas Festival (Quezon Province)
The Pahiyas Festival is celebrated annually on May 15th in honor of San Isidro Labrador, the patron saint of tillers and farmers. It is a very colorful event that usually lasts for two days. People from all over the country come to celebrate together, as it has become a tradition in Lucban Quezon province.
Purpose of the Festival
Pahiyas Festival celebrates the bountiful harvest of its locals and also thanks San Isidro Labrador for his blessings. It is an occasion to showcase their culture as well – featuring traditional music, performances, costumes, and decorations throughout the whole event.
What to Expect
During the festival, expect to see locals proudly decorating their homes with colorful kiping (rice wafers), vegetable and fruit-based decorations, lanterns, and other creative displays. The streets will be filled with musicians playing traditional instruments such as rondalla and drums. As each day passes by, you can enjoy fresh native delicacies being sold by local vendors at stalls near the squares.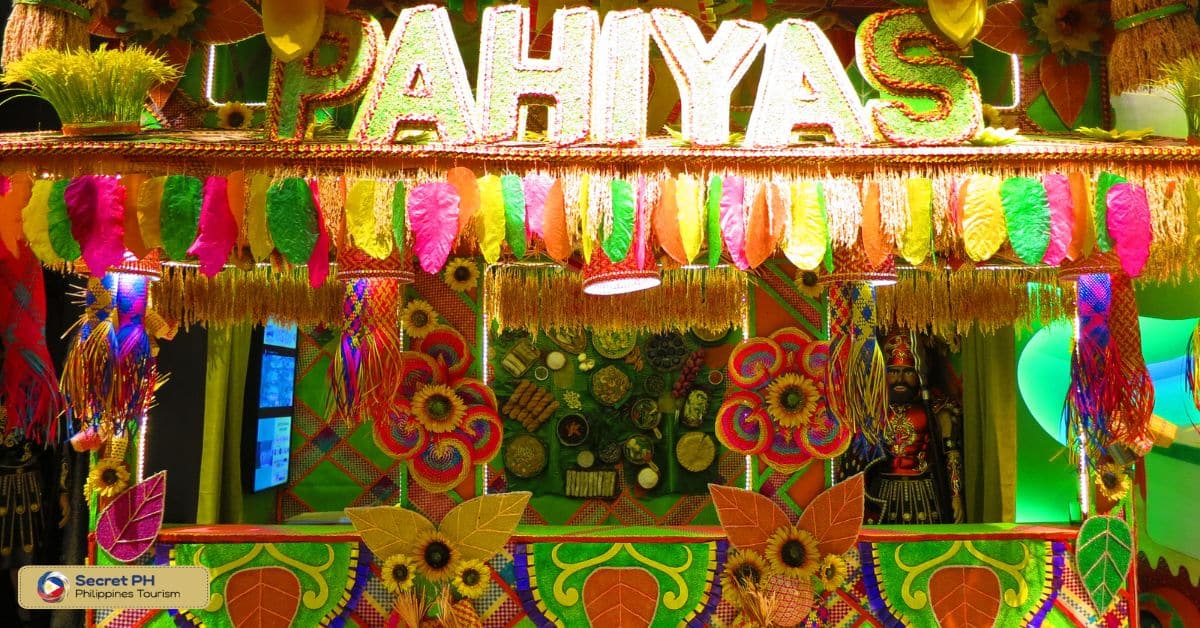 Giant Lantern Festival (Pampanga)
The Giant Lantern Festival is an annual cultural event that takes place in the city of San Fernando, Pampanga. The Giant Lantern Festival takes place annually on the Saturday before Christmas – usually the second Saturday of December. The event starts in the early evening with Parol-making contests, where participants create their own giant lanterns which then compete for best-in-show honors later that night. The festival commemorates the traditional craftsmanship of creating giant lanterns or 'parol'. This craft has been passed down by generations and is a symbol of Filipino culture.
The Purpose of the Festival
The purpose of this festival is to bring people together to experience philippine culture and traditions through festivals. It is intended to be enjoyed by both locals and tourists alike who share a love for Philippine artistry and life. Additionally, it celebrates the hard work Filipino artisans put into creating these incredible works of art that are seen during this time each year.
What to Expect
During this festival, you will be able to witness thousands of intricately designed paper lanterns lit up across the city's sky. Participants come from all over the Philippines to display their masterpieces in hopes of being crowned champions at the end of the judging night! Along with lanterns, there will be live music played while spectators admire and interact with the beautiful lanterns on display. There will also be plenty of food vendors around offering delicious local cuisines and snacks. All in all, this festival promises an unforgettable experience that one should definitely not miss out on!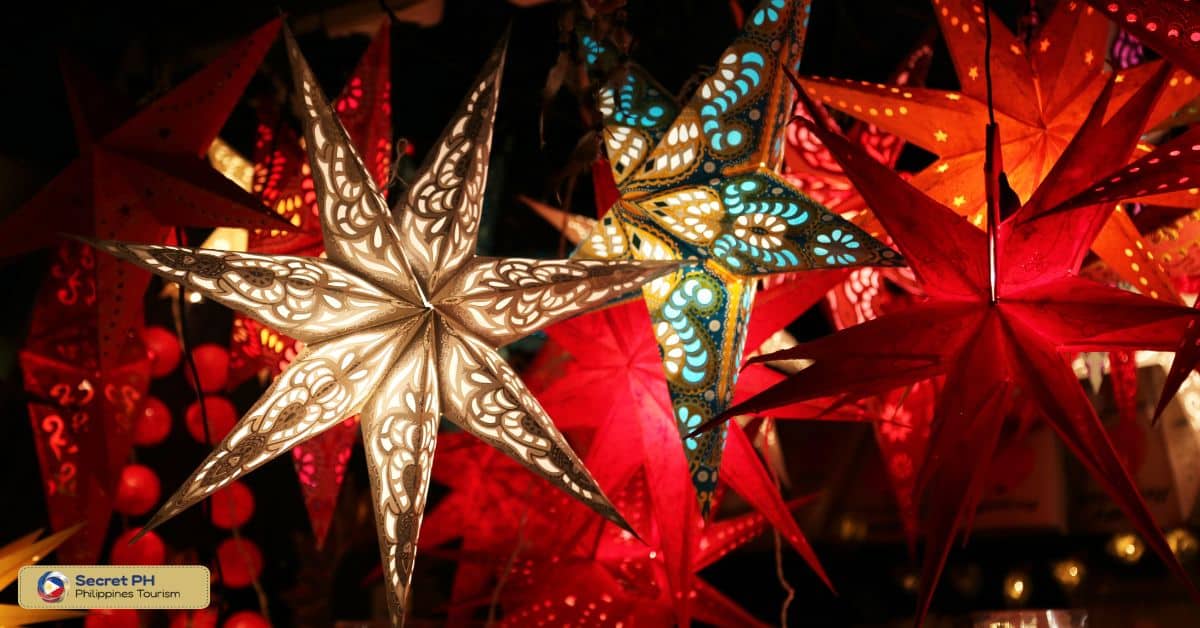 Experience the Local Festivals in Visayas
Visayas is a vibrant place to experience the diverse culture of the Philippines. From local food, music, and folklore to vibrant festivals, Visayas is an ideal destination to explore the traditional Filipino culture and discover its regional diversity. Visitors can enjoy a variety of events that showcase the best of Visayan culture throughout the year.
Sinulog Festival (Cebu City)
Sinulog Festival is an annual cultural and religious festival celebrated in Cebu, Philippines. It is one of the most popular Philippine festivals and is considered an important part of the cultural identity of the Filipino people. The festival is celebrated every third Sunday of January. It commemorates the acceptance of Roman Catholicism by the region's inhabitants on April 14, 1521, by Spanish expedition leader Miguel Lopez de Legazpi who proclaimed it a holy day.
Purpose of the Festival
The goal of this vibrant celebration is to honor Señor Santo Niño (Holy Child) and commemorate his miracles through a street parade and grand festivities. This street parade features dancers dressed in colorful costumes as they follow a statue or image of Señor Santo Niño through the streets while performing traditional rituals like prancing and stomping with accompanying music from drums, gongs, trumpets, and other musical instruments.
What to Expect 
Sinulog Festival offers something for everyone! Visitors can expect to find traditional music performances, religious processions, art displays, street performances, food stalls with local delicacies, souvenir stands, and fireworks shows at night. The whole city will be decorated with colorful banners and flags as well as illuminated floats that emphasize the beauty and excitement that comes during this popular celebration.
MassKara Festival (Bacolod)
The MassKara Festival is celebrated every year on the 3rd Sunday of October by the city of Bacolod and its people. Dating back to 1980, it has become a popular event and is one of the most anticipated festivals in the Philippine Islands.
Purpose of the Festival
The MassKara Festival was first established to help lift the spirits of the people of Bacolod when their city was going through economic hardship. During this time of celebration and joy, people wear colorful masks and costumes that represent happiness and good luck: hence, masskara or "many faces".
What To Expect 
At this festival, there are street dances, parades including decorative floats with amazing masks, live bands, musical performances, cultural shows, competitions, trade fairs as well as art exhibitions. There's also plenty to sample from food vendors selling local dishes like seafood and desserts – perfect for locals and tourists alike!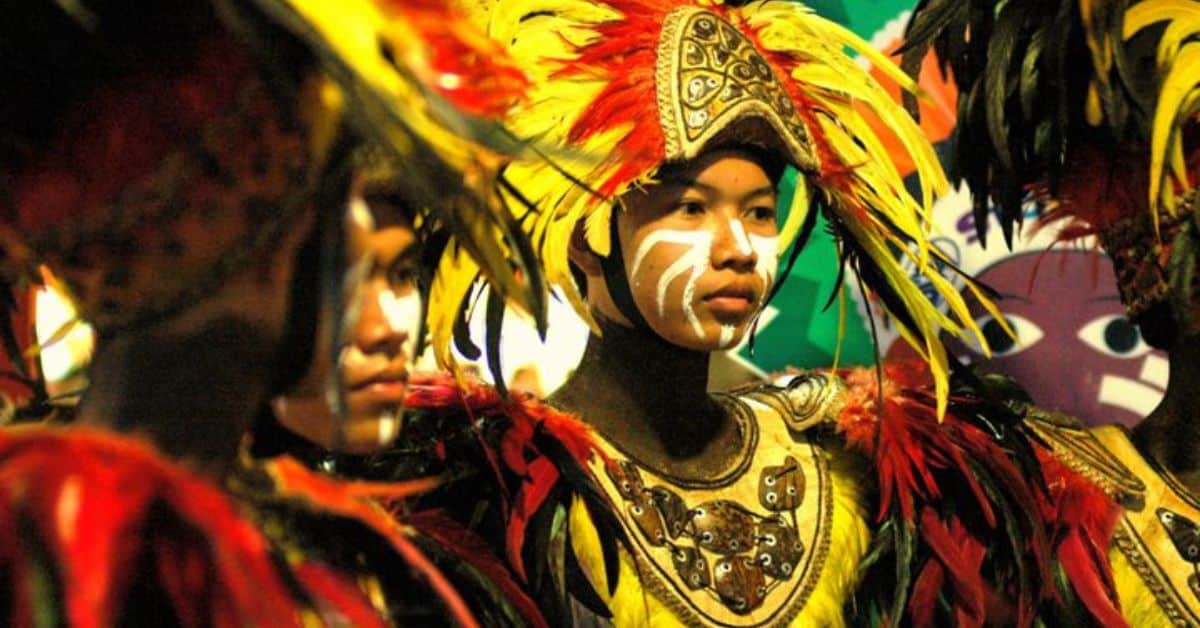 Ati-Atihan Festival (Aklan)
The Ati-Atihan Festival is held annually on the third Sunday of January in Kalibo, Aklan. This traditional Filipino cultural and religious event marks the end of the Christmas season and is a celebration of the Santo Niño (Holy Child Jesus). It has been celebrated for centuries and is believed to be an ancient native tradition that originated from Panay Island, Visayas.
The Purpose of the Festival
Ati-Atihan Festival is a colorful and vibrant cultural fiesta that aims to honor and pay homage to the Santo Niño. Participants dress up in vibrant costumes, sing traditional songs, and dance to lively music while parading through the streets carrying images or effigies of different saints. The festival also serves as a way to keep alive age-old traditions, art forms, customs, and beliefs which are still appreciated by many Filipinos today.
What To Expect 
During this 3 day event, expect nonstop festivities such as feasting on delicious food, listening to festive music, watching traditional dances, and joining lively parades such as Kasadyahan and Tribu Pacana. There will also be special Masses held in honor of the Santo Niño attended by devotees from all over the country. In addition to its spiritual significance, Ati-Atihan Festival is a great time for families and friends to come together in celebration!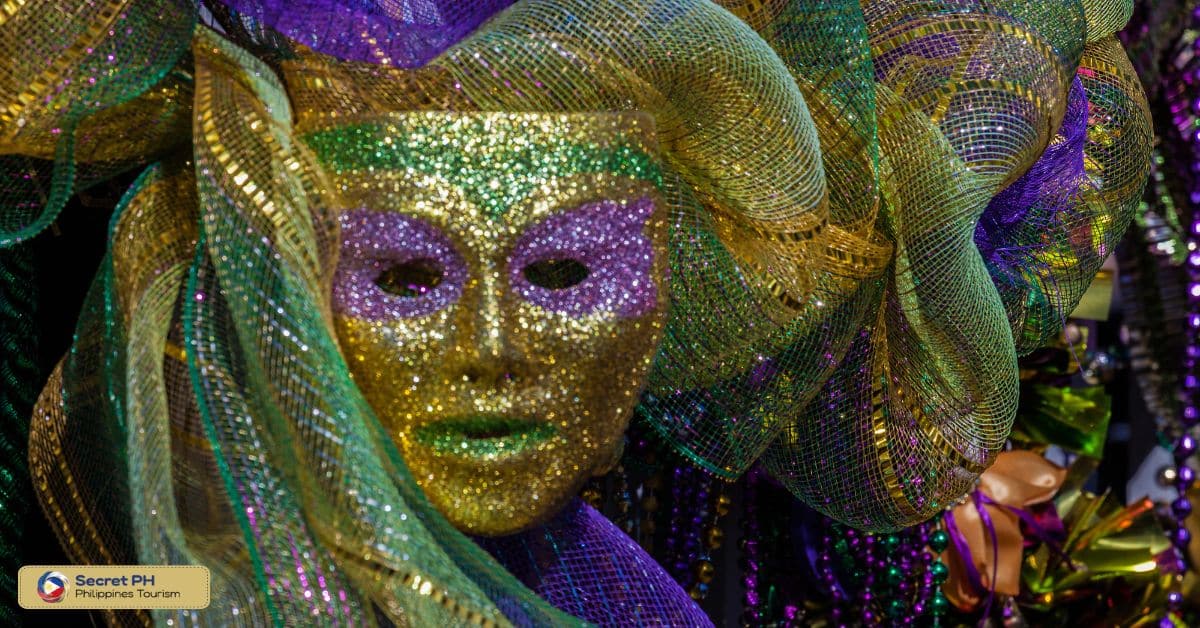 Dinagyang Festival (Iloilo City)
The Dinagyang Festival is an annual religious and cultural celebration held in Iloilo City, Philippines. The festival is celebrated every year on the fourth Sunday of January with grand festivities such as colorful street parades, drumbeats, and vibrant costumes.
The Purpose of the Festival
The festival is a tribute to the Santo Niño (Infant Jesus), who was believed to have been brought by Spanish explorers when they arrived on Panay Island. It also celebrates the beautiful culture of the islanders and its strong connection to faith and devotion.
What To Expect
During Dinagyang, expect to witness a spectacle like no other! Activities include street parades featuring natives wearing traditional costumes, lively dance performances accompanied by loud drums and trumpets, lively music from local bands, as well as various food stalls that offer traditional Ilonggo delicacies such as La Paz Batchoy and Pancit Molo. Be sure to join in on this amazing celebration if you ever get a chance!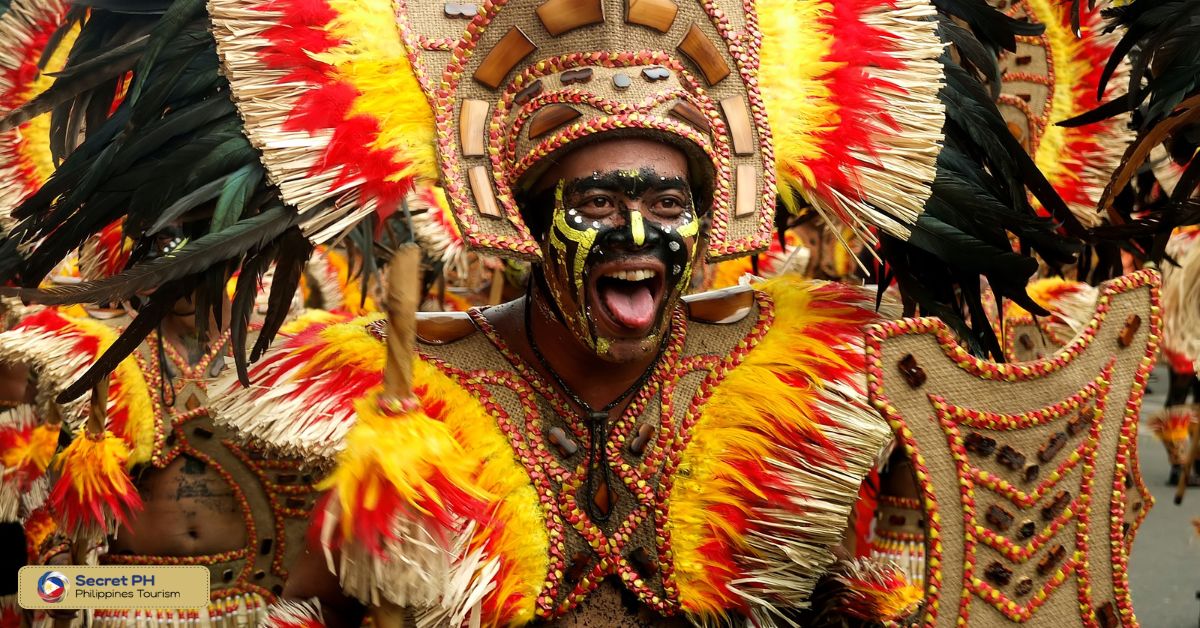 Manggahan Festival (Guimaras)
Manggahan Festival is one of the most popular festivals held in the small province of Guimaras, located in the Visayan region of the Philippines. The festival is celebrated annually during the second week of May, and it serves as a celebration of the abundant harvest season for fruit harvesters on the island.
The Purpose of the Festival
The main purpose behind organizing this annual event is to promote Guimaras' agricultural industry, as well as its tourist attractions. Through this festival, both local and foreign tourists become aware not only of the agriculturally rich environment but also explore what else Guimaras has to offer. Furthermore, it also helps draw attention toward the traditions, culture, and heritage preservation campaigns that are carried out by local communities throughout the year.
What To Expect 
The Manggahan Festival showcases a plethora of activities that include street dancing competitions and outdoor performances from local riders and revelers dressed in traditional costumes. Other activities that can be expected include parades featuring street dancers showcasing their colorful moves as people line up along with them to watch or join in on fun games such as patintero and palo-sebo.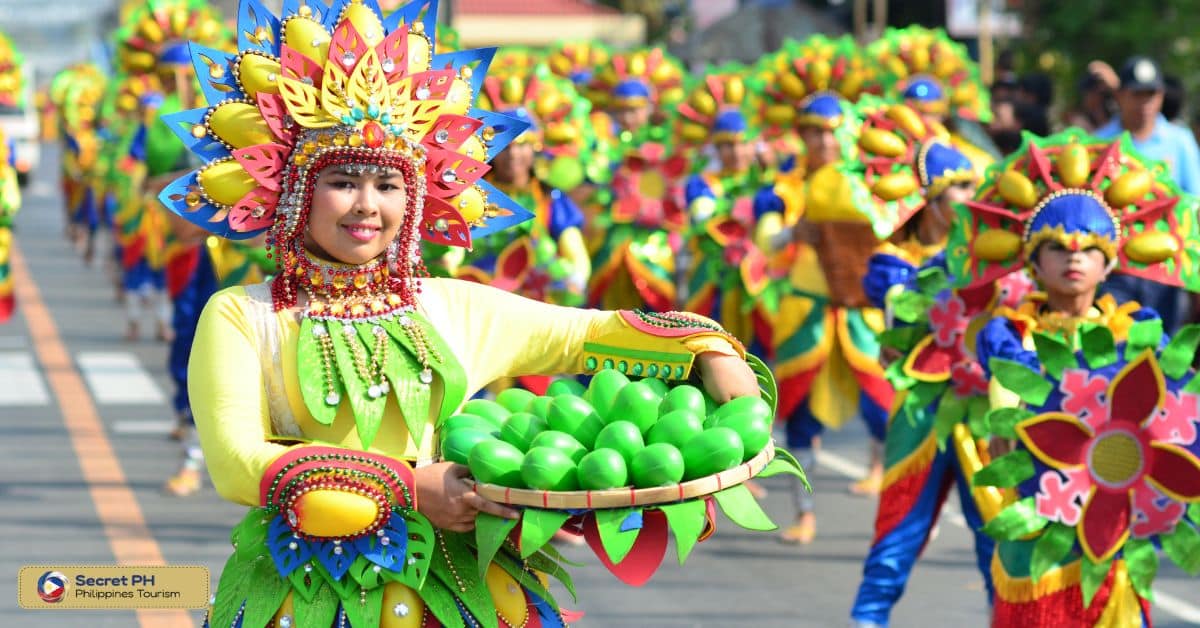 Experience the Local Festivals in Mindanao
Mindanao is a great destination for those looking to experience incredible local festivals. From the vibrant atmosphere of the Kadayawan Festival in Davao City to the colorful Parojinog Festival in Ozamiz City, Mindanao offers an array of unique festivities that are sure to captivate and entertain! Explore the beauty and culture of this island region like never before at any one of these amazing festivals.
Kadayawan Festival (Davao City)
The Kadayawan Festival is celebrated annually on the 3rd week of August. This festival is a celebration to give thanks for the abundant harvest and blessings from God. It has become part of the culture and tradition in Davao City that people look forward to celebrating during this period of time.
The Purpose of the Festival
The purpose of this festival is to show appreciation for what Davao City has achieved over the years by giving thanks for its bountiful resources and showing hospitality toward visitors. It also aims to promote Davao City's cultural heritage and help preserve it for generations to come.
What To Expect 
Kadayawan Festival is a colorful street parade with different iconic figures such as Anito, Pangalatok, Kaamulan, Sinulog, Palarong Pambansa, Yakan, and Moleen-on among many others showcasing their unique costumes and performance art pieces. There will be lively street parties throughout Davao City where people can enjoy delicious local delicacies and vivid nighttime performances from dancers and musicians.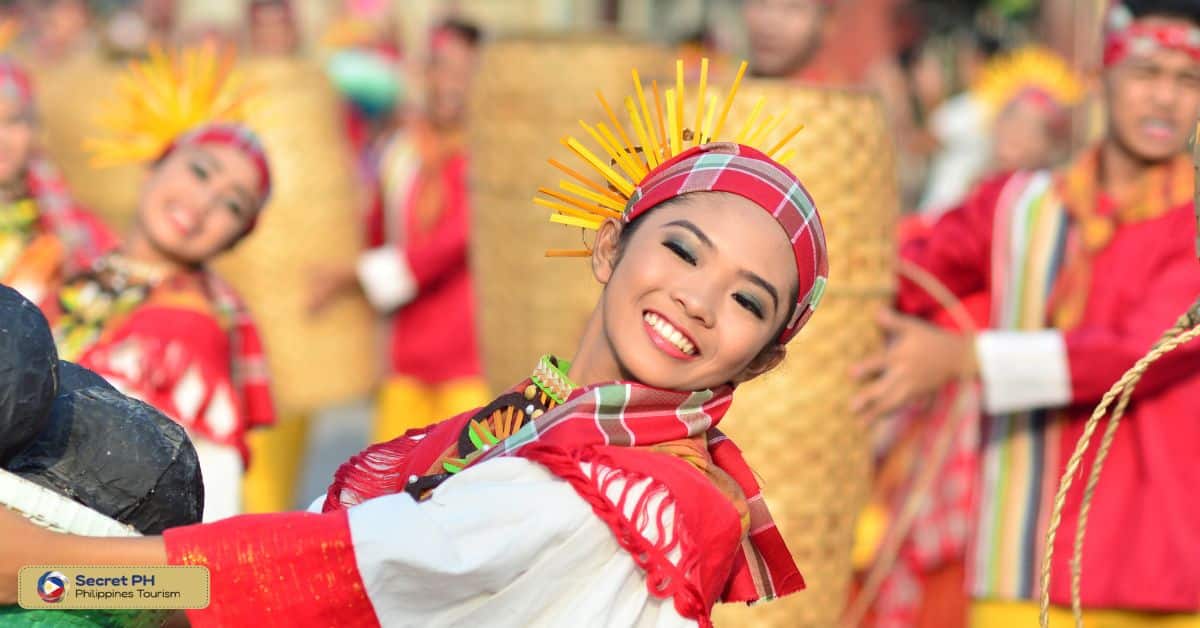 Tuna Festival (General Santos City)
The Tuna Festival in General Santos City is an annual celebration that takes place every first week of September. The festival celebrates the abundance of tuna fish, which is a highly valuable commodity for fishermen in the area and is sold to markets around the world. This festival also celebrates the long-standing fishing tradition and culture that exists in General Santos City.
Purpose of the Festival
The purpose of this festival is to bring awareness to the importance of tuna fish and its impact on local fisherman's livelihoods. The festival also serves as a reminder to always respect nature and to have responsible fishing practices. Celebrating the bounty of tuna helps ensure there will be enough left for generations to come.
What To Expect 
At this event, visitors can expect to find various activities such as traditional performances like dances and songs, food booths filled with scrumptious treats made with fresh local ingredients, craft vendors showcasing their handmade goods, exhibits highlighting local marine life and sustainable fishing practices, fun games for kids and adults alike, plus lots of opportunities to learn more about sustainable seafood sources.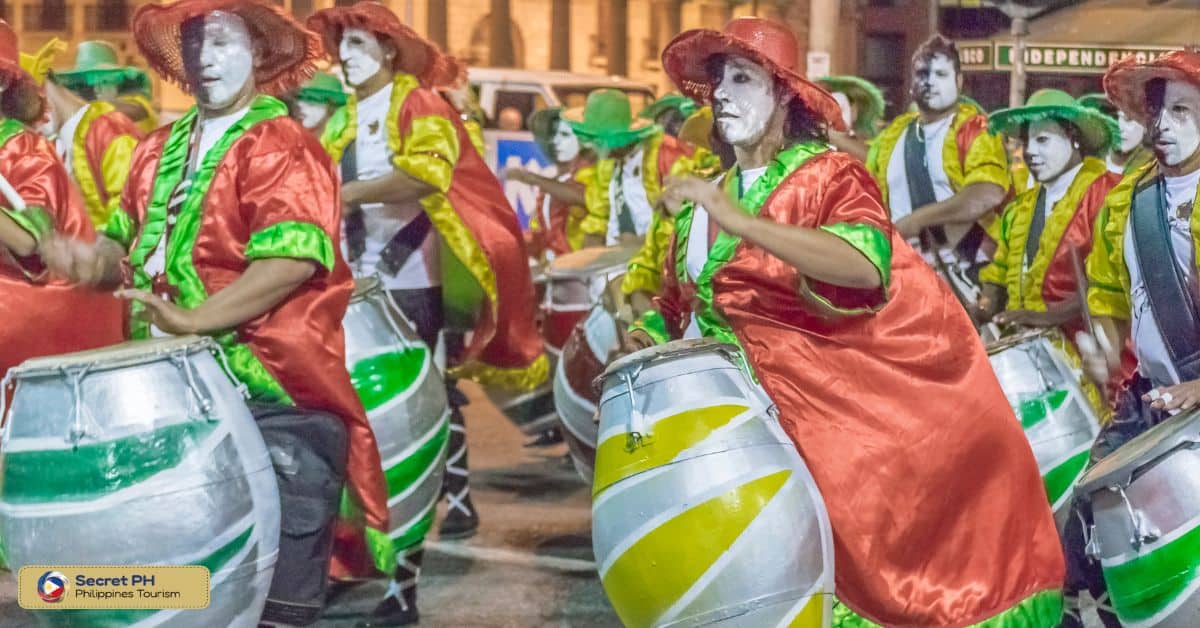 Lanzones Festival (Camiguin)
The Lanzones Festival is celebrated annually on the beautiful island of Camiguin, Philippines. The festival is held every third week of October to commemorate the bountiful harvest of the highly sought-after lanzones fruit. It is celebrated through a week-long festivity featuring street dancing, parades, and other fun activities such as cooking competitions and beauty pageants.
The Purpose of the Festival
The main purpose of the festival is to celebrate the rich history that surrounds Camiguin's lanzones production. This festival serves as a way for people to honor this ancient species, acknowledge its importance to the local economy, and give thanks for its seasonal bounty.
What To Expect 
When attending this vibrant event, visitors can expect lavish displays such as parades showcasing magnificent floats decked with colorful decorations made from freshly picked fruit bunches of sweet juicy lanzones dangling from ornaments woven together by local artisans. As part of their routine dances is done by various contingents wearing traditional costumes depicting their respective provinces. Apart from sightseeing these performances are accompanied by delightful beats from ethnic instruments seamlessly blended with modern sounds produced by DJs spinning late into the night.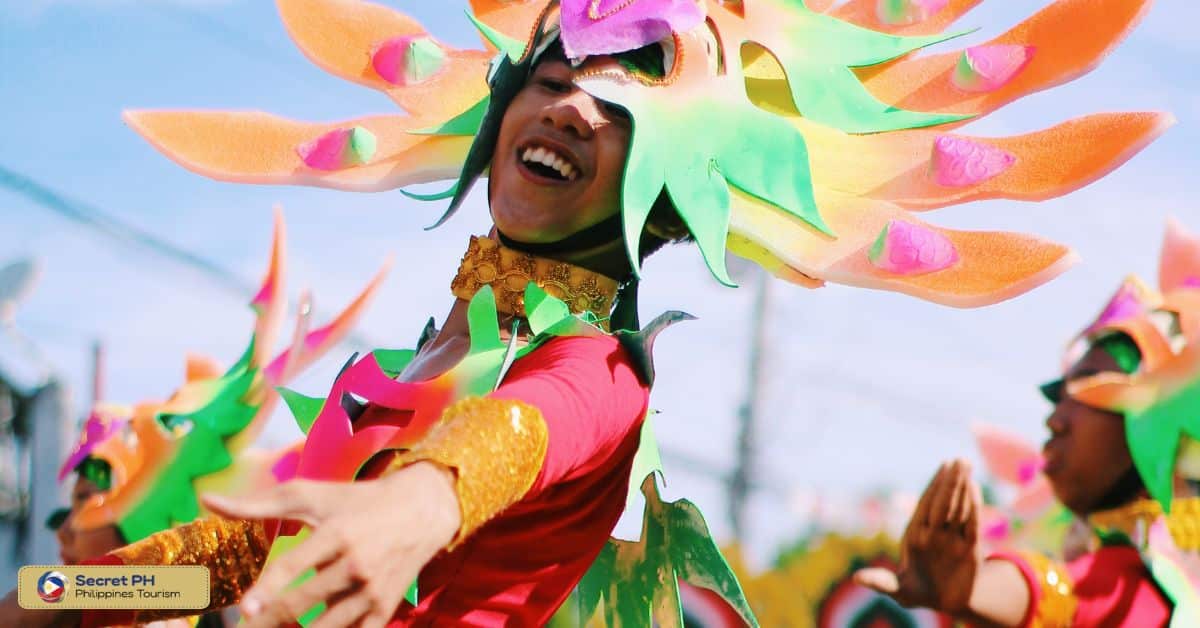 Diyandi Festival (Iligan City)
Diyandi Festival celebrated annually in Iligan City, typically takes the end of the week of September. This lively occasion was first held in 2014 to honor the city's 111th Foundation Day and has since become a popular event for Filipino locals and tourists alike. This colorful display is meant to bring attention to Filipino culture, traditions, and art of the city.
Purpose of the Festival
This colorful display is meant to bring attention to Filipino culture, traditions, and art of the city. The festival is an opportunity for Iligan City to showcase its local culture and heritage, as well as bring people together to celebrate the city's birthday. It also serves to honor the cultural diversity of the Philippines through art and music.
What to Expect
During Diyandi Festival, visitors can expect a traditional Iligan City parade that includes students from local schools, musical groups, participants depicting cultural heritage wearing costumes, and vibrant banners. Other activities include floats decorated with flowers, culinary dishes prepared by members of the community, and traditional dances and concerts showcasing local talent.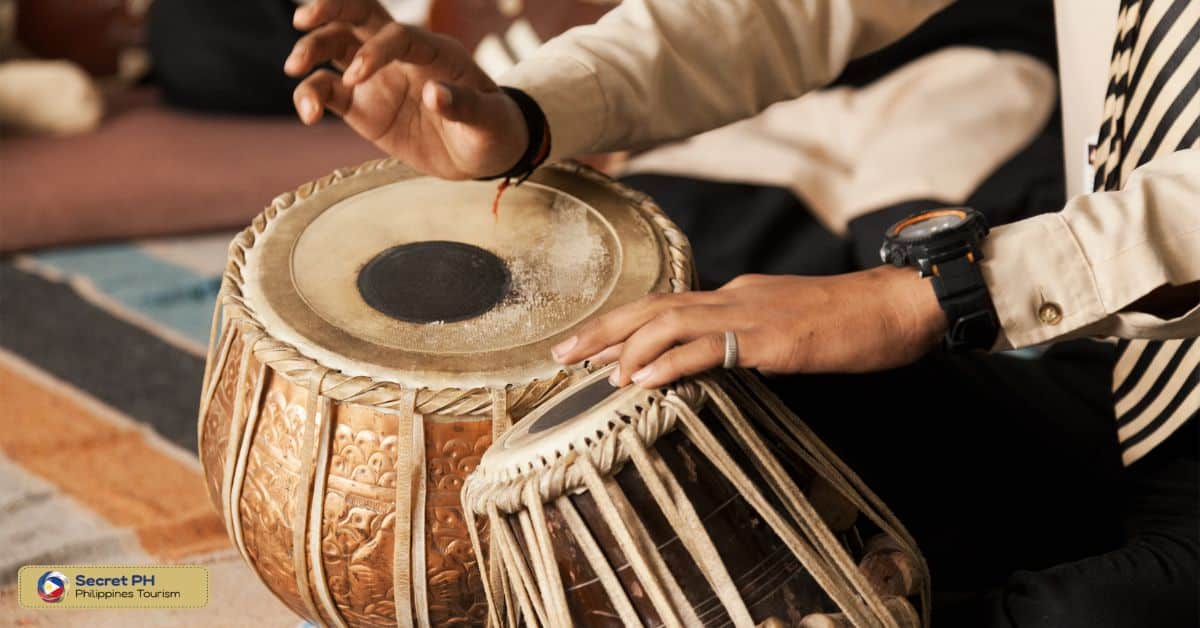 Shariff Kabunsuan Festival (Cotabato)
Shariff Kabunsuan Festival is an annual event celebrated in Cotabato, a province located in the Southern Philippines. The festival was first established in 2010 to celebrate the establishment of Shariff Kabunsuan Province. The Shariff Kabunsuan Festival is celebrated every year on December 19th. It was first established in 2008 to commemorate the historical founding of the Sultanate of Sulu and its significance to Filipino history.
The Purpose of the Festival
The purpose of the Shariff Kabunsuan Festival is to celebrate the cultural heritage and traditions that have been passed down through generations. This festival is geared toward promoting tourism within Cotabato, as well as showing appreciation for peace, unity, and understanding among different cultures and religions.
What to Expect
There are a variety of activities that take place during the Shariff Kabunsuan Festival such as traditional dances, music performances, fireworks displays, pageants, parades, cultural competitions, and more. There are also stalls selling food, drinks, and souvenirs from different parts of Mindanao. Visitors can expect to experience a vibrant atmosphere full of life and fun.
In Conclusion
The Philippines is a vibrant and colorful country that celebrates its culture and traditions through annual festivals. From the joyous celebration of the Ati-Atihan Festival in Kalibo to the lively atmosphere of Diyandi Festival in Iligan City, there's something for everyone to enjoy.
So whether you're looking for spiritual significance, artistic entertainment, or simply a chance to meet new people and explore the local culture, these celebrations are sure to provide an unforgettable experience. The Philippines is truly a colorful paradise that serves as a reminder of the beauty in unity and diversity!