Benguet, known as the Salad Bowl of the Philippines, offers an array of delightful souvenirs. From vibrant handwoven textiles to intricately carved wooden crafts, these unique treasures capture the essence of the region. Don't miss the chance to bring home a piece of Benguet's rich cultural heritage.
In this blog, we'll take a closer look at Benguet's best souvenirs and why they're worth considering as gifts for your loved ones. Whether you're a frequent traveler or a first-time visitor, these souvenirs are sure to bring a touch of Benguet's beauty and culture into your home.
Grabbing a Piece of Benguet
Benguet, a province located in the Cordillera region of the Philippines, is a breathtaking destination for adventure seekers and nature lovers. Its hills and mountains offer lush pine forests, picturesque rice terraces. Also a stunning waterfalls that attract tourists from around the world. Among its many attractions, grabbing a piece of Benguet offers a unique experience. It combines outdoor adventure and cultural immersion.
From trekking to strawberry picking, visitors can enjoy the rich diversity of the region while also getting a glimpse into the lives of its indigenous communities. Whether you're a seasoned traveler or a first-timer, a visit to Benguet promises an unforgettable journey that will leave you with memories to last a lifetime.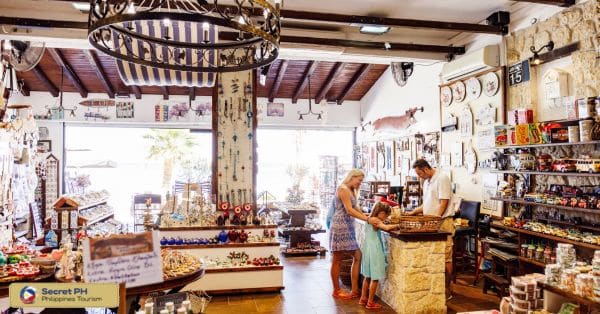 Delightful Edible Souvenirs
Benguet is a mountainous province in the north of the Philippines. It boasts an agricultural abundance that is truly delightful. Known as the "Salad Bowl of the Philippines," Benguet is home to a wide variety of fruits and vegetables. This includes strawberries, tomatoes, broccoli, and potatoes. But it's not just the quantity that makes Benguet's produce so special but also the quality. The province's cool climate and high altitude provide the perfect growing conditions for these crops.
These result in some of the freshest and tastiest produce you'll ever taste. If you're looking for a unique edible souvenir to take home from your travels, be sure to stock up on Benguet's delicious bounty. The province's thriving agriculture industry is not only a testament to its natural resources but also to the hardworking farmers who make it all possible.
Famous food products and delicacies
Benguet is renowned for its picturesque landscapes, cool climate, and abundance of agricultural wonders. The region's fertile soil and favorable weather conditions have given rise to a variety of delicious food products. Also, delicacies that have become iconic in Benguet's culinary heritage. From fresh produce to unique culinary creations, Benguet offers a feast for the senses. Here, we present a list of famous food products and delicacies of Benguet.
Strawberries – Benguet is synonymous with luscious strawberries. The province's cool climate provides an ideal environment for cultivating these juicy, ruby-red berries. Whether enjoyed fresh or incorporated into desserts, jams, and pastries, Benguet strawberries are a beloved delicacy.
La Trinidad Lettuce – La Trinidad, a municipality in Benguet, is widely known as the "Salad Bowl of the Philippines." The region's crisp, fresh lettuce leaves are highly sought after, providing the perfect base for refreshing salads and other culinary creations.
Cordillera Coffee – Benguet's high-altitude terrain is home to coffee plantations that produce exceptional beans. Cordillera coffee boasts a rich and robust flavor, making it a favorite among coffee enthusiasts. Whether enjoyed as a hot cup of Joe or in specialty coffee blends, Benguet's coffee is a must-try for caffeine connoisseurs.
Ube – Ube, a purple yam, is a staple ingredient in Benguet's culinary scene. This vibrant tuber is transformed into various delectable treats, including ube jam, ube halaya (a sweet dessert), and even ube-flavored ice cream. The unique taste and striking hue of Benguet's ube creations make them truly irresistible.
Baguio Longganisa – Longganisa, a Filipino-style sausage, is given a distinct twist in Benguet. Baguio longganisa, named after the province's capital city, is famous for its garlicky and slightly sweet flavor. This local delicacy is often served with garlic rice and eggs, making it a popular breakfast choice.
Must-Have Souvenirs from Benguet
Visiting Benguet offers a unique travel experience that you wouldn't want to miss out on. The "Salad Bowl of the Philippines" provides a fruitful journey through its natural wonders. It includes breathtaking mountains and rich culture. Aside from the picturesque scenes, travelers seek gifts and mementos to commemorate their trip. Benguet is famous for a wide array of souvenirs.
From intricately handcrafted woven baskets and textiles to flavorsome coffee beans and strawberries. Traditional hand-carved wooden spoons and silver bracelets that typically feature the Cordillera's symbol are also famous buys. Exploring these souvenirs will not only make for excellent gifts for your loved ones back home, but they may also remind you of your memorable trip.
Strawberry-themed products
Benguet offers an array of strawberry-themed souvenirs that no traveler should miss. You can purchase strawberry-inspired shirts, hats, and bags to show off your love for this sweet fruit. For those with a sweet tooth, there are also strawberry-flavored treats like jam, jelly, and chocolates. Get creative in the kitchen with Benguet's strawberry wine, vinegar, and syrup.
And if you want to bring home something that will last, buy some quaint strawberry-shaped ceramics and pottery. A trip to Benguet is not complete without bringing home these must-have souvenirs that celebrate the region's love for strawberries.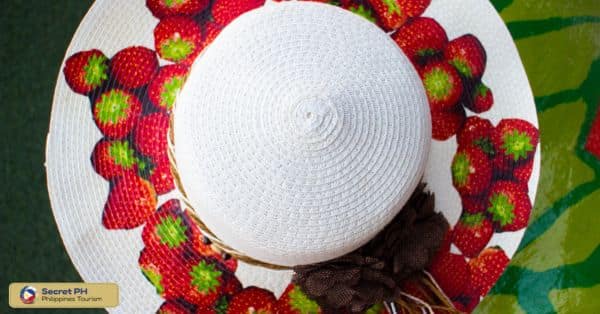 Woven items and textiles
Benguet, known as the Salad Bowl of the Philippines, is a place filled with culture and tradition. Woven items and textiles are some of the must-have souvenirs from this province that locals and tourists adore. The province prides itself on its handwoven textiles, made by the Indigenous people called the Kankanaey or the Ibalois. These intricate textiles come in various designs and colors that represent their story, customs, and beliefs.
From table runners to traditional blouses and even backpacks, these hand-woven textiles are not only souvenirs but also keepsakes that represent the community's pride and identity. Moreover, woven items like baskets, bamboo furniture, and bags are also must-haves when visiting Benguet. They promote not only the place but also the artistic and functional aspects of these handmade items.
Wooden crafts and carvings
Wooden crafts and carvings make for must-have souvenirs from Benguet. These art pieces are made by skilled craftsmen who take pride in their work, using traditional techniques passed down from generation to generation. You can find an array of wooden items, from figurines and statues to utensils and furniture.
Each piece is unique, showcasing the carver's creativity and talent. With intricate details and natural hues, these wooden crafts are not only decorative but also functional. You can use them to give your home a warm and rustic feel or to impress your guests.
Coffee and tea selections
Benguet is a province located in the northern part of Luzon, which is known for its rich coffee and tea culture. When visiting this corner of the country, make sure to bring home some of the best blends of coffee and tea as souvenirs. Benguet has the ideal environment for growing coffee beans, producing the famous Arabica and Robusta varieties.
Hikers and adventure seekers can explore the highlands and discover the indigenous communities that cultivate these crops and learn about their traditional methods. On the other hand, tea enthusiasts can taste different tea blends that are infused with native herbs and fruits.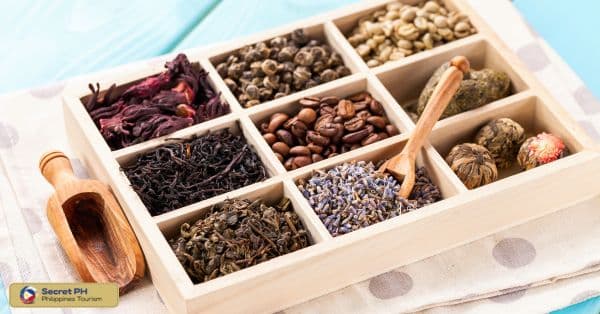 Popular markets and souvenir shops
When it comes to exploring a new city or country, browsing through the local markets and souvenir shops can be a highlight of the trip. These bustling hubs offer insight into the area's culture and traditions, showcasing handmade crafts, colorful textiles, and intricate jewelry. Not only do they make for excellent souvenirs or gifts to bring back home, but they also provide an opportunity to support local merchants and economies.
Whether it's an open-air market known for its delicious street food or a boutique shop filled with unique trinkets, the experience of browsing through these popular markets and souvenir shops is one not to be missed.
Baguio City Market
Baguio City Market is a popular destination for both locals and tourists. The market offers a wide range of merchandise, from fresh produce to handicrafts and souvenirs. One of the most notable aspects of the market is its vibrant atmosphere, with vendors calling out to potential buyers and mingling with each other. The souvenir shops are particularly noteworthy, as they offer unique and locally-made items that make for wonderful mementos of one's trip to Baguio City.
Address: Magsaysay Ave, Baguio, 2600 Benguet
Opening Hours: Monday – Sunday (4 AM – 7 AM)
Phone: +639233543888
Sky World Commercial Center
Sky World Commercial Center is a bustling hub of activity, featuring a variety of popular markets and souvenir shops. From handmade crafts to authentic local cuisine, visitors are guaranteed to find something unique and memorable. With its prime location and easy access to transportation, Sky World is the go-to destination for both tourists and locals alike.
Address: CH6W+XVG, F. Calderon St, Baguio, 2600 Benguet
Opening Hours: Monday – Sunday (8 AM – 8 PM)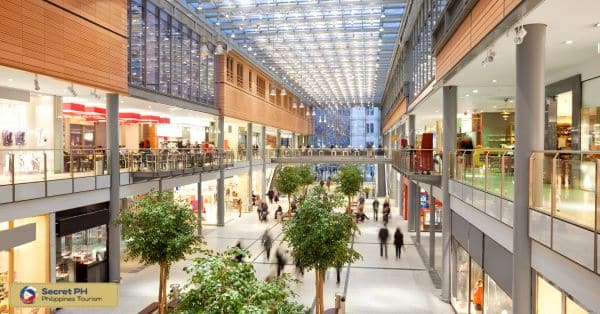 Abanao Square
Abanao Square is a bustling hub full of markets and souvenir shops that will leave you in awe of the rich culture that Baguio City has to offer. As you make your way through the busy streets and alleyways, you'll be surrounded by colorful textiles, handcrafted pottery, and unique memorabilia. This vibrant market is the perfect place to immerse yourself in the local culture and support the many talented artists and craftsmen of the region.
Address: Abanao St, Baguio, 2600 Benguet
Opening Hours: Monday – Sunday (9 AM – 8 PM)
Phone: (074) 446 3322
In Conclusion
Benguet can offer a wide variety of unique and well-crafted products that make perfect gifts and souvenirs to bring home from this province. The creative and innovative designs, coupled with the use of locally-sourced materials, make these souvenirs one-of-a-kind and truly special. Visitors can choose from an array of products such as hand-woven textiles, wooden crafts, and intricately-designed silver jewelry.
Not only are these gifts aesthetically pleasing, but they also provide a way to support local communities and promote sustainable tourism. If you're planning a trip to Benguet, make sure to stop by one of their stores to pick up a souvenir or two that will not only remind you of your trip but also support the livelihoods of the locals.