Benguet, known as the Land of the Mountain Province, is a captivating destination in the Philippines. With its breathtaking landscapes, including the famous Mount Pulag, vibrant festivals like the Panagbenga Flower Festival, and the rich cultural heritage of the Igorot people. Benguet offers a unique experience that combines nature, adventure, and tradition.
In this guide, we'll take you on a journey through Benguet's stunning natural wonders, fascinating history and culture, and delicious cuisine. Whether you're planning your next trip or simply curious about this enchanting province, read on to discover all that Benguet has to offer.
Benguet and Its Significance
Benguet, situated in the Cordillera region of the Philippines, is widely recognized for its picturesque landscapes and rich culture. The southernmost province of the Cordillera Administrative Region. Benguet is nestled in the highlands and boasts of vast, rolling hills and intricate terraces cut out of the mountains. Their traditional farming methods are still practiced to perfection. However, Benguet's significance goes beyond its captivating scenery and agricultural prowess. The province holds a special place in Philippine history.
It served as the birthplace of the revolutionary movement against the Spanish colonial government. To this day, Benguet's people continue to preserve their unique culture. They push the region to prominence as one of the country's significant cultural and tourism destinations. With all its wonders, Benguet is truly a gem of the Philippines.
Geographical Features
Benguet is a province known for its rich natural resources and breathtaking landscapes. Its capital city, La Trinidad, sits in a valley surrounded by towering mountains and rolling hills. It provides a stunning backdrop to its bustling urban center. Bordering Benguet are the provinces of Pangasinan to the west, La Union to the south. Mountain Province to the north, and Nueva Vizcaya to the east. Each of these provinces carries its own distinct character and attractions.
These makes them worthy destinations for travelers looking to explore the northern region of the Philippines. With its diverse geography and an array of natural treasures. Benguet is a destination that promises to take your breath away.
Mountainous terrain and elevation
Benguet province boasts of mesmerizing mountainous terrain and soaring elevations that invite travelers to explore. Nestled in the heart of the Cordillera mountain range, it offers a diverse range of geographical features. This includes valleys, peaks, ridges, and plateaus that make it a perfect destination for adventure enthusiasts. The province is known for its picturesque towns situated in the slopes of the mountains.
Tourists can witness the stunning sunrise, majestic sunset, and the blanket of clouds that occasionally envelop the surroundings. The elevation of the areas in Benguet ranges from 1,00 to 2,900 meters above sea level. It's an ideal place to escape the scorching heat of the city and enjoy the cool breeze and fresh atmosphere. With its rugged terrain, numerous rivers, and cascading waterfalls. Benguet is undoubtedly a scenic province that offers a glimpse of the country's natural beauty.
Famous peaks and mountain ranges
Benguet, located in the Cordillera Central mountain range in the Philippines, is a province renowned for its stunning peaks and mountain ranges. This region boasts a rich tapestry of natural beauty. Attracting adventure seekers, nature enthusiasts, and mountaineers from around the world. Let's explore some of the famous peaks and mountain ranges that make Benguet a true paradise for outdoor enthusiasts.
Mount Pulag
Standing proudly as the highest peak in Luzon, Mount Pulag reaches an impressive elevation of 2,926 meters above sea level. It is famous for its breathtaking sea of clouds, which blankets the summit during sunrise, creating a surreal and awe-inspiring experience for trekkers.
Address: HVXX+3C5, Kabayan, Benguet
Phone: +639498223922
Mount Ulap
Offering a picturesque traverse hike, Mount Ulap is a beloved destination for beginners and experienced hikers alike. Its verdant slopes, rolling hills, and refreshing pine forests provide a perfect backdrop for outdoor adventures, making it one of the most accessible and popular peaks in Benguet.
Address: Itogon, Benguet
For pictures and more information, click here.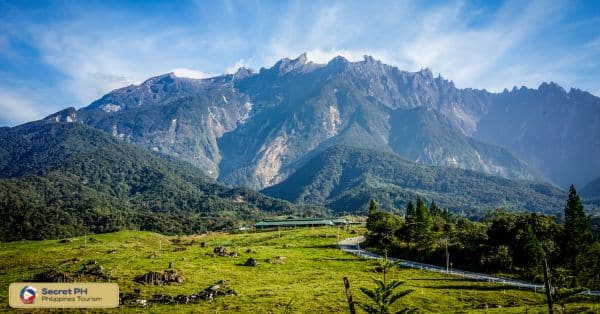 Mount Yangbew
Rising gracefully from the picturesque town of La Trinidad, Mount Yangbew offers a relatively easy climb suitable for beginners. At the summit, hikers are greeted with unobstructed views of the surrounding mountains and the breathtaking sight of the sprawling strawberry fields below.
Address: FJ34+HRV, Mt Jumbo Trail, La Trinidad, Benguet
Opening Hours: 24hrs
For pictures and more information, click here.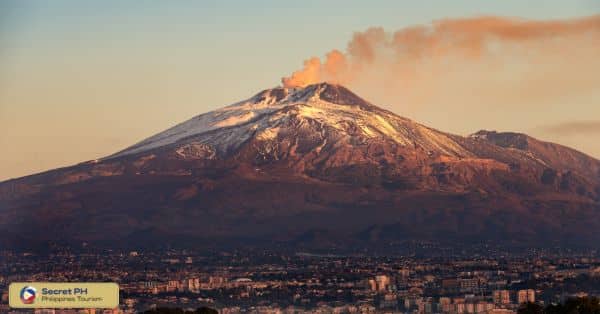 Mount Costa
While not a traditional peak, Mount Costa showcases an extraordinary landscape of themed gardens and whimsical art installations. This unique destination combines the beauty of nature with artistic creativity, providing visitors with an enchanting experience that goes beyond traditional mountain climbing.
Address: ME 33 Lamtang, Pico-Lamtang Road, Puguis, La Trinidad, 2601 Benguet
Opening Hours: Monday – Sunday (7 AM – 5 PM)
Phone: +639774097004
Cultural Heritage
Benguet has a rich and vibrant cultural heritage that has been passed down from generation to generation. A significant portion of the province's cultural heritage is steeped in its thriving indigenous communities. This includes the Kankanaey and Ibaloi people. Benguet's cultural heritage includes numerous traditional practices, such as music, dance, and rituals. It reflects the indigenous people's deep reverence for nature and the natural world.
The province boasts a remarkable history of mining and farming. They have also played a pivotal role in shaping the Benguet culture. Benguet's cultural heritage is celebrated in numerous festivals and events that highlight the province's rich and diverse cultural identity.
Indigenous tribes and their traditions
The Indigenous tribes of Benguet have a rich cultural heritage that is deeply rooted in tradition. Their practices and beliefs have been passed down from generation to generation, making their way of life unique and fascinating. These tribes have a close connection to the land and the natural environment, and this is reflected in their customs and traditions. For instance, the Bontoc people have a highly developed system of rice terracing that has been passed down for thousands of years, while the Kankana-ey have a ritual known as Cañao.
This involves feasting and dancing to honor their gods. The Ifugao people are also known for their intricate wood carvings, while the Ibaloy are known for their weaving and intricate beadwork. These traditions are not only a source of pride and joy for the Indigenous tribes, but they are also a vital part of their cultural identity and should be celebrated and respected.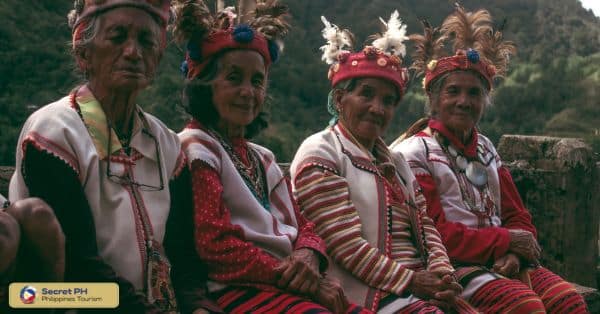 Festivals and celebrations
Benguet, located in the scenic Cordillera Central mountain range of the Philippines, is not only known for its breathtaking landscapes but also for its vibrant festivals and celebrations. This province, rich in cultural heritage, is home to several exciting events that showcase the traditions, music, dance, and cuisine of the Benguet people. From colorful parades to lively street performances, Benguet's festivals provide a captivating glimpse into the local culture. Let's explore some of the prominent festivals and celebrations that grace the province of Benguet.
Panagbenga Festival
Panagbenga, often referred to as the "Flower Festival," is Benguet's most famous celebration. Held annually in the city of Baguio, the festival showcases a grand display of flowers, vibrant floats, and street dancing. The city comes alive with a burst of colors as locals and tourists alike gather to witness the parade and immerse themselves in the beauty of nature.
Adivay Festival
Adivay Festival is a month-long celebration that takes place in the province of Benguet. This festival is a tribute to the province's rich cultural heritage and features a variety of activities, including street dancing, trade fairs, sports competitions, beauty pageants, and traditional arts and crafts exhibitions. Adivay Festival aims to promote unity, pride, and the preservation of Benguet's indigenous traditions.
Strawberry Festival
Benguet is renowned for its succulent strawberries, and what better way to celebrate this fruit than with a dedicated festival? The Strawberry Festival, held in the municipality of La Trinidad, brings together locals and visitors to indulge in various strawberry-related activities. From strawberry picking to cooking contests and strawberry-inspired delicacies, this festival is a true treat for fruit enthusiasts.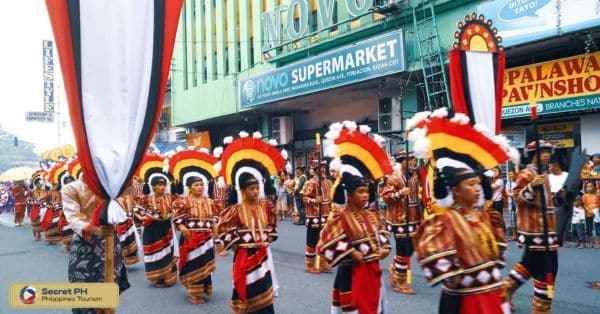 Kawayan Festival
In the town of Atok, the Kawayan Festival highlights the significance of bamboo in Benguet's culture and economy. The festival showcases the versatility of bamboo through exhibitions, workshops, and competitions. Visitors can witness impressive bamboo crafts, musical instruments, and even taste traditional bamboo-inspired dishes.
Imbayah Festival
The Imbayah Festival, held in the municipality of Banaue, celebrates the rice terraces—a UNESCO World Heritage Site and one of the Philippines' iconic landmarks. This grand event brings together different indigenous groups to showcase their unique cultural practices, including traditional dances, music, and rituals. Imbayah Festival not only celebrates the beauty of the rice terraces but also aims to raise awareness about their preservation.
Traditional arts, crafts, and music
The cultural heritage of Benguet is deeply rooted in traditional arts, crafts, and music, making the province a unique destination for cultural enthusiasts. Known for its intricate weaving techniques and ancestral practices in woodworking, Benguet is home to skilled craftsmen that have passed on their knowledge from generation to generation.
The traditional music of the province, often played during celebrations and ceremonies, is equally captivating, with distinct instruments and rhythms that can transport audiences to another time. Through these artistic expressions, the people of Benguet honor their heritage and showcase the beauty of their culture, inviting visitors to immerse themselves in the rich traditions of the region.
Tourist Attractions
Benguet is a province in the Cordillera Administrative Region of the Philippines known for its stunning natural landscapes and rich cultural heritage. Whether you're a first-time visitor or a seasoned traveler, there's something for everybody in Benguet's diverse range of tourist attractions. From the towering mountains of the Cordillera range to the serene shores of Lake Tuba, there's no shortage of adventure and exploration here.
Immerse yourself in the local culture by sampling traditional dishes and visiting historical landmarks, or get your adrenaline pumping with activities like trekking, ziplining, and rock climbing. Whatever your plans may be, Benguet's tourist attractions are sure to leave you with unforgettable memories.
Famous tourist spots and landmarks
Benguet, a province nestled in the scenic Cordillera region of the Philippines, is renowned for its breathtaking landscapes, vibrant culture, and cool mountainous climate. Whether you're an adventure seeker, nature lover, or cultural enthusiast, Benguet has something extraordinary to offer. Explore this captivating province and discover its famous tourist spots and landmarks that will leave you in awe.
Mount Pulag
Embark on an exhilarating journey to the highest peak in Luzon and experience the beauty of the "Playground of the Gods." Mount Pulag's majestic summit, standing at an elevation of 2,926 meters, offers panoramic views of the surrounding sea of clouds during sunrise and sunset.
Address: HVXX+3C5, Kabayan, Benguet
Strawberry Farms in La Trinidad
Indulge in the delightful experience of picking fresh strawberries at the strawberry farms in La Trinidad. Immerse yourself in the vibrant red hues of these succulent fruits and savor their sweet, juicy flavors.
Address: FH5P+2F3, La Trinidad, Benguet
Opening Hours: Monday – Sunday (7 AM – 7 PM)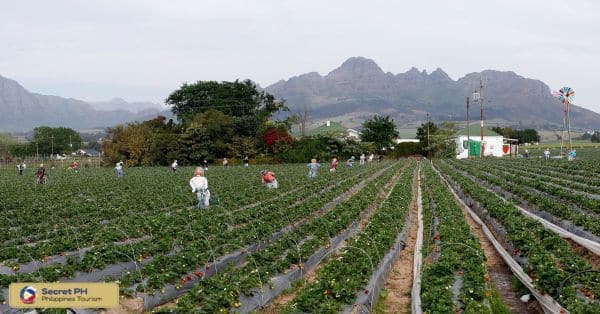 Burnham Park
Located in Baguio City, the summer capital of the Philippines, Burnham Park is a charming urban oasis that captivates visitors with its picturesque lake, colorful flower gardens, and leisure activities like boating and biking.
Address: Jose Abad Santos Dr, Baguio, 2600 Benguet
Opening Hours: 24hrs
Phone: (074) 442 7014
Mines View Park
Enjoy a breathtaking vista of the Benguet mountains cape and the neighboring mining town from the observation deck of Mines View Park. Capture stunning photographs and immerse yourself in the rich culture and heritage of the Cordillera region.
Address: Mines View Observation Deck, Mines View, Baguio, Benguet
Opening Hours: Monday – Sunday (5 AM – 8 PM)
For pictures and more information, click here.
Tam-awan Village
Step into the realm of indigenous Cordilleran culture at Tam-awan Village. This reconstructed traditional Cordillera village showcases the unique architecture, art, and customs of the region's various ethnic groups, allowing visitors to immerse themselves in their rich cultural heritage.
Address: 366-C Long Long Benguet Rd, Baguio, 2600 Benguet
Opening Hours: Monday – Sunday (9 AM – 5 PM)
Phone: (074) 446 2949
BenCab Museum
Delve into the world of contemporary and indigenous Philippine art at the BenCab Museum. This art haven features a vast collection of paintings, sculptures, and installations by renowned Filipino artist Benedicto Cabrera, allowing visitors to appreciate the diverse artistic expressions of the country.
Address: Km. 6 Asin Rd, Tuba, 2603 Benguet
Opening Hours: Tuesday – Sunday (9 AM – 6 PM)
Phone: (074) 442 7165
Natural wonders: waterfalls, caves, and lakes
Benguet is a province in the Cordillera Administrative Region of the Philippines that is famous for its natural wonders. The province boasts numerous waterfalls, caves, and lakes that never fail to impress visitors. Among the natural wonders, Benguet has to offer to include Tappiya Falls, one of the most beautiful and accessible waterfalls in the area that requires a short hike to reach the area.
Sumaging Cave, on the other hand, is a cave system that is filled with staggering rock formations and is perfect for those who enjoy spelunking. Meanwhile, the clear turquoise waters of Lubo Lake provide a peaceful and serene atmosphere that is perfect for a relaxing getaway or fishing trip. Benguet's natural wonders attract a lot of tourists, but the wonders remain unspoiled, making the province a must-visit destination for nature lovers.
Tappiya Falls
Address: W4QP+QMM, Banaue, Ifugao
Opening Hours: 24hrs
Phone: +639277169750
Sumaging Cave
Address: 3W83+75M, South Rd, Sagada, 2619 Mountain Province
Opening Hours: Monday – Sunday (6 AM – 5 PM)
Phone: +639993915660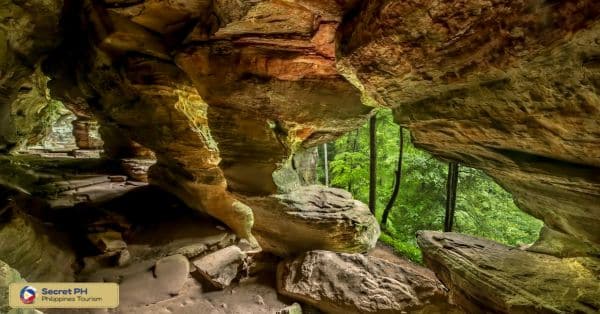 Delicious Delights: Benguet Cuisine
Benguet, a province in the Cordillera Administrative Region of the Philippines, is a true gem for food enthusiasts. With an abundance of fresh local produce, Benguet's culinary scene is something to marvel at. From savory dishes to sweet treats, Benguet's culinary delights showcase the region's cultural diversity and rich history. They also offer a taste of the mountain province's unique flavors and cooking techniques.
With countless options to choose from, any foodie would be thrilled to explore Benguet's cuisine. Join us as we delve into the world of Benguet's culinary offerings and find out what makes them so special.
Traditional dishes and specialties
Benguet, a picturesque province nestled in the mountainous region of the Philippines. It boasts a rich culinary heritage that reflects the bountiful harvests of its fertile land. Known for its cool climate and stunning landscapes. Benguet has also become a haven for food enthusiasts seeking a taste of traditional dishes and specialties.
Pinikpikan
Pinikpikan is a flavorful chicken dish that showcases the unique cooking technique of Benguet. In this dish, a native chicken is carefully beaten with a stick to tenderize the meat. It is then simmered with traditional spices, including ginger, onions, and salt. The result is a hearty and aromatic chicken soup that is both comforting and satisfying.
Pancit Habhab
Pancit Habhab is a beloved noodle dish that originated from the vibrant city of Baguio in Benguet. Thin rice noodles are stir-fried with a medley of colorful vegetables, such as carrots, cabbage, and beansprouts. The dish is garnished with sliced pork and served on a banana leaf. Eating Pancit Habhab is an experience in itself, as it is traditionally consumed without utensils—using only your hands to enjoy the flavorful noodles.
Pinuneg
Pinuneg is a traditional blood sausage that showcases the resourcefulness of Benguet's cuisine. It is made by combining coarsely ground pork meat, pork blood, and a mixture of spices, which may include garlic, onions, and chili. The mixture is then stuffed into a natural casing and cooked until firm. Pinuneg is often grilled or pan-fried, resulting in a deliciously smoky and savory sausage.
Etob
Etob is a delectable dish that highlights the culinary expertise of Benguet's indigenous communities. It features smoked pork, which is marinated in a flavorful blend of spices and cooked over an open fire. The slow smoking process infuses the meat with a distinct smoky aroma and tenderizes it to perfection. Etob is often enjoyed as a main course and pairs well with rice or native root crops.
Inabraw
Inabraw is a traditional vegetable stew that showcases the abundance of fresh produce in Benguet. Various local vegetables, such as okra, bitter melon, squash, and string beans, are cooked in a flavorful broth made from shrimp paste, fish sauce, and water. The stew is simmered until the vegetables are tender yet still vibrant in color. Inabraw is a delightful and nutritious dish that perfectly captures the essence of Benguet's farm-to-table cuisine.
Popular food markets and restaurants
Benguet, located in the scenic mountains of the Philippines, is renowned for its vibrant culinary scene. This province is home to numerous food markets and restaurants that showcase the region's rich agricultural heritage and offer a delightful array of flavors. Here are five popular food markets and restaurants in Benguet that are sure to satisfy any food enthusiast.
Baguio City Public Market
The Baguio City Public Market is a bustling hub of gastronomic delights. Here, local farmers and vendors proudly display an impressive variety of fresh produce, including vibrant strawberries, crisp lettuce, and fragrant herbs. Visitors can also indulge in traditional Filipino dishes, such as pinikpikan (native chicken soup) and Baguio longganisa (local sausage). Don't forget to try the famous Baguio strawberries and purchase some pasalubong (souvenir) goodies to bring home.
Address: Magsaysay Ave, Baguio, 2600 Benguet
Opening Hours: Monday – Sunday (4 AM – 7 PM)
Phone: +639233543888
Cafe by the Ruins
Nestled in the heart of Baguio City, Cafe by the Ruins is a beloved culinary destination known for its rustic charm and delectable fare. This restaurant offers a fusion of traditional Cordilleran and international cuisines, showcasing innovative dishes made from locally sourced ingredients. Savor their signature dishes like Pinikpikan rice, Baguio Bagnet, and the mouthwatering Strawberry Shortcake.
Address: 25 Shuntug Rd, Baguio, Benguet
Opening Hours: Monday – Sunday (7 AM – 9 PM)
Phone: (074) 442 4010
Sizzling Plate
Sizzling Plate in Baguio City is a haven for meat lovers. This restaurant specializes in sizzling dishes, where mouthwatering meats and vegetables are cooked and served on a hot plate, creating a symphony of sizzling flavors. Whether you're craving sizzling sisig (sautéed pork), sizzling beef steak, or sizzling seafood, this establishment guarantees a satisfying and sizzling culinary experience.
Address: 86 Session Rd, Baguio, Benguet
Opening Hours: Monday – Sunday (10 AM – 8 PM)
Phone: (074) 442 4219
Arca's Yard
Perched on the hills of Tuding in Itogon, Arca's Yard is a charming café and restaurant offering breathtaking views of the surrounding mountains. Known for its cozy ambiance and delectable menu, Arca's Yard is the perfect spot to relax and enjoy a cup of freshly brewed coffee or indulge in their signature dishes like Pancit Itogon, homemade pies, and hot chocolate made from locally sourced cacao beans.
Address: 777 Tiptop, Ambuklao Rd, Baguio, 2600 Benguet
Opening Hours: Thursday – Tuesday (9 AM – 7 PM)
Phone: +639293251868
Practical Travel Tips
Benguet, known for its cool mountain climate and breathtaking views, is a must-visit destination for any traveler seeking an escape from the hustles of city life. From its rich culture and history to its enduring traditions of coffee and farming, you are in for a treat. But, like any travel experience, it pays to have practical tips that can go a long way in ensuring a comfortable and safe journey. To make the most out of your adventure in Benguet, here are some practical travel tips that will help you navigate this stunning region like a pro.
How to get to Benguet
Benguet is a province located in the Cordillera Administrative Region, known for its breathtaking mountain ranges, cool weather, and lush greenery. If you're planning a trip to Benguet, there are several practical travel tips you can follow to ensure a hassle-free journey. The easiest way to get to the province is to take a bus from Manila or Baguio City, which will take approximately 5-7 hours depending on traffic conditions.
Alternatively, you can also opt to take a private car, which will give you the freedom to explore the different towns and attractions at your own pace. Once you arrive, make sure to dress appropriately in layers, as the weather in Benguet can get quite chilly. Don't forget to bring cash, as many establishments do not accept card payments.
Accommodation options and recommendations
Benguet, a picturesque province nestled in the highlands of the Philippines, offers a captivating blend of natural wonders and cultural treasures. Whether you're seeking a tranquil mountain retreat or an adventure-filled getaway, Benguet has something for everyone. Here are five accommodation options that come highly recommended, each catering to different preferences and budgets:
La Casa Vallejo
For those seeking a charming and historic stay, La Casa Vallejo is a top choice. This boutique hotel, located in the iconic Session Road, is housed in a beautifully restored heritage building. With its cozy rooms and a quaint courtyard, guests can immerse themselves in the old-world charm of Baguio City.
Address: 231, Baguio, Benguet
Phone: (074) 424 3397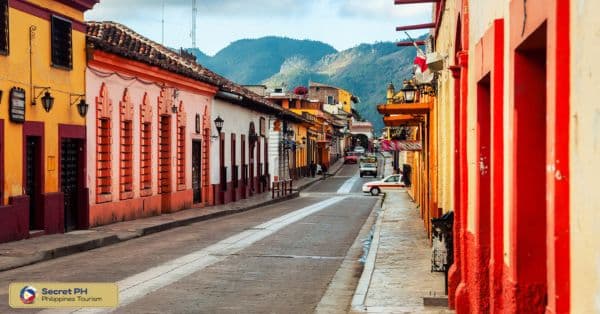 Azalea Residences Baguio
Perfect for families and larger groups, Azalea Residences Baguio offers spacious and fully furnished suites and apartments. Situated near Session Road, this accommodation provides a home-away-from-home experience, complete with a kitchenette and living area. The hotel also features a playroom for children and a spa for relaxation.
Address: 7, 2600 Leonard Wood Loop, Brgy, Baguio, 2600 Benguet
Phone: +639178611641
The Manor at Camp John Hay
Nestled within the breathtaking Camp John Hay, The Manor is a luxurious mountain resort known for its elegant ambiance and world-class service. Its well-appointed rooms exude comfort and style, while the surrounding pine trees create a tranquil atmosphere. Guests can indulge in fine dining at the hotel's restaurant or enjoy outdoor activities like horseback riding and hiking.
Address: Ordonio Dr, Camp John Hay, Baguio, 2600 Benguet
Phone: (074) 424 0931
Tam-Awan Village
For a unique and immersive experience, Tam-Awan Village offers traditional Ifugao-inspired huts set against a lush mountainside backdrop. This cultural village provides visitors with an opportunity to appreciate the local art and crafts, participate in workshops, and enjoy authentic Cordillera cuisine. It's an ideal choice for those seeking a closer connection with the region's rich heritage.
Address: 366-C Long Long Benguet Rd, Baguio, 2600 Benguet
Opening Hours: Monday – Sunday (9 AM – 5 PM)
Phone: (074) 446 2949
In Conclusion
Exploring the wonders of Benguet is truly an adventure that should not be missed. This province promises a lot of breathtaking destinations that showcase its unique history. Their culture and natural wonders will leave you in awe. Whether you're a nature lover, an adventurer, or simply someone who wants to unwind. Benguet has everything in store for you.
Be ready to experience its cool climate, witness the stunning views of its towering mountains. Delve into the traditions of its indigenous people. Truly, Benguet is an exceptional place that will make you appreciate the beauty of nature and the richness of culture. So, don't hesitate to plan your next trip to the Land of the Mountain Province!