Discover the culinary delights of Benguet with these 6 must-try dishes. Indulge in pinikpikan, a flavorful chicken soup made with indigenous spices. Savor the crispy goodness of chicharron and deep-fried pork rinds. Dive into pinuneg, a local blood sausage. Don't miss the earthy taste of pinikpikan na itik, smoked native duck. Experience the sweetness of strawberry taho.
From savory meat dishes to sweet snacks, Benguet has a lot to offer for any foodie out there. In this blog post, we'll be exploring six must-try dishes in Benguet that will leave you craving for more. So sit back, grab a fork, and let's dive into the delicious world of Benguet cuisine!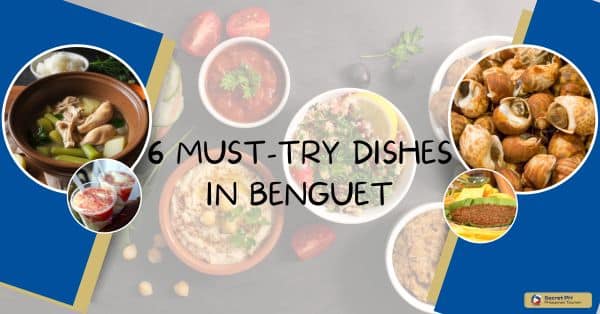 Benguet's Culinary Scene
Benguet offers an exceptional culinary experience. Renowned for its fresh fruits, vegetables, and coffee. Benguet's culinary scene is an accumulation of different cultures and traditions. With agricultural-based livelihoods, most dishes in Benguet are vegetable, meat, and seafood centered. Some local favorites include grilled pork belly, and pinikpikan chicken. Among the popular snacks are the 'kakanin,' sweet treat made of rice flour.
Benguet also produces some of the best Arabica coffee in the country. Visitors can enjoy these treats from different food stalls and restaurants sprawled throughout towns. The province's culinary scene is undeniably buzzing with flavors and is an exciting culinary destination that food enthusiasts should not miss.
Dish 1: Pinikpikan
A must-try dish in Benguet, Pinikpikan is a traditional delicacy that holds significant meaning for the Igorot people. This dish involves a unique process that has become a staple practice in the region. To make Pinikpikan, live chicken is beaten with sticks until its blood is diffused. After which it is cooked over an open fire.
The dish is believed to have originated from the Ifugao tribe, who saw the ritual of beating the chicken as a necessary step for the animal to release its negative energy and enable positive energies to flow. Despite its rough start, Pinikpikan has become a known delicacy in the Cordillera region and is highly sought after by curious foodies seeking a taste of authentic Igorot cuisine.
Where to try Pinikpikan in Benguet
Among the region's must-try dishes, Pinikpikan is a standout. This indigenous delicacy is unique in both its preparation and taste. To try this hearty meal, one must head to the Highlands, where it is traditionally made. With its succulent meat and distinct smoky flavor, Pinikpikan is a must-try dish for foodies and travelers alike who want to immerse themselves in the rich culinary heritage of Benguet.
Paryok Pinoy Restaurant
Paryok Pinoy Restaurant, located in Benguet, offers a must-try dish called Pinikpikan. This traditional dish from the Cordillera region involves a unique method of preparing chicken by ritualistically beating it with a stick to tenderize and flavor the meat. Paryok Pinoy's version of Pinikpikan promises to deliver an authentic and delicious experience of this cultural dish.
Address: CH7H+3M2, Naguilian Rd, Baguio, Benguet
Opening Hours: Monday – Sunday (10 AM – 9 PM)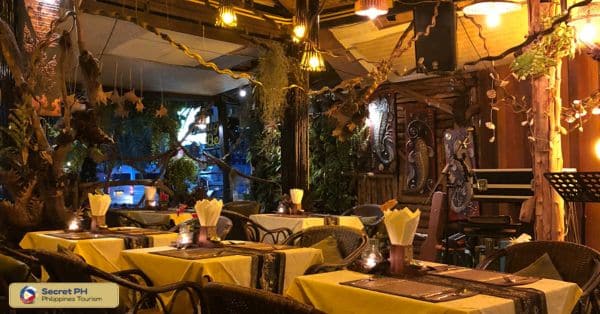 Kubong Sawali
This restaurant is known for serving traditional Pinikpikan, a dish that has been a part of the region's culture for centuries. The Pinikpikan is a unique dish that involves a chicken being beaten to death with a stick, resulting in tender and flavorful meat. Kubong Sawali's version of the dish is a must-try for those visiting the area, as it offers a truly authentic taste of Benguet's culinary heritage.
Address: 11 Military Cutoff Rd, Baguio, 2600 Benguet
Opening Hours: Monday – Sunday (9 AM – 10 PM)
Phone: (074) 304 1578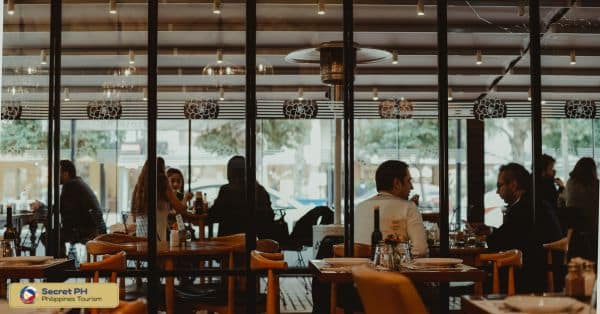 Ling Nam Baguio Cedar Peak
If you're traveling to Benguet and looking for a must-try dish, make sure to visit Ling Nam Baguio Cedar Peak to try their Pinikpikan. This traditional dish involves beating a live chicken with a stick to tenderize the meat before cooking it over an open flame. The result is a unique flavor and texture that you won't find anywhere else. Ling Nam has been serving Pinikpikan for over 50 years, and their skilled chefs know exactly how to prepare it to perfection.
Address: CH7W+PPQ, Upper Mabini Street, Corner, Gen. Luna Rd, Baguio, 2600 Benguet
Opening Hours: Monday – Sunday (7 AM – 9 PM)
Phone: (074) 661 2537
Dish 2: Pinuneg
When it comes to must-try dishes in Benguet, Pinuneg is a dish that should not be missed. This popular dish is made from pork blood, innards, and spices wrapped in a pig's intestine, making it similar to a sausage. It is then boiled until fully cooked and served with rice and vegetables. Pinuneg has a distinct flavor that is bold and savory, with hints of spices that tickle the taste buds. Locals and tourists alike rave about the unique taste and texture of this dish, making it a must-try for anyone visiting Benguet.
Places to taste Pinuneg in Benguet
Benguet, known as the Salad Bowl of the Philippines, offers not only fresh produce but also a variety of must-try dishes that can satisfy every foodie's cravings. If you're looking for something hearty and filling, try Pinuneg. It is made with pork, blood, and innards that are cooked together to create a savory and flavorful delicacy. Pinuneg may sound a bit daunting to some, but it's worth a try especially if you're open to exploring new flavors.
Vintage Kitchen & Drinks
If you're a fan of vintage aesthetic and delightful dishes, then Vintage Kitchen & Drinks is the perfect place for you in Benguet. Aside from its charming ambiance and cozy vibe, the establishment offers a plethora of delectable cuisine, including the famous Pinuneg dish that you must try. The restaurant provides a perfect blend of tradition and modernity in their menu that would surely satisfy your taste buds.
Address: FH8X+CV6, Baguio – La Trinidad – Bontoc Rd, La Trinidad, 2601 Benguet
Opening Hours: Monday – Sunday (9 AM – 9 PM)
Phone: +639772597612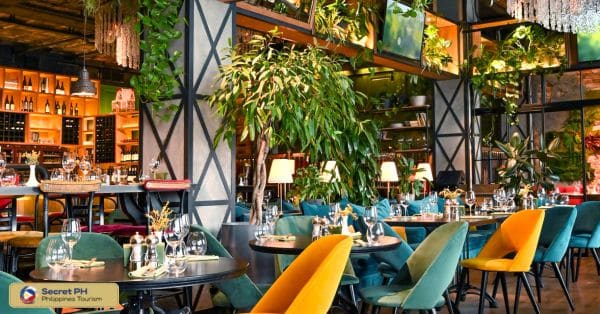 The Fat Belly Project
If you're a foodie searching for the ultimate gastronomic adventure, then look no further than The Fat Belly Project in Benguet for a taste of Pinuneg. This beloved dish is a savory, smoked pork sausage that is cooked over a wood fire. It's a regional delight that's hard to find anywhere else, which makes it an absolute must-try when in Benguet. The Fat Belly Project is the perfect place to enjoy this delicacy, as it specializes in premium meats and farm-to-table ingredients.
Address: Theresa, 1 St. Theresa Street, Corner St Anthony, Baguio, 2600 Benguet
Opening Hours: Monday – Sunday (7 AM – 7 PM)
Phone: +639063529243
IV. Dish 3: Kiniing and Etag
If you are looking for a taste of Benguet culture, Kiniing and Etag cannot be missed. These traditional dishes have been enjoyed by the locals for generations and are an essential part of Benguet cuisine. Kiniing is a type of smoked meat, usually made with pork and marinated in garlic, salt, and vinegar. Etag, on the other hand, is made from smoked pork that is air-dried for several months.
These dishes have their roots in the indigenous practices of preserving meat, which was necessary for survival in the past. Today, they symbolize the rich heritage of Benguet and its people. If you get the chance to try these dishes, you won't regret it.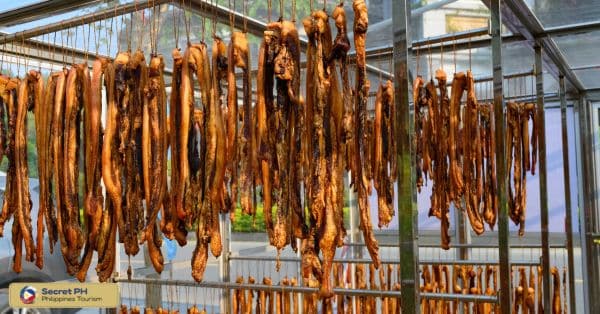 Notable eateries serving Kiniing and Etag in Benguet
Known for its rich culinary history, the province boasts many traditional dishes that continue to delight locals and tourists alike. Among these are the Kiniing and Etag, two specialties that embody the province's unique cuisine. Kiniing is a type of smoked meat, typically made from pork, while Etag is smoked meat usually made from pork or beef. Both dishes are steeped in tradition and are considered a must-try when in Benguet.
Edsyl Canteen and Refreshment
Edsyl Canteen and Refreshment is one of the notable eateries in Benguet that offer a must-try dish for food enthusiasts, the Kiniing and Etag. This canteen serves the best quality of meat that is hung and smoked for a period of time, making it tender and flavorful. Located in Baguio City, Edsyl Canteen and Refreshment satisfies cravings for authentic and delicious dishes from the Northern part of the Philippines.
Address: CH6R+V2P, Queen of Peace Rd, Baguio, Benguet
Opening Hours: 24hrs
Phone: (074) 427 7254
Igorot Kitchen
Benguet is a province in the Cordillera Administrative Region that boasts many notable eateries. Among these is Igorot Kitchen, a must-try establishment that serves authentic Kiniing and Etag dishes. Kiniing, also known as smoked meat, is a traditional recipe made by the Ibaloi tribe. Etag, on the other hand, is a salted and smoked pork dish that is a staple in the Kankanaey culture. At Igorot Kitchen, these dishes are prepared with utmost care and attention to detail, making them a hit among locals and tourists alike.
Address: 2nd rd, Quezon Hill Rd, Baguio, Benguet
Opening Hours: Monday – Sunday (9 AM – 12 PM)
Phone: +639069492300
Dish 4: Binungor
Binungor, a delectable cuisine hailing from the province of Benguet, showcases a rich assortment of local edible mollusks that are an absolute must-try for any food enthusiast. This culinary delight tantalizes taste buds with its vibrant flavors and unique textures, making it a true delicacy in the region. The dish features a medley of mollusks sourced directly from the pristine waters surrounding Benguet.
Fresh clams, mussels, oysters, and snails take center stage in this gastronomic masterpiece, providing a delightful blend of tastes and aromas. Prepared using traditional cooking methods, Binungor aims to bring out the natural flavors of these marine treasures.
Where to enjoy Binugor dishes in Benguet
Nestled in the Cordillera Region, Benguet is rich in culture and traditions that are reflected in its distinctive cuisine. One of the must-try dishes in Benguet is Binugor, a delicious mix of rice flour and coconut that is typically served during special occasions such as weddings and fiestas. If you're looking for the best places to enjoy this local delicacy, you won't be disappointed. From roadside eateries to high-end restaurants, Binugor is widely available in Benguet.
GOODTASTE RESTAURANT
Good Taste Restaurant is the perfect spot to indulge in some of Benguet's must-try dishes, including the famous Binugor. This dish is a flavorful combination of fermented rice, coconut milk, and grated coconut. Good Taste Restaurant takes this classic dish to a whole new level, serving it with succulent chunks of pork, greens, and other delectable ingredients. Their extensive menu offers a wide variety of dishes, all prepared with fresh and high-quality ingredients.
Address: Otek St, Baguio, Benguet
Opening Hours: Monday – Sunday (6 AM – 10:30 PM)
For pictures and more information, click here.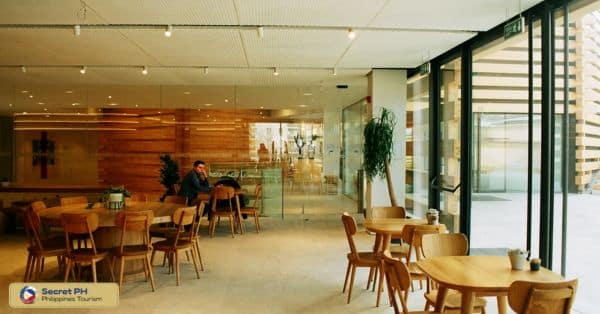 Rubia Restaurant – Upper General Luna
Rubia Restaurant in Upper General Luna is the place to be if you're looking to indulge in some mouth-watering Binugor dishes in Benguet. This restaurant is a must-visit for foodies who want to explore the traditional cuisine of the area. The chefs at Rubia Restaurant take pride in sourcing fresh, local ingredients to create dishes that are not only delicious but also authentic. From the iconic Pinikpikan to the flavorful Sampalok Glazed Pork Ribs, Rubia Restaurant offers an exquisite dining experience that will leave you wanting more.
Address: #80 Upper General Luna Road Brgy, Baguio, 2600 Benguet
Opening Hours: Monday – Sunday (9 AM – 10 PM)
Phone: +639275496481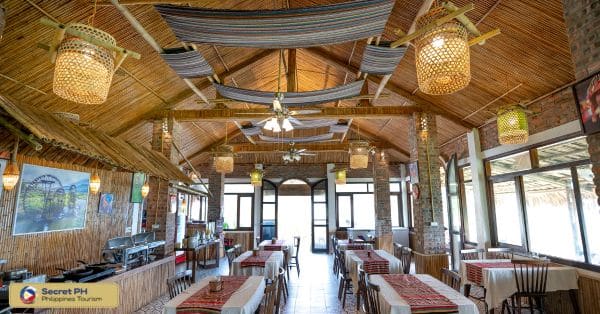 VI. Dish 5: Kiniwar
Kiniwar is a must-try sweet sticky rice dessert that is popular in Benguet, a picturesque province located in the Cordillera region of the Philippines. This indigenous delicacy is made from glutinous rice that is pounded and molded into small cakes or balls using a traditional wooden mortar and pestle. To achieve its unique texture and flavor, the rice cakes are slowly cooked in a mixture of coconut milk, sugar, and pandan leaves until they become soft and sticky.
Kiniwar is best enjoyed warm, as a dessert or a snack, especially on cold and rainy days. Its sweet aroma and chewy consistency will surely satisfy your sweet tooth and leave you craving for more.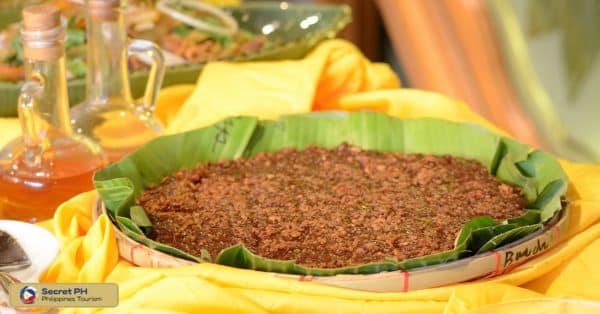 Kiniwar vendors in Benguet to try
If you're in Benguet, you have to try the Kiniwar sweet sticky rice dessert from the local vendors. This traditional dish is made with glutinous rice that is cooked until it becomes sticky and sweetened with coconut milk and muscovado sugar. What sets Kiniwar apart from other rice desserts is the unique addition of locally-sourced wild berries or nuts, such as strawberries or cashews, which add a delightful crunch to the otherwise chewy texture. You can find Kiniwar being sold in small sari-sari stores or from street vendors all around Benguet. It's the perfect dessert to satisfy your sweet cravings while experiencing a local delicacy.
Kubong Sawali
Kubong Sawali refers to a group of Kiniwar vendors in Benguet who sell mouth-watering dishes that are a must-try for anyone visiting the area. These vendors serve a variety of traditional dishes that include pinikpikan, a chicken dish from the Cordillera region, and vegetable dishes like pinuneg, which is made from pork and mixed with potatoes and beans. The ingredients used in these dishes are locally sourced, making them a wonderful introduction to the local culture and cuisine.
Address: 11 Military Cutoff Rd, Baguio, 2600 Benguet
Opening Hours: Monday – Sunday (9 AM – 10 PM)
Phone: (074) 304 1578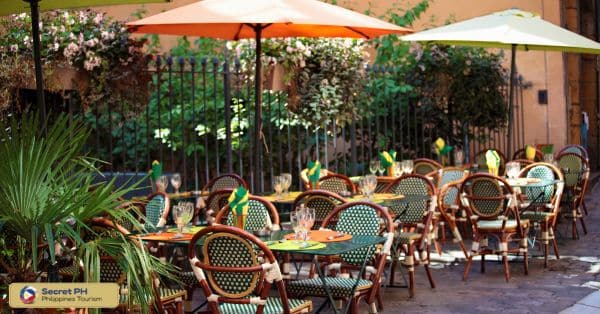 Gebra's Resto and Mini Grocery
Gebra's Resto and Mini Grocery is a must-visit vendor in Kiniwar, Benguet that offers an array of delicious and authentic dishes. From smoked wild boar meat and cured beef to freshly harvested vegetables and homemade jams, their menu is packed with unique regional flavors. The cozy atmosphere and friendly staff make the experience even better. Don't miss the opportunity to sample some of the best Benguet cuisine at Gebra's Resto and Mini Grocery.
Address: 9JJ8+3VF, Loakan Rd, 117 Purok Pidawan, Loakan Proper, Baguio, 2600 Benguet
Opening Hours: 24hrs
Phone: (074) 422 6563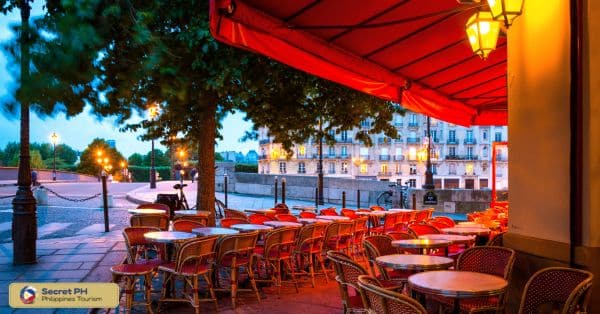 VII. Dish 6: Strawberry Taho
Benguet, located in northern Luzon, is known for its delicious cuisine and unique dishes. Among the must-try delicacies is the strawberry taho – a sweet treat that is both refreshing and satisfying. This specialty is made with silken tofu, arnibal, and fresh strawberries. The tofu is soft and smooth, and it's perfectly complemented by the syrupy arnibal, which gives the dish a pleasant sweetness.
The addition of fresh strawberries gives it a tart and fruity kick, making it a unique and delicious dessert that you can't find anywhere else. Whether you're visiting Benguet to try new food or simply looking for a new and exciting culinary experience, the strawberry taho is definitely worth a taste.
Restaurants or stalls offering Strawberry Taho
Discover the luscious taste of Strawberry Taho, a must-try dish in Benguet. This fruity twist to the traditional Filipino dessert made of silken tofu and syrup is sure to captivate your taste buds. Imagine a bowl of warm, silky and creamy taho, drizzled with sweet strawberry syrup and adorned with chunks of fresh strawberries. The contrasting textures and flavors of this beloved dish are unbeatable. It's no wonder that many restaurants and stalls in Benguet are now offering this delectable treat to locals and visitors alike.
Strawberry House
Strawberry House is a must-visit food destination in Benguet, offering a specialty dish known as Strawberry Taho. This delicious delicacy is a twist on the classic Filipino snack, Taho, and is enhanced with fresh strawberries to give it an extra sweet and tangy flavor. Strawberry House takes pride in sourcing their strawberries from local farmers, ensuring that visitors get to experience the taste of freshly picked fruits.
Address: CH7J+C73, Sofia de Vera St, Baguio, 2600 Benguet
Opening Hours: Monday – Sunday (10 AM – 7 PM)
Phone: (074) 442 2988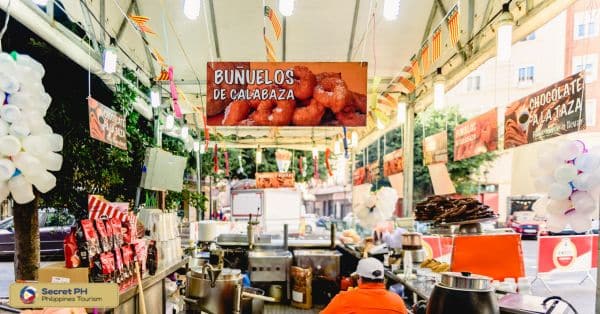 La Trinidad's Strawberry Farm
La Trinidad's Strawberry Farm is a must-visit destination for anyone traveling to Benguet. The farm is a picturesque location, offering acres of lush, green fields where strawberries are grown. Visitors can experience the thrill of picking their own strawberries fresh from the field. Additionally, the region is famous for its strawberry taho, a local dessert that is a must-try for anyone visiting La Trinidad. With restaurants and stalls offering the dish throughout the region, there's no excuse not to indulge in this delicious treat.
Address:  FH5P+2F3, La Trinidad, Benguet
Opening Hours: Monday – Sunday (7 AM – 7 PM)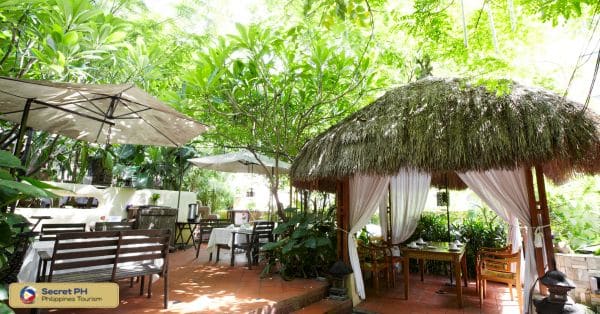 In Conclusion
Benguet's culinary scene offers a diverse selection of flavors that are definitely worth trying. From the rich and savory flavors of Pinikpikan, to the refreshing and tangy taste of Kinuday. Each dish brings with it a unique cultural significance that is deeply ingrained in the region's history and traditions. Sipping a hot cup of Cordillera coffee or eating a hearty plate of Pinikpikan. And  gaze out at the sweeping mountain scenery of Benguet is truly an unforgettable experience.
As you explore the province, don't miss out on these must-try dishes. These are sure to satisfy your taste buds and leave you wanting more. So, get your adventurous spirit and appetite ready, and embark on an exciting culinary journey through the heart of Benguet.