Apayao, a hidden gem in the Philippines, captivates with stunning landscapes, vibrant culture, thrilling adventures, and delicious cuisine. Immerse in indigenous traditions, explore cascading waterfalls and engage with warm locals. Escape the ordinary and embrace an unforgettable journey through Apayao's untouched beauty and rich heritage.
Whether you're looking for an unforgettable adventure or simply seeking a peaceful escape from the hustle and bustle of everyday life, this is the place for you. Discover why Apayao should be your next destination with this guide to the top ten reasons to visit Apayao!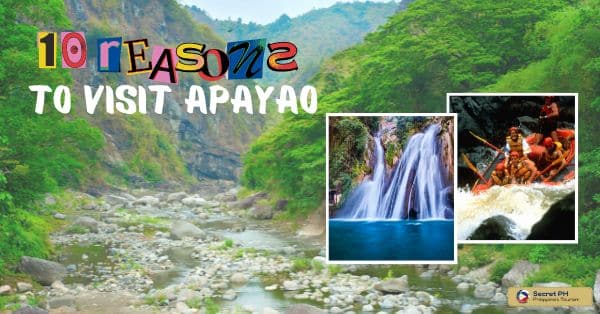 1. Stunning Natural Landscapes
Apayao, a province of the Philippines, boasts some of the most stunning natural landscapes in the country. From cascading waterfalls to scenic hikes, this destination has something for everyone.
One of the must-see places is the Peñarrubia River, surrounded by towering limestone cliffs, and home to the Marag Valley – where visitors can witness the rich culture of local tribes.
Another gem is the scenic beauty of the town of Flora, where one can enjoy a dip in the clear waters of the Anno River and marvel at the picturesque rock formations. With its abundance of natural wonders, Apayao is the perfect destination for outdoor enthusiasts and adventure seekers.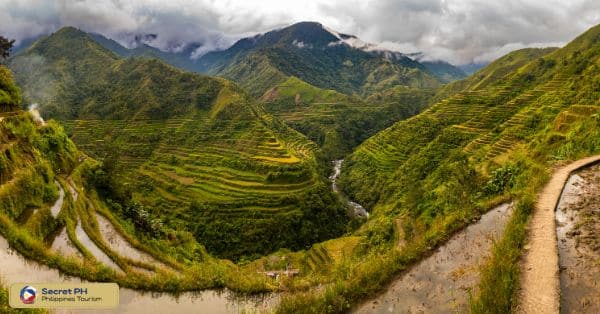 2. Rich Cultural Heritage
Apayao is an exceptional travel destination that every traveler should add to their itinerary when visiting the Philippines. The province boasts a rich cultural heritage that offers a glimpse into the unique history and traditions of the Cordilleran people.
Apayao's cultural heritage is evident through the numerous cultural festivals, such as the Say-am Festival and Apayao Adivay Festival, that celebrate the various cultures and traditions of the region.
Artifacts and handicrafts made by the locals, such as traditional loom-weaving and intricate beadwork, are also must-see attractions. Additionally, visitors can immerse themselves in the daily lives of the Itneg, Isneg, and Kalinga tribes by visiting their villages and experiencing their customs.
With such a rich cultural heritage and warm hospitality, Apayao promises to create an unforgettable vacation experience for every traveler.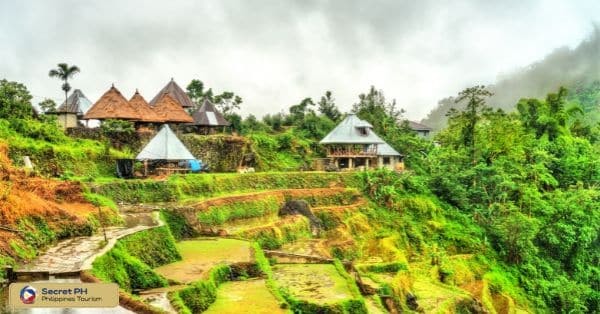 3. Breathtaking Waterfalls
Apayao, a province in the Philippines, is a captivating and awe-inspiring destination due to its stunning waterfalls. With over 25 waterfalls scattered across the province, Apayao is a real paradise for nature lovers and adventurers.
These waterfalls range from majestic and towering to delicate and serene, creating a diverse assortment of breathtaking landscapes. From the vast expanse of the Kaparkan Falls to the cascading waters of Nagudungan Hill, each waterfall possesses its unique beauty.
Visitors can indulge in various activities, such as swimming, hiking, and taking stunning photos. Apayao's natural wonderland will leave you feeling refreshed, relaxed, and exhilarated all at once. Come visit Apayao and discover these mesmerizing waterfalls that will take your breath away!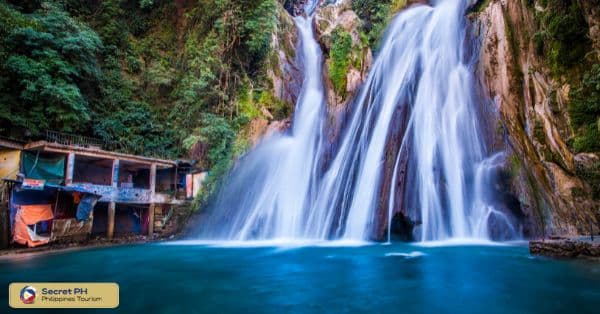 4. Thrilling Adventure Activities
Are you looking for a thrilling and adventurous vacation? Look no further than Apayao in the Philippines. This destination offers an abundance of exciting activities, from white-water rafting and kayaking on the choppy waters of the Apayao River to trekking through the rugged terrains of the Northern Sierra Madre Natural Park.
You can go spelunking in the mystical caves of the province or go zip-lining through the forest canopies. For those who like to seek a thrill, Apayao should be on your travel itinerary.
The region is also home to beautiful natural landscapes, making it an ideal destination for nature lovers. So why not plan a visit to Apayao, and experience a truly unforgettable adventure in the Philippines?
5. Unique Traditional Festivals
Apayao, a province located in the Philippines, is a unique place to visit if you're looking to immerse yourself in traditional festivals. Among its many highlights are two well-known festivals, namely the Apayao Lang-Ay Festival and the Kabugao Town Fiesta.
The Apayao Lang-Ay Festival showcases the diverse cultural identity of the province through dance, music, and colorful costumes. You can also witness the indigenous Igorot people perform their traditional rituals and ceremonies during this festival.
On the other hand, the Kabugao Town Fiesta features various activities like street dancing and parades, showcasing the rich heritage and customs of the locals. You can also savor the distinct flavors of the Apayao cuisine during this festive time.
All in all, Apayao's unique traditional festivals are a must-see for anyone who wants to experience the vibrancy and authenticity of Philippine culture.
6. Exquisite Local Cuisine
If you're looking for an unparalleled culinary experience, Apayao in the Philippines is the place to be. The exquisite local cuisine is a reason in itself to visit this breathtaking region. From hearty stews made with fresh vegetables and tender meats to seafood dishes bursting with flavor, there's something for every food lover.
The people of Apayao are known for their love of cooking and their ability to elevate basic ingredients into mouth-watering dishes that leave a lasting impression. Whether you're an adventurous foodie or just looking to try something new.
The unique and tantalizing cuisine of Apayao is sure to excite your taste buds and make your visit unforgettable.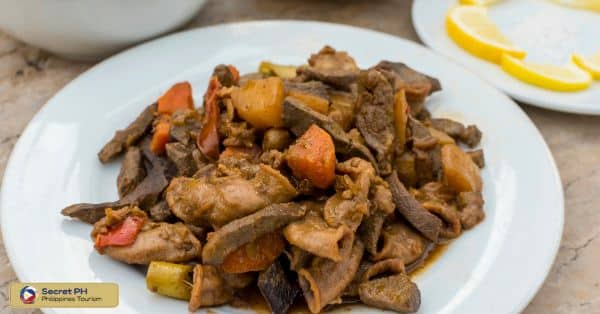 7. Serene and Pristine Rivers
Apayao is a province that can easily captivate you with its natural wonders. Its serene and pristine rivers are some of the top reasons why you should visit this part of the Philippines. Whether you are seeking a peaceful escape or an adventure-filled vacation, you will find joy in the Apayao Rivers.
With crystal-clear waters flowing downstream, you will be amazed by the unspoiled beauty of nature at its finest. You can take a breath of fresh air, connect with the environment, and explore the lush surroundings while enjoying activities like kayaking, river trekking, or swimming.
Add the serene and pristine rivers of Apayao to your travel itinerary, and you will not regret experiencing the wonders it has to offer.
8. Immersive Indigenous Experiences
Discover the immersive indigenous experiences waiting for you in Apayao, Philippines. This northern province proudly preserves its cultural heritage, offering visitors a glimpse into the lifestyles of its indigenous groups.
Take part in a traditional "linapet" weaving session with the Isneg people and create your very own handwoven textile. Join a "bayung" harvest with Kalinga farmers and learn about their sustainable farming practices.
The province is also home to the unique Apatanen, who are famous for their distinct brass casting. Stay in a traditional homestay and interact with locals to learn more about their customs and beliefs. Immerse yourself in the vibrant culture of Apayao and take home unforgettable experiences.
9. Vibrant Local Markets
Apayao, a province in the Philippines, holds a treasure trove of vibrant local markets that offer unique and authentic experiences to its visitors. Located in the midst of the scenic Cordillera mountains, these markets are not just bustling hubs of activity but also reflect the local culture and livelihoods of the people.
From fresh produce to handicrafts, the offerings at these markets are diverse and colorful, making it impossible to leave empty-handed. The markets also provide a chance to sample local delicacies and interact with the friendly locals, creating a dynamic atmosphere of cultural exchange.
Visiting the local markets in Apayao is a must-do activity for anyone looking to explore the richness of Filipino culture beyond mainstream tourist attractions.
10. Warm and Welcoming Locals
The Philippines is known for its hospitable people, and Apayao is no exception. The locals in this province are warm and welcoming to visitors, creating an environment that is both friendly and inviting.
Whether you are exploring the stunning natural beauty of the region or immersing yourself in the local culture, you will find that the residents of Apayao are eager to share their knowledge and experiences with you.
From traditional dances to mouth-watering local cuisine, the people of Apayao are proud of their heritage and are happy to welcome you into their community. So if you're looking for an authentic travel experience in the Philippines, you won't be disappointed with the warmth and hospitality of the Apayao locals.
In conclusion
There are myriad reasons to visit Apayao in the Philippines. From its breathtaking natural landmarks to its rich culture and heritage, Apayao is a destination all its own. Whether you're looking to trek through the lush landscape or explore the unique traditions of the local tribes, this province is sure to leave you with an experience you won't forget.
And with its warm, welcoming people and unmistakable charm, you're sure to feel right at home in this hidden gem of the Philippines. So why not put Apayao on your travel list and discover all that this captivating province has to offer?