Mindanao is without a doubt one of the most beautiful places in the Philippines. It is home to some of the most stunning waterfalls in the country, each captivating and awe-inspiring in its own unique way. From Aliwagwag Falls, with its 84-meter plunge, to Hagimit Falls, each of these waterfalls offers something special for visitors to enjoy.
With lush greenery and clear waters, these waterfalls are the perfect way to relax and reconnect with nature. Whether you're looking for an adventure or a peaceful escape from everyday life, Mindanao's iconic waterfalls will certainly not disappoint. So, come explore these magnificent natural wonders and fall in love with Mindanao all over again!
1. Tinago Falls
Located in Iligan City in the province of Lanao del Norte, Tinago Falls is considered one of the most stunning waterfalls not only in Mindanao but also in the whole Philippines. Tinago Falls is known for its picturesque beauty surrounded by lush greenery and crystal clear waters that plunge into a deep basin.
The name "Tinago" which means "hidden" in English, perfectly describes this hidden gem as it requires a bit of trekking down 500 steps to reach the falls. But don't let that discourage you, because it's all worth it once you get there.
The cool and refreshing waters of Tinago Falls are perfect for swimming, diving, or simply relaxing while enjoying the natural scenery. You can also rent bamboo rafts to explore the basin or climb up to the top of the falls for a breathtaking view.
Address: 555P+P95, Iligan City, Lanao del Norte
Phone: +639369725167
For pictures, booking, and more information, click here.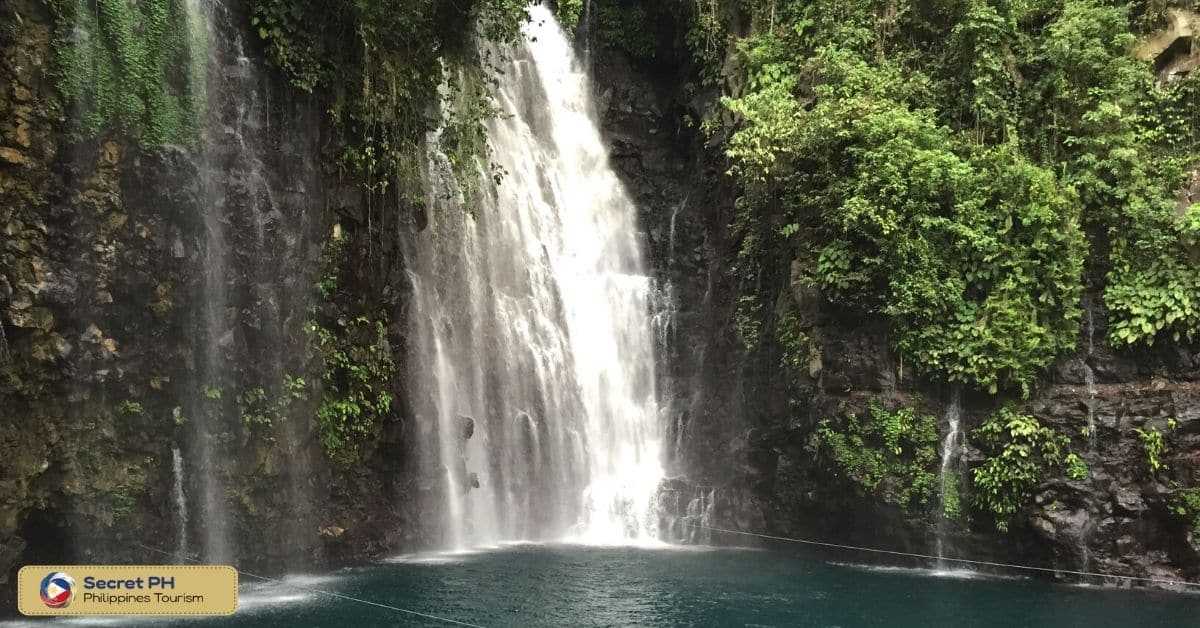 2. Maria Cristina Falls
When it comes to natural wonders, Maria Cristina Falls is one of the most breathtaking waterfalls in Mindanao. This majestic waterfall is located in Iligan City and is considered as the 'City of Majestic Waterfalls'. The 320-feet high waterfall is a sight to behold, surrounded by lush greenery and rocky terrain.
There are several ways to experience the beauty of Maria Cristina Falls. One can take a boat ride along Iligan Bay, which offers an incredible view of this natural wonder. Alternatively, visitors can take a trek through the forest trails that lead up to the falls.
Once you reach the falls, you'll be greeted by the roaring sound of water cascading down into a deep pool. The misty spray from the falls creates a cool and refreshing atmosphere that's perfect for relaxing or taking a dip in crystal-clear waters.
Address: 55MV+7X4, Misamis Oriental – Maria Cristina Boundary Rd, Iligan City, Lanao del Norte
Phone: (063)221-3988)
For pictures, booking, and more information, click here.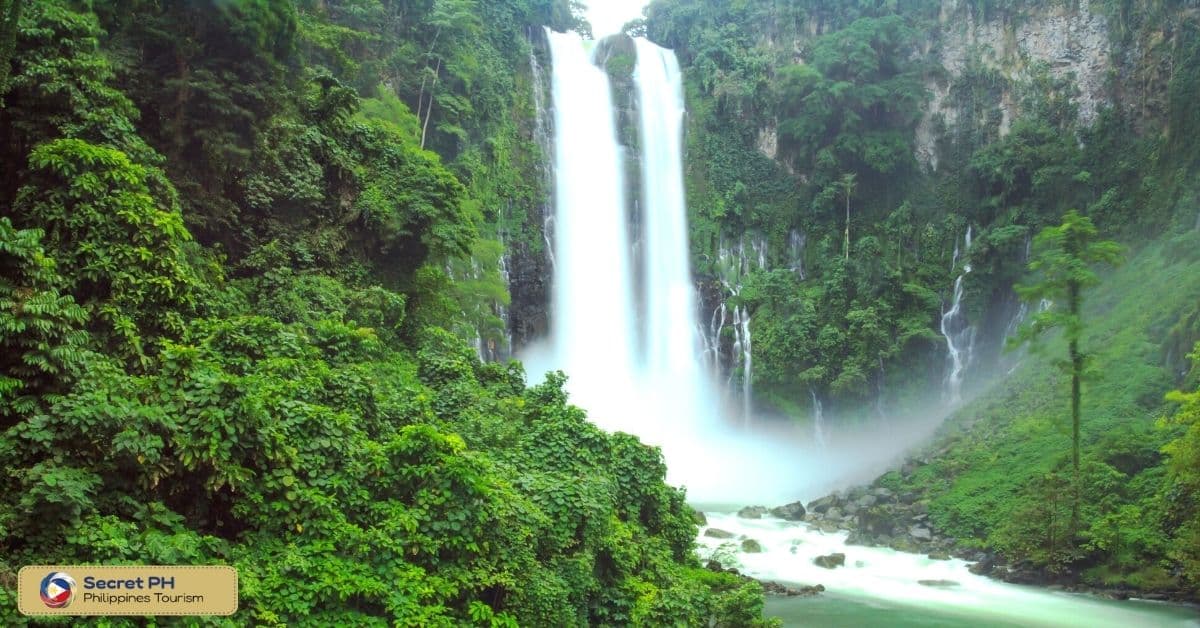 3. Asik-Asik Falls
If you're looking for a breathtaking waterfall experience, look no further than Asik-Asik Falls. Located in Alamada, Cotabato, this hidden gem is quickly becoming one of the most popular tourist destinations in Mindanao.
What makes Asik-Asik Falls so special? For starters, it's not your typical waterfall. Instead of cascading down from a height, the water flows out from the lush green cliffs above, creating a stunning curtain-like effect. The clear blue-green waters are also perfect for swimming and relaxing.
Getting to Asik-Asik Falls can be an adventure in itself. Visitors must trek through rocky terrain and cross streams to reach the falls. But trust us, the journey is well worth it once you catch a glimpse of this natural wonder.
Address: Sitio Dulao, Barangay Upper Dado, Alamada, 9413 Cotabato
Phone: 09358702870
For pictures, booking, and more information, click here.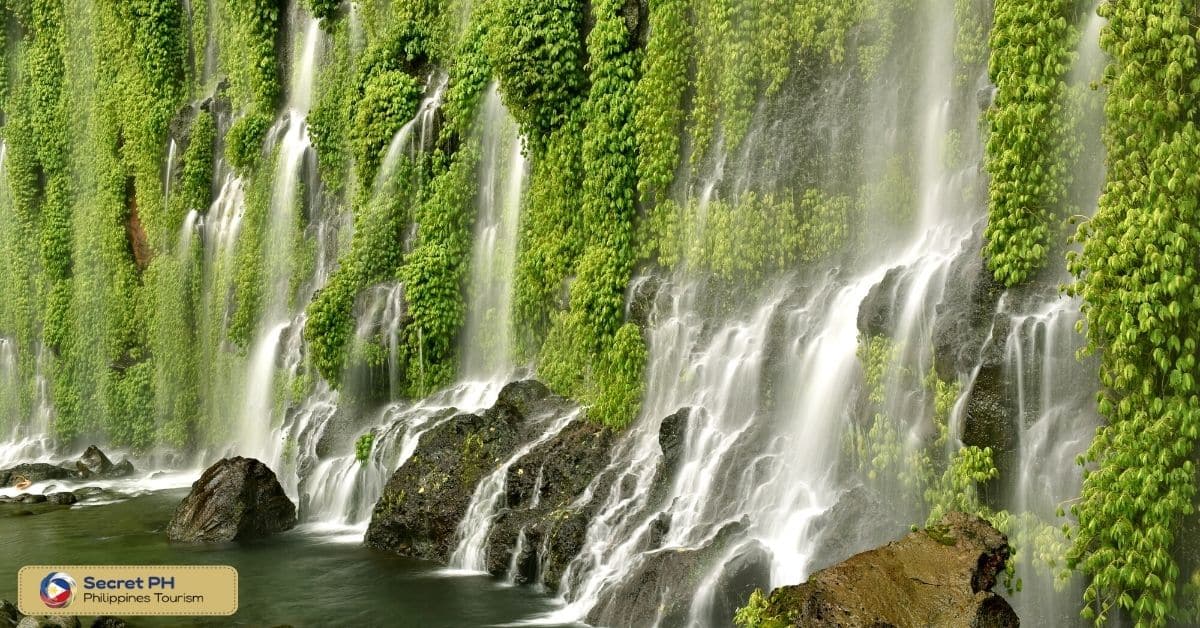 4. Limunsudan Falls
Situated in the stunning Sarangani province of Mindanao, Limunsudan Falls is one of the most exquisite waterfalls in the entire Philippines. It stands 140 meters tall, making it a major attraction for nature lovers and adventurous travelers everywhere.
Meandering trails surrounded by lush greenery leads down to the base of the falls from where visitors can admire its colossal beauty. Tourists also have the opportunity to camp nearby for an unforgettable overnight experience near this majestic wonder of nature.
An essential element in any tour of Mindanao, visiting Limunsudan Falls will undoubtedly become an unforgettable memory for all who take the time to explore its breathtaking views.
Address: 4G6F+XF8, Iligan City, Lanao del Norte
Phone: (063)2213426
For pictures, booking, and more information, click here.
5. Aliwagwag Falls
Aliwagwag Falls is a spectacular sight to behold and has rightfully earned its title as the best waterfall in Mindanao. The falls plunge into a deep ravine, cascading down numerous tiers of rocks overlapping each other. The highest fall measures at 84 meters tall.
From the valley floor, visitors can see the overpowering height of the waterfall and the intense amounts of water spilling from it – making for an awe-inspiring experience. Its pools offer excellent opportunities for outdoor recreation such as swimming, boating, and inflatable rides.
During times when water levels are low, visitors can also explore nearby caves and caverns. All in all, visitors to Aliwagwag Falls will leave having experienced more than just beautiful scenery; they'll take with them lasting memories of unique activities suitable for any age group.
Address: P8R2+2P7, Road, Cateel, Davao Oriental
Phone: +85255182379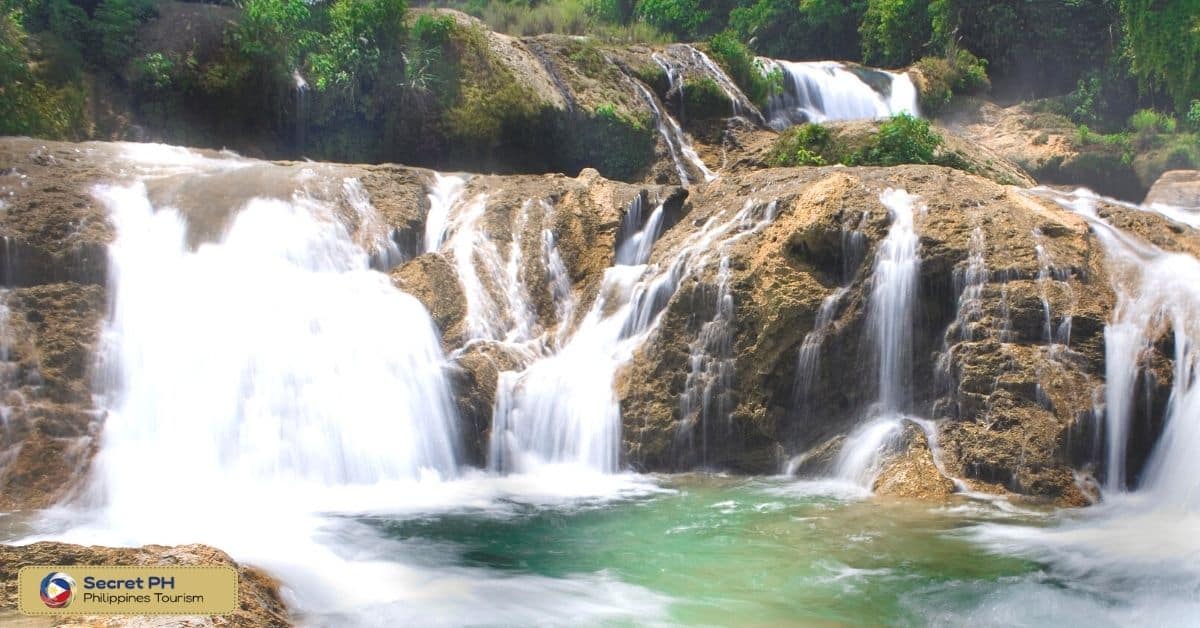 6. Mimbalot Falls
Located in the province of Iligan, Mimbalot Falls is renowned as one of the most breathtaking waterfalls in Mindanao. Home to twenty-four cascading falls over a 12-kilometer stretch, its turquoise waters and lush vegetation make for an unforgettable sight.
The surrounding area provides a backdrop of rural charm, with the nearby villages ideal for a day trip away from the busy city life. It is also popular amongst thrill seekers looking for an adventure, with plenty of around-the-clock activities such as zip lines and rope climbing available.
For those wanting to take it easy, however, simply admiring the captivating view can be just as rewarding. Whether you're with friends or going solo, catch one last glimpse of paradise at Mimbalot Falls – it's worth it!
Address: 55JC+45R, Brgy, Iligan City, Lanao del Norte
Phone: +639264224206
For pictures, booking, and more information, click here.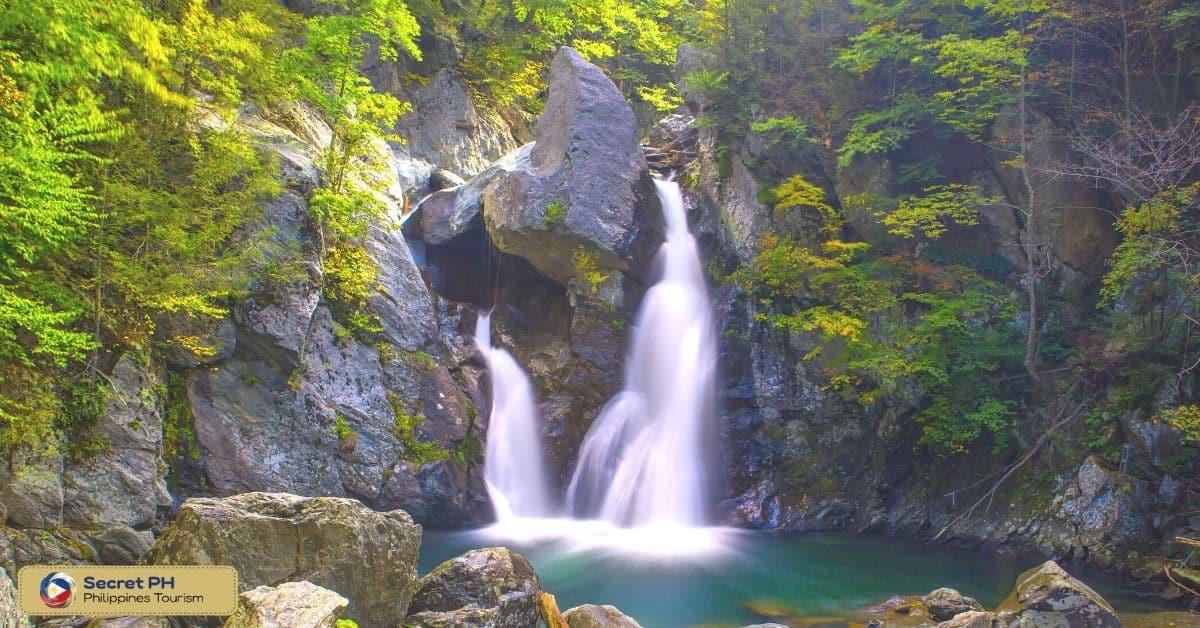 7. Dodiongan Falls
Dodiongan Falls in Mindanao is an awe-inspiring place to behold. Located within the stunning Clarete National Park, these spectacular waterfalls cascade down the mountainside and mesmerize viewers with the majestic sound of falling water.
The majesty of Dodiongan Falls is compounded both by its size and its picture-perfect surroundings. With lush vegetation framing the falls, visitors bask in the natural beauty this grand sight has to offer. Considered one of Mindanao's best waterfalls, Dodiongan Falls should certainly be a destination on any traveler's itinerary when exploring this region.
Address: 78C7+Q98, Iligan City, Lanao del Norte
Phone: (063)2213426
For pictures, booking, and more information, click here.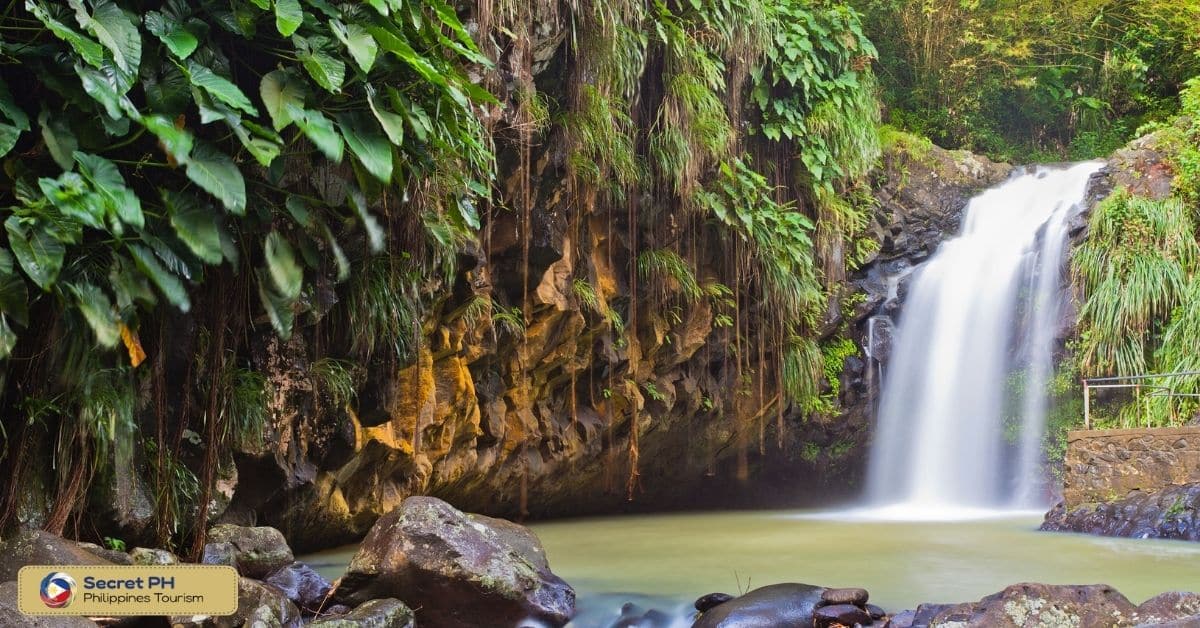 8. Awao Falls
Awao Falls is one of the most breathtaking waterfalls in Mindanao and it is known for its stunning beauty. Located in Siargao, this two-tier waterfall starts from a several-meter-high plunge before running down a beautiful stream.
The area around the falls is surrounded by lush green vegetation and makes for picturesque views. This destination has something for everyone: adventurous sightseers can take part in swimming, trekking, and kayaking activities all within close proximity of the falls.
While sun-seekers will love lounging at its shoreline with awe-inspiring views. With majestic looks and easy access, Awao Falls surely has to be one of the must-visit spots in Mindanao.
Address: Brgy, Monkayo, Davao de Oro
Phone: +639274217548
For pictures, booking, and more information, click here.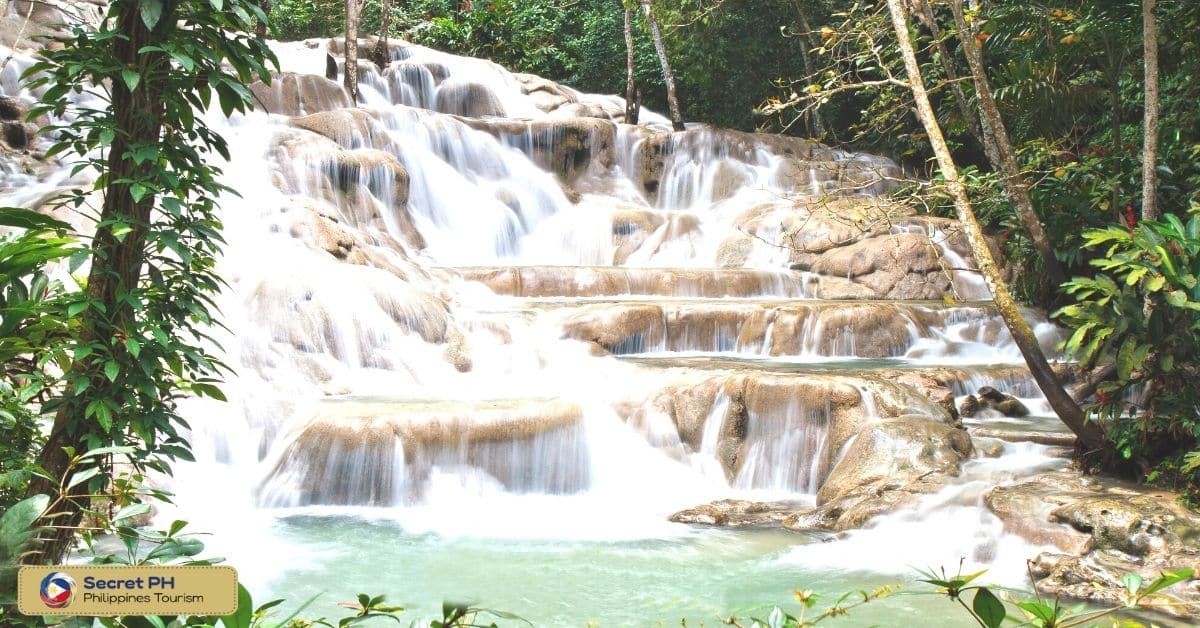 9. Kipilas Falls
Kipilas Falls is arguably the top waterfall in Mindanao. Located deep within the verdant jungles of Davao del Norte, this impressive set of seven-tiered cascades is easily accessible from Tagum City.
Daredevils are even known to have dived from nearby ledges into the refreshingly cool waters below. Captivating panoramas of lush greenery combined with its shear power make this a must-see destination for nature lovers traveling to Mindanao.
It also serves as a popular camping site, boasting captivating views beneath a blanket of stars that can only be experienced in one of the less populated areas of The Philippines.
Address: G7F8+V53, Marilog District, Davao City, Davao del Sur
Phone: +639194209169
For pictures, booking, and more information, click here.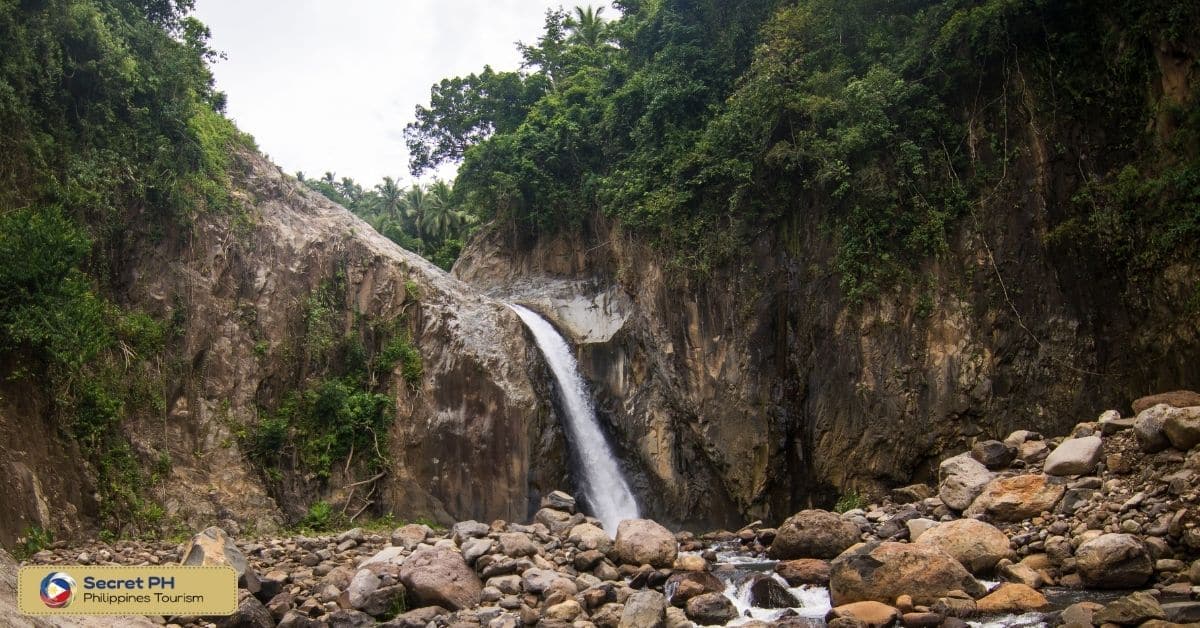 10. Baga Falls
Baga Falls, located in the Philippine province of Davao del Sur, is one of the most scenic and awe-inspiring waterfalls in Mindanao. Spanning two tiers, this majestic waterfall boasts a total height of around 20 meters.
The clear waters of the falls plunge into its rocky basin with impressive force and splendor. Its lush tropical surroundings make for a calming and peaceful experience, allowing visitors to truly appreciate its beauty.
A great way to relax and get away from everyday life, Baga Falls is an ideal spot to reconnect with nature!
Address: GHG9+FGG, Sapang Dalaga, Misamis Occidental
Phone: +639079356787
For pictures, booking, and more information, click here.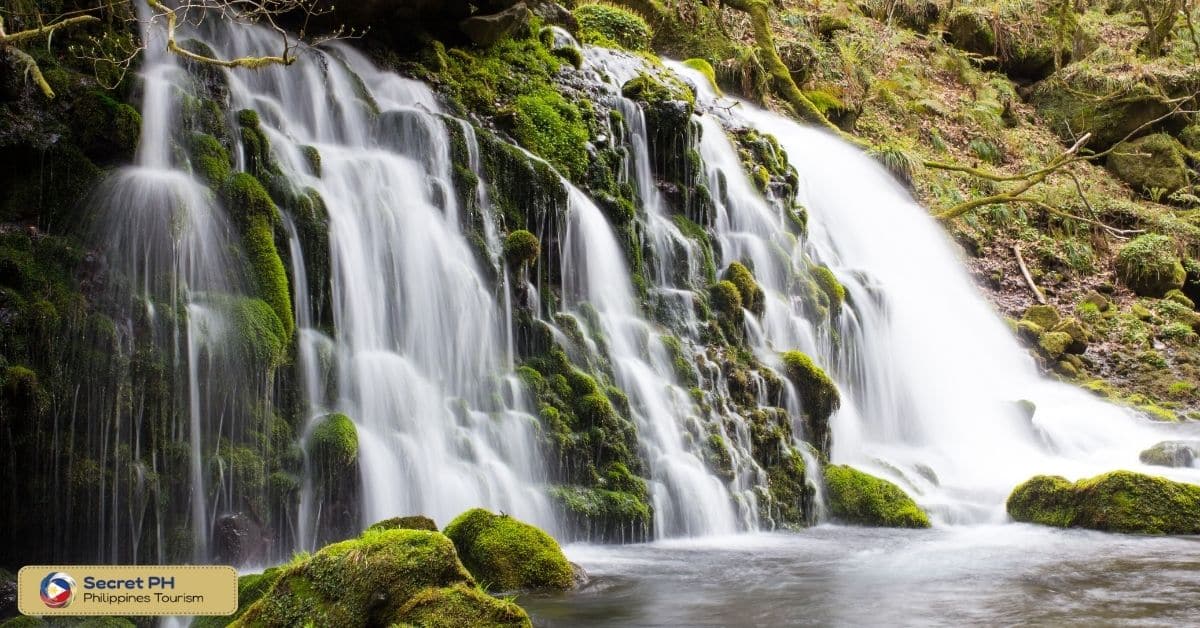 11. Lake Sebu's 7 Falls
Located in the Southern Philippines, Lake Sebu is home to some of the best waterfalls in Mindanao. Known together as "7 Falls", they offer visitors a stunning array of picturesque views.
Each of the seven waterfalls has its own unique charm and can be accessed by swimming or trekking. Along the way, travelers are likely to stumble upon lush tropical plants, wild exotic birds that inhabit the lake, and nearby primary forests, which makes for a surreal experience during their visit.
Moreover, the breathtaking Takulandang highlands border the lake adding an element of beauty and mystery. Visiting 7 Falls will guarantee an awe-inspiring adventure that no traveler should miss out on!
Address: 6PWH+JCX, To 2nd falls, Lake Sebu, South Cotabato
Phone: +639664761620
For pictures, booking, and more information, click here.
12. Hagimit Falls
Hagimit Falls, located in Davao City, Philippines, is widely regarded as one of the most spectacular waterfalls in Mindanao. Named after a local deity and believed to be a source of fertility, this stunning natural wonder is situated beside Samal Island.
Visitors can access Hagimit Falls via a wooden bridge or kayaking through the river where it cascades over a collection of rocks that range from three to five feet high. The waterfall also features several enchanting rock pools, which makes it an ideal swimming spot for all kinds of adventurers.
Seeing the thundering cascade of the falls and its serene surroundings will certainly make your Mindanao experience unforgettable.
Address: 3P8G+Q4W, Samal, Island Garden City of Samal, Davao del Norte
Phone: +639997055330
For pictures, booking, and more information, click here.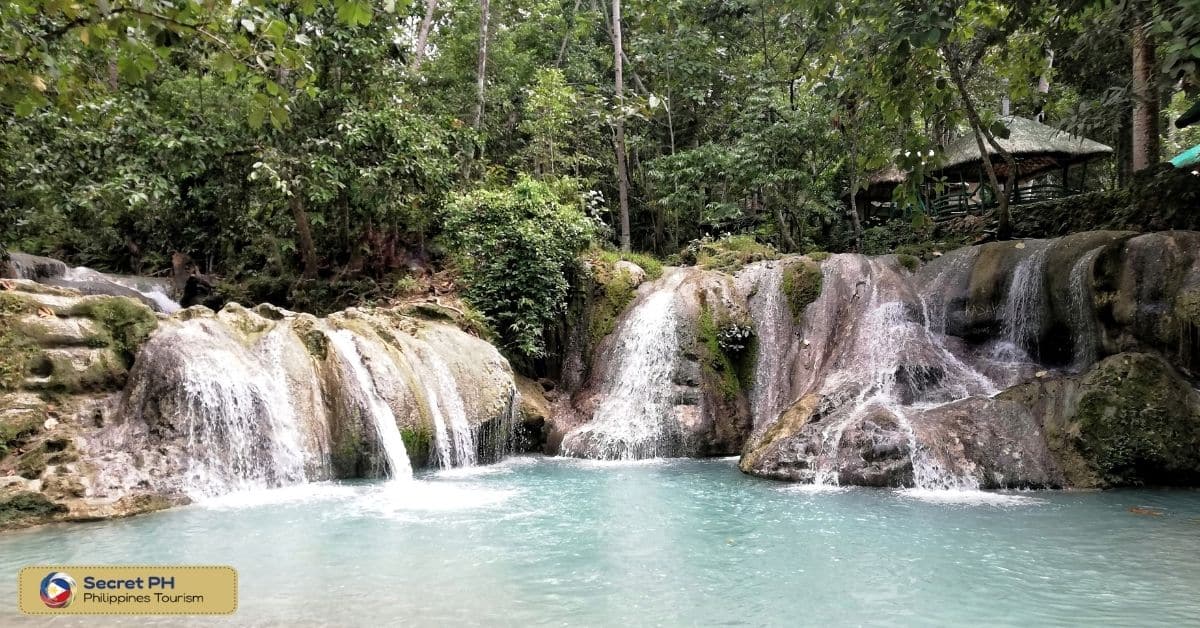 13. Katibawasan Falls
Katibawasan Falls is one of the highest waterfalls in Mindanao, a region of the Philippines. Located in Camiguin Islands, this magnificent waterfall cascades from a height of over 70 meters (230 feet), plunging into a cool pool below.
Visitors flock to Katibawasan Falls' white sand shorelines and clear pools for swimming, making it an accessible getaway for adventurous individuals and families alike. It has become especially famous for its two-tiered cascading falls that have been described as gorgeous, offering visitors breathtaking views and a special place to truly relax.
Address: 6P79+767, Mambajao, Camiguin
For pictures, booking, and more information, click here.
14. Merloquet Falls
Merloquet Falls, located in Zamboanga City, Mindanao, is one of the most stunning waterfalls in the region. Blasting down through an array of jagged boulders and cliffs, this natural wonder provides scenic views and a mystifying power as its waters create their own bubbling melody.
Standing at approximately 80 feet tall and stretching 150 meters long and wide, Merloquet Falls offers visitors the opportunity to relax by its side or even take a plunge into its picturesque waters for some refreshment on hot summer days.
With various levels of cascading falls to explore, including a rocky upper portion with two small pools connected by bridges, Merloquet Falls continues to be one of the grandest attractions in Mindanao.
Address: 8667+29W, Sibulao Brgy Rd, Zamboanga, Zamboanga Sibugay
Phone: (062)9930030)
For pictures, booking, and more information, click here.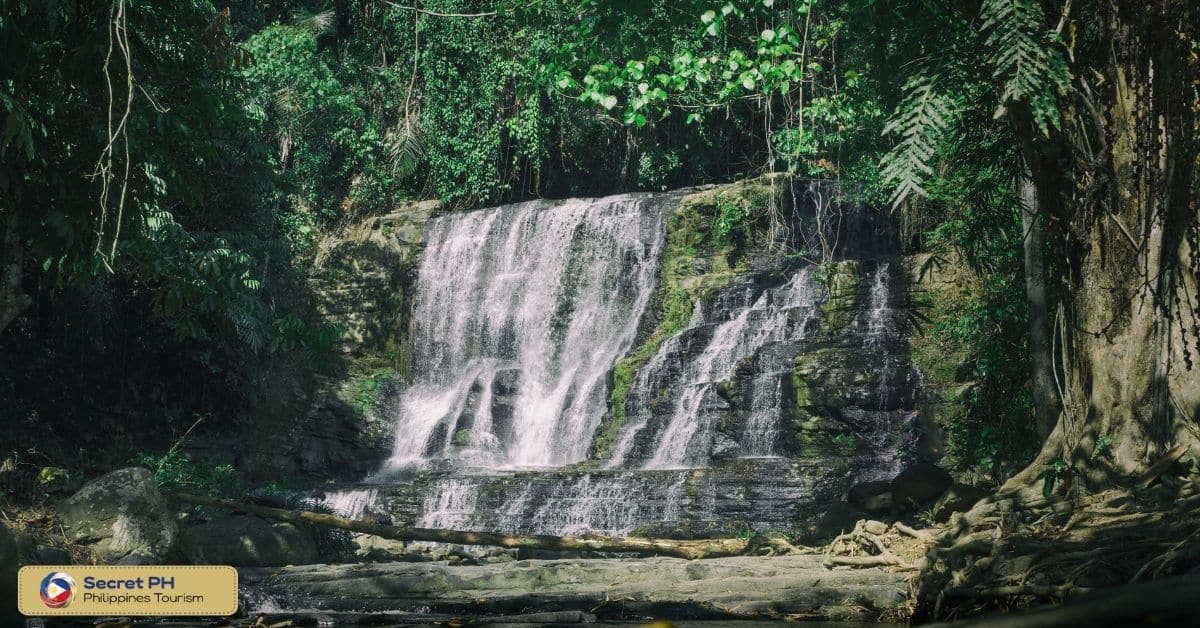 15. Abaga Falls
Abaga Falls, located within the Philippines' Mindanao region, is widely regarded as one of the top waterfalls in the Philippines. With its grandeur cascading rapids and lush landscape surrounding the area, this particular waterfall stands out as an invitation for visitors to experience nature up close and personal.
Standing at a towering height of fifty feet, Abaga Falls is surrounded by a blanket of pure tranquility – inviting guests into its wistful embrace with its refreshing mist and encompassing euphoria. With such spectacular sites and awe-inspiring beauty, it is no wonder Abaga Falls remains one of the Philippines' most scenic falls and visited natural attractions.
Address: 5629+XC9, Barangay Abaga, Overton-Abaga Boundary Rd, Baloi, 9217 Lanao del Norte
Phone: 2213426
For pictures, booking, and more information, click here.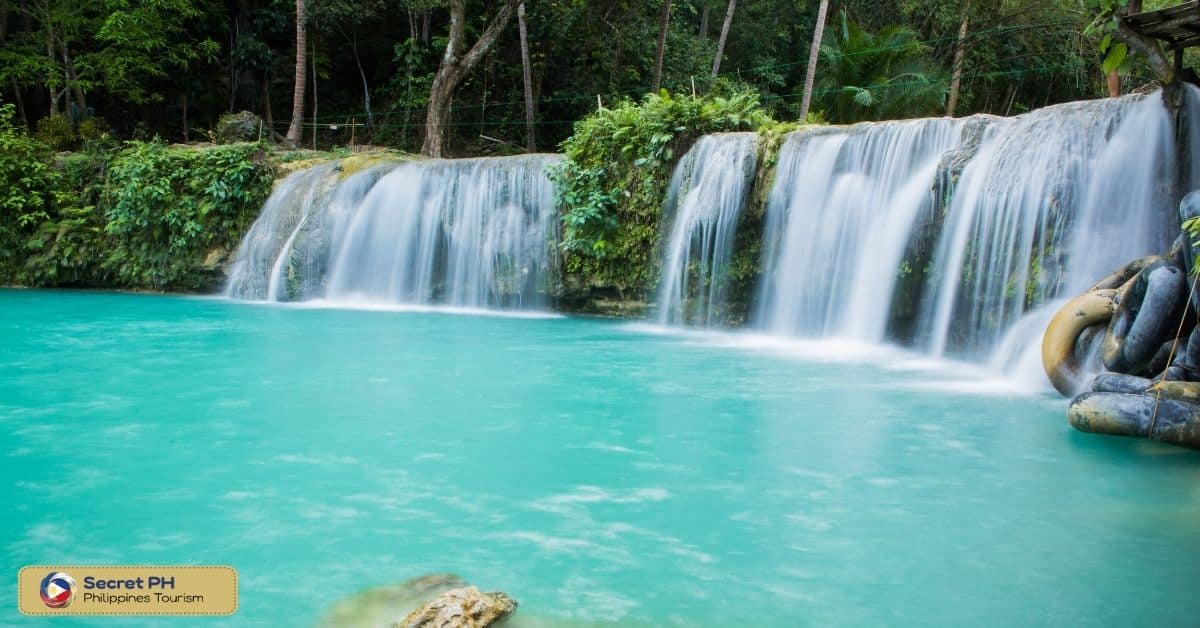 16. Santa Cruz Falls
Santa Cruz Falls is one of the most incredible waterfalls in Mindanao. Its crystal clear waters plunge down a series of large rocks and boulders, creating a truly majestic sight to behold.
Situated in the province of Bukidnon, this waterfall stands an impressive 65 meters tall, making it one of the tallest natural wonders in the region.
The surrounding area is also full of lush vegetation, making it a perfect spot to relax and take some pictures of this captivating view. If you're looking for an adventure off the beaten path, be sure to make Santa Cruz Falls your next destination!
Address: VPMJ+739, Kapatagan, Lanao del Norte
Phone: +639633415174
For pictures, booking, and more information, click here.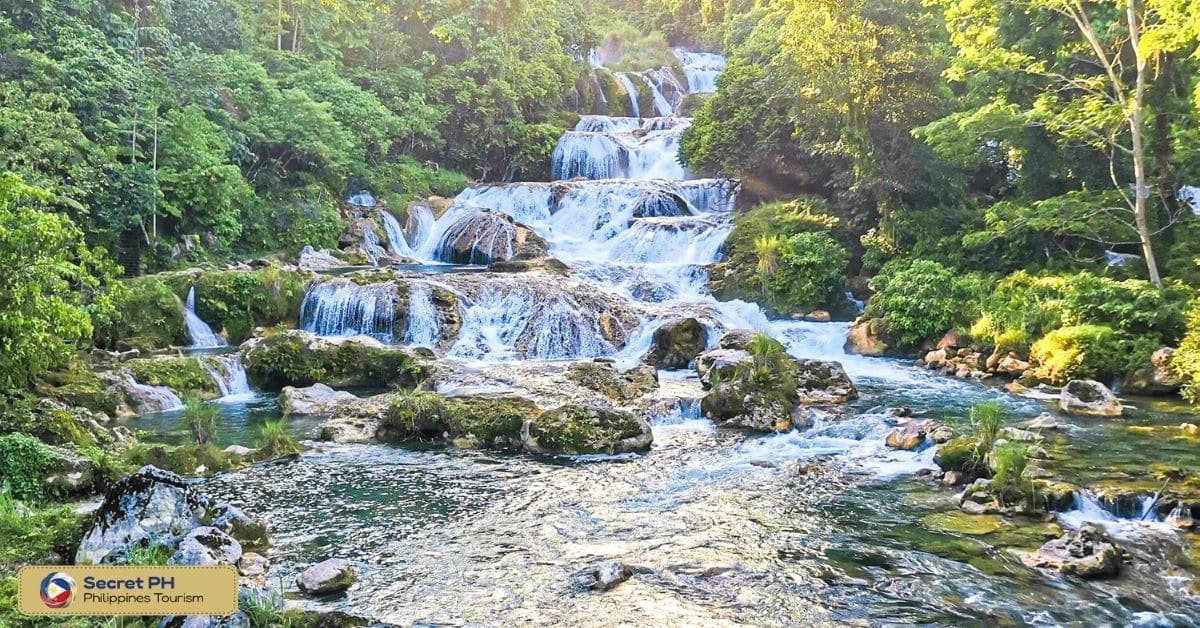 In Conclusion
The Philippines is home to some of the most beautiful and breathtaking waterfalls in the world, and Mindanao is no exception. From Aliwagwag Falls to Santa Cruz Falls, these natural wonders offer something for everyone.
Whether you're looking for a thrilling adventure or just a chance to reconnect with nature, Mindanao's waterfalls are sure to leave you with lasting memories of an unforgettable experience. So be sure to visit these amazing destinations and take in their magnificent beauty!