Have you ever heard of the little known, yet breathtakingly beautiful Siargao Island in the Philippines?
Siargao Island is a tropical paradise that offers more than just world-class surfing. Uncovering its hidden gems such as waterfalls, islands, beaches, caves, and lagoons is a must. Delving into its culture, traditions, and culinary delights while practicing sustainable tourism is the perfect way to fully appreciate this magnificent destination.
This tropical getaway has something for everyone – from novice travelers to experienced adventurers. So, what are you waiting for? Pack your bags and join us as we explore some of Siargao Island's secret wonders!
Siargao Island
Siargao Island is a popular destination for tourists due to its stunning beauty and countless activities. Its tropical climate, warm blue lagoons, pristine beaches, and gorgeous coral reefs make it the perfect place for outdoor adventurers.
Those looking for a quieter escape can explore the lush inland forests or take peaceful day trips through nearby islands. Whether you're an adrenaline-seeker or an escapist, Siargao Island has something special to offer every type of traveler.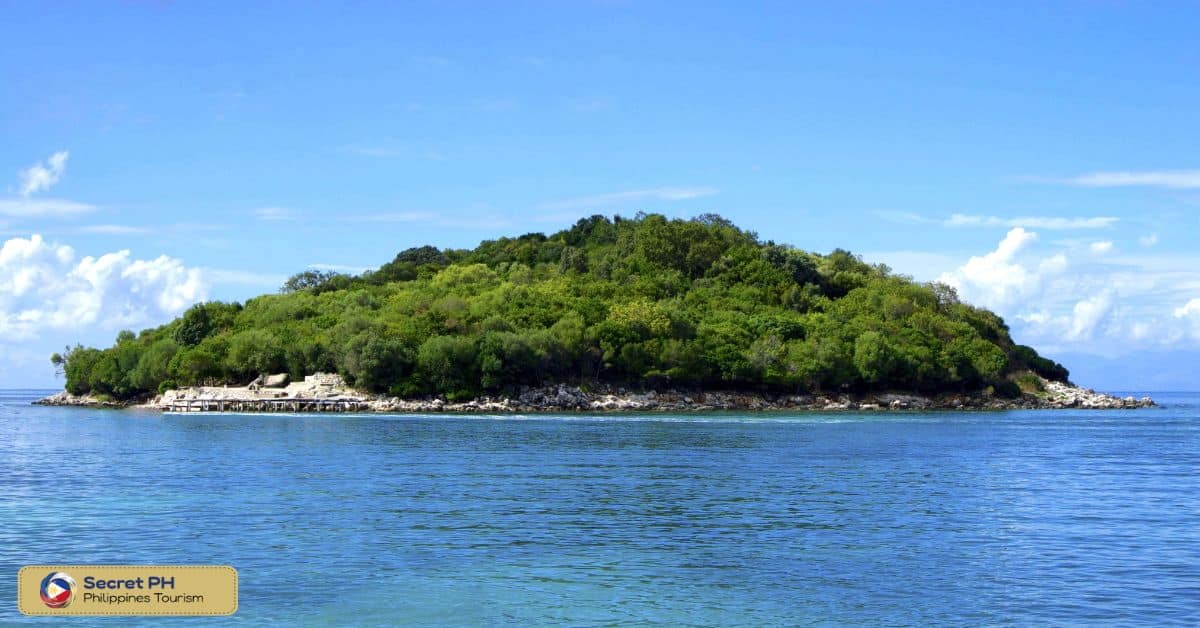 Surfing – The Main Attraction
Siargao is the Surfing Capital of the Philippines. Visitors from all around the world come to the island to experience some of the most incredible waves. The mighty Pacific Ocean creates quite an impressive swell during certain months. Beginners can still join in too. There are plenty of beaches where small waves are suitable for learning and having fun. Siargao provides unique and thrilling waves that make for an unforgettable surf adventure.
World-class surf spots
This tropical paradise is renowned for its perfect swells. It has postcard-worthy scenery, and passionate local surfers. Siargao is fast becoming a haven for extreme water sports enthusiasts. It offers both conventional and new wave spots that rival anywhere else on the planet. Below are surf spots to try in Siargao:
Cloud 9 Surfing Area
With an average wave height of two to three meters, and wall-like hollow tubes that sweep riders in and out, Cloud 9 offers a days-worth of epic rides. Experienced surfers flock to Siargao for its signature peerless waves, but don't be put off if you're just starting out; there are also some more gentle waves around the shoreline for beginners. Between surf sessions, enjoy Siargao's amazing sunset views which can last for hours – and make for a perfect post-surf ambiance.
Address: R578+F36 Siargao Island, General Luna, Surigao del Norte
Opening Hours: 24hrs
Get directions, click here.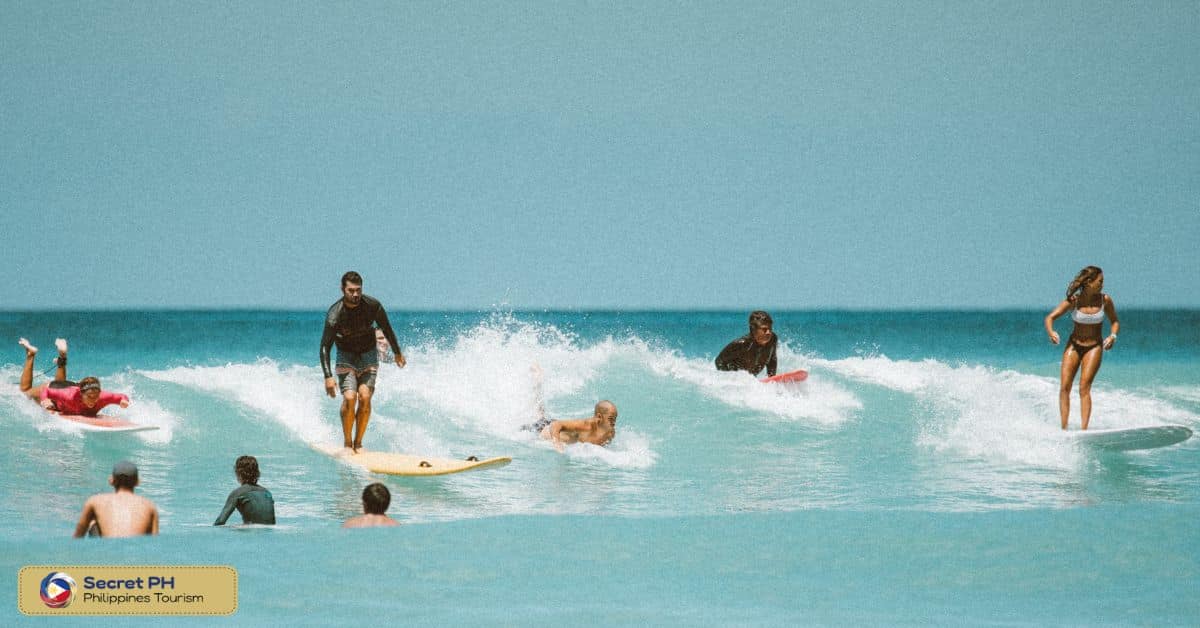 Enchanted River Rock Island Resort
This stunning beachfront property provides a range of deluxe amenities including breathtaking views of nearby Siargao Island, close-up glimpses of graceful marine life, lush gardens and pristine beaches. Guests can enjoy spa services and a range of activities such as swimming, kayaking, snorkeling, fishing and stand-up paddle boarding.
Address: Barangay, Hinatuan, 8310 Surigao del Sur
For more information, click here.
Secret Wonders of Siargao Island
Siargao is an increasingly popular destination for travelers all over the world, known for its extensive range of activities and secret wonders. Explore the island's thousands of palm-fringed beaches with breathtaking views and go scuba diving in some of the clearest waters of the Philippines. With so many hidden spots to discover, Siargao can truly be a tropical paradise.
Taktak Falls
A short ride along unpaved roads reveals an oasis of lush greenery and a raging natural marvel. With its seventy-meter high low falls cascading down into multiple pools, Taktak Falls is clearly one of Siargao's most impressive natural sites.
Taking the challenging yet worthwhile hike from the bottom to the top grants new appreciation for Siargao's amazing landscape. There are even several lookout points for visitors who would like to snap fantastic photos of their experience.
Address: 22MV+MCF, Santa Monica, Surigao del Norte
Opening Hours: Monday – Sunday, 8AM – 5PM
For more information, click here.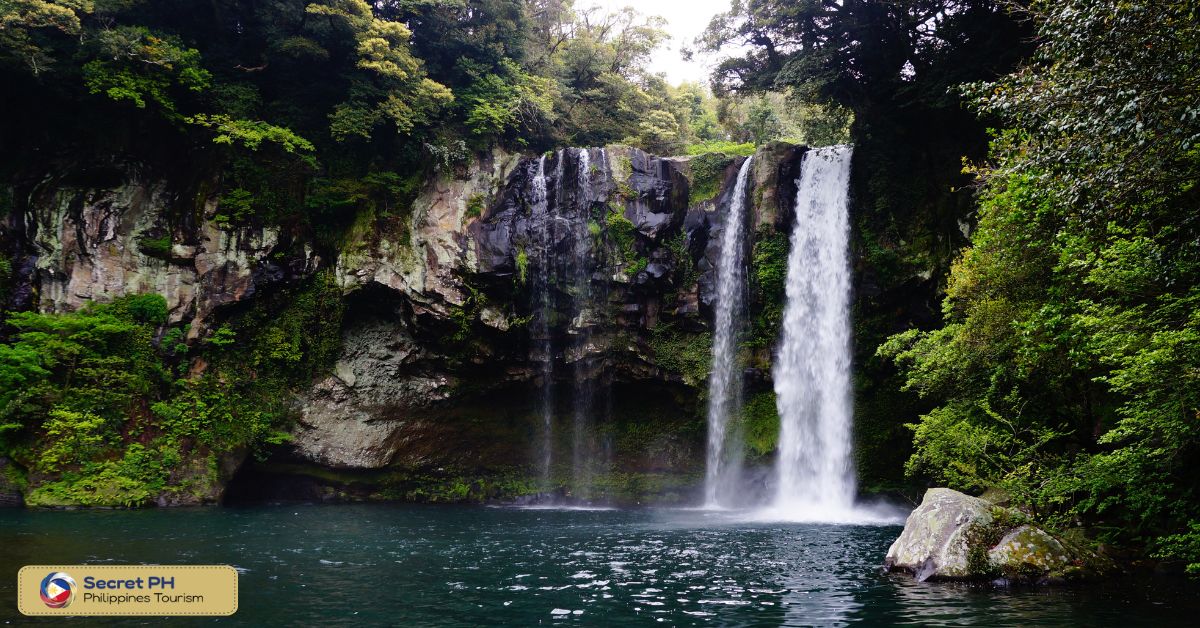 Magpopongko Rock Pools and Flats
Located at the western tip of Siargao, these stunning saltwater rock pools are surrounded by tall and rugged cliffs as well as beautiful white sand beaches. Many visitors enjoy exploring the shallowest part of the pool which is relatively easy to navigate due to its gentler slope.
The deeper sections provide an exciting challenge for those looking for an adventure! Once you reach further into the pool, you can find an array of vibrant marine life living among shallow coral reefs, making it ideal for snorkeling and swimming.
Address: Beach in Pilar, Surigao del Norte
Get directions, click here.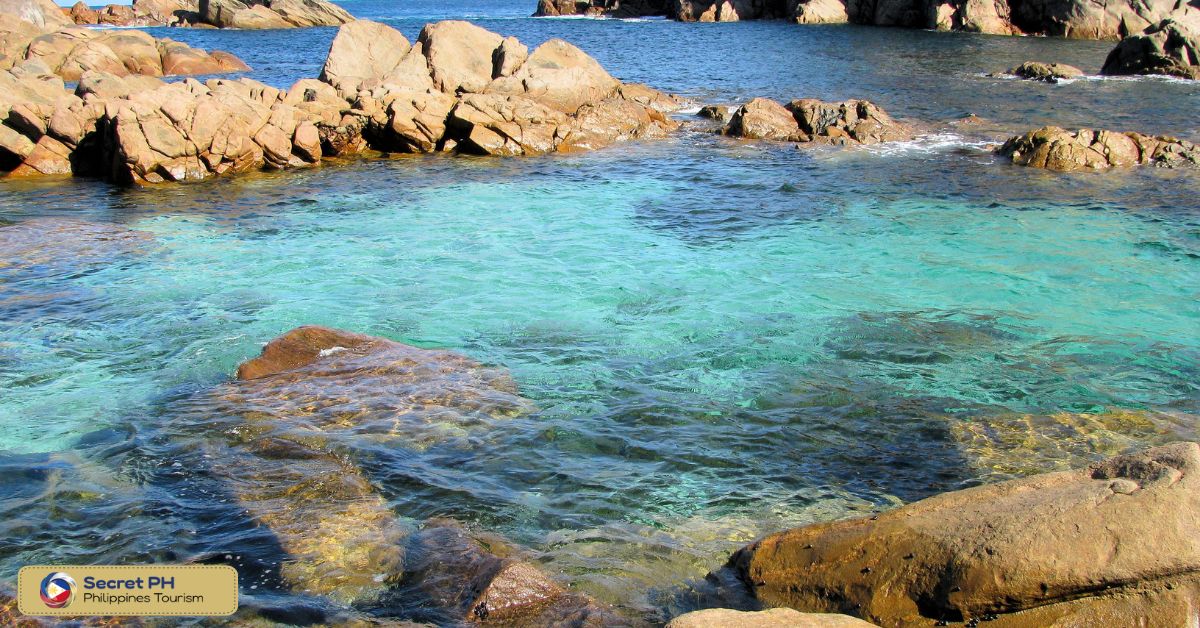 Naked Island
This lonely, uninhabited strip of white sandy beach flanked by pristine turquoise waters is reachable via a 15-minute boat ride from Siargao's General Luna mainland. The island is completely void of development, offering an idyllic escape for travelers wishing to soak up nature's beauty. With no thatched umbrellas or beds in sight, visitors are free to relax as they please beneath the sun's rays among the peace of this unspoiled tropical paradise.
Address:  P4MG+WCR, Siargao Island, Union Rd, Dapa, Surigao del Norte
Opening Hours: 24hrs
Phone: +639355663379
Dako Island
Dako Island is an island paradise located off the northeast coast of Siargao Island in the Philippines. With crystal clear turquoise waters, it's no wonder why this enchanting place is a popular destination for sought-after peace and relaxation. As an added bonus, its location is close enough to Siargao that trips back and forth between the two islands are easy and convenient.
Address: P5R7+GQC, General Luna, Surigao del Norte
For more information, click here.
Sohoton Cove
This naturally-occurring bioluminescent lagoon is a sight to behold, boasting clear blue waters and amazing rock formations. Many tourists travel here annually due to the breathtaking reefs and soothing calmness of the cove that provides an escape from everyday life. The cove also houses diverse species of plants and animals, such as various crustaceans, clams, fishes, bats, and mangroves.
Address: Socorro, Surigao del Norte
Opening Hours: Monday – Sunday, 7AM – 4PM
Phone:  +639777363654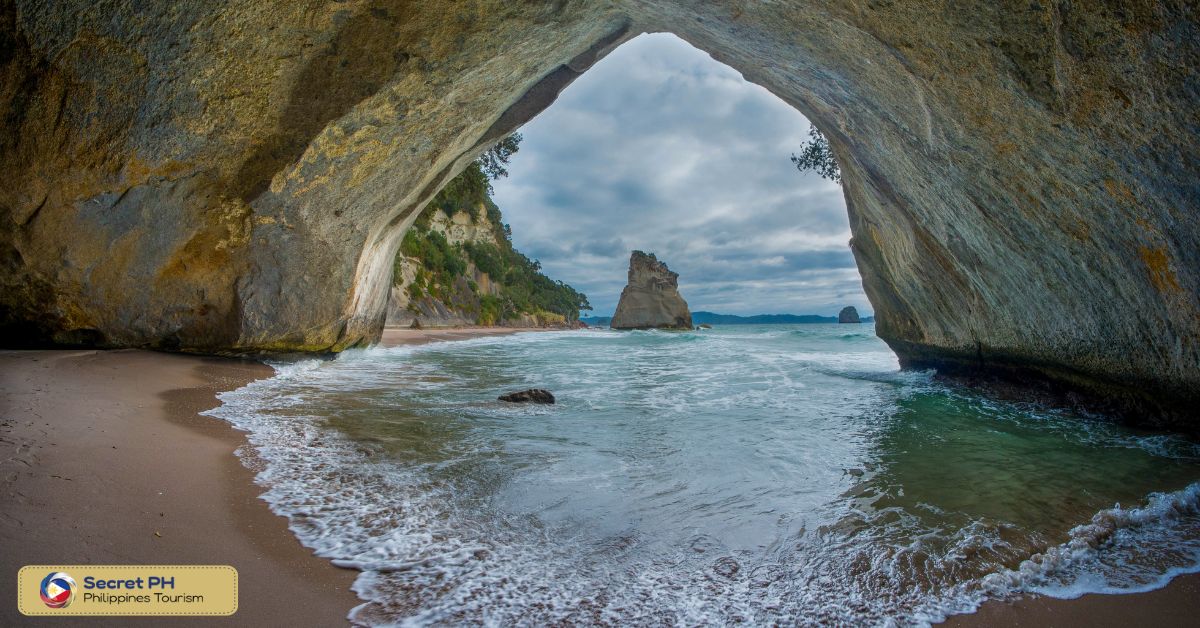 Siargao Island – A Culinary Haven
An abundance of fresh fish, seafood and locally-sourced fruits and vegetables make it ideal for anyone looking to sample some incredible local dishes. Local restaurants serve up traditional Filipino cuisine with fresh ingredients that have been sustainably sourced. Street food stalls provide an array of tasty treats, including succulent barbecued meat skewers and deep-fried snacks.
Seafood delicacies
Siargao Island is renowned for its abundance of delicious seafood delicacies. The clean and clear waters of the island provide a perfect home for the local fish, mussels and other sea creatures that make up their famous cuisine. Here's a list for you to choose from:
Alamang – This is a popularly caught and eaten delicacy in Siargao. It's an anchovy-like fish that is usually boiled with tomatoes, onions, garlic, vinegar, and spices.
Tulingan – A skipjack tuna fish found in the waters of Siargao Island. It can be cooked in various ways such as grilled, fried, or stewed with vegetables.
Lapu-Lapu – A type of grouper found around Siargao's coral reefs. Its white meat has a mild flavor and firm texture that makes it perfect for grilling over charcoal or frying in oil.
Tahong – These are small green mussels found all over the island of Siargao. They can be steamed, boiled, baked, or fried for use as an appetizer or added to seafood dishes like soup and sinigang (sour stew).
Kalapayan – Also known as "rockfish" these are small but tasty fish found around sea rocks off the coast of Siargao Island. The delicate white flesh can be cooked into delicious fillets for a light yet satisfying meal.
Local dishes and specialties
This cuisine consists of many delicious dishes and specialties, from Tinola to Lechon, Seafood Kare-kare to Kinilaw, and Sapalok to name just a few. These dishes have been passed down through the generations, creating a distinct flavor that can only be found in Siargao Island.
Tinola – It is a flavorful soup that is popular in many parts of the Philippines, but it has gained a particular following in Siargao. It is made with chicken, some local vegetables, and ginger, giving it a unique flavor that you won't find elsewhere.
Lechon – A classic Filipino dish that is usually served as an appetizer or accompanied with rice. In Siargao, the lechon is prepared differently than other parts of the Philippines- it's spicier and has more garlic, creating a unique flavor profile that you'll love!
Seafood Kare-kare – Another delicious dish from Siargao. It consists of shrimp and other seafood combined with local vegetables and spices for an amazing flavor combination you won't find anywhere else!
Kinilaw – One of the oldest dishes from the Philippines, typically consisting of raw fish marinated in vinegar and spices. In Siargao, this dish has been adapted to include fresh seafood from the local waters for an even more flavorful take on this classic dish.
Sapalok – Sapalok is a traditional fruit salad that originated in Siargao island. The fruits are mixed with honey, condensed milk syrup, cream cheese and some crushed nuts to create a sweet and tangy treat perfect for any occasion.
Where to Eat in Siargao
Siargao has something to satisfy every palate. Many restaurants are located around the main tourist area. Further exploration will uncover great eateries tucked away in hidden corners throughout the island and its laid-back communities. With splendid views from beachfront restaurants with stunning sunsets and creative fusion cuisine, discovering where to eat in Siargao is an exciting part of the journey.
CEV: Ceviche & Kinilaw Shack
Here you can find an array of freshly prepared ceviches and kinilaws, perfect for a light yet flavorful snack. The menu has a selection of both local dishes as well as international cuisines, giving customers something new and interesting to try. Take your pick from kingfish ceviche, Filipino-style tuna kinilaw or classic Mexican chilpokte.
Address: Tourism Rd, Siargao Island, General Luna, 8419 Surigao del Norte
Opening Hours: Monday – Sunday, 12PM – 9PM
Phone: +639394008804
Las Barricas Siargao
Las Barricas Siargao is an inviting restaurant located in the heart of General Luna on Siargao Island, Philippines. The rustic-style restaurant has an amazing view of the beach, as well as a friendly and attentive staff that guests are sure to love.
It offers authentic local cuisine that will delight any palate with its intricate flavors. So no matter what you're in the mood for, Las Barricas Siargao is a great choice! It provides customers a warm experience during their stay in Siargao Island.
Address: Siargao, General Luna, Surigao, Surigao del Norte
Opening Hours: Monday – Sunday, 4PM – 10PM
Phone: +639271688354
Calle Grill Siargao
Calle Grill Siargao is an inviting restaurant that serves deliciously prepared Filipino cuisine at pocket-friendly prices. The menu offers an extensive variety of dishes to choose from, which you can enjoy in the rustic dining area or the al fresco courtyard.
Each meal is cooked to perfection and seasoned with traditional ingredients and herbs, resulting in flavors that are authentic and top-notch. Guests can also experience atmosphere and sensations of the island life in their special dinner cruise.
Address: Purok 3 Tourism Rd, Siargao Island, General Luna, 8419 Surigao del Norte
Opening Hours: Monday – Wednesday, 8AM – 12AM / Thursday 11AM – 9PM
Phone: +639055643195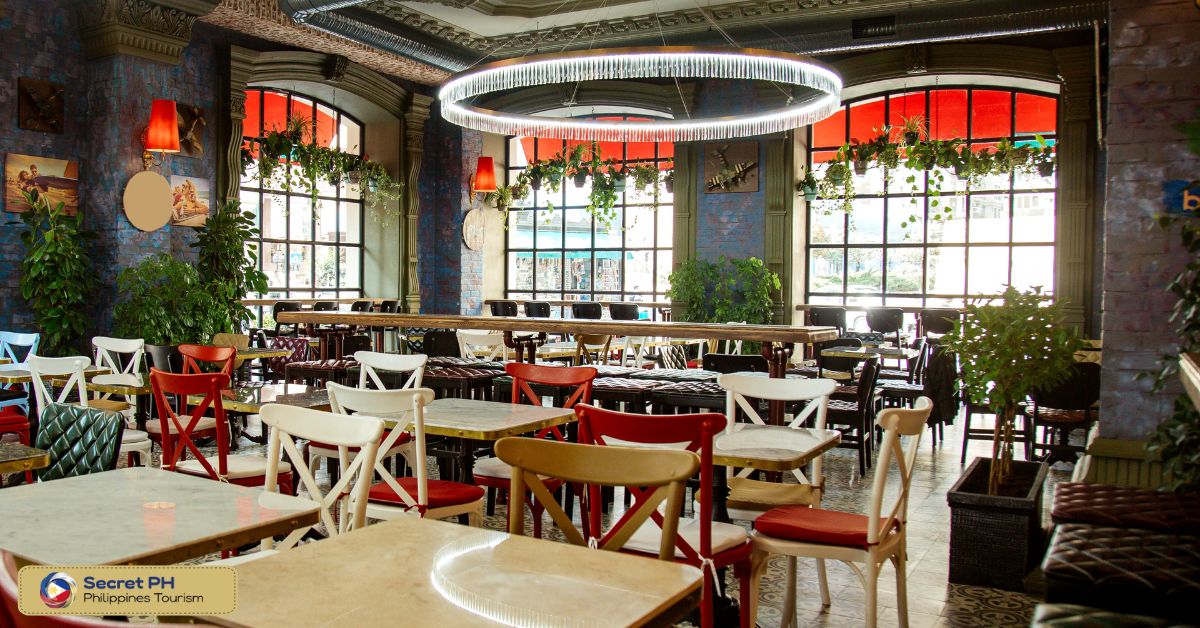 Where to Stay in Siargao
Famed as a surfer's paradise, this tropical island is home to pristine turquoise waters and white powdery beaches. Whether you are seeking a more upscale option with all the amenities of luxury living or simply want someplace basic but comfortable, you will find something here to suit your needs. Here are some accommodation options to choose from:
DaRosa Del Mar Beach Resort
Nestled next to pristine beaches, crystal clear waters and lush vegetation, this stunning destination provides an idyllic spot for an unforgettable getaway. Guests visiting the resort can take advantage of a variety of activities and amenities, such as accessible pools, yoga classes, a well-equipped gym, private beach huts and an array of seafood restaurants.
Address: Brgy, Santa Monica, Surigao del Norte
Opening Hours: 24hrs
Phone: +639664569228
Siago Beach Resort
Guests can relax on Siago Beach's idyllic white sand beach, surrounded by lush tropical forests and crystal-clear water. Siago features world-class amenities, from luxurious spa treatments to stylish bars and restaurants.
You won't be disappointed visiting Siargao's exquisite Siago resort. Whether it's surfing the shimmering blue waves of Cloud 9 or relaxing in the private cabanas, Siago has something to offer everyone.
Address: Purok V, General Luna, Surigao del Norte
Phone:  +639175909315
For bookings and more information, click here.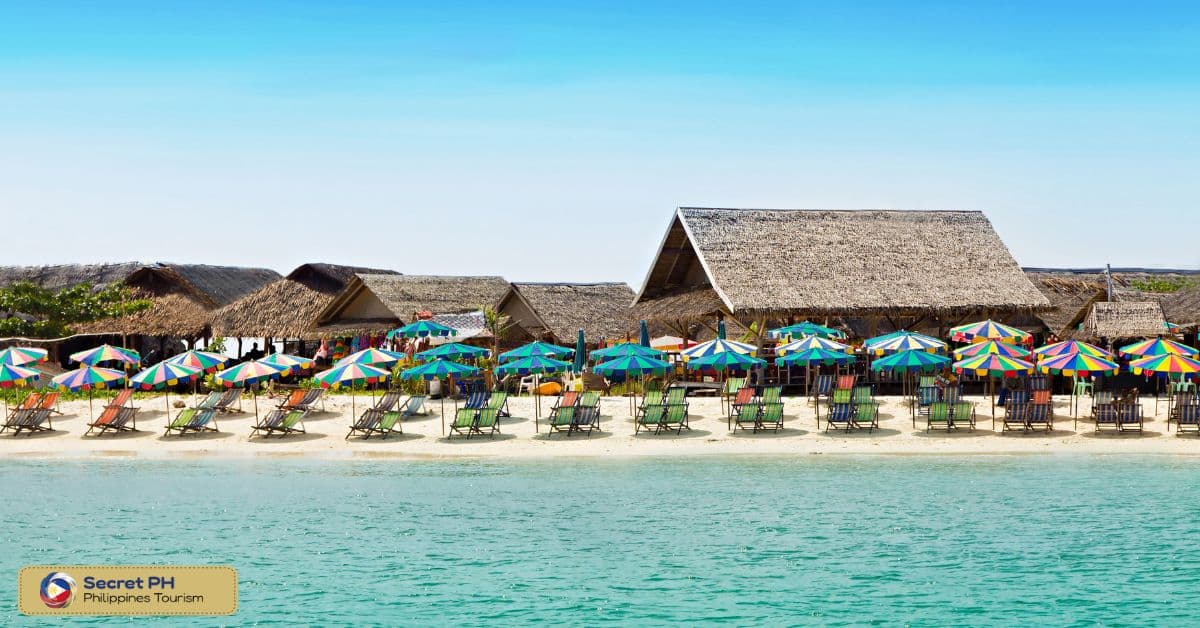 G VILLAS SIARGAO
G VILLAS Siargao offers luxurious accommodations in the tropical paradise, complete with beachfront villas and exquisite amenities. With private terraces overlooking the sea, top-notch service from attentive staff, and other convenient features like free parking spaces, guests can enjoy comfort and tranquility during their stay.
And when they're ready to explore Siargao's bountiful attractions—from its splendid coastline to the Carles Hot Spring Park—they'll find plenty of wonderful activities to make their trip extra special.
Address: Old Tourism Road Barangay, General Luna, Surigao del Norte
Opening Hours: 24hrs
Phone:  +639851025647
In Conclusion
Siargao Island is a stunningly beautiful paradise that provides a variety of activities for tourists. It is an excellent day trip destination for travelers looking to escape from the hustle and bustle of daily life and immerse themselves in nature's wonders.
Both experienced and novice divers will marvel at its deep sea treasures, while the hot springs and lagoons offer a reprieve from the heat of the island. Tourists who want to explore further can find unique islands perfect for camping, sailing, or swimming within just a few hours' journey away.