Are you looking for a place to explore and appreciate the beauty of nature? Look no further than Apayao, Philippines.
Apayao province in the Philippines is a paradise for waterfall enthusiasts. The top seven must-visit waterfalls include Maton Underground River, Mt. Solo, Agamata National Park, Carmela Falls, Maxibab Falls, Lussok Crystal Cave, and Bayugao Falls. Each offers unique beauty and a serene experience amidst nature's wonders.
Enjoy a refreshing dip in the cool waters or admire the beauty of nature from afar – either way, each waterfall promises an unforgettable experience! So, what are you waiting for? Start planning your adventure today!
1. Maton Underground River
In the northern Philippine province of Apayao lies one of the country's hidden treasures, the Maton Underground River Waterfalls. This natural wonder is a breathtaking combination of a river and a waterfall that creates a truly unique and unforgettable experience.
The Maton Underground River boasts crystal-clear water and an impressive height of 25 feet, complemented by an awe-inspiring rock formation that adds to its natural appeal. Visitors can take a guided tour of the underground river system and witness the stunning waterfalls up close.
Truly, the Maton Underground River Waterfalls in Apayao is an adventure worth experiencing for anyone seeking to explore the fascinating wonders of the Philippines.
2. Mt. Solo
The Philippines is home to some of the most breathtaking natural wonders in the world, and Mt. Solo Waterfalls in Apayao should be at the top of every adventurous traveler's list. This majestic spot offers a truly unique experience for all nature lovers.
As they will see the waterfall cascading down the mountain top, resembling a white ribbon in the midst of lush green forests and rocks. Climb the surrounding hills to get a better view of this stunning waterfall, and take a refreshing dip in the pool of crystal-clear water at its base.
Visitors can also explore the surrounding area, which is rich in flora and fauna. Mt. Solo Waterfalls is a sight to behold, and a must-visit destination for those looking to experience the beauty of the Philippines.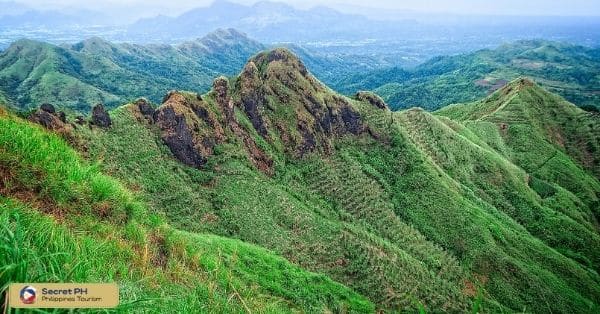 3. Agamata National Park and Wildlife Sanctuary
Agamata National Park and Wildlife Sanctuary is a stunning natural wonder in the Philippines that offers a picturesque landscape with captivating waterfalls. Located in the province of Apayao, this unspoiled paradise is a must-visit for nature lovers and adventure seekers alike.
The park boasts several waterfalls that cascade into beautifully formed pools, adding to the park's beauty and charm. Visitors can indulge in a refreshing dip in the cool waters or trek through the dense forest to get a closer look at the mesmerizing falls.
With its rich biodiversity, Agamata National Park and Wildlife Sanctuary offers an unparalleled experience that's perfect for those who seek to be one with nature. So, if you're looking for waterfalls in Apayao that offer more than just stunning views, you must visit Agamata National Park and Wildlife Sanctuary.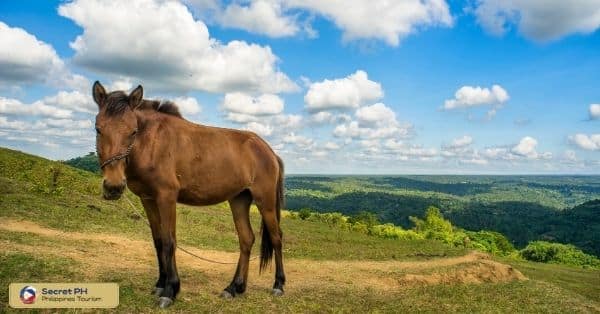 4. Carmela Falls
Carmela Fall is a stunning waterfall located in the province of Apayao in the Philippines that you simply cannot miss. Known for its picturesque surroundings and crystal clear waters, this waterfall is a true natural wonder that is waiting to be explored.
As you make your way to the falls, you will be greeted by lush forests and rocky terrain that will awaken your sense of adventure. Once you arrive, the sight of the cascading waterfalls will take your breath away.
The sound of rushing waters and chirping birds will create a peaceful ambiance for you to relax and unwind. Whether you're a nature enthusiast or simply seeking an escape from bustling city life, Carmela Fall is an ideal destination for you.
Address: Eva, Calanasan, Apayao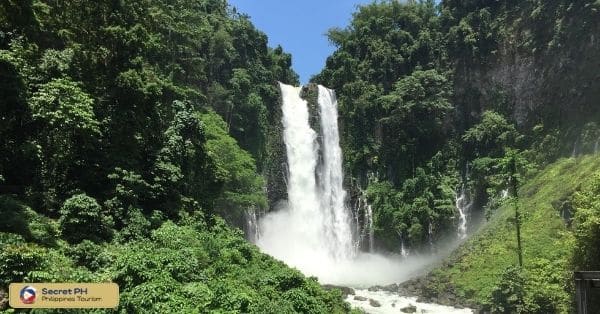 5. Maxibab Falls
Located in the Philippines, Maxibab Falls is a must-visit destination for those who appreciate the immense beauty of waterfalls. Nestled in the heart of Apayao, this waterfall boasts crystal-clear water that cascades down a series of rocks, creating an awe-inspiring sight that is guaranteed to mesmerize you.
From the moment you lay eyes on this majestic waterfall, you will be blown away by its sheer size and the power of the water as it roars down the rocks. Whether you're an adventurer, a nature lover, or simply looking to escape from the hustle and bustle of city life.
Maxibab Falls is the perfect place to find tranquility and solace. So pack your bags and head to Apayao to witness the beauty of Maxibab Falls firsthand!
Address: Sta. Filomena, Calanasan, Apayao
6. Lussok Crystal Cave
One of the hidden gems of the Philippines is Lussok Crystal Cave, located in the province of Apayao. This stunning cave system is a must-visit for anyone who loves exploring underground wonders. The cave is home to stunning crystal formations that fill it with a dazzling sparkle.
It's easy to get lost in the beauty of this cave system. However, what sets Lussok Crystal Cave apart from other caves in the Philippines is its waterfalls. The cave's cascading waters create a serene atmosphere that makes it feel like you're in the middle of a rainforest.
Visiting Lussok Crystal Cave is an incredible experience that you won't regret. Remember to come prepared with sturdy shoes, a flashlight, and a sense of adventure.
Address: 789V+P5W, Luna, Apayao
Hours Open: Sunday – Saturday: 8:00 am – 4:00 pm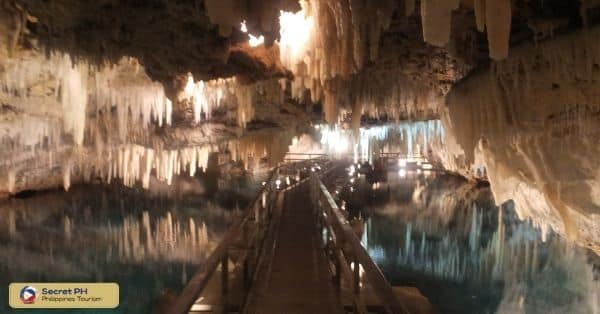 7. Bayugao Falls
Nestled in the beautiful province of Apayao in the Philippines lies Bayugao Falls, an enchanting gem that nature enthusiasts must visit. This stunning attraction boasts crystal clear waters that cascade down towering cliffs amidst lush vegetation, creating a serene and refreshing atmosphere.
The trek to the falls is an adventure in itself, as hikers navigate through rugged terrain and explore the surrounding wilderness. Once you reach Bayugao Falls, the breathtaking view is worth every step of the journey.
Whether you're looking for a thrilling adventure or a peaceful retreat, Bayugao Falls is a must-visit destination that showcases the natural beauty of the Philippines.
Address: 889C+HHV, Luna, Apayao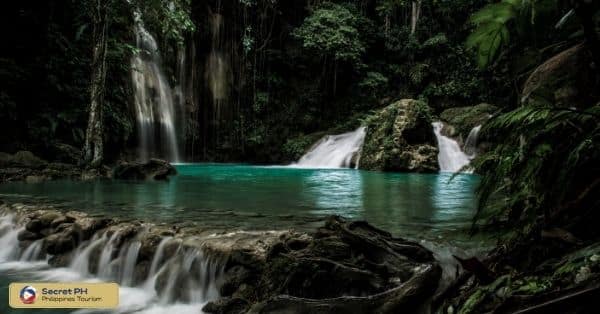 In conclusion
With its natural beauty, the Philippines boasts some of the world's most captivating sights, including its numerous waterfalls. When it comes to waterfalls, Apayao is one of the go-to provinces in the country.
This landlocked area has hidden gems that are waiting to be uncovered. From the serene and tranquil beauty of the Marag Valley Falls to the majestic beauty of Namulbenga Falls, Apayao has it all. Visiting the top 7 waterfalls in Apayao is a journey you will always remember.
Each of these waterfalls is unique and offers breathtaking moments in the midst of nature. The experience is simply unforgettable, a true testament to the province's natural magnificence. If you're a nature lover seeking adventure, these waterfalls should definitely be at the top of your travel list. Plan your trip and be captivated by the beauty that is Apayao.