Step inside the mesmerizing Sohoton Cove, a truly breathtaking natural sanctuary in the Philippines. From its stunning limestone formations and shimmering emerald waters to its resident jellyfish population and idyllic hidden lagoons, this is one destination that every nature-lover should have on their travel list.
Indulge in the tranquility and peace that Sohoton Cove offers, surrounded by stunning landscapes and abundant wildlife. Prepare to be dazzled by something truly special: an incredible journey into the wonderful world of place in the Philippines.
Location and Accessibility
The Stunning Sohoton Cove is located on the country's eastern side, surrounded by the majestic Philippine sea. It is accessible only by boat and can be reached from Basey town or Tacloban City.
Several companies cater to tourism in these areas, such as Sohoton Explore fun tours where tourists can book tours and enjoy sailing on a traditional banca, swimming with stingless jellyfish, or exploring limestone cliffs and caves.
The best time to visit is usually during the dry season when the waters are clear, and it's easier to navigate your way between the islands. Experiencing nature's beauty at its finest while understanding its complexities has never been more accessible than in Sohoton Cove.
Natural Wonders of Sohoton Cove
Guests to the majestic Sohoton Cove are treated to a unique and unforgettable experience amongst the towering limestone cliffs, lush vegetation, and crystal-clear waters of this quintessential Philippines getaway.
The Unique Formation of the Cove
As one of Asia's most ecologically distinct locations, the cove features an unusual yet captivating landscape due to its unique formation. Millions of years ago, majestic limestone cliffs were aligned by erosion from within and shoreside. Today, their distinctive form is a testament to Mother Nature's mightiest handiwork.
In addition to colorful coral formations and sparkling wells cascading over coral-strewn pools, visitors come across something they will treasure forever–caves filled with diverse wildlife, such as bats and monitor lizards. This oasis's incredible beauty and serenity provide memories that will surely last a lifetime.
Majestic Limestone Cliffs
The majestic limestone cliffs of Sohoton Cove in the Philippines is a true natural wonder. The area is richly decorated with huge limestone cliffs that reach up to heights of seven meters! These awe-inspiring limestone formations have become well known for their striking colorations and texture, varying from pure white to yellow.
Filled with lush tropical vegetation, the crevices of these limestone rock faces are alive with a diverse array of exotic plants and unique wildlife species – making this natural paradise a must-visit destination for nature lovers.
Serene Lagoon
The Serene Lagoon of Sohoton Cove is a breathtakingly beautiful area of the Philippines. Appropriately named, the lagoon exudes a stillness and serenity like no other, enveloping its visitors in tranquility.
Nestled in the limestone towers surrounding the vibrant green water lies the fascinating lagoon fauna, from colorful corals to diverse aquatic life. There are plenty of spots for divers to explore, showing offSohoton Cove's raw, untouched beauty.
Explorers looking for an unforgettable adventure need look no further than this incredible natural wonder, where each discovery leads to an even more gorgeous reward. Perfect for swimming and snorkeling activities, too, this majestic destination is sure to captivate any traveler lucky enough to spend time admiring its incredible secrets.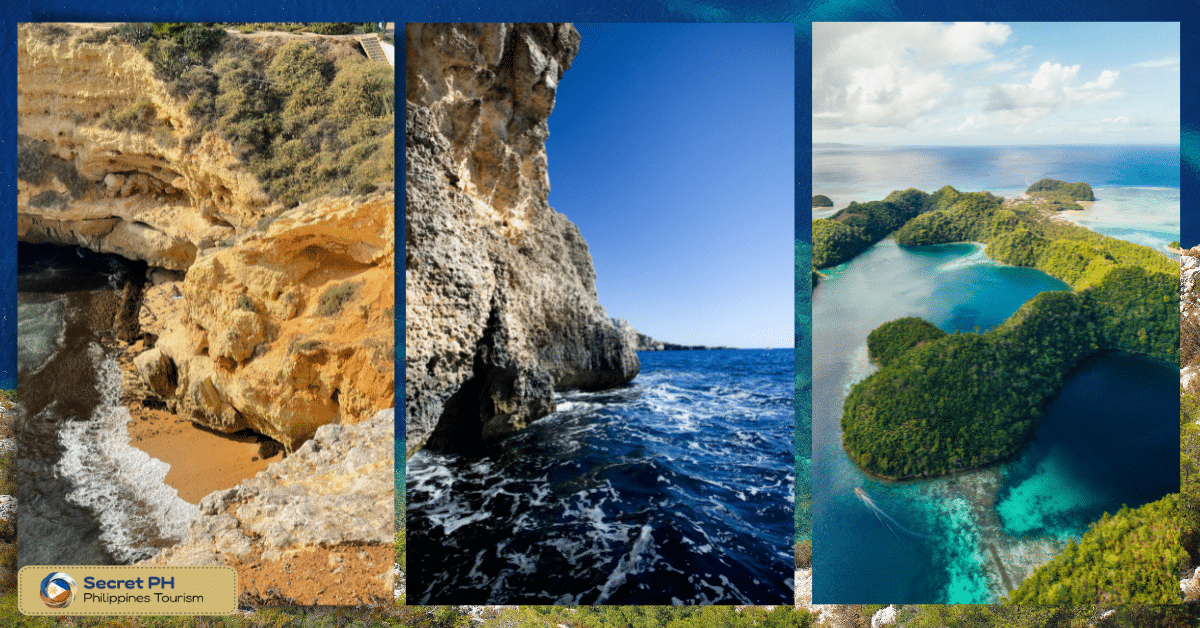 Surreal Blue Hole
Of all these majestic lagoons, the Blue Hole stands out with its ethereal crystal-blue water that captivates tourists with an otherworldly beauty. Its incredible hues are created by thousands of bright and vivid corals that inhabit the region, offering every swimmer a chance to witness nature's own brilliant artistry.
Besides the colorful fishes, visitors also get to explore a natural bridge where a large chunk of limestone connects two cliffs – a surreal spectacle to marvel at! This magical cove remains one of the Philippines' best natural attractions!
Rich Marine Life
The clear waters surrounding Sohoton Cove offer visitors a glimpse of a natural wonderland. With well-preserved coral reefs and some of the world's most abundant coastal wildlife, this area is one of nature's crowning masterpieces.
Schooling jackfish and yellowtail barracuda swim alongside colorful species of Moorish idol, angelfish, parrotfish, unicorn fish, and butterfly fish small enough to fit into a palm-sized hand. Squid, cuttlefish, and seahorses are regular sightings on night dives.
Large sea turtles often roam in shallow waters near the shore – an opportunity for divers to take in their beauty easily. With 200 identified species of hard and soft coral, Sohoton Cove's marine biodiversity ranks as some of the highest in the world. A true treasure trove for biologists alike, it is no surprise that this cove has been aptly nicknamed "The Jewel" by local fishermen and tourists alike.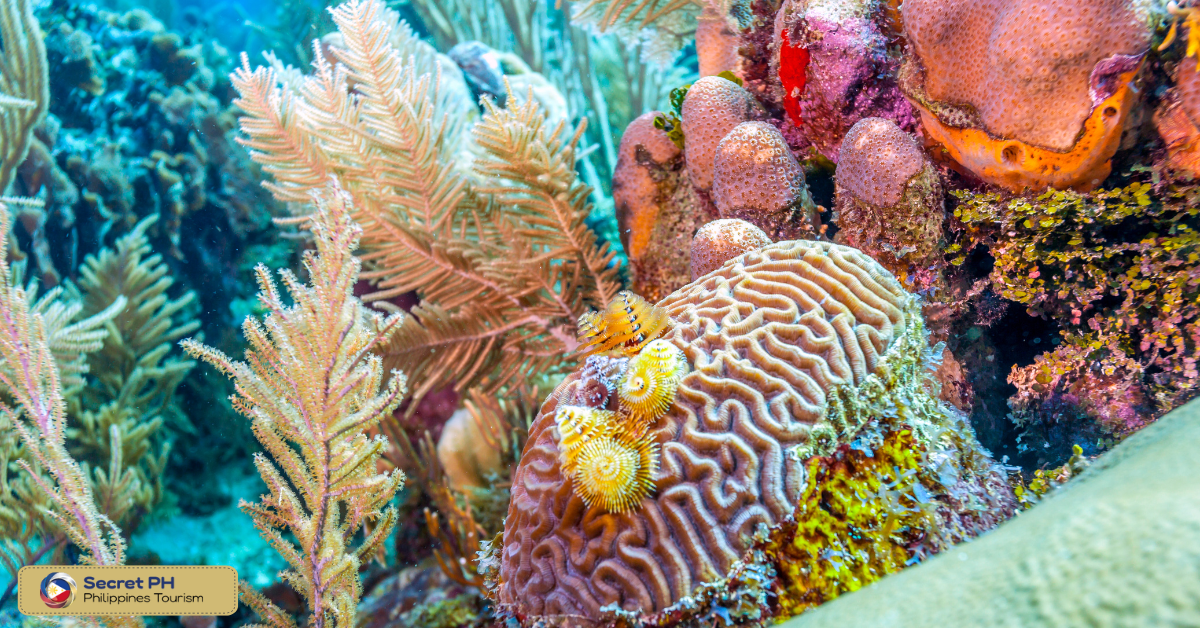 Adventure Activities in Sohoton Cove
Sohoton Cove is an ideal place to explore and enjoy adventure activities.  Here are some of the activities you can explore and enjoy:
Island Hopping and Snorkeling
Visitors can experience the wild wonders of the cove by embarking on an island hopping or snorkeling tour. Island hopping allows travelers to explore the different islets and see firsthand some of their peculiar formations, including the strangely-shaped Panhulugan Island.
Meanwhile, snorkelers will have a chance to marvel at life underwater as they discover amazing coral reefs teeming with vibrant marine life, from parrotfish to seahorses. For even more excitement, cliff-jumping sites are also around the corner!
With all these rewards lying in wait, embarking on an adventure through Sohoton Cove is sure to be an unforgettable experience.
Cave Exploration
Exploring Sohoton Cove's natural wonders is a must-do activity for any adventurer visiting this paradise. A remarkable network of subterranean limestone cave systems awaits visitors.
Inside the dark, subterranean depths, explorers will find unique crystalline rock formations, stalagmites, and stalactites that sparkle in the light from headlamps. There are also squishy mud baths, where even experienced adventurers can feel like a kid again.
Adventurous explorers can take on rappelling down sheer cliff faces and spelunking through winding passageways that lead to undiscovered vistas and breathtaking views. Sohoton Cove's wonders are truly an unforgettable adventure!
Kayaking and Paddleboarding
Exploring Sohoton Cove is made all the more fun with various adventure activities available, particularly kayaking and paddleboarding. These are excellent ways to travel around the lagoon, marvel at its beauty, and get close to some awe-inspiring rock formations.
Each activity offers unique perspectives and challenges: while on the kayak you can skim through waters until reaching rock pools fringed with mangrove trees, while paddleboarding gives you a chance to enjoy tranquil times along narrow stretches of waterways.
Regardless of your choice of activity, the turquoise waters and lush, tropical surroundings allow finding peace and relaxation during your visit to this stunning natural wonderland in the Philippines.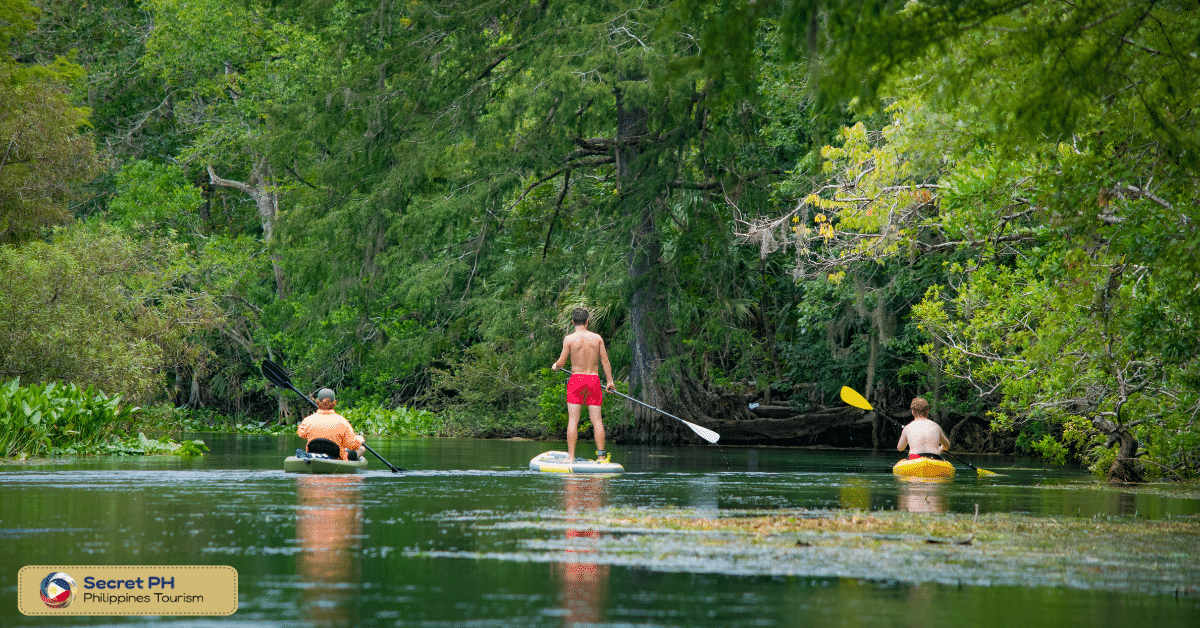 Cliff Jumping and Swimming
Adrenaline junkies would love the thrill of cliff-jumping off the towering rocks surrounding Sohoton Cove. With its clear, crystal waters and picturesque backdrop, this is a once-in-a-lifetime experience.
As you prepare to leap into the blue abyss below, witness the untouched beauty of nature around you, and be sure to capture a few pictures or videos! After jumping, take some time to explore beneath the water's surface. The marine life here is abundant, with plenty of sea creatures that can be seen during snorkeling or SCUBA dives.
Whether your adventure plan includes cliff jumping, swimming, or a combination of both, Sohoton Cove offers a unique and exciting experience that will last for years!
Tips for Visiting Sohoton Cove
To make the most of your visit to this natural wonderland, it's important to plan ahead and be prepared. From selecting the best time to visit choosing the right gear, these tips will help ensure that your trip to Sohoton Cove is a memorable and enjoyable experience.
Plan your visit in advance: Sohoton Cove is a popular tourist destination and can get crowded during peak season. To avoid crowds and have a more peaceful experience, it's best to plan your visit in advance and book your activities and accommodations ahead of time.
Pack for the elements: Sohoton Cove is a natural environment; visitors should be prepared for the elements. Pack sunscreen, insect repellent, a hat, a swimsuit, and a waterproof camera to capture the stunning scenery.
Respect the environment: Sohoton Cove is a protected area, and visitors are asked to respect the environment and follow all rules and regulations. This includes not littering, respecting wildlife, or touching or disturbing any natural features.
Stay safe while exploring: Many activities in Sohoton Cove, such as kayaking, snorkeling, and cave exploration, require physical exertion and can be hazardous. Visitors should follow all safety guidelines and be physically healthy before attempting these activities.
Hire a local guide: A local guide can provide valuable insights into the history and culture of Sohoton Cove, help visitors navigate the area, and ensure a safe and enjoyable experience.
Be mindful of your impact: Sohoton Cove is a unique and fragile environment, and visitors should be mindful of their impact. This includes minimizing waste, being mindful of noise levels, and supporting sustainable tourism initiatives.
In Conclusion
Sohoton Cove is an incredible destination with a wide range of activities and attractions that make it unique.
From its majestic limestone cliffs to the sparkling emerald waters, this natural wonderland offers something for everyone – from nature lovers looking for breathtaking scenery to adrenaline junkies seeking thrills! With careful planning and respect for the environment, visitors can experience Sohoton Cove's pristine beauty in all its glory.
Whether you're looking for adventure or relaxation, there's no better place than Sohoton Cove to discover one of Mother Nature's greatest masterpieces!