Taal Lake and Volcano attract visitors from all over the world for a unique and unforgettable experience. Nestled in the middle of Luzon Island, it is famously known for its picturesque landscape, vibrant history, and outdoor activities.
If you're a nature enthusiast looking for an awe-inspiring destination, look no further than Taal Lake and Volcano. Surrounded by 35 volcanoes, the lake creates a stunning scene of mountains and blue waters that will take your breath away.
Bird watching has also become increasingly popular around Taal Lake as many species frequent the area. As one of the country's most iconic natural attractions, visits to both the lake and volcano promise captivating views of lush forests and grasslands that are sure to bring joy to every nature enthusiast.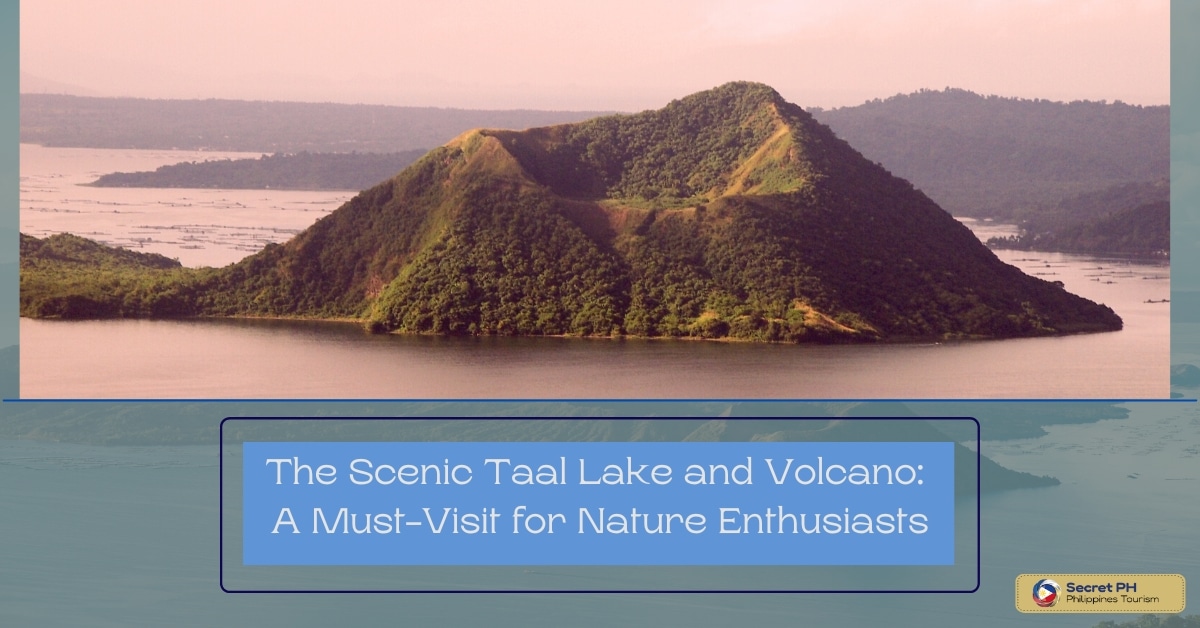 The Beauty of Taal Lake
Taal Lake is a breathtaking body of water located in the Philippines. Its unique geographical formation, stunning scenery and landscape, and surrounding vegetation and wildlife make it a sight to behold.
The lake itself is an interesting geological formation, as it is surrounded by 35 volcanoes that are all part of the same caldera. This makes for stunning views and picturesque landscapes that will take your breath away. The blue waters of the lake and the green hills that surround it create a majestic scene that cannot be matched.
The lake also has lush vegetation and diverse wildlife. There are over 190 different species of birds that call this area home, as well as various mammals such as monkeys, wild boars, and deer. There are also many types of fish living in the lake, making it a great spot for fishing!
Overall, Taal Lake is an amazing place to visit and truly captures the beauty of nature. With its unique geography, stunning scenery, abundant wildlife, and vibrant vegetation there is something to appreciate no matter what time of year you visit.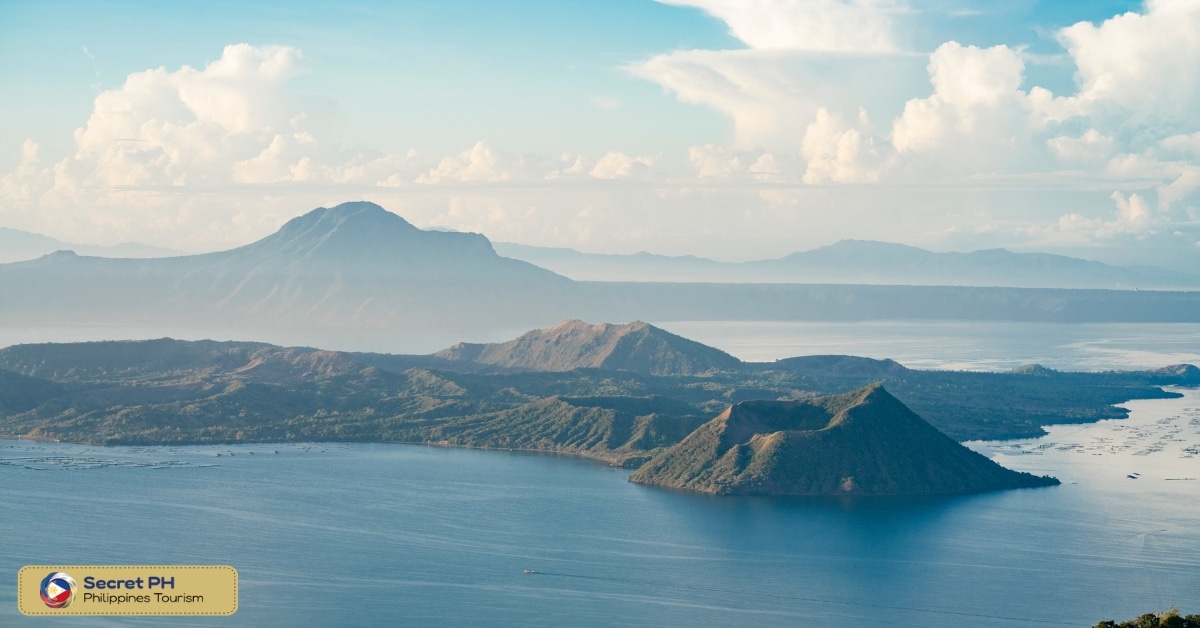 The Eruptive History of Taal Volcano
Taal Volcano, located on the island of Luzon in the Philippines, is one of the most active volcanoes in the country and has a long history of eruptions. The volcano is unique in that it has a lake within its caldera, which adds to its stunning scenery.
Despite its small size, Taal Volcano has had a significant impact on the surrounding area, causing destruction and forcing evacuations throughout the years.
Geological Formation and Characteristics
Taal Volcano is part of the larger Taal Caldera, which formed as a result of repeated volcanic activity and collapse over thousands of years. The current Taal Volcano cone formed within the caldera and has been active for several thousand years, with its last major eruption occurring in 1965.
The volcano is classified as a complex volcano, which means it has multiple vents and a history of both explosive and effusive eruptions.
Previous Eruptions and Current Status
Taal Volcano has had several notable eruptions throughout history, with the most destructive taking place in 1911 and 1965. The 1911 eruption caused widespread damage, burying several towns and killing hundreds of people.
The 1965 eruption, while not as destructive, forced the evacuation of thousands of people and caused significant damage to crops and infrastructure. Today, Taal Volcano is considered active and under constant monitoring by the Philippine Institute of Volcanology and Seismology.
Volcanic Safety Measures and Guidelines
Due to the unpredictable nature of the volcanic activity, it is important for visitors to be aware of safety measures and guidelines. The Philippine Institute of Volcanology and Seismology maintains a monitoring and warning system for Taal Volcano and regularly updates the status of the volcano.
In the event of an eruption, it is important for visitors to follow evacuation orders and stay clear of the danger zone. Additionally, it is recommended that visitors educate themselves on volcanic hazards and safety measures before visiting the area.
In conclusion, Taal Volcano is a beautiful and unique natural feature that has a rich history of eruptions and activity. Despite the potential dangers, it remains a popular destination for nature enthusiasts and tourists alike, offering stunning scenery and a chance to experience the power of volcanic activity.
Activities and Attractions around Taal Lake and Volcano
Taal Lake and Volcano is one of the most popular tourist attractions in the Philippines. Located on the island of Luzon, it offers a wide range of activities and attractions for visitors. From hiking and trekking to boat tours and fishing, there are plenty of ways to explore this beautiful area.
Phone: +6325213377; +639063318782; +639205472178
For pictures, booking, and more information, click here.
If you want to visit this place, check the directions here.
Hiking and Trekking
The surrounding area of Taal Lake and Volcano is perfect for those who love outdoor activities. There are several trails that offer stunning views of the lake, volcano, and surrounding countryside. The trails vary in difficulty, so there's something for everyone from beginner hikers to experienced trekkers.
Boat Tours and Fishing
Boat tours are a great way to explore the lake up close. You can take a tour around the lake or even go fishing if you're feeling adventurous! Fishing is a popular activity here as well, with many species of fish found in the waters around Taal Lake.
Cultural and Historical Significance
Taal Lake has been an important part of Philippine culture for centuries. It was once home to many indigenous tribes who lived off its plentiful resources. Today, it remains an important part of local culture, with many festivals held throughout the year celebrating its history and significance.
Other Adventure Sports
If you're looking for more adventure than just hiking or fishing, there are plenty of other activities available around Taal Lake as well. From zip-lining through the forest canopy to kayaking across the lake, there's something for everyone here!
Accommodation and Transportation
When visiting the scenic Taal Lake and Volcano, it is important to consider the available accommodation options and transportation options to ensure a comfortable and convenient trip.
Available Accommodation Options
Visitors to the Taal Lake and Volcano area have a range of accommodation options to choose from, ranging from budget-friendly options to luxury resorts. For those on a budget, there are several guesthouses and hostels in the nearby towns, providing basic amenities at an affordable price.
For those looking for a more comfortable stay, there are several hotels and resorts in the area, offering a range of amenities such as swimming pools, restaurants, and scenic views of the lake and volcano.
Transportation to and around the Area
There are several transportation options for visitors to get to and around the Taal Lake and Volcano area. The nearest airport is the Manila International Airport, from which visitors can take a taxi or private car to the area.
For those traveling by land, there are several bus and jeepney options available from Manila and nearby towns. Once in the area, visitors can rent a private car or take a tricycle to reach the various tourist attractions around the lake and volcano.
Convenient and Affordable Options
When planning a trip to Taal Lake and Volcano, it is important to consider both convenience and affordability. One option to consider is booking a tour package, which includes transportation and accommodation, and provides a convenient and cost-effective way to experience the area.
Additionally, visitors can opt for budget-friendly options such as taking public transportation or staying in affordable accommodation options, while still enjoying all that the area has to offer.
In conclusion, there are several accommodation and transportation options available for visitors to Taal Lake and Volcano, ranging from budget-friendly to luxurious options.
By considering both convenience and affordability, visitors can make the most of their trip and enjoy the stunning scenery and unique geological features of this must-visit destination.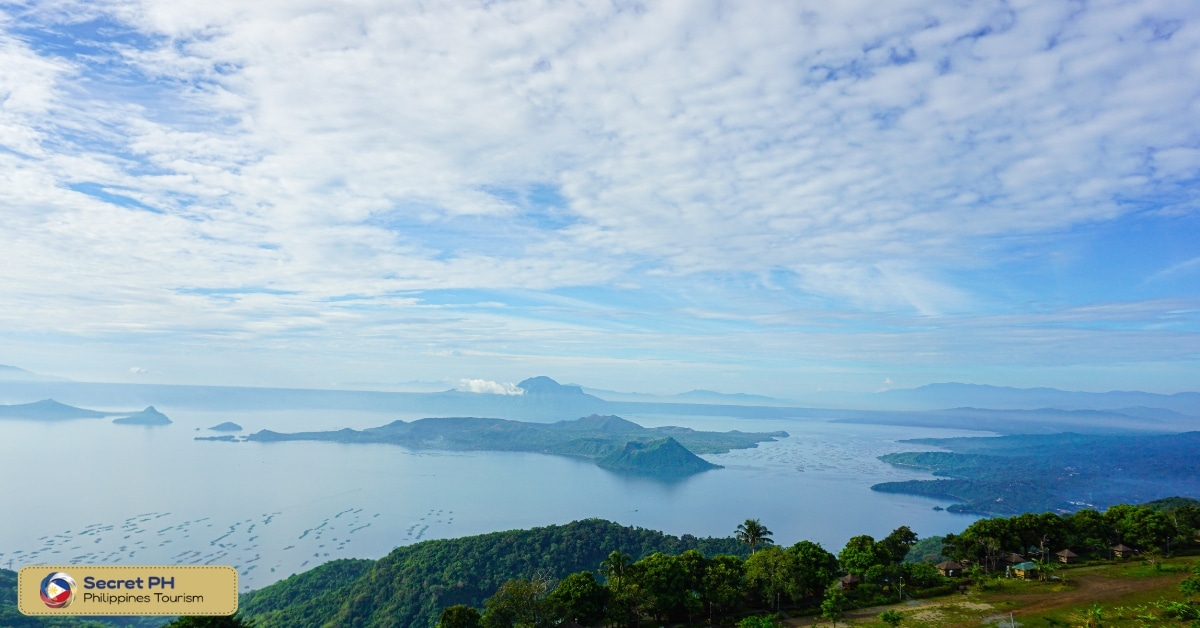 In conclusion
The Scenic Taal Lake and Volcano is a breathtaking destination for any nature enthusiast. With its striking beauty and list of available activities, it's a perfect place to explore the wilds of the Philippines.
From paddle-boating and horseback riding around the lake to hiking around the volcano to get a panoramic view over Taal Lake, the scenery here will take your breath away.
Plus, there are plenty of nearby attractions that make this area an ideal spot for multiple-day visits. In short, The Scenic Taal Lake and Volcano is an amazing place to explore nature and one that should not be missed.