The Philippines is a tropical archipelago of more than 7,000 islands in Southeast Asia. Its climate, which is influenced by the monsoon winds and the warm and cold ocean currents that flow around it, can be highly variable from one region to another. This variability has a direct impact on the agricultural sector in the Philippines, which is a vital contributor to the country's economic development and its citizens' livelihood.
The Philippines' tropical climate is divided into three zones, making agriculture a vital sector of the population. However, climate variability, including typhoons, floods, and droughts, pose significant risks to livelihoods. Agricultural communities have developed resilience and adopted new technologies, while the government implements policies to enhance climate resilience.
This article strives to provide a better understanding of how weather and climate influence agriculture in the Philippines and its people's lives.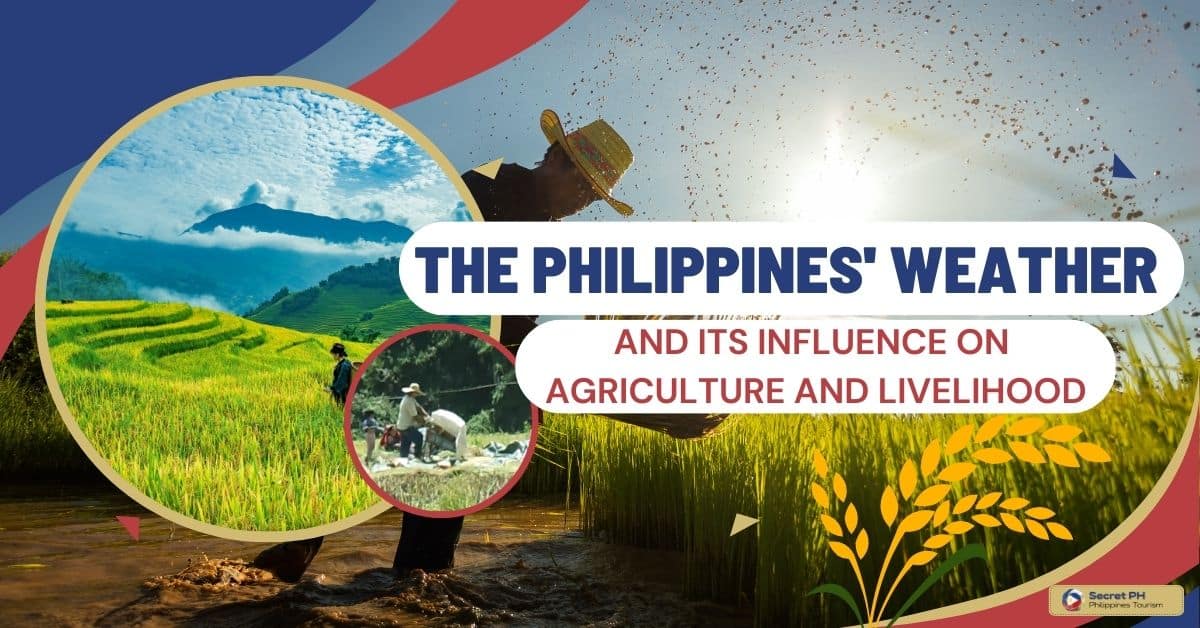 The Philippines' Climate Zones
The Philippines is located in Southeast Asia, with an archipelago of 7,641 islands. The country's climate is classified as tropical, meaning it is generally hot and humid throughout the year. However, due to the country's geography and varied topography, the weather patterns can differ significantly from one region to another.
Here are the four distinct climate zones in the Philippines:
Type 1: Tropical Rainforest Climate
The first climate zone is characterized by its abundant rainfall and lush vegetation. Located in the eastern parts of the country, this climate zone experiences heavy rainfall throughout the year, with no distinct dry season.
Temperatures in this zone are relatively high, ranging from 25°C to 27°C, with high levels of humidity. This climate zone is home to the country's rainforests and pristine beaches, making it a popular tourist destination.
Type 2: Tropical Monsoon Climate
The second climate zone experiences a distinct rainy and dry season. The rainy season typically sets in from May to October, while the dry season is from November to April.
Temperatures in this zone are similar to that of the tropical rainforest climate, with highs of 25°C to 27°C. The coastal areas in this zone experience strong winds during the rainy season, making it a prime spot for surfing.
Type 3: Tropical Savanna Climate
The third climate zone is characterized by its distinct wet and dry seasons. With the rainy season falling from June to November, and the dry season between December and May.
Temperatures in this zone can reach highs of 30°C, with less humidity than the previous two climate zones. This climate zone is home to the country's vast agricultural lands and is an important contributor to the economy.
Type 4: Tropical Rainforest and Savanna Climate
The fourth and final climate zone is a combination of the tropical rainforest and savanna climate. This zone experiences a significant amount of rainfall throughout the year, but it also has a dry season.
Temperatures in this zone can range from 25°C to 28°C, with high humidity levels. This climate zone is home to the country's mountain ranges and is a popular destination for outdoor adventurers.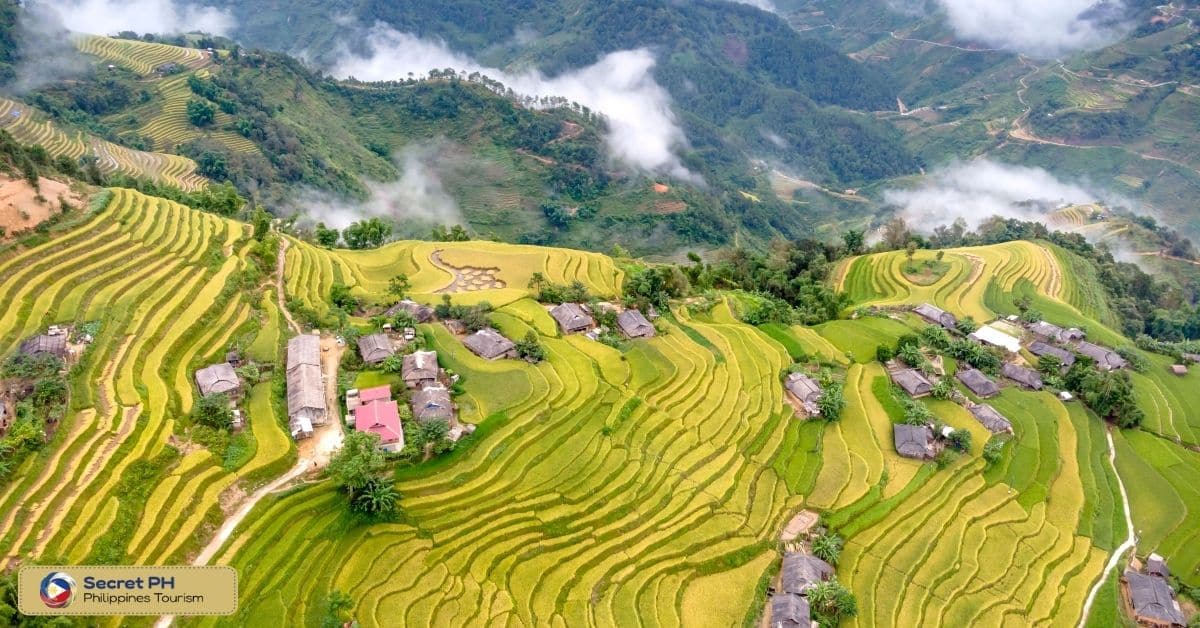 Agriculture as a Vital Sector in the Philippines
Agriculture is a vital sector in the Philippines, employing around 25% of the population and contributing to 10% of the country's Gross Domestic Product (GDP). The sector encompasses a wide range of activities, including crop production, livestock farming, fisheries, and forestry. It provides food for the country's growing population and raw materials for various industries, such as textiles, furniture, and construction.
However, the agricultural sector faces numerous challenges, such as climate variability, land degradation, low productivity, and limited access to technology and markets. These challenges have significant impacts on the livelihoods of farmers, who often struggle to make ends meet. Therefore, there is a need for concerted efforts from the government, private sector, and civil society to support the development of the agricultural sector and enhance the resilience of farming communities.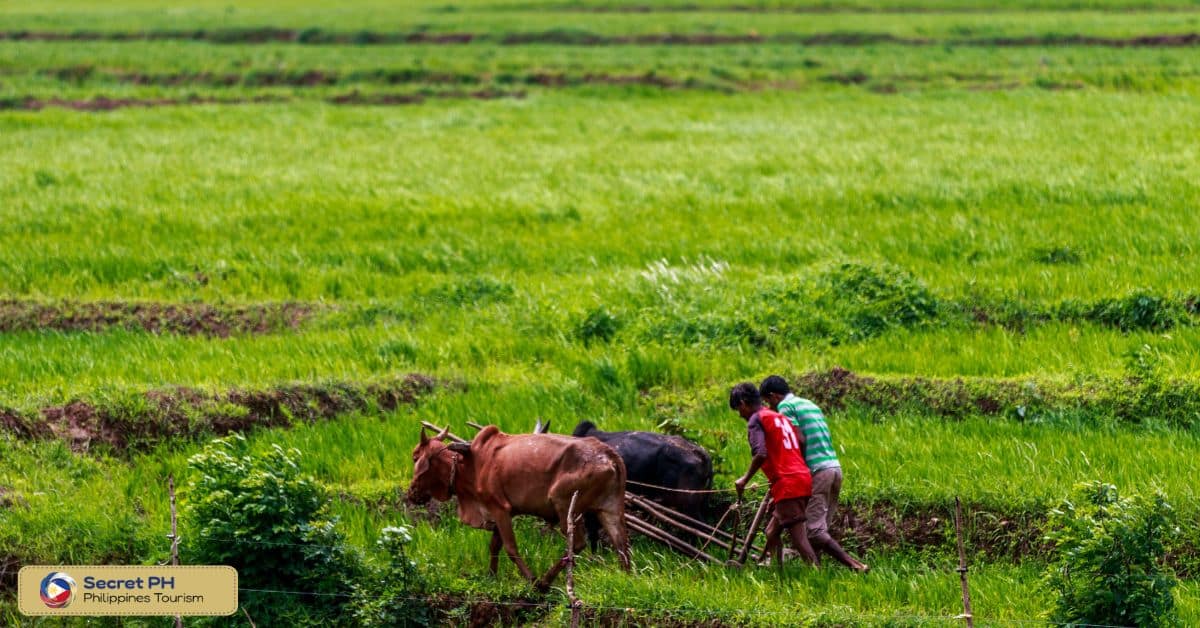 Effects of Climate Variability on Agriculture
Climate variability has become an increasingly pressing concern for agriculture in the Philippines. Extreme weather events such as droughts, floods, and typhoons have become more frequent, affecting agricultural productivity and food security in the country. Here, we will explore the effects of climate variability on agriculture in the Philippines, as well as some possible adaptation measures that can be taken to mitigate these effects.
Increased Water Stress: One of the most significant impacts of climate variability on agriculture in the Philippines is increased water stress. Droughts and erratic rainfall patterns have led to water scarcity, making it difficult for farmers to irrigate their crops. This has affected rice production, which is the main staple crop in the country.
Reduced Crop Yields: Extreme weather events have caused significant losses in crop yields, leading to decreased agricultural productivity. Floods and typhoons have destroyed crops and infrastructure, such as irrigation systems and storage facilities, resulting in decreased yields and quality of agricultural products.
Pests and Diseases: Climate variability has also caused changes in the distribution and behavior of pests and diseases that affect crops. For example, changes in temperature and humidity have created conducive conditions for the growth and spread of crop diseases such as bacterial wilt, brown spot, and stem rot. This has further reduced crop production and quality.
Adaptation Measures: To mitigate the effects of climate variability on agriculture in the Philippines, several adaptation measures can be taken. These include:
Improving water management and irrigation systems to ensure efficient use of available water resources.
Developing climate-resilient and drought-tolerant crops that can withstand extreme weather events.
Developing early warning systems for weather-related disasters to allow farmers to prepare and protect their crops.
Promoting integrated pest management practices to reduce the impact of pests and diseases on crops.
Typhoons and their Impact on Agriculture and Livelihood
The Philippines is a country that gets hit by around 20 typhoons annually. With each typhoon that passes, the nation is left with destruction in its wake. The devastating effects of a typhoon can be seen in various aspects of the country, but the agricultural sector and livelihood of the people tend to be the hardest hit.
Here is a table summarizing the impact of typhoons on agriculture and livelihood in the Philippines:
| Agricultural Impact | Livelihood Impact |
| --- | --- |
| Destroyed crops and infrastructure, loss of livestock | Fishing and tourism industries were heavily impacted, loss of homes and infrastructure |
| Damage to agricultural crops, particularly rice, and corn | Loss of jobs in the fishing industry, extensive damage to infrastructure |
| Damage to crops including rice, corn, and vegetables. | Loss of jobs in the agriculture and fishing industries, and significant damage to houses and infrastructure. |
Floods and Droughts: Challenges Faced by Filipino Farmers
The farming industry in the Philippines plays a significant role in the country's economy, providing employment and food supply for millions of Filipinos. However, the farming sector is one of the most vulnerable industries to natural disasters, especially floods and droughts. These natural calamities pose major challenges for Filipino farmers, making it difficult for them to grow crops, maintain their livelihoods, and contribute to the economy.
The Impact of Floods on Filipino Farmers
Floods are one of the most commonly occurring natural disasters in the Philippines, mainly caused by heavy rains and typhoons. These floods can cause severe damage to crops, animal husbandry, and infrastructure, resulting in significant economic losses for farmers. Floods can force farmers to abandon their crops and begin the planting process again, which can lead to further economic struggle.
The aftermath of floods can also create serious health risks for Filipino farmers, with stagnant water leading to an increase in diseases such as dengue, leptospirosis, and cholera. Floods can often displace farming communities, leading to the disruption of daily routines and the struggle to find means to cope with the loss of their harvests.
The Impact of Droughts on Filipino Farmers
Droughts occur in the Philippines mainly because of El Niño, a climate phenomenon that leads to an extended period of dryness. Droughts significantly impact Filipino farmers, leading to rapid soil degradation and low yields for crops. Farmers often have to depend on irrigation systems and other water sources, which can lead to disputes and conflicts over water resources.
Droughts can lead to severe economic consequences for Filipino farmers, as they struggle to maintain their livelihoods or face reduced income because of low crop yields. These situations can result in farmers selling their land, migrating to urban areas, or being trapped in a cycle of debt.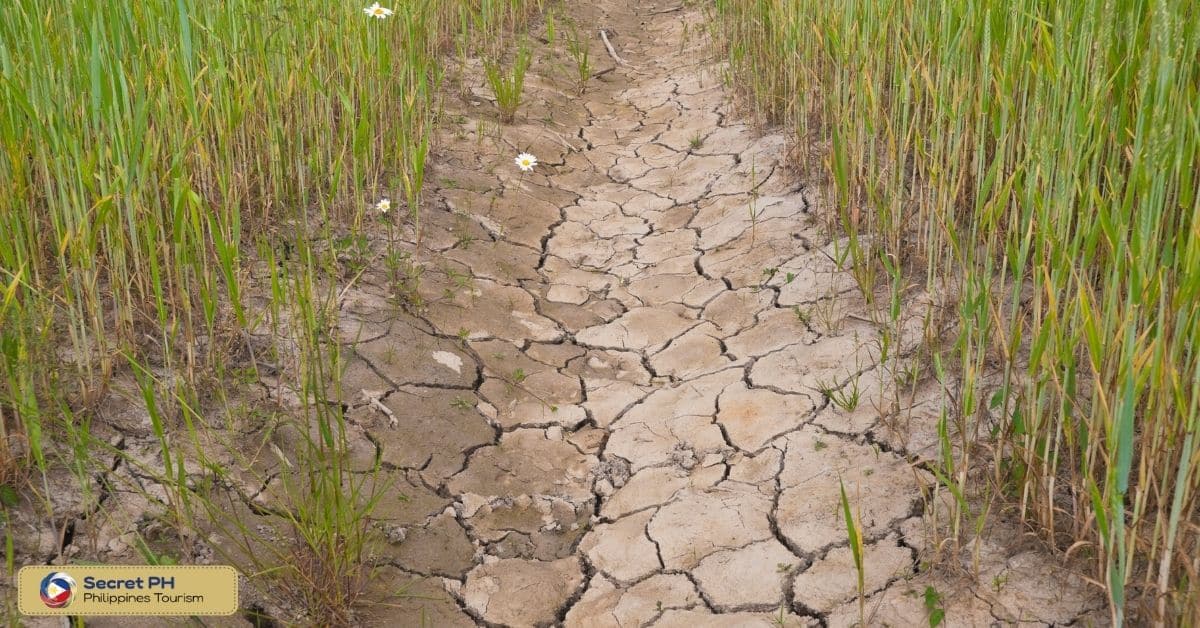 Coping Strategies and Resilience of Agricultural Communities
Agriculture plays an essential role in the Philippines' economy, providing livelihoods for millions of people. However, the country's weather patterns can be unpredictable, with typhoons, droughts, and floods frequently causing damage to crops and infrastructure.
To withstand these challenges, agricultural communities have developed several coping strategies and resilience measures to ensure their livelihoods' sustainability.
1. Cultivating Diversity– Agricultural communities in the Philippines have been practicing crop diversification for generations as a coping strategy for weather variability. They cultivate a mix of crops, including rice, fruits, vegetables, and root crops, to mitigate losses when a single crop is damaged due to weather changes.
2. Enhancing Infrastructure and Conservation- Agricultural infrastructure includes irrigation systems, roads, and equipment necessary for farming. Damage to infrastructure from extreme weather events can result in significant losses for farmers, so communities have started implementing measures to improve infrastructure resiliency to cope with the weather changes.
3. Community Collaboration-  Agricultural communities have longstanding traditions of working together to protect their farms and livestock during extreme weather events, such as typhoons and floods. Community members help each other in securing their livestock and property, evacuating to safe areas, and repairing the damage.
Innovations and Technologies to Mitigate Climate Risks
Climate change is not just a buzzword; it is happening, and the consequences are alarming. The Philippines is one of the most vulnerable countries to the impacts of climate change. With its dependence on agriculture as the main source of livelihood, it's essential to have innovations and technologies that can mitigate climate risks.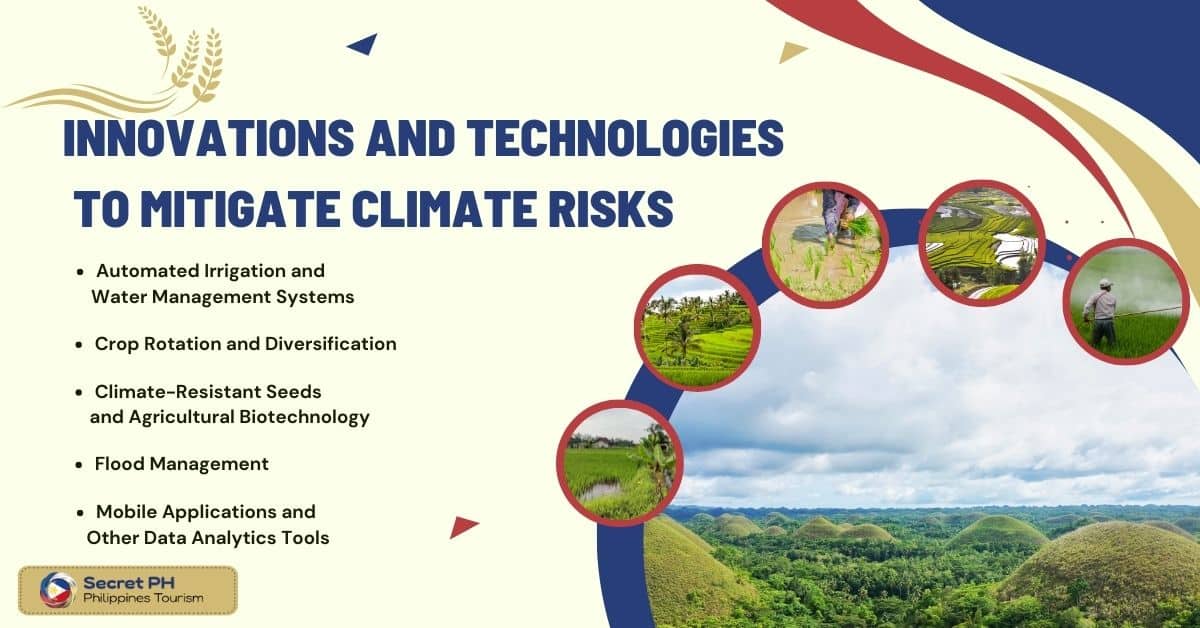 Automated Irrigation and Water Management Systems
One of the significant challenges faced by farmers is water management during droughts or typhoons. Automated irrigation systems help farmers minimize water usage while maximizing crop yield by providing precise water measurements, controlled drip irrigation, and automated response during extreme weather events. This innovation can significantly help in water conservation and crop protection in the face of climate change.
Crop Rotation and Diversification
Crop rotation and diversification can also help mitigate the risk of crop failure due to climate change. By alternating crops in a field or growing a wider variety of crops, farmers can reduce soil degradation and improve its overall health. Additionally, different plant varieties have varying resistance levels to climate impacts such as flooding and drought.
Climate-Resistant Seeds and Agricultural Biotechnology
Agricultural biotechnology has been instrumental in producing crops that withstand extreme weather events, viruses, and pests. Climate-resistant seeds are designed to produce yield despite weather variations, enabling farmers to maintain their livelihoods even in the face of extreme weather. Biotech innovations like genetic engineering and hybridization can improve crop resilience and productivity.
Flood Management
The Philippines' weather patterns are characterized by high intensity and duration rainfall due to increasing global temperatures. The agriculture sector in the country is at risk of losing massive amounts of crops and soil fertility due to flooding. Innovative flood management practices such as constructing water catchment basins, improving drainage systems, and developing protective infrastructure can safeguard crops and save livelihoods.
Mobile Applications and Other Data Analytics Tools
Mobile applications and data analytics tools provide real-time weather information and help farmers make informed decisions. Such apps offer personalized alerts, and weather updates, and provide analytical insights to help farmers optimize water usage, crop nutrition, and pest management. Technologies such as the use of drones and robots for data gathering can help develop more advanced forecasting models and better prepare for extreme weather events in real time.
Policy and Programmatic Interventions to Enhance Climate Resilience in Agriculture.
To address the impact of climate change on agriculture, the Philippine government, together with various organizations and agencies, has implemented policy and programmatic interventions that aim to enhance climate resilience in agriculture. Below are some of these interventions:
Climate-resilient crop varieties: One way to enhance climate resilience in agriculture is by promoting the use of climate-resilient crop varieties. These crops are resistant to drought, floods, and pests, making them able to withstand extreme weather conditions. The government has initiated research and development programs to produce and promote the use of climate-resilient crop varieties.
Irrigation systems: With the country's susceptibility to drought, the government has prioritized the improvement of irrigation systems. Efficient irrigation systems help farmers conserve water and improve crop yields, even during the dry season.
Weather forecasting and early warning systems: The government has also invested in weather forecasting and early warning systems to help farmers prepare for incoming weather disturbances. These systems provide real-time weather data, allowing farmers to make informed decisions about planting, harvesting, and land management.
Insurance: The Philippine Crop Insurance Corporation provides insurance to farmers to mitigate the financial risks associated with crop loss due to extreme weather conditions. This insurance program helps farmers recover faster and resume their agricultural activities.
Sustainable farming practices: One of the most effective ways to enhance climate resilience in agriculture is by promoting sustainable farming practices. These practices include the use of organic fertilizers, crop rotation, and integrated pest management, among others. Sustainable farming practices help maintain soil health, conserve water, and reduce greenhouse gas emissions.
In conclusion
The Philippines is one of the most vulnerable countries to climate change and its effects on agriculture. To protect farmers and their livelihoods, the government, together with various organizations and agencies, has implemented policy and programmatic interventions that enhance climate resilience in agriculture.
These include promoting climate-resilient crops, improving irrigation systems, and investing in weather forecasting and early warning systems.  Providing insurance programs, and encouraging the adoption of sustainable farming practices. By implementing these measures, Filipino farmers can better cope with the changing climate and ensure the sustainability of their livelihoods.