Are you looking to explore the beauty of the Philippines? Look no further! This blog will take you on a journey through some of the most popular tourist destinations in the Philippines. From stunning beaches to vibrant cities to mesmerizing mountain ranges and more.
This blog will show you why so many travelers flock to these amazing places each year! Read on to learn more about the most popular Philippine destinations for tourists.
Boracay: The Crown Jewel of Philippine Beaches
Boracay, located in the Visayas region of the Philippines, is often referred to as the crown jewel of Philippine beaches. The island's powdery white sands and crystal-clear beaches have made it one of the most popular tourist destinations in the country. Visitors can enjoy a variety of activities such as swimming, sunbathing, and snorkeling in the clear waters.
Some many beachfront bars and restaurants offer delicious seafood and refreshing drinks. Boracay also offers a great nightlife scene, with many clubs and bars to choose from. The island is also known for its beautiful sunsets that can be enjoyed from the many beachfront vantage points.
With so much to offer, it's easy to see why Boracay is a must-visit destination for tourists.
Palawan: An Island Paradise for Adventure Seekers
Palawan is truly an island paradise for adventure seekers. From breathtakingly stunning beaches to rugged mountainous terrain, there is something for everyone. Tourists can explore the vast array of fascinating cultures, try their hand at water sports such as surfing and diving, or go trekking through the dense jungles of the mountains.
With year-round sunshine, a plethora of wildlife, and captivating vistas – Palawan is a must-visit destination for any intrepid traveler. Not to mention, they'll also get to experience some of the world's best sunsets!
Siargao: The Surfing Capital of the Philippines
Siargao Island, located in the southeast of the Philippines, is known as the surfing capital of the country. The island is home to Cloud 9, one of the most famous surf spots in the world, and attracts surfers from all over the globe. Even if you're not a surfer, the island offers plenty of other activities such as island hopping, snorkeling, and diving. Siargao has a laid-back and relaxed vibe, making it a perfect destination for those looking for a more relaxed vacation.
The island is also home to a variety of restaurants and cafes serving delicious local and international cuisine. Visitors can also experience the local culture by visiting the island's many traditional villages. With its world-class surf spots and laid-back atmosphere, Siargao is a must-visit destination for adventure-seekers and beach lovers alike.
Experience the Culture and History of Intramuros
Intramuros is the oldest district in Manila and holds centuries' worth of culture and history. Tourists can explore the ancient cobbled streets, visit the grand churches with intricate architecture, and immerse themselves in a one-of-a-kind Philippine experience.
The famous Walled City also features plenty of museums that allow visitors to learn about local art, culture, and history. Intramuros is truly an enchanting place that captures the heart of anyone who visits it – making it a must-visit for any enthusiast!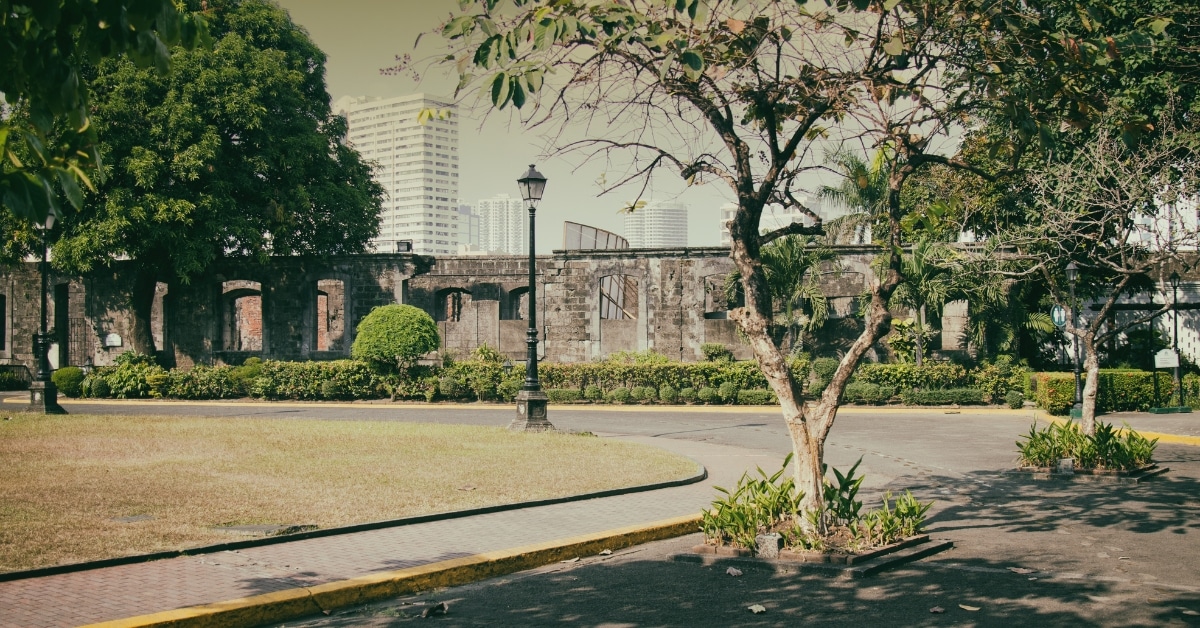 Chocolate Hills: A Natural Wonder of Bohol
The Chocolate Hills, located on the island of Bohol, Philippines, is a natural wonder that should not be missed by any tourists visiting the country. These unique geological formations, which look like giant chocolate mounds, are made up of limestone and are spread over an area of more than 50 square kilometers.
The Chocolate Hills are considered one of the country's most important natural landmarks and are protected as a National Geological Monument. Visitors can take a tour of the hills and climb to the top of one of the hills for a panoramic view of the landscape.
The hills are also surrounded by lush greenery and a variety of fauna that can be observed while hiking. The Chocolate Hills are also a popular spot for paragliding, providing visitors with a unique perspective of the hills.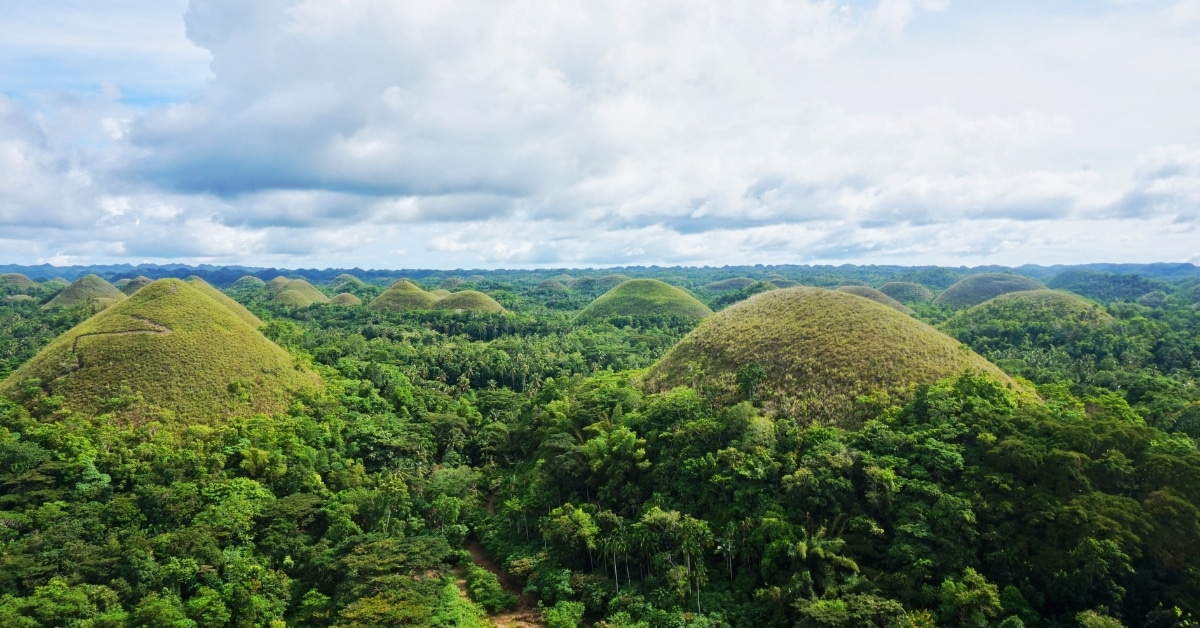 Sagada: The Tranquil Mountain Retreat
Sagada, located in the mountainous region of the Philippines, is a tranquil mountain retreat that offers visitors a chance to escape the hustle and bustle of city life. The town is known for its picturesque rice terraces, lush green forests, and cool mountain climate. Visitors can explore the many hiking trails that lead to beautiful waterfalls, caves, and viewpoints, as well as learn about the local culture by visiting the traditional villages.
Sagada is also known for its unique hanging coffins, which are displayed on the cliffs, a traditional way of burial of the local Igorot tribe. The town also offers many opportunities for adventure activities such as caving, rock climbing, and canyoneering.
In Sagada, visitors can also indulge in the local cuisine, which is known for its simplicity and the use of fresh, locally-sourced ingredients. With its natural beauty, rich culture, and peaceful atmosphere
Vigan: A Step Back in Time to a Spanish-Colonial Town
Vigan is the only place in the Philippines where one can step back in time to a Spanish-Colonial Town. With centuries worth of culture and history, tourists can explore its cobblestone streets, well-preserved Spanish ancestral houses, and quaint callejones (alleys). Visitors can also experience traditional dances such as the Bangui dance and listen to kundiman music.
Plus, Vigan is also home to some of the best Ilocano food! All this makes it a must-visit place for those who wish to truly immerse themselves in Filipino culture.
Banaue Rice Terraces: An Unforgettable Landscape
The Banaue Rice Terraces, located in the Ifugao region of the Philippines, are an unforgettable landscape that should not be missed by any tourist visiting the country. The terraces, which were carved into the mountains by the Ifugao people over 2,000 years ago, are considered one of the 8th wonders of the world. The terraces are a unique engineering feat and are still being used to this day by the local farmers to cultivate rice.
The terraces offer a beautiful view of the surrounding mountains, providing visitors with a glimpse of the traditional way of life. Visitors can take a hike through the terraces to experience the unique landscape and learn about the traditional methods of farming. The terraces are also a great spot for photography and bird watching, as many of the terraces are surrounded by lush greenery.
With its unique engineering feat, natural beauty, and rich cultural significance, the Banaue Rice Terraces are a must-visit destination for those looking to experience a part of the Philippines' history and culture.
Mount Pulag: The Highest Peak in Luzon
Mount Pulag is the highest peak in Luzon, and also one of the most beautiful spots in the country. Tourists can marvel at its rolling sea of clouds and lush greenery while feeling the chill of high altitudes. It's home to several endemic flora and fauna, making it an ideal spot for wildlife watching.
Plus, there are plenty of hiking trails that allow visitors to explore its stunning landscapes. With its amazing views, fresh air, and unique atmosphere, Mount Pulag should be on every nature lover's bucket list!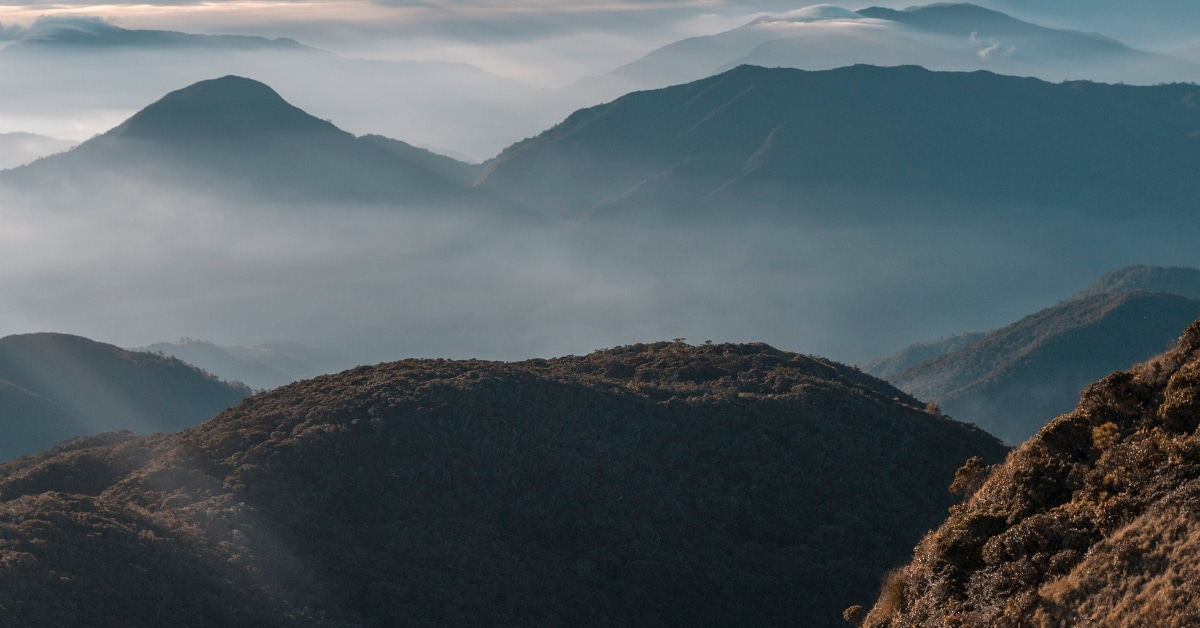 Hundred Islands National Park: A Must-See for Nature Lovers
Hundred Islands National Park is a must-see for nature lovers, offering breathtaking views of crystal blue waters and lush green landscapes. Here, visitors can go on guided tours and discover the rich natural beauty of the islands, including hidden coves and caves. The park is filled with exciting activities such as camping, fishing, kayaking, and snorkeling, making it an ideal destination for those who love spending time outdoors.
Not only that but Hundred Islands National Park also boasts a wide variety of wildlife species to observe and admire in their natural habitat. Tourists should visit this beautiful park because they'll be treated to some of the most stunning scenery in the Philippines while experiencing an unforgettable adventure filled with fun activities that they won't forget!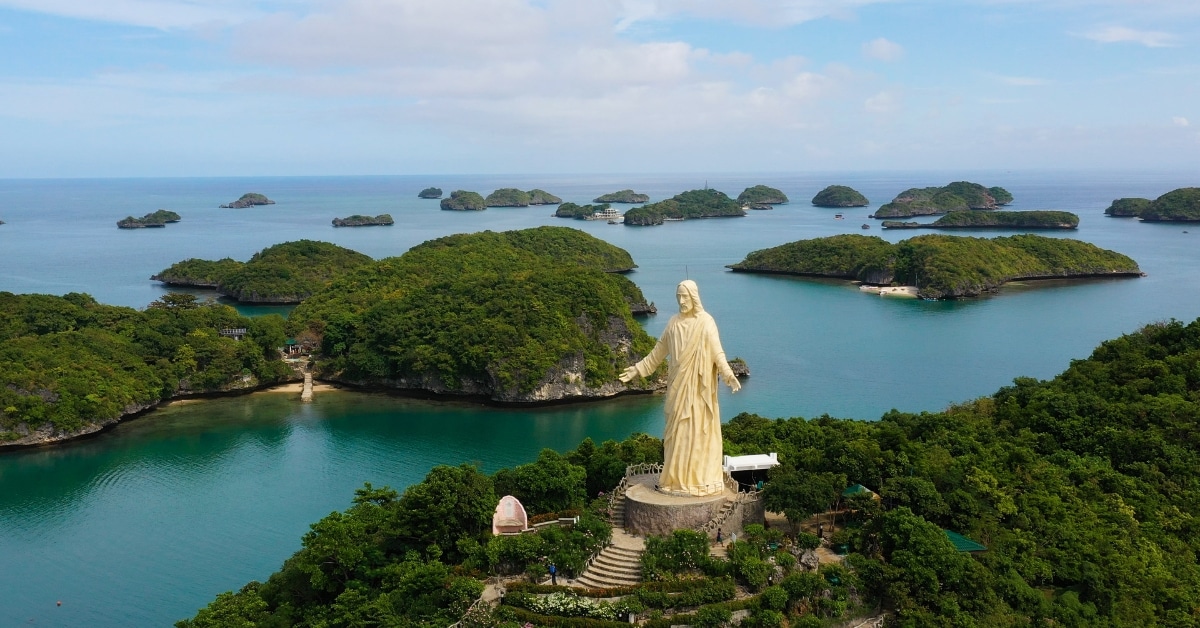 In conclusion
The Philippines is said to be one of the most beautiful countries in the world, and it's easy to see why. With its stunning beaches, vibrant cities, captivating culture, and breathtaking natural wonders – there's truly something here for everyone.
Whether you're looking for a relaxing beach getaway or an adventure-filled escape, the Philippines has it all. From Boracay to Palawan, Siargao to Intramuros, Vigan to Banaue Rice Terraces – there's something for everyone in this tropical paradise.
So what are you waiting for? Start planning your trip and explore the beauty of the Philippines! You won't regret it.