The Kalinga tattoo tradition is a deeply rooted practice that dates back centuries, and it is celebrated at the Buscalan Festival. This festival showcases the intricate process of tattooing, the symbolism behind the designs, and the evolving gender roles in the tradition. Despite efforts to preserve this cultural heritage, it faces threats of extinction.
From the meaning behind each design to the spiritual connection that comes with being tattooed, there's so much to explore when it comes to this ancient Filipino tradition. Join us as we go into The Intricacies of the Kalinga Tattoo Tradition at the Buscalan Festival and get a behind-the-scenes peek into this incredible event!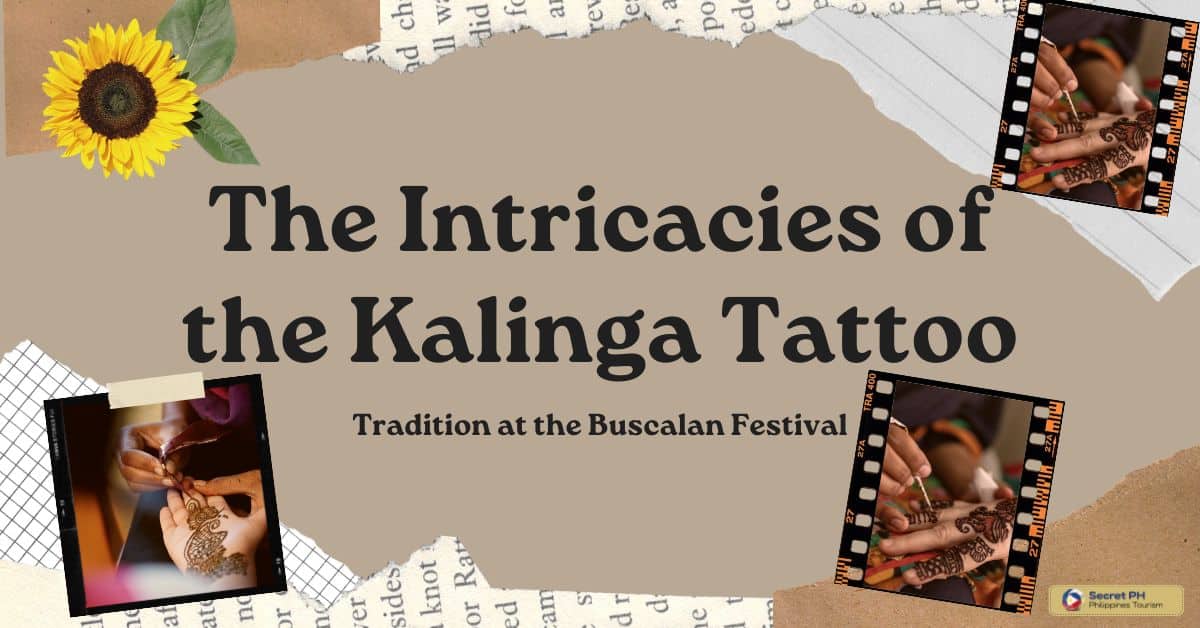 The Buscalan Festival
The Philippines is home to diverse cultures, each with its own set of traditions and practices. One notable example is the Buscalan Festival that takes place in the Philippines' remote Buscalan Village. This festival celebrates Buscalan's local tradition of Kalinga tattooing and provides a venue for modern-day artisans to show off their work.
During the festival, experienced tattooists demonstrate their skills by tapping into thousands of years of history and using traditional tools called 'bateks'. An influx of tourists partake in this event due to its unique circumstances; these visitors have their own designs, made directly from the participating artists they met on site during the festival itself.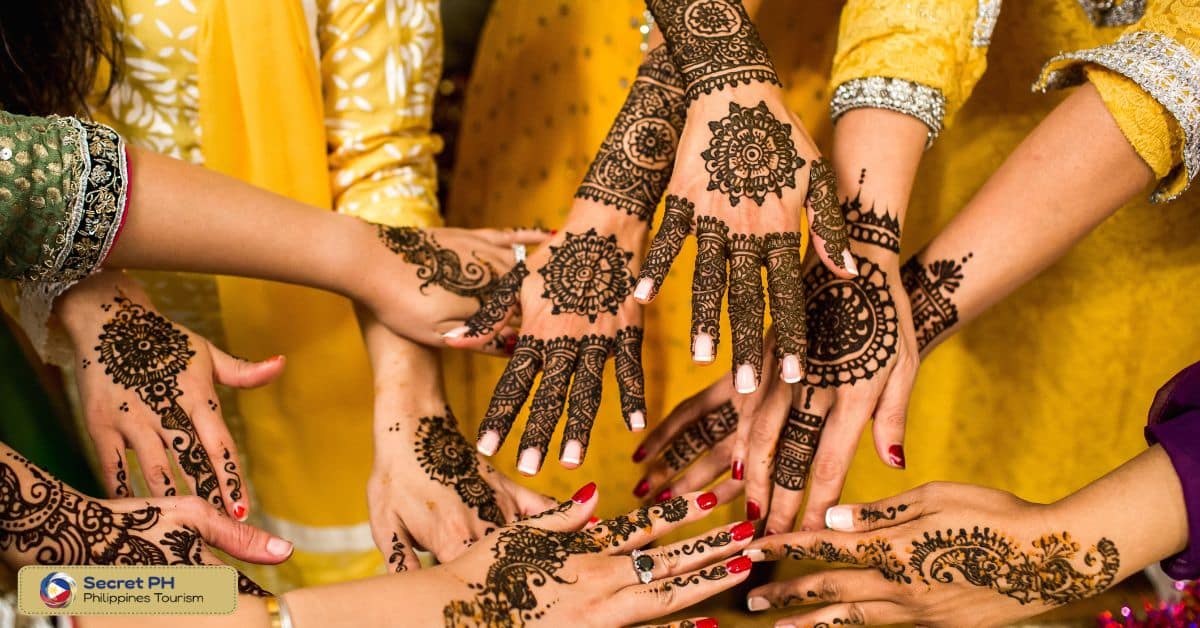 Historical Context
The Philippines is home to an ancient practice known as the Kalinga tattoo tradition. This method of body adornment originated hundreds of years ago with indigenous people from the northern Philippines. It was believed to be a way of connecting with nature and the local gods. To this day, tattoos still serve a special purpose in Kalinga culture. They are viewed as symbols of courage, strength and faith.
Every tattoo has its own unique story and history, and for many it is a form of permanent self-expression. Despite the modern advances in technology over time, these hand-tapped tattoos remain one-of-a-kind works of art.
Significance of tattoos in Kalinga culture
Kalinga culture in the Philippines is home to many unique tattooing practices. Tattoos have a long, mysterious history in Kalinga and are deeply tied to their spiritual beliefs and tradition. These markers can also be seen as a form of medicine, offering protection and guidance in the afterlife. The importance of tattoos among the Kalinga people is hard to ignore. They are firmly engrained as part of their cultural heritage and identity.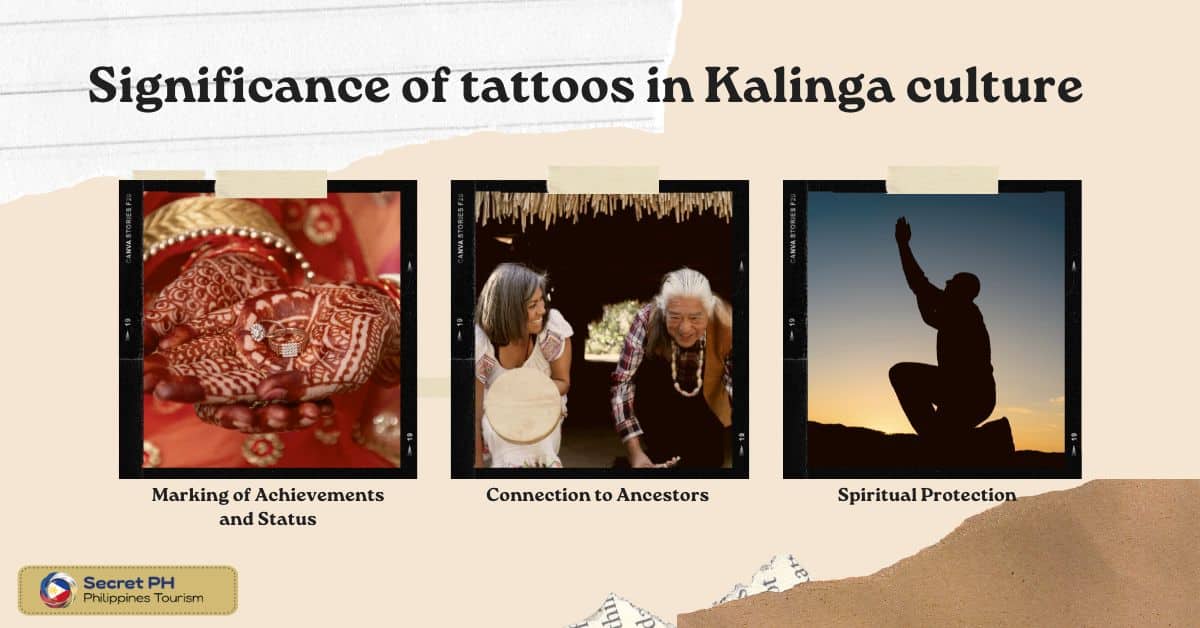 Marking of Achievements and Status
In Kalinga culture, tattoos are considered as symbols of achievement and social status. Warriors, hunters, and other accomplished individuals often bear tattoos that signify their achievements, such as successful hunting or battles won. Additionally, tattoos can also signify an individual's rank in society.
Connection to Ancestors
Kalinga tattoos are believed to connect the individual to their ancestors and their cultural heritage. Tattoo designs are passed down through generations and often hold deep cultural and spiritual significance. The practice of tattooing is seen as a way of preserving the culture and keeping the traditions of the ancestors alive.
Spiritual Protection
Kalinga tattoos are believed to have protective and spiritual qualities. The designs are thought to have the power to ward off evil spirits, illnesses, and bad luck. The act of tattooing is seen as a way of invoking spiritual protection and ensuring the well-being of the individual.
The Buscalan Festival
The Buscalan Festival is a Philippines celebration of tribal cultural heritage. It is held annually in May, where the Kalinga people trace their ancestry to. The event serves as an occasion for the indigenous tribe to showcase its cultural traditions.
The festivities are aimed at paying homage to ancient gods who were believed to grant fertility, and good health. It is also an opportunity for friends and family members from different parts of the country to come together. This event has been going on for centuries and is one of Philippines' oldest living traditions that celebrates Kalingas' identity and pride.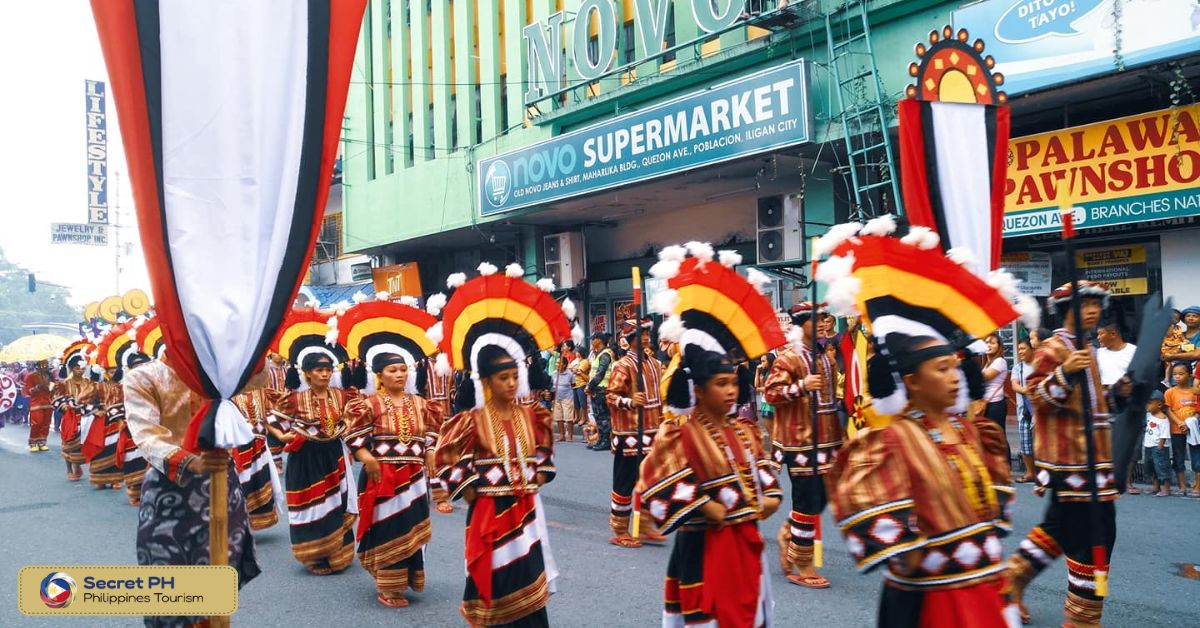 Significance of the festival to the Kalinga people
Every year during the Philippines' months-long Kalinga festival, hundreds of people gather to represent their tribes and communities. This thriving culture is steeped in faith, mythology, and tradition. From near or far away each family seeks to take part in this passionate annual gathering bringing joy-filled weeks of traditions.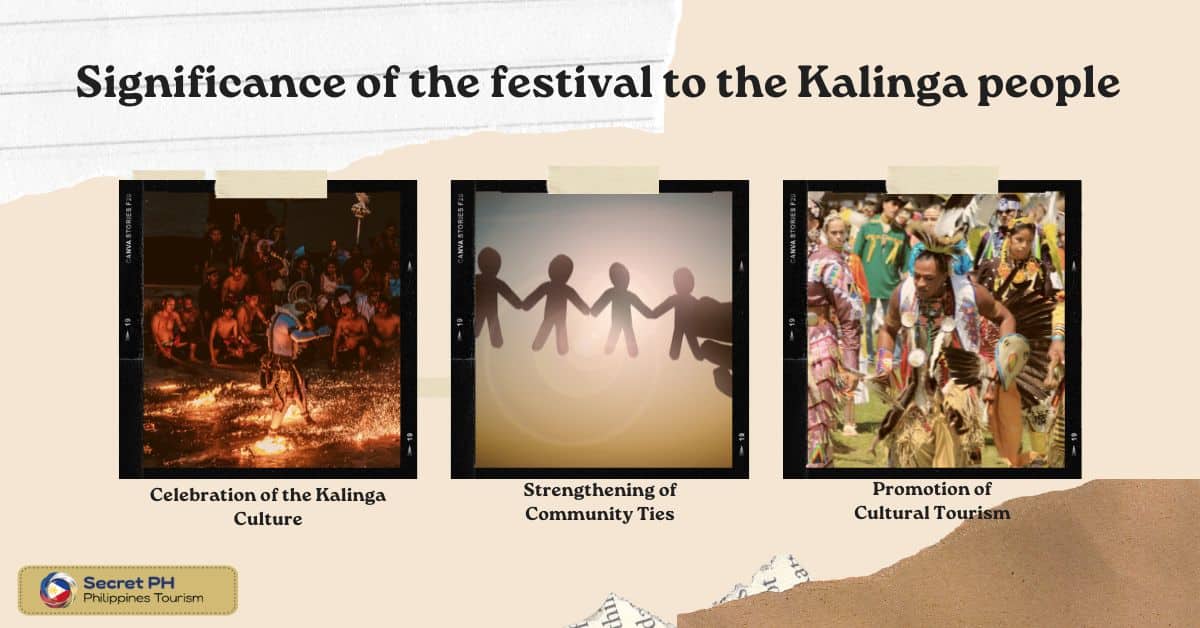 Celebration of the Kalinga Culture: The Buscalan Festival is an important celebration of Kalinga culture and heritage. The festival showcases traditional practices such as tattooing, dancing, and music, and provides an opportunity for Kalinga people to celebrate and share their culture with others.
Strengthening of Community Ties: The Buscalan Festival brings together Kalinga people from different villages and tribes, providing an opportunity for them to strengthen their community ties. The festival fosters a sense of unity and pride in Kalinga culture, as well as a shared identity and history.
Promotion of Cultural Tourism: The Buscalan Festival also serves as an important platform for promoting cultural tourism in the Kalinga region. The festival attracts visitors from all over the Philippines and around the world, providing an opportunity to showcase the unique culture and heritage of the Kalinga people. The festival also supports the local economy, providing income and employment opportunities for the Kalinga community.
Activities during the Buscalan Festival
The Philippines is home to many colorful and exciting festivals, with the Buscalan Festival being a particularly fascinating one. This festival takes place in Kalinga province and celebrates the bond between locals. During this three-day event, guests can expect to experience a variety of cultural activities. Here are some activities during the Buscalan Festival: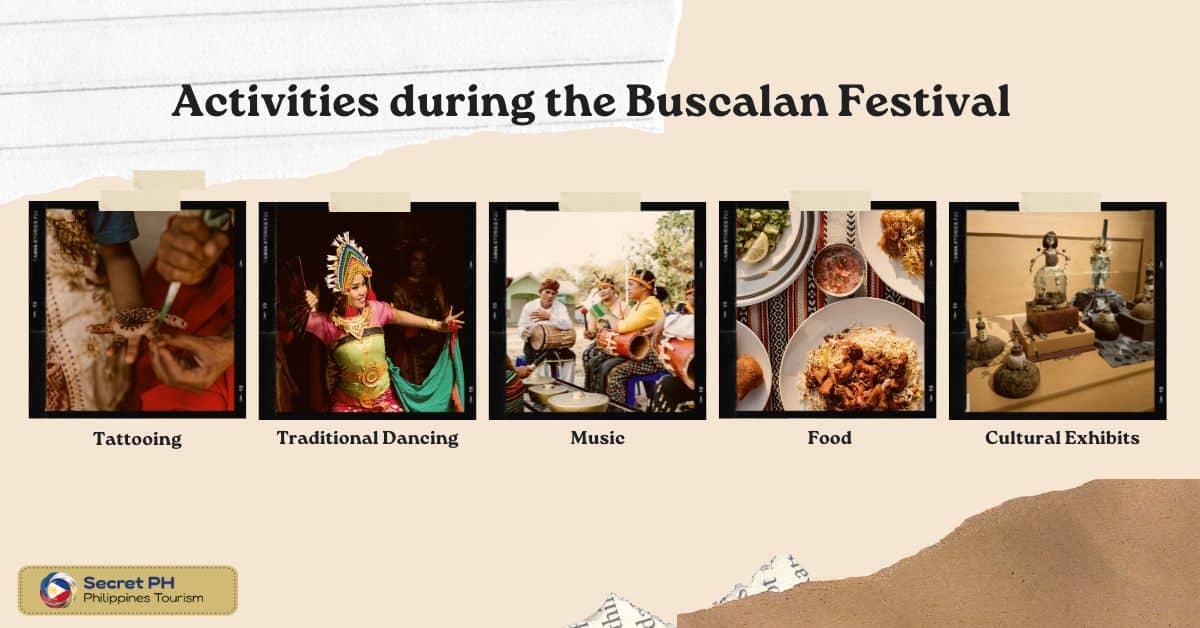 Tattooing: The festival is a celebration of the Kalinga tattoo tradition, and visitors have the opportunity to watch and participate in the tattooing process.
Traditional Dancing: The festival features traditional Kalinga dances, which are performed by men and women dressed in traditional clothing.
Music: The festival is accompanied by traditional Kalinga music, which is played on a variety of instruments, including gongs and bamboo flutes.
Food: The festival features a variety of traditional Kalinga foods, such as roasted pig, rice cakes, and vegetables.
Cultural Exhibits: The festival includes exhibits that showcase the traditional practices and customs of the Kalinga people, such as weaving and basket-making.
The Tattooing Process
The Philippines is home to an ancient tattoo tradition known as Kalinga. Celebrated annually in the small village of Buscalan in the Philippines. Artisans from all over the country gather at this festival to practice their craft and share their expertise. The intricate process of traditional Kalinga tattooing is a laborious task. This requires a high level of skill and dedication to achieve the desired results. With each step taken during this process comes immense respect and appreciation towards tradition.
Traditional tattooing methods
Traditional tattooing may take longer than modern techniques. The method has a unique charm that can't be replicated. Kalinga Tattoo Tradition at the Buscalan Festival is a prime example of an ancient practice that is still respected today. The traditional process often involves tapping different kinds of metal rods with ink-covered needles into the skin in a precise pattern.
This often results in a stunning work of art that can last for time immemorial. Although it may require more effort than modern tattoo technology, traditional tattooing offers an incredible experience.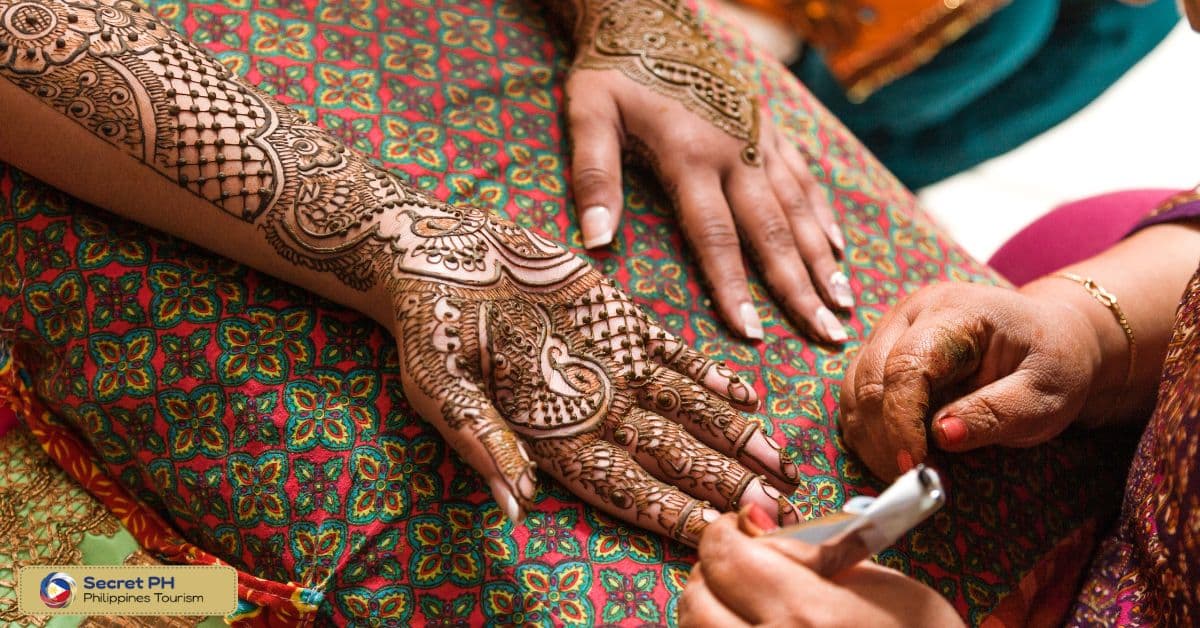 Tools used for tattooing
The tools used for tattooing are usually based on Kalinga tattoo tradition. This tradition consists of a two-person team approach in which an artisan carves a design onto a piece of wood. It is then dipped into pigmented ink and tapped onto the skin with a mallet.
The Kalinga toolbox frequently contains items such as bamboo or steel rods, ink and pigment, tooth sticks. Sometimes even razor blades to create intricate details. This traditional wooden hammer and stick method is known to be gentler than modern electric machines.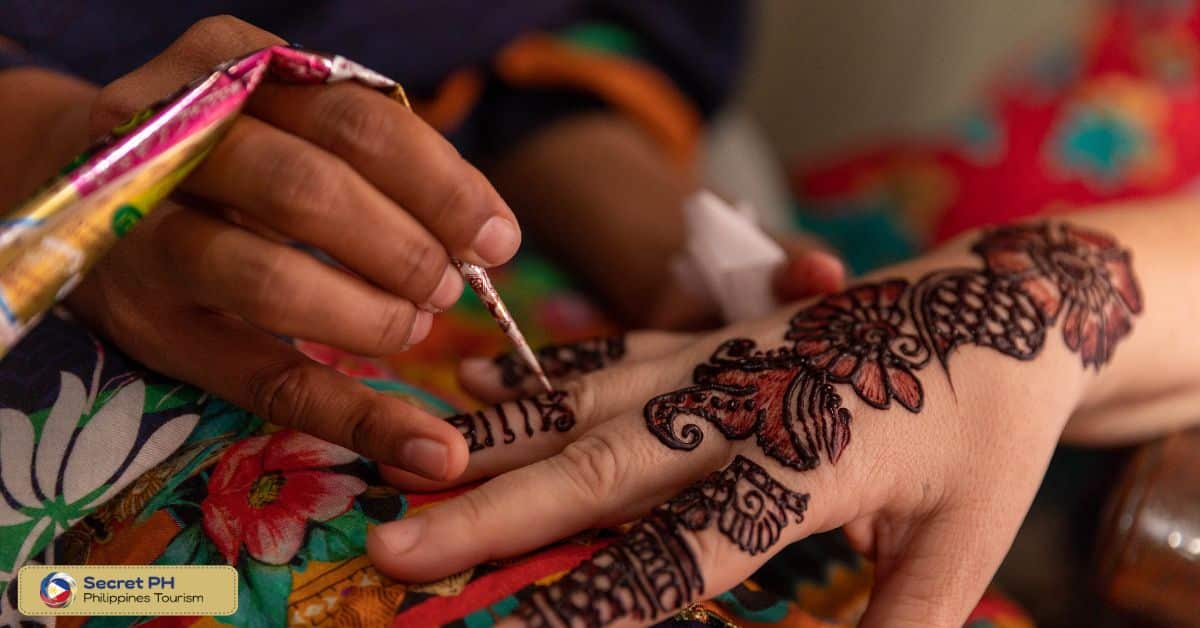 Symbolism behind Kalinga tattoos
Kalinga tattoos are arguably one of the most beautiful design in the Philippines. These traditional body decorations symbolize several things such as social status, beauty, strength and feminine mystique. Getting a Kalinga tattoo is also considered a spiritual ritual that has religious connotations attached to it. During the Buscalan Festival in Kalinga, women traditionally visit Whang-Od Oggay, a renowned Kalinga tattoo artist who was proclaimed a National Living Treasure in 2015 by President Benigno Aquino III.
Known as 'Apo' (grandma), Whang-od has been offering Kalinga tattoos to women for over 90 years using time-honored techniques. This includes handmade bamboo instruments and soot from burning wood charcoal to make black pigment. The ink-filled thorns are tapped onto the skin manually until the desired black symbolic pattern is completed. This lengthy process can take days or even weeks before being fully completed depending on the size of the tattoo.
Preservation Efforts
The Kalinga tattoo tradition, part of the Buscalan Festival in the Kalinga. It is an important cultural practice that has been appreciated and held sacred for generations. In recent years however, it has come under threat from rapid modernization and development. To conserve this unique art-form, several initiatives have been undertaken by local organizations to promote its preservation and further appreciation of it among the Kalinga people. These initiatives focus on providing training and education to community members while also campaigning to increase awareness among a wider audience in order to give Kalinga traditional tattooing the recognition it deserves.
Threats to the Kalinga tattoo tradition
The Kalinga tattoo tradition is a centuries-old form of body art originating from Kalinga tribes in the northern Philippines. It is an important cultural practice that involves intricate symbolic designs being inked onto the bodies of Kalingan practitioners. However, this time-honored tradition has recently been under threat due to outside influences and changing cultural trends.
In response to these challenges, preservation efforts have been taken at the annual Buscalan Festival. Here, Kalinga elders come together to display their craft by sharing knowledge and stories about the Kalainga Tattoo Tradition with younger generations. This type of exchange ensures that this revered art form will continue to be valued and passed down within Kalinga culture for many years to come.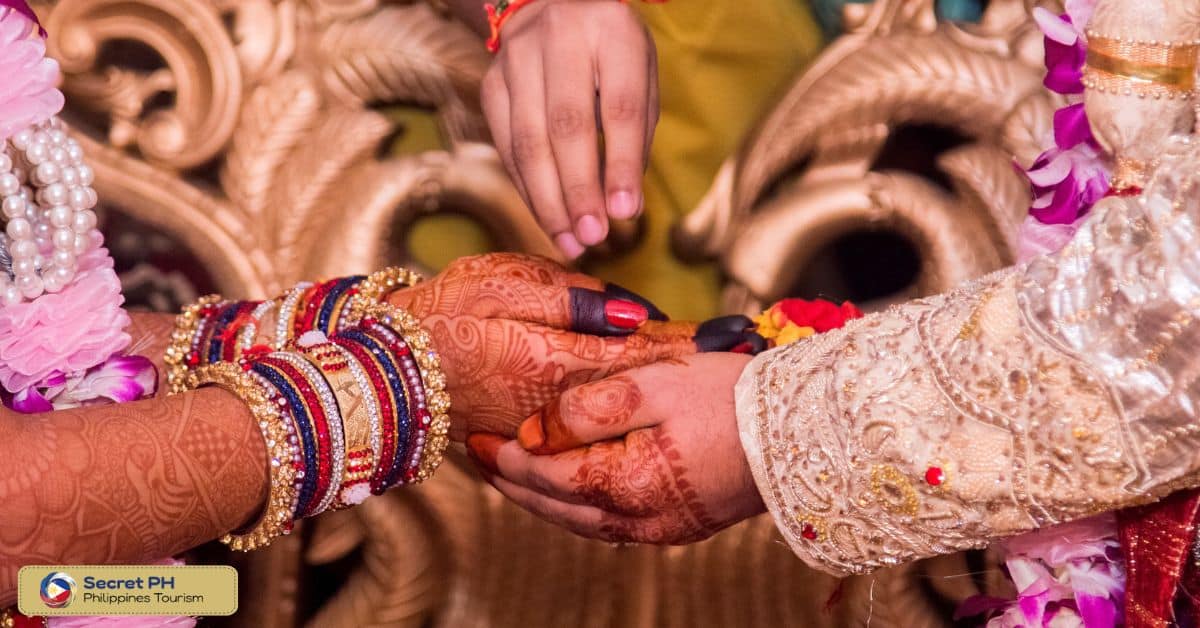 Efforts to preserve the tradition
Kalinga Tattooing is an ancient practice that has been preserved for centuries by indigenous Kalinga people of the Phillipines. In recent years, various preservation efforts have been undertaken to ensure that this significant Kalinga tradition is not lost. Educational campaigns and workshops are being organized in order to teach about Kalinga tattoo culture and it's importance.
Heritage specialists and Kalinga master tattooists are working together to unify Kalinga beliefs and practices into the UNESCO World Intangible Cultural Heritage list. These efforts not only allow Kalinga people to respect and bear witness to their roots, but also allows non-Kalingan people to gain a better understanding of the Kalinga culture and its importance.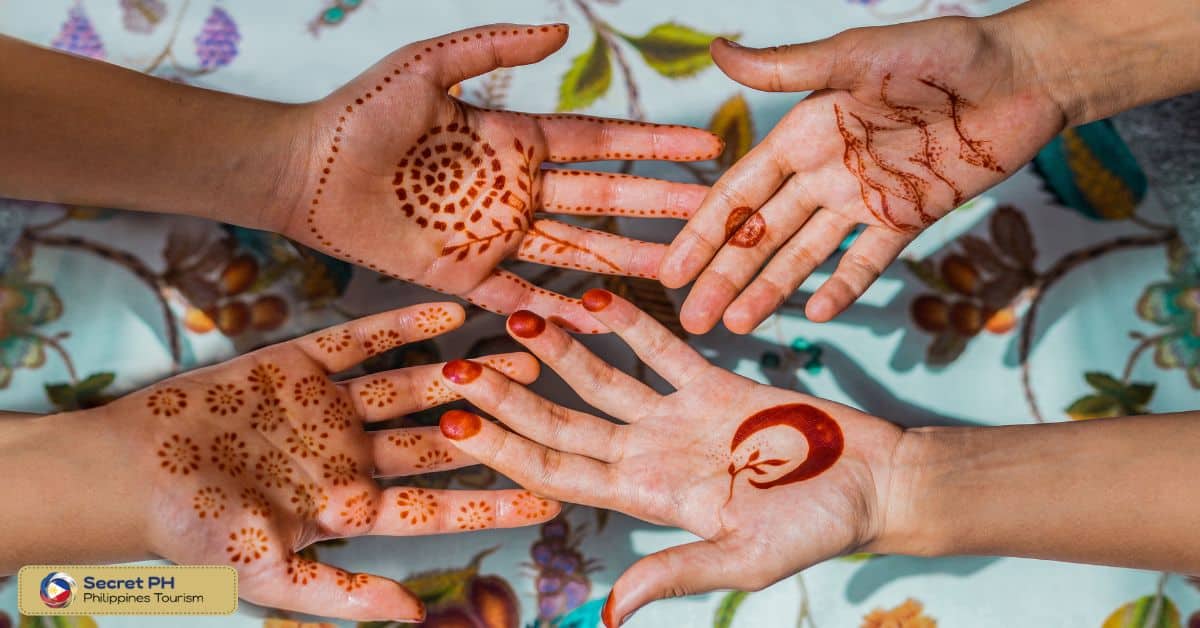 In Conclusion
It is clear that the intricacies of the Kalinga Tattoo Tradition at the Buscalan Festival are a complex and ancient art. Not only does it represent an important part of indigenous culture, but it also requires great skill from tattoo artists to create beautiful designs using only traditional tools and techniques.
The festival provides insight into this unique Filipino form of self-expression, while attempting to preserve the knowledge and principles of their ancestors. As knowledge and craftsmanship are passed down to future generations, hopefully the timeless expression of Kalinga tattoos will continue to shine through among the people today.