The Philippines is a country known for its delicious and diverse cuisine, and what better way to experience it than by attending one of the many food festivals held throughout the year? From the famous "Boodle Fight" festival in Cebu to the "Kakanin Festival" in Bulacan, there's something for everyone.
These festivals not only showcase the best of Filipino dishes but also highlight the rich culture and tradition of the Philippines. Whether you're a foodie or just looking for a fun and unique experience, make sure to add these festivals to your travel itinerary. Join us as we explore the best Philippine food festivals to attend and discover the flavors of the Philippines.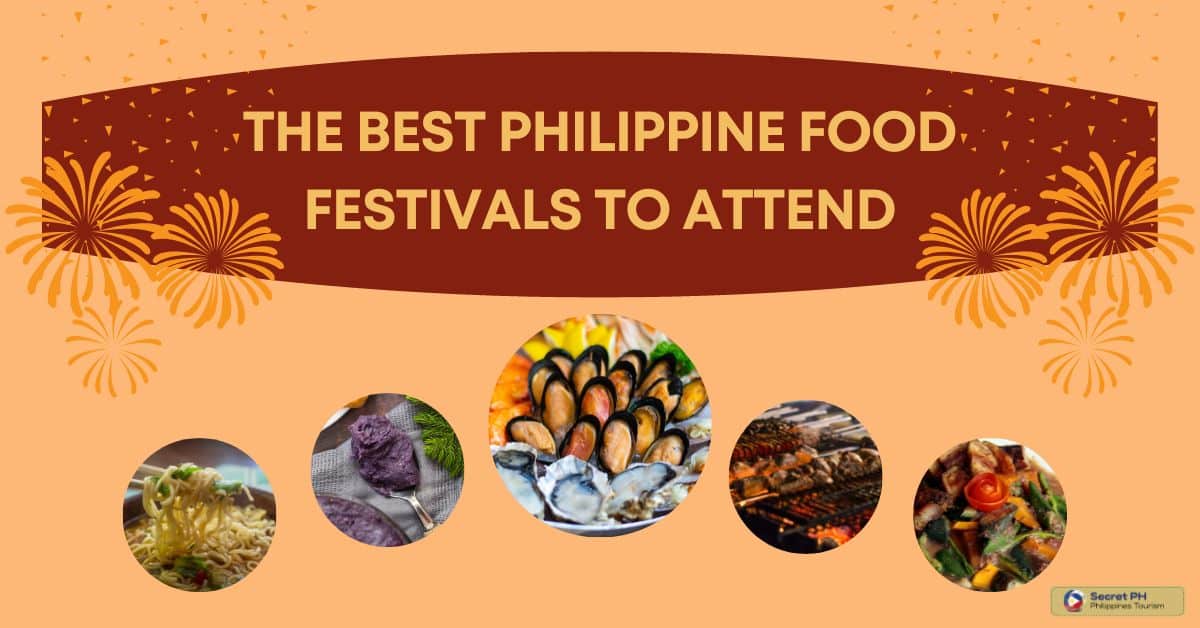 Overview of Popular Philippine Food Festivals
Popular food festivals are a great way to access local food culture while travelling around the world, and the food festivals in the Philippines stand out due to their variety, authenticity and accessibility. From street food and comfort food to five-star dining experiences, these vibrant food festivals provide countless opportunities for foodies to sample native dishes crafted by passionate chefs.
Some of the most popular food festivals in the Philippines include The Coco Festival in Mindanao, The Philippine Bamboo Festival in Quezon City, La Trinidad Strawberry Festival in Benguet and Calabarzon Food Crawl 2019. Each festival showcases unique regional flavors, along with contests like cooking shows, food presentations, eat-all-you-can challenges which add a fun dimension to the food experiences. As such, these food festivals are a great way for locals and tourists alike to explore rewardingly delicious regional cuisines from different parts of the country.
Three Best Philippine Food Festivals to Attend in Luzon
Planning a food-filled trip to the Philippines? Then you're in luck! The country is home to a wide array of food festivals that foodies of all levels can enjoy. From street food and tropical delicacies, to fiestas and cultural celebrations, there's something for everyone. Check out this list of the best Philippine food festivals to attend and start planning your foodie getaway today!
Longganisa Festival
Date: January 
Place: Vigan, Ilocos Sur
The festival is timed at the same time as Vigan's cityhood.
There's a longganisa-themed parade marked with lively music and colourful costumes.
One of the most anticipated events is the street dancing competition.
It's also when restaurants and chefs show off various dishes featuring longganisa.
Suman Festival
Date: February 
Place: Baler, Aurora
This coincides with the celebration of Aurora Day, which pays homage to the founder of the province.
The event is punctuated by elaborate float parades, trade exhibits, competitions, and food and art fairs.
A lot of the houses in the province are also decorated with the sticky rice cake.
It usually lasts for a week.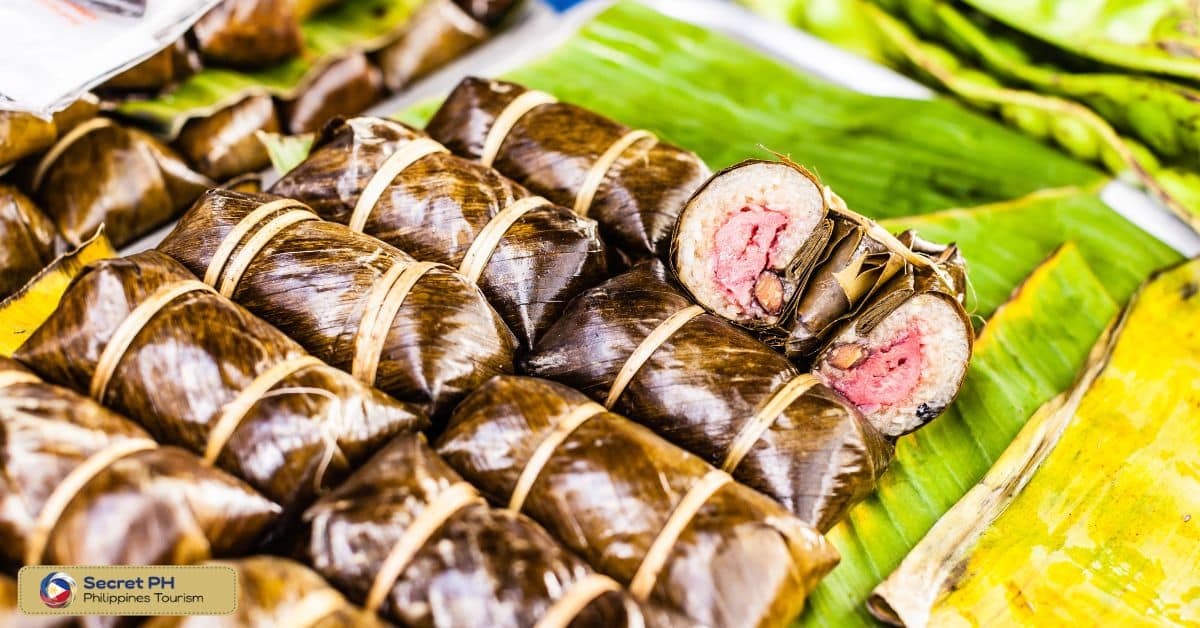 Kesong Puti Festival
Date: March
Place: Sta. Cruz, Laguna
This festival, which has been celebrated for over a decade now, often changes dates. It had been held in early April and mid-May before.
A thanksgiving mass usually starts the festivities, which runs over six days.
There's a trade fair where the fresh soft white cheese is showcased and sold.
Other activities include bike and banca races, quiz bees, choral competitions, and a Mr. and Ms. Sta. Cruz pageant.
Three Best Food Festival to Enjoy in Visayas
Visiting food festivals in the Philippines is a great way to experience different food cultures and traditions. The Visayas, in particular, is renowned for its food festivals that showcase the best of Filipino food and culture. From Cebu's Sinulog Festival to Tacloban's Pintados Festival, there are three food festivals best experienced in the Visayas that promise exceptional flavors and cultural exhibits. Each food festival brings together locals and tourists alike for a day of fun, food-fuelled exploration. So if you're looking for an indulgent gastronomical experience or simply want to learn more about Philippine food culture, these three food festivals will leave you with lasting memories of good food and even better company!
Manggahan Festival
Date: May 
Place: Guimaras, Western Visayas
It's a fiesta that celebrates their mango harvest and expresses gratitude for their fertile land.
It used to run for just a week but through the years, it has evolved into a month-long event dotted with activities.
The festival is earmarked with trade and cultural shows and an eat-all-you-can mangoes contest.
Alimango Festival
Date: July
Place: Sta. Margarita, Samar
The fiesta not only celebrates the abundant crab harvest but also promotes the crab industry, which is the main source of livelihood in the town.
Teens garbed in crab costumes perform a ritual dance, which shows how they are captured by a crab trap.
The festival has parades, games, and a cooking competition in search of the best crab dish.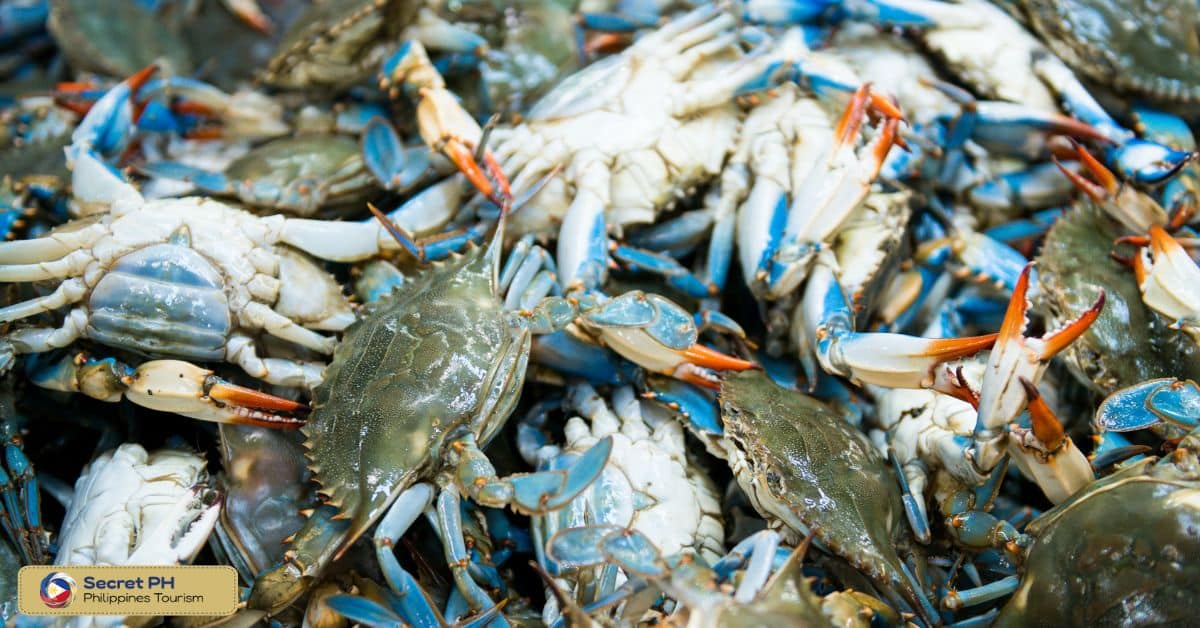 Dinagat-Bakasi Festival
Date: August
Place: Cordova, Cebu
It started as a festival that celebrates the livelihood and fishing culture of Cordova, but it eventually included the town's main marine resource: the bakasi or eel, hence the name.
The ritual dance reenacts the movement of the eel.
Activities include a bakasi race and a cook-off where the eel is the main ingredient.
Top Three Must Try Food Festival in Mindanao
The food scene in Mindanao is full of delicious flavors and unforgettable experiences, making it the perfect destination to explore new food possibilities. Food festivals play an important role in showcasing some of the best food offerings available throughout the Philippines, and there are five food festivals that food enthusiasts must try. Each food festival offers its own unique atmosphere, enabling visitors to indirectly experience local culture through its food. Don't miss out on these top five must try food festivals in Mindanao!
Tuna Festival
Date: September
Place: General Santos City, South Cotabato
Due to the abundance of tuna harvest, a fish cooking competition was held. This was back in 1988.
This gave the mayor a light bulb idea, prompting him to hold an annual festival celebrating tuna.
It has evolved to include a float parade and street dancing.
Lanzones Festival
Date: October
Place: Camiguin, Northern Mindanao
It is a four-day festival that celebrates the abundant harvest of the lanzones fruit.
A street party is held where the locals are dressed in traditional Higaonon fabric.
Festival activities include a parade, sports contests, a beauty pageant, and a trade show.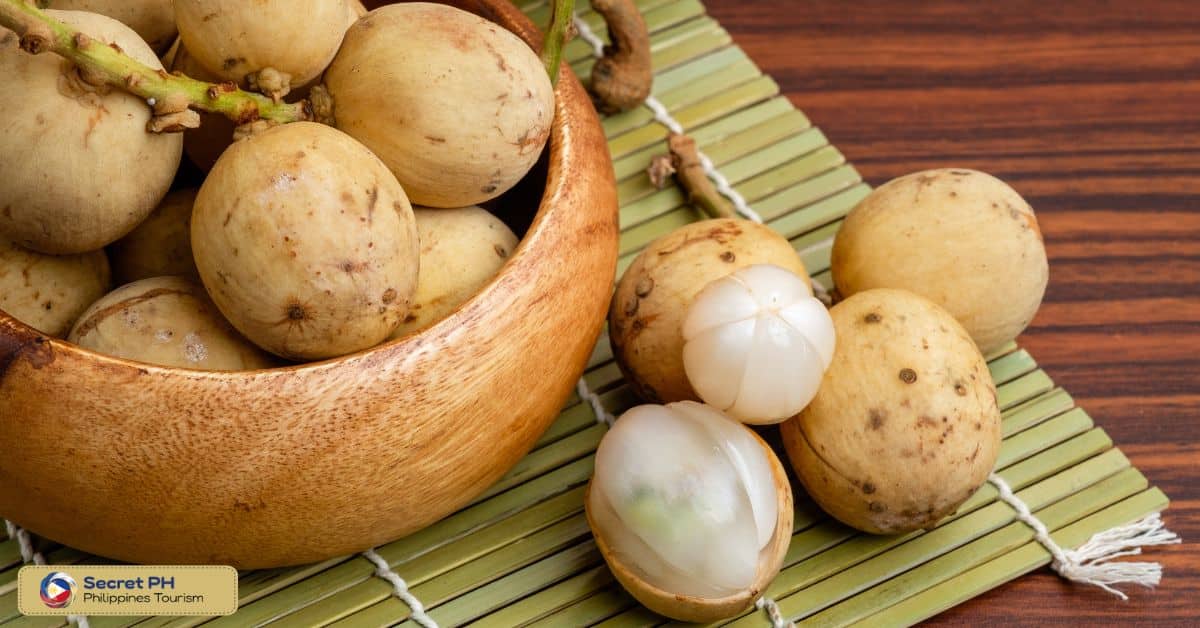 Big Bite Food Festival
Date: March
Place: Cagayan De Oro City, Northern Mindanao
This annual event is set from March 5 to 8, with the goal of giving everyone the chance to discover local flavors, join the cuisine scene.
Learn from talented chefs and local business owners, and experience what the various kitchens of the region can offer.
The Big Bite Food Festival also aims to promote food tourism.
Tips On How To Enjoy Your Food Festival
Attending food festivals can be a great way to sample food, discover new cuisines, and learn about different cultures. In the Philippines, food festivals occur throughout the year and present food lovers with an opportunity to savor traditional delicacies while also experiencing the vibrant local culture. To make sure you get the most out of your food festival experience, here are some tips to help you truly appreciate it.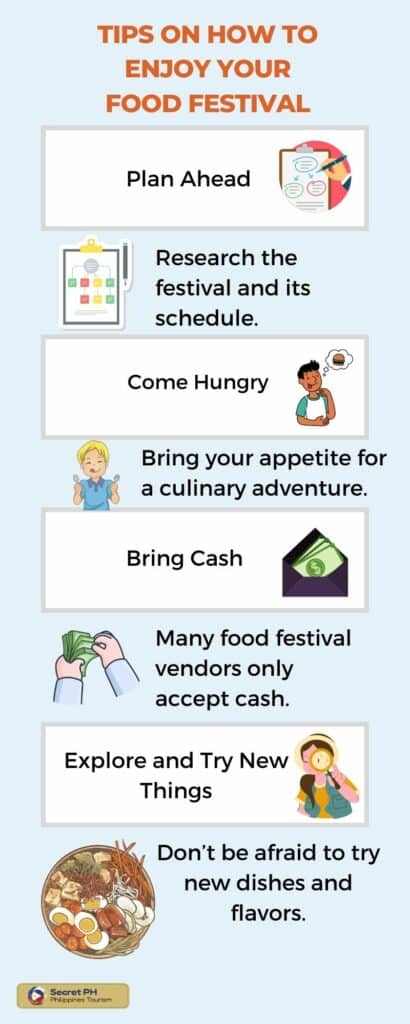 Plan Ahead: Research the festival and its schedule. Food festivals are a great way to get a taste of a country's cuisine in one setting. However, for the best food festival experience, planning ahead is key. With food festivals usually being crowded due to their growing popularity, such as the food festivals that regularly take place in the Philippines, it's important to plan ahead and take into account how long you will be spending at the food festival, what food items you would like to try and how long it takes for your food orders to arrive.
Come Hungry: Bring your appetite for a culinary adventure. Food festivals are a great way to experience different food cultures and explore local food cuisines. The Philippines is particularly known for their food festivals, offering up flavors from around the world.
Bring Cash: Many food festival vendors only accept cash. If you're planning foodie trip to the Philippines for its food festivals, there's one thing you must keep in mind – bring cash! Food festivals in the Philippines are an absolute delight for food lovers, and encompass a variety of cuisines ranging from local fare to international dishes. However, most food stalls are not set up to accept card payments.
Explore and Try New Things: Don't be afraid to try new dishes and flavors. With food festivals popping up all over the Philippines, it's an exciting time to explore the richness and diversity of food cultures the country has to offer. Whether you're an adventurous eater or a food-lover timid to venture out, food festivals are a great place to enjoy different flavors, aromas and textures of new food.
In Conclusion
Food festivals in the Philippines offer a wide variety of food from all regions of the country. Traditional dishes such as lumpia (egg rolls), pancit (meat and vegetable stir-fry noodles), adobo (traditional meat dish) and halo-halo (sweet desert) are just a few examples of food available at these events. Filipino cuisine incorporates both seafood and non-seafood dishes, as well as regional cuisines from various islands. Food festivals often feature live music, activities for people of all ages and food demonstrations. Filipino food festivals offer a unique cultural experience with delicious food, entertainment and activities that celebrate the food heritage of the Philippine Islands.