The beauty of Philippine folk dance lies in its rich cultural heritage, diverse styles, and unique traditions. From the lively and energetic Tinikling to the graceful and fluid Cariñosa, each dance tells a story and reflects the country's history and way of life. Experience the Philippines through its vibrant folk dances.
In this blog post, we will explore the different styles of folk dances found in the Philippines and dive into their unique histories, traditions, and symbolism behind them. Get ready to learn all about this amazing facet of Filipino life!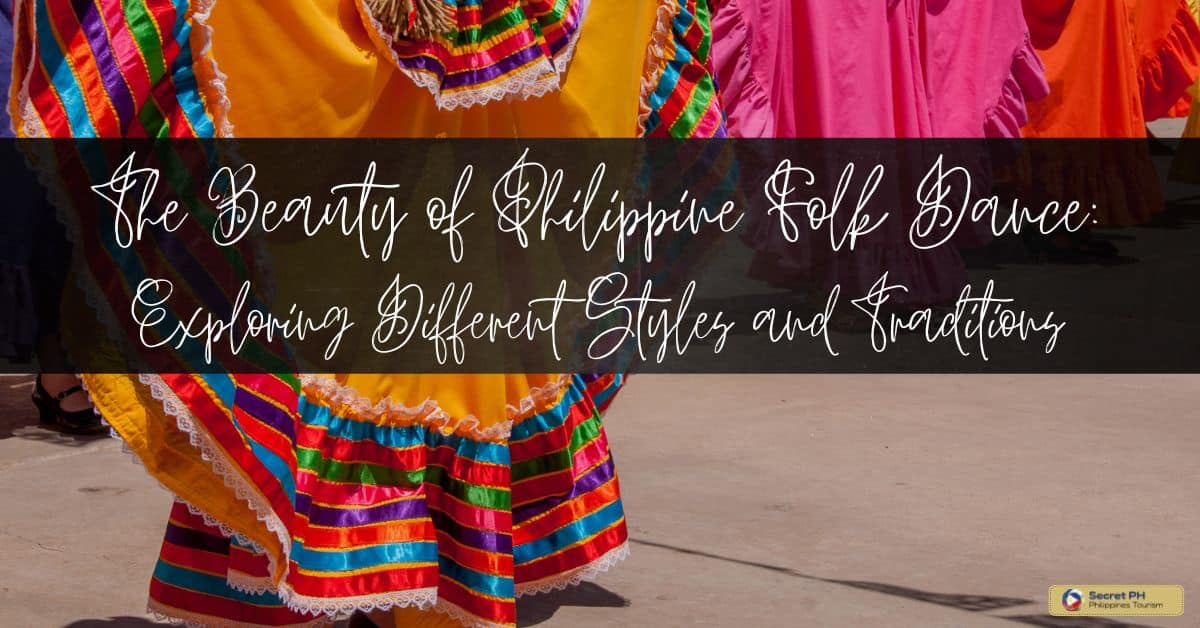 Philippine Folk Dance
Philippine Folk Dance is a vibrant art form that has been around for many years. It represents the culture and traditions of the Philippine Islands. This traditional dance style incorporates a variety of movements used to express love, sorrow and joy. The dances embrace intricate steps, while incorporating graceful twisting motions in the arms and body.
Costumes are often worn during performances, brightly colored skirts with intricate beading. People of all ages in the Philippines still participate in these dances. This allows them to celebrate their culture through deeply rooted rituals and stories passed down through generations.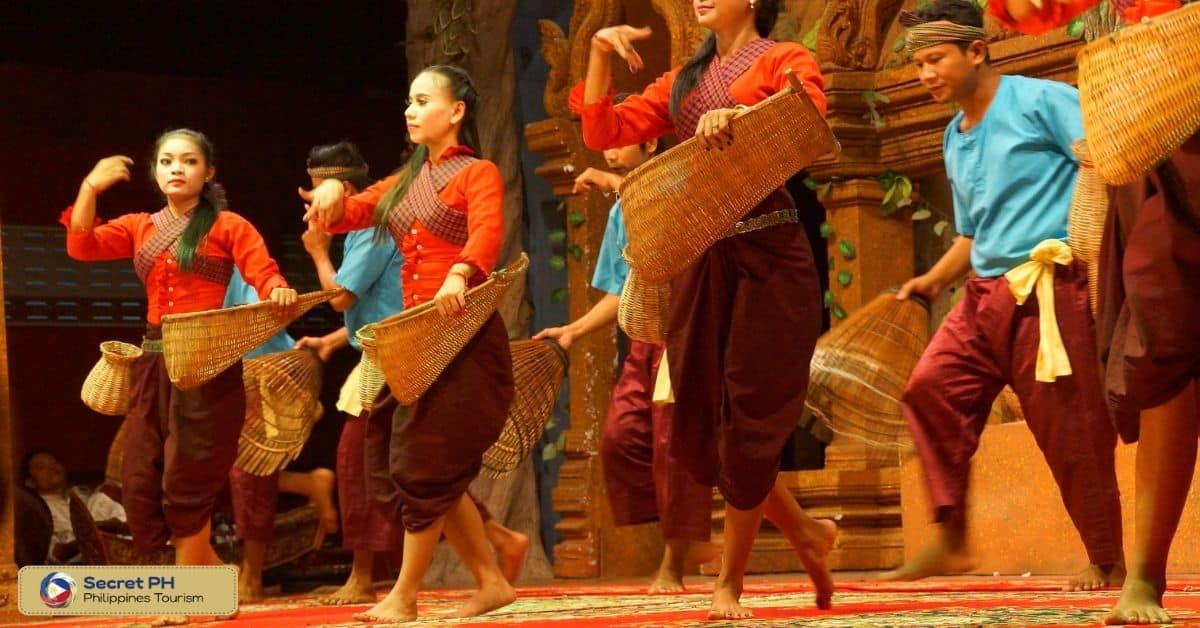 Different Styles of Philippine Folk Dance
Philippine Folk dance is a diverse and exciting form of traditional art. It is rooted in the various cultures that make up the Filipino people. This type of dance encompasses many different styles from Asian and Spanish influences. Each style has its own unique movements, music, costumes, steps and rhythm. Each embodies the specific culture where it originated from. It is a vibrant celebration of cultural identity that celebrates the unique combination of Filipinos. It is both a social activity and an expression of emotion, making it an important part of Filipino tradition.
Maria Clara dances
Maria Clara dances are a collection of traditional folk dances from the Philippines. The name was drawn from the leading female character in José Rizal's novel Noli Me Tángere. These dances are characterized by intricate footwork and graceful hand movements. Taking inspiration from Spanish fandangos and galliardes, Maria Clara dances range in style. No matter which style is performed, they consistently evoke a sense of joy and celebrate the culture.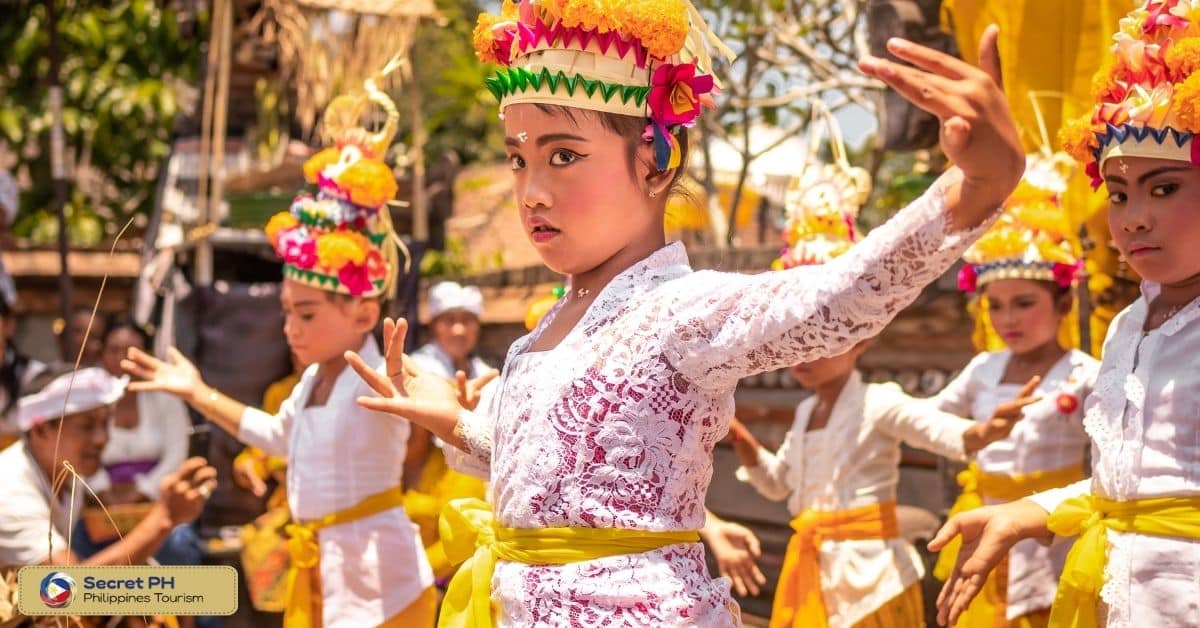 Rural or Barrio dances
Rural and Barrio dances,  feature intense steps and movements that represent stories. Many are performed by two to nine dancers in often electric colors accompanied by the vibrant rhythms. These dances vary in character from tribal rhythms to more modern pieces with influences from Spanish songs. Not only do these dances display the dexterous agility of performers, but also their intricate costume. Every step taken reflects a combination of energy, adventure, beauty and grace that bring these dances alive.
Muslim dances
Muslim dances are some of the most colorful and vibrant cultural expressions in Philippine folklore. These traditional dances range from easy, playful choreography to more intricate patterns. This involves powerful hand gestures and intense body movements. Each Muslim dance has its own specific music, steps, costumes, and purpose. Invoking blessings to honoring or paying homage to a particular deity. The Islamic faith is closely intertwined with many Muslim dance forms. They often act as depictions of Bilal, a prominent figure in morality tales within the religion.
Tribal dances
Philippine Folk Dances portray the colorful culture and traditions of the Philippines. A common theme found in many tribal dances is that of unity and celebration. From Luzon to Mindanao, Filipino Tribal dances are creative and full of energy, with intricate movements and rapid footwork set to an upbeat tempo.
Every folk dance is unique; some include colorful props and costumes while others incorporate humor or satire as part of the performance. Each dance is a reflection of the history, geography, folklore and beliefs that weave together the Philippine culture. Every time a Tribe performs one of these dances, they celebrate their roots and invoke their heritage with pride.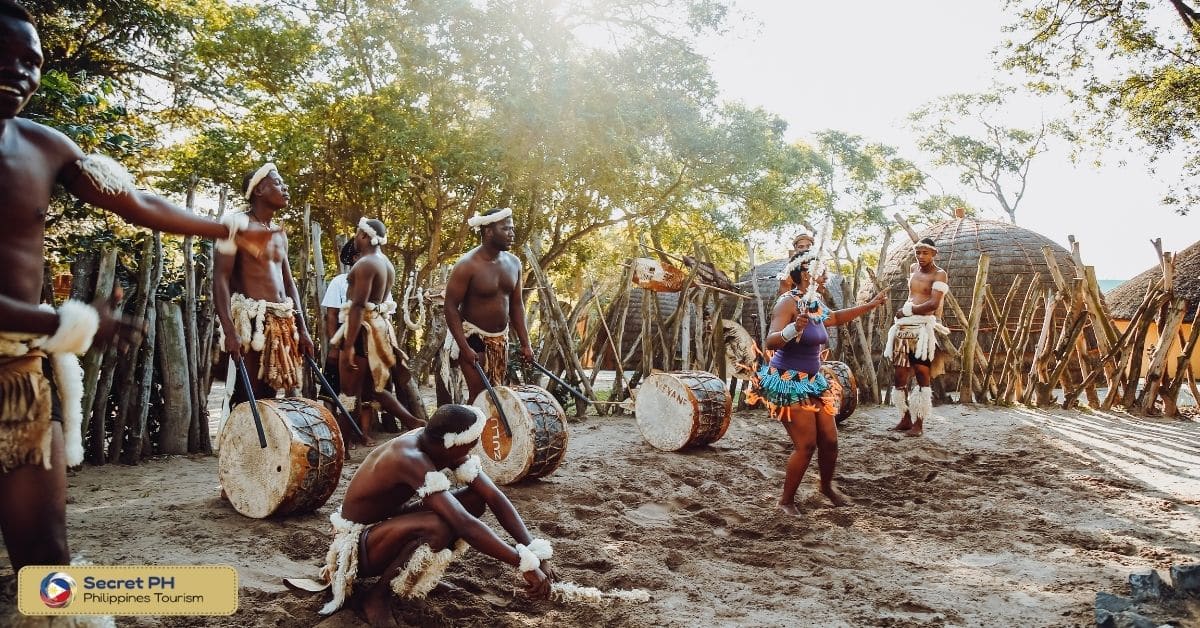 The Varied Folk Dances of the Philippines
The Philippines is renowned for its diverse culture, and folk dancing plays an important role in this cultural tapestry. Philippine folk dances capture the spirit of the region's array of cultural influences and showcase both their Christian and pre-colonial past.
These dances are typically performed for special occasions such as festivities, birthdays, and weddings; what sets them apart from other forms of traditional dance is that they often feature elements that include miming, storytelling, chanting, and interaction between movement patterns. There are many types of popular Filipino folk dances that each represent a certain region or ethnic group within the country.
Maglalatik of the Tagalogs
The Maglalatik is one of the folk dances originating from the Tagalogs, which are indigenous tribes in the Philippines. It is a battle dance used to mimic the skirmish that happens between two opposing groups. This simulation takes place during festivals or town celebrations and involves using 'latik' or coconut shells that are worn around each dancer's waist.
In addition to this instrument, wooden sticks are held by each dancer who then hits and rattles them against these shells. Rhythmically swaying side to side, it is an entertaining performance that delights audiences with its eye-catching movements. It has been popularly performed since ancient times and continues to be loved by many today.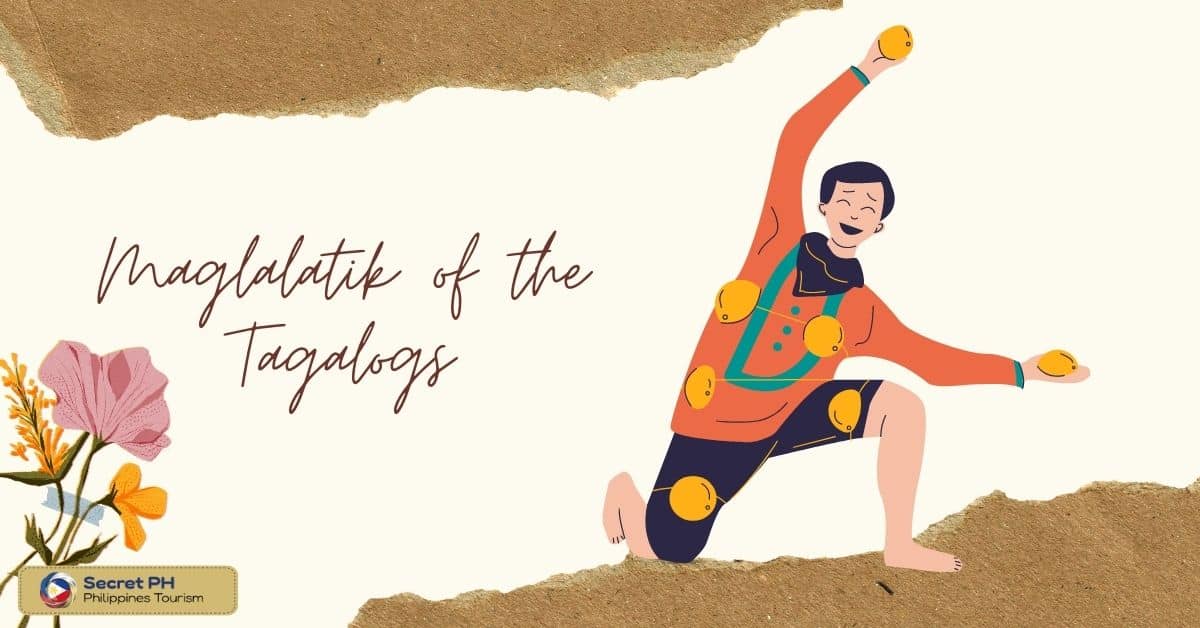 Tinikling of the Visayans
Tinikling of the Visayans is a traditional dance from the Philippines that has been passed down through generations. It is considered to be one of the country's most popular folk dances. The dance involves two people, who use bamboo poles to create a rhythmic pattern while they hop and clash in and out, sometimes accompanied by singing or musical instruments.
Its intricate twirling motions mimic the weaving motion of chickens walking between grasses, which gives it its name. Spectators often clap in unison as dancers move in syncopated steps across the stage. Tinikling of the Visayans is fun for all ages and it doesn't require any special skill or training – making it an ideal folk dance for children to learn and enjoy.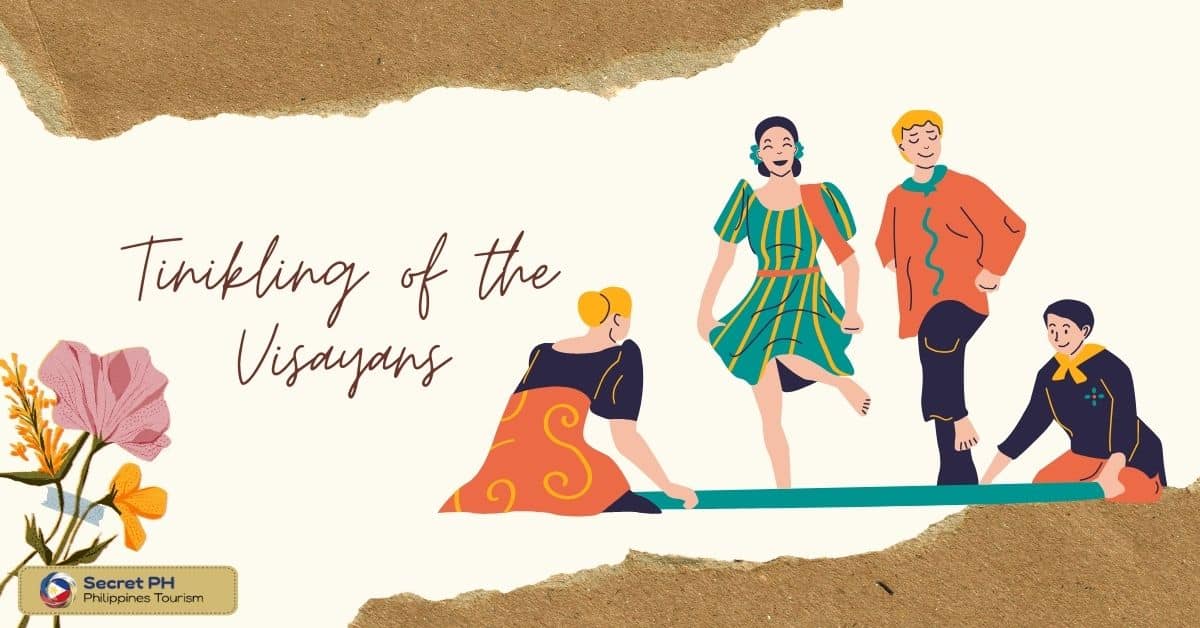 Cariñosa of the Ilocanos
The Cariñosa of the Ilocanos is a dance filled with joy and spiritual celebration. This elegant folk dance features couples, who are required to treat each other with respect and kindness, dancing in circular patterns. Partners gracefully hop side-to-side to express their affection for one another, symbolizing an old Filipino custom that couples share love for one another through simple gestures such as hand holding.
As part of the dance, the couple holds molded coconut shells as musical accompaniment. They create a rhythmic beat as they tap them together while continuing to move around the circle until they reach the center where they bow in unison while still in step according to the beat of their coconut shells. This traditional dance is perfect for any festive occasion and is sure to bring people together by expressing their natural emotions of love and admiration.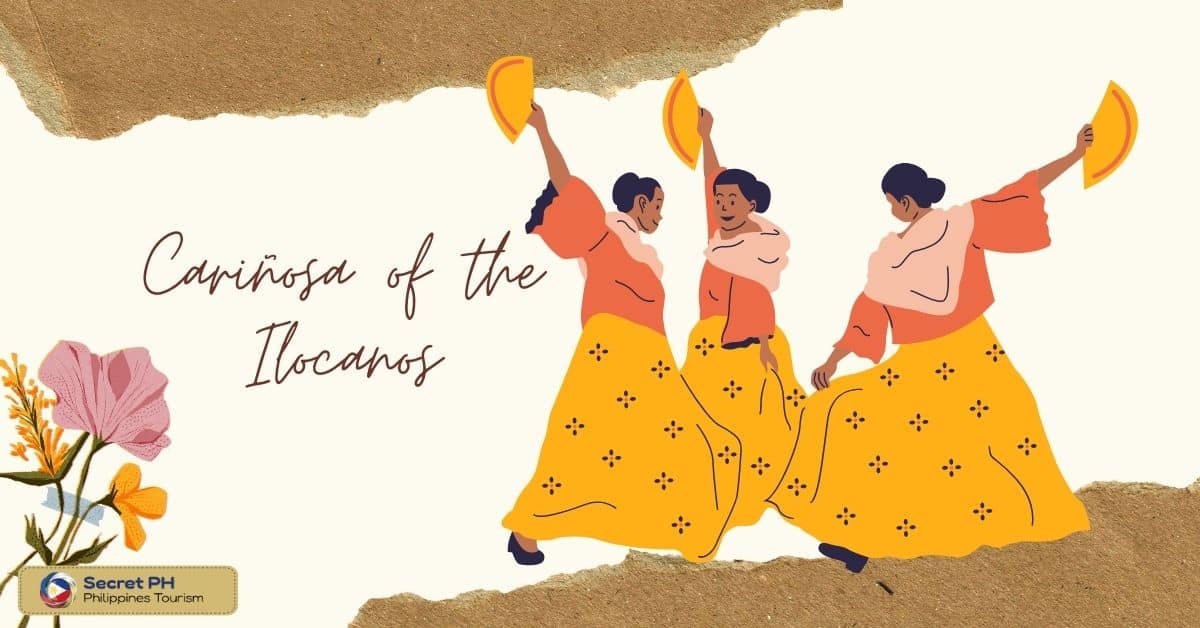 Singkil of the Maranaos
Singkil is the traditional dance of the Maranaos, an ethnic group in the Philippines. This dance is usually performed during special occasions like weddings and festivals. Singkil portrays a story from the epic known as Darangen. Dancers move gracefully in circular patterns while holding two bamboo poles called lantay and kolintang, accompanied by lively music.
The two bamboo poles create an interesting visual effect as they cross each other multiple times during the dance. The movement of the hands, feet to the beat of the music, and intricate weaving of bamboo poles make Singkil visually spectacular. Every gesture and move conveys deep meaning and displays artistry that will leave people mesmerized.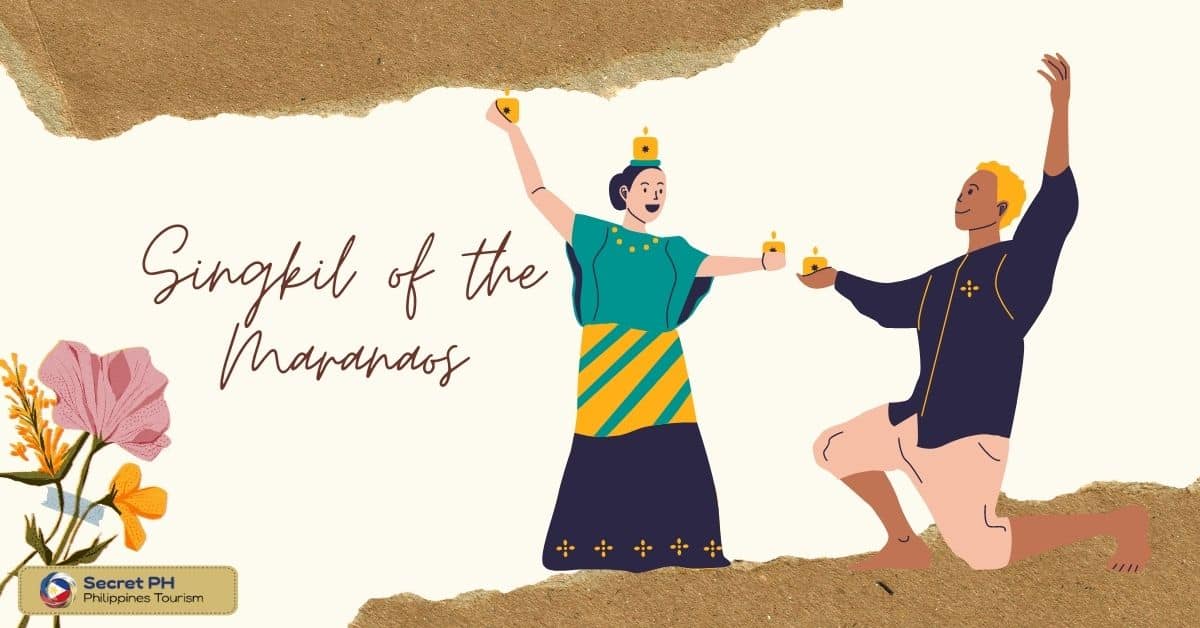 Kuratsa of Leyte
Kuratsa of Leyte is a vigorous and energetic Philippine folk dance. It is typically performed by a couple, who strive to outdo each other in intricate steps and movement. These acrobatic moves range from lifting the partner off their feet to supple flips and spins, combining elements of courting rituals with an intense artistry.
Accompanied by drums and brass wind instruments, as well as various vocalizations, it creates a lively ambience that encourages its passionate performance. Through this traditional cultural heritage from the province of Leyte, Kuratsa showcases vibrant Filipino culture with its rich history and distinct flavor featured in countless traditional festivals throughout the nation.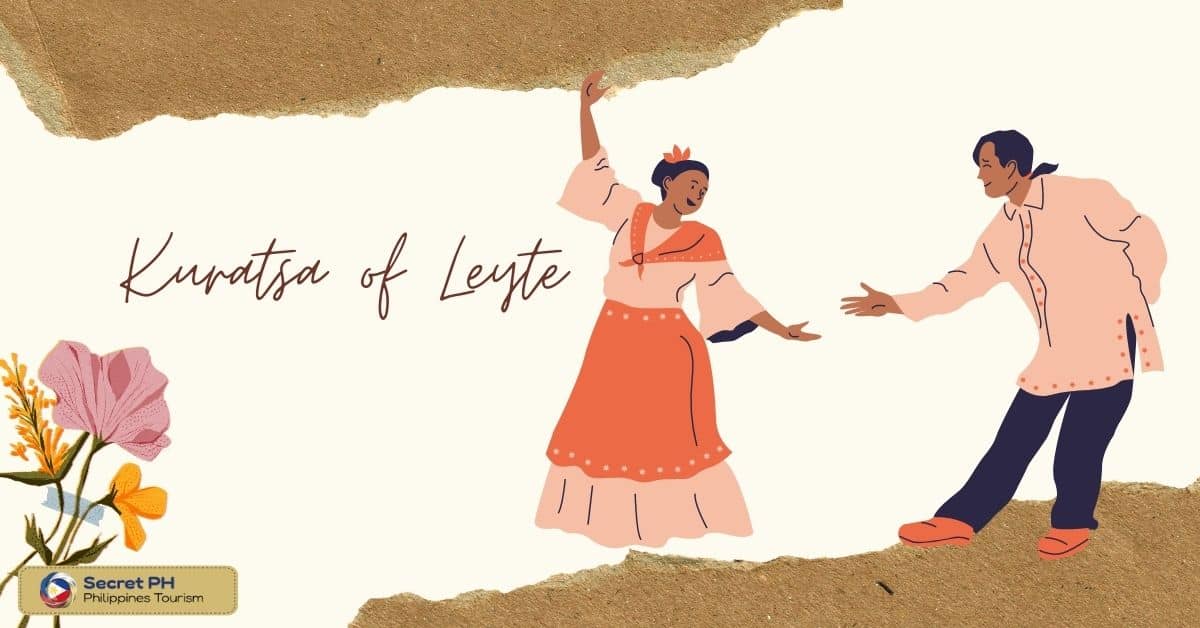 Significance of Philippine Folk Dance
Philippine Folk Dance is a traditional form of artistic expression that has been practiced for centuries in the Philippines. It not only provides an opportunity to connect with the cultural heritage and practices of the locals, but it also gives insight into the lifestyles and customs of different ethnicities from across the nation.
It is an essential part of understanding the social dynamics present in most communities as well as connecting to those who have come before them. Through folk dances, Filipinos celebrate important life events such as weddings, anniversaries and religious holidays, providing an opportunity for families to come together and enjoy cultural traditions.
Cultural importance
Philippine folk dance is a reflection of the culture and traditions of the country. It has been passed down through generations, preserving the nation's values and identity. Through folk dancing, people have come to understand the complexities of Filipino society, as they practice not only various styles but also regional variations of these dances.
Such expression often serves as a channels for emotions such as joy or sorrow, helping to create a sense of solidarity among members of their community. Dance is also an integral part of traditional celebrations such as fiestas and weddings, allowing participants to honor ancestral rituals which are both recreational and spiritual in nature. In today's era, Philippine folk dance continues to be a popular form of entertainment that brings people together from different walks of life to learn and experience something special.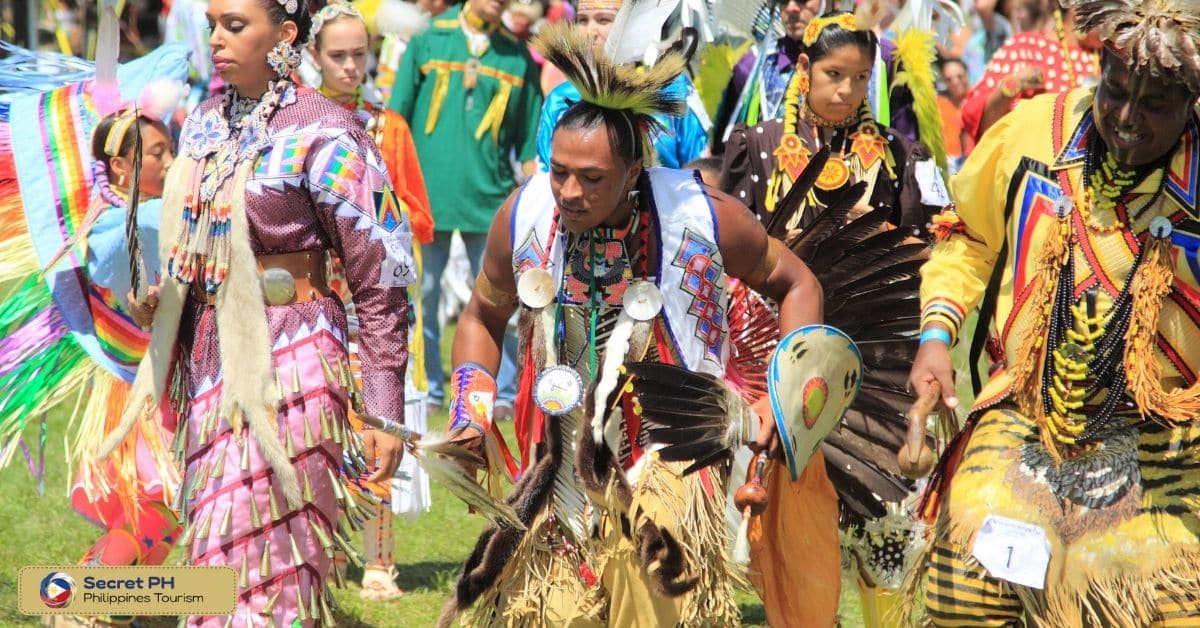 Benefits of learning and performing Philippine folk dance
Philippine folk dance is an important part of the country's cultural heritage. It is a way of expressing the traditions, beliefs, and values of the Philippine people through movement and music. Learning and performing Philippine folk dance offers numerous benefits. Here are five benefits of learning and performing Philippine folk dance: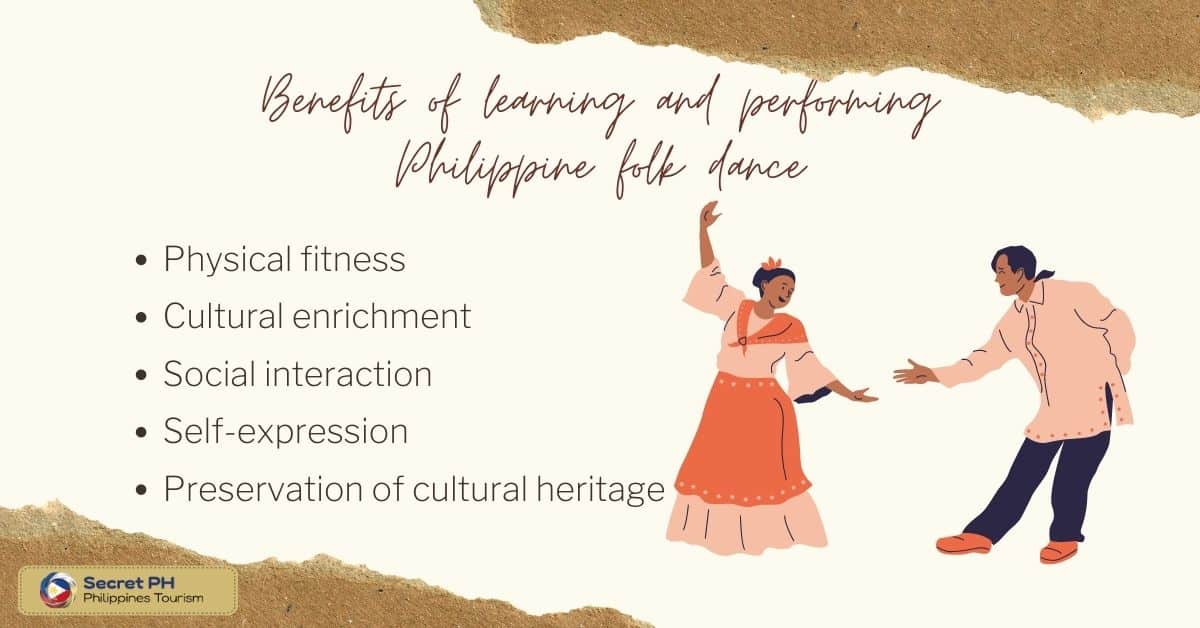 Physical fitness: Philippine folk dance is a great form of exercise as it involves a lot of movement and coordination. It requires dancers to use various muscle groups, including the legs, arms, and core.
Cultural enrichment: Learning and performing Philippine folk dance can help individuals develop a deeper appreciation and understanding of the country's culture and heritage. It provides a glimpse into the customs and traditions of the Philippines, including the different regions and ethnic groups.
Social interaction: Philippine folk dance is often performed in groups or ensembles, which provides opportunities for social interaction and teamwork. It can help individuals build relationships, make new friends, and develop communication and leadership skills.
Self-expression: Philippine folk dance allows individuals to express themselves creatively through movement and music. It can help boost self-confidence and self-esteem.
Preservation of cultural heritage: Learning and performing Philippine folk dance can help preserve the country's cultural heritage. This ensures that the traditions and values of the Philippine people are not lost and continue to be celebrated and appreciated.
Importance of preserving traditional dances
The preservation of traditional dances is an important task in any country or culture. It is important in preserving its local folk dance has been heightened by its popularity around the world. Local folk dances provide a glimpse into the past and offer insight into the cultural identity. Through these movements and rituals, Filipino nationals can get a better understanding of their heritage. It has provided them with an opportunity to remember and honor their. These rituals are passed down from generation to generation. It provides continuity and strengthening bonds among family members.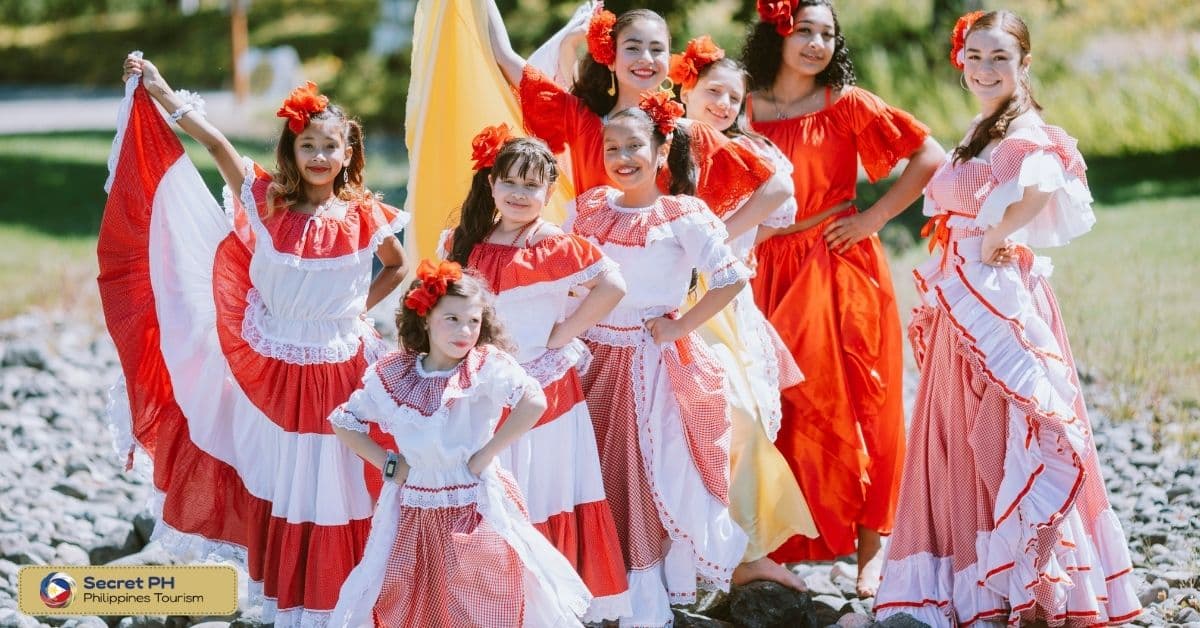 In Conclusion
The Beauty of Philippine Folk Dance is an exploration into the various styles, shapes, and traditions. Rich in history and culture, exploring different Philippine folk dances allows us to gain insight into a centuries-old practice.
Through these dances, we can draw inspiration from their intricate movements, impressed by the creativity and diversity that surrounds this beautiful art. For those seeking a guide along their Filipino folk dance journey. There are many resources available that provide comprehensive overviews of this cultural mainstay. With a greater knowledge and appreciation of these unique dances, we can contribute to their preservation.