Sustainable tourism is crucial for the Philippines, a country known for its natural beauty and biodiversity. Balancing development with nature is a challenge, but eco-tourism, community-based tourism, and responsible tourism practices are being implemented.
In this blog post, we'll explore why sustainable tourism is important for the Philippines. So if you're looking to explore the Philippines with conscious travel in mind, let's dive into some information about sustainable tourism!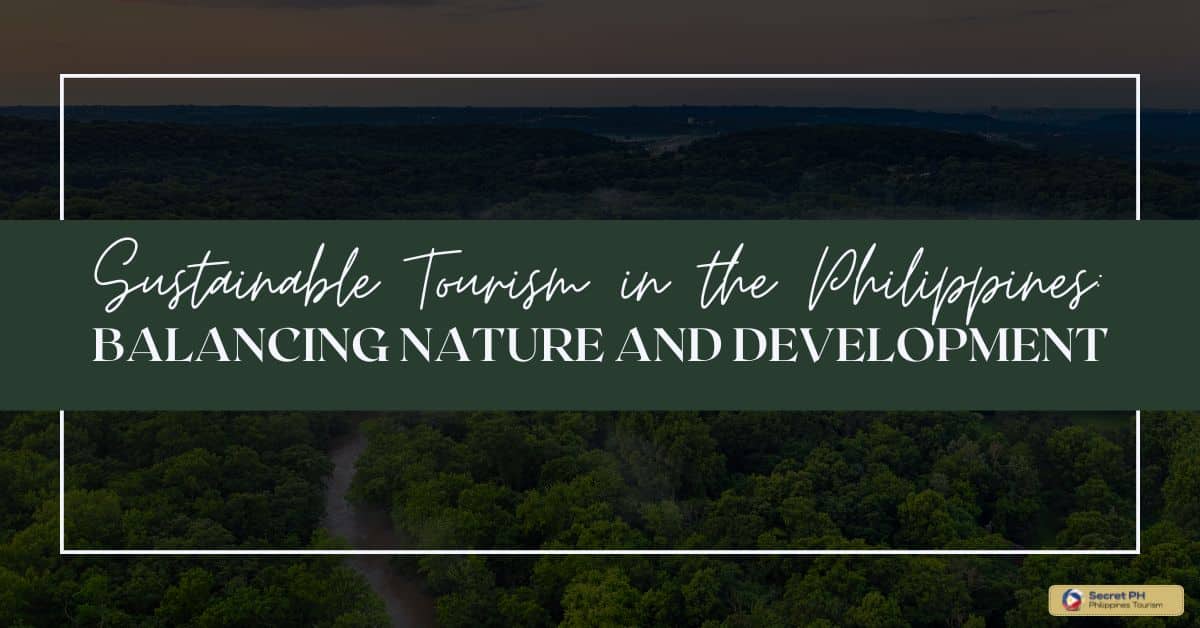 Sustainable Tourism in the Philippines
The Philippines is poised to become a leader in Sustainable Tourism. The country has already taken various steps to move towards that goal. There has been an increased focus on greening tourism initiatives. With community-based conservation and development a main driver. There are now more ecotourism sites that allow local communities to be part of the conversation and benefit from their participation in eco-tourism events.
This helps create jobs, resources, and social networks around sustainable practices. The government's strong tie with international organizations such as UNEP and IUCN offers a great opportunity for the Philippines to continue leading the way. When it comes to sustainable tourism, leveraging both global and local efforts to achieve this important mission.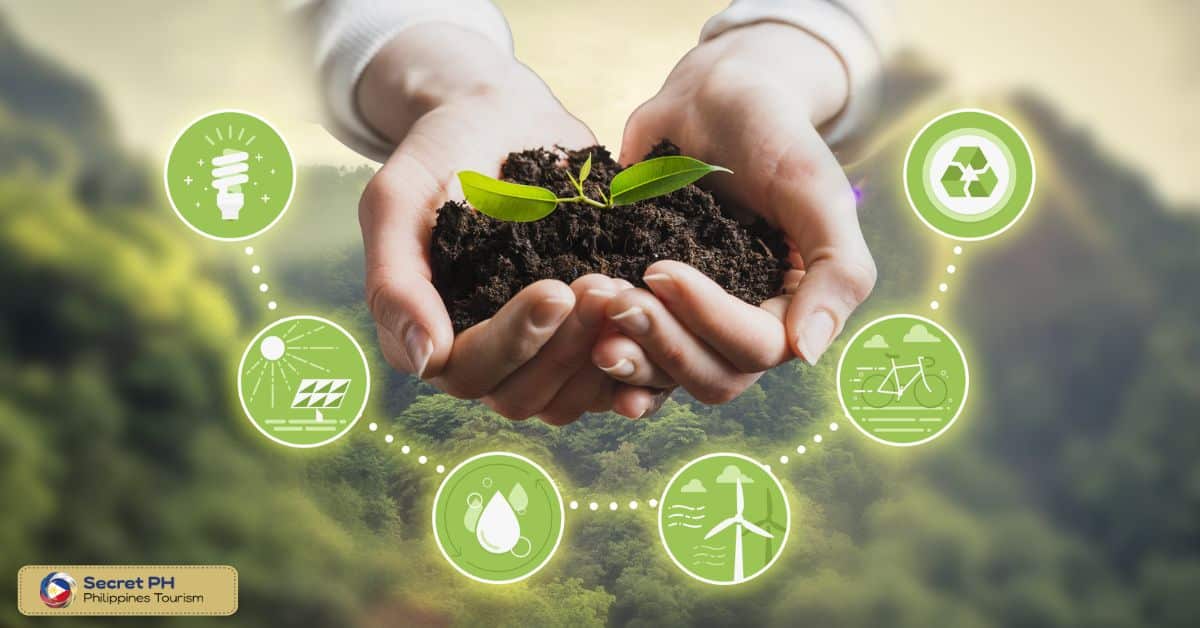 The challenges in implementing sustainable tourism in the Philippines
The Philippines is a beautiful country, filled with stunning natural scenery. However, the growth of different forms of tourism has presented the nation with a unique set of challenges.  With rapid development taking place, environmentally conscious measures must be taken into account. For businesses and tourists alike sustainable practices are to be implemented. Here are some of the challenges in implementing sustainable tourism in the Philippines:
Limited Awareness and Understanding
One of the main challenges in implementing sustainable tourism in the Philippines is the limited awareness and understanding of sustainable tourism. Many tourism industry players may not have sufficient knowledge about sustainable tourism practices. But, the public may not appreciate the importance of responsible tourism practices.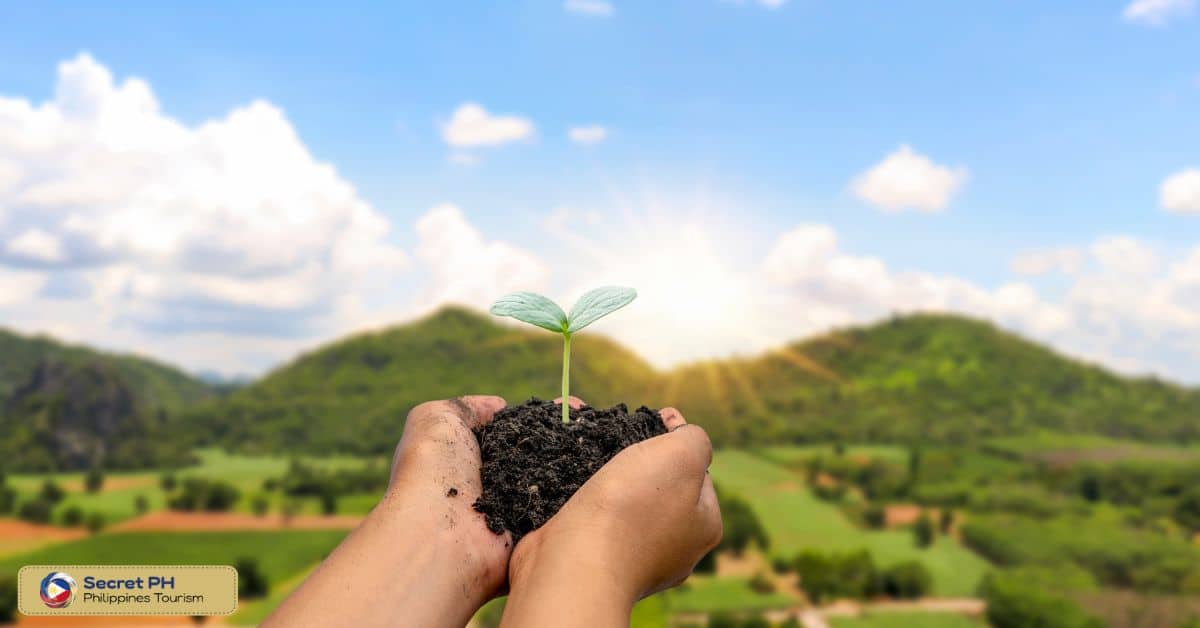 Insufficient Resources and Infrastructure
Another challenge is the lack of resources and infrastructure needed to support sustainable tourism. This includes inadequate waste management systems, limited public transportation options, and insufficient funding for conservation of natural resources.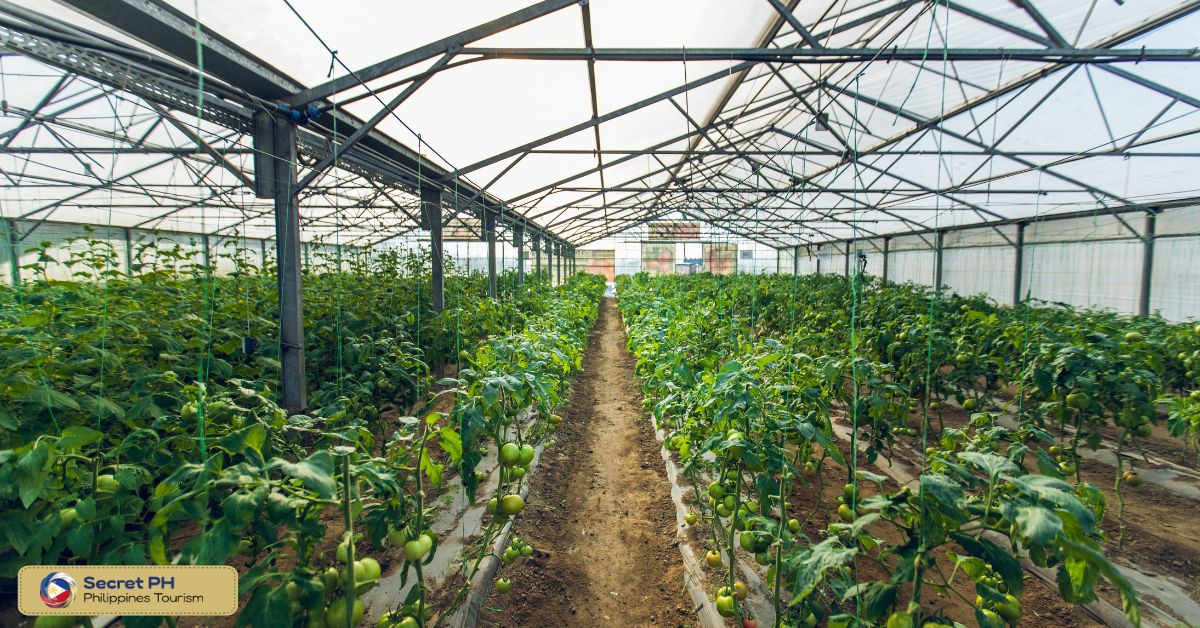 Conflicting Interests and Priorities
Conflicting interests and priorities among stakeholders can create obstacles to sustainable tourism. Some local communities may prioritize short-term economic benefits over long-term sustainability goals. Developers and investors may prioritize profitability over environmental concerns. Such conflicting interests can make it difficult to achieve a balanced approach to tourism development.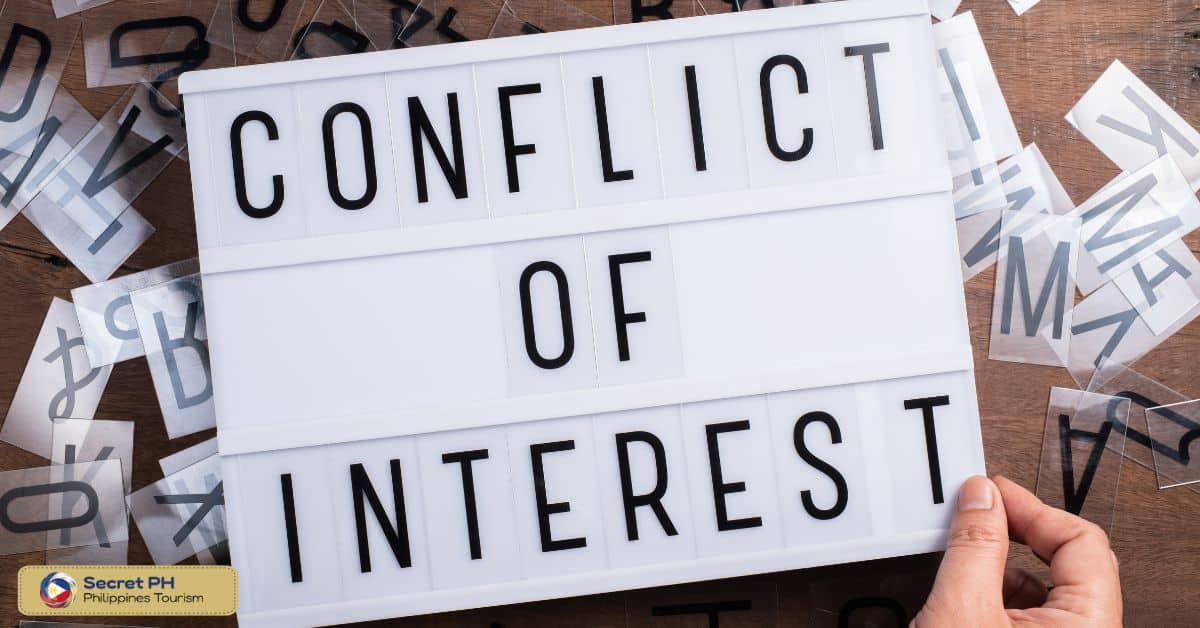 Sustainable Tourism Practices in the Philippines
Sustainable tourism practices are gaining importance in the Philippine travel industry. With a variety of biodiverse regions, ranging from mountain paddies to marine sanctuaries. The Philippines is incredibly rich in natural resources and as such has much to offer travelers. Especially those seeking interactive experiences that promote environmental stewardship.
Local governments and tour providers have stepped up their commitment to developing eco-friendly sites and services. Visitors can enjoy the region's many active adventures while taking part in educational activities that re-connect them with the environment.
Eco-tourism
Writing about eco-tourism and sustainable practices in the Philippines is a subject that should be taken seriously. It can have significant positive effects on the environment. The Department of Tourism in the Philippines has identified several sustainable tourism practices. They are currently under consideration for implementation.
These practices include training tourists ahead of their arrival to reduce waste. Eliminating single-use items such as plastic bottles, discouraging off-road driving, and promoting responsible dietary practices. These principles seek to protect fragile ecosystems while also creating an engaging an experience for visitors.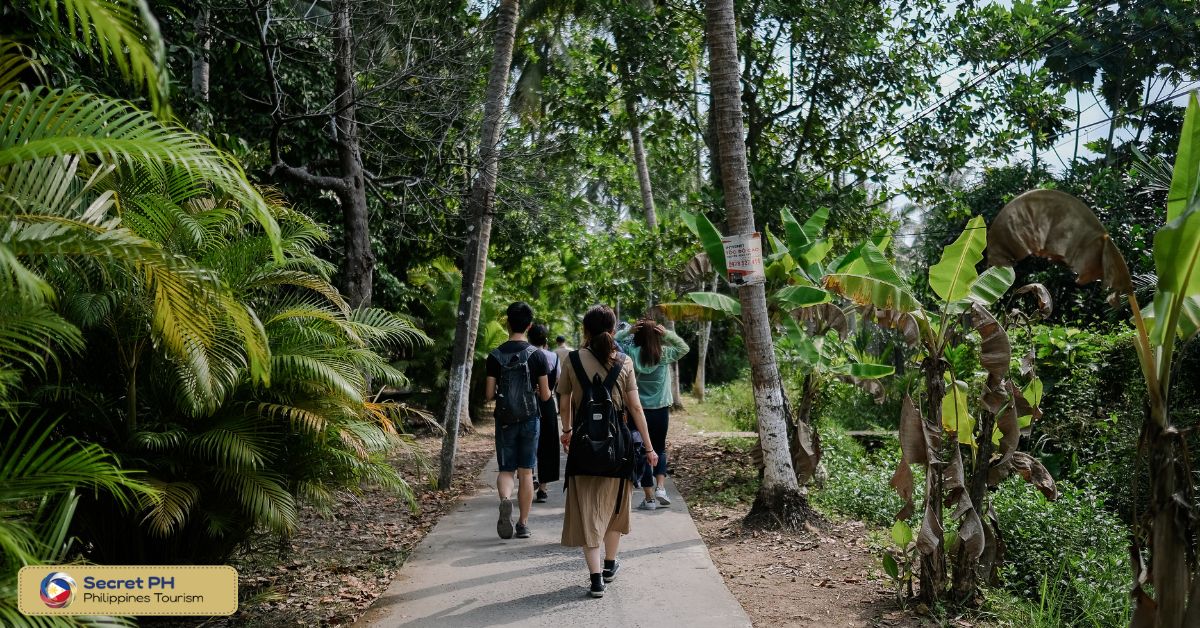 Community-based tourism
Community-based tourism is gaining widespread popularity in the Philippines. Its a mean of promoting sustainable tourism practices. Connecting with local communities allows visitors to gain insights into the cultural identities of different regions. Local communities are also given an opportunity to benefit from the income generated by tourism activities.
Tourists are able to experience immersive journeys through interactions with genuinely friendly local people. They discover historic sites and places of natural beauty. This type of tourism encourages the upkeep of traditional lifestyles. The linguistic dialects and arts which might otherwise be lost due to modernization.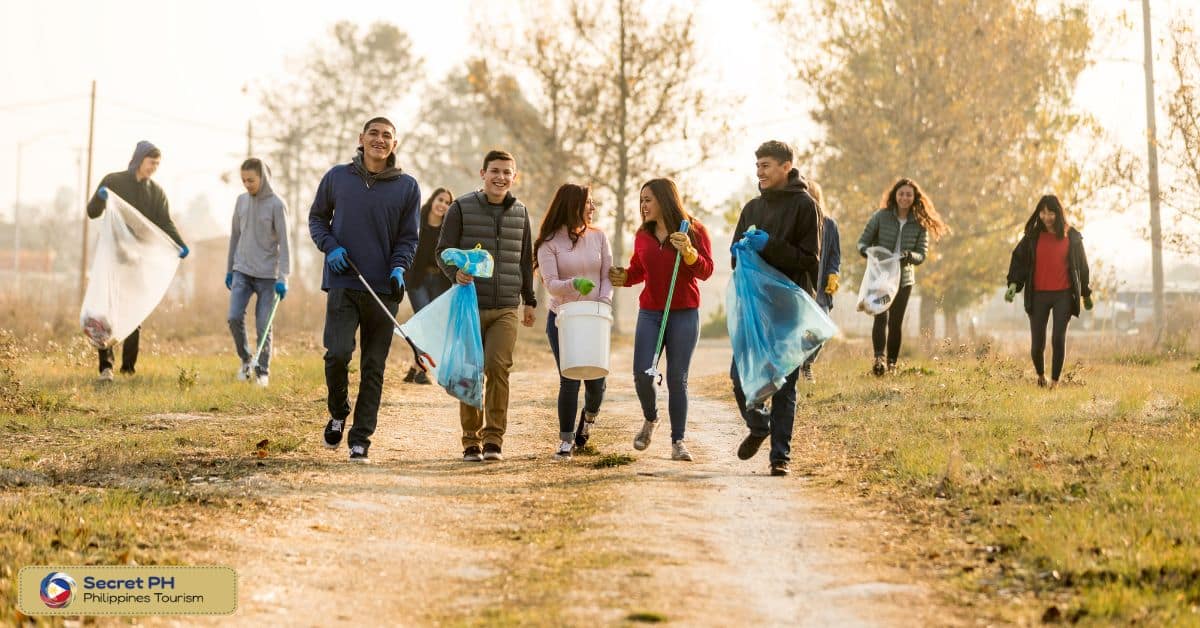 Responsible tourism
The Philippines is an increasingly popular destination for travelers who value responsible tourism. Sustainable practices in the area are quickly gaining traction. The initiatives that reduce the environmental impact of tourism, provide opportunities for meaningful engagement with local cultures. It strengthens accommodations that support those from the poorest backgrounds, and promote sustainable ways.
From joining eco-friendly tours to choosing suppliers dedicated to sustainability, travelers committed to responsible tourism. They are empowered to make conscious decisions that benefit both tourists and locals alike. The continued commitment to sustainable practices throughout its fast growing tourist industry. Philippines continues to be a prime location for travelers.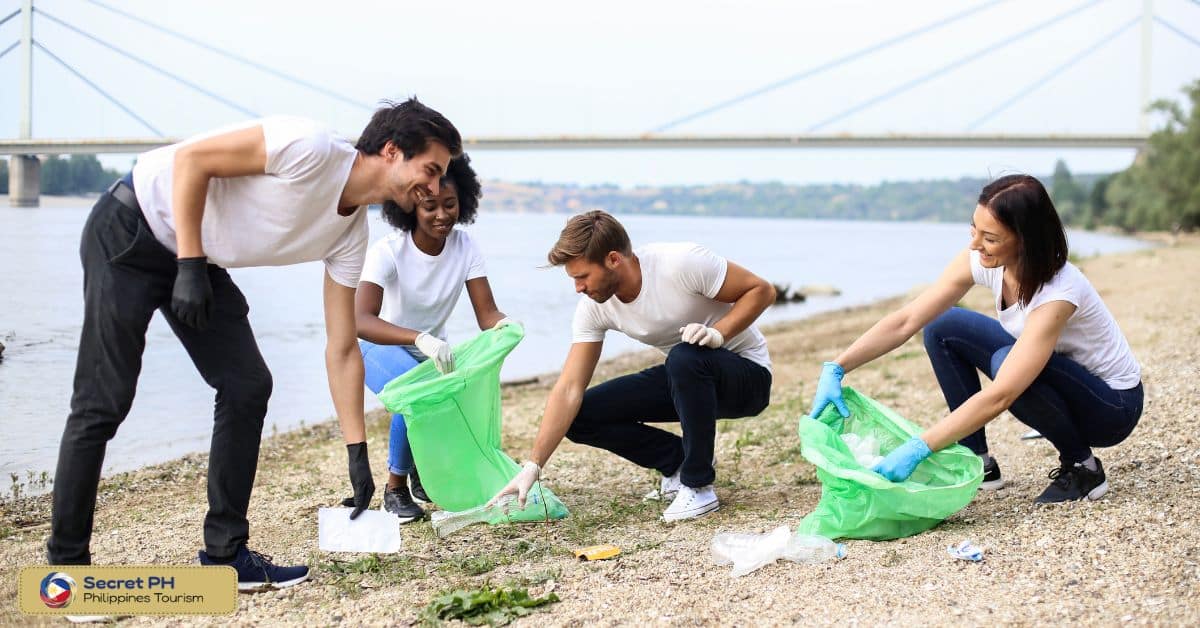 Examples of Sustainable Tourism in the Philippines
The Philippines is becoming a popular destination for eco-enthusiasts and sustainable travel. More and more people taking part in ethical tourism. There are an increasing amount of examples of sustainable tourism in the country for travelers to get involved with! Many local tour operators offer carbon-neutral tours or hikes and biking trails supported by green energy sources. Tourists can also visit communities and participate in environmentally friendly conservation projects.
Tubbataha Reef Natural Park
Tubbataha Reef Natural Park is a paradise for divers and snorkelers. Thanks to its stunning scenery of coral reefs, pristine waters, and beautiful fish. This natural area consists of two atolls known as South and North Atoll. Established in 1988 as part of National Integrated Protected Areas System Act administrated.
It was declared as a UNESCO World Heritage Site in 1993 due to its ecological importance. According to DENR's website, sustainable tourism ensures that local communities benefit from the site. It also preserves its marine resources through informed management.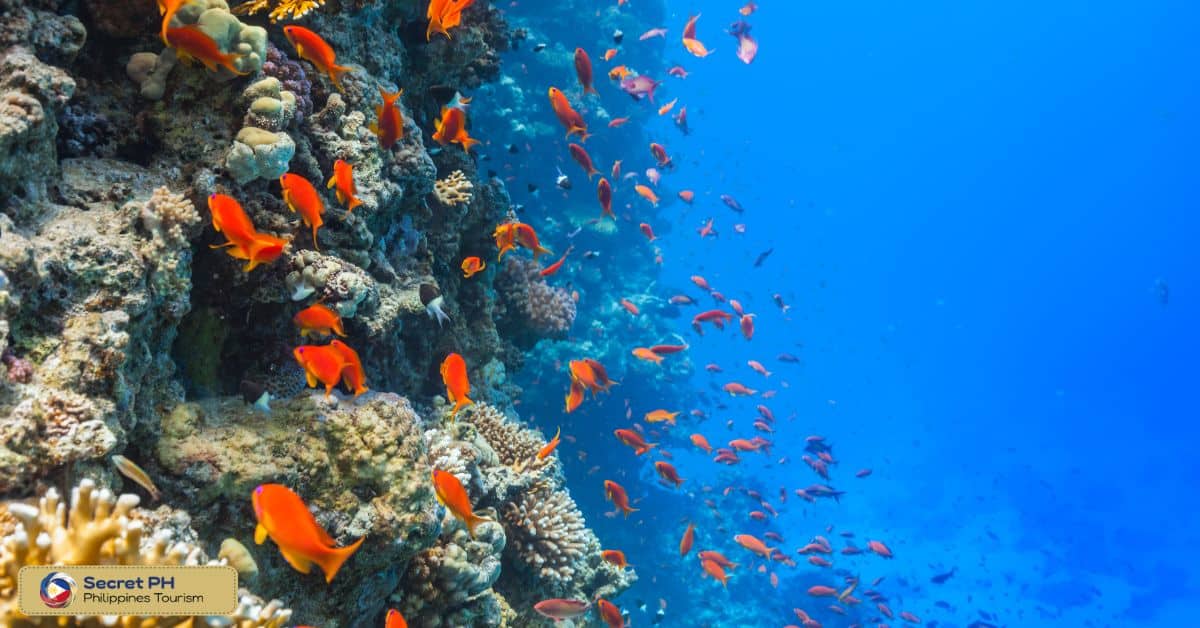 Apo Island
Apo Island is located off the coast of Negros Oriental. A renowned for its effective protection of marine life. It has helped make it one of the best diving spots in the world. It was proclaimed a Marine Reserve and Protected Landscape & Seascape by President Corazon Aquino in 1988. Tourist activities on the island are carefully managed in order to minimize their environmental impact. Activities offered on Apo Island include kayaking, snorkeling, scuba diving and leisurely beach walks.
It is one of the clearest examples of sustainable tourism in the Philippines. Its commitment to conservation combined with a stunning natural environment make it a destination for travelers.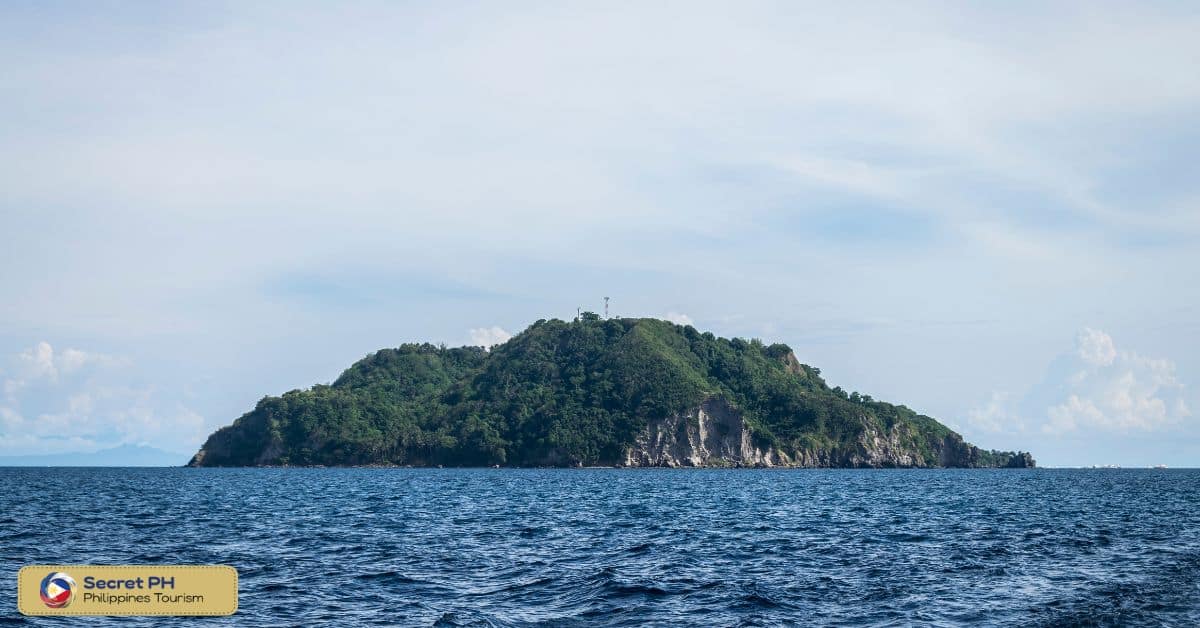 Batanes Islands
Situated in the far north of the Philippine archipelago, The Batanes Islands are an example of sustainable tourism done right. With their unique culture, landscape and historical sites that have remained unspoiled for centuries, visitors are able to experience this ecological paradise with its lush forests, endless coastlines and volcanic hills. The islands also boast some of the best conservation efforts amongst all provinces in the Philippines, emphasizing on environmental protection such as upholding strict regulations against littering and boosting organic farming.
Tourists can even engage in activities such as snorkeling and forest bathing whilst being surrounded by wildlife like sea turtles, tropical fish and a variety of birds without needing to worry about leaving a footprint behind. By visiting these beautiful islands, people are able to gain a deeper understanding of how conservation can be achieved yet still be enjoyable.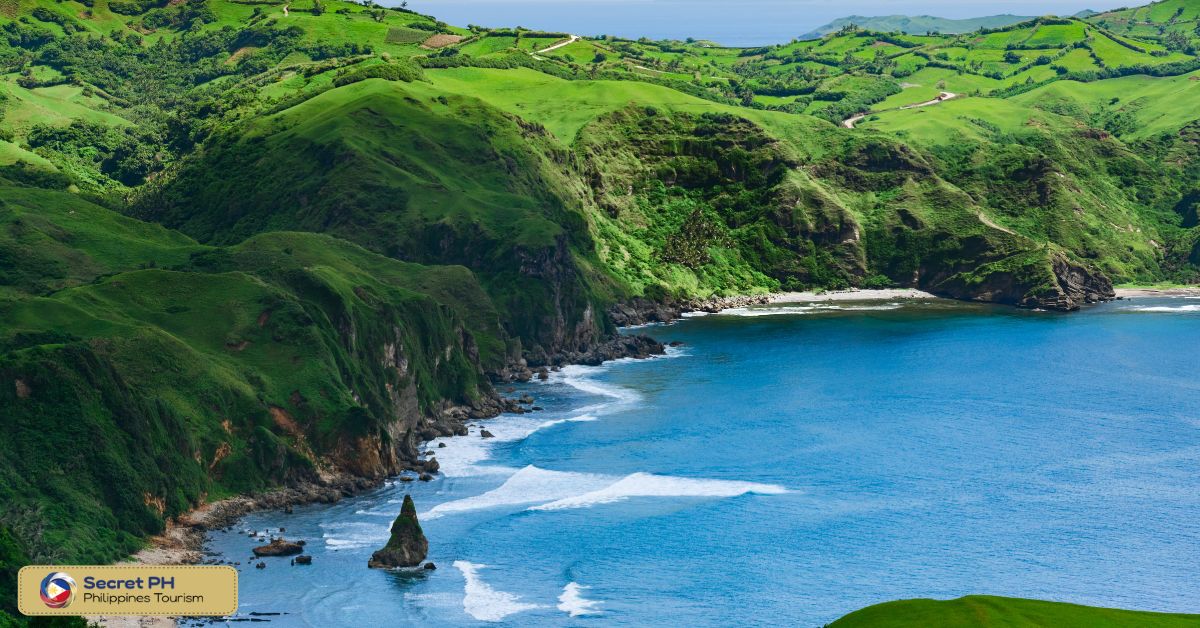 The Role of Stakeholders in Sustainable Tourism
Sustainable tourism is an approach that takes into consideration the environmental, socio-cultural and economic impacts of tourism and provides proactive solutions to mitigate these effects. It requires a collaborative and multi-disciplinary approach between stakeholders in order to achieve the desired objectives in a sustainable manner. Stakeholders play a crucial role in making this happen, as they help provide relevant context, bring resources to the table, clarify roles and responsibilities, identify opportunities and develop consensus among various parties.
Government
Sustainable tourism is of great importance for our world, and governments must play a leading role in coordinating and collaborating between various stakeholders to ensure that it is pursued in an effective manner. Governments should put in place legislation and policies that support sustainable tourism, such as reducing emissions through regulations and supporting local businesses by providing incentives for eco-tourism initiatives.
Additionally, they should provide guidance to the private sector on how to move forward sustainably while supporting the interests of communities, promoting the conservation of natural resources and curbing human-caused pollution. Lastly, governments should serve as facilitators between key stakeholders such as non-profits, tourism industry professionals and citizens at large so that everyone can engage in coming up with solutions to ensure sustainable tourism.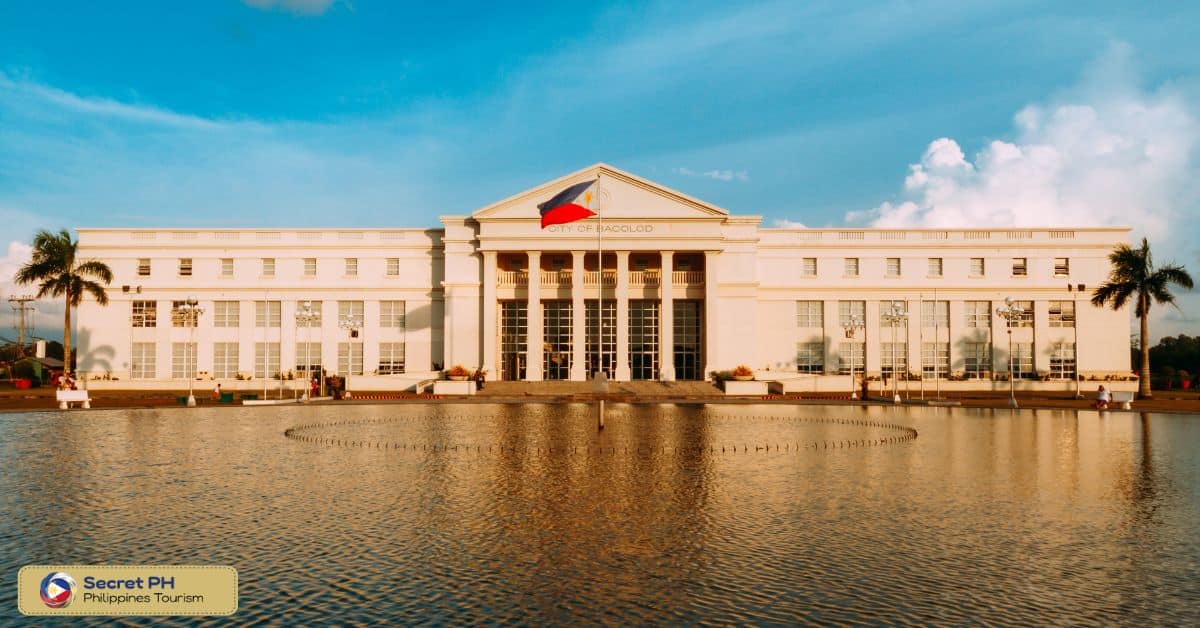 Private sector
These entities are key stakeholders in sustainable tourism, and their responsibility for promoting responsible practices and outcomes should not be overlooked. Private sector players include hotels and transportation providers, but also include tour operators, shops, restaurants, and many other services used by tourists.
From the perspective of sustainability, private sector stakeholders should focus on the guest experience by setting up affordable but quality accommodation options; incorporating information about local culture into hospitality services; selecting locally produced foods to serve guests; using renewable energy sources if possible; actively engaging in environmental activities such as tree planting or beach cleanups.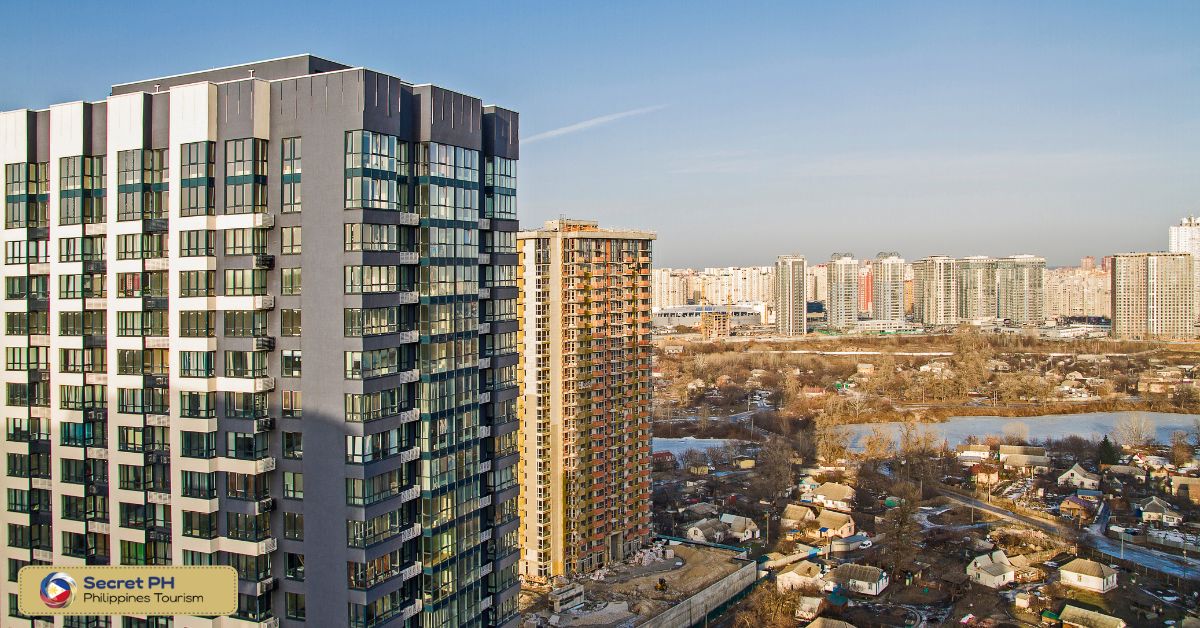 Communities
Communities play an essential role in creating and maintaining sustainable tourism. From residents to business owners and local government, the stakeholders involved have a responsibility to advocate for high quality operations that emphasize positive environmental and socio-economic impact. Residents should educate themselves on green practices, support businesses that take on sustainability efforts, and demand responsible initiatives from their representatives.
Business owners can adopt innovative technologies or new policies that promote renewable energy usage or reduce waste production. Government representatives are tasked with executing laws or regulations pertaining to tourism operations that have long term positive outcomes, while also ensuring immediate community needs are met as well. Sustainable tourism is a shared effort.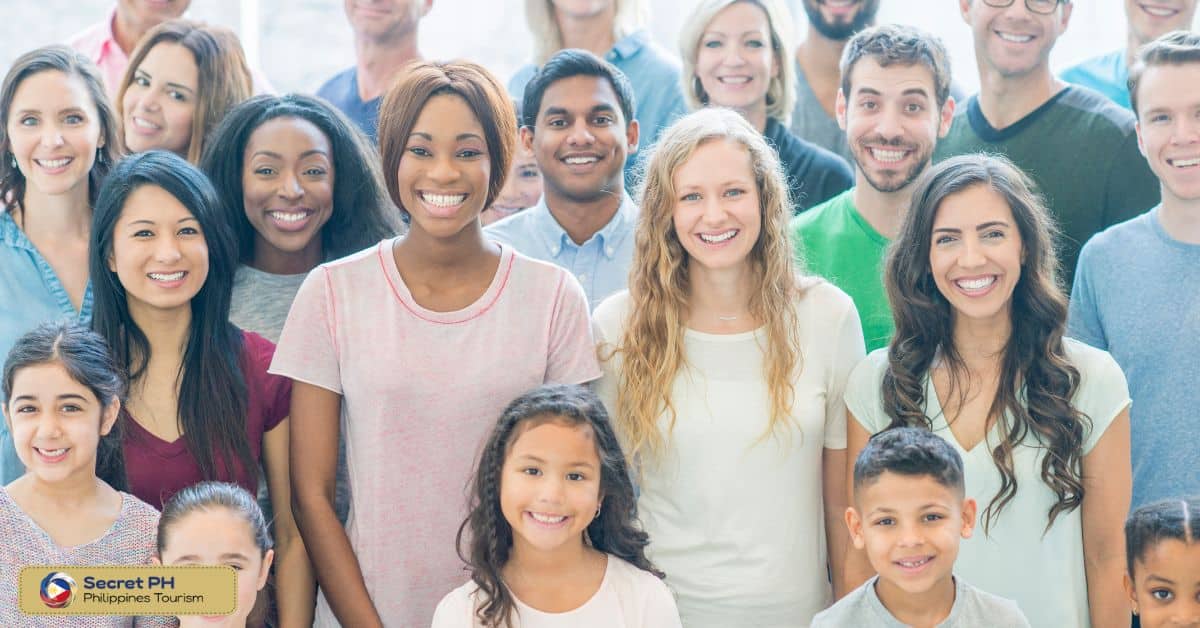 Tourists
Tourists have an essential role to play in creating a sustainable and equitable tourism industry. The processes involved in managing and governing tourism are mediated by stakeholders, including a number of actors such as destination managers, policy makers, and the participants who inhabit this ecosystem.
As one of those key stakeholders, tourists need to be aware that they hold a great deal of power when it comes to their choices when travelling, both socially and environmentally. From conscious consumerism to actively engaging with local communities and understanding some of the complexities associated with travelling responsibly, tourists have obligations and opportunities to help drive positive change for our planet.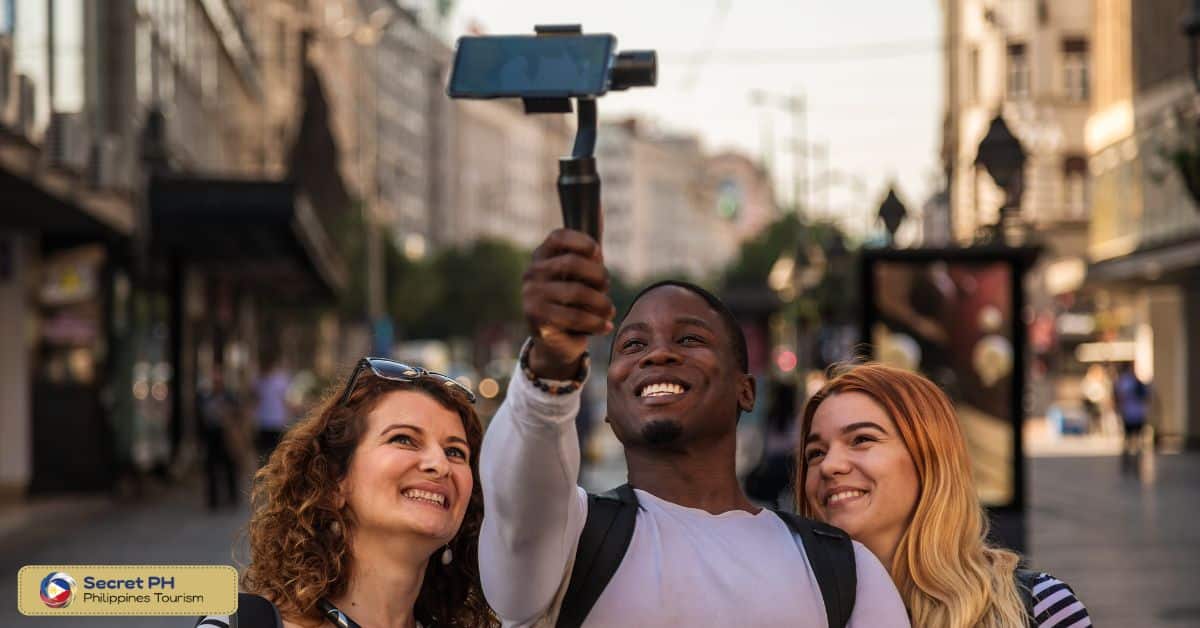 In Conclusion
The sustainable tourism industry in the Philippines can be a great vehicle for both economic development, as well as conservation of natural and cultural heritage if properly managed. By focusing on maximizing the use of local resources, utilizing ecotourism practices, and placing a high importance on environmental education.
Through these efforts, not only can tourists enjoy all that one of the most biodiverse countries on Earth has to offer, but rural local communities and habitats can continue to reap the benefits while maintaining both their rich culture and ancestral environment.