The Philippine Military Academy (PMA) is a prestigious institution renowned for producing exceptional military leaders. Founded in 1898, the academy trains cadets to embody the core values of integrity, courage, and loyalty. With a rigorous curriculum and rigorous physical training, the PMA prepares its graduates for the challenges of serving in the armed forces.
In this blog post, we will explore what makes the Philippine Military Academy a prestigious military academy and why it continues to be a top choice for those aspiring to serve their country in uniform.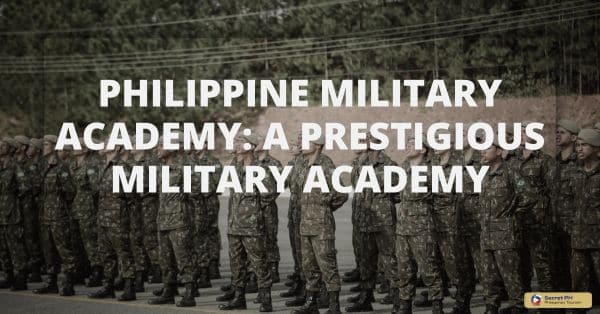 Philippine Military Academy (PMA)
The Philippine Military Academy (PMA) is the premier military institution in the Philippines. Established in 1898, it has produced some of the country's most respected military leaders. The PMA offers a five-year program. this is for students who seek to become officers in the Armed Forces of the Philippines. It provides training in leadership, military tactics, physical fitness, and character development. Cadets are also required to participate in community service and outreach programs.
The PMA upholds a code of honor and ethics that instills discipline, integrity, and courage in its students. Graduates of the PMA serve as officers in the Philippine Army, Air Force, and Navy. They also hold a key positions in both the military and civilian sectors. The academy is known for its rigorous training and high standards. It continues to be a vital institution in molding the country's future military leaders.
Rigorous Selection Process
The Philippine Military Academy (PMA) is an esteemed institution that molds the minds of future military officers. The application and admission process requires a great deal of dedication. Also,  hard work from aspiring cadets. To start, applicants must take and pass the PMA entrance examination in order to qualify for the next selection phase. Successful candidates then undergo a rigorous medical examination and physical fitness test.
After the selection process, the chosen candidates will then undergo a four-year academic program. These include military training, academic courses, and leadership development training. The PMA is looking for individuals who possess a deep sense of patriotism. A strong academic background, and high physical fitness levels. Through this process, the PMA is dedicated to producing the highest quality military officers in the country.
Physical and mental fitness requirements
Joining the Philippine Military Academy requires not only a strong determination to serve the country. It is also excellent physical and mental conditions. Prospective candidates go through a rigorous selection process. It includes physical fitness tests, intelligence exams, medical examinations, and interviews. Physical fitness is a crucial aspect of this process, as cadets are trained to endure long hours of marching and combat training. Mental fitness is also important since cadets need to handle the pressure, stress, and challenges of military life. The Academy is committed to developing promising leaders who will uphold the country's sovereignty and defend it against all threats.
Physical Stamina and Endurance
Candidates must display robust physical stamina and endurance to meet the demanding physical challenges of military training. They should be capable of enduring long hours of physical activity. This includes running, marching, and participating in intense exercises. The ability to persevere through physical fatigue and maintain high energy levels is crucial for success in the academy.
Strength and Physical Fitness
Physical strength and overall fitness play a vital role in the selection process. Candidates are expected to exhibit above-average strength, demonstrating the ability to perform a variety of physically demanding tasks, such as obstacle courses, carrying heavy loads, and engaging in combat training. A well-rounded fitness level, including cardiovascular endurance, muscular strength, and flexibility, is highly valued.
Mental Resilience
Candidates must possess strong mental resilience to cope with the mental and emotional stressors encountered during training and in the field. They should demonstrate the ability to stay focused, composed, and make sound decisions under pressure. Mental resilience helps them overcome challenges, adapt to changing situations, and effectively carry out their duties.
Critical Thinking and Problem-Solving Skills
Effective critical thinking and problem-solving skills are crucial for military personnel. Candidates must showcase their capacity to analyze complex situations, think logically, and make quick and accurate decisions. The ability to assess risks, devise strategic plans, and adapt to rapidly evolving scenarios is vital in various military operations.
Teamwork and Leadership Abilities
The Philippine Military Academy emphasizes the importance of teamwork and leadership. Candidates should possess strong interpersonal skills, communication abilities, and the capacity to work effectively in diverse teams. Additionally, they must demonstrate the potential to lead and inspire others, as leadership plays a pivotal role in military operations.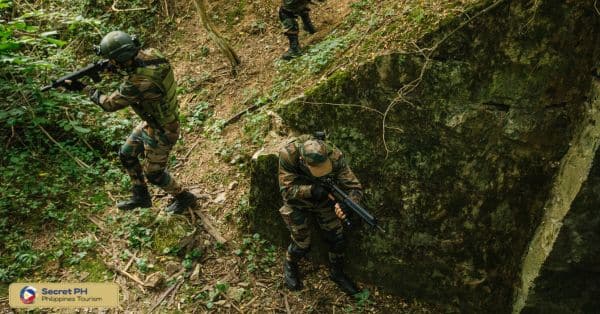 Comprehensive Education and Training
The Philippine Military Academy is a premier institution that offers comprehensive education and training to cadets who wish to take on the path of leadership in the Armed Forces of the Philippines. The academy employs a rigorous curriculum that is designed to mold cadets into top-tier military leaders. Cadets undergo physical and mental challenges that prepare them for the demands of the military profession. The comprehensive education they receive includes courses on military science, engineering, social sciences, and leadership, among others.
Academic curriculum
The Philippine Military Academy (PMA) provides a comprehensive education and training program for its cadets, molding them into competent and skilled military leaders who are ready to face any challenge. The academy's academic curriculum covers a wide range of subjects that are essential for the cadets' personal and professional development. It includes courses on leadership, military science, mathematics, physics, English, social sciences, and foreign languages.
To ensure the success of its cadets, the PMA implements an active learning approach that emphasizes hands-on training, practical exercises, and interactive discussions. Through this, the cadets are able to apply their knowledge and skills in real-life situations, honing their critical thinking and decision-making abilities.
Military training and discipline
Military training and discipline are at the core of the Comprehensive Education and Training provided by the Philippine Military Academy. The academy instills in its cadets a strong sense of duty, honor, and loyalty, preparing them to serve their country with distinction. Cadets undergo rigorous physical training, academic coursework, and leadership development, all designed to equip them with the skills they need to perform their duties effectively.
The academy demands the highest standards of discipline and conduct from its cadets, fostering a culture of respect and integrity. The goal of military training and discipline is to produce officers who can lead effectively in times of peace and war, ensuring the safety and security of the Philippines and its people.
Leadership development programs
Leadership development programs play a vital role in creating and nurturing effective leaders. The Philippine Military Academy has a comprehensive education and training program that molds individuals into competent leaders capable of handling high-pressure situations. The program's key focus areas include character development, tactical training, and academic excellence. Through hands-on training, cadets learn the essential qualities of leadership, such as discipline, integrity, and teamwork.
The academy aims to produce leaders who are dedicated to serving their country selflessly. The program's rigors demand a high level of physical and mental strength, ensuring that each cadet undergoes rigorous training to prepare them for challenging circumstances.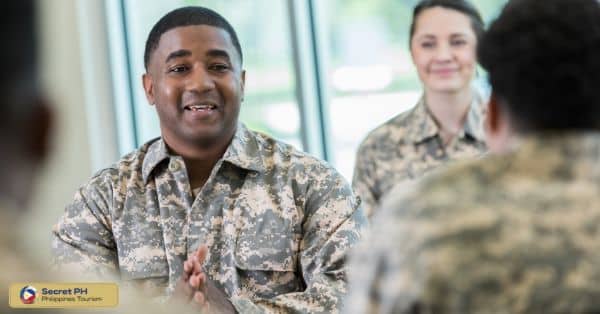 Core Values and Honor Code
The Philippine Military Academy prides itself on its Core Values and Honor Code which form the foundation of its cadets' character and conduct. The Academy instills in its cadets the values of integrity, courage, loyalty, patriotism and professionalism. These core values ultimately shape their character as they enter the military service. Furthermore, PMA cadets adhere to a strict and unwavering Honor Code that demands honesty, righteousness, and respect. Adherence to both the Core Values and Honor Code is a non-negotiable requirement to graduate from the Academy and to serve the country as a military officer.
Emphasis on discipline, integrity, and loyalty
The Philippine Military Academy instills in their cadets the core values of discipline, integrity, and loyalty. These values are upheld by the academy's Honor Code, which serves as the foundation for their training. The academy recognizes the importance of discipline in instilling order and focus in every cadet. Integrity, on the other hand, is a crucial component in building trust within their ranks and with the public. Lastly, loyalty serves as the glue that binds every cadet to their fellow soldier and their country. These values are not only essential in shaping effective soldiers but also in building the character that is vital to any community.
The Honor Code and its significance
The Philippine Military Academy (PMA) is the premier military training institution in the Philippines, renowned for producing highly disciplined and competent officers who uphold the highest standards of honor, integrity, and professionalism. At the heart of the PMA's ethos lies its Honor Code, a set of principles that guides cadets throughout their training and future military careers. The Honor Code serves as the bedrock of character development, emphasizing the importance of moral conduct, ethical behavior, and unwavering commitment to service. In this article, we will explore the various Honor Code principles of the Philippine Military Academy and delve into their significance.
"We shall not lie, cheat, steal, nor tolerate those who do."
Significance: This principle underscores the importance of honesty and integrity in all aspects of a cadet's life. By adhering to this code, cadets cultivate a culture of trust and accountability within the academy, fostering a foundation of ethical behavior that carries over into their future military service.
"We shall abide by the rules and regulations set forth by the Academy and the Armed Forces of the Philippines."
Significance: This principle instills in cadets a deep respect for authority, discipline, and obedience to the established standards. By strictly following the rules and regulations, cadets learn the importance of order and teamwork, crucial qualities for effective military leadership.
"We shall be our brothers' and sisters' keepers."
Significance: This principle highlights the spirit of camaraderie and mutual support that defines the PMA community. Cadets are taught to look out for one another, providing assistance, guidance, and encouragement whenever needed. By fostering a culture of teamwork and unity, the PMA ensures that its graduates are not only competent leaders but also compassionate individuals who prioritize the welfare of their comrades.
"We shall live with honor, dignity, and integrity."
Significance: This principle encapsulates the core values expected from PMA cadets and graduates. It emphasizes the importance of upholding a high moral character and conducting oneself with integrity in both personal and professional endeavors. By embodying these qualities, cadets become role models within the military and society, inspiring others to strive for excellence and ethical conduct.
"We shall serve the people and secure the sovereignty of the Republic of the Philippines, even at the cost of our lives."
Significance: This principle reflects the unwavering commitment of PMA cadets to their duty as military officers. It highlights the selflessness and sacrifice required to protect and serve the Filipino people. By internalizing this commitment, cadets develop a strong sense of patriotism and dedication to the defense of their nation.
Prestigious Reputation
The Philippine Military Academy is a well-respected institution that has stood the test of time. Founded in 1898, the school has been producing top-notch military leaders for over a century. Its graduates are known not only for their bravery and courage but also for their high level of professionalism and ethics. The academy's rigorous training program demands a lot from its students, both physically and mentally, but the end result is hard-working individuals who are ready to serve their country with pride. The academy's prestigious reputation is not only recognized nationally but also internationally.
Recognition and accreditation of the PMA
The Philippine Military Academy has long been recognized as a prestigious institution not only in the Philippines but also in the international community. Known for their rigorous and demanding cadetship program. It has produced outstanding graduates who have made significant contributions to the country's defense and security. Accredited by the Commission on Higher Education (CHED). They offer a Bachelor of Science degree in Military Science and is one of the few military academies in the world that have earned an International Organization for Standardization (ISO) certification.
International partnerships and collaborations
The Philippine Military Academy has a prestigious reputation not only in the Philippines but also in other countries with whom they have successful partnerships and collaborations. These international partnerships and collaborations have greatly contributed to the academy's progress and excellence in the field of military training and education. Through these partnerships, the academy is able to exchange knowledge and skills with other militaries, as well as learn about the best practices in military training and education from other experts.
In Conclusion
The Philippine Military Academy is undeniably one of the most prestigious military academies in the Asia-Pacific region. As a premier institution that has produced a great number of military leaders. PMA has been consistent in providing quality education, rigorous physical training, and leadership development to its cadets. The institution's commitment to producing dedicated and competent military personnel is evident in its solid curriculum and training programs.
These include classroom lectures, field exercises, and moral and character development. PMA's graduates have gone on to serve with distinction in various branches of the military. Both in the Philippines and abroad. To be part of the prestigious PMA community is indeed a great honor for any aspiring military leader.