Kayaking in the Secluded Waters of Tablas Island offers a unique and unforgettable experience. With its rich biodiversity and hidden coves, kayakers can explore the beauty of nature in a safe and enjoyable way. Proper kayaking techniques, safety measures, and respect for the local culture are essential for a successful adventure.
Whether you are an experienced kayaker or just starting out, explore the wonders that await you on this stunning island. We invite you to come explore the island and its tranquil coastlines – and discover why kayaking in Tablas Island is truly a magical experience!
Tablas Island
Tablas Island is located in the Philippines and is a spectacular destination for anyone seeking a true paradise. Home to amazing waterways, beautiful beaches, stunning mountain vistas and lush jungle foliage, tourists who visit this tropical island will find plenty of activity from deep sea fishing to exploring natural wonders. From diving with sea turtles by day to admiring the stars at night, there's something for everyone.
Miles of beaches boast powdery white sand and crystal clear waters perfect for swimming, snorkeling or simply lazing around. Nature lovers will be astounded by the array of fauna that inhabit the island such as macaque monkeys and exotic birds.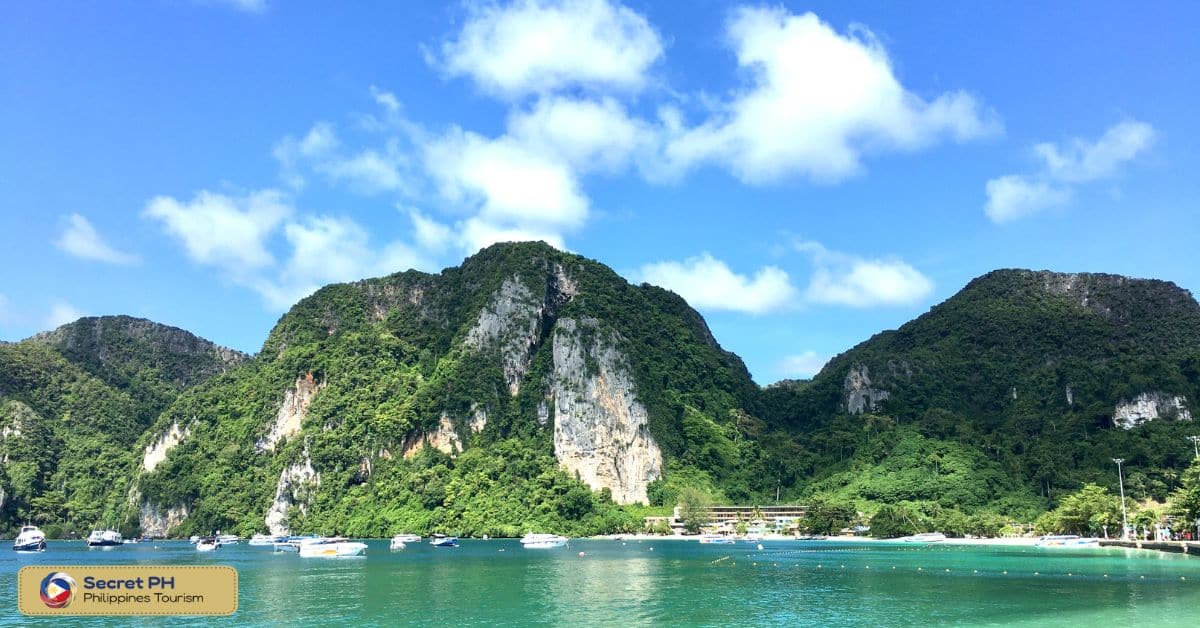 The Art of Kayaking
Kayaking is a popular water sport that offers a great way to explore the beauty of the outdoors. However, for beginners, it can be challenging to get started with kayaking. That's why understanding the basic kayaking techniques is crucial to ensure a safe and enjoyable experience. These three basic kayaking techniques are essential for any beginner looking to start kayaking. Remember to practice these techniques in calm waters before moving on to more challenging conditions.
Paddling
Paddling is the most essential kayaking technique. It involves using the paddle to move the kayak forward, turn, and control the speed. To paddle effectively, sit upright with your feet resting on the footrests and hold the paddle with both hands. Place the paddle blade in the water at a slight angle and pull it back towards your hip while rotating your torso. Repeat the process with the other side of the paddle.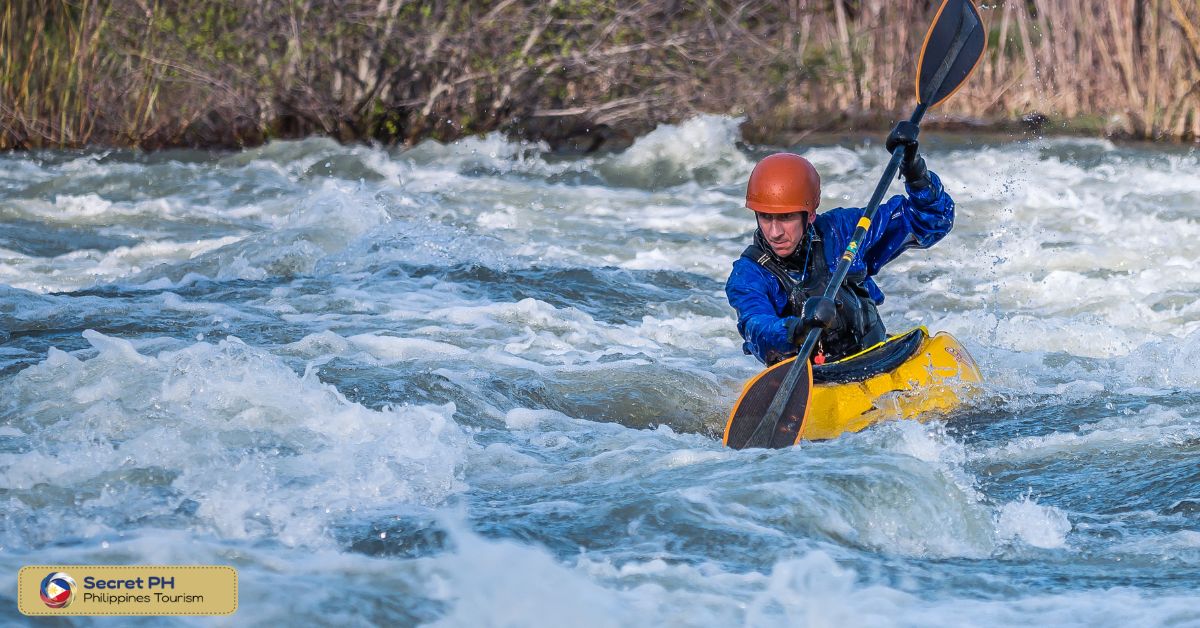 Steering
Steering is another crucial technique that helps you control the direction of the kayak. To steer, use the paddle as a rudder by dipping it into the water on one side of the kayak. This action will cause the kayak to turn in the opposite direction. To turn more sharply, you can paddle backward on the opposite side of the kayak.
Bracing
Bracing is a technique used to prevent the kayak from flipping over in rough waters. It involves placing the paddle blade flat on the surface of the water to create a stable platform to prevent the kayak from tipping over. This technique requires practice to perfect, but it's essential for kayaking in rough waters.
Best spots for kayaking
If you're an experienced kayaker looking for an extraordinary destination, the Philippines are a hidden gem. Tablas Island is renowned for its breathtakingly unique shoreline and clear waters, making it an excellent choice for kayaking. The area showcases diverse landscapes and ecosystems, ranging from coral reefs to mangrove forests, presenting paddle-borne adventurers with countless activities and opportunities for exploration.
Garing Falls
Garing Falls is a hidden gem in the Philippines located on the northernmost tip of Tablas Island. For adventurous kayakers, the uppermost glen and ravine makes for a perfect natural playground. Kayaking through its gentle streams, breathtaking cascades, and spectacular wooden waterslides definitely makes it one of Philippines' best-kept secrets. With nearly 5 miles of voyage downstream and more than 10 separate falls to explore, Garing Falls serves as an ideal spot any thrill seeking tourist!
Address: 8XRX+J99, Odiongan, Romblon
Phone: +639509931257
Looc Bay Refuge and Marine Sanctuary
Looc Bay Refuge and Marine Sanctuary is a must-see for avid kayakers. The breathtaking bay is home to coral reefs and an abundance of diverse fish species, making it ideal for snorkeling and kayaking. Thanks to its crystal clear waters, paddlers can observe the beautiful underwater life from their boats with ease. With both flat and challenging waters, Looc Bay provides a fantastic setting for novice or experienced kayakers alike; gentle currents guide newcomers while those looking to take their skills to the next level will find plenty of white water rapids to explore.
Address: 6XWM+C36, Looc, Romblon
Opening Hours: Monday – Sunday, 6AM – 6PM
For more information, click here.
Turtle Cove Island Resort
If you're looking for world-class kayaking locations, then look no further than Turtle Cove Island Resort in the oceanside paradise of the Philippines. This hotspot guarantees both a memorable and thrilling experience. From short river rides to more advanced sea tours, kayaking here will provide fascinating glimpses into the local wildlife and foliage surrounding the resort, allowing adventurers from all spectrums to experience nature at its fullest.
Address: 1 Turtle Street, Talisay, Calatrava Tablas Island, 5503 Romblon
Phone: +639515181395
For more information, click here.
Footprints Beach Resort
Footprints Beach Resort is a paradise for those who love kayaking. Kayakers can explore different coves and take advantage of the resort's self-guided tour packages as they navigate their way around rich coral reefs to discover hidden lagoons, mangrove forests, and postcard-perfect beaches. Guests can also revel in exciting activities such as snorkeling, scuba diving and dolphin watching.
Address: San Andres, 5504 Romblon
Phone: +639998887470
For more information, click here.
Where to Stay in Tablas Island
Tablas Island has some of the best hotels for travelers looking for a unique place to rest and relax. With an immersive cultural vibe and beach-lined coasts, Tablas Island promises comfort and convenience. There are high-end resorts along with cozy local guest houses, so visitors have plenty of choices when it comes to finding the perfect spot that satisfies their budget and needs. Activities like snorkeling, kayaking, diving, surfing, and mountain trekking provide endless entertainment during a stay on Tablas Island – creating the perfect concoction for a memorable vacation!
M Villa's Farm Resort
M Villa's Farm Resort is an ideal place to stay when visiting Tablas Island in the Philippines. It offers a unique cultural experience with its traditional Filipino locations, surrounding orchards, and shops. With high-end accommodation options, you will find a stay at this resort truly enjoyable. Boasting a range of services from full-board meals to free transportation to nearby attractions, guests are sure to feel taken care of while staying here. The friendly staff will ensure that your visit feels like home away from home and you can really appreciate all that Tablas Island has to offer.
Address: Barangay Camandag, Looc Romblon 5507, 5507 Romblon, Philippines
For more information, click here.
Binucot Beach Resort
This beachfront resort offers spacious rooms that are perfect for couples, families or even solitary travelers; they also come equipped with modern amenities such as air conditioning and Wi-Fi access. Guests can enjoy lounging in front of picturesque ocean views from their room balconies or take a leisurely stroll along the shoreline for stunning sunset experiences. Other recreational activities include diving, stand-up paddle boarding, island hopping and more.
Address: 8W5F+WHF Binucot Beach, Bayan ng Ferrol, 5506 Lalawigan ng Romblon
Opening Hours: Monday – Sunday, 7AM – 9PM
Phone: +639186331642
Pili Beach Resort Agmanic
The picturesque Pili Beach Resort Agmanic located in Tablas Island, Philippines, offers holiday goers the perfect beach-escape. Along with breathtaking sunsets and a private beach, vacationers are invited to take part in various activities such as kayaking, snorkeling, swimming, cave exploration and hiking. With simple yet smartly designed rooms and access to modern amenities that include yoga classes and spa services, visitors can enjoy the best of both worlds – rustic island life amid local culture and everyday luxuries.
Address: Barangay, Sitio Ilaya, Santa Fe, 5508 Romblon
Phone: +639209276385
For more information, click here.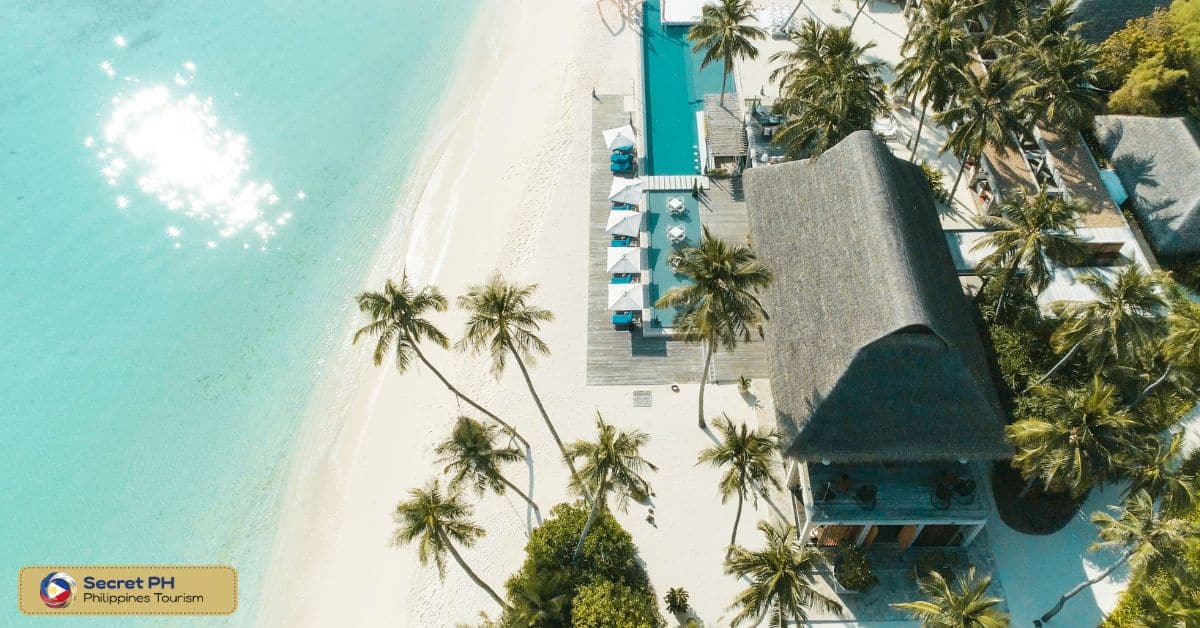 Tablas Seaview Resort
This boutique resort offers unparalleled views of the ever-changing sky and sea. Featuring multiple types of accommodations depending on guests' individual needs, visitors can choose from well-appointed villas and bungalows to deluxe and single rooms. Guests will also enjoy world-class amenities such as an outdoor pool, private beach access, fitness center, spa and Jacuzzi to ensure a comfortable and relaxing stay. The resort seeks to bring a sense of harmony and balance between the surrounding environment with modern luxury experiences for its guests.
Address: Hinag-Oman, Tablas Seaview Resort, Ferrol, 5506 Romblon
Opening Hours: Monday – Sunday, 8AM – 8PM
Phone: +639984039850
Tips for a Safe and Enjoyable Kayaking Experience
Kayaking is an exciting, low-impact way to explore the great outdoors. Whether it's navigating the crystal-clear waters of the Philippine Islands in Tablas Island or lakeside through placid wetlands of your local area, there are few things quite so delightful as a day spent on a kayak. It is important that you know and follow key tips to ensure both a safe and enjoyable experience while kayaking – from preparation before heading out to basic safety while on the water.
Dress appropriately
The Philippines is home to some incredible kayaking spots, and many adventure-seekers are heading to Tablas Island in particular. If you're planning a trip here, make sure you dress appropriately. Whether it's a wet suit or simply a light, breathable fabric that allows you to swim if necessary, appropriate clothing can help ensure your safety and enjoyment. Choose items that won't get in the way of paddling and fit loosely enough for movement and comfort.
Bring essential equipment
For those looking to explore the pristine waters of the Philippines, Tablas Island is a fantastic kayaking destination. However, a safe and enjoyable experience requires one to pack wisely and bring all essential equipment. From a reliable kayak, paddle, life vest and oars to water bottles, sun protection and emergency supplies like flares – make sure to bring all items necessary for your trip.
If you plan on spending time overnight in the open sea, don't forget sleeping bags, a tent and cooking equipment. As well as being prepared with enough food and water rations in case of an unexpected situation.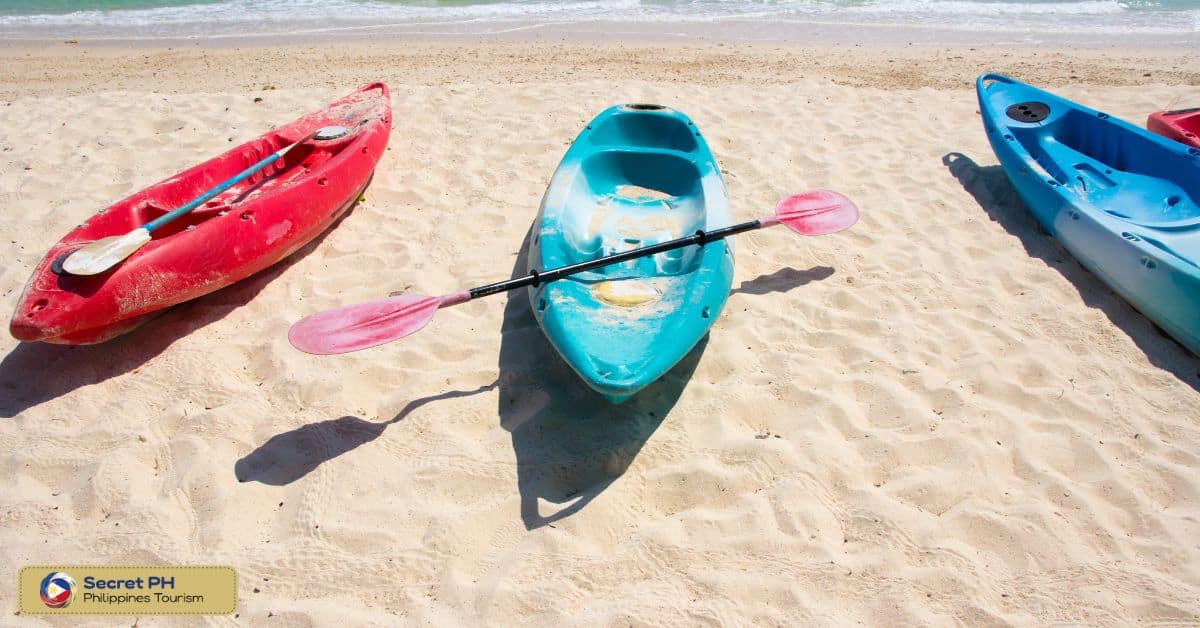 Respect nature and local culture
Try to understand the issues that locals may face when visiting your area, such as fishing and tourism pressures on native species. Where possible, forgo using plastic or leave only a minimal footprint. The best way you can show respect for nature and local culture is by working with your hosts to ensure both habitats and communities are sustainably managed. Follow their lead in how you interact with your environment, and practice responsible eco tourism so everyone can share the beauty of Tablas Island and enjoy a safe kayaking experience.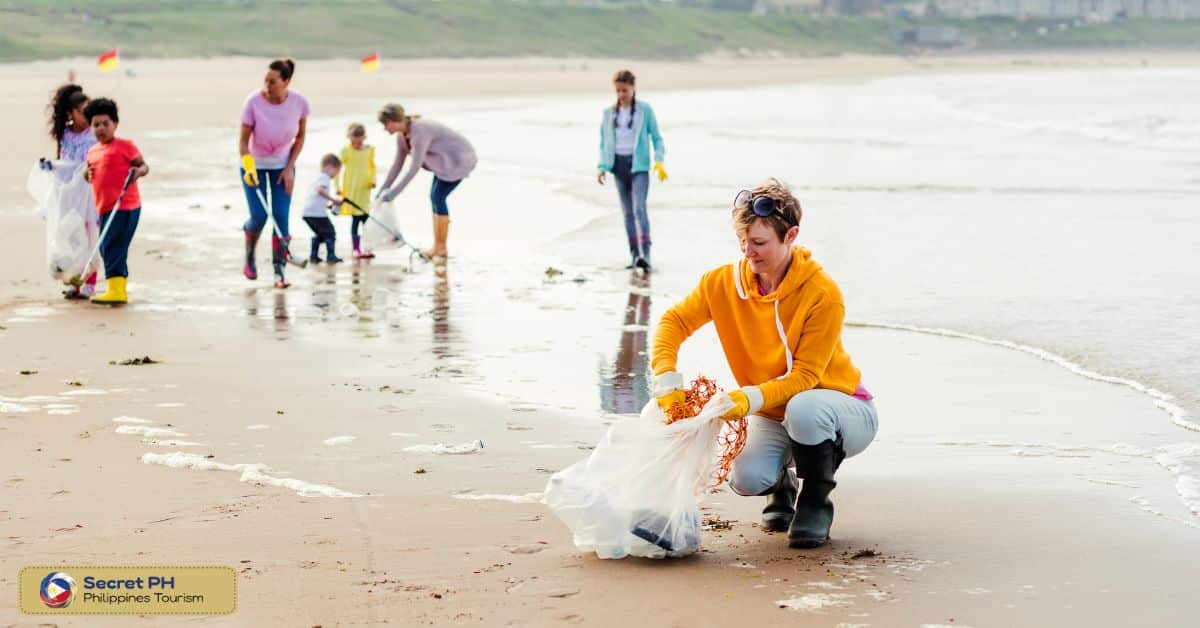 In Conclusion
Taking in the secluded and picturesque waters of Tablas Island in the Philippines is a unique kayaking experience. You can explore its hidden lagoons and rivers, admire the breathtaking natural surroundings, and enjoy the warm welcoming hospitality of the locals.
With palm-fringed beaches and seascapes that stretch as far as you can see, kayaking in these beautiful remote locations will give you an unforgettable adventure. From exploring exotic marine life to just simply taking in the tranquility of the shores, kayaking here is an experience worth having – one you'll want to remember forever.