Island hopping in the remote Palaui Island offers an incredible experience for travelers seeking a pristine and untouched destination. With its white sand beaches, crystal-clear waters, and diverse marine life, Palaui Island is a perfect getaway for adventurers, nature lovers, and beach bums.
Its diverse aquatic life and scenic views make a visit to this remote paradise can truly be a unique experience. So pack your bags and get ready for an unforgettable journey to Palaui Island!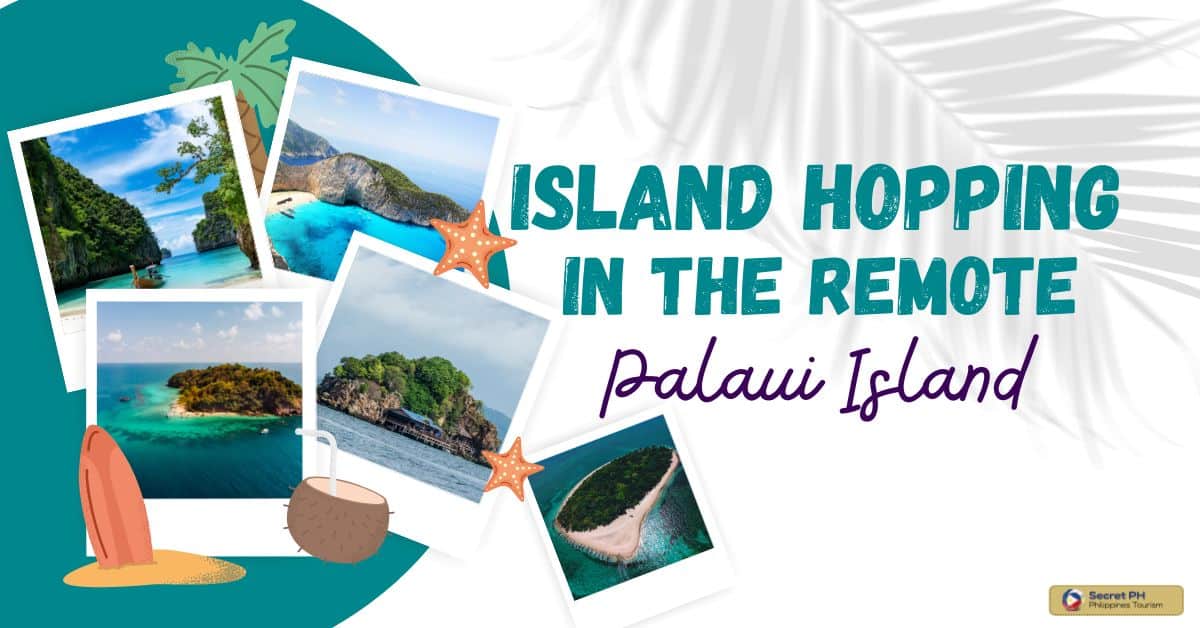 Palaui Island
Palaui Island, located off the northern coast of Luzon in the Phillippines, is a true paradise. It's stunning sapphire waters, white sandy beaches and lush green vegetation all provide a unique setting. The island has 11 small villages with friendly and welcoming local people, offering travelers an insight into the Filipino culture.
Nature lovers will find plenty to explore around Palaui Island as it is home to numerous species of birds, marine turtles and other wild animals, making it a great spot for birdwatching or snorkelling. With its breathtaking landscapes, rich cultural heritage and abundant wildlife, Palaui Island is an ideal destination for travelers looking for a tranquil paradise to relax and unwind.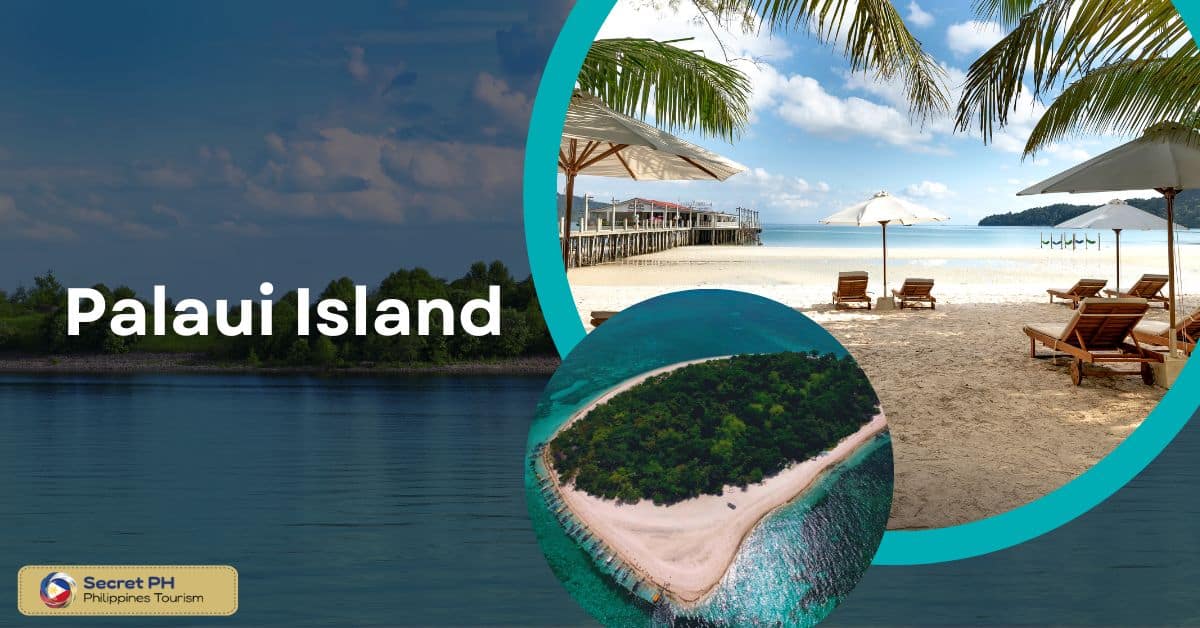 Top Attractions During Island Hopping
Island hopping is a great way to explore the most beautiful places and attractions in the Philippines. One of the top destinations for this activity is Palaui Island, featuring picture-perfect beaches, vibrant marine life, and hiking trails.
From its amazing coral reefs that are home to hundreds of species of fish and other marine creatures, to its breathtaking white sand beaches, the island has countless attractions for nature lovers and adventurers looking for something unique and exciting.
Cape Engaño Lighthouse
The Cape Engaño Lighthouse is an historic maritime landmark located on the Palaui Island in the Philippines. Standing 75 feet tall, the lighthouse has acted as a beacon of safety for centuries, guiding locals and traders safely through the treacherous sea passages and into ports on the surrounding islands.
It remains a valuable navigational aid today, with its two powerful lamps illuminating a distance of 14 nautical miles. With its age-old story, stunning coastal location and majestic façade, this lighthouse stands tall as an important reminder of the long history of seafaring trade in South East Asia.
Address: H4HQ+W2Q, Santa Ana, Cagayan
For more information, click here.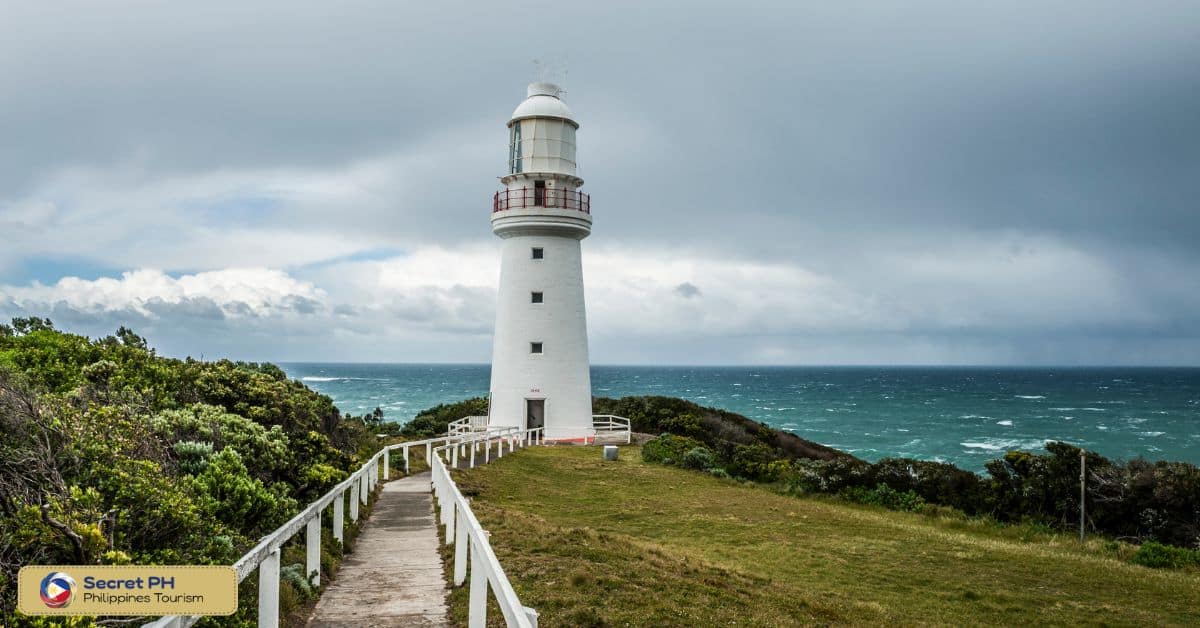 Anguib Beach
Anguib Beach is one of the Philippines' premier destinations. Its white sand beach, crystal clear waters and lush vegetation not only make it a perfect place to relax, but also offer up breathtaking views for visitors.
The beach also offers ample opportunities for outdoor activities like snorkeling and kayaking, allowing visitors to explore the rich marine life in the area. To top it all off, there is plenty of wildlife along the shoreline which makes for an exciting day out.
Address: Santa Ana, Cagayan
For more information, click here.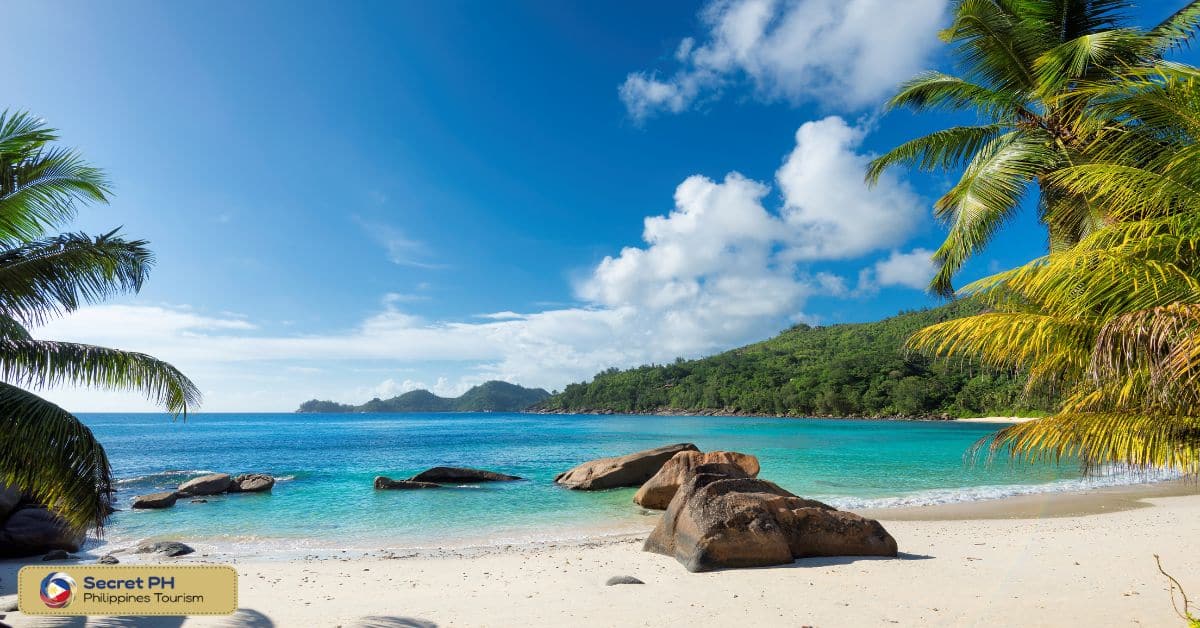 Crocodile Island
Crocodile Island, also known as Palaui Island, is an untouched paradise situated off the northern coast of the island of Luzon in the Philippines. This tropical haven consists of powdery white sand beaches, stunning coral reefs and rare wildlife that make it a must-visit destination for adventurous travelers.
The waters here are particularly notable: they range from the deepest ultramarine blue to the brightest turquoise. On land, you will find lush mountains and forests offering natural trails to explore, as well as plenty of beautiful birds and plant life all around.
Address: Santa Ana, Cagayan
For more information, click here.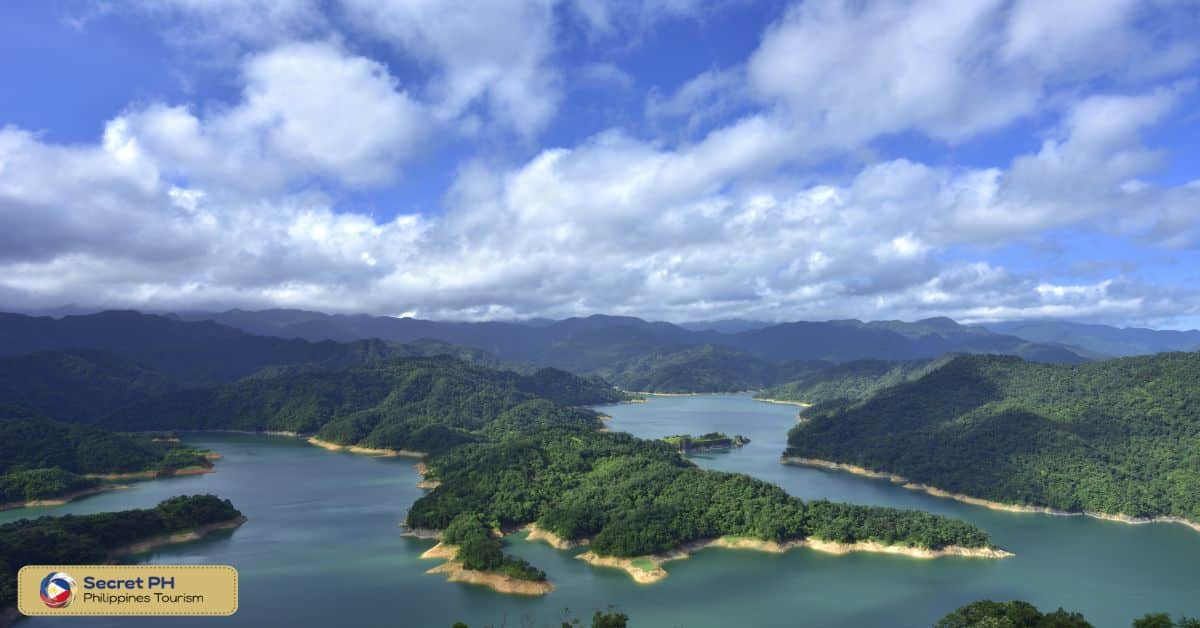 Where to Stay in Palaui Island
Palaui Island is a breathtaking tourist destination off the coast of the Philippines that offers an unforgettable experience. While exploring its beautiful landscape, visitors can find many luxurious and comfortable places to stay. From glamping to 5 star resorts, there are so many options that you're sure to find the ideal spot for your perfect island getaway. Here are some places to choose from:
Blue Coast Beach Hotel
Blue Coast Beach Hotel is a luxurious hotel located on Palaui Island in the Philippines. It provides stunning private beaches, lush landscaping, and expansive outdoor views. The hotel features spacious air-conditioned contemporary rooms with minibars, free WiFi, and private balconies that provide breathtaking ocean views.
Guests can take advantage of a wide range of activities like hiking trails, boat charters, and fishing excursions. With world-class amenities and attentive service staff, Blue Coast Beach Hotel is an ideal spot for travelers looking to be pampered in Palaui Island's paradise.
Address: Dugo San Vicente Road, Santa Ana, Santa Ana, Cagayan
Phone: +639178437084
For bookings and more information, click here.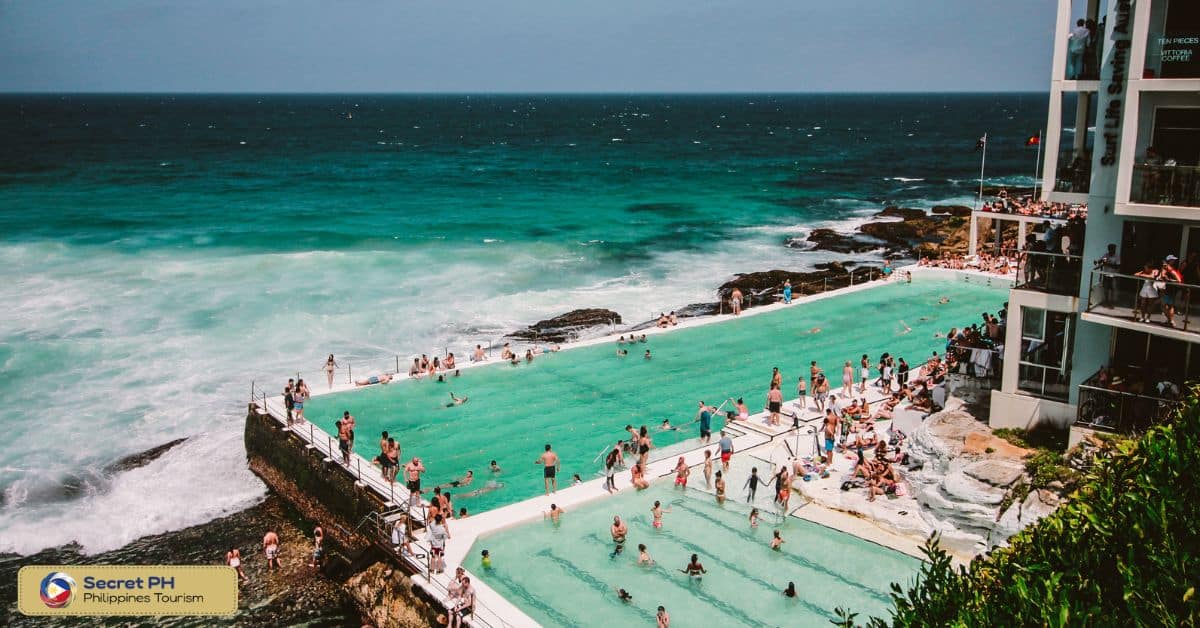 Country Inn By The Sea
Country Inn By The Sea is a beachfront resort set on the stunning Palaui Island in Philippines. The resort offers an array of accommodation options that range from private villas to family suites, guaranteeing the perfect fit for everyone. All rooms are air-conditioned and feature mini-bars, refrigerators and complimentary Wi-Fi service.
Guests can relax and unwind at the onsite pool complete with a swim-up bar, or find adventure in snorkeling, kayaking and scuba diving excursions to discover reef life underwater – all within walking distance from the beach. For ultimate relaxation there is also a foot reflexology massage service offered in the Sea Lounge.
Address: F43Q+74V, Santa Ana, Cagayan
Phone: +639178094236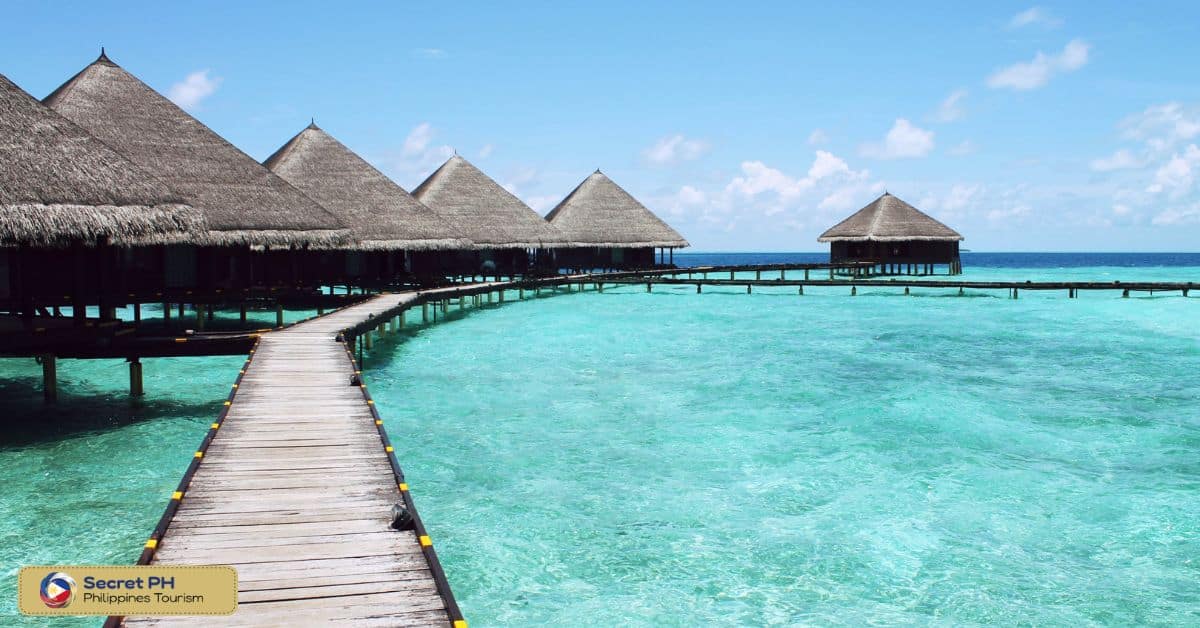 Reggae Resort – Racat
Located off the coast of Santa Ana, Cagayan Valley, this island serves as an ideal place for eco-tourism and lifestyle activities. Upon your arrival, enjoy the spectacular views that the resort provides with its beachfront location and captivating sunsets.
For your stay, each cottage room is equipped to ensure a comfortable experience while providing access to amenities such as air conditioning, Wi-Fi, hot water shower and breakfast. With its hospitable staff accompanied with awe-inspiring sunset views and luxurious amenities, Reggae Resort – Racat perfects your gateway for an unforgettable trip.
Address: Dugo – San Vicente Rd, Rapuli, Santa Ana, 3514 Cagayan
Opening Hours: Monday – Sunday, 9AM – 5PM
Phone: +639959108749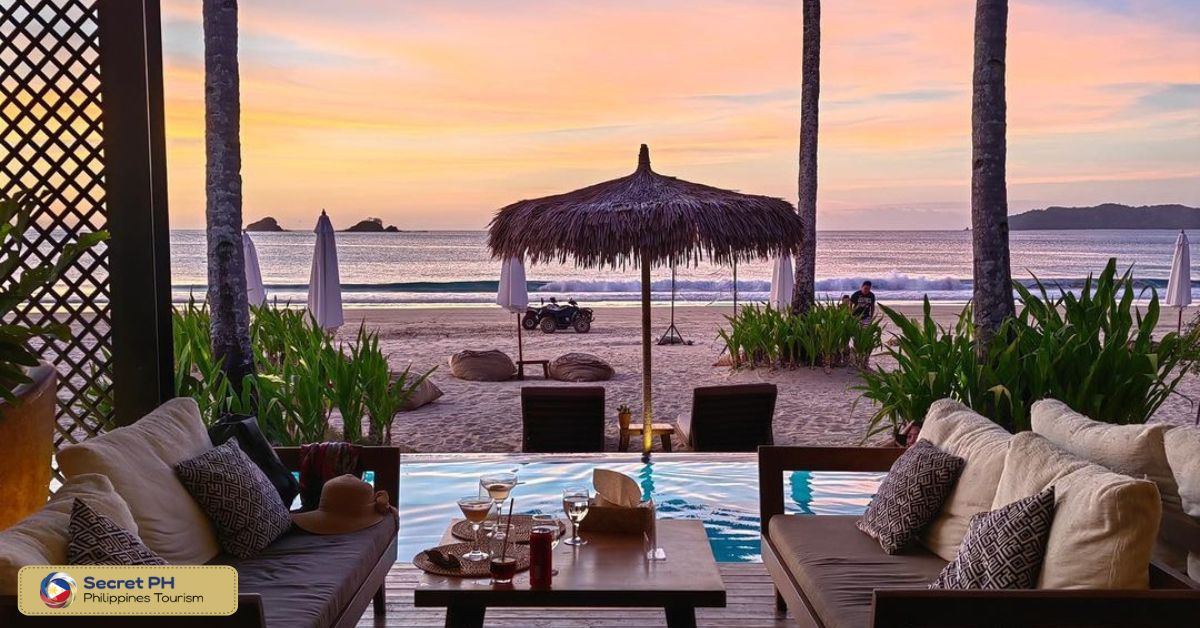 Getting to Palaui Island
Getting to Palaui Island is an incredible adventure. Located in the Province of Cagayan, it's one of Philippines' most remote and least explored gems. Palaui Island's appeal lies in its breathtaking scenery of pristine beaches and tranquil lagoons, rugged cliffs and coral reefs teeming with marine life.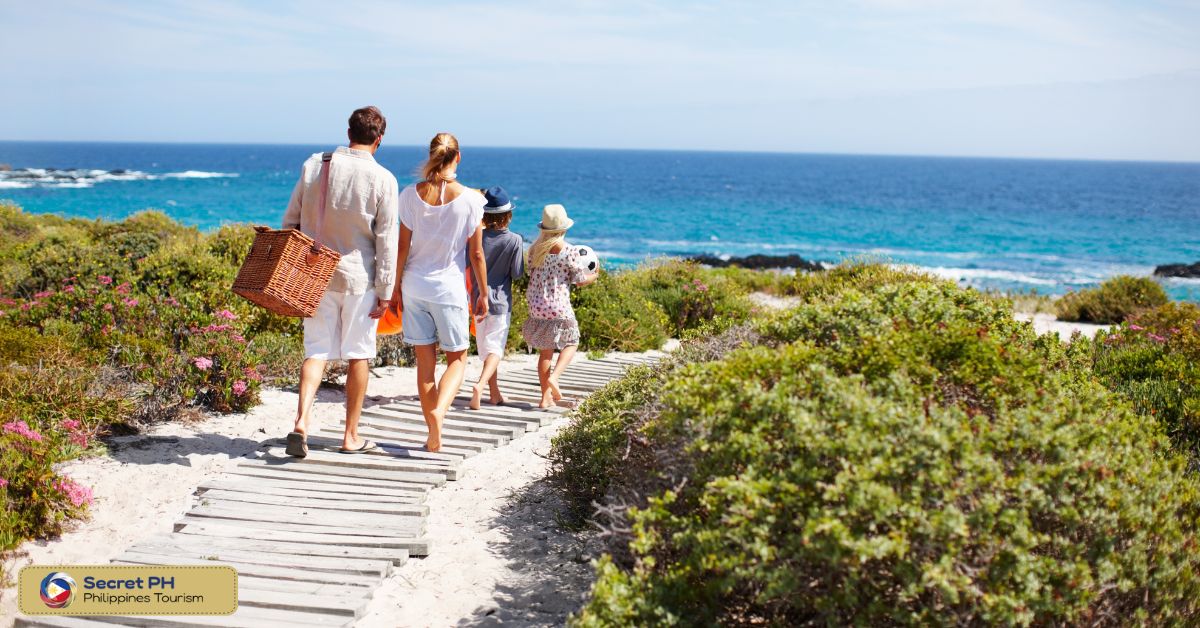 How to get to Santa Ana, Cagayan
Take a bus or jeepney from Tuguegarao City to Santa Ana. The usual fare is ₱200-₱250.
Another option is to take a van from Tuguegarao bound for Sta. Ana Cagayan. This usually costs around ₱300.
You can also opt for a mini-bus ride which will cost you around ₱350 and takes 3 hours total travel time to reach Santa Ana, Cagayan.
For those who are coming from Manila, you may take the Partas Bus via Cauayan, Isabela and exit at Solana Passenger Terminal in Tuguegarao City before transferring to another vehicle that will take you directly to Sta Ana, Cagayan. The fare for this trip is about ₱750 – ₱950
Note: Above are just estimated transportation fare.
How to get to Palaui Island from Santa Ana
Take a jeepney or tricycle ride to the San Vicente Port in Santa Ana, Cagayan which should cost about ₱20.
From there, take a boat ride to Palaui Island. The usual fare is around ₱200-₱350 and takes approximately an hour, depending on the weather.
If you prefer air travel, there is an airport located in Sta. Ana that has direct flights to Palaui Island for about ₱1000-₱1200 per person. However, these flights are subject to availability and may be cancelled due to weather conditions.
Note: Above are just estimated transportation fare.
In Conclusion
Island-hopping in Palaui Island provides travelers with a unique opportunity to explore the stunning beauty of its unspoiled nature. With the help of a tour guide, travelers can easily access the most remote areas and gain insight into the local culture and customs.
While exploring each island, visitors can take part in activities such as snorkeling, fishing, or just simply laying out on a white sand beach and absorbing the breathtaking views. In short, island-hopping around Palaui Island is an experience that will stay with its visitors for years to come.