The Philippines offers a variety of adrenaline-fueled activities for adventure seekers. Surfing, skydiving, and white-water rafting are just some of the options available. With stunning natural scenery and professional guides, thrill-seekers can experience an unforgettable rush in this tropical paradise.
In this blog post, we'll explore the thrilling world of bungee jumping, skydiving, and other adrenaline-fueled activities available in the Philippines. Get ready to experience the rush of a lifetime and push your limits to the max in this tropical paradise!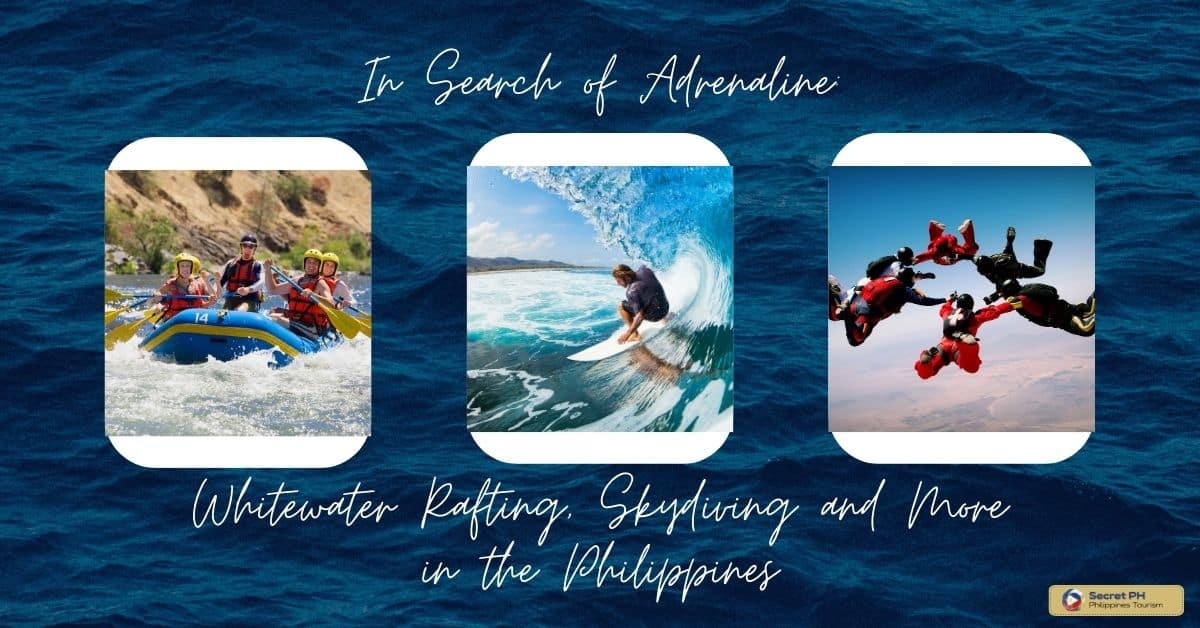 Philippines as Destination for Adrenaline Activities
The Philippines is a top destination for adrenaline activities. The country offers a range of heart-pumping activities that cater to adventure seekers. One of the most popular activities is surfing. The country's stunning coastline is a surfer's paradise, with waves ranging from beginner-friendly to expert-level. Another adrenaline-pumping activity that visitors can experience is canyoning, which involves descending into a series of waterfalls and pools, using various techniques such as rappelling and sliding.
The Philippines also boasts a number of world-class dive sites, where divers can see various sea creatures, from whale sharks to colorful coral reefs. For those seeking even more adventure, there is skydiving, cliff diving, and zip-lining. The Philippines' natural beauty and diverse landscape make it an ideal destination for anyone looking to get their adrenaline pumping while experiencing an unforgettable adventure.
Skydiving
Skydiving in the Philippines is an exhilarating experience. Generally, there are two options available, indoor skydiving and tandem skydiving. For beginners who want to experience the thrill of skydiving without outdoor risks, indoor skydiving provides a safer alternative. On the other hand, tandem skydiving offers the ultimate skydiving adventure, where you jump from a plane at 10,000 feet with a certified instructor harnessed to your back.
With perfect tropical weather, clear waters, and magnificent landscapes, the Philippines offers some of the most breathtaking views as you freefall through the air. With so much on offer, skydiving is undoubtedly a must-try activity for thrill-seekers in the Philippines.
Skydive Siquijor
Skydive Siquijor is a thrilling adventure that will take your breath away. Located in the beautiful island of Siquijor, Philippines, Skydive Siquijor offers a one-of-a-kind experience for daredevils looking for an adrenaline rush. As you soar through the air, you'll see the stunning panoramic views of the island's crystal clear waters, lush green forests, and pristine white beaches. With experienced instructors and state-of-the-art equipment, Skydive Siquijor provides a safe and unforgettable skydiving experience.
Address: Siquijor
Opening Hours: Monday – Sunday (8AM – 5PM)
Phone: +639175600291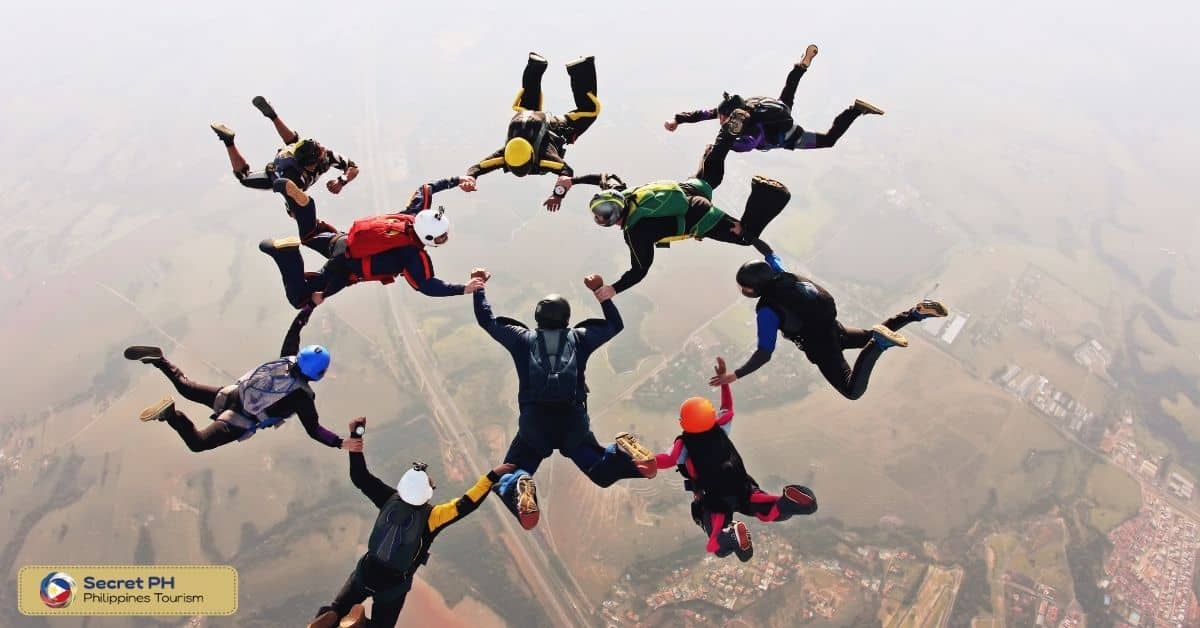 Skydive Santa Fe – Cebu
Skydive Santa Fe in Cebu offers an exhilarating and unforgettable experience for thrill-seekers, adventure enthusiasts, and anyone looking for a unique way to see the stunning landscapes of the Philippines. With state-of-the-art equipment and highly trained instructors, Skydive Santa Fe ensures your safety and maximum enjoyment as you soar through the sky at over 10,000 feet. Take in the breathtaking views of the turquoise waters, lush greenery, and intricate coral reefs as you freefall towards the ground at speeds of up to 140mph, before gliding gently back to earth with a sense of euphoria and accomplishment.
Address: Bantayan Island Airport, National Road, Santa Fe, 6047 Cebu
Opening Hours: Monday – Sunday (9AM – 4PM)
Phone: +639238751689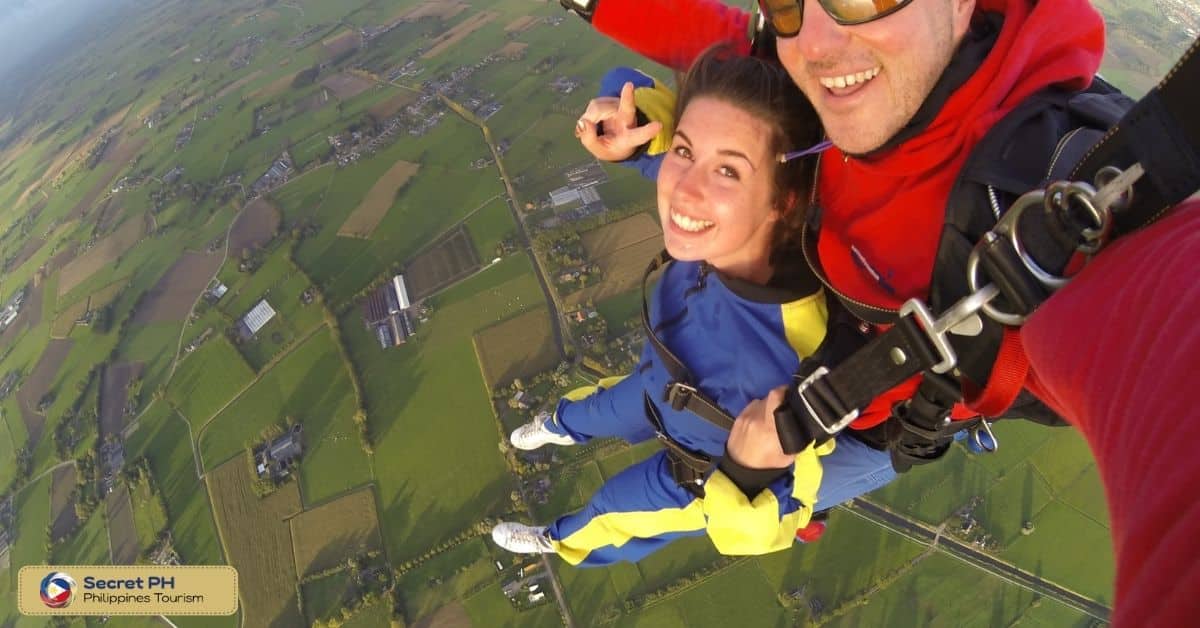 Whitewater Rafting
The Philippines may not be the first place that comes to mind when thinking of whitewater rafting destinations, but the country has a surprising number of thrilling options. One popular spot is the Chico River in Kalinga province, which offers rapids ranging from Class II to Class V+. The challenging rapids are surrounded by the breathtaking scenery of the Cordillera Mountains. Another destination is the Cagayan de Oro River in Mindanao, which has rapids that range from beginner to experienced levels, making it a great option for both seasoned rafters and those looking to try the sport for the first time.
Kagay Whitewater Rafting
Kagay Whitewater Rafting is one of the most adventurous activities you can do in the Philippines. This adventure sport provides an exhilarating ride on the Cagayan de Oro River, perfect for thrill-seekers seeking an adrenaline rush. Starting from the beginner-friendly rapids of the lower river, the rafting experience progresses to more intense rapids as the river narrows and creates towering waves. During the ride, you'll get to bask in the beautiful scenery of the lush riverbanks, while listening to the peaceful sound of the water gushing.
Address: FJJX+WHR, Corrales Ave, Cagayan de Oro, 9000 Misamis Oriental
Opening Hours: Monday – Sunday (6AM – 10PM)
Phone:  +639177122442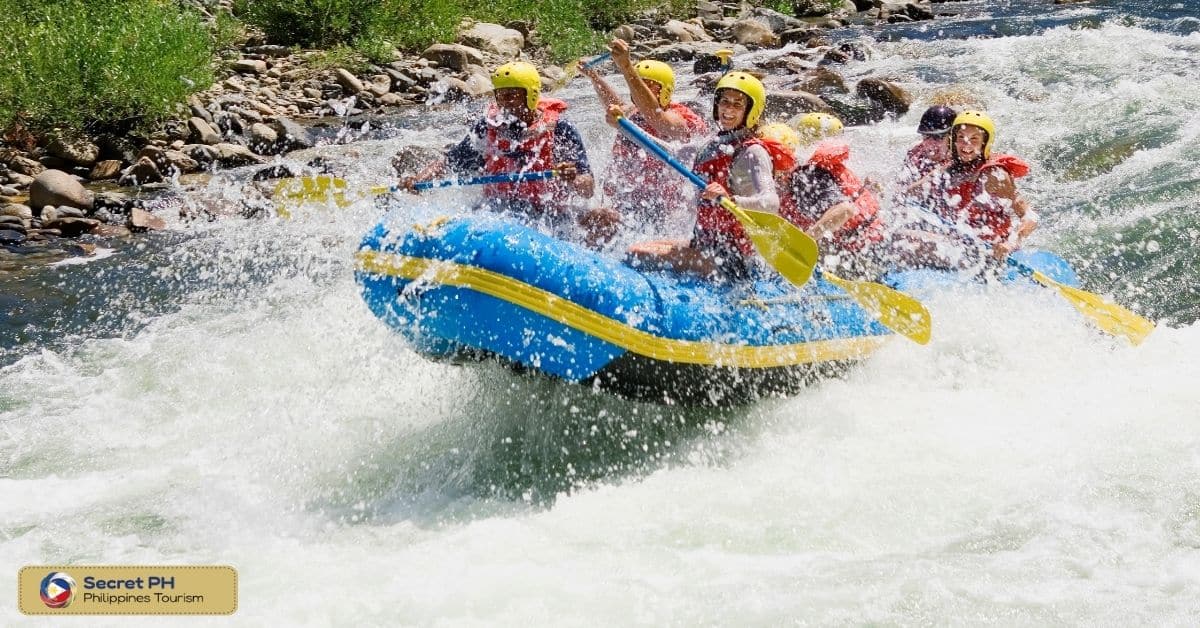 CDO Bugsay River Rafting
CDO Bugsay River Rafting is an exhilarating adventure that takes place in the beautiful country of Philippines. This river rafting experience is perfect for anyone looking for an adrenaline rush and a chance to see the stunning scenery of the Cagayan de Oro River. The river is surrounded by lush greenery and towering cliffs making for a dramatic backdrop to this thrilling ride. Participants of all experience levels are welcome with professional guides to ensure safety and an unforgettable experience. The rapids range from Class II to Class IV, providing a fun and exciting challenge for all.
Address: PMV Bachelor Pads, Cagayan de Oro, Misamis Oriental
Opening Hours: Monday – Sunday (7AM – 8PM)
Phone: (088) 850 1580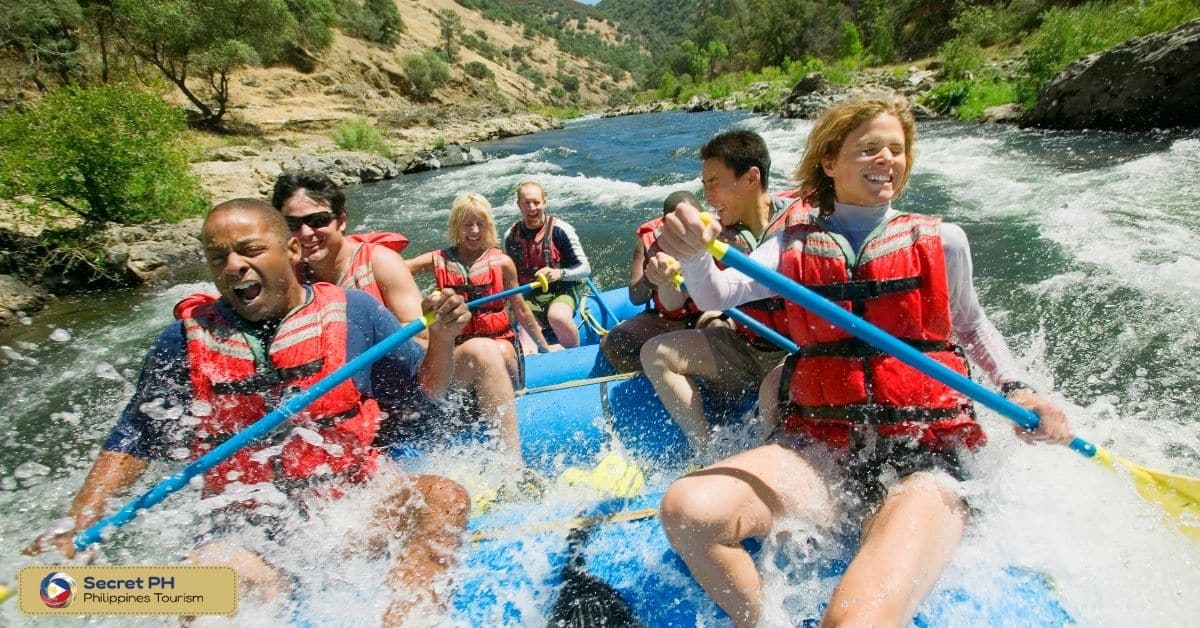 1st Rafting Adventure
The first rafting adventure in the Philippines is an experience unlike any other. Located in Cagayan de Oro City, this rafting place offers a thrilling ride through the rapids of the Cagayan River. With a professional team of guides, adventurers are provided with a safety briefing and equipped with the necessary gear before embarking on their journey. The rapids range from beginner to expert levels, ensuring that there is something for everyone. As you paddle through the churning waters, the lush scenery of the surrounding jungle provides a breathtaking backdrop.
Address: 14 21st St, Nazareth, Cagayan de Oro, 9000 Misamis Oriental
Opening Hours: Monday – Sunday (9AM – 7AM)
Phone: +639173255544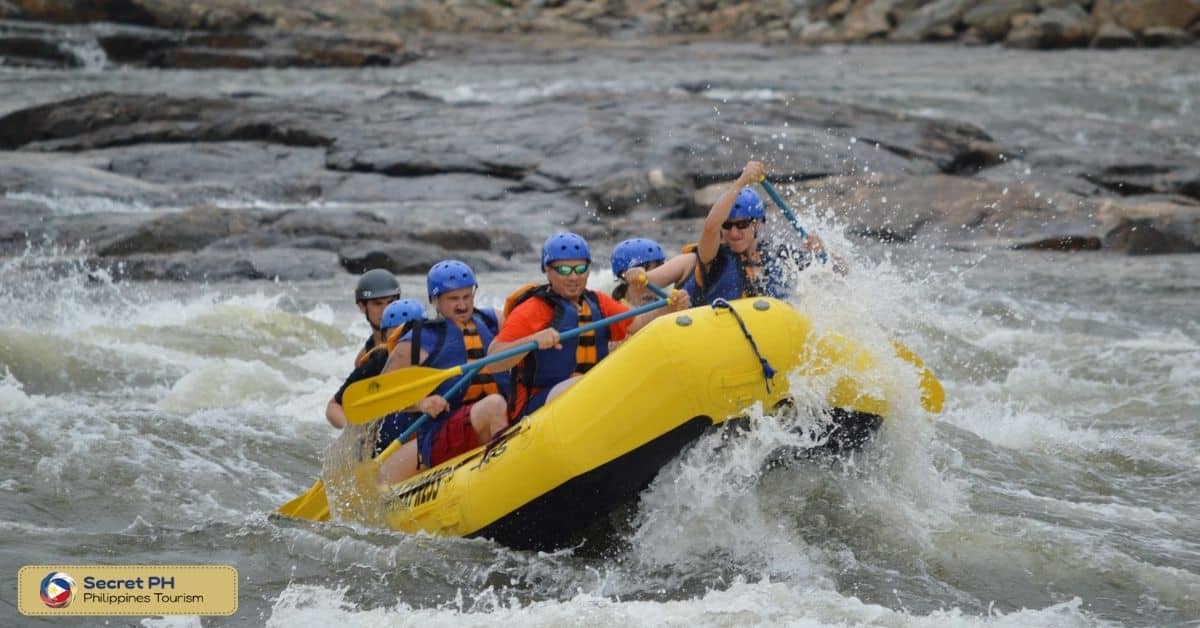 Surfing
The Philippines is renowned for its picturesque beaches and crystal-clear waters. But did you know that the archipelago is also home to some of the world's best surfing spots? The country boasts over 7,641 islands, each offering a unique surfing experience. In the north, you'll find Siargao, which is sometimes dubbed as the "surfing capital of the Philippines." Here, you can ride waves in the famous Cloud 9, which has been attracting surfers from all over the world.
Meanwhile, in the west, you'll find San Juan, La Union, where you can catch some impressive swells all year round. And if you're looking for a secluded spot, head down south to Mati, Davao Oriental. With its undisturbed beaches and consistent waves, Mati is a surfer's paradise.
Cloud 9 Surfing Area
The Cloud 9 Surfing Area in the Philippines is a renowned destination for surfers around the world. Located in the town of General Luna, Siargao Island, it offers world-class waves for beginners and advanced surfers alike. The beach break of Cloud 9 is considered one of the most perfect and powerful waves in the region, providing an unforgettable surfing experience. Aside from the excellent surfing conditions, the surrounding area boasts breathtaking views, crystal-clear waters, and a laid-back island vibe.
Address: R578+F36 Siargao Island, General Luna, Surigao del Norte
Opening Hours: 24hrs
For pictures and more information, click here.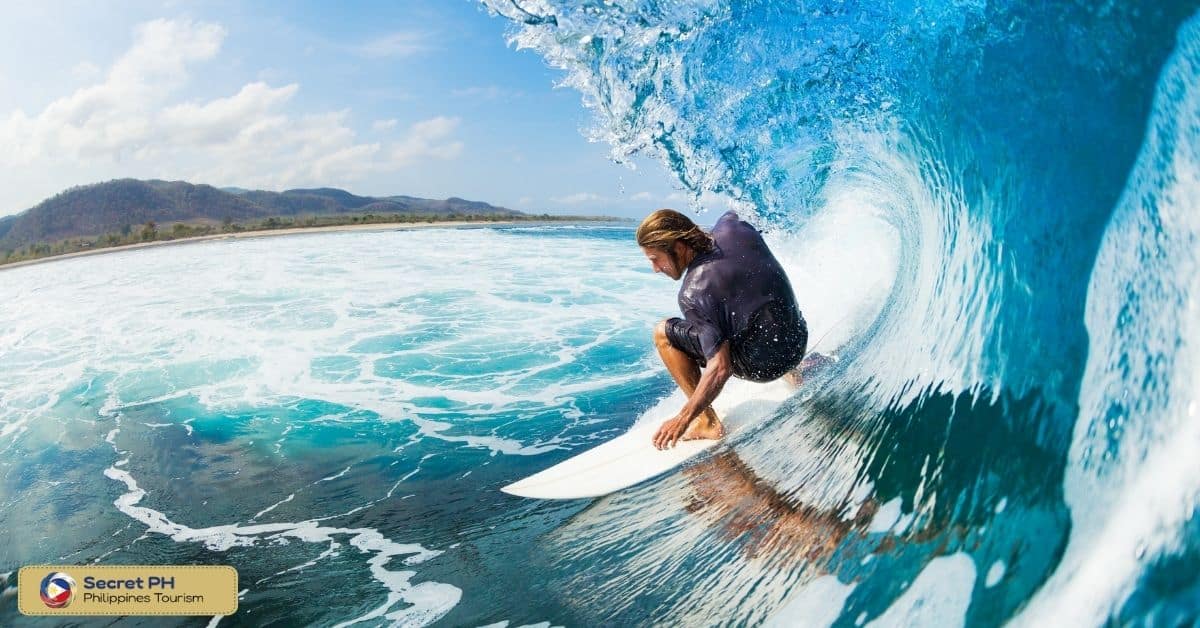 Aliya Surf Camp Resort
The Aliya Surf Camp Resort is an idyllic haven for surfers and travelers alike. This premier beachfront resort boasts a prime location overlooking the crystal-clear waters of the Pacific Ocean, inviting guests to indulge in endless water activities such as surfing, swimming, and snorkeling. The resort's accommodation options range from cozy rooms to beachfront suites, all of which showcase modern amenities and offer breathtaking views of the surrounding natural beauty. With an on-site restaurant serving mouthwatering local cuisine, guests can indulge in delicious meals that reflect the rich cultural heritage of the Philippines.
Address: QH78+W96, Baler, Aurora
Phone: +639399390929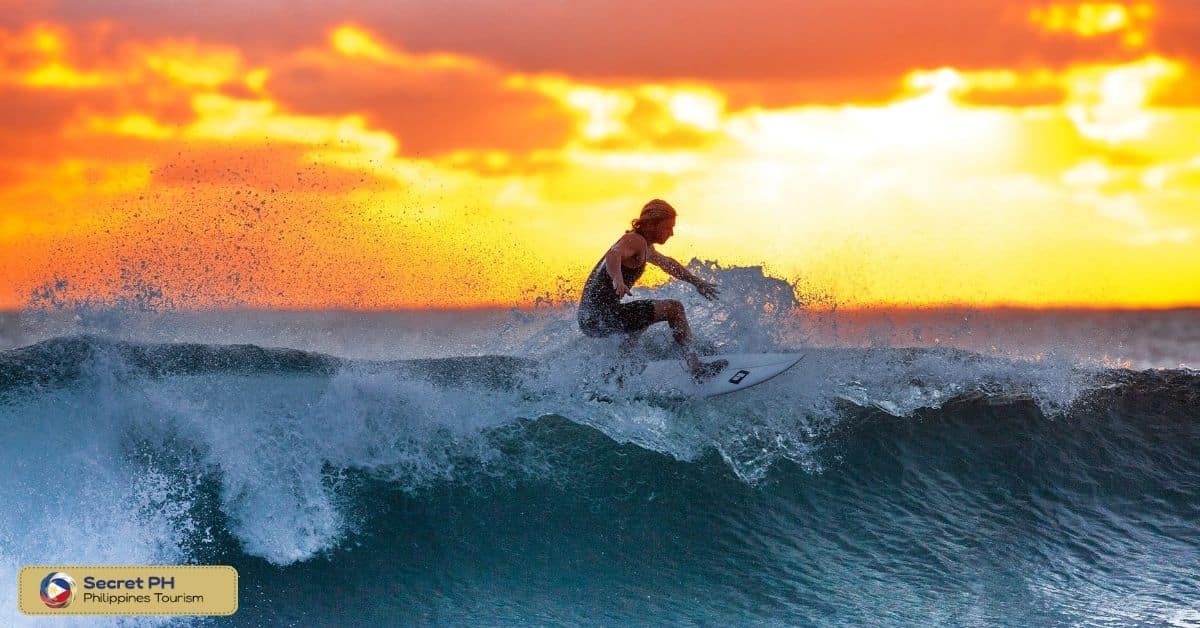 Dahican Surf Resort
Dahican Surf Resort is an ideal destination for surfers and beach lovers looking for a relaxing and adventurous getaway in the Philippines. Located in Mati City, Davao Oriental, this resort boasts of beautiful white sand beaches, crystal clear waters, and breathtaking ocean views. The resort offers a variety of accommodations to choose from, including standard guest rooms, beach cottages, and spacious villas. For those who want to brush up on their surfing skills, Dahican Surf Resort also provides surfing lessons and equipment rentals. Other water activities available on-site include kayaking, stand-up paddleboarding, and snorkeling.
Address: W7GJ+865, Mati, 5300 Davao Oriental
Phone: +639332604563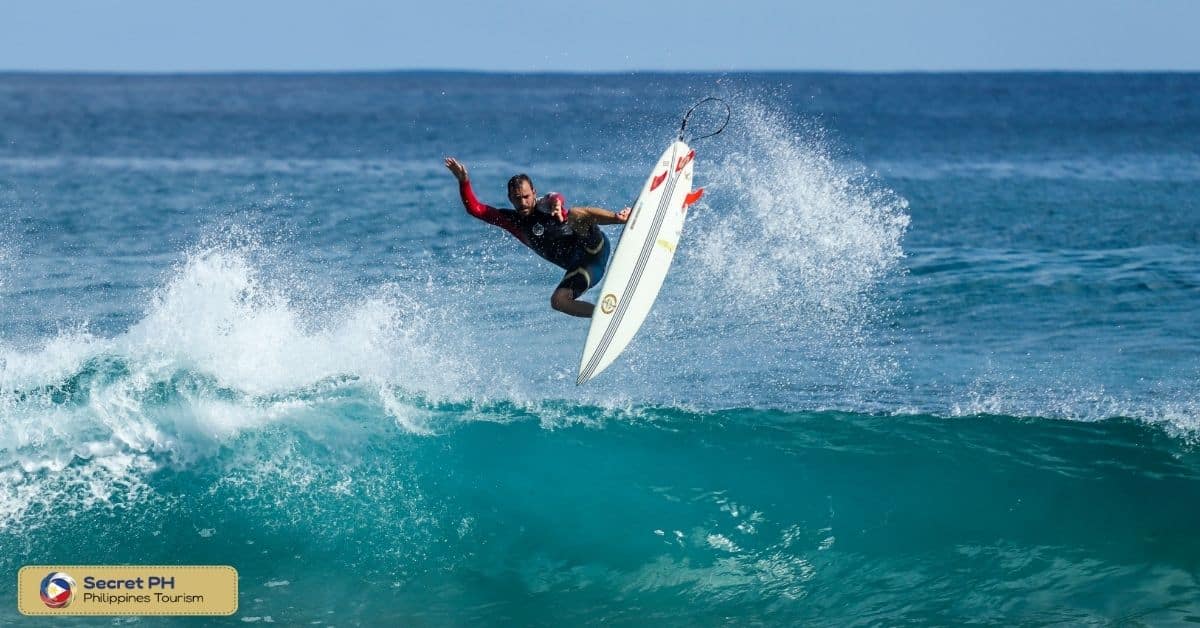 In Conclusion
The Philippines offers an abundance of thrilling activities for adrenaline junkies. From bungee jumping to skydiving, visitors can experience various heart-pumping adventures in breathtaking surroundings. While testing one's limits is not for the faint of heart, the country's stunning landscapes and warm hospitality make for an unforgettable experience.
With safety measures in place and trained professionals leading the way, thrill-seekers can enjoy their adventures with peace of mind. In search of adrenaline? Look no further than the Philippines for an exhilarating adventure of a lifetime.