Natural disasters are common in the Philippines, and it is crucial to be prepared for them. Creating an emergency plan, stocking up on essential supplies, securing your home and property, knowing evacuation routes, and staying informed are crucial steps to take to be ready for any disaster.
Understand why it's important to know what actions to take before a natural disaster so you can always be prepared. By the end of this blog post, you'll feel confident in your own preparations for any potential event!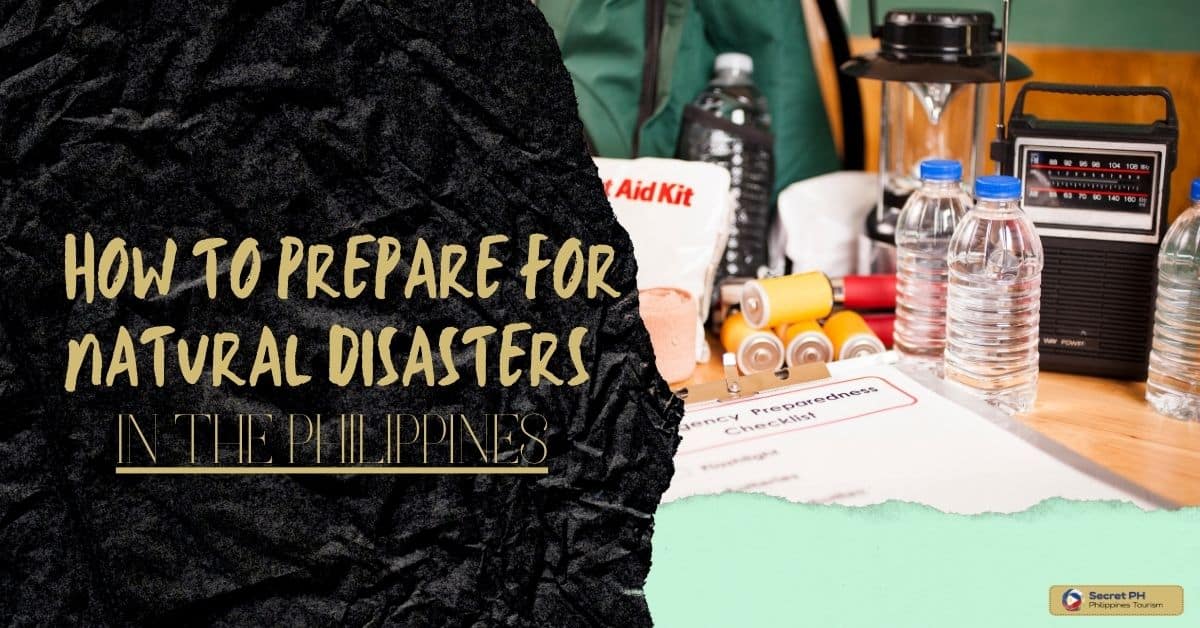 The Philippines' Vulnerability to Natural Disasters
The Philippines is unfortunately at considerable risk of experiencing natural disasters due to its location in the Pacific Ring of Fire. Over 20 typhoons and 10 to 20 earthquakes occur here on average each year. Many areas have already suffered floods and landslides. Climate change has only added fuel to the fire, with more intense storms and tsunamis.
This puts a huge strain on the country's infrastructure and resources. Adequate aid response and recovery typically resulting in financial losses, as well as death. It is for this reason that Filipinos must remain alert and aware of disaster warning systems.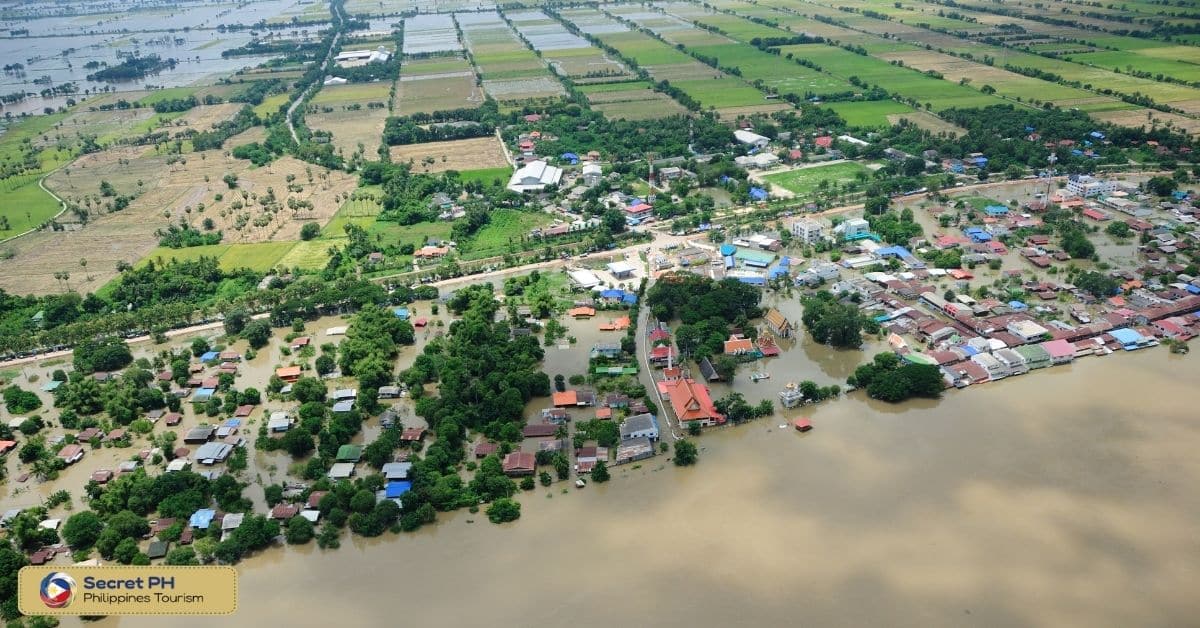 Types of Natural Disasters in the Philippines
The Philippines has seen its share of natural disasters throughout its long history. Ranging from floods and hurricanes to outbreaks of epidemics. However, no matter how varied or devastating these disasters may be, they all have the same source – Mother Nature.
While the damage from these events can be extensive, the resilience of those living here is equally impressive. Thousands bravely face the challenges posed by nature's fury every year.
Typhoons and Storm Surges
Typhoons and storm surges are two of the most destructive natural disasters that the Philippines. They are massive tropical storms with strong winds, heavy rains and tornadoes. They can cause wide-scale destruction ranging from property damage to loss of life.
Storm surges are dangerous waves caused by low pressure systems associated with typhoons high tides. This can result in flooding coastal areas including towns and cities. They can also trigger landslides further inland which can result in even more extensive damage and human casualties. As such it is important for Filipinos to remain vigilant when typhoons and storm surges threaten.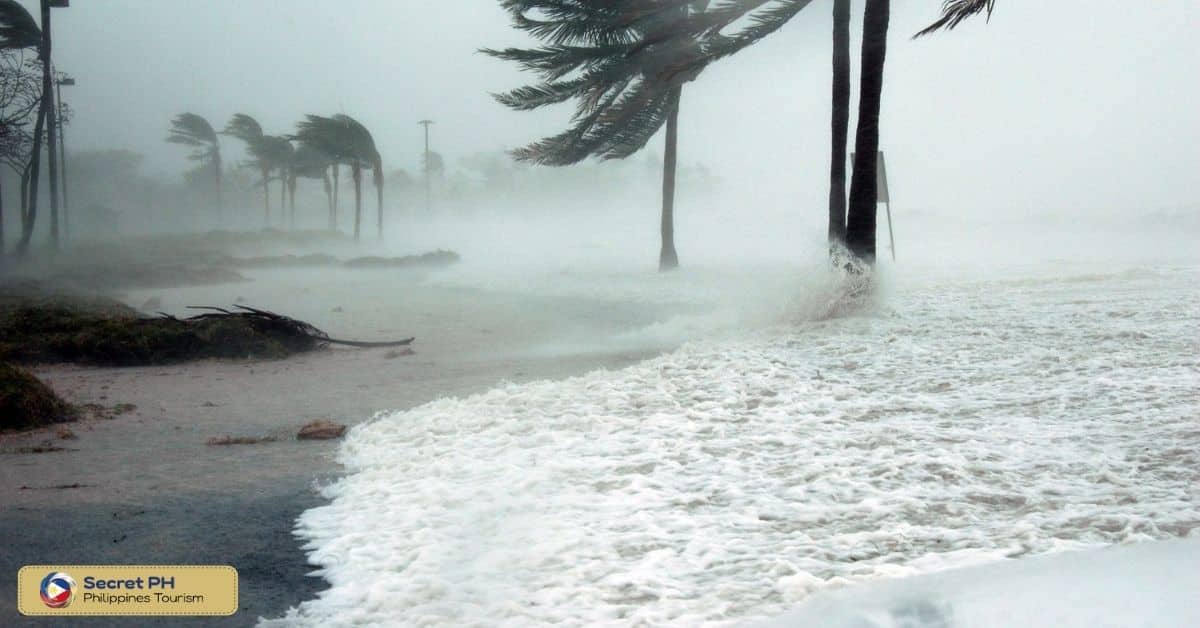 Floods and Landslides
Natural disasters like floods and landslides are well-known occurrences in the Philippines. In recent years, heavy rains and devastating typhoons have posed a great danger to the safety of Filipino citizens. This results in some communities experiencing extreme flooding or land shifts that cause destruction and death.
Floods develop due to the overflow of river sources, strong tides, and overwhelming precipitation over a certain area. Landslides generally occur due to soil erosion caused by severe weather conditions. These terrifying natural disasters should not be taken lightly as they can cause property damage and loss of lives.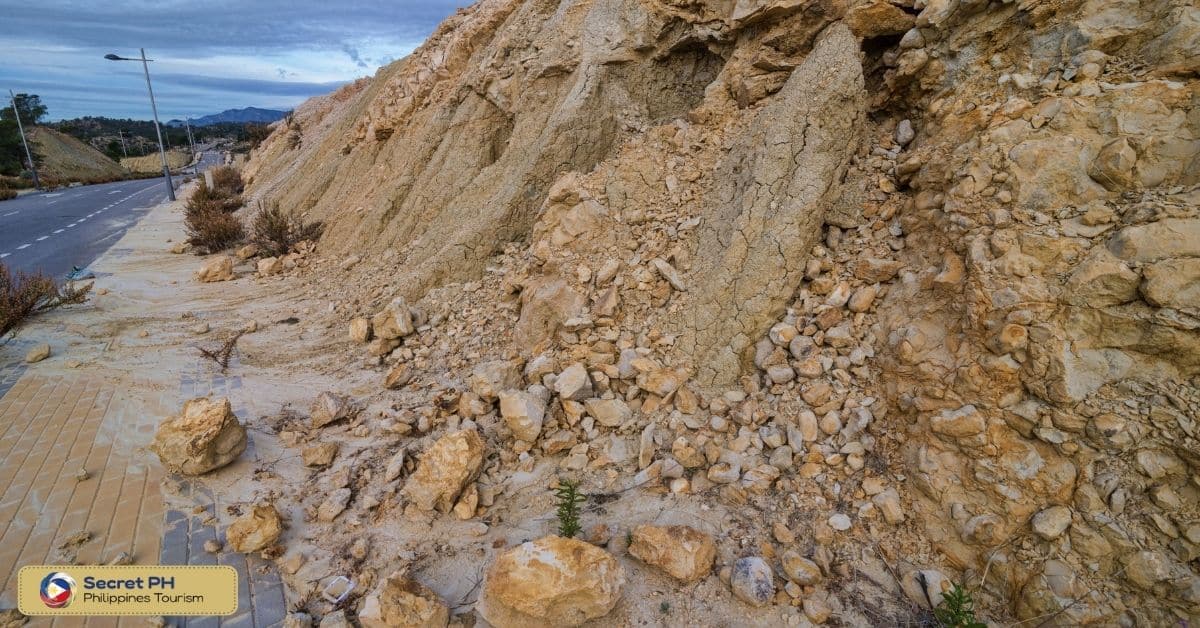 Earthquakes and Tsunamis
In the Philippines, earthquakes and tsunamis are amongst the worst natural disasters that can occur. Earthquakes happen when two tectonic plates move against each other. Tsunamis are caused mainly by underwater volcano eruptions but can also be caused by earthquakes, landslides, and underwater explosions.
They are waves created in the ocean that gain tremendous energy and speed. They approach shorelines due to the shallow water depths near land. These events have proven to be extremely destructive for coastal cities. While governments have put preventative measures in place, citizens need to remain informed.
Volcanic Eruptions
Volcanic eruptions are one of the natural disasters that can occur in the Philippines. Civil protection agencies and government bodies monitor volcanoes regularly and respond quickly. Most of the active volcanoes tend to be densely populated making it even more important to be able to predict their activity.
Philippine volcanoes have been seen having ash explosions, lava flows, pyroclastic flows, lahars and volcanic tsunamis. The country also faces a constant threat from typhoons and earthquakes due to its location. This increased hazard has implications for emergency preparedness.
Tips for Preparing for Natural Disasters in the Philippines
Preparing for natural disasters in the Philippines is an important part of safety and security. Typhoons, earthquakes, floods, landslides and other catastrophes are the reality when living in this region of the world. Those who take proactive steps to protect themselves can avoid catastrophic damages. There are some easy steps people can take to stay safe and secure during times of natural disaster.
Creating an emergency plan
Creating an emergency plan is key to overcoming the effects of natural disasters in the Philippines. It's important to ensure that all family members are familiar with evacuation routes. First, it is essential to compile a list of all possible emergency contact numbers. Preparing prior to a disaster by gathering vital documents, making copies, and having supplies available. Storing food, water, and medication can help make the aftermath less stressful.
Designating evacuation points should be practiced in advance like choosing a home. It's important during this process not to forget about pets. Have pet carriers ready-made and keep up-to-date records while you are away. Taking these precautions will help families become more resilient if ever faced with a natural disaster.
Stocking up on essential supplies
It is important to make sure that you have stocked your home with essential supplies. These should include food, water and medical supplies that will last at least three days. Prepare flashlights in the event of a power outage.
It is also helpful to store additional batteries or an emergency charger since phones are often very valuable during a disaster. It is wise to stock up on items like candles and matches for light as well as tools you think may be necessary for repair work after the storm.
Securing your home and property
Living in the Philippines, it is important to always be prepared when it comes to natural disasters. Taking a few simple steps can strengthen your home and property. This helps to protect against the potential damage of earthquakes, typhoons, or floods. Start with strengthening your main entrance by reinforcing doors and windows with robust locks and hinges.
Consider investing in waterproofing for floors and walls to help guard against water seepage. Re-examine roof shapes within your home, especially for vulnerable flat surfaces. Lastly, check coverage for any existing insurance policies as this will come in handy should something unexpectedly happen.
Knowing your evacuation routes
Knowing your evacuation routes is an important part of being prepared for natural disasters. Make sure to research the best ways to safety depending on the type of disaster, such as learning how to drive on flooded roads in order to reach a safe location or finding places that are further away from coastal areas that could be reachable during tsunamis.
Pay attention to government forces and any updates about emergency plans in order for you to have all possible options for evacuation. Always consider what would be the fastest but also safest route, which may vary depending on different scenarios. Having knowledge about alternate escape routes as well can prove to be useful if your preferred choice was blocked by an unexpected event.
Staying informed through various media platforms
In the Philippines, one of the best ways to stay informed about disasters and prepare for them is by regularly checking various media sources. This could include watching local television news broadcasts and visiting official government websites such as the PHIVOLCS Earthquake Information Portal, which provides up-to-date information on seismic activities in the country.
Social media channels are also a great way to stay informed, as these often contain news items on how to prepare for natural disasters as well. It is important to note that while online information can be useful, it should never replace the instructions issued by local authorities or emergency services.
Emergency Kits and Supplies
Being prepared for natural disasters is an important aspect of life, knowing the necessary steps to take during an emergency can have a lasting impact. An Emergency Kit & Supplies consists of items that are essential for surviving a natural disaster. These kits contain items for preparing for disaster such:
Food and Water
Food and water that can be easily found at grocery stores – such as canned goods, non-perishable snacks, pre-made meals, powdered milk and juice boxes – are great items to have on hand. It's important to ensure access to clean drinking water by stocking up on appropriate containers or filling previously bought jugs with tap water.
When preparing these kits, consider ensuring every family member has their own individualized set of supplies in case of unexpected separations during an emergency situation. Understanding the necessities of having an emergency kit is key in preparing for unforeseen disasters.
First-Aid Kit
An emergency first-aid kit includes essential supplies that can help to reduce risks and make the recovery process easier during a crisis. These kits usually contain items such as medical gloves, bandages, alcohol wipes, gauze pads, antiseptic solutions, saline solution for cleaning wounds and a variety of over-the-counter medicines.
It's also important to include enough bottled water and non-perishable food for up to two weeks for every person in your family or group. Being prepared with an appropriate first-aid kit before a natural catastrophe hits will ensure you feel secure knowing you have safety measures in place.
Important Documents
It is also necessary to keep copies of all important documents such as your personal identification, passports, insurance papers and important personal contacts readily available in case they are needed during an emergency.
Storing electronic versions of these documents on portable USBs or memory cards is a great way to ensure they are well protected while keeping them accessible in case you need them. Completing these steps can go a long way towards preparing you and your family for emergencies.
Tools and Equipment
For preparing for natural disasters in the Philippines, having the right tools and equipment is essential. This includes face masks, goggles to protect against smoke or dust, and robust flashlights in case of a power outage. Protective clothing is also important, as well as emergency items like medical kits and water provisions
It is necessary to have functional communication tools like radios and mobile phones to prepare for natural disasters. It is wise to use suppliers who prioritize stocking up on quality tools and equipment that will last during hard times. Investment in these items now can help protect us all from potential disaster later on.
Personal Hygiene Supplies
Personal hygiene supplies are essential for preparing for a natural disaster in the Philippines. This is especially true during monsoon season when flooding and other incidents can occur with little warning. Hygiene supplies, such as soap, shampoo, toothpaste, deodorant, and feminine care products can help maintain essential standards of cleanliness and healthfulness during an emergency situation.
It is also important to keep a container of fresh water handy so that items like these can be kept safe and accessible in the event of a shortage or disruption of sanitation services. By preparing ahead of time and stocking up on personal hygiene supplies, individuals will be better prepared to handle the unpredictable circumstances that come with a natural disaster.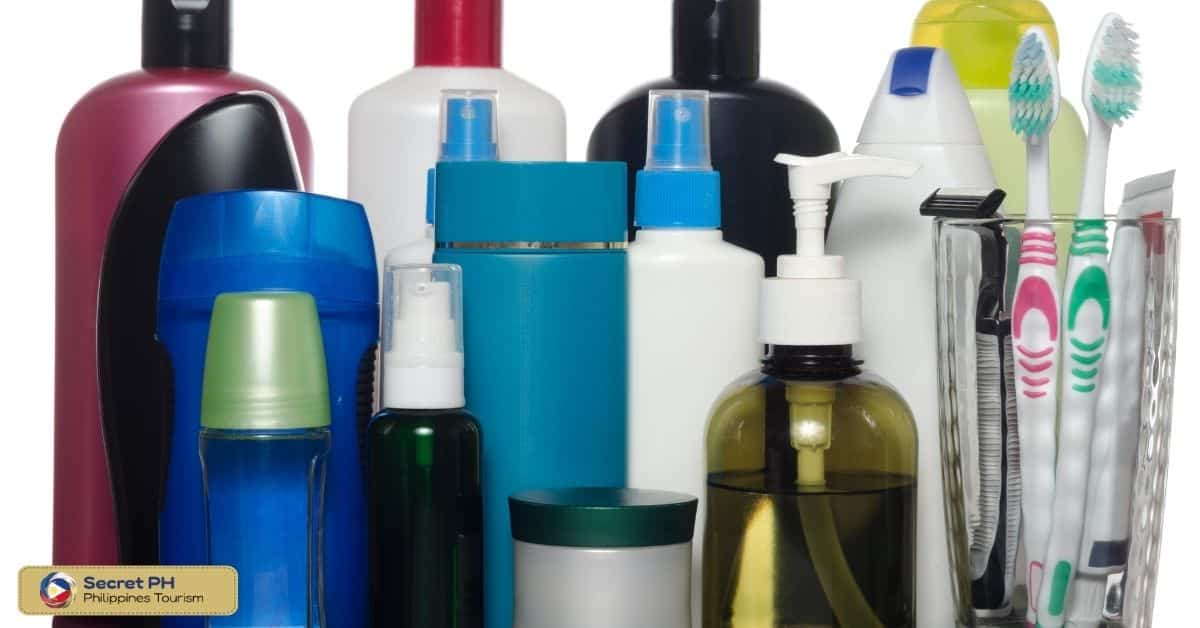 In Conclusion
Preparedness is key to surviving a natural disaster. No matter the location, understanding the risk, creating an emergency plan, having supplies ready, and staying alert can save lives. In the Philippines, individuals and families should take steps to prepare for natural hazards.
They should learn the warning signs of possible disasters and make sure they have essential supplies such as food, fresh water, a first aid kit and flashlights on hand. It's important to research how to stay safe from common disasters in the area and join community-wide initiatives that promote preparedness such as public drills or group communication plans.