Jomalig Island boasts pristine, secluded beaches that are perfect for a quiet getaway. With crystal-clear waters and fine white sand, it's easy to lose track of time while exploring the island's hidden gems. Whether you're a beach bum or an adventure seeker, Jomalig Island has something for everyone.
In this blog post, we'll explore some of the most beautiful secluded beaches on Jomalig Island, and provide tips on how to make the most of your visit. So pack your bags, grab your sunscreen, and get ready for an unforgettable journey to one of the Philippines' best-kept secrets!
Jomalig Island
Jomalig Island is a small, remote island located in the far eastern part of the Philippines. Known for its stunning, unspoiled beaches, crystal-clear waters, and picturesque landscapes. Jomalig Island is a paradise for beach lovers and adventurers. It has fine, white sand beaches, towering coconut trees, and pristine waters teeming with marine life. Jomalig Island offers a unique and unforgettable island experience.
Despite its remoteness, the island is easily accessible by boat, and visitors can enjoy a range of activities. You can enjoy swimming and snorkeling to hiking and exploring the island's rugged terrain. Whether you're seeking relaxation or adventure, Jomalig Island is a must-visit destination for anyone traveling to the Philippines.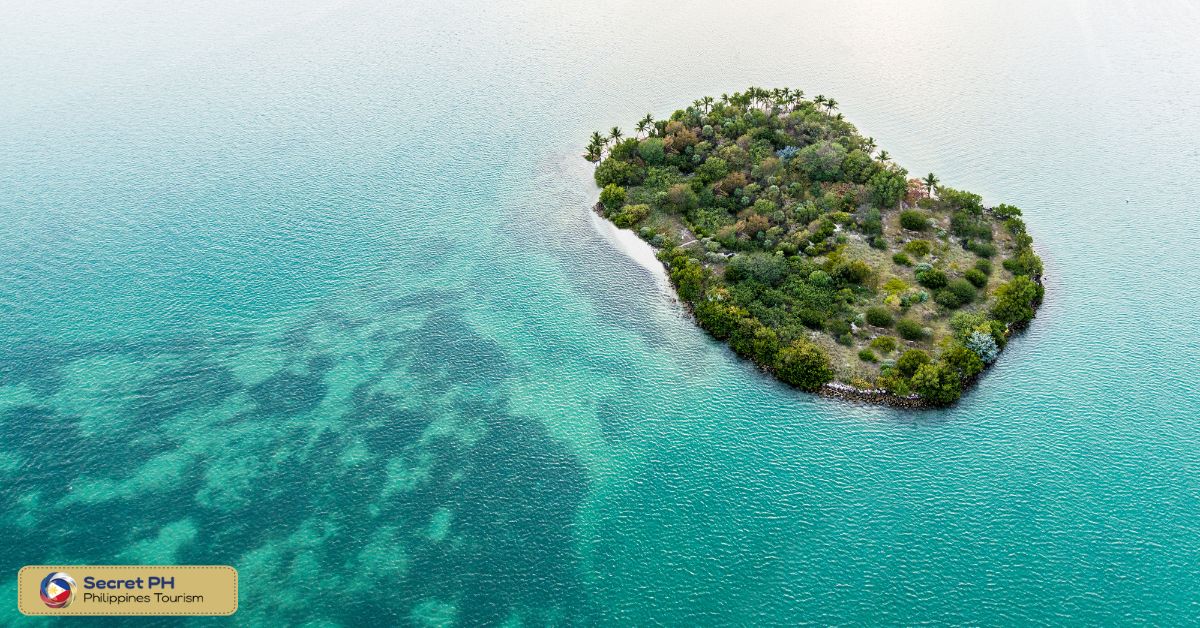 Getting to Jomalig Island
Jomalig Island may be remote, but it's worth the effort to get there. Learn about the different ways to reach this secluded paradise and make your dream beach vacation a reality. Jomalig Island may be remote, but it's worth the effort to get there. Learn about the different ways to reach this secluded paradise and make your dream beach vacation a reality.
Transportation options
Getting to Jomalig Island can be an adventure in itself, as it is a remote destination located off the eastern coast of Luzon Island in the Philippines. However, there are several transportation options available for those who are determined to reach this secluded paradise.
One of the most popular ways to reach Jomalig Island is by taking a boat from the town of Real, located in Quezon province. The boat ride typically takes around six hours, but can vary depending on weather conditions. Visitors can also opt to join an island hopping tour that includes a stop in Jomalig Island.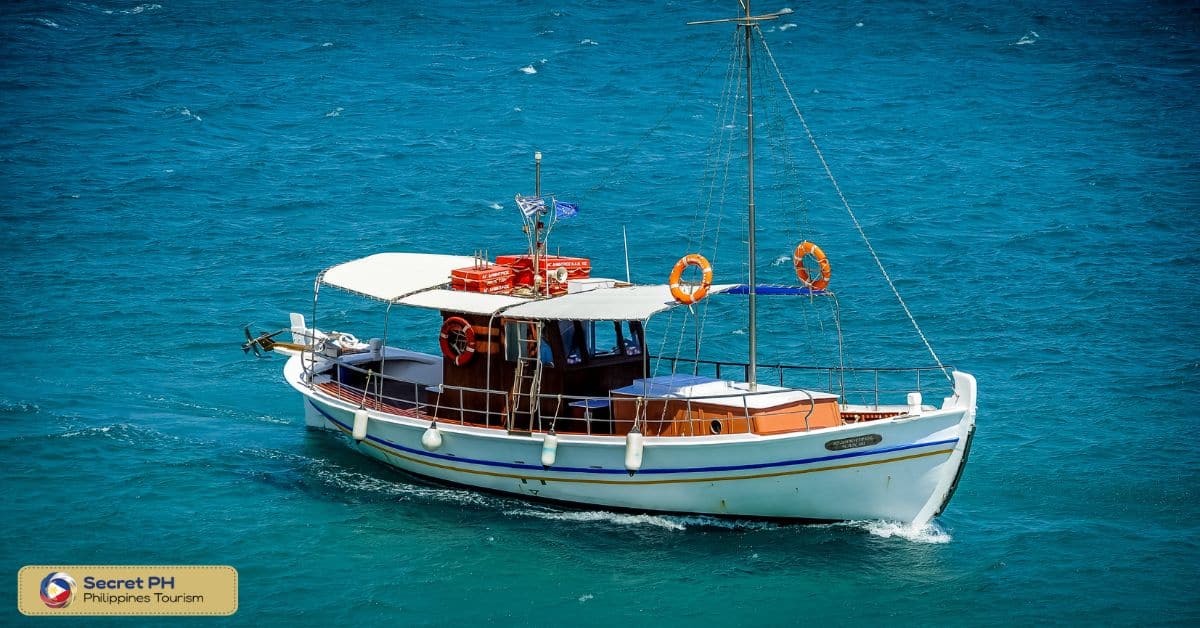 Travel time and cost
For those looking to visit the breathtaking Jomalig Island, travel time and cost should be taken into consideration in order to ensure a smooth and cost-effective trip. The most convenient option for getting to the island is by flying into Legazpi Airport, then taking a bus or ferry towards the port of Real.
From there, visitors can board an outrigger boat which will get them directly to the town beach of Jomalig Island in approximately 4–6 hours. Typically, these boats cost around 2000 pesos roundtrip and tickets can be bought from representatives at the port located near the airport.  You can rent a motorbike for P600 a day. If you wish to go on an island-hopping trip, a small boat costs around P1,200 while bigger boats could be rented for P4,000.
Secluded Beaches in Jomalig Island
Jomalig Island is an amazing getaway, known for its secluded and peaceful beaches. Gifted with white sands and pristine waters, these beaches remain mostly untouched, allowing visitors to bask in the peace and quiet. Swimming, sunbathing and snorkeling are common activities here, as this destination offers high-quality biodiversity for a unique experience.
With rocky coves facing the East Philippine Sea, it's no wonder many visitors opt to stay in Jomalig over other beachfront locations. While it is quite remote from civilization and considered off-the-beaten path by locals, there's still plenty of amenities available and boat tours can be easily arranged with vendors near the shoreline.
List of the most secluded beaches to explore
Jomalig Island in the Philippines is a great place to explore if you're searching for some of the most secluded beaches. Jomalig's beaches, ranging from sand to golden sandy, are completely uninhabited, giving you true seclusion as a reward for your intrepid travel. Bask in the sun without another soul, explore sheltered coves and venture all around unhindered by other people's presence.
Salibungot Beach
Salibungot Beach is a stunning stretch of paradise situated in Jomalig Island, Philippines. It boasts pristine white sand and captivating crystal-clear waters that lures tourists from around the world. People who come to this beach can enjoy activities like kayaking, swimming, fishing, trekking and visiting other interesting tourist spots nearby.
Jomalig Island is home to many natural wonders, making Salibungot Beach a great destination for nature lovers seeking an adventure. Visitors simply can't miss its undiscovered beauty and excellent opportunities for solitude, relaxation and fun.
Address: Jomalig, Quezon
For more information, click here.
Little Boracay
Jomalig Island is home to the idyllic Little Boracay, a stunning beach destination located in the Philippines. Its powdery white sand runs along its crystalline waters and tall swaying palms, making it a paradise destination for anyone seeking relaxation and beauty. Jomalig is famous for its many limestone rock formations; exposed during low tide, these unique features create an unfamiliar ambiance that makes Jomalig distinct from other Philippine islands.
Little Boracay's laid-back atmosphere offers plenty of chances to take advantage of all its natural beauty has to offer. From soaking up sun with friends or embarking on picturesque hikes across nearby cliffs, Jomalig Island's Little Boracay is a place anyone can find their own piece of serenity this magical paradise has to offer.
Address: PCJ4+WV2, Jomalig, Island
For more information, click here.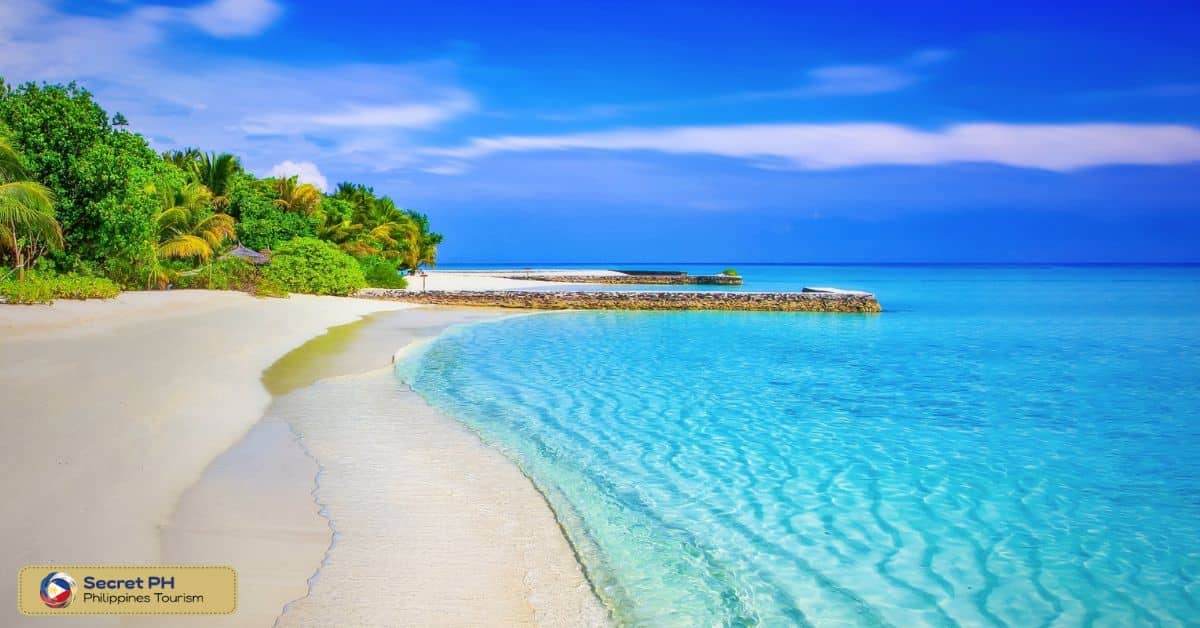 Kanaway Beach
Kanaway Beach is an idyllic spot located on Jomalig Island, in the Philippines. The beach features powdery white sand and many large natural boulders that scatter the coastline. The water level deepens farther away from the beach, making this spot wonderful for swimming and snorkeling.
Even with its secluded location, Kanaway Beach is easily accessible by boat or jeepney. Visitors can enjoy sunbathing under the warm Philippine sunshine or take a stroll along the beach to explore Jomalig's quiet terrain and take in stunning views of nature at its finest.
Address: Jomalig Island, Quezon Province
For more information, click here.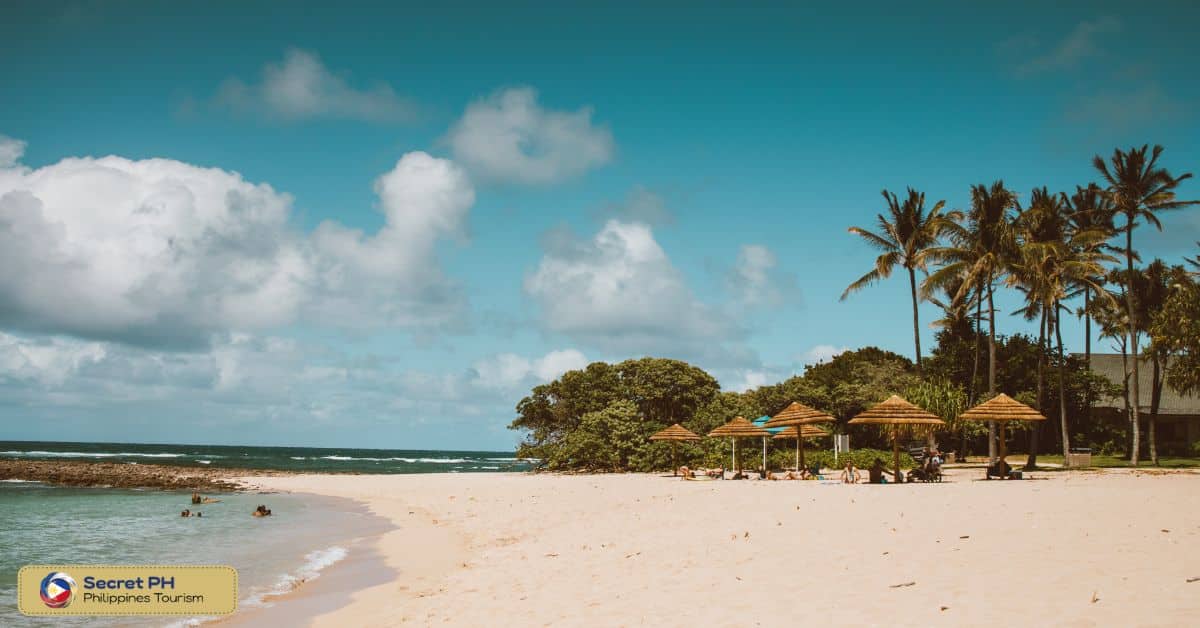 Exploring the beaches
Jomalig Island in the Philippines is an amazing location to explore breathtaking beaches. Whether you're looking for an afternoon dip or want to take a leisurely walk along the shoreline, Jomalig Island provides a wealth of activities perfect for any type of traveler. With clear waters and golden sand, Jomalig Island is sure to be a highlight of your trip. Stunning views stretch across the horizon, allowing visitors to fully experience the natural beauty of this unique island paradise.
Preparing for the trip
One should plan ahead to make the most of their experience in Jomalig Island. Important activities include scheduling flights, accommodation, transportation within Jomalig, packing according to the season, deciding and sticking to a budget, researching on things Jomalig has to offer and carrying necessary identification documents.
Preparation doesn't end here; one must take time out while visiting Jomalig Island as good planning will help them get the most out of their trip – whether it's exploring the prettiest beaches or savoring seafood delicacies at local restaurants.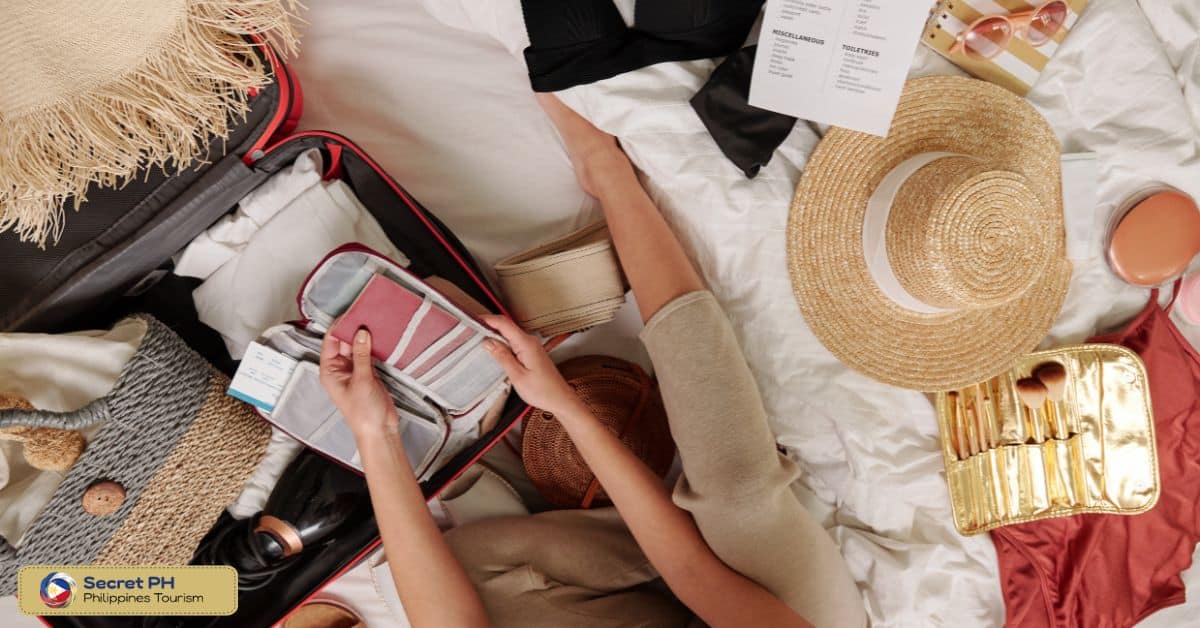 Activities to do on the beaches
Jomalig Island has some of the most inviting beaches around. There are plenty of activities to enjoy while relaxing in one of these unique and pristine beaches. Visitors can start off by taking a morning jog or an evening stroll along its sandy shore. Swimming and snorkeling in the crystal clear waters surrounding Jomalig will make for a perfect afternoon filled with fun under the sun. Here are also some lists of activities to enjoy: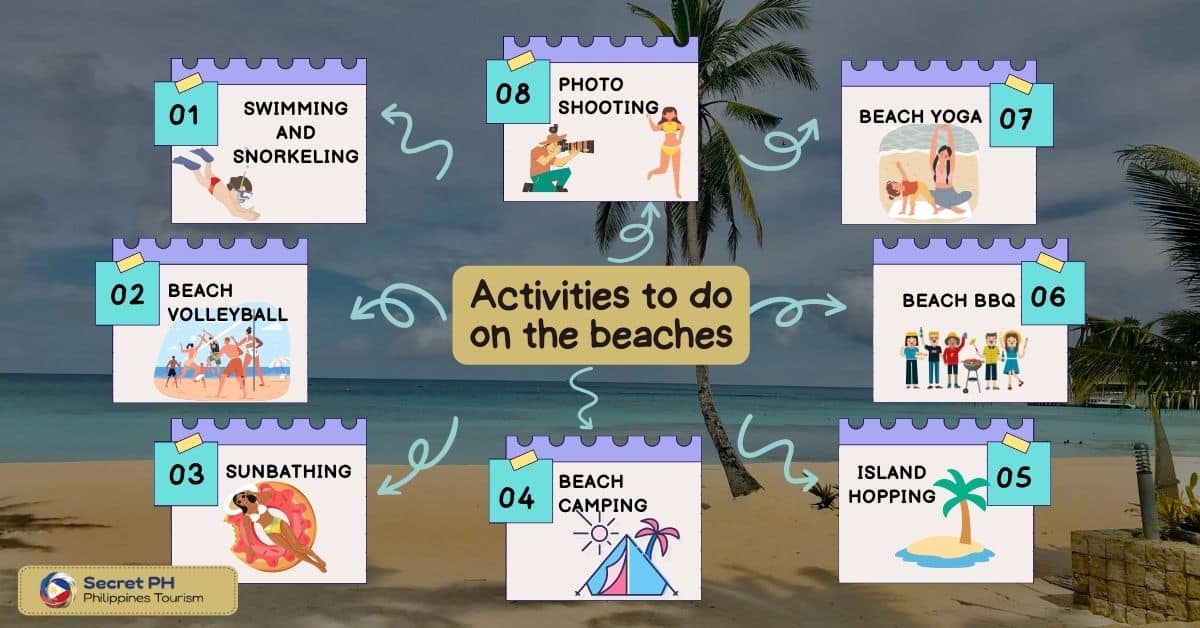 Swimming and Snorkeling – The crystal clear waters surrounding Jomalig Island are perfect for swimming and snorkeling. You can rent snorkeling gear and explore the underwater world of colorful corals and fish.
Beach Volleyball – Gather your friends or family and play a fun game of beach volleyball. You can even challenge some of the locals to a friendly match.
Sunbathing – Jomalig Island has plenty of beautiful and pristine beaches that are perfect for sunbathing. You can soak up the sun and relax on the white sand beaches.
Beach Camping – Many of the beaches in Jomalig Island offer camping areas where you can pitch a tent and spend a night under the stars. This is a great way to fully experience the beauty of the island.
Island Hopping – You can hire a boat and explore the nearby islands surrounding Jomalig Island. You can visit the stunning Burias Shoal, Alogos Beach, and Bigwangan Beach, among others.
Beach BBQ – Enjoy a delicious beach BBQ with your friends and family. You can buy fresh seafood from the local fishermen and grill it on the beach.
Beach Yoga – If you're looking for a more relaxing activity, you can practice yoga on the beach. The tranquil surroundings of the island make it the perfect place for a peaceful yoga practice.
Photo Shooting – Jomalig Island is an Instagram-worthy destination, so don't forget to take plenty of photos while you're there. The stunning scenery and beautiful beaches make for the perfect backdrop.
What to expect
Jomalig Island is located in The Quezon Province and promises a truly unique vacation experience. From its pristine beaches to its lush mountainside, travelers expect to find plenty of activities to suit every taste. This island is famed for its hospitality, as well as its colorful festivals that take place throughout the year.
Weather conditions
Weather-wise, expect sunny days during the summer months of April-May while during the rainy season you can enjoy cooler temperatures (often reaching 25 degrees Celsius) from June-October.
Don't forget to pack a hat or an umbrella if planning a trip between July and August. Whatever kind of vacation you are looking for, Jomalig Island will undoubtedly provide for a great experience.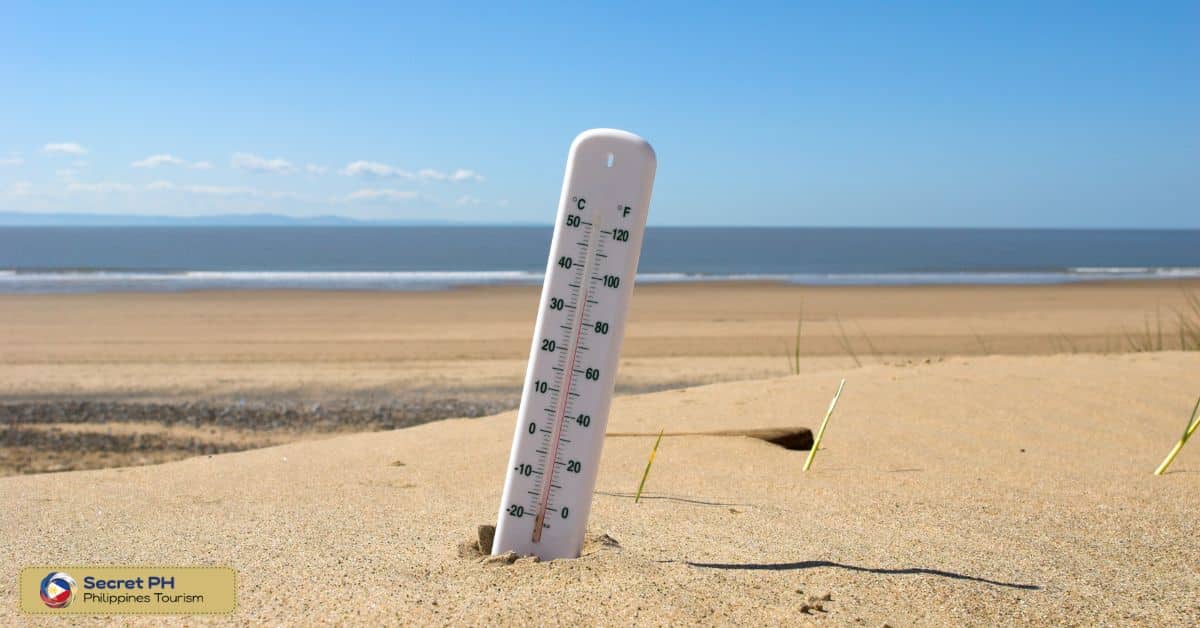 Safety precautions
Being an isolated land, there are still some important safety precautions that visitors must adhere to. With prior research and adequate preparation, a visitor will be able to make the most of their Jomalig Island experience and maximize their enjoyment and security.
Most importantly, make sure you stay on clearly marked paths or trails when exploring or taking pictures. Be cautious when swimming or snorkeling in Jomalig Bay as dangerous rip-currents might occur at certain times.
Bring enough sunscreen/sun protective clothing with you because the weather can be quite sunny here. Always bring a waterproof bag and inside it carry all your electronic products including phone/camera/travel documents; this will keep them safe from any unforeseen weather conditions during your trip.
Environmental preservation
The island is a paradise for nature enthusiasts, offering picturesque landscapes, breathtaking sunsets, and unprecedented experiences of natural beauty. Aside from its stunning scenery, Jomalig also has a strong commitment to environmental preservation as part of its cultural identity.
Visitors can expect to find numerous beaches, magnificent coral reefs and plenty of activities such as kayaking, snorkeling, swimming and trekking that will allow them to explore the island up close. With its white sand beaches, lush hillsides and vibrant cultures, Jomalig is definitely an attractive destination for anyone looking for an unforgettable adventure.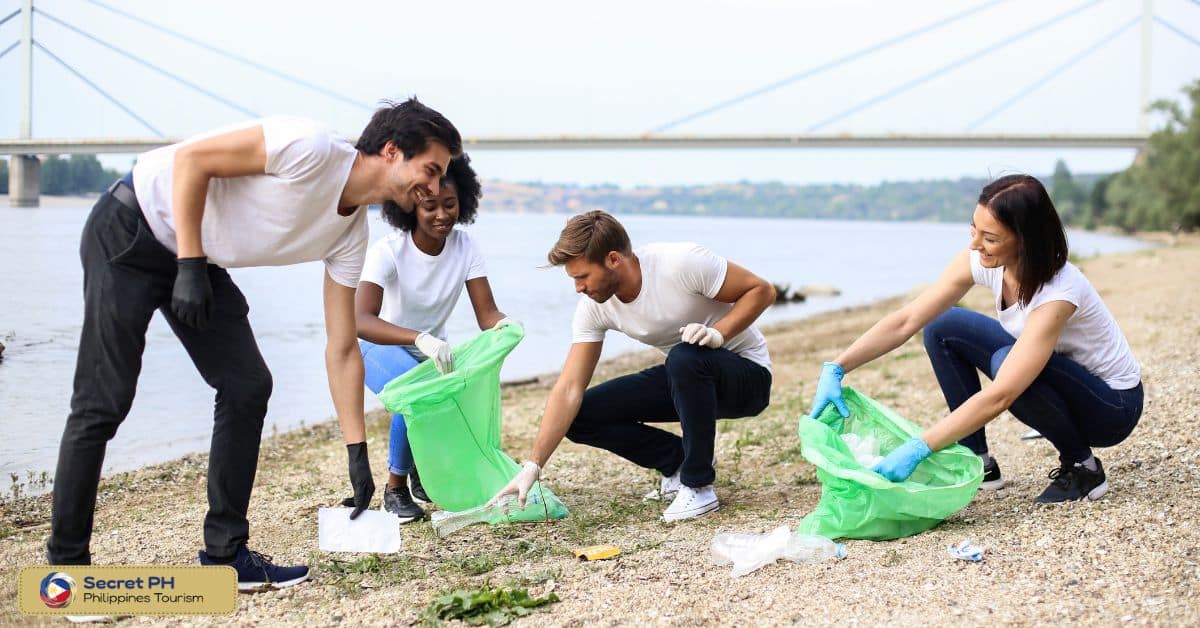 In Conclusion
Visiting Jomalig Island and exploring its secluded beaches is a worthwhile adventure for any traveler. The spectacular sights, the clear blue waters, and the white sandy beaches make for an unforgettable experience.
The adventure is made even more special with the island's sparse population and warm hospitality from its inhabitants. From the deep ocean views to its bamboo beach huts, Jomalig Island should be at the top of anyone's travel bucket list.