For travelers looking to explore the best of this fascinating city, a visit to the renowned museums of Baguio City is an absolute must.
Exploring the Museums of Baguio City is a fascinating journey through the city's rich history and culture. From the Baguio Museum to Museo Kordilyera, visitors can discover unique collections and exhibits that offer a glimpse into the vibrant heritage of this vibrant city.
Whether you're looking for a deeper appreciation of the region's colorful culture or for a more hands-on touch of the everyday life in Baguio City, you'll certainly find something that caters to your interests at these marvelous venues. So hop on board and join us as we embark on this enlightening journey through the delightful world of Baguio City's Museums!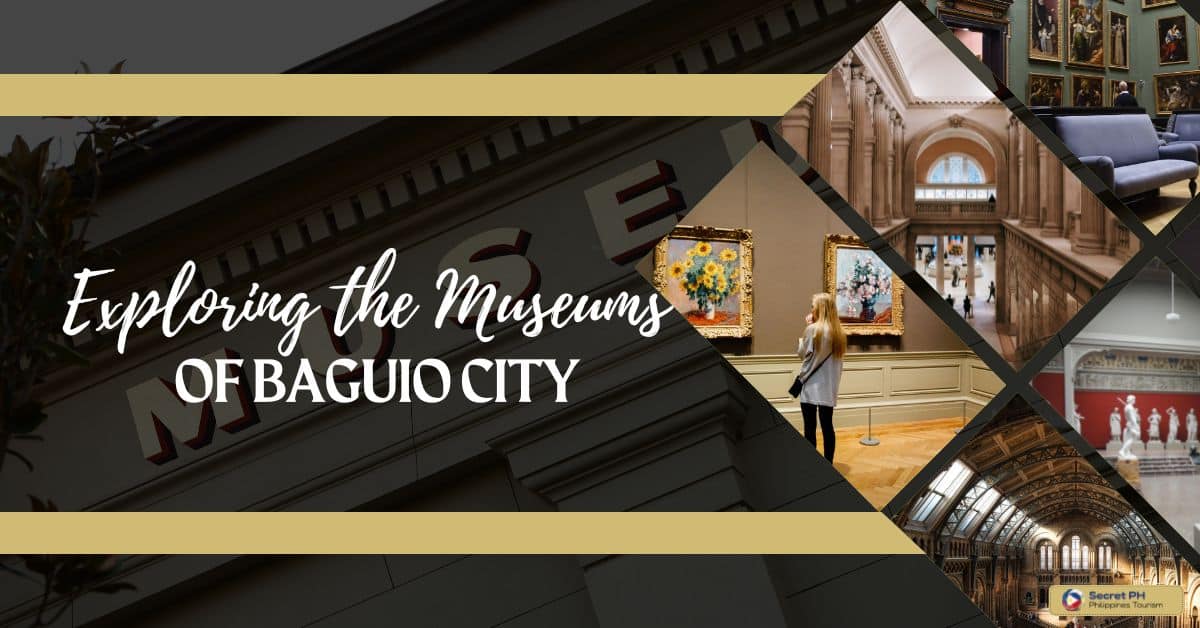 The History of Baguio City
Baguio City was founded in September 1909 due to the need for a summer capital. The city had originally been occupied by the Ibaloi tribe who were known for creating warrior statues and constructing traditional huts with straw roofs.
As the Americans took control of what is now Baguio City, over 70,000 Igorots (like tribes of the people who already lived there) were displaced. Many government institutions moved in. Over time, these government institutions slowly grew to include schools and different types of communication systems.
The cool climate made it an ideal escape from the tropical summer months. It brings more people to its streets until it eventually became a destination known around the world. In modern times, Baguio City has continued to be a popular destination among tourists due to its lush greenery views.
Top Museums in Baguio City
Baguio City boasts an impressive selection of museums and galleries, offering something for everyone. From art aficionados to history buffs, the top museums in this vibrant city will delight. Whether you are looking for a few hours of quiet contemplation or a full day of exploration; Baguio City has just what you need.
Baguio Museum
Baguio Museum was opened to the public in 1966 by then President Ferdinand Marcos. It has a unique collection of artifacts ranging from antique musical instruments to traditional Filipino clothing and paintings.
Through these artifacts, visitors are able to have a glimpse into Philippine culture and centuries-old traditions. The museum also serves as an educational and cultural center with interactive activities. It remains one of the most popular educational institutions in northern Luzon.
Address: Dot-PTA Complex, Gov. Pack Rd, Baguio, 2600 Benguet
Opening Hours: Tuesday – Sunday, 9AM – 5PM
Phone: (063) 444 7451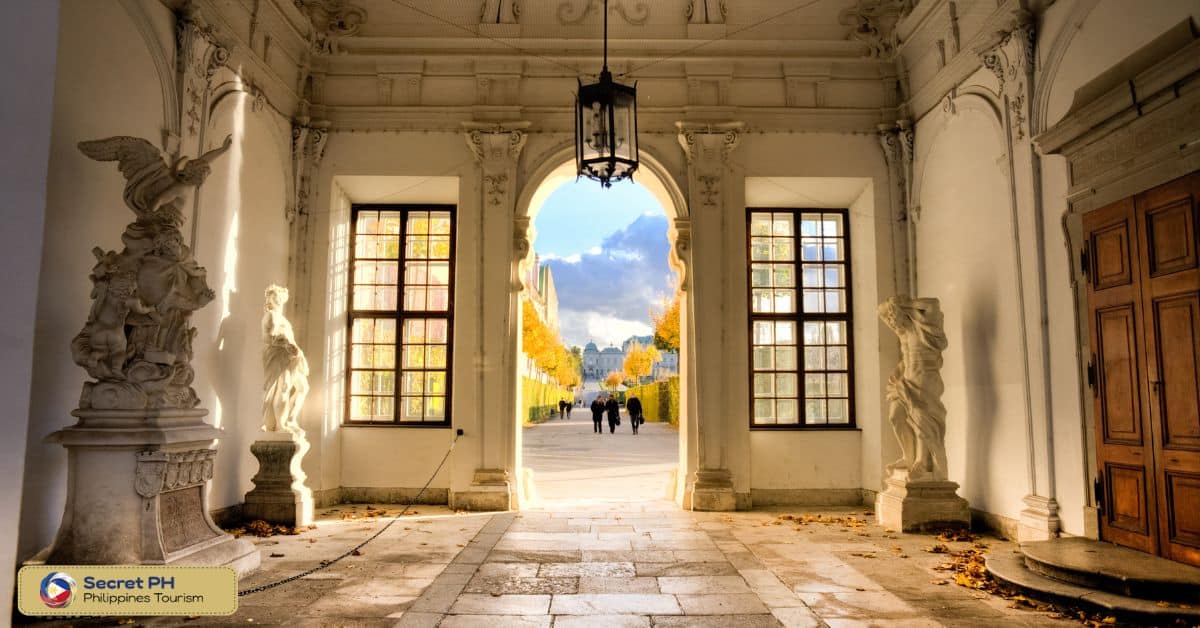 Collection
It includes artifacts, private collections, documents, photographs, postcards and other items. It also consists of relevant ethnographic objects representing the inspiration behind certain aspects of local culture.
This diverse collection not only shows the lifestyle and habits of individuals. It also presents a record of their experiences in time. Each item offered a glorious glimpse into Baguio City's long-standing heritage and has kept alive a part of its history for generations.
Programs and events
Educational programming includes opportunities to explore Baguio's unique cultural heritage. The Baguio Museum truly offers something for everyone! Here are some of them:
Art exhibitions – Baguio Museum often hosts various art exhibitions that showcase local and national artists. These exhibitions may feature a variety of art forms, including painting, sculpture, photography, and mixed media.
Cultural shows – The museum organizes cultural shows that feature traditional music, dance, and theater performances by local artists. These shows offer a glimpse into the rich culture and heritage of the Cordillera region.
Workshops and lectures – Baguio Museum also offer workshops and lectures on various topics related to the culture, history, and art of the Cordillera region. These events was led by local experts and may cover a wide range of subjects, from traditional weaving techniques to the history of Baguio City.
Emilio F. Aguinaldo Museum
The Emilio F. Aguinaldo Museum is an iconic landmark dedicated to the independence of the Philippines. The museum first opened to the public in 1985 and was declared a National Shrine by President Ferdinand Marcos on June 18, 1964. This museum honors Emilio F. Aguinaldo and his legacy as a leader in the Philippine Revolution.
Address: CJ62+V9F, Happy Glen Loop Rd, Baguio, Benguet
Opening Hours: Tuesday – Sunday, 9AM – 5PM
Phone: (074) 661 1797
Collection
The museum houses a wide array of Aguinaldo's personal belongings including a variety of furniture. Paintings, photographs, letters and other documents that portray his life and times. Although some of these items have been restored or moved to different locations over time.
Artifacts related to some of Aguinaldo's important battles have been preserved here as well. The medals and flags he was awarded during his lifetime. An interesting section of the collection includes newspapers from around the world depicting events linked to his presidency.
Programs and events
The Emilio F. Aguinaldo Museum is the perfect place to visit and learn more about Philippine history and culture. Through educational workshops, lectures, films, and community programs. Visitors can gain a better understanding of the milestones in the nation's history.
Guests also have the option of participating in immersive experiences. It provides a realistic view into how life was during different periods within the country's landscape. Museum goers can explore interactive displays to further investigate popular topics. Philippine revolutionary events leading up to independence in 1898 or other key living conditions throughout its evolution.
Museo Kordilyera
The Museo Kordilyera in the Philippines is an institution dedicated to providing an insight into ancestral belief systems. Cultural practices, and shared history within the Cordillera region. It has become one of the most visited cultural museums in the country.
The museum is a national park that has been set aside for indigenous cultures to celebrate their cultural heritage. It is also a great source of information related to ethno-history and visual anthropology with its collections depicting various aspects of life within the Cordillera province.
Address: University of the Philippines Baguio Campus, 30 Gov. Pack Rd, Baguio, 2600 Benguet
Opening Hours: Tuesday – Sunday, 9AM – 5PM
Phone: (074) 442 5794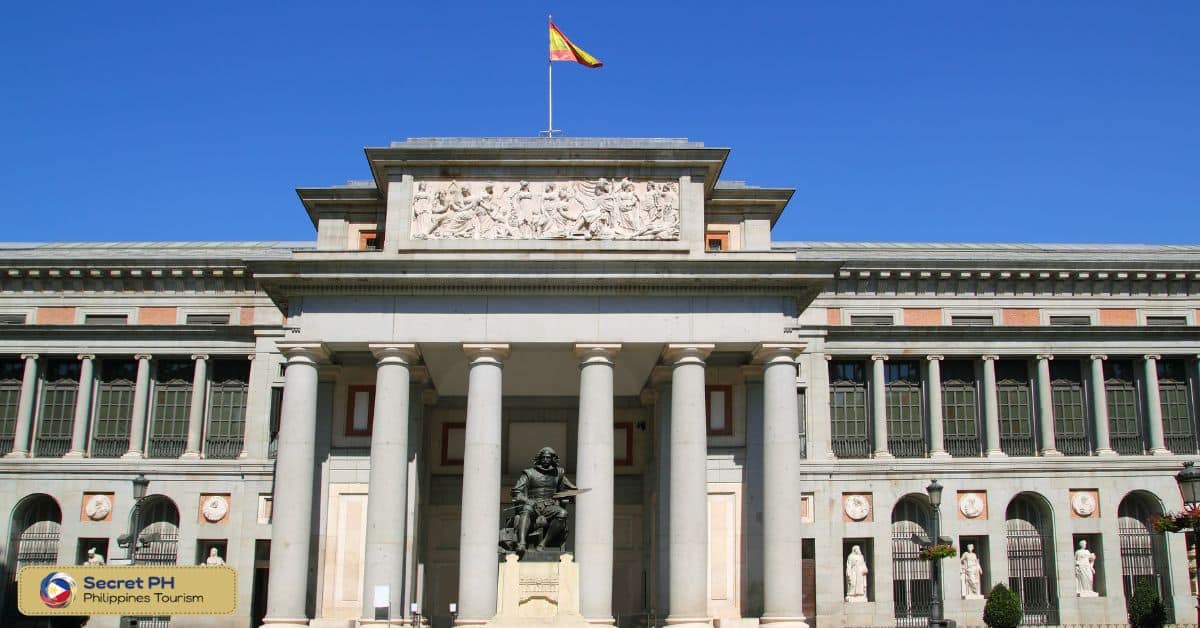 Collection
Museo Kordilyera is the Philippines' premier museum devoted to all aspects of the country's cultural history, from prehistoric to contemporary times. Featuring iconic works from significant eras, this collection houses artifacts and ancient relics that document the Philippines' diverse culture.
Notable pieces include gold jewelry, stone and bronze sculptures, pre-Hispanic Philippine pottery, and other objects of ethnographic significance. As an integral part of Filipino identity and history, these pieces showcase the unique heritage of the Philippines through invaluable insight into centuries past.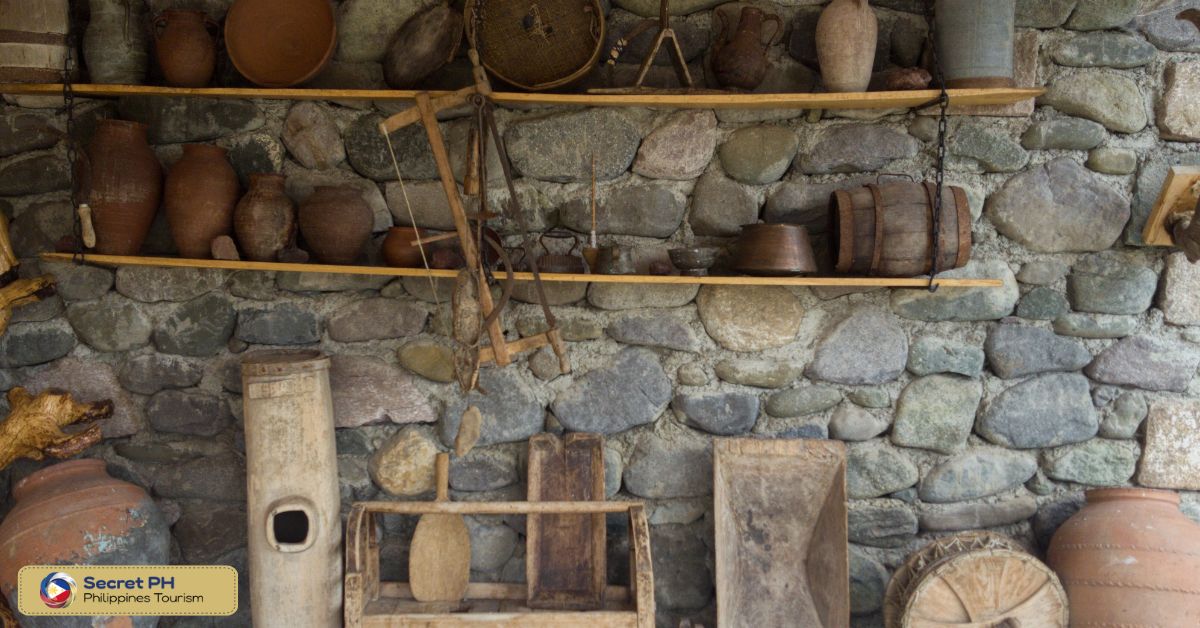 Programs and events
The Philippines is home to vibrant culture and heritage, and Museo Kordilyera helps to showcase a small part of it. This museum provides locals with the opportunity to engage in educational programs about literature, music and art from the Philippines, as well as attending lectures given by experts in their field.
Special events empower visitors to learn more about their cultural background from interactive workshops and hands on demonstrations. From traditional festival song performances to engaging lectures, these events are sure to provide Filipinos and vistors alike with an educational experience.
BenCab Museum
Located in Philippines' northernmost province of Benguet, the BenCab Museum is a unique and noteworthy space that stands out as an encoded ode to Philippines' National Artist, Benedicto Reyes Cabrera (BenCab).
BenCab has been producing world-class artwork, such as paintings and prints for sixty years, earning him various awards and accolades. His excellent achievements have led him to establish the BenCab Museum which houses his extensive collections. The BenCab Museum is a key destination to discover Philippines' rich artistic cultural heritage with something for everyone to enjoy!
Address: Km. 6 Asin Rd, Tuba, 2603 Benguet
Opening Hours: Tuesday – Sunday, 9AM – 6PM
Phone:  (074) 442 7165
Collection
The world-renowned BenCab Museum, located in the Philippines, houses a stunning collection of artwork. From traditional Filipino artifacts to contemporary works of art, the collection contains pieces from nearly every style and genre imaginable.
In addition to the paintings, sculptures and ceramics, the museum also houses a bookstore, gift shop and café to complete the experience of appreciating this vast array of masterpieces. Boasting a variety of cultures within its walls alone, it is no wonder why this establishment is so highly praised by locals and tourists alike.
Programs and events
From interactive exhibitions to field trips, this museum encourages visitors to take part in a wide range of activities that are designed to give a deeper insight into the Philippines' local art scenes. Through these programs, visitors can experience culture, history, biodiversity and ecology in an immersive environment.
Workshops from well-known experts from Philippines support educational initiatives built by the museum staff. This is done with a goal to promote appreciation for Philippines' artwork making BenCab Museum a popular destination amongst Philippines' citizens as well as tourists alike.
Tips for visiting museums
Museums can be fascinating places to visit, offering a glimpse into the past and present of various cultures, art movements, and historical events. However, with so much to take in, it's easy to feel overwhelmed or miss out on key details. That's why having some tips for visiting museums can make all the difference in your experience.
Plan ahead
When planning a museum visit in the Philippines, it is best to plan ahead of time. Research which museums are most suitable and what days they are open so that you can maximize your experience. Consider the admission prices and special access charges for senior citizens or students.
Make sure to read up on what there is to see in order to prepare yourself mentally for the number of hours you'll be spending at the museum. You might even want to create an itinerary for yourself that includes details about each exhibit so that you don't miss out on something important. If possible, look for discounted tickets for group visits or memberships that offer free admission and exclusive discounts throughout the year.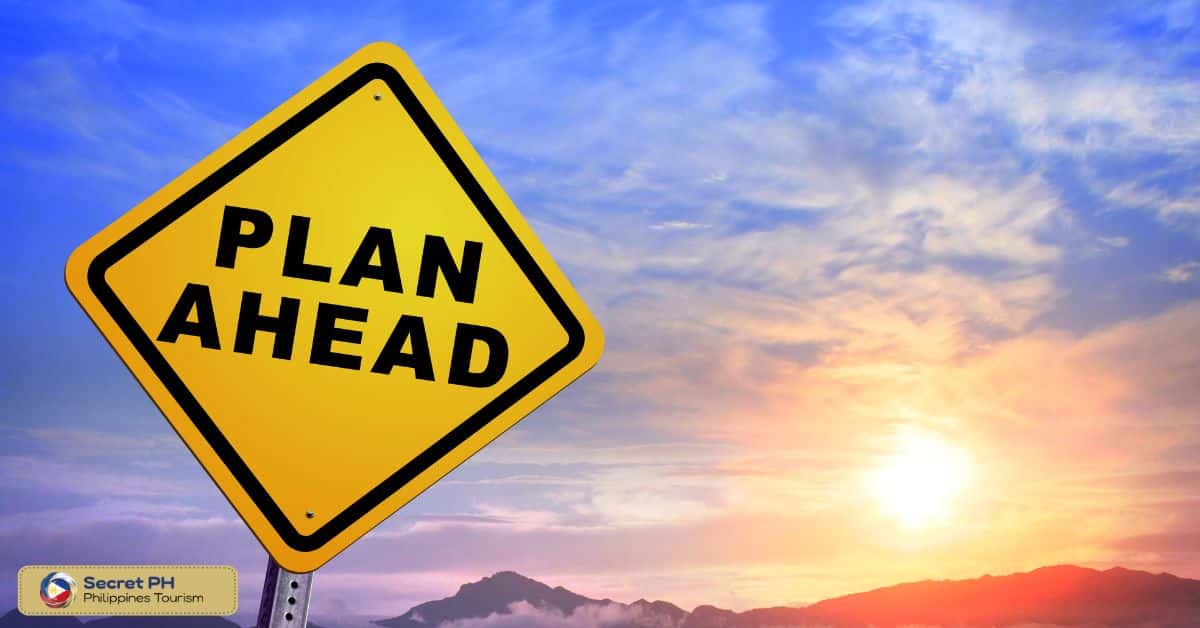 Wear comfortable clothing and footwear
Philippines boasts of many museums that attract tourists from all over the world. To ensure a comfortable and enjoyable visit, it is important to consider wearing clothing and footwear that are both stylish and comfortable.
Comfortable clothes allow visitors to easily explore the entire museum and take in all the sights. Wearing appropriate footwear allows visitors to move around while preventing any discomfort or potential injuries due to walking on hard surfaces.
Bring necessary supplies
While many popular Philippines institutions provide snacks and refreshments, visitors may want to bring a water bottle or their own light snack for a pick-me-up throughout the day. It can also be helpful to wear comfortable attire and bring a bag, whether it's a backpack or purse, to store any items conveniently.
Paper and pen can come in handy as well, especially if visitors want to take notes during their visit or sketch interesting works they run across. Since museum policies often prohibit photography or flash photography, being able to record information with pen or pencil could be a great alternative.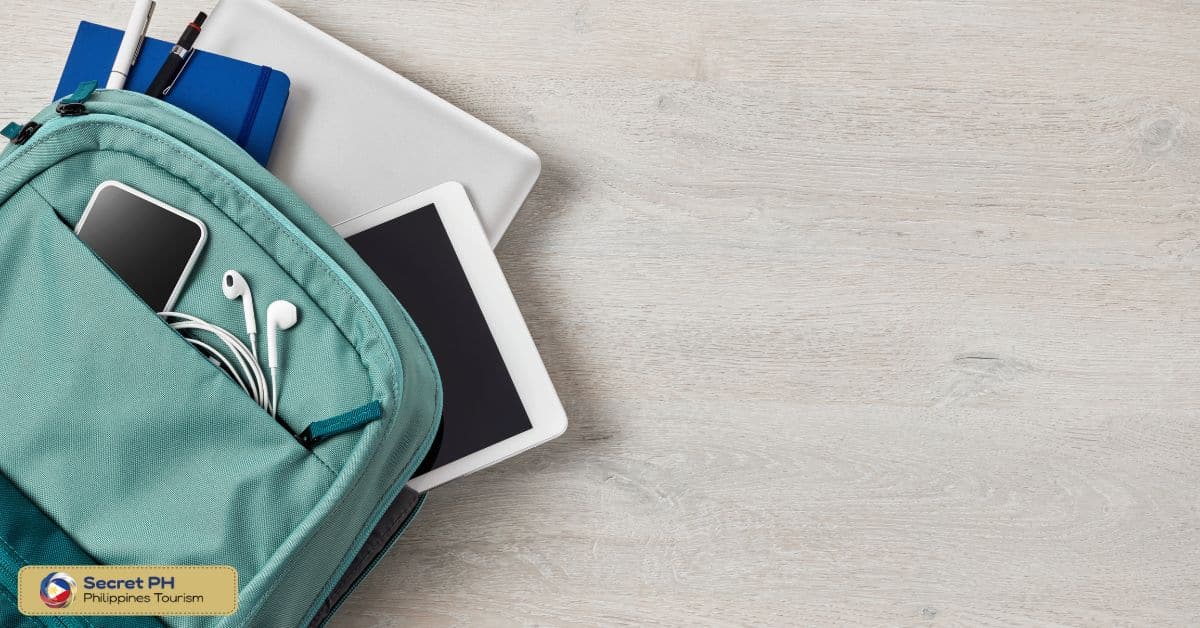 In Conclusion
Exploring the museums of Baguio City is an opportunity to learn about Philippines' history, culture, and art. By visiting the various museums, it becomes easier to gain insight into how life in the Philippines was like before modern times.
Furthermore, it is a great way to broaden one's knowledge on Philippine customs and beliefs. As a whole, visiting the museums in Baguio City is a wonderful way to get an educational overview of Philippines' amazing past, present and future.