The Kalesa is a traditional mode of transportation in the Philippines that offers a unique and charming experience for both locals and tourists. It has a rich history and cultural significance, and efforts are being made to preserve this iconic symbol of Filipino heritage.
Exploring the Philippines with a Kalesa allows passengers to immerse themselves in both time-honored customs and breathtaking scenery. Whether your destination or journey's purpose is commercial, leisurely, cultural or recreational – make sure you discover the Philippines' rich heritage through its charming traditional transportation – The Kalesa!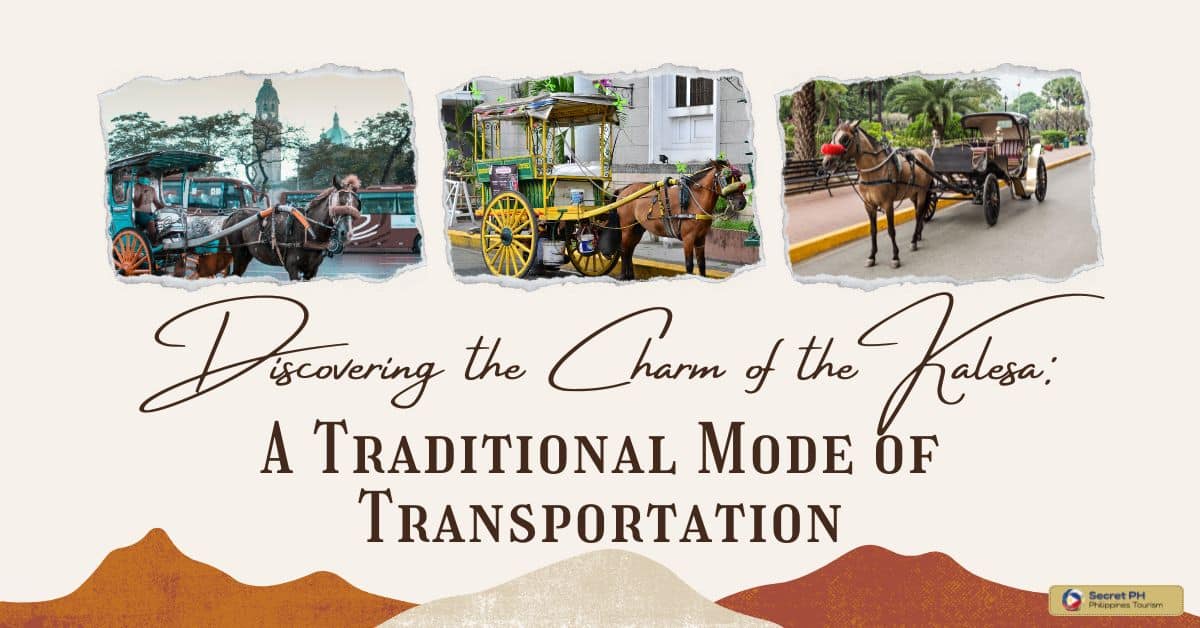 Historical Background of Kalesa
The kalesa is a type of horse-drawn carriage that has been used for transportation in Philippines for hundreds of years. Its origins can be traced back to the Spanish colonial period when it was introduced by the Spanish to Philippines in 17th century. It quickly became popular and widely used as a means of public transportation.
During the peak of its popularity, kalesas were abundant throughout Philippines' major cities and towns but with the rise of automobiles, their numbers eventually declined. Today, although they are not as commonly found as before, they are still present in certain areas in Philippines where they continue to serve as a part of local's daily lives and culture.
Description of Kalesa
The Kalesa, also known as karitela, is a traditional horse-drawn carriage that has become an iconic symbol of the Philippines. It is a mode of transportation that dates back to the Spanish colonial period. It was once a common sight on the streets of Manila and other major cities in the country. The Kalesa is typically made of wood and is designed to accommodate two passengers at a time. There's a comfortable seat, a canopy, and ornate details.
Structure and Design
The centuries-old kalesa (also known as calash or carromata) has been a Philippines staple. Its traditional structure and design is comprised of two large connected wooden wheels. It bears a platform for the passenger seating and made from either strong bamboo or hardwood materials. The elaborately designed carriage is usually drawn by one horse. Some areas have a switching out equestrian animals. Kalesa were most notably used as mode of transportation back in 1800s Philippines.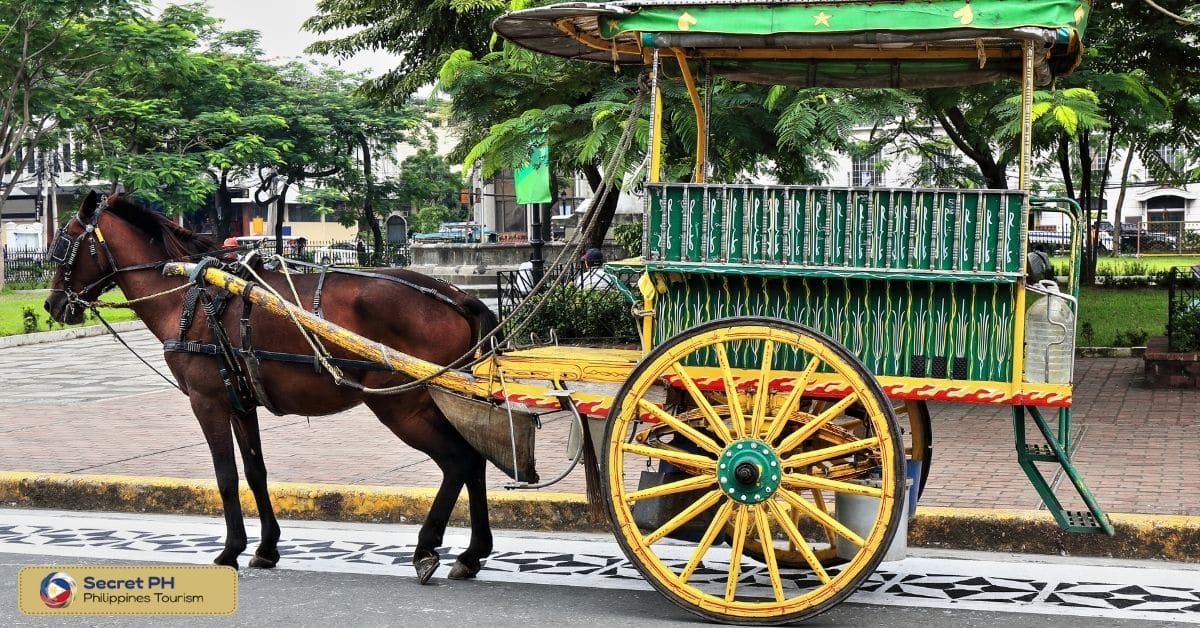 Materials Used
Kalesa is a traditional horse-drawn carriage of Philippines. It generally carries two passengers at a time. This elegant and historic form of transport has become a symbol of Philippines tourism and culture. The main materials used for making Kalesas include wood, metal, leather, horn, and synthetic materials. The wooden wheels are traditionally carved from hardwood like narra or mahogany.
While the body of the carriage is made from wood and steel. Wood being used for all the bearing parts such as axles, running gear frames and seats. Leather is used to build upholstery that adorns the carriage. An elegant look and horn shapes are also used to create beautiful designs on the running gear frames. Synthetic materials like nylon or rubber are also used to make wheel bands which provide better grip on roads.
Usage of Kalesa
The Philippines has a unique form of transportation fondly known as the kalesa. Its traditional design is often seen during festivals and parades throughout the country. Dating back to the 19th century, its indigenous design has coincided with Spanish colonization. It remains a preferred transportation in certain Philippine towns and cities. This two-wheeled horse-drawn vehicle acts as an affordable mode of transportation.
Traditional Mode of Transportation
The Kalesa, is a horse-drawn carriage that was originally used to move passengers around. Since then, the Philippines has evolved with modern forms of transportation becoming more popular. Kalesa remains an iconic symbol and a nostalgic reminder of the past. It is now primarily used as a tourist attraction in rural Philippines. It also provides visitors with an incredible glimpse into their cultural history. Native Filipinos still view it as an important part of their cultural identity and heritage.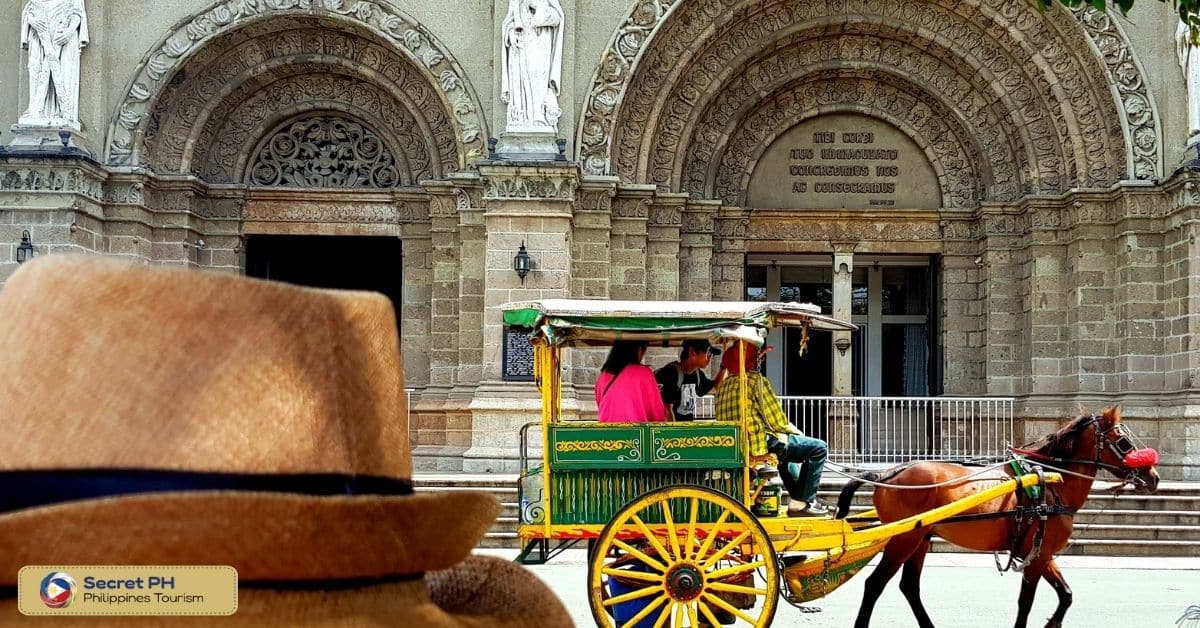 Tourist Attraction
The Philippines is home to many interesting tourist attractions that combine modern and modern heritage. One of these attractions is the Kalesa, which is a two-wheeled horse-drawn carriage. It was used in the Philippines since the 19th century. The Kalesas are still seen around many cities in the Philippines as it serves as a unique tourist attraction and experience.
This one-of-a-kind ride will let travelers enjoy a slow ride through town at a slower pace and have time to take in all of the Philippines' culture. Enjoying a Kalesa ride allows tourists to be immersed deep into the Philippines' history. Making it a memorable travel experience that cannot be matched by any other mode of transportation.
Cultural Heritage
The Philippines has a long and rich cultural heritage, which is largely preserved through the use of kalesa. A kalesa is a horse-drawn carriage that is culturally significant in Filipino culture due to its connection with the Balangay; an ancient sailboat that the first settlers used when they arrived in the Philippines many centuries ago.
Kalesas are still commonly used as traditional transportation in some parts of the country. They are also prominently featured during festivals or religious ceremonies. Kalesas have become part of the Philippines' culture and have become embedded in its history. It continues to promote and celebrate the Philippines' heritage for many more generations to come.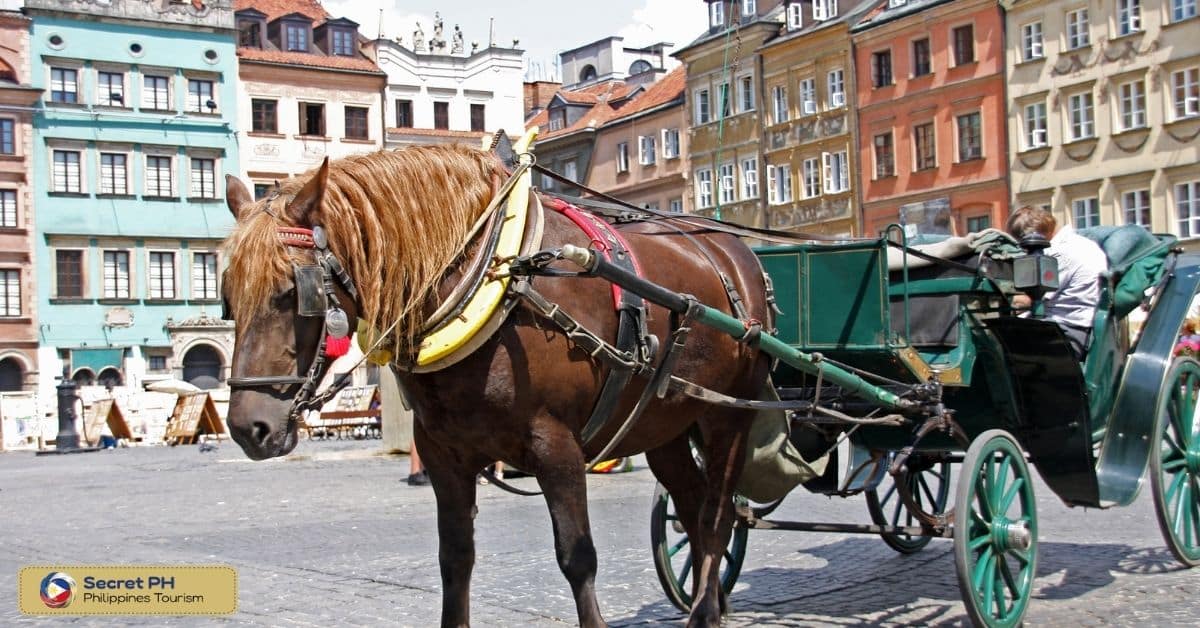 Benefits of Riding a Kalesa
For travelers to the Philippines looking for an enjoyable and unique experience; taking a ride on a kalesa is a must. Kalesa are horse-drawn carriages lined with vibrant fabrics and upholstery and driven by local "manongs" (elders). Not only does riding a kalesa provide travelers with an intense cultural experience. It also comes with several key benefits beyond that of a tour bus or jeepney.
Slow-paced Travel
Slow-paced travel allows us to enjoy a closer connection with nature and the environment. Kalesa is a traditional yet fun way to appreciate local culture while traveling at a slower pace. By allowing travelers to enjoy beautiful sceneries and experiences from a classic Philippines viewpoint. Kalesa rides can provide both peace of mind as well as physical relaxation, making for an unforgettable journey.
Environmental-friendly
Kalesa has been a popular form of transportation since the Spanish colonial period. As they are pulled by horses, they offer an environmentally friendly way to get around. They emit zero carbon dioxide and create a much quieter atmosphere compared to motorized vehicles. For locals, riding a kalesa is also more economical than taking more expensive public transport.
Moreover, due to its slower pace, it provides tourists with an opportunity to safely explore Philippines' culture and history as well as get closer to nature. Furthermore, for those concerned about animal welfare, rest assured that kalesa provide protection from the sun and heat for the horse operators and are regulated by local authorities which focus on harnessing the animals properly.
Unique Experience
Traveling around the Philippines by kalesa is a unique experience that has many beneficial aspects. A kalesa is similar to a horse-drawn buggy, with two wheels and often driven by one person. It's an interesting way to explore the Philippines, as you get to experience the sights along the roads without having to worry about getting lost.
Instead of being stuck inside an air-conditioned car, you get to enjoy the wind in your face and become more familiar with the Philippine's beautiful scenery and culture. Moreover, traveling on a kalesa allows you to interact more with the locals wherever you stop and also support local businesses.
Preservation of Kalesa
Kalesa, a traditional two-wheeled horse-drawn carriage originating in the Philippines, has been preserved to pay homage to its creative past. These colorful carriages are exquisitely crafted with intricate designs, often complete with colorful painted scenes or metallic accents. It is said that kalesa celebrates a part of Filipino history and heritage, making it an important cultural symbol. Through its preservation, this historical craft remains visible and is still celebrated today by both locals and tourists alike.
Challenges in Preservation
One such cultural icon – the kalesa – is facing increasing challenges in preservation. The kalesa, or horse-drawn carriage, has become a rarity among city streets and many Filipinos are struggling to keep its tradition alive. Issues like high upkeep cost, urbanization and diminishing resources have left this unique practice almost extinct.
To keep preserving this popular mode of transport, Filipino experts suggest public avenues such as programs led by the Department of Tourism or subsidies for people or companies willing to advocate for their continued existence. No matter how small it may seem, investing in such practices guarantees communities retain their identities and narratives for years to come.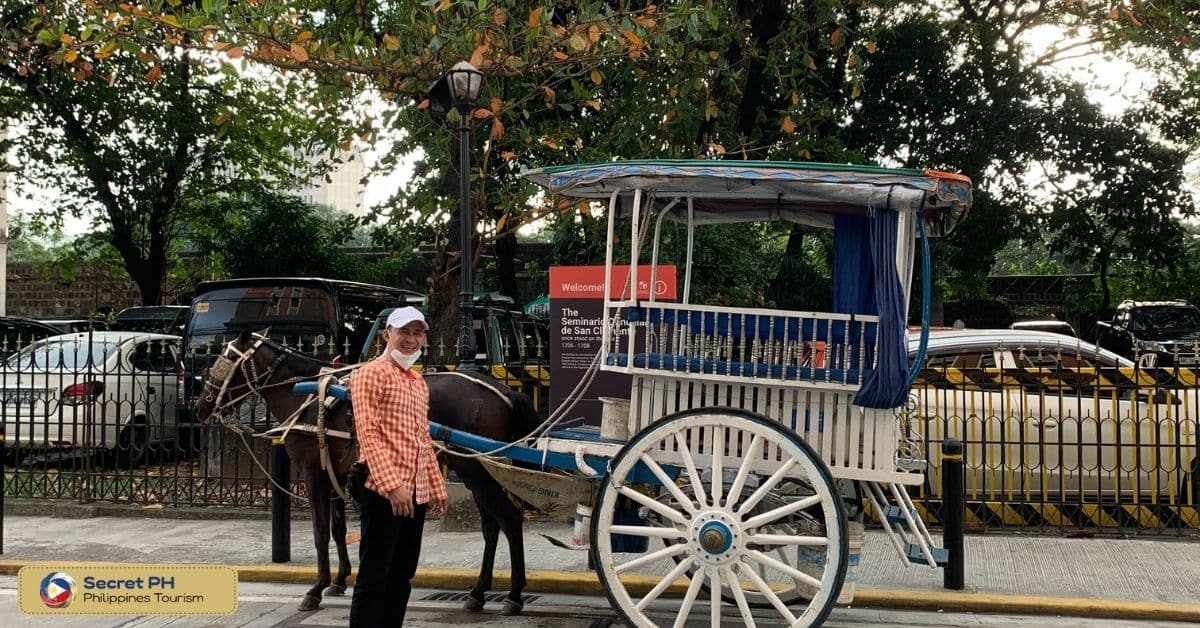 Efforts to Preserve
The primary challenges that arise when attempting to preserve such cultures include awareness and acceptance of certain cultural traditions and a commitment to continue said traditions. Additionally, funds must be allocated to advanced research of ethnobotanical and zoological studies in order to understand species that are relevant to the preservation of traditional practices.
Effective communication between national governments and local communities is key in providing access to educational resources in order for locals to gain more knowledge about their culture's importance. It is imperative we keep this research going in an effort to make sure these cultures truly thrive regardless of environmental pressures or external influences.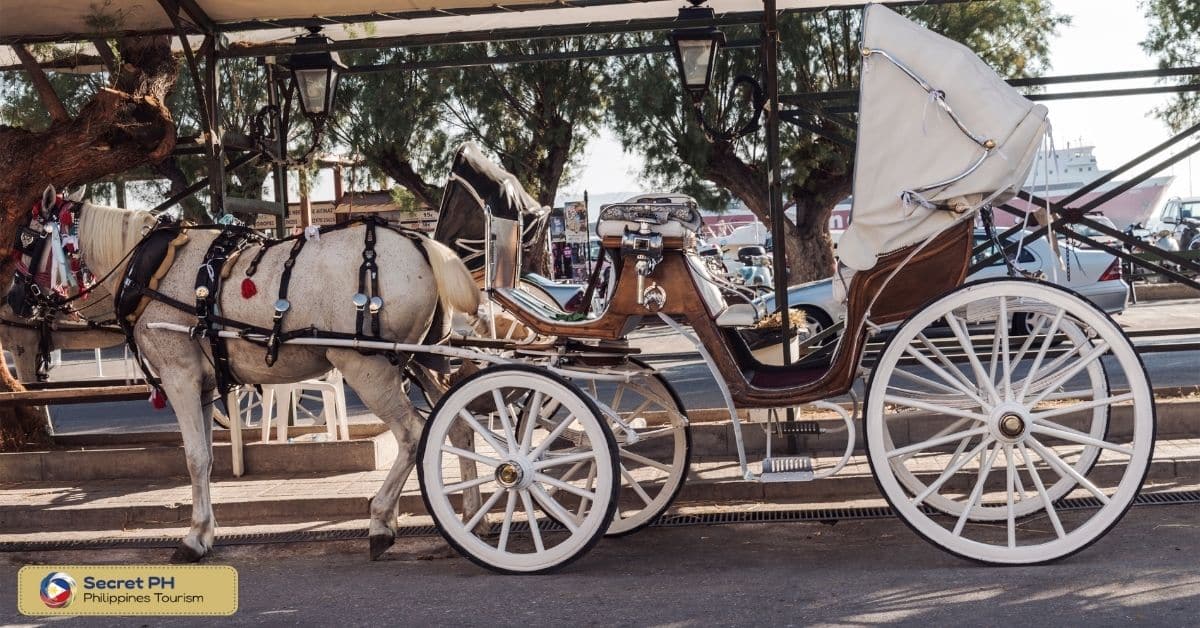 Importance of Preservation
The Philippines is no stranger to the importance of preservation, but it faces a multitude of challenges. While proper preservation often necessitates dedicated resources and personnel, many areas in the Philippines lack public awareness about the necessity for careful preservation.
Limited funding means inadequate attention towards basic conservation measures such as controlling pests and insectivores, controlling air pollution, monitoring changes in temperature and humidity, and providing necessary protection from natural disasters. Aside from financial issues, heritage management in the Philippines can also be weakened by improper documentation or maintenance, which hinders its ability to protect invaluable cultural assets both now and in future generations.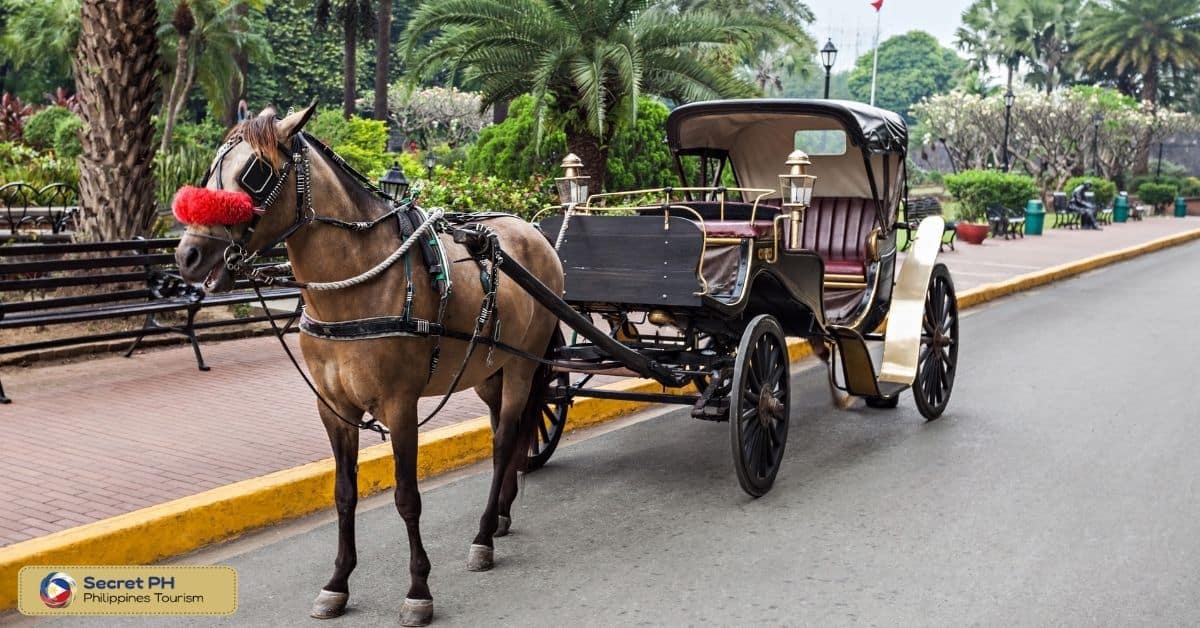 In Conclusion
Discovering the charm of the Kalesa is an eye-opening experience that can help to bring an appreciation of traditional Philippines culture. It is a mode of transportation known for its distinctive design and horse-drawn operations.
Operating a Kalesa can be tricky but with patience, it's possible to get accustomed to handling this unique way of traversing around parts of the Philippines. With its classic style, and interesting history along with providing a unique view of local culture, riding a Kalesa is a great way to explore and learn about Philippines culture from another perspective.