Benguet, The Land of Pines is a picturesque region in the Philippines, famous for its lush pine trees and breathtaking landscapes. With its cool climate and diverse agriculture, it offers a rich cultural heritage and a thriving ecotourism industry. Immerse yourself in the beauty of Benguet, where nature's charm and captivating vistas await.
In this blog post, we'll explore the unique attractions and cultural significance of Benguet. As well as its natural beauty, agricultural production and indigenous communities. Come with us to discover why Benguet is truly one of the most special places in the Philippines!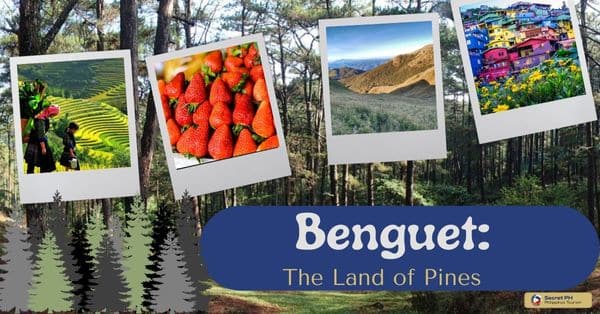 Geographic Location and Climate of Benguet
Benguet is located in the Cordillera Central mountain range in the northern part of the Philippines. It is situated in the region of Luzon, bordered by the provinces of La Union, Pangasinan, Nueva Vizcaya, and Mountain Province. The province is known for its elevated terrain, with an average elevation of over 1,500 meters above sea level.
Due to its high altitude, Benguet enjoys a cool and temperate climate throughout the year. The region experiences relatively mild temperatures, with average lows ranging from 10 to 15 degrees Celsius and average highs reaching 20 to 25 degrees Celsius. The cool climate is attributed to the province's mountainous topography and the influence of the northeast monsoon or Amihan.
Benguet is often described as having a perpetual spring-like climate. Making it an ideal escape from the heat and humidity of lower-lying areas. The cool weather, coupled with the stunning landscapes and abundance of pine trees, contributes to the unique charm and allure of Benguet.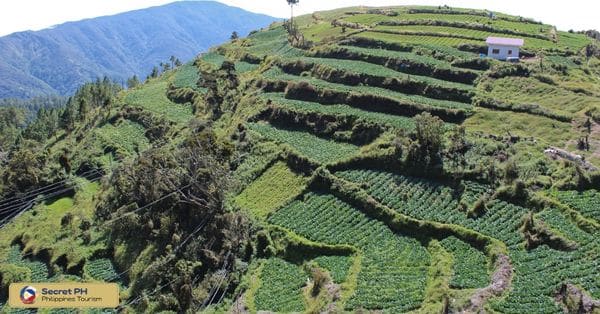 The Abundance of Pine Trees in Benguet
Benguet is renowned for its abundant growth of pine trees, which contributes to its distinct character and natural beauty. The province's elevated terrain, cool climate, and rich soil provide ideal conditions for the flourishing of these majestic evergreen trees. The pine forests in Benguet create a captivating and serene environment, offering a refreshing escape from the hustle and bustle of urban life.
The towering pine trees not only enhance the picturesque landscapes but also provide ecological benefits, such as soil erosion prevention and air purification. The abundance of pine trees in Benguet serves as a symbol of its identity as "The Land of Pines". And adds to the province's allure as a sought-after destination for nature lovers and adventurers alike.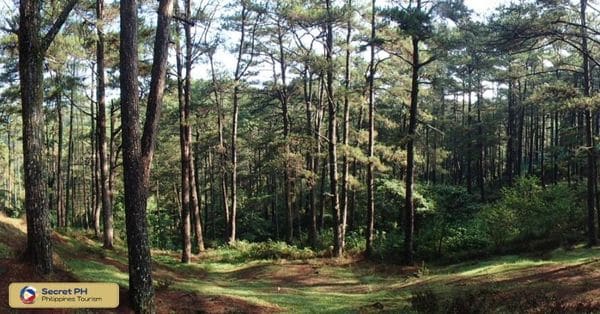 Cultural Significance and Symbolism of Pines in Benguet
While there are many natural wonders that draw visitors to Benguet, one of the most significant cultural symbols of the province is the pine tree. The pines hold a deep cultural significance, and their symbolism can be seen throughout the province.
Symbolism of Pines
The pine tree has been a symbol of strength and resilience for the people of Benguet for centuries. It is known for its ability to grow in harsh mountainous terrain, surviving against all odds. This has made it a symbol of hope for the people of Benguet, who see in the pine's ability to thrive a powerful metaphor for their own ability to overcome adversity.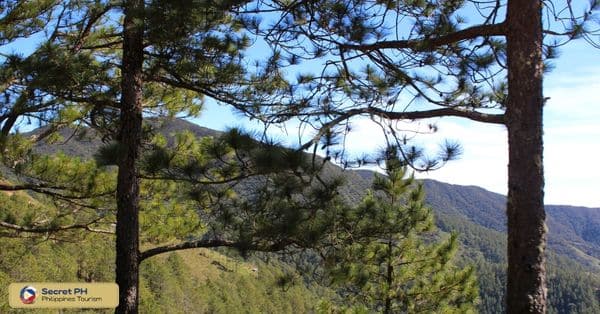 Cultural Significance
Beyond its symbolism, the pine plays a critical role in the daily lives of the people of Benguet. Pine trees are used for building houses and furniture, and the needles and bark are used in traditional medicine.
In addition, the pine has a sacred significance for the indigenous people of Benguet, who integrate the tree into their religious beliefs and practices. For example, the pines are often used in traditional burial practices, with the deceased laid to rest beneath the shade of a pine tree.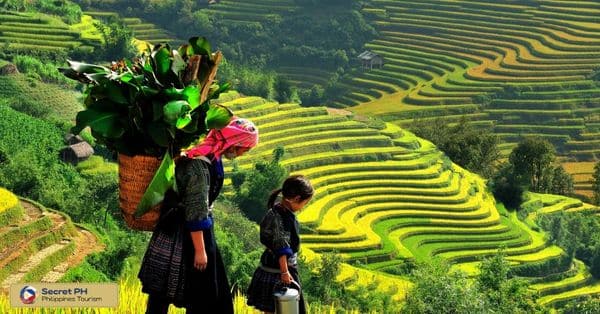 Unique Attractions and Landmarks in Benguet
Benguet is a province that boasts breathtaking landscapes and an abundance of cultural heritage. Known as the Salad Bowl of the Philippines, Benguet is famous for its agriculture and is home to some of the country's most iconic landmarks. If you're planning a trip to Benguet, don't miss out on these unique attractions and landmarks.
Mount Pulag National Park
If you're an outdoor enthusiast, then Mount Pulag National Park should definitely be on your Benguet itinerary. This park is home to the highest peak in Luzon, which stands at 2,926 meters above sea level. Visitors can hike to the summit to catch a stunning view of the sunrise or sunset or explore the park's many trails that wind through the lush forests and grasslands.
Tam-Awan Village
For a more cultural experience, head to Tam-Awan Village, which is a reconstructed traditional village that showcases the lifestyle and customs of the indigenous peoples of the Cordillera region. Visitors can explore the traditional huts, watch cultural performances, and learn about the traditional arts and crafts of the region.
BenCab Museum
Art lovers should make a stop at the BenCab Museum, which is located in Tuba, Benguet. This museum houses the works of national artist Benedicto Cabrera, as well as a collection of contemporary art from local and international artists. Visitors can also explore the museum's gardens and enjoy the stunning views of the surrounding mountains.
The Bell Church
The Bell Church is a unique landmark in Benguet that combines elements of Chinese and Cordilleran culture. This temple is adorned with intricate carvings and colorful decorations, and visitors can learn about the practices and beliefs of the local Chinese-Filipino community.
Agriculture and Farming Practices in Benguet
Benguet is also known for its cool climate, mountainous terrain, and fertile soil. These natural features make it an ideal location for agriculture and farming practices.
Here's a brief overview of the agriculture and farming practices in Benguet:
Vegetable Production
One of the main sources of income for farmers in Benguet is vegetable production. The province is known for growing high-value crops such as lettuce, carrots, potatoes, and strawberries. Farmers use organic fertilizers and pesticides to ensure the quality and safety of their products. The cool weather in Benguet allows for year-round vegetable production.
Coffee and Tea Production
Benguet is also a producer of high-quality coffee and tea. The province's coffee plantations are known for producing Arabica beans, which are highly sought after for their rich flavor and aroma. Tea production is also gaining popularity in Benguet, with several small-scale tea plantations popping up in recent years.
Livestock Raising
Aside from crops, livestock raising is also a common practice in Benguet. Cattle and pig farming are the most prevalent, with some farmers also raising chickens and ducks. Livestock are raised for meat, milk, and eggs, providing additional sources of income for farmers.
Sustainable Farming Practices
In recent years, there has been a growing interest in sustainable farming practices in Benguet. Farmers are shifting towards organic farming methods, using natural fertilizers and pesticides instead of chemical ones. There is also a push for agroforestry, where farmers integrate trees into their farming systems to improve soil health and prevent erosion.
Benguet's Contribution to the Philippine Economy
Benguet province has been a significant contributor to the Philippine economy. Known as home to vast plantations of highland vegetables and fruits, which provide a source of livelihood for thousands of Filipinos.
Here, we will explore the various sectors that Benguet has been contributing to the Philippine economy.
Agriculture
Benguet's cool climate and fertile soil make it a perfect location for growing high-value crops such as strawberries, lettuce, cabbage, carrots, potatoes, and other temperate vegetables and fruits. The province ranks among the top producers of highland vegetables in the country.
Annually, Benguet contributes over 80% of the overall production of highland vegetables in the Philippines. The province also supplies approximately 90% of the fresh vegetable requirements of Metro Manila, making it a significant source of food for the country's capital.
Mining
Benguet is also known as the mining capital of the Philippines, with its rich mineral deposits such as gold, copper, and silver. The mining industry has been a significant contributor to the province's economic growth since the early 1900s.
Benguet Corporation, the oldest mining company in the Philippines, was founded in 1903. The company operates the Acupan mines in Benguet, which have produced over one million ounces of gold.
Tourism
Aside from the agricultural and mining sectors, Benguet is also known for its scenic attractions. The province boasts of having the highest peak in Luzon, Mount Pulag, and the picturesque rice terraces of Atok and Buguias.
The Strawberry Farm in La Trinidad also attracts numerous tourists, especially during the harvest season. These natural wonders and cultural treasures provide employment opportunities for the locals, boosting the economy of the province.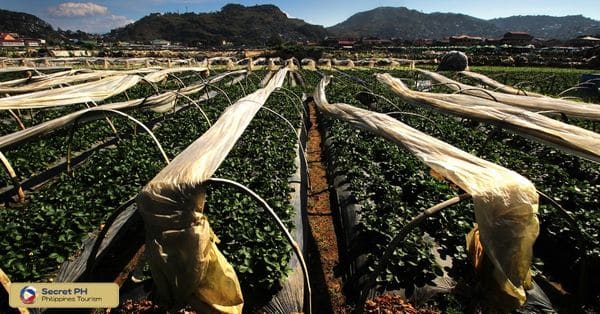 Indigenous Communities and Traditions in Benguet
Benguet is home to vibrant indigenous communities that have preserved their rich cultural traditions for centuries. These communities have a deep connection with the land and continue to uphold their unique heritage. Here is a list of some Indigenous Communities:
Ibalois: The Ibalois are one of the prominent indigenous groups in Benguet. They are known for their agricultural practices, particularly rice terracing, which is a UNESCO World Heritage site. The Ibalois also have distinct rituals, music, and dances that showcase their cultural identity.
Kankanaeys: The Kankanaeys are another indigenous group in Benguet. They have a strong agricultural background and are skilled in farming and weaving. The Kankanaeys practice traditional rituals, including the mambunong or spiritual leader, and perform traditional dances like the tayaw.
Kalanguya: The Kalanguya people have a rich oral tradition, with stories and legends passed down through generations. They are known for their intricate basket weaving and colorful traditional clothing. The Kalanguya also practice unique rituals, such as the cañao, which is a ceremonial feast.
Gadang: The Gadang people are known for their craftsmanship, particularly in metalworking and wood carving. They create intricate jewelry, tools, and decorative items. The Gadang also have traditional healing practices, utilizing medicinal plants and rituals.
Traditional Festivals: Benguet is host to various traditional festivals that highlight the indigenous communities' traditions and customs. These festivals, such as the Adivay Festival and the Lang-ay Festival, feature vibrant parades, dances, music, and showcases of indigenous arts and crafts.
Ecotourism and Adventure Activities in Benguet
Benguet is also home to various indigenous tribes that have preserved their culture and traditions for centuries. Aside from its rich cultural heritage, Benguet offers ecotourism and adventure activities that cater to different types of travelers. Here are some of the must-try activities when visiting Benguet:
Trekking to Mount Pulag – standing at 2,926 meters above sea level, Mount Pulag is the third-highest mountain in the Philippines. Trekking to its peak is a popular activity for adventure seekers and nature lovers.
Visiting the Rice Terraces of the Philippine Cordilleras – Benguet is home to some of the famous rice terraces in the country, particularly in the municipalities of Banaue, Hungduan, and Batad.
Exploring the Kabayan Mummy Burial Caves – one of the most unique destinations in Benguet is the Kabayan Mummy Burial Caves, where ancient mummies are preserved and displayed.
White water rafting in Chico River – the Chico River is one of the best spots for white water rafting in the country, offering a thrilling adventure for adrenaline junkies.
Organic farming tours – Benguet is also known for its organic agriculture, offering tours and workshops for those who want to learn about sustainable farming practices.
Strawberry picking in La Trinidad – Benguet is the leading producer of strawberries in the country, and visitors can experience picking their own strawberries in La Trinidad.
Visiting the Asin Hot Springs – nestled in the mountains of Benguet, the Asin Hot Springs offer a relaxing experience after a day of adventure.
In conclusion
Benguet is a province that has something for everyone. From its diverse indigenous communities and traditional festivals to its breathtaking landscapes and thrilling adventure activities, Benguet truly offers an unforgettable experience.
Whether you're looking for cultural enrichment or an adrenaline rush, there's no better place to explore than the beautiful province of Benguet. With its stunning attractions and unique traditions, Benguet is sure to be a highlight of your trip to the Philippines.