Visita Iglesia is a Holy Week tradition in which people visit several churches for prayer and reflection. This outlines the history, purpose, and recommended churches for Visita Iglesia. It also provides tips for preparation and conduct during the visit, along with alternative practices for those who cannot physically attend.
This guide will offer insight into the significance behind Visita Iglesia, as well as steps for preparing for your itinerary and tips for making the most out of your experience. Let's dive into what Visita Iglesia is all about and how to make the most out of your spiritual pilgrimage!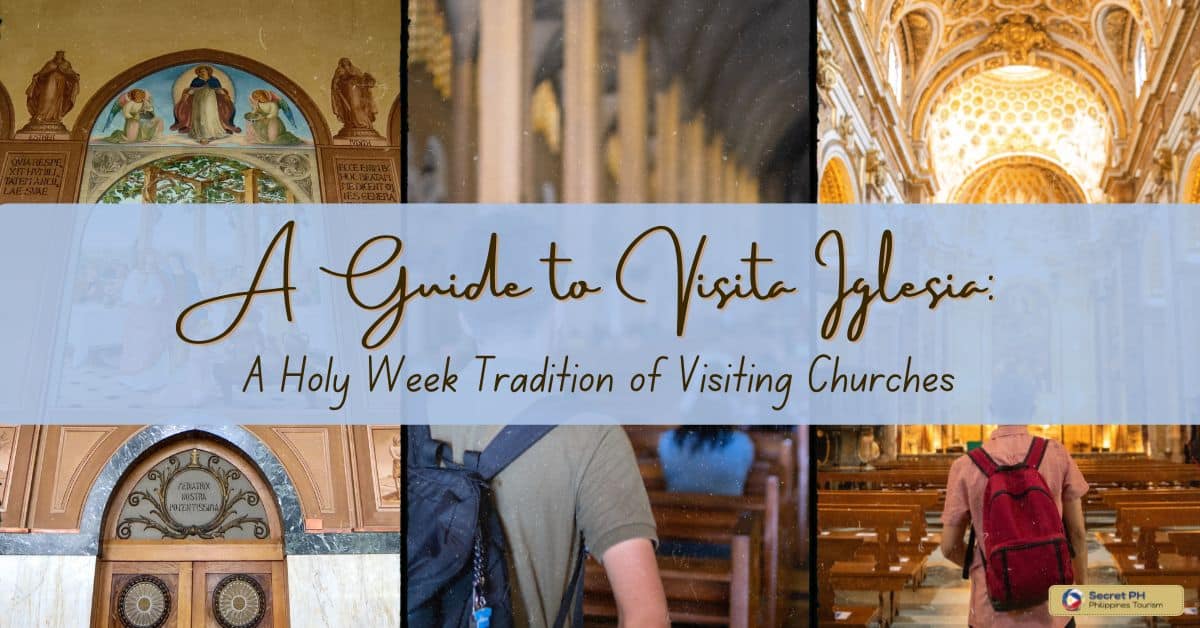 Visita Iglesia
Visita Iglesia is a Roman Catholic devotion practiced in the Philippines. It is during the holiest week of the liturgical calendar as an imitation of Jesus' agony in the Garden of Gethsemane. Traditionally, Filipino Catholics visit seven churches on Maundy Thursday or Holy Thursday to pray and meditate before each altar.
There are local interpretations of Visita Iglesia that involve carrying a cross with the stations of the cross at each church. This is similar to the Via Crucis held in many towns around Easter. It is believed that one gains great spiritual rewards from this dedication to prayer and penance. Visita Iglesia emphasizes the power and importance of faith. Its practice within sacred communities throughout the Philippines.
The Purpose of Visita Iglesia
Visiting churches during the Holy Week is a spiritual activity that has been used for centuries. Passing on faith and developing a deeper connection to God. This is an especially important tradition as it allows locals to honor their religious roots. Also celebrate the sacrifice of Jesus Christ. During this week, people wear their best clothes in order to show reverence and humility towards God. Spend time in prayer, light candles for loved ones who have passed away, and renew old religious promises.
It also provides us with an opportunity to reflect upon our actions over the past year. Ask forgiveness from those we have wronged and express gratitude for our many blessings. Visiting churches during Holy Week allows us to cultivate our connection with God.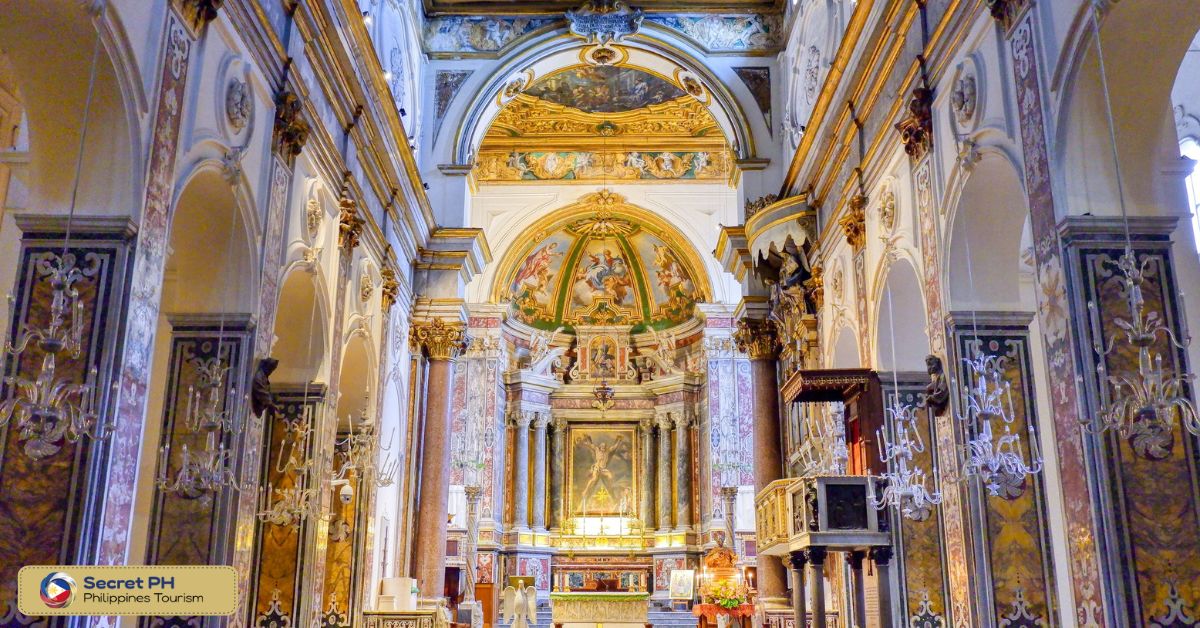 Benefits of practicing Visita Iglesia
Visita Iglesia is a Holy Week tradition in the Philippines where people visit several churches for prayer. This practice has been a part of Filipino culture for centuries. It holds many spiritual and personal benefits. Here are five benefits of practicing Visita Iglesia in the Philippines:
Deepens Spiritual Connection: Visita Iglesia allows individuals to deepen their spiritual connection with God by visiting multiple churches and reflecting on their faith journey. It also provides an opportunity to pray for guidance and ask for forgiveness.
Promotes Cultural and Historical Appreciation: Many of the churches included in Visita Iglesia have historical and cultural significance, providing an opportunity for individuals to appreciate the beauty and heritage of the Philippines.
Encourages Physical Activity: Visita Iglesia involves walking or traveling to several churches, promoting physical activity and exercise, which is beneficial for overall health.
Builds Stronger Relationships: Visita Iglesia can be done with family, friends, or a religious group, providing an opportunity to bond and build stronger relationships with loved ones.
Fosters Personal Growth: Reflecting on one's spiritual journey during Visita Iglesia can lead to personal growth and enlightenment, helping individuals to overcome challenges and live a more fulfilling life.
How to Prepare for Visita Iglesia
Visita Iglesia is a Holy Week tradition observed by many Filipino Catholics in the Philippines. It is a spiritual practice that involves going to seven churches. To pray and reflect on the important events from Jesus Christ's passion, death and resurrection. Preparing for Visita Iglesia can be easy if one knows what to expect. They also have to plan ahead of time. Here are some of the things to keep in mind when preparing for Visita Iglesia:
Planning your route
Take into consideration the distance between churches. Also, decide which ones you would like to visit. Decide if you're going via car or public transport. Make sure that your itinerary includes all the required information. This includes departure times, the churches you will visit and estimated travel times between them.
Do research beforehand which places are open for visitors during Holy Week. Make sure each church visit can be included in your plans. It is good practice to check traffic reports before beginning your journey so as to avoid delays.
Making a schedule
To make the process easier and more manageable, try to begin by creating a schedule for yourself. Make sure to research the churches on your list ahead of time. Take into consideration their opening hours and any special treats or surprises. This can also help you figure out how much time you should allot for each church. You will have enough time to visit all seven without being rushed or too pressed for time.
Gathering necessary materials
Gathering necessary materials is a crucial part of this process. It's a great idea to create a checklist of supplies needed for the journey, such as comfortable attire and shuttling necessities, like food and bottled water. Religious objects like bible notes and holy images will make useful companions along the way as you attend your Visita Iglesia destinations.
Don't forget to bring registration forms or certificates if needed to gain entry into churches. Taking time beforehand to gather the right tools for the task can help ensure safe, successful and meaningful journeys during Visita Iglesia season in the Philippines.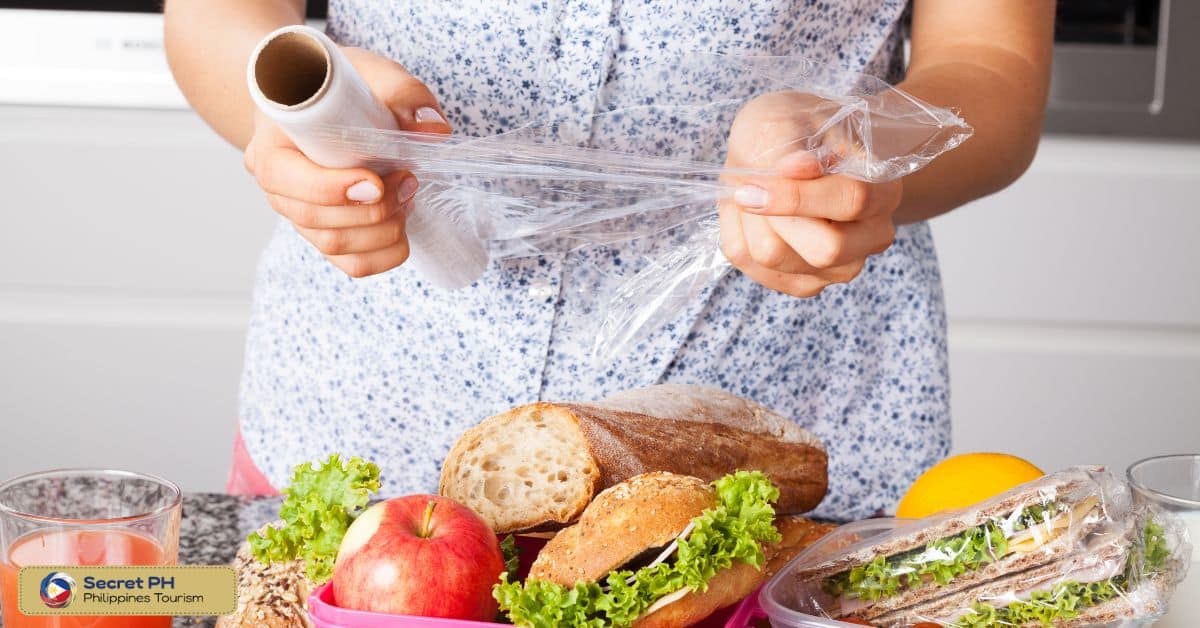 Tips for Visita Iglesia
Visita Iglesia is a popular religious tradition in the Philippines for devout Catholics who seek blessings during Holy Week. It consists of visiting seven churches to pray the Stations of the Cross. To make this tradition meaningful, here are some tips that can help you to get the most out of your journey. Make your Visita Iglesia a time to renew your faith and reconnect with God.
Dress code
Whether attending the rite or simply participating through prayer, those observing must remember that attending church is not like any other occasion and should ensure they dress conservatively and appropriately. Although light colors are preferred for warmer climates, people must be mindful of what clothing shows respect for both themselves and for the Catholic faith.
This includes keeping shorts or skirts at knee length and tops that cover shoulders as a minimum requirement. Wearing thick garments such as coats also helps to shield from other distractions so one can stay focused on contemplation during prayer time. For men, attire generally consists of a collared shirt and pants, wearing casual sandals if their environment allows it.
Proper conduct inside the church
Acknowledging God's presence with respect and reverence while inside a church helps promote spiritual growth, as well as respect for other people also in attendance. Therefore, proper conduct during a visit to church includes abiding by basic rules like respecting the place of worship, making sure all cellphones are switched off, not eating or drinking inside the building, refraining from loud conversations or talking on mobile phones; as well as maintaining silence and following prayers.
Taking pictures and using gadgets
Taking pictures and using gadgets can be a fun way to enjoy your Visita Iglesia. It's best to use them in moderation though as it should not take away from the mostly spiritual experience. For starters, if you're planning on taking pictures, try to integrate them into your pilgrimage routine. Pack only what devices you need and make sure they're charged up before you leave.
Experiencing the beautiful churches of the Philippines is something that everyone should be able to do while they are visiting the country. Consider turning off those phones and gadgets when taking Communion or during prayers; that way people can focus their attention on God rather than getting distracted by technology and gadgets.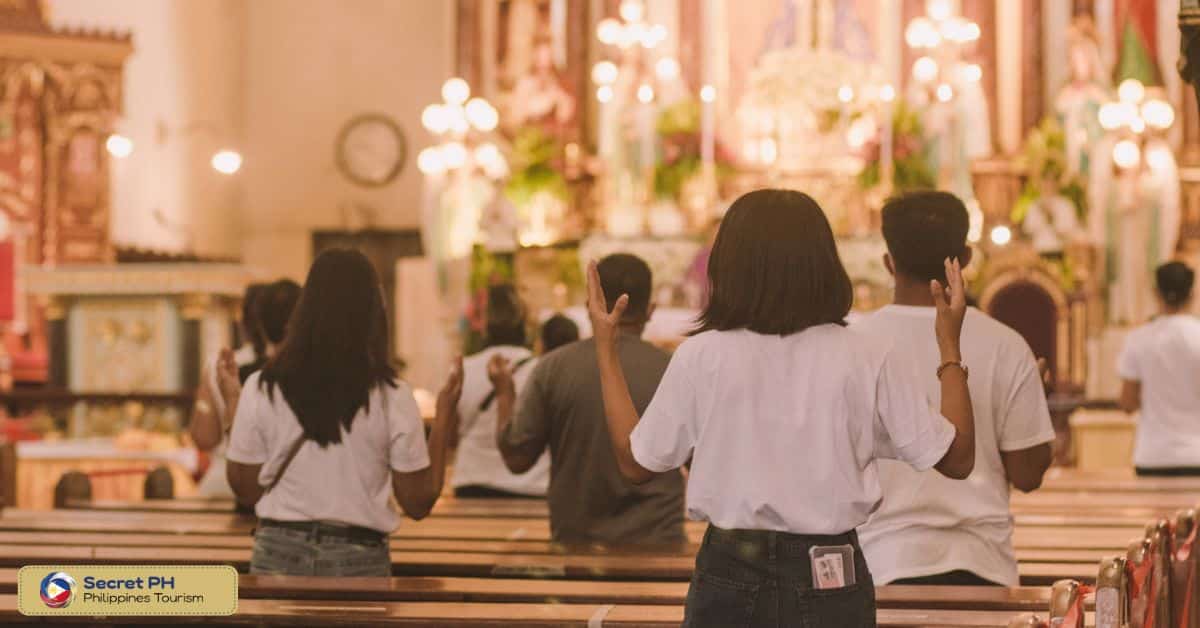 Recommended Churches for Visita Iglesia
Taking time to visit seven churches in one day and reflect on Jesus's journey on his way to the cross is a meaningful and enriching Catholic tradition. Whether you're looking for an old church with plenty of history, or a large parish with modern conveniences, there are Recommended Churches for Visita Iglesia available throughout the country. Don't miss out on this special annual opportunity – make plans to take part in this meaningful spiritual experience.
Popular churches in the Philippines
Visita Iglesia is a Lenten tradition in the Philippines where Catholics visit several churches to pray and reflect on the Stations of the Cross. The practice is usually done during Maundy Thursday or Good Friday. In the Philippines, there are numerous old and historical churches that have become popular destinations for Visita Iglesia. Here are three of the most popular churches in the Philippines for Visita Iglesia:
Basilica del Sto. Niño
Located in Cebu City, the Basilica del Sto. Niño is one of the oldest churches in the country. It was founded in 1565, and it houses the oldest religious relic in the Philippines – the image of the Santo Niño de Cebu. The church's design mixes Baroque and Gothic styles, and it has survived several natural disasters and wars throughout the centuries.
Address: Pilgrim's Center, Osmeña Blvd, Cebu City, 6000 Cebu, Philippines
Opening Hours: Monday – Sunday (6AM – 7PM)
Phone: +63 32 255 6697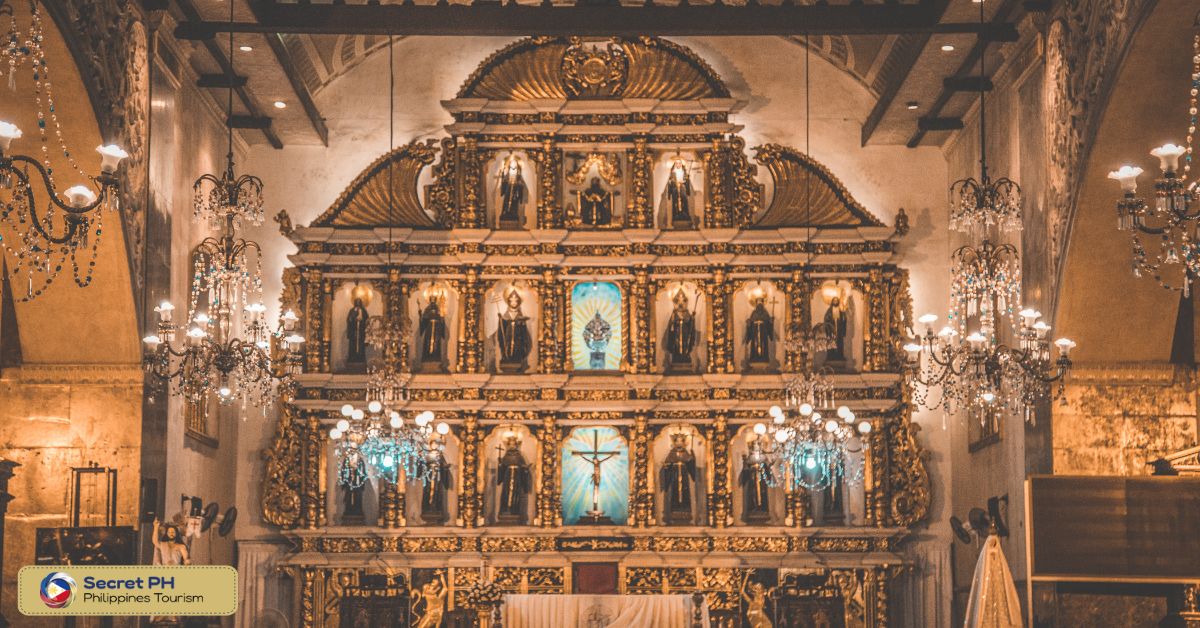 Minor Basilica of the Black Nazarene
Located in Manila, the Minor Basilica of the Black Nazarene is home to the revered image of the Black Nazarene. The statue is believed to have miraculous powers, and it attracts millions of devotees every year. The church was built in the 17th century and has undergone several renovations and expansions over the years.
Address: 391, Quiapo, Manila, 1001 Metro Manila, Philippines
Phone: +63 2 8733 4434
San Agustin Church
Located in Intramuros, Manila, the San Agustin Church is a UNESCO World Heritage Site and one of the oldest stone churches in the country. It was built by the Augustinian friars in 1589 and is considered a masterpiece of Baroque architecture in the Philippines. The church's intricate designs and ornate interior make it a popular destination for tourists and pilgrims alike.
Address: General Luna St, Intramuros, Manila, 1002 Metro Manila, Philippines
Opening Hours: Tuesday – Sunday (8AM – 5PM)
Phone: +63 2 8527 2746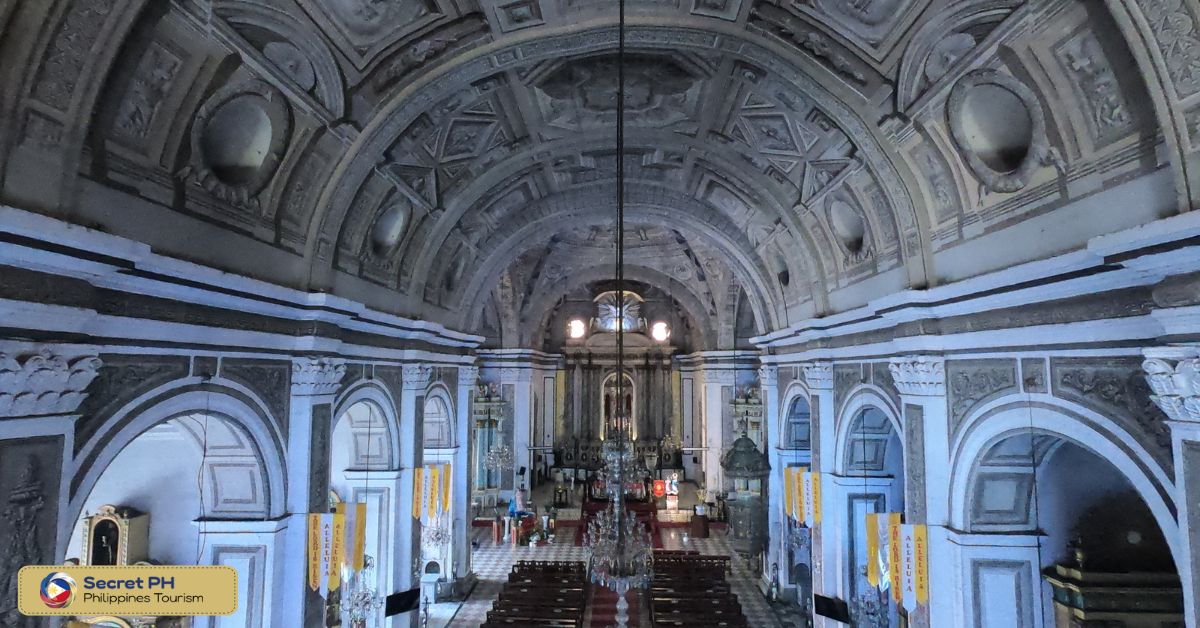 Alternative Practices for Visita Iglesia
Visita Iglesia, meaning "Visit to the Churches" originated in the Philippines. A practice of prayer and meditation that involves visiting seven churches within one day. Even during these trying times when religious services can't be conducted as normal, there are still various alternative practices available for those looking to pay their respects.
Virtual Visita Iglesia
Virtual Visita Iglesia (VVI) is a form of spiritual expression practiced throughout the Philippines. VVI is an innovative way to explore unfamiliar churches through technology and tradition, while following safety protocols amid the pandemic. It's an alternative practice of the traditional Visita Iglesia where participants visit up to seven churches in one evening during Lent.
This new version enables people to make spiritual visits online and connect virtually with the local community of Christians. Through the use of technology, VVI facilitates interaction between churches and their enthusiasts both within and outside the country. Its modern twist allows more active participation while abiding by strict public health regulations imposed due to Covid-19.
Personalized Visita Iglesia
Visita Iglesia is a pious Catholic Tradition in the Philippines, which involves visiting seven different churches within a single day of Holy Thursday. A personalized Visita Iglesia experience can be organized by deciding which churches to visit and mapping out the ideal route. It's not just about the destination but also about taking in the sights, sounds and ambience of each church.
Doing this as a family or with close friends creates wonderful memories that can be cherished for years to come. Despite the challenges posed by modern days, there's no denying that this meaningful tradition still has a place in Filipino culture, and should be preserved.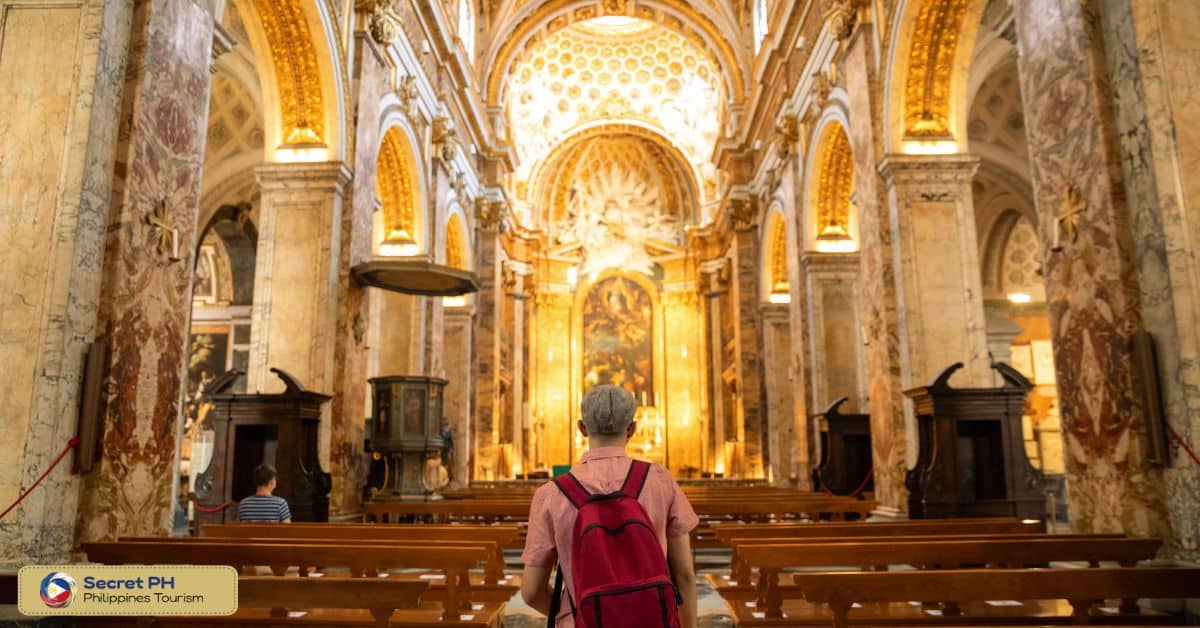 In Conclusion
Visita Iglesia is an important Lenten tradition for many in the Philippines, and offers a unique opportunity for Catholics throughout the country to deepen and renew their faith. Visiting churches from one end of the country to the other provides a reminder of the unity of Christ's Church, even in its diverse expressions across Philippine geography and history.
This traditional practice is much more than merely tourism; it is a spiritual pilgrimage to deepen one's connection with God throughout this season of transformation. A Guide to Visita Iglesia offers insight into how to observe this powerful practice, inviting Catholics around the globe to experience this timeless tradition in its homeland – the Philippines.