Discover the hidden gem of Balabac Island with our guide. From island hopping to wildlife watching, experience the tranquility and beauty of this remote destination. Learn about the best places to visit, activities to do, accommodations, and tips for a safe and enjoyable trip.
Whether you're looking for a quiet getaway or an adventurous escape, Balabac has something for everyone. In this guide, we will explore all the wonderful activities this idyllic paradise has to offer and what makes it so special. Get ready to be captivated by Balabac's natural beauty and charm!
Why Visit Balabac Island?
Balabac Island is located off the coast of Palawan in the Philippines, and is often referred to as one of the last unspoilt spots on earth. An idyllic tropical island paradise, it boasts azure seas, white sand beaches and a vibrant coral barrier reef. For those wanting to truly immerse themselves in a rugged natural environment, Balabac Island presents an excellent opportunity for a unique adventure.
Snorkeling and kayaking around the cliffs provide striking views of dramatic limestone formations, while exploring the dense jungles that cover most of the island introduces you to an array of wildlife such as monkeys, monitor lizards and wild boar. You may also have a chance to observe sea turtles laying their eggs along Balabac's beach during certain times of the year.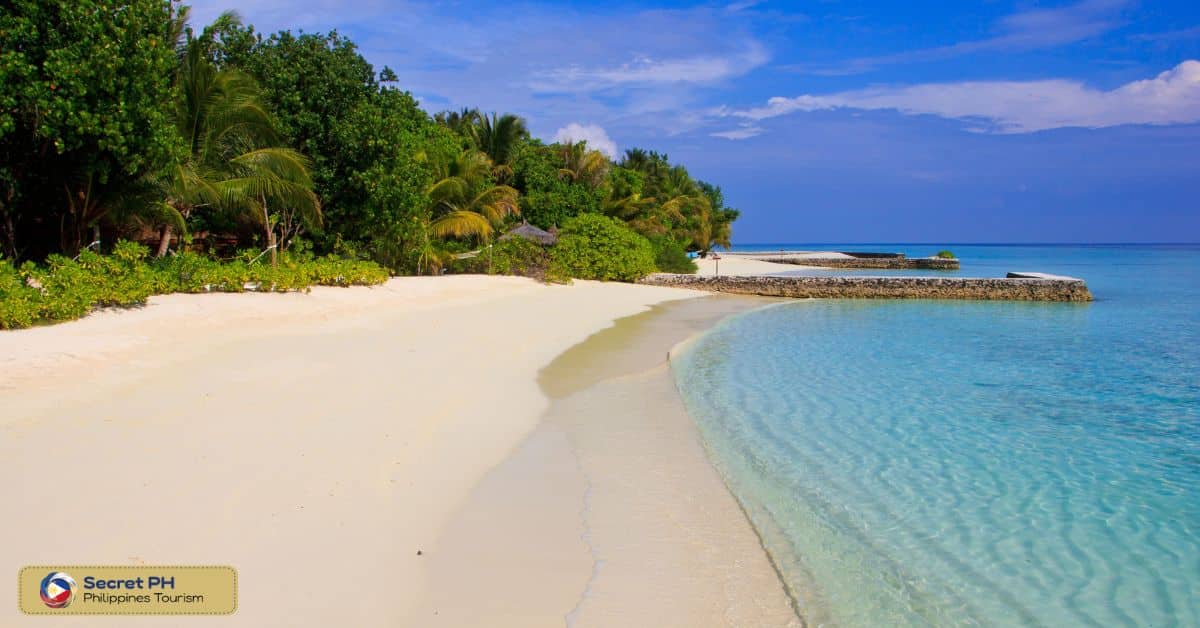 Getting to Balabac
Exploring Balabac, an archipelago located in the southernmost part of the Philippines can be a unique and unforgettable experience if properly planned for. Getting to Balabac is not particularly difficult but does require some effort due to its remote location. Whichever route is chosen, getting to Balabac offers a beautiful travel experience through lush tropical islands and stunning sunsets.
Modes of transportation
Getting to Balabac is relatively straightforward with many viable modes of transportation available. By air, there are a variety of airlines from international to local carriers operating flights from Mindanao and nearby islands.
There is also an airport located within the Municipality making it convenient for travelers arriving and departing by plane. For land travel, buses and tricycles are the main mode of transportation with numerous routes connecting the Barangays through highways and side streets.
Ferry: You can take a ferry from the mainland port of Rio Tuba to Balabac Island. This is the most common mode of transportation for locals and tourists alike.
Speedboat: If you're looking for a faster option, you can hire a speedboat from Rio Tuba or from nearby islands like Brooke's Point.
Private boat: You can also arrange for a private boat to take you directly to Balabac Island. This option may be more expensive but offers more flexibility in terms of schedule and itinerary.
Flights: While there are no direct flights to Balabac Island, you can take a flight to nearby cities like Puerto Princesa or Zamboanga and then take a ferry or speedboat to Balabac.
Land transportation: If you're already in Palawan, you can take a van or bus from Puerto Princesa or other nearby towns to Rio Tuba, where you can then take a ferry or speedboat to Balabac Island.
Travel time and cost
Please note that these are just estimated costs and travel times, and may vary depending on factors such as the season, demand, and your point of origin. It's always best to check with local operators for the latest prices and schedules.
| Mode of Transportation | Travel Time | Estimated Cost |
| --- | --- | --- |
| Ferry | 4-6 hours | PHP 500-700 |
| Speedboat | 2-3 hours | PHP 3,000-5,000 |
| Private boat | 2-3 hours | PHP 10,000-15,000 |
| Flights + ferry/speedboat | 4-6 hours | PHP 3,000-8,000 |
| Land transportation + ferry/speedboat | 8-10 hours | PHP 1,500-2,500 |
Places to Visit in Balabac
Located off the coast of Palawan, Balabac is a veritable paradise for outdoor enthusiasts. Home to turquoise waters, breathtaking beaches and unique wildlife, Balabac provides wonderful opportunities for exploration. For those who want to experience true tropical bliss, here's a list of places to visit while in Balabac Island.
Onok Island
The span of the island can be explored with a stroll across its sandy beaches or through a untamed trail winding its way through dense vegetation. The destination offers adventure seekers the perfect backdrop to enjoy activities that range from swimming, scuba diving and hiking to simply soaking up sunsets over crystal blue waters. Yet even in spite of its unspoiled beauty, Onok Island has remained as one of Balabac's best kept secrets until recently.
Address: 2686+H7H, Balabac, Palawan
For more information, click here.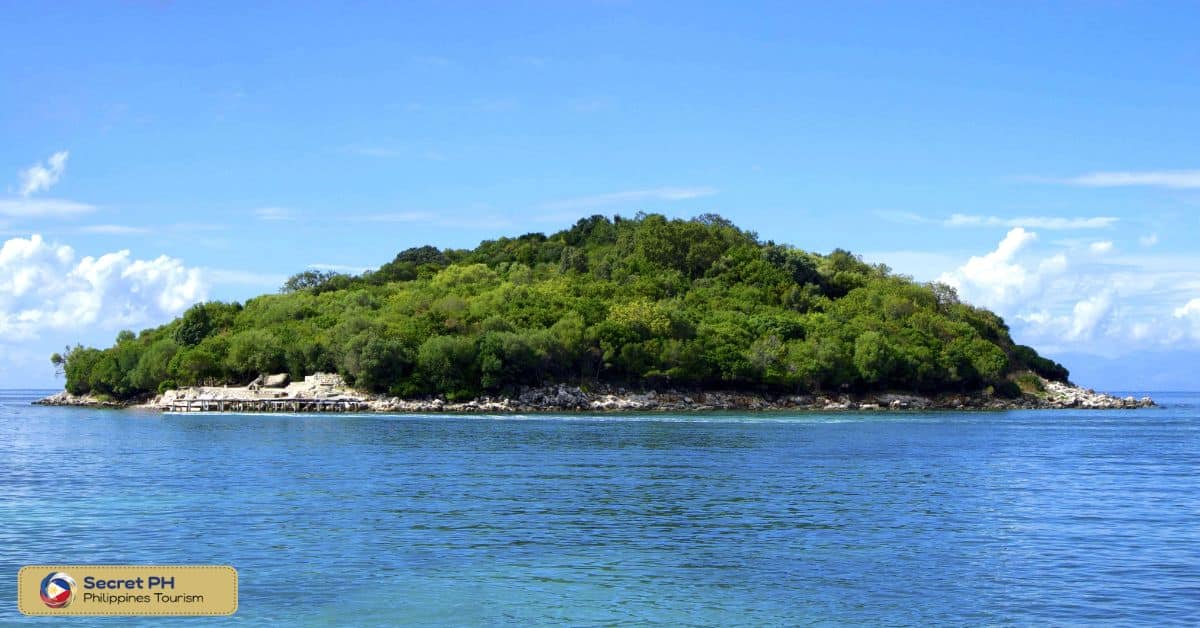 Candaraman Island
Candaraman Island is a small island located in Balabac, Philippines. This serene and remote island features white sandy beaches, clear waters, and lagoons that are perfect for diving and exploration. It is well-known for its wildlife; Candaraman is home to an array of birds, sea turtles, and other diverse marine species. The island also has small hills with lush vegetation that provide breathtaking views of the ocean.
Address: Balabac, Palawan
For more information, click here.
Melville Lighthouse
Melville Lighthouse stands tall on Balabac Island in the Palawan region of the Philippines. This lighthouse is a modern construction, built in 2013 and standing 27-feet tall. It is used as a guiding light for vessels traveling through Balabac Strait, from Balabac Municipality to Balabac and Balut Islands.
Melville Lighthouse has two sections–the lower section is painted with white and yellow horizontal stripes and the upper section is painted with multiple colors of glass that reflect light from the two lamps it houses. The lighthouse warns travelers about shoals and alerts them when entering the Balabac island area during bad weather conditions.
Address: Balabac Island, Palawan, Philippines
For more information, click here.
Activities to do in Balabac
Balabac, an archipelago located off the coast of the southern Philippines, is home to some of the most spectacular landscapes on the planet. With crystal clear waters and stunning coral formations, Balabac offers endless opportunities for exploration. From epic diving spots to white sand beaches, Balabac has something for every visitor. Whatever activity you choose, Balabac provides an unforgettable adventure!
Snorkeling and Diving
Snorkeling and diving are two incredible activities that allow you to explore the underwater world up close. Balabac, in the Philippines, is well known for its coral gardens with their lush biodiversity and clear visibility of up to 30 meters underwater. It is one of the best places for snorkeling and diving due to its plethora of vibrant corals, stunning rock formations, beautiful sandbars and diverse marine life.
Balabac Islet
Balabac Islet is situated in the Balabac Strait, Palawan and is part of the boundary to separate the country of Malaysia and Philippines. It is superbly unspoiled, offering exciting opportunities for divers to explore a plethora of coral gardens, vibrant marine life and caves full of staghorn coral.
Snorkelers and divers alike will be amazed by this array of rare blacktip reef sharks, cuttlefish and nudibranches. Whether you're a beginner or an experienced diver, Balabac Islet has something to offer everyone including shipwrecks and stunning manta rays.
Address: WWRP+534, Balabac, Palawan
Get directions, click here.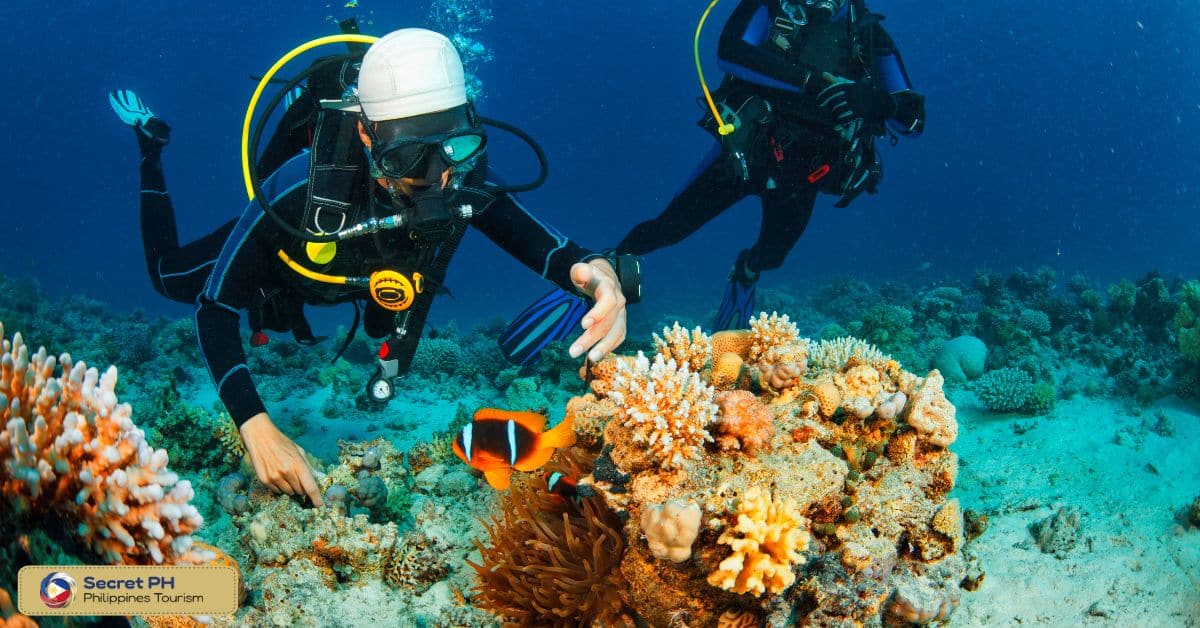 Mansalangan Sandbar
One of the main attractions in this area is Mansalangan Sandbar, a particularly beautiful example of a coral sand bar with crystal clear waters. Whether you're an experienced scuba diver or prefer more relaxed snorkeling, you'll have no trouble finding the perfect spot to take in the breathtakingly colorful and diverse marine life.
Address: Byan island, Bayan ng Balabac, 5307 Palawan
Get directions, click here.
James Sandbar
The pristine white sand, crystal clear waters and colorful coral gardens attract beach-goers and ocean lovers from around the world. James Sandbar has also become famous for its school of tropical fish swimming around its shallow sandy bottom that is ideal for both snorkeling and diving. Its rock formations are well-formed with unique marine life and fascinating marine creatures like eels, seahorse and angelfish.
Address: Candaraman Island, Balabac, Palawan
Get directions, click here.
Trekking
Trekking is a popular outdoor activity, and Balabac in the Philippines is an excellent destination for those looking to experience it. This chain of islands has some spectacular landscapes, from limestone cliffs and caves to hidden lagoons and challenging mountainside trails. For trekker's Balabac has something for everyone with its varying levels of difficulty from easy to difficult depending on your level of experience.
Sicsican Island Camp
Set among the island's stunning white sand beaches, this camp provides guests with first-hand knowledge of Balabac culture as well as a chance to marvel at wildlife endemic only to the region. It's an ideal choice for visitors seeking an unforgettable experience to one of Balabac's most pristine environments. Visitors can explore the local environment via guided hikes and visits to local tribal villages.
Address: Caxisigan Island, Balabac, 5307 Palawan
Phone:  +639478900678
For more information, click here.
Bugsuk Islan Trail
Bugsuk Island Trail is an exciting trekking experience in Balabac, Philippines. Offering abundant biodiversity, breathtaking views and untouched nature reserves, a journey on the trail will be sure to impress even the most experienced world explorers. The voyage passes through stunning beaches, lush jungles and towering mountain ridges as it tracks the Balabac Peninsula's coast line. Wildlife abound throughout the island, while exotic plants provide an interesting cultural connection to prior local inhabitants of Balabac.
Address: Balabac, Palawan
For more information, click here.
Where to Stay in Balabac
Balabac is a remote group of islands located in southern Philippines and is home to some of the most rare, stunning natural wonders. With a large spectrum of accommodation options, Balabac offers everything from beach cottages to luxury resorts, allowing visitors to fully immerse themselves in a breathtaking environment. When visiting Balabac, tourists can easily find exclusive private villas perched on hillsides with stunning views or rent rustic huts with private beaches.
Patawan Island Resort
Patawan Island Resort offers an unforgettable retreat in Balabac, Philippines. Surrounded by coral reefs and lush greenery, this stunning resort is the perfect destination for a relaxing getaway. Visitors can lounge on sun-soaked beaches, take part in invigorating water-sports activities and explore Balabac's captivating wildlife. Recent renovations have resulted in amenities that offer guests unparalleled comfort among cozy pink resorts and chalets.
Address: Patawan Island, Balabac, 5307 Palawan
Phone: +639708111240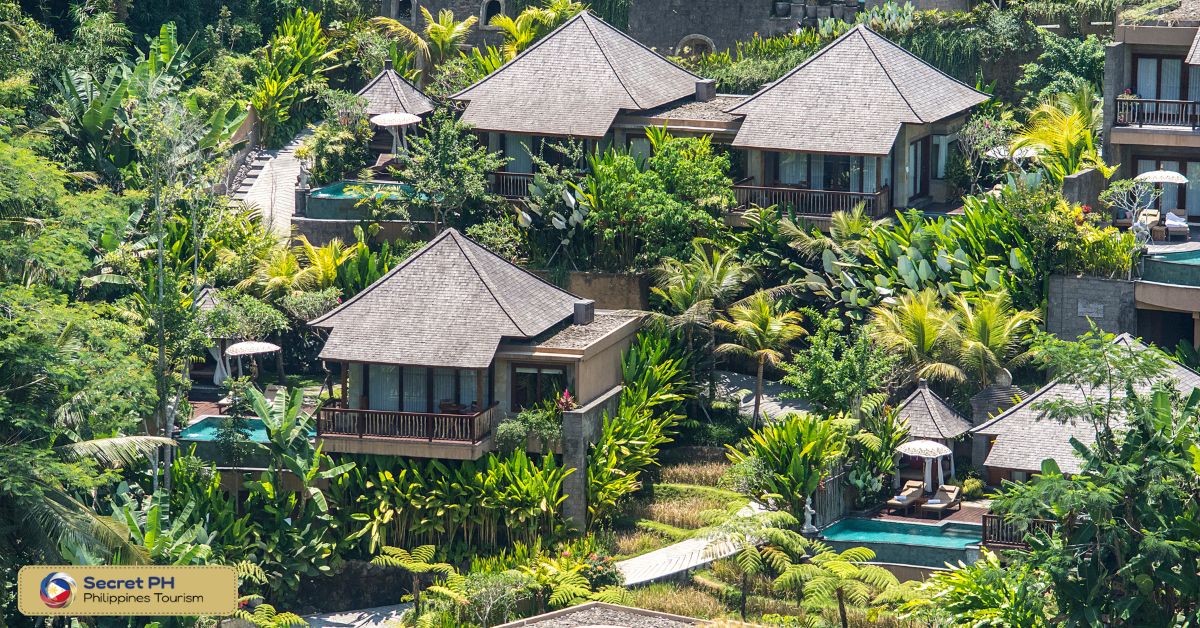 Kap Andong Travellers Inn
Kap Andong Travellers Inn offers guests the chance to experience Balabac, Philippines in a comfortable, cozy environment. Located on Balabac Island, this inn provides stunning views of the ocean and is within walking distance to many local tourist attractions. For explorers looking for an affordable and unique refuge, this inn is perfect. It proudly boasts air-conditioned rooms with complimentary bottled water and full bathrooms with hot showers.
Address: Sitio Batikan, Balabac, 5307 Palawan
Phone: +639178578180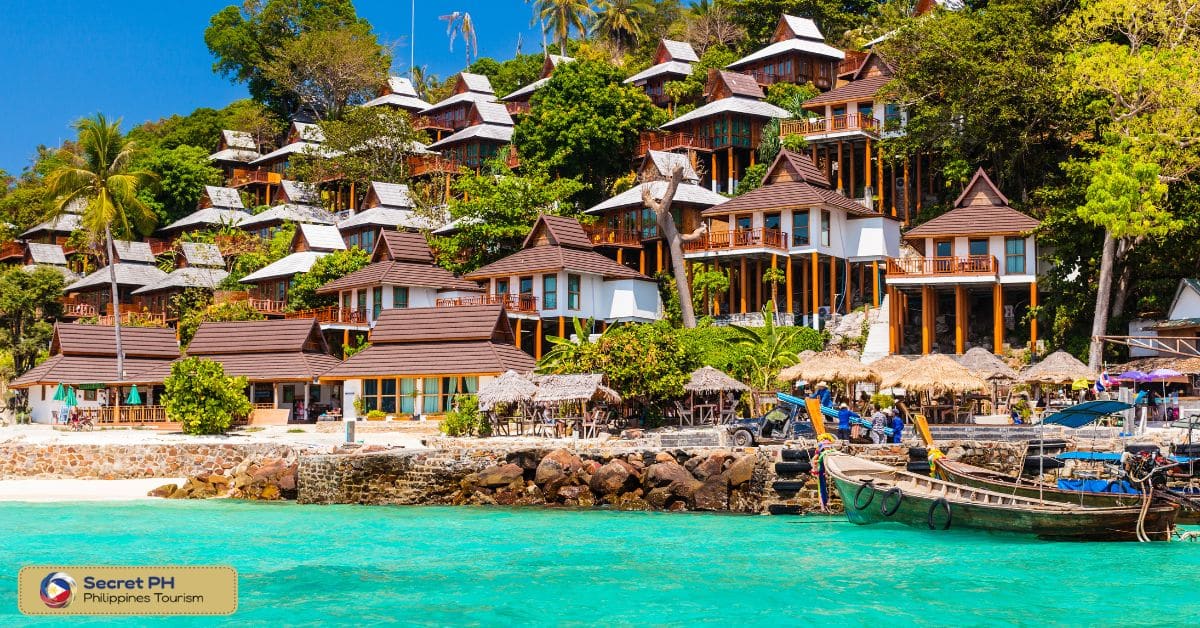 Tips for Travelers
Balabac Island in the Philippines is a sight to behold. From its coral reefs and marine life, this paradise is a great destination for travelers. Visiting Balabac requires careful and detailed planning, however, so here are some tips to ensure a smooth and successful trip there. Make sure to stay safe at all times and follow the government's safety protocols if/when necessary. Take advantage of this opportunity to explore Balabac Island's beauty!
Best time to visit
Balabac boasts pristine white sandy beaches, plenty of coral reefs and unspoiled natural beauty to explore. To get the most out of your Balabac experience, it's important to plan your visit during the best time – ideally between the months of February to April. There are fewer tourists during this time and you can enjoy Balabac without the hefty crowds while still getting to experience everything it has to offer. If you have flexibility when planning your vacation, visiting Balabac during this time can make all the difference!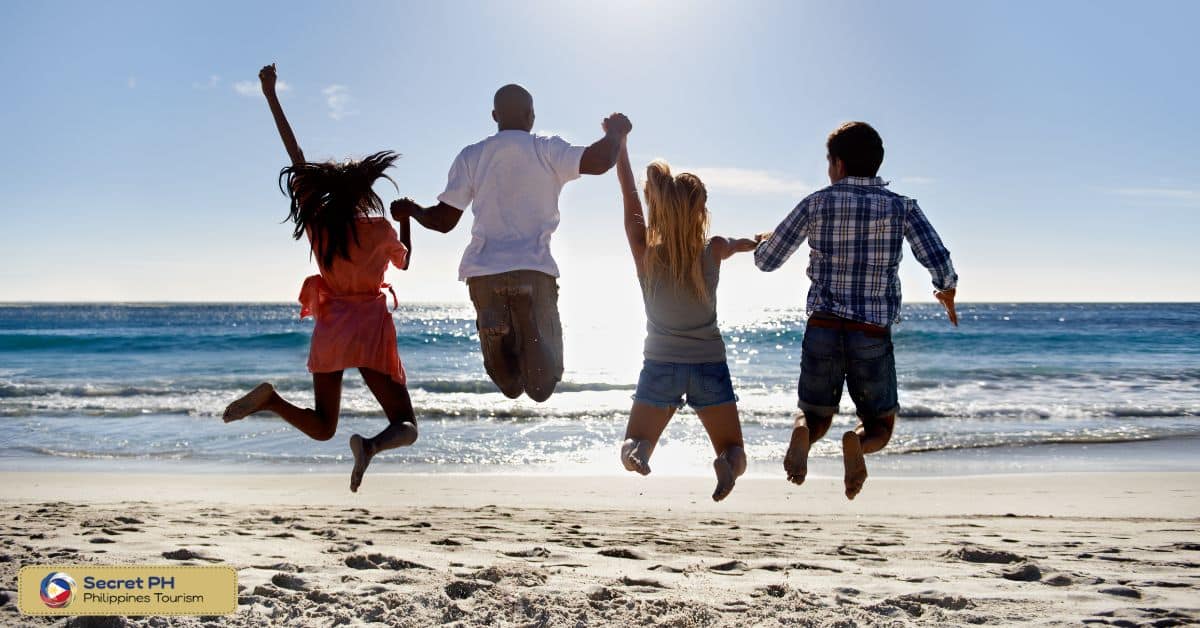 Dos and Don'ts
If you're looking for a secluded island getaway with beautiful scenery and unique wildlife, then look no further than Balabac Island! From the stunning beaches to the mysterious mangroves, it's truly an unforgettable experience. But before you go, here are some dos and don'ts that every traveler should keep in mind when visiting Balabac Island.
| Dos | Don'ts |
| --- | --- |
| Do research and plan ahead before your trip. | Don't disrespect local customs and culture. |
| Do bring enough cash as there are limited ATMs on the island. | Don't litter or damage the environment. |
| Do respect and follow the rules and regulations set by the local government. | Don't swim in areas with strong currents or without a guide. |
| Do bring appropriate clothing and gear for the weather and activities. | Don't touch or disturb the wildlife. |
| Do hire a local guide for island hopping tours. | Don't buy souvenirs made from endangered species. |
| Do try the local food and support small businesses. | Don't take anything from the natural environment. |
| Do use reef-friendly sunscreen and insect repellent. | Don't make excessive noise or disturb the peace. |
| Do be mindful of your impact on the environment and community. | Don't engage in any illegal activities. |
Safety precautions
First and foremost, travelers should research Balabac prior to setting off on their trip. Not only will it help inform them about the cultural norms and customs, but it can also provide insight on areas most safe for sightseeing, shopping and more.
Those visiting Balabac should refrain from carrying large amounts of cash or expensive valuables throughout the duration of their stay. All necessary vaccinations should be taken care of before arriving at Balabac as medical attention may not be immediately accessible in some parts of the island.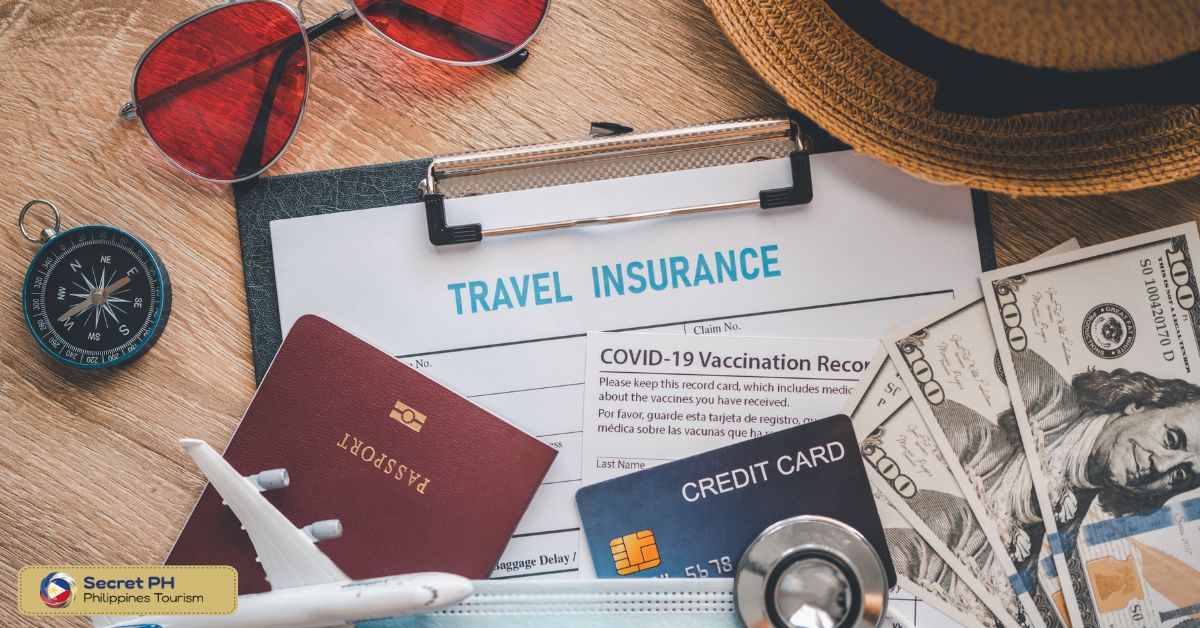 In Conclusion
Balabac provides travelers with an opportunity to explore a unique part of the Philippines. It is an island located off the west coast of Palawan and is known for its stunning beaches, verdant jungles, and vibrant coral reefs.
Balabac offers secluded activities for both experienced adventurers and those who are seeking a quiet getaway from their everyday lives. Visitors can expect to find stunning destinations, friendly locals, delicious seafood, rugged mountains and serene views that make Balabac one of the best-kept secrets in the Philippines.