Philippine Christianity is a vibrant and diverse religious landscape that reflects the country's unique history and culture. With a rich blend of indigenous beliefs and Catholicism, the faith is celebrated through various traditions and festivities, such as the colorful and lively Sinulog and Ati-Atihan festivals. These events showcase the strong faith and devotion of Filipinos and their love for their cultural heritage.
In this blog post, we take a closer look at Philippine Christianity, exploring the diverse and dynamic ways in which it has taken root and flourished within the archipelago. So grab your Bible and join us on this journey of discovery as we celebrate the vibrant and enduring spirit of Philippine Christianity!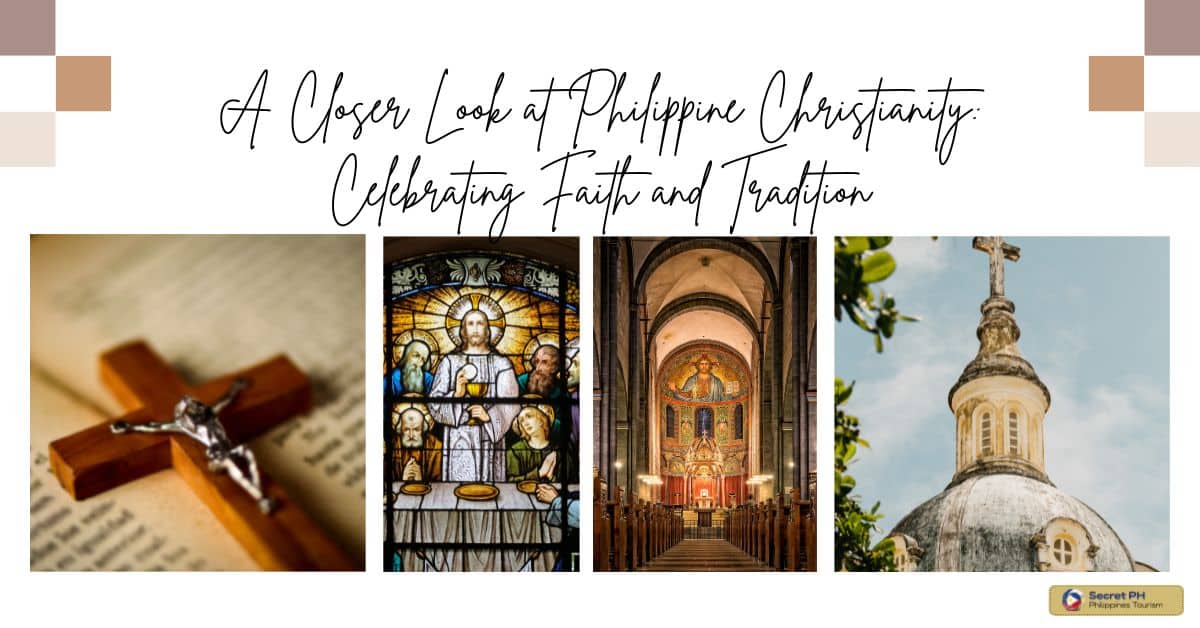 The Significance of Christianity in the Philippines
Christianity has been a significant aspect of Filipino culture and history. The Philippines is the only predominantly Christian country in Asia. It has approximately 86% of the population identifying as Roman Catholic. The Spanish colonization during the 16th century paved the way for the introduction of Catholicism. Since then, the church has played a critical role in shaping the country's identity and values. Catholic traditions and practices are deeply ingrained in Filipino culture.
From fiestas and parades to religious processions and devotions. The church's influence extends beyond religious matters. Also, into politics and social issues such as poverty, education, and healthcare. Despite recent challenges to the church's authority and growing secularization among the younger generation. Christianity still holds immense significance in the Philippines today.
Major Christian Denominations in the Philippines
The Philippines is a predominantly Christian nation. Over 86% of its population identifying as Christian. Christianity was introduced to the Philippines by Spanish colonizers in the 16th century. Since then, it has become a central aspect of Filipino culture and identity.
The three major Christian denominations in the Philippines are the Catholic Church, the Protestant Church, and the Independent Church or Iglesia ni Cristo. Despite their differences, one thing these Christian denominations have in common. That is their active involvement in various social and political issues in the country.
Roman Catholicism
Roman Catholicism is the largest Christian denomination in the Philippines. It has over 80% of the total population being Roman Catholic. They become an integral part of the country's culture and history. Its influence can be seen in all aspects of Filipino life. From the practices of daily living to the grandest celebrations of religious festivals. The Catholic Church in the Philippines has played a significant role in shaping the country's social, political, and educational landscape.
From the early days of Spanish colonization to the present. Catholic Church has been a consistent and influential presence in Filipino society. Today, it continues to be a vital force in the country. This provides a source of guidance and support to millions of Filipinos.
Protestantism
Protestantism is one of the major Christian denominations in the Philippines. Originating from the 16th-century Reformation movement in Europe. This branch of Christianity emphasizes personal faith, the authority of scripture, and salvation by grace through faith in Jesus Christ. The Philippines has a diverse Protestant community. It includes Baptist, Methodist, Presbyterian, and other denominations.
Despite its minority status in a predominantly Catholic country. Protestantism has made significant contributions to the country's religious and social landscape, particularly in the areas of education and missionary work. Today, Protestant churches can be found in various parts of the Philippines, serving as centers of worship, community development, and social advocacy.
Iglesia ni Cristo
Iglesia ni Cristo, or INC, is a major Christian denomination in the Philippines that has gained a significant following both locally and globally. Founded in 1914 by Felix Y. Manalo, the church prides itself on its strict adherence to biblical teachings and its dedication to leadership, discipline, and service. INC members are often recognized by their white clothing during worship services and their frequent outreach programs, which range from blood drives to medical missions. With over 5,000 congregations worldwide and a membership exceeding 2 million, Iglesia ni Cristo is considered a significant force in Filipino culture and spirituality.
Filipino Religious Practices and Traditions
Filipino religious practices and traditions are deeply rooted in the country's cultural heritage. From the fervent devotion to the Santo Niño de Cebu and the Black Nazarene, to the elaborate celebrations of Holy Week in every province, religion plays a pivotal role in the lives of Filipino people.
The Philippines, being predominantly Catholic, has adopted a unique blend of indigenous practices and Spanish colonial influences that have shaped its religious traditions. These practices not only draw communities together but also help individuals find solace and inner peace in times of difficulty.
Simbang Gabi
Simbang Gabi is a significant part of Filipino religious practices and traditions. It is a nine-day series of dawn masses celebrated before Christmas. This tradition began during the Spanish colonial period and is still being practiced today. Simbang Gabi is a way for Filipinos to prepare themselves for the birth of Christ and reflect on the true meaning of Christmas. The masses are usually followed by local delicacies such as bibingka and puto bumbong, which add to the festive atmosphere.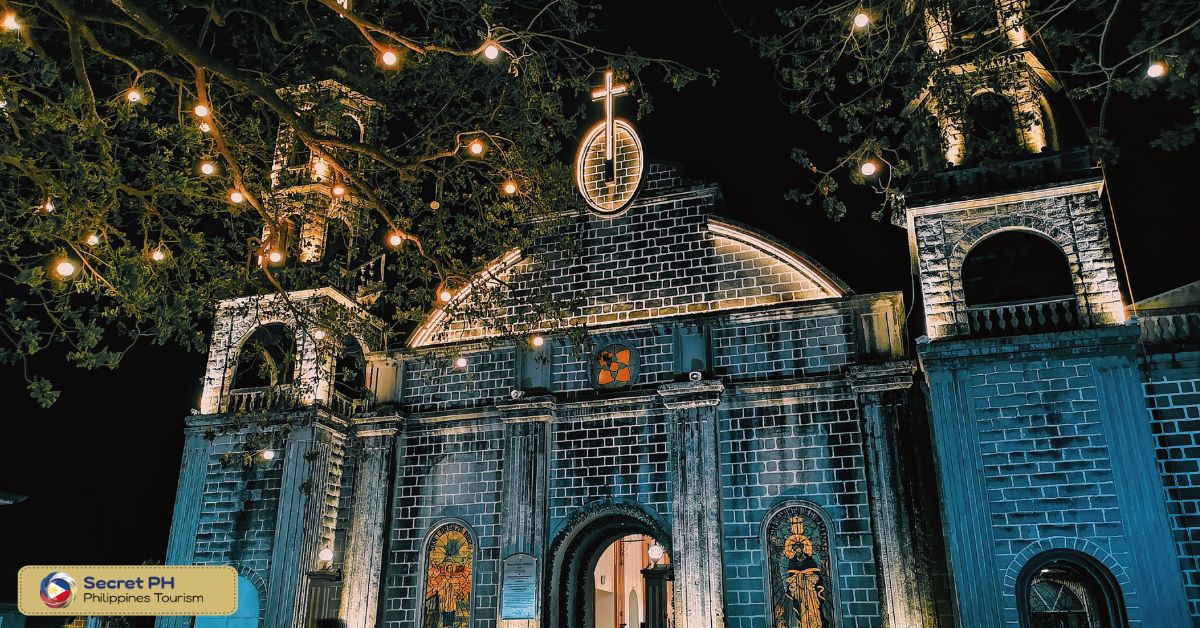 Holy Week
Holy Week is a significant time for Filipino Catholics, marked by various religious practices and traditions. From Palm Sunday to Easter Sunday, devotees participate in processions and perform acts of penance, such as fasting and self-flagellation. A distinct highlight is the Pabasa, a continuous chanting of the passion story in verse. Visita Iglesia, visiting seven different churches to pray and reflect, is a common practice. And on Good Friday, the Via Crucis, or Stations of the Cross, is solemnly observed, culminating in the reenactment of Christ's crucifixion.
Flores de Mayo
Flores de Mayo is a religious festival in the Philippines celebrated every May to honor the Virgin Mary. The celebration involves colorful processions, offering of flowers, and recitation of prayer, among others. It has been a tradition that dates back to the Spanish colonial period and has since become an integral part of Filipino culture. Through Flores de Mayo, Filipinos express their deep devotion to the Virgin Mary, and the festivities also serve as a way to strengthen community ties and promote religious unity.
Feast of the Black Nazarene
The Feast of the Black Nazarene is a significant event in Filipino religious practices and traditions. Millions of devotees flock to Quiapo in Manila to pay homage to the revered statue of Jesus carrying the cross. The festival, held on January 9, showcases the strong faith of Filipinos as they participate in the procession which lasts for hours. The annual event is a testament to the unyielding devotion and fervor of the country's predominantly Catholic population.
Ati-Atihan Festival
Ati-Atihan Festival is a vibrant celebration held in the Philippines every January. The festival is a colorful display of music, dance, and costumes, which commemorates the arrival of Christianity in the country. The event attracts many visitors from all over the world, and tourists can expect to see parades, street parties, and lively processions.
Sinulog Festival
Sinulog Festival is a yearly event in Cebu City, Philippines that celebrates the arrival of the Santo Niño (Holy Child) icon. Activities include a grand parade featuring dancers in colorful costumes, street parties, live music, and religious ceremonies. Millions of people from all over the world flock to Cebu to witness this vibrant festival. The event is a testament to the Filipino's passion for life, rich cultural heritage, and strong faith.
Criticisms and Challenges Faced by Philippine Christianity
Corruption has been a pervasive issue within religious institutions, and Philippine Christianity is no exception. While the faith is renowned for its strong influence on the lives of Filipinos, cases of corruption within the Church have created criticism and challenges. These controversies have not only resulted in a loss of respect for the institution but also raised doubts about the moral integrity of the leaders.
It's important to note, however, that while these instances of corruption are a cause for concern, they do not represent the entirety of Philippine Christianity. Many faithful continue to uphold and practice the true values of the faith and reject those who fall short of the standards set by the religion. Addressing corruption within religious institutions is an ongoing challenge, but it is vital in preserving the faith's vital role in society.
Disagreements among Christian denominations
Disagreements among Christian denominations have been a longstanding issue, not just in the Philippines, but globally. This dispute comes from several factors, including disagreements on beliefs and practices, differences in interpretation of the Bible, and conflicts with church leadership. In the Philippines, this conflict is further magnified by historical, cultural, and political factors.
The country's rich history of colonizers has contributed to the diversity of Christian practices, which has led to varying beliefs and practices across different denominations. While this diversity is celebrated in some ways, it can often lead to conflicting views, questions, and criticisms about each other's practices.
Controversial issues such as divorce and LGBTQ+ rights
Controversial issues such as divorce and LGBTQ+ rights continue to be hotly debated topics within Philippine Christianity. While some members of the community advocate for traditional values and reject any deviation from strict gender roles and heterosexual relationships, others believe in equal rights for all people, regardless of their sexual orientation or marital status.
Despite these differing viewpoints, it is clear that the challenges facing Philippine Christianity are only becoming more complex and nuanced with time. As we move forward, it is essential that we strive for a more inclusive and accepting community, one that recognizes the dignity and worth of every individual, regardless of their background or beliefs.
In Conclusion
Taking a closer look at Philippine Christianity is both an enlightening and enriching experience. The country's rich history, unique fusion of Eastern and Western influences, and deeply rooted traditions make for a fascinating exploration of faith and culture. From grand processions to colorful fiestas, Philippine Christianity celebrates its beliefs in a vibrant and active way.
We can see how religion is an integral part of the Filipino identity, shaping the way they express their devotion and live their lives. By understanding and appreciating these customs and practices, we can not only learn about Philippine Christianity but also gain a broader understanding of the beauty and diversity of world religions.