Discover the best nightlife spots in Angeles City with our comprehensive guide. From popular areas like Walking Street and Fields Avenue to hidden gems like Korean Town and we've got you covered. Stay safe, be respectful, and enjoy the city's vibrant party scene.
Whether you're a local or a tourist, there's always something new to discover in this vibrant city. In this blog post, we'll be uncovering some of the best nightlife spots that Angeles City has to offer. So sit back, relax, and get ready to explore the exciting world of Angeles City's nightlife!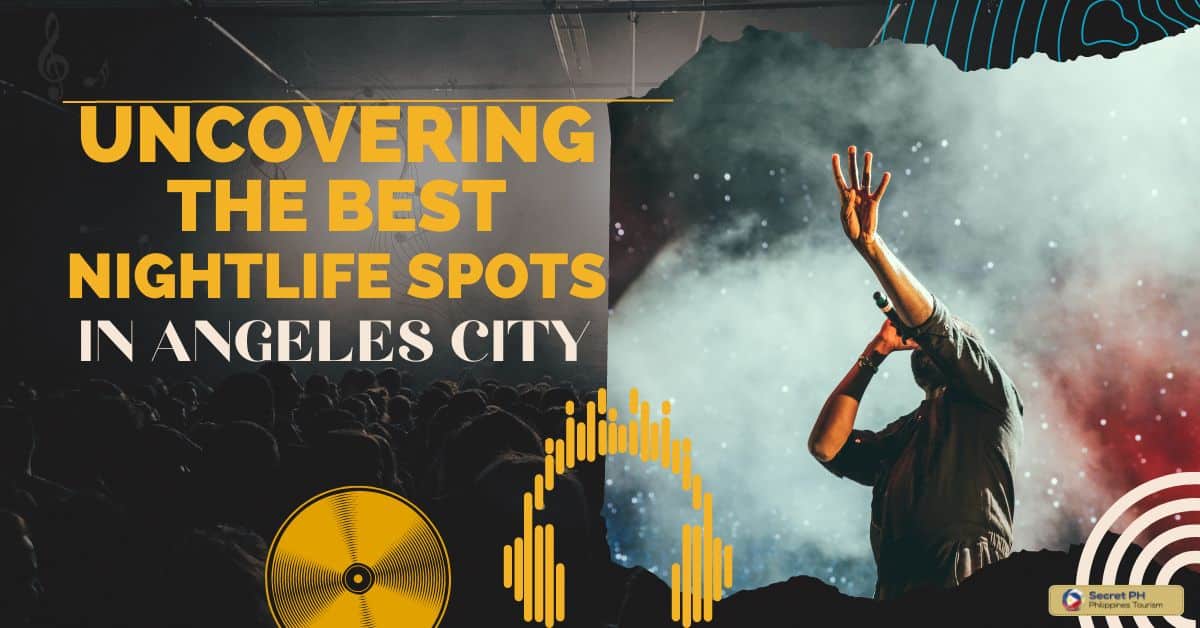 Angeles City
Angeles City is a highly urbanized city in the province of Pampanga, located in the central region of Luzon. It is known for being the entertainment capital of Central Luzon and has become a popular destination for tourists.
The city boasts a rich history, having been heavily influenced by Spanish colonization and American occupation. Visitors can explore historical landmarks such as the Holy Rosary Parish Church and Museo in Angeles to learn more about the city's past.
Aside from its cultural heritage, Angeles City is also famous for its nightlife scene. The Walking Street in Balibago is lined with bars, clubs, and restaurants that cater to both locals and foreigners. Tourists can enjoy live music performances, karaoke sessions, and even go-go dancing shows.
For foodies, Angeles City offers a diverse culinary experience. Local delicacies such as sisig (a dish made from chopped pig's head) and betute tugak (stuffed frog). The city also has a thriving Korean community which has led to an abundance of Korean restaurants and grocery stores.
Best Nightlife Spots in Angeles City
Angeles City is renowned not only for its unique historical sites and colonial architecture, but also for its amazing nightlife scene. With a flourishing bar and club district and an array of popular restaurants, cafes, lounges and pubs to explore, this city offers everything you need for an unforgettable evening out.
Walking Street
Walking Street in Angeles City is a vibrant and thriving area. Filled with local and international activity. A main draw for visitors is the incredible shopping experience with endless stalls, vendors and boutiques, catering to all tastes.
The atmosphere here is always lively and electric, making it perfect for an afternoon of exploration or an evening of discovery. After dark it's a totally different scene. Neon lights, bright music and exciting encounters on every corner make this place an unforgettable experience.
Popular bars and clubs
Philippines' renowned street Walking Street, situated in Angeles City is a nightlife paradise, buzzing with various bars and clubs. From ambient rooftop hangouts and swanky nightclubs to crowded punk bars and live music lounges, Walking Street has something for everyone.
Club Atlantis
Reaching up to three stories high, it is one of the largest dance clubs in the area, offering a wide range of seductive shows and a variety of different music genres on its two dance floors. Overlooking the club is an open-air balcony with comfortable seating options and bars that can quickly satisfy any craving.
Address: 222 Fields Ave, Balibago, Angeles, 2009 Pampanga
Opening Hours: Monday – Sunday, 1PM – 3AM
Phone: (045) 625 6188
Hammer Disco Night Club
Hammer Disco Night Club in Walking Street, Angeles City is a Philippines hotspot with an upbeat atmosphere and a great mix of music. Inside, there are three distinct levels, with each level offering its own unique excitement. The ground floor has the main dance area and bar where everyone comes to mingle and enjoy the music, while the second floor has private VIP areas for those who want a luxurious experience.
Address: 5H8P+VH2, Balibago, Angeles, Pampanga
Opening Hours: Monday – Sunday, 9Pm – 5AM
Phone:  +639060275640
Dollhouse Bar
The Dollhouse Bar located in Walking Street, Angeles City of the Philippines is a fashionable venue for locals and tourists alike. From the ambiance of the place to its expansive menu, the Dollhouse Bar offers something for everyone. Inside this modern bar, guests relax within the chic interior that features leather couches, customized lighting and plasma televisions, making it the perfect location for watching sports games or just having a little fun.
Address: 109 Raymond St, Balibago, Angeles, 2009 Pampanga
Opening Hours: Monday – Sunday, 6:30PM – 4AM
Fields Avenue
It is well-known among both local and foreign tourists, as it offers a wide array of activities, from shopping and dining to nightlife entertainment. The vibrant atmosphere of Fields Avenue adds to its appeal, with colors of life bursting out at every turn.
The area offers an array of restaurants featuring international cuisines and bars where visitors can have some drinks while listening to music from local bands or DJs. Due to its popularity, Fields Avenue tends to become congested with people during the evenings, so it's advisable to plan ahead before visiting this part of Angeles City.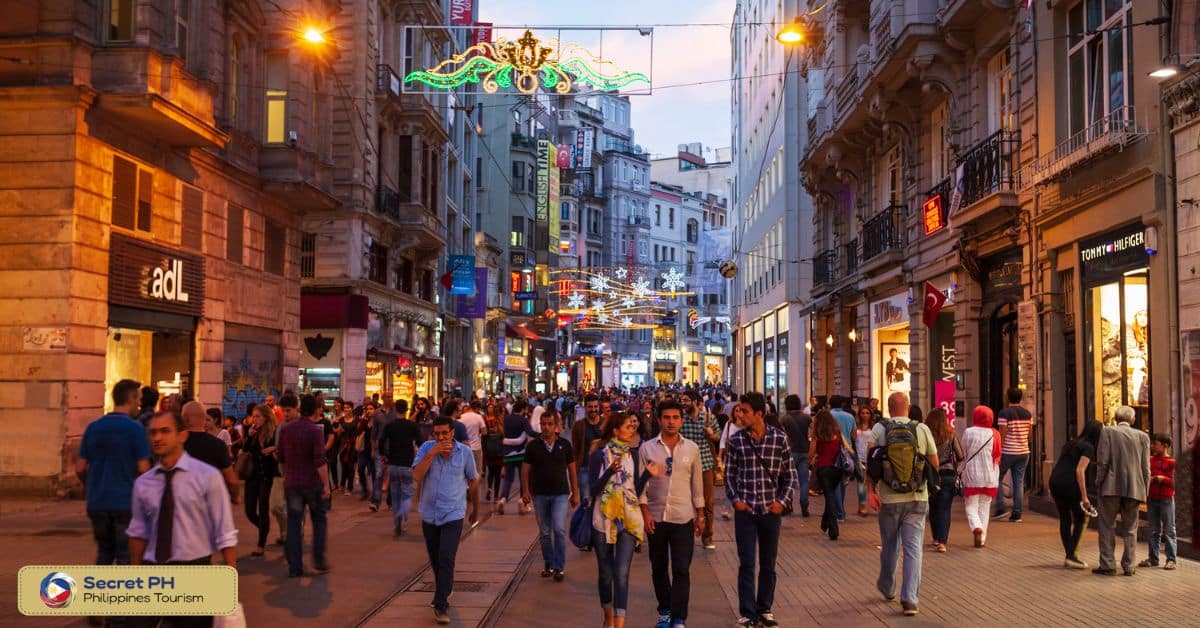 Popular bars and clubs
Fields Avenue in Angeles City, Pampanga is known for its vibrant nightlife scene. Tourists and locals alike flock to this area for its wide array of bars and clubs that offer a unique experience. Whether you're looking to dance the night away, enjoy live music, or simply have a few drinks with friends, Fields Avenue has something for everyone.
Champagne1 RestoBar
Well-known for its chic and stylish interiors, it is a perfect place to visit with friends and family looking for a great view and ambiance. By day, visitors bask in the comfortable lounge atmosphere where music plays softly over tasteful decorative elements.
By night, the lights dim and the restaurant transforms into a happening nightspot that is alive with energy and vibrant vibes. With its well-made food, delicious cocktails and remarkable service, Champagne1 RestoBar offers nothing less than an extraordinary experience.
Address: 198 Fields Ave, Balibago, Angeles, 2009 Pampanga
Opening Hours: Monday – Sunday, 6PM – 4AM
Phone: (045) 892 0104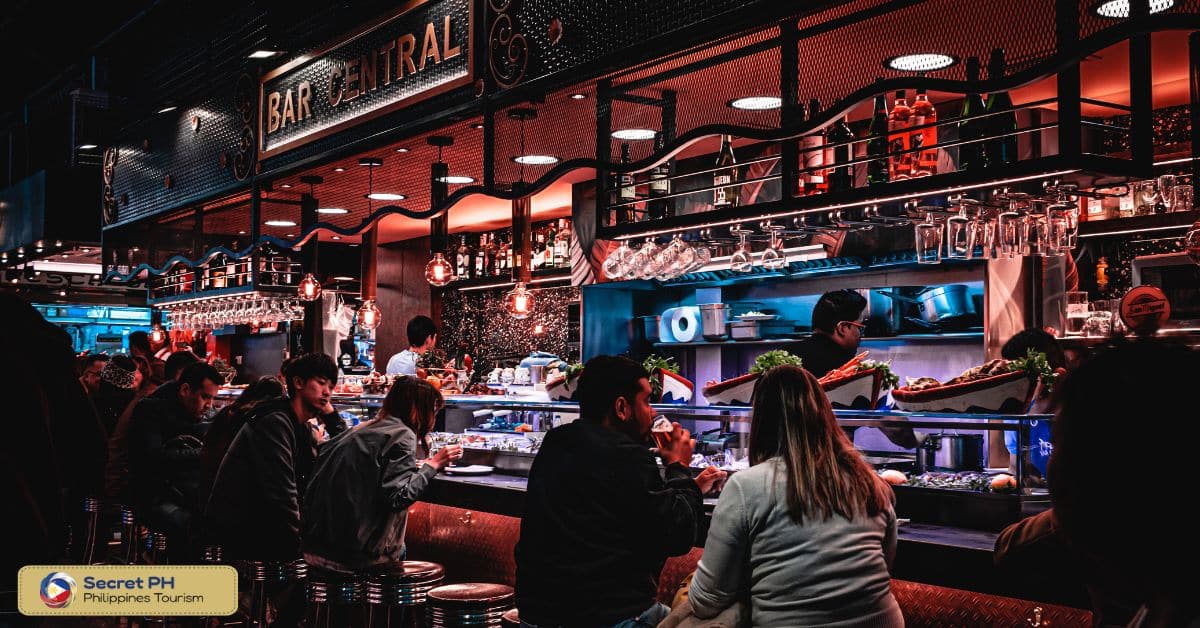 Paradise Sports and Grill Bar
The place offers an array of drinks and dishes to be enjoyed in relaxing atmosphere with pool tables and Fooseball arena. The bar offers live music performances on Friday nights to keep their customers entertained.
There is an outdoor seating area available, in case you want to enjoy the Philippines' sunny weather while enjoying your meal. With friendly staff and great food, it's the best place for an evening out with colleagues or friends.
Address: 993 Fields Ave, Angeles, 2009 Pampanga
Opening Hours: 24hrs
Phone:  +639614044560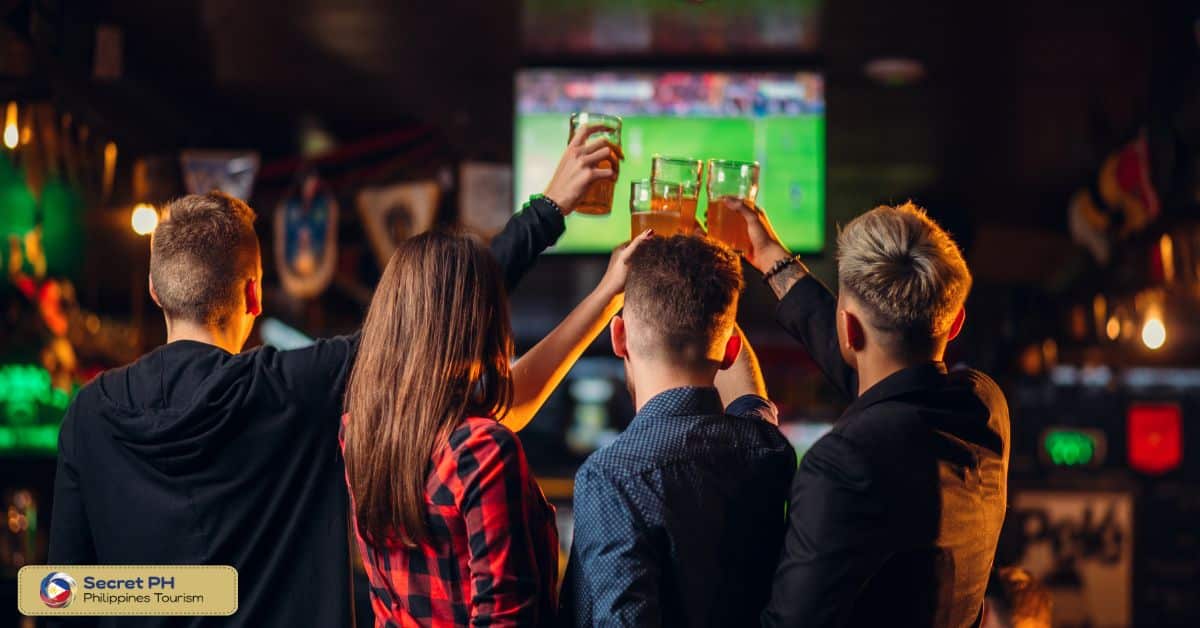 Gecko's Bar
Located in a row of other dance clubs, their unique offering of all-inclusive drinks specials and nightly live music performances make it the perfect place to start out or end a night of socializing. They serve up classic local beers as well as tropical shakes and specialty cocktails made with ingredients imported from around the Philippines. Their indoor and outdoor seating options provide guests with comfortable space to sit back, relax, and soak up the vibrant energy of the street right outside.
Address: 684 Fields Avenue, Balibago, Balibago, Angeles City, 2009 Pampanga
Opening Hours: Monday – Sunday, 2PM – 2AM
Phone: +639087340009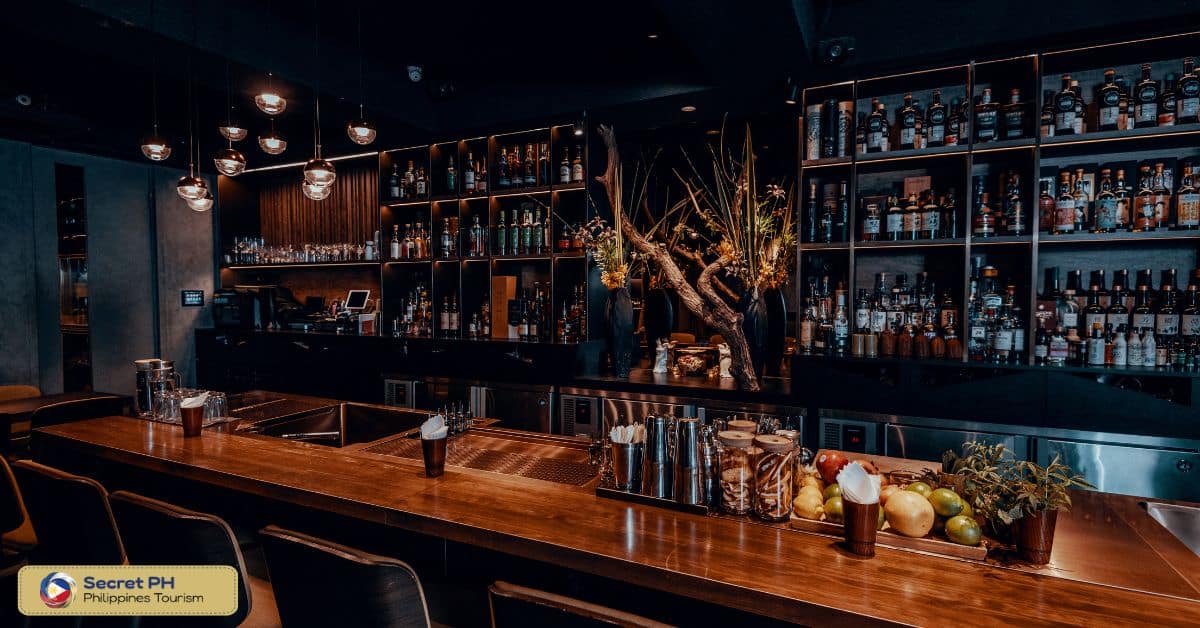 Korean Town
Angeles City in Philippines is home to Korean Town, a bustling hub of commerce and culture. Here, a variety of shops, restaurants and businesses can be found, entertaining locals and visitors alike. Visitors will appreciate the interesting mix of traditional Korean dishes and Filipino favorites that can be experienced in Angeles City's Koreatown.
Korean-style nightlife
Offering a variety of nighttime activities, from famous karaoke joint to chic sophistication of bars and pubs, one can easily spend their evenings out and about till the wee hours of the morning. What sets it above others is the genuine hospitality from the locals that infuse an extra sense of warmth into its bustling atmosphere.
Sky Garden Café & Resto
Enclosed by large trees and tropical plants, the space is bright and airy. The menu has something for everyone; including delectable dishes from Philippines and international cuisines, scrumptious bakery items, and other tasty treats. They serve breakfast, lunch and dinner, so customers can come any time of day and get a bite to eat.
Address: 4th-6th Floor Eclat Building, Fil-am Friendship Highway, Pampang 2009 Angeles City, Philippines
Opening Hours: Monday – Sunday, 11AM – 2AM
Phone: +639173039448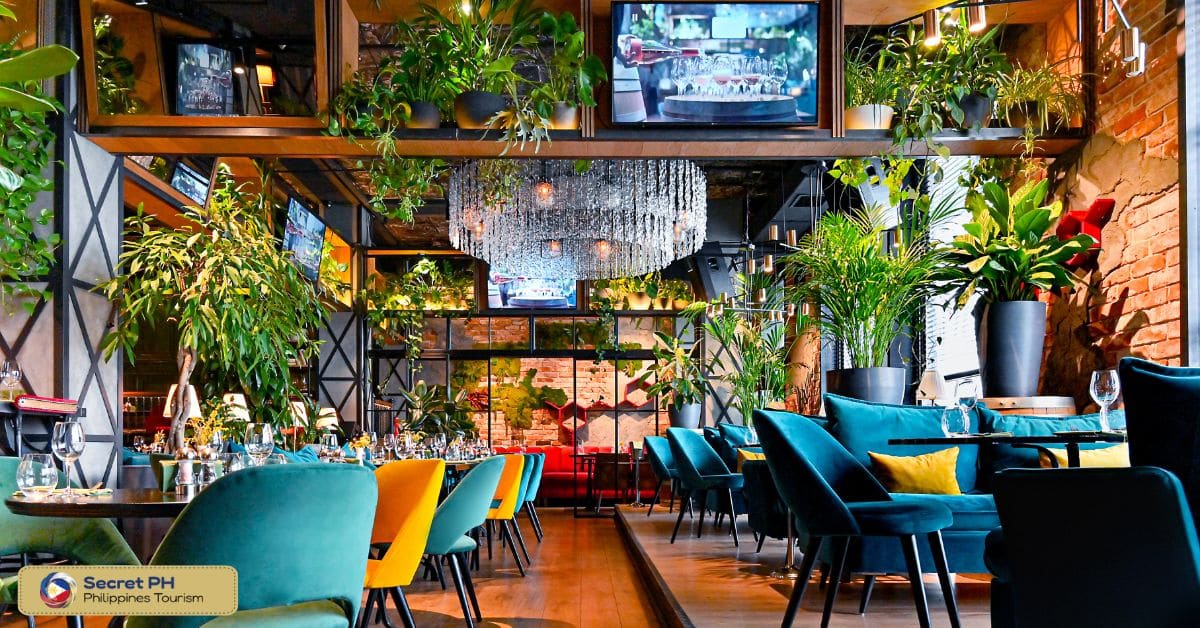 Dwaeji Galbi Restaurant
Located in Angeles City's Korean Town, this restaurant puts its own spin on traditional Korean barbecue fare. Visitors can enjoy a delectable selection of marinated meats cooked over high-heat chargrillers. The flavors are complex yet balanced and perfectly paired with their signature sides for an exquisite taste experience. What's more, the atmosphere of the restaurant is convivial and inviting, making it an ideal spot for groups or families to enjoy.
Address: 7 Fil-Am Friendship Hwy, Angeles, 2009 Pampanga
Opening Hours: 24hrs
Phone: +639456658859
Day One Restaurant + Korean Bar
Offering an inviting atmosphere and excellent service, this restaurant has forged a reputation amongst its customers as a popular hang-out where they can experience traditional yet modern Korean cuisine at its absolute finest. Guests here are always greeted warmly by the friendly staff and the carefully selected music creates an enjoyable ambiance while they savor dishes full of flavor that have been cooked to perfection.
Address: Block 29, Unit 104-106, Omnistellar Building, Brgy, Angeles, 2009 Pampanga
Opening Hours: Monday – Sunday, 10AM – 12AM
Phone: +639958492832
Tips for Enjoying Nightlife in Angeles City
With its vibrant nightlife scene, the city has plenty to offer for those seeking entertainment after dark. To ensure a memorable experience, it's important to have some tips up your sleeve. We'll provide you with some useful advice on how to make the most of your night out in Angeles City.
Safety precautions
One of the most important is personal safety—travel in groups and be aware of your surroundings. Don't accept drinks from someone you don't know and never leave a drink unattended.
It is also advisable to arrange transportation ahead of time—book a ride with a trusted taxi service or designate a driver if you plan on drinking alcohol. Keep an eye on any purses and wallets as pickpockets are often present in crowded areas.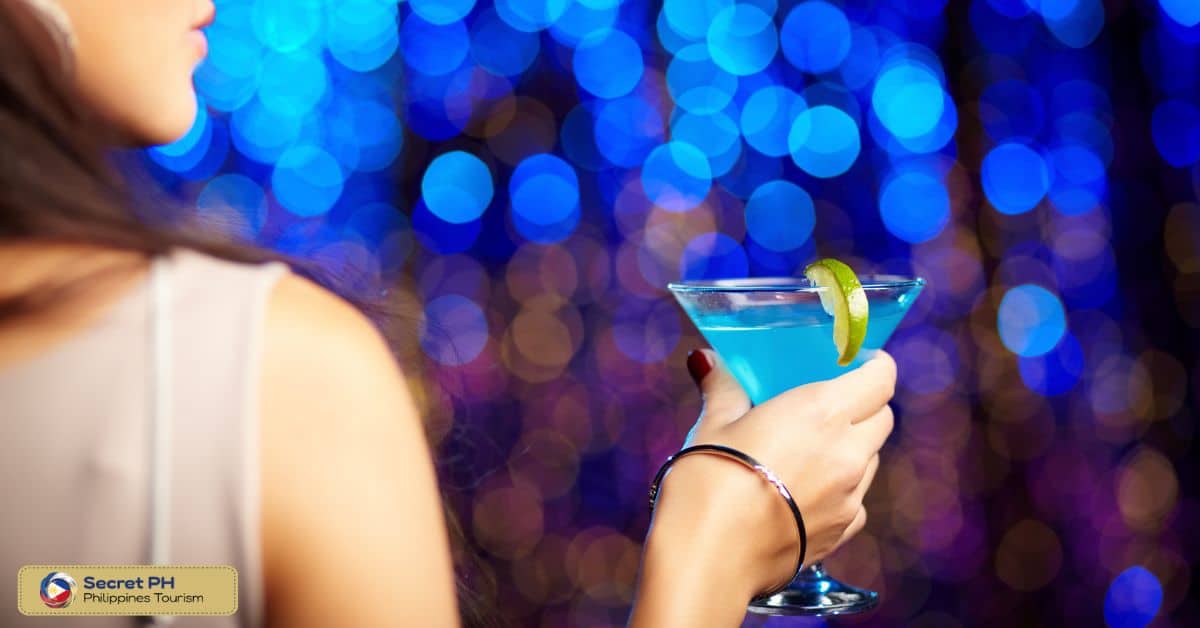 Etiquette
To make sure everyone has a positive experience, it's important to remember some basic etiquette tips. If you plan to enjoy the nightlife in Angeles City, make sure to dress appropriately according to the event you're attending.
Consider what you consider to be acceptable behavior and practice it while in the city, as well as respecting all cultural practices. Remember that this is a larger community and that shared space must be respected in order to keep everybody safe, so try not to get too noisy or excessively disruptive when out enjoying the nightlife.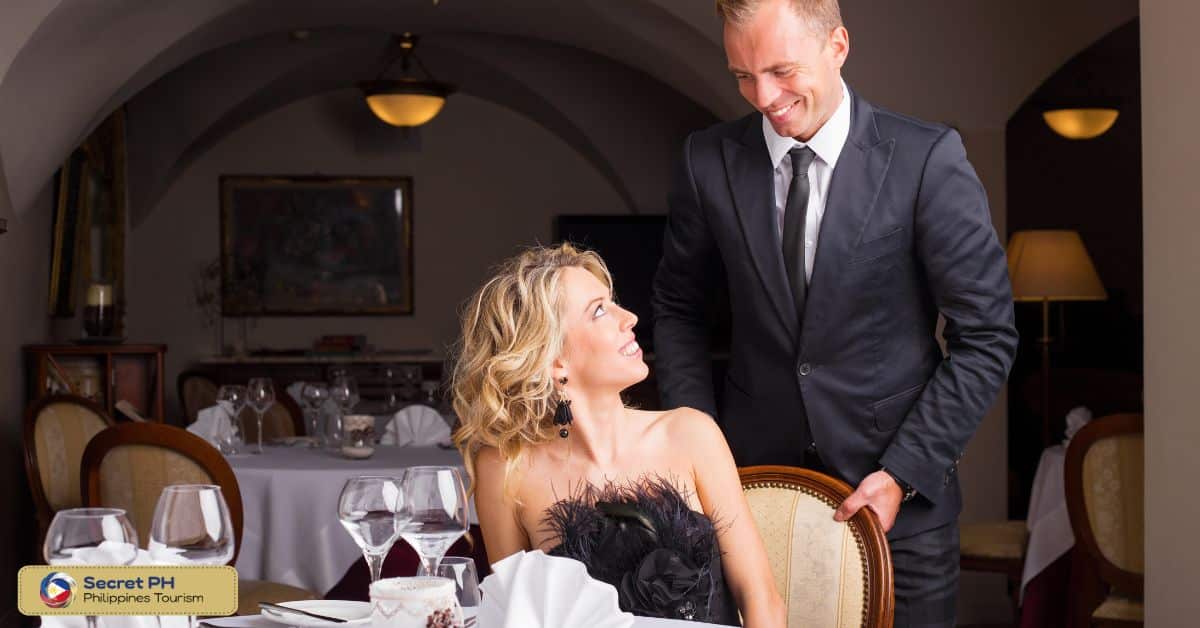 Budget
Ensuring that you have estimated costs and allocated a reasonable budget, both for transportation and entertainment expenses, will help enable a great night out and keep your finances in check at the same time.
To further cut back on costs, traveling with a group can help reduce expenses such as taxi rides or tickets to amusement parks that require additional charges per person. Some venues may offer discounts or promotions, so researching these deals before planning your trip will give you the opportunity to save money while having fun.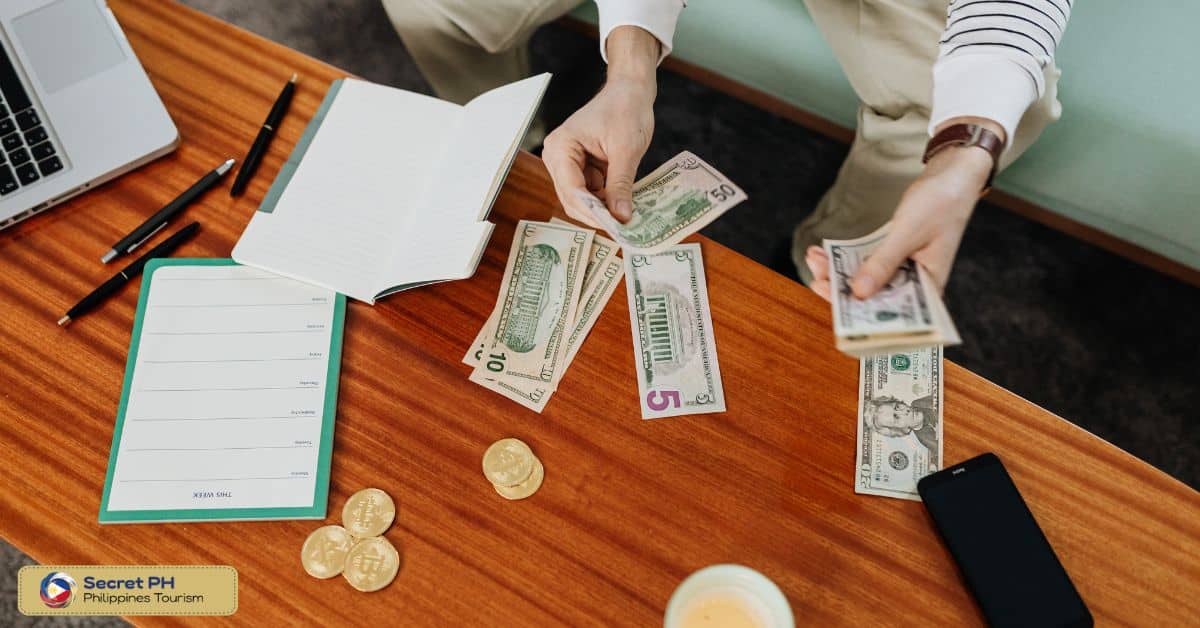 In Conclusion
Angeles City offers its visitors a variety of great nightlife spots to explore and enjoy. From lively bars on Walking Street to quiet coffee houses where one can mingle with locals, each venue provides a unique experience for those looking for late night entertainment.
No matter your preference, there is sure to be something for everyone in this vibrant city when the sun goes down. With this guide as your navigator, you are sure to have a memorable time uncovering the best nightlife spots in Angeles City.