The Philippines is an adventurer's paradise, with its vast array of islands, beaches, and wildlife sanctuaries. From El Nido in the north to Batanes in the northwest and Cebu in the south, visitors can explore a wealth of outdoor activities such as kayaking, snorkeling, zip-lining and even hiking up Mt. Mayon's active volcano peak.
Whether you're looking for a thrilling adventure or a serene escape, this beautiful corner of the world has something to offer everyone!  Come and explore – there's plenty to be discover!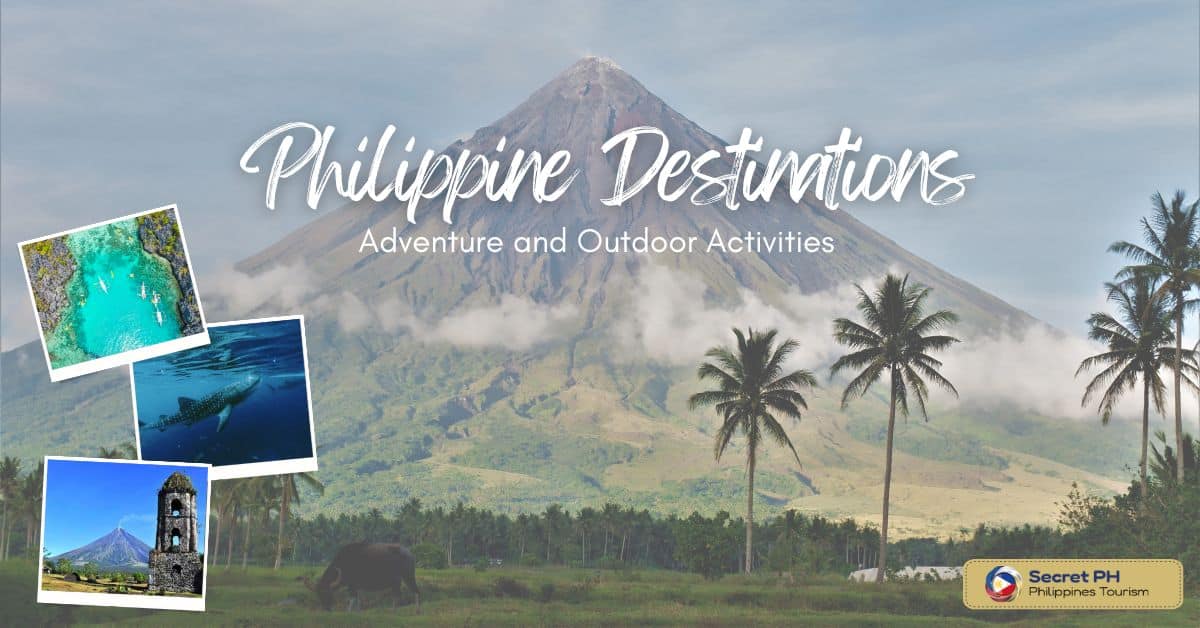 El Nido: Explore the Lagoons and Beaches of Palawan's Northern Region
El Nido is one of the best places in the Philippines for outdoor activities and adventure. Situated in the northern region of Palawan, El Nido provides a wealth of beautiful beaches and enchanting lagoons open to exploration. With stunning waves and white-sand beaches, your journey through El Nido will truly be an experience you will never forget.
Whether it's indulging in some thrilling outdoor activities such as diving, snorkeling, or kayaking, or exploring the magnificent limestone formations along its coastline and islands. The perfect balance between luxury and adventure makes El Nido an ideal destination for your next true exploration experience.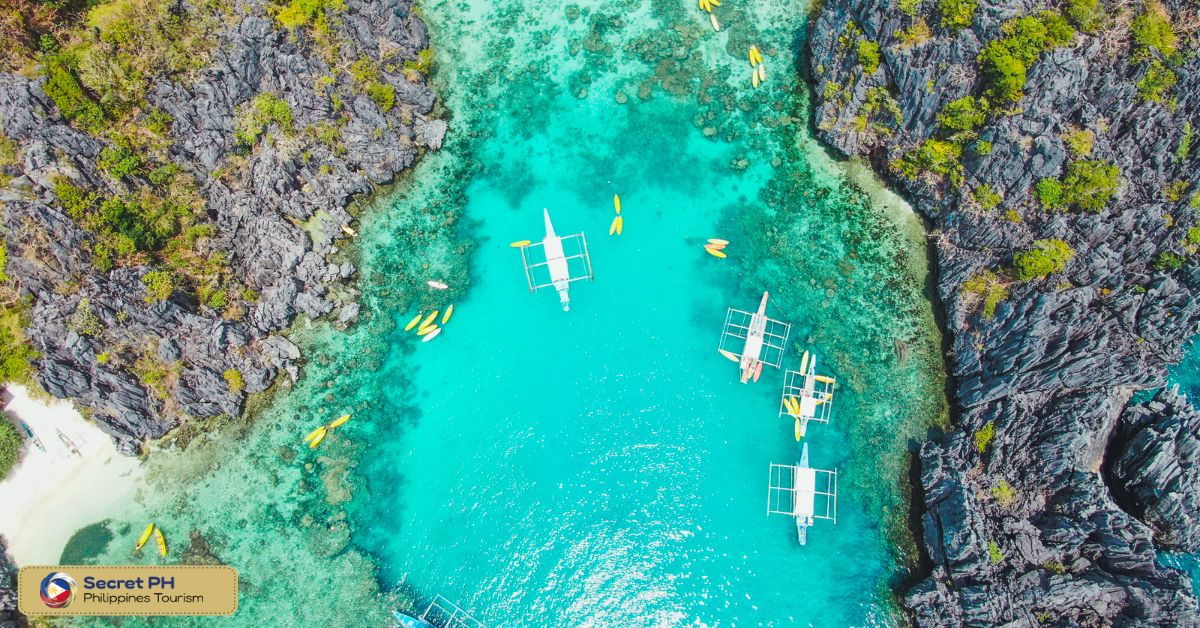 If you want to visit this place, check the directions here.
Davao: Get Up Close with Wildlife and Adventure Activities
Davao is the perfect Philippine destination for adventurers looking to get up close with wild animals. Situated in Mindanao, this city boasts activities such as zip-lining, white water rafting and guided jungle treks where visitors can observe a variety of wildlife.
For those interested in biodiversity, Davao has protected sanctuaries that are home to diverse flora and fauna such as:
The Philippine Eagle
Pygmy Fruit Bat
Philippine freshwater crocodile
All of which can be seen in their natural habitats. River kayaking, wading, and mountain biking are just a few activities you can experience that provide an up-close look at Davao's stunning scenery. From its terrains, caves and islands to its nature trails and resort towns, Davao offers thrilling outdoor adventures suitable for all ages.
If you want to visit this place, check the directions here.
Batanes: Scenic Landscapes for Hiking and Biking
Batanes, located in the northwest corner of the Philippines, offer some of the best outdoor and adventure experiences to be found. From its unspoiled landscapes to its varied terrain. Batanes is a paradise for hikers and bikers. When exploring this province, you'll find yourself surrounded by gorgeous mountain views, sprawling rice terraces, towering limestone cliffs and crystal-clear seas.
Biking routes range from rolling cobblestone roads lined with century-old stone houses to steep ascents up jagged mountains. Giving visitors an opportunity to witness incredible sights like bat caves, spouting geysers, secluded coves and immaculate beaches. What's more, an array of water activities can also be enjoyed in Batanes. Includes sailing on traditional artisanal boats or snorkeling in the pristine waters that are home to myriad aquatic life. A trip to Batanes may be one of the most unforgettable outdoor experiences you partake in your lifetime.
If you want to visit this place, check the directions here.
Cebu: Adventure Park Capital of the Philippines
Cebu, known as the Adventure Park Capital of the Philippines. One of the best destinations for outdoorsy adventurers looking for their next rush of excitement. With over 10 adventure parks and activities to choose from, there's something for everyone! Whether you're hankering for some ziplines and downhill mountain biking, or just want to take in an amazing view while paragliding over the clear blue ocean – Cebu has it all.
Enjoy bungee jumping off breathtaking cliffs and explore natural caves; even try your hand at cliff diving into stunningly beautiful waterfalls. There's no limit to what you can experience here in Cebu – a paradise filled with adventure.
If you want to visit this place, check the directions here.
Mt. Mayon: A Stunning Volcano for Experienced Hikers and Climbers
Mt. Mayon, located in Legazpi City of the Philippine island of Luzon. Considered one of the most stunning volcanoes in the world. It's almost perfectly symmetrical cone makes it a favorite among experienced hikers and climbers. They make their way up its seemingly endless ash slopes to incredible views at the top.
Mt. Mayon is one of many incredible Philippine destinations for adventure and outdoor activities with over 7,000 islands. Abundant natural sites to explore such as mountains, beaches, and forests. For those looking for a challenge, it's hard to beat experiencing what Mt. Mayon has to offer. Even if you don't choose to climb it all the way to its active peak.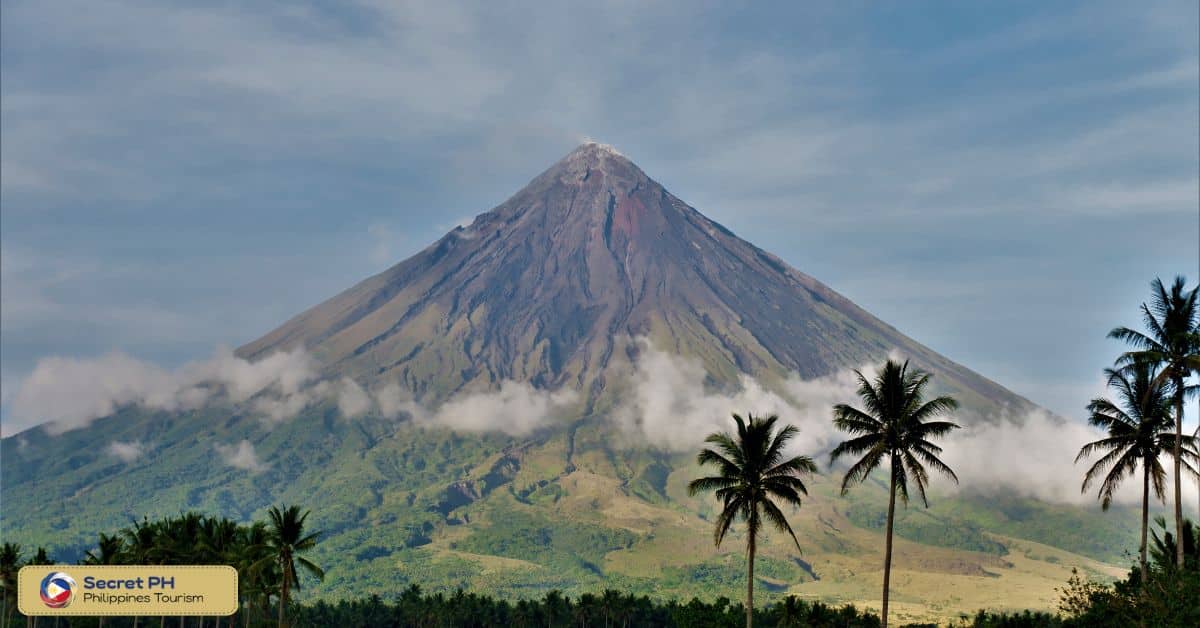 If you want to visit this place, check the directions here.
Caramoan Peninsula: Explore the Beaches and Islets of Bicol
The Caramoan Peninsula in Bicol, Philippines is a one of a kind destination for the adventurous traveler. It is known for its towering mountains, secluded beaches, and various surrounding islets that are ideal for hiking and exploring. Divers will also find plenty to discover underwater with spectacular coral reefs, vibrant reefs flourishing with life and majestic marine creatures just waiting to be studied and appreciated.
Whether you wish to have an adrenaline-filled afternoon of paddle-boarding or go on a leisurely morning snorkeling excursion, there is something here to suit everyone's needs. Additionally, delicious seafood awaits hungry travelers after they've enjoyed the day's activities and adventure!
If you want to visit this place, check the directions here.
Mount Apo: The King of the Philippine Mountains
Mount Apo, located in Mindanao, is the King of the Philippine Mountains. At 9,692 ft., it is the highest mountain in the Philippines and an awe-inspiring sight to behold. It also serves as a top destination for adventure and outdoor activities like trekking, camping, rock climbing, bird watching and more.
Moreover, it boasts of unique flora and fauna that can only be found at heights greater than 6000 feet. Includes its iconic finches and the world's largest eagle – making for a once-in-a-lifetime experience for nature lovers. Mount Apo is truly one of the best Philippine destinations for outdoor adventure seekers.
If you want to visit this place, check the directions here.
In conclusion
The Philippines is a true paradise for outdoor and adventure enthusiasts. From its secluded islands and beach-side escapes to its stunning terrain and vast wildlife sanctuaries. The country has something to offer everyone – no matter how experienced or novice you are at exploration!
Whether you're looking for a thrilling adventure in El Nido, or a serene getaway in Batanes – the Philippines has it all. So come and explore this magnificent corner of the world – there's something here for everyone and plenty to be discovered!