Are you looking for a unique travel destination? Then look no further than the Philippines! A country of over 7,000 islands, it's filled with beautiful beaches, lush rainforests, and friendly locals.
From mountain trekking to city sightseeing, the Philippines offers something for everyone. Here are some compelling reasons why you should visit the Philippines!
The Pearl of the Orient
The Pearl of the Orient Philippines is a breathtaking archipelago that has been home to numerous immigrants for centuries. The country boasts countless natural wonders, from its awe-inspiring landscapes to its diverse wildlife.
From the mountainous regions of Luzon to the bustling city streets of Mindanao, every region in this proud nation has something special to offer. Additionally, no visit is complete without exploring Filipino culture and history.
After being conquered by Spain and the United States, the nation has drawn influence from both and forged an identity amongst its people like no other in Southeast Asia. With its stunning sunsets, friendly people, and welcoming atmosphere, visitors can experience various aspects of this wonderful country any time they choose!
Top Reasons To Visit the Philippines
The Philippines is an archipelago of over 7,000 islands in the Western Pacific Ocean. With its diverse landscape and culture, it is one of the most popular tourist destinations in Southeast Asia. From white-sand beaches to lush rainforests, the Philippines has something for everyone. Here are some of the top reasons to visit the Philippines:
Beaches and Islands
The Philippines is a country that boasts an abundance of stunning beaches and islands, making it a perfect destination for those looking for a sunny and tropical vacation. With over 7,100 unique islands, the Philippines has something for every traveler from passionate surfers to secluded beach lovers.
The crystal water lapping onto sandy shores is breathtaking among lush palms or volcanic rock formations. And with so much variety, you can be sure to enjoy beautiful new sights no matter which island or beach you visit.
From the pristine white sand shores of Boracay and Palawan to the crystal waters of Siargao and Cebu, there is something for everyone in this unique archipelago nation. With world-class diving spots, perfect surfing conditions, and secluded fishing villages—not to mention some of the best sunsets you can find on the planet—it's easy to see why more travelers are turning their attention to the Philippines each year.
The warm hospitality of its people is just as inviting as its natural beauty, making it an ideal vacation destination for all kinds of travelers. You can even island-hop to experience what different places have to offer. Additionally, many of the beaches are protected areas with efforts being made to preserve marine life habitats and native species just waiting to be explored.
With such an array of pristine land and sea scenes, it's easy to see why the Philippines tops many people's lists as a must-see destination.
Delicious Food
The Philippines is a paradise for foodies. From the unique flavors of traditional Filipino cuisine to tantalizing international dishes, there is something to satisfy any palate. The country's diverse culture and vibrant culinary scene make it an ideal destination for those who love to explore new and exciting flavors.
From Lechon (a traditional slow-roasted pork dish) and lumpia (a popular spring roll-style snack) to the iconic halo-halo dessert, the Philippines has no shortage of delicious delights. For seafood lovers, the country also offers an abundance of freshly caught seafood including tuna, octopus, lobster, and squid—all prepared in a variety of ways.
With each region offering its unique flavor profile, visitors can enjoy a truly unforgettable culinary experience in the Philippines.
Warm People and Culture
The Philippines is renowned for its warm and friendly people, who always make visitors feel welcome. Their culture is as diverse and colorful as the tropical islands they inhabit, filled with music and vibrant festivals throughout the year.
From experiencing Filipino hospitality to exploring local markets and experiencing traditional customs, there is always something new and exciting to experience in this special country. Whether it's exploring Villegas' religious sites or learning about their rich history, visitors can expect a truly unique cultural experience while on vacation in the Philippines.
Spectacular Landscapes
The Philippines is home to some of the world's most spectacular and diverse landscapes. From gorgeous beaches and tropical rainforests to awe-inspiring volcanoes, there's something for everyone in this beautiful country.
Visitors can take time to explore the vast rice terraces in Batad or the sublime beauty of Kawasan Falls. For an unforgettable adventure, travelers can scale majestic Mount Mayon or traverse the amazing underground river system of Puerto Princesa.
The multitude of islands also offers different types of beaches, from white sands to black sand shores. Going further inland, you'll find lush jungles, clear rivers, and sparkling waterfalls. For those looking for a more urban experience, Manila's skyline will take your breath away. Whether you're looking for adventure or relaxation, the Philippines has something unique to offer!
With its stunning natural wonders, professional guides, and endless sightseeing opportunities, the Philippines is sure to be a memorable travel destination.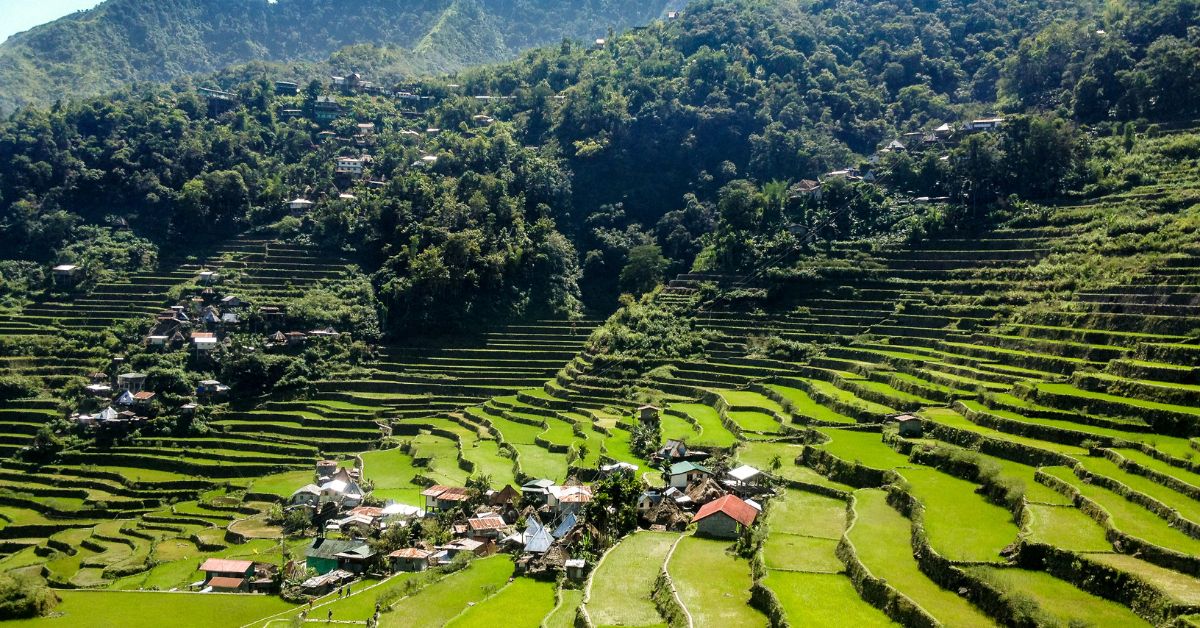 Affordable Prices
Exploring the beautiful archipelago of the Philippines doesn't have to come with a big price tag. Many reasons make traveling to the Philippines a great option, but the top of them all is probably the affordability of it all. Hotels, food, entertainment, and more – everything in the country is surprisingly pocket-friendly.
Nothing here has to break your bank; there are plenty of budget options available no matter what you intend on doing or exploring in this stunningly diverse country. So if you're looking to have an adventure without sacrificing too much from your wallet, then visiting the Philippines should be at the top of your list.
In conclusion
The Philippines is a wonderful destination for travelers of all kinds. From its breathtaking beaches and rich culture to its spectacular landscapes and affordable prices, it's no wonder why more people are choosing to explore this unique island nation each year.
Whether you're looking for an adventure-filled escape or a relaxing getaway, the Philippines has something for everyone. So why not take the plunge and book your next vacation to the Philippines? You won't regret it!