Experience the ultimate luxury getaway at the Avara Nature & Yacht Club in Cala Laiya, Batangas. Escape to the tranquil shores of Cala Laiya and experience the perfect blend of luxury and seclusion at the Avara Nature & Yacht Club.
Indulge in exquisite dining options, spa and wellness services, and adventure-filled activities. The club offers opulent accommodations and stunning views of the Batangas coastline. Enjoy yachting and water sports or plan a dream wedding or event. Unforgettable experiences await at Avara Nature & Yacht Club.
Whether you are looking for a romantic getaway, an adventure-filled holiday, or a luxurious escape with friends and family, Avara Nature & Yacht Club is the perfect destination.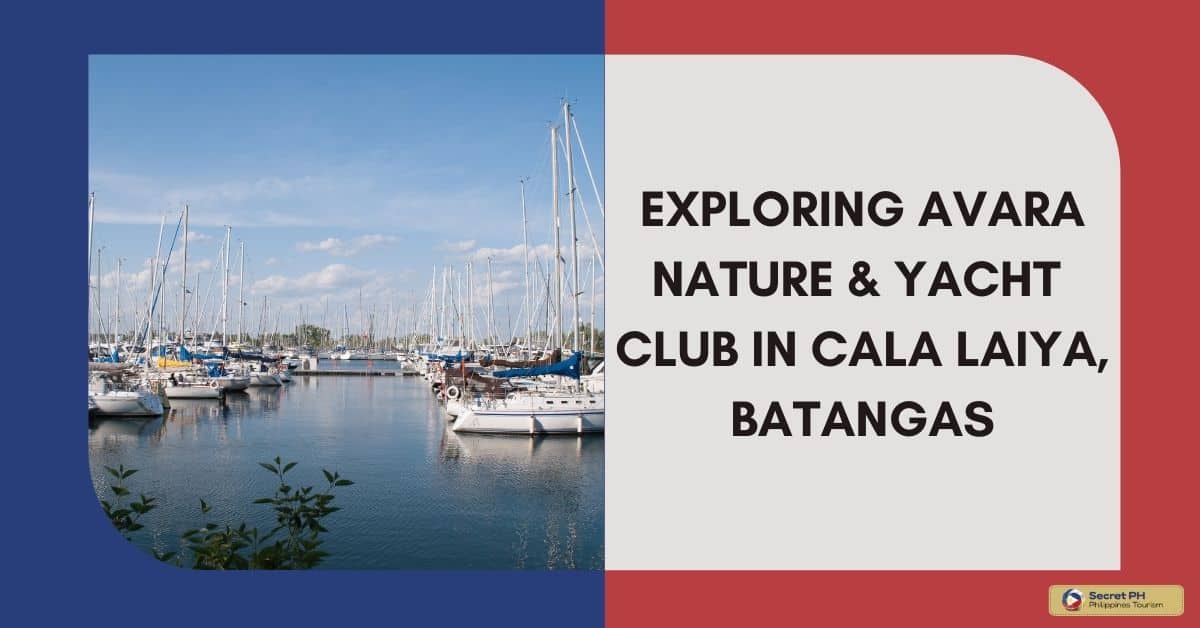 Experience Luxury at Avara Nature & Yacht Club
At Avara Nature & Yacht Club, guests can experience the height of luxury. The resort features lavish suites and villas appointed with modern amenities for a truly luxurious stay.
Each suite is exquisitely designed to create an atmosphere of relaxed elegance and comfort. Relax in your private suite or take advantage of the many on-site amenities such as an on-site spa, fitness center, and pool.
Enjoy a variety of gourmet dining options from the resort's world-class restaurants and bars. Relax with a cocktail in hand or savor the flavors of international cuisine at one of the many eateries.
Guests can also enjoy activities such as kayaking, sailing, fishing, and much more. For the ultimate experience in luxury and seclusion, book your stay at Avara Nature & Yacht Club.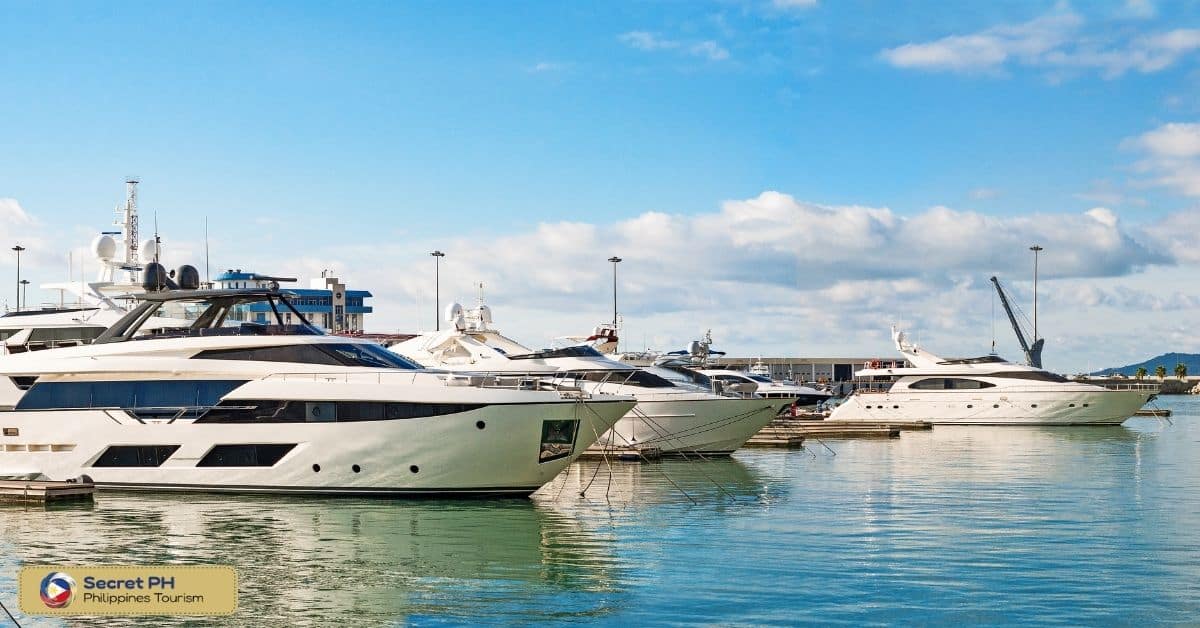 The Secluded Charm of Cala Laiya
Cala Laiya, located in the province of Batangas, is one of the Philippines' most secluded destinations. With its tranquil white sand beaches, crystal clear waters, and lush natural surroundings, this region offers a perfect sanctuary for relaxation and seclusion.
Relax on the beach or explore the majestic cliffs and caves that line Cala Laiya's shoreline. Spend the day snorkeling or diving in the vibrant waters, or simply take in the breathtaking views from your villa.
Cala Laiya is also home to an abundance of wildlife and marine life. Spot rare species of birds among the lush vegetation and spot dolphins playing in the Bay. Take a day trip to Cala Punta, the island's most popular dive site, or marvel at the lush beauty of Pico de Loro.
Whether you are looking for adventure or relaxation, Cala Laiya is the perfect destination for it all. Enjoy luxury and seclusion at Avara Nature & Yacht Club in Cala Laiya, Batangas.
Accommodations at Avara Nature & Yacht Club
The Avara Nature & Yacht Club in Cala Laiya, Batangas boasts an array of luxurious accommodations. From suites to villas, the resort offers a variety of options for guests to choose from. Guests can enjoy breathtaking ocean views from their rooms and indulge in the finest amenities.
Luxurious Villas
Experience complete privacy and unparalleled luxury in one of Avara's twenty-one villas. These villas are designed with your comfort and relaxation in mind, featuring spacious master bedrooms, en suite bathrooms, and private plunge pools. You can choose from one-, two-, or three-bedroom villas, each with its unique charm and breathtaking views of the sea.
Chic Suites
For couples or smaller groups, the suites are a perfect choice. Each suite is elegantly designed, providing comfort and style, making it the perfect place for a quick getaway from the stress of city life. Guests can choose from a sea view or garden view suite, both of which offer unparalleled comfort and style.
Indulge in Exquisite Dining Options
Cala Laiya is a stunning beach destination in Batangas, known for its crystal clear waters, white sandy beaches, and luxurious resorts. In addition to its natural beauty, Cala Laiya also boasts an impressive array of dining options, serving up a variety of cuisines to suit every palate. From casual beachside cafes to upscale restaurants, the dining scene in Cala Laiya is sure to impress.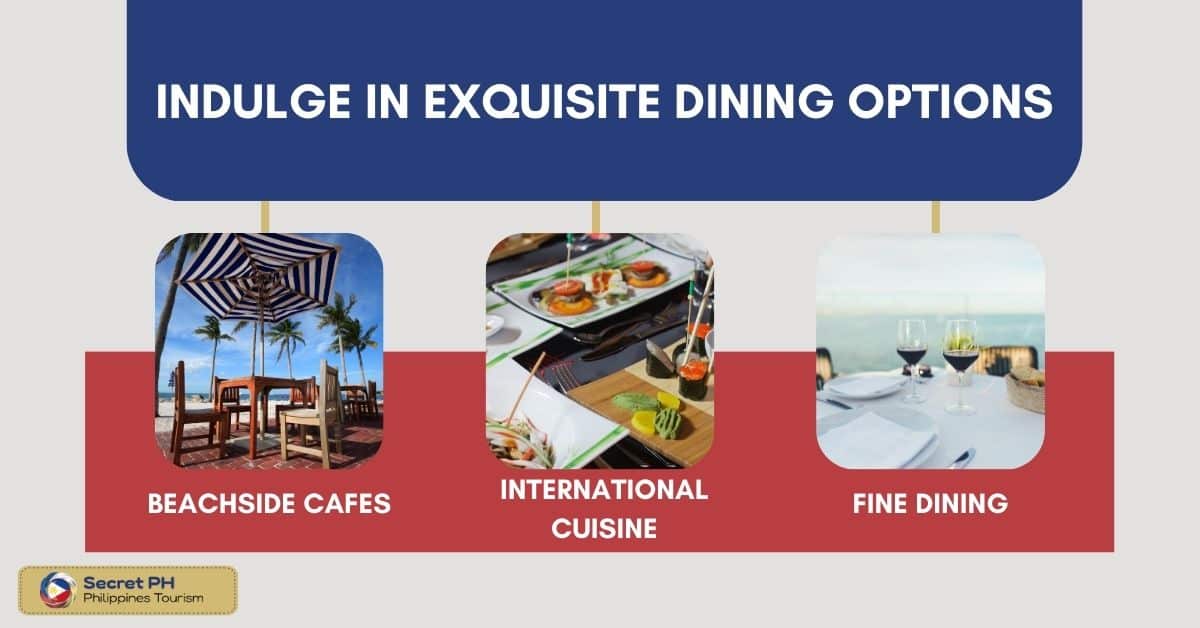 Beachside Cafes
If you're looking for a casual dining experience, there are plenty of beachside cafes in Cala Laiya serving up delicious local cuisine. Enjoy fresh seafood dishes like grilled squid, shrimp dishes, and fish stews while taking in the stunning ocean views. These cafes offer a relaxed atmosphere perfect for a leisurely meal or a quick bite while on the go.
International Cuisine
If you're in the mood for something more exotic, Cala Laiya has a range of international cuisine options. From Italian restaurants serving up fresh pasta dishes to Japanese sushi bars offering the finest of sushi and sashimi, the dining options in Cala Laiya are truly diverse.
Fine Dining
For those looking for an upscale dining experience, Cala Laiya has a handful of fine dining options as well. These restaurants offer meticulously prepared dishes made with the freshest ingredients, accompanied by an extensive wine and cocktail list. Expect impeccable service and a breathtaking ambiance at these high-end establishments.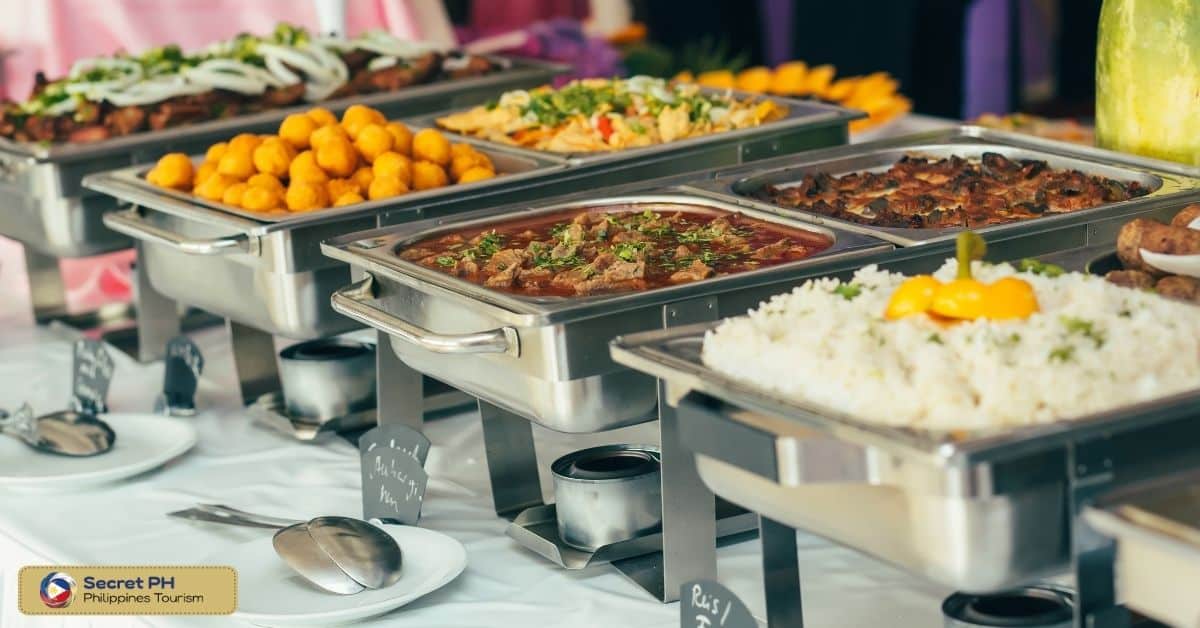 Enjoy Yachting and Water Sports
Avara Nature & Yacht Club in Cala Laiya, Batangas offers a range of activities for those seeking to experience the thrill and luxury of yachting and water sports. From sailing to kayaking, and from diving to fishing, there's something for everyone at Avara Nature & Yacht Club.
1. Sailing and Yachting– Explore the open seas of Cala Laiya in style with sailing or yachting tours at Avara Nature & Yacht Club. Guests can choose from a variety of vessels ranging from traditional sailboats to luxurious yachts, each complete with a knowledgeable crew. Soak up the sun and explore the surrounding islands as you cruise around Cala Laiya's picturesque coastline.
2. Kayaking and Canoeing- For an intimate experience of the area's tranquil waters, try a kayaking or canoeing tour. Guests can rent a kayak or canoe and explore the nearby coves and islands at their own pace. Enjoy a leisurely paddle up the river, navigating around mangroves and other wildlife, or head out for an adventure off the coast of Cala Laiya.
3. Diving and Snorkeling- If you're looking to explore the vibrant underwater world of Cala Laiya, try diving or snorkeling. Dive into the depths of the ocean and experience an array of colorful fish and marine life. The experienced guides at Avara Nature & Yacht Club will introduce you to some of the area's most popular dive sites, each offering something unique.
4. Fishing and Boating– For the more adventurous at heart, fishing, and boating excursions are available. Get out on the open water in a boat and spend the day trying your luck at catching some of Cala Laiya's finest fish. Or if you prefer to stay close to shore, cast a line and try your luck at landing the catch of the day.
Adventure and Activities in Cala Laiya
Cala Laiya in Batangas might just be the perfect destination for you. Located on the southern coast of Luzon, this tropical paradise boasts stunning beaches, clear waters, and lush greenery. But that's not all it has to offer, you'll find plenty of exciting activities that will satisfy even the most adventurous of travelers.
Watersports Galore
Water lovers will have a field day in Cala Laiya. With its crystal-clear waters, this place is perfect for a variety of water sports, such as snorkeling, kayaking, and scuba diving. Get up close and personal with the rich marine life of the area, and explore the coral reefs and underwater caves.
Hiking and Trekking Adventures
For those who prefer their adventures on land, Cala Laiya has plenty of hiking and trekking trails to choose from. The area is surrounded by lush greenery, and you can explore it all by choosing from the many guided tours offered in the area.
Thrilling ATV Rides
Feel the rush of adrenaline with an all-terrain vehicle (ATV) tour. Take on the rough terrains of Cala Laiya with the newest addition to the activity lineup. Zip your way through rugged terrain, muddy trails, and rivers with ATV rentals.
Zipline and Wall Climbing Adventure
For those who are always on the lookout for an adrenaline rush, try the zipline and wall climbing activities at Cala Laiya, Batangas. Soar through the sky with the zipline or climb the wall and challenge yourself to reach the top.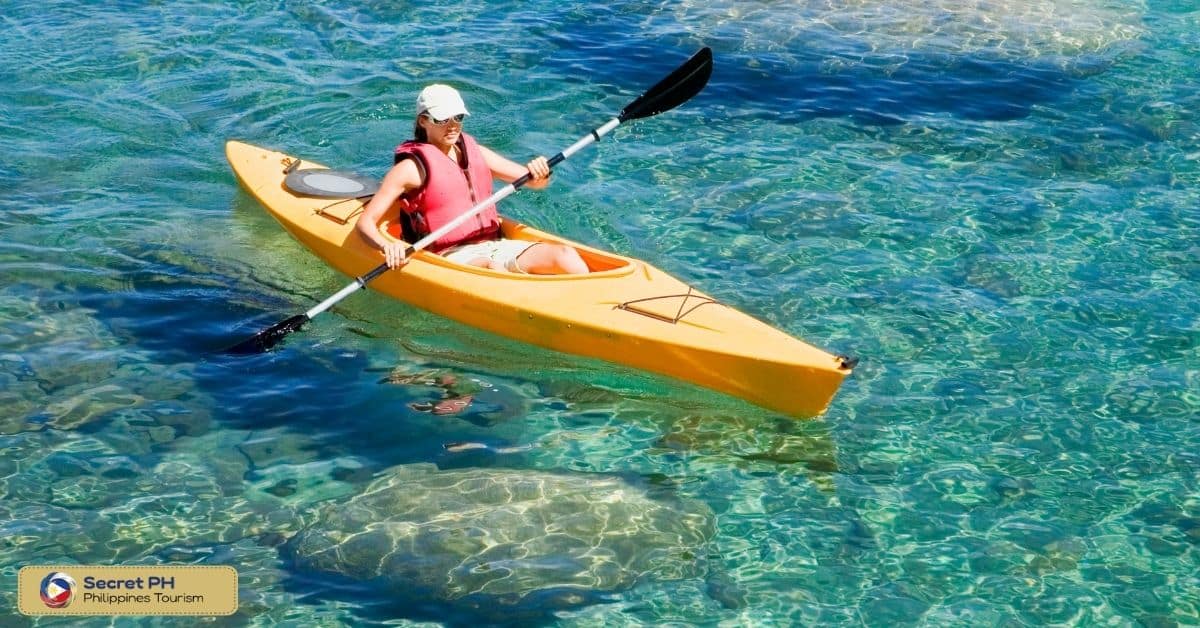 Spa and Wellness Services at Avara Nature & Yacht Club
Take a break from the hustle and bustle of everyday life and treat yourself to an indulgent spa day at Avara Nature & Yacht Club. Located in beautiful Cala Laiya, Batangas, this resort offers an array of luxurious and rejuvenating spa treatments.
Relaxing Massages: Rejuvenate your body and mind with a relaxing massage at the Avara Nature & Yacht Club. From traditional Swedish massages to hot stone therapy, our experienced therapists will help you escape the stress of everyday life and restore balance in your body and spirit.
Facials and Skin Treatments: Avara Nature & Yacht Club's expert estheticians offer a range of facial treatments to keep your skin looking fresh and radiant. Choose from our selection of luxurious facials and let our experienced team bring out the best in your complexion.
Body Wraps and Body Scrubs: Relax and revive your skin with our selection of body wraps and scrubs. Our experienced staff will help you choose the perfect treatment for your needs, whether it's a hydrating coconut body scrub or an invigorating herbal wrap.
Yoga and Meditation Sessions: Experience peace and tranquility during a yoga or meditation session at Avara Nature & Yacht Club. Our experienced instructors will guide you through a series of simple yet powerful practices, designed to bring balance and calmness into your daily life.
Weddings and Events at Avara Nature & Yacht Club
For couples looking for a dream wedding destination, Avara Nature & Yacht Club in Cala Laiya is a perfect choice. With its luxurious accommodations and stunning beach views, this idyllic setting offers the perfect backdrop for your special day.
The resort boasts an array of elegant venues, from outdoor terraces to private villas, and can accommodate groups of any size. Let the experienced staff at Avara Nature & Yacht Club take care of all the details, from catering to décor, so you can focus on creating memories that will last a lifetime.
Avara Nature & Yacht Club is also a great choice for hosting business events, corporate retreats, and team-building activities. The resort offers a range of flexible meeting and event spaces, complete with audiovisual equipment and state-of-the-art technology.
With its luxurious amenities and exceptional service, Avara Nature & Yacht Club is the perfect venue for any occasion. Create an unforgettable experience for your guests with a visit to Avara Nature & Yacht Club in Cala Laiya, Batangas.
In conclusion
At Avara Nature & Yacht Club, guests will find the ultimate combination of luxury and seclusion. From its lavish accommodations to its gourmet dining options, this resort offers an unforgettable experience for any occasion.
Whether you're looking for a romantic getaway or a place to host your next event, Avara Nature & Yacht Club has something for everyone. Enjoy a relaxing spa day, indulge in watersports and outdoor activities, or experience fine dining and breathtaking views. Make your stay at Avara Nature & Yacht Club an unforgettable one.