Heritage hotels in the Philippines offer a unique opportunity to experience the country's rich history and cultural heritage firsthand. From the grand colonial mansions of Casa Juico to the heritage houses of Las Casas Filipinas de Acuzar, these hotels provide an authentic and unforgettable travel experience.
We'll outline why staying at one of the best heritage hotels in the Philippines is worth it and how you can make the most of your trip. From exploring cultural attractions such as ancestral monuments and historic sites to enjoying a unique dining experience, discover why it's beneficial to stay in a heritage property in the Philippines.
The Cultural Heritage of the Philippines
The Philippines is a Southeast Asian country with a rich history that dates back thousands of years. The culture of the Philippines is an amalgam of Malayo-Polynesian, Chinese, Spanish, and American influences. It has molded the Filipino way of life into something distinctive. One great way to experience this unique culture is to stay at one of the country's many heritage hotels.
These establishments are typically set in historical locales and feature traditional furnishings. It has handwoven hammocks, rattan furniture, and coconut-wood beds. You can indulge with regional cuisine from across the islands. A stay in one of these heritage hotels can be a fulfilling way to experience some of Philippine cultural heritage.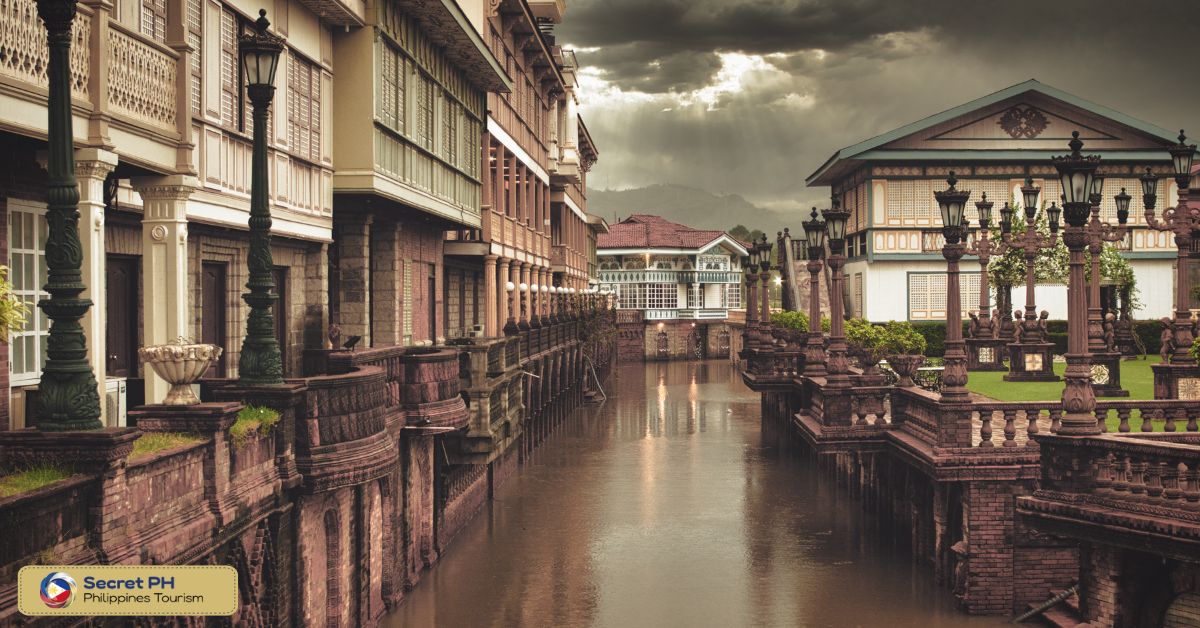 Heritage Hotels in the Philippines
Exploring the cultural history of a region is enhanced when one stays within its heritage hotels. Not only celebrates the culture of a place but also presents us with a certain luxury. The Philippines offers some of the world's best heritage hotels, which are steeped in Philippine culture.
Whether you're looking for beachside escape or colonial sophistication, you'll be able to find unique getaways. With so many options to choose from, all guests are sure to find their perfect, unforgettable heritage hotel experience.
Casa Juico
Casa Juico, located in the Philippines, is a family-owned and operated hotel. With its commitment to providing a warm and homely hospitality to guests, Casa Juico makes sure that their stay will be as comfortable.
Specializing in traditional Filipino cuisines made from local foods, the kitchen provides delicious meals for all guests to enjoy. On top of that, the staff puts an emphasis on service excellence and pays attention to every detail so that each guest has an unforgettable experience.
Accommodations and amenities
Casa Juico offers the perfect accommodation to explore how a modern country holds on to its traditional heritage in comfort. This boutique hotel features classic rooms designed with hardwood furniture and décor made from handwoven fabrics. It has premium amenities like air conditioning, Wi-Fi access, mini full-sized refrigerator, and private bathroom.
Other inviting amenities include an outdoor patio allowing guests to unwind while overlooking a scenic pool area. An ideal selection for anyone looking for affordable lodging with easy access to Philippines' top attractions.
Address: 134, 1104 Roosevelt Ave, San Francisco del Monte, Quezon City, 1104 Metro Manila
Phone:  (02) 8866 8500
Las Casas Filipinas de Acuzar
Las Casas Filipinas de Acuzar is a property located in Bagac, Bataan Philippines. It was established in 2008 by architect and businessman Jose 'Gerry' Acuzar, who wanted to preserve Philippine heritage through the restoration of Spanish-era houses. All of the shops, sari-sari stores, cobblestone streets and churches have been reconstructed from various parts of the Philippines – from Pampanga to Ilocos Norte.
There are 25 casas within its 270 hectare area, including a colonial estate with pool and large reception hall for weddings or any other occasions. Visitors can explore the area on a kalesa ride or spend time adventures cruising and swimming at BoBo River.
Accommodations and Amenities
Philippines is a beautiful and diverse country offering a wide range of extraordinary accommodations and amenities. Las Casas Filipinas de Acuzar, for instance, seeks to provide its esteemed guests with the highest quality of hospitality. The Philippines' foremost heritage resort offers its visitors exceptional luxury experiences nestled in a lush tropical setting.
With its curated collection of restored ancestral houses sourced from around the Philippines, Las Casas Filipinas de Acuzar is a unique and stylish accommodation choice that can cater to various needs and occasions. Aside from luxurious rooms inside these ancestral structures, several other amenities are available. There's formal gardens, an infinity pool with Jacuzzi, wellness spa center, grand ballroom, conference hall & seminar rooms. There are pools in specific areas within the property and unparalleled sunset view of the sea against its hillside backdrop.
Address: Brgy, Bagac, 2107 Bataan
Phone: +639178729361
The Manila Hotel
The Manila Hotel is a luxurious 5-star hotel located in Philippines' capital city, Manila. Since its creation over 100 years ago, the Hotel has provided guests with nothing less than exceptional service. With its commanding view of the famed Manila Bay and grandiose lobby, the hotel promises to exceed expectations like no other.
Its elegantly adorned guestrooms are equipped with modern amenities and provide a delightful accommodation no matter the occasion. From well-appointed wellness centers to gastronomic delights, the hotel was designed to surprise and please even the most discerning visitors to Philippines' finest accommodation facility.
Accommodations and Amenities
The Manila Hotel is one of Philippines' most iconic destinations. Located in the heart of Manila, this luxurious hotel has been standing since 1912 and today offers relaxing accommodations and amenities. Its rooms come fully stocked with comfortable beds, complimentary WiFi, and have pristine views of the Manila Bay area.
Guests can take part in its restaurants to try traditional dishes from all over Philippines, enjoy its swimming pools and on premise casino, or get a dreamy rejuvenating massage at the 5-star spa. There are also business event venues for conferences, workshops and symposia – Ideal for corporate travelers as well as leisure.
Address: 1 Rizal Park, Ermita, Manila, 0913 Metro Manila
Phone: (02) 8527 0011
The Heritage Hotel Manila
The Heritage Hotel Manila is a prestigious four-star hotel located in Philippines. Offering luxurious stay with distinguished services, the property is absolutely situated to provide guests with easy access to famous and historical sites such as Intramuros, Malacañan Palace, and bustling nightlife venues.
Whether traveling for business or leisure, staying at The Heritage Hotel Manila ensures that guests can constructively explore these major attractions in Philippines. From its well-appointed accommodation to an array of diverse dining options, guests get to enjoy modern comforts blended into a graceful setting.
Accommodations and Amenities
The Heritage Hotel Manila is a Philippines-based hotel catering to guests wanting a luxurious but homey feel to their hospitality. Offering 518 rooms, it also boasts of its wide array of accommodations and amenities that include multiple restaurants, indoor and outdoor swimming pools, spa treatments, fitness centre and even an in-house casino. With the perfect mix of modern luxuries in an elegant setting, the Heritage Hotel Manila is perfect for business or leisure trips alike.
Address: Roxas Boulevard, corner Epifanio de los Santos Ave, Pasay, 1300 Metro Manila
Phone:  (02) 8854 8888
White Knight Hotel Intramuros
White Knight Hotel Intramuros is situated in the Philippines and is perfectly placed for cultural exploration. Visit nearby forts, museums and churches, or take the time to explore Manila's oldest district. Guests can also indulge in a relaxing experience of the town's many shopping centers before exploring its many historical attractions, such as San Agustin Church and Fort Santiago.
With its ideal central location as well as its wealth of amenities and activities, White Knight Hotel Intramuros offers visitors an unforgettable historical Philippine adventure with all the necessary comforts right at their fingertips.
Accommodations and Amenities
Located in the Philippines, White Knight Hotel Intramuros provides guests with an array of accommodations and amenities. From elegantly-furnished Premier Rooms to the Royal Suite, visitors can choose the ideal space for their needs. Offering regional and international cuisine, the hotel dining options are sure to please every palate.
Guests can stay connected with complimentary Wi-Fi throughout the hotel and convenient travel options from Manila Airport. Laundry service and a business center round out White Knight Hotel Intramuros' offering for a pleasant stay for both business and pleasure.
Address: General Luna Street, corner Urdaneta St, Intramuros, Manila, 1002 Metro Manila
Phone:  (02) 7117 0802
Ciudad Fernandina Hotel
Ciudad Fernandina Hotel is a premier luxury hotel located in Manila, Philippines. Surrounded by beautiful views of the city and the harbor, this luxurious retreat provides both relaxation for guests and excellent business amenities. From a spacious courtyard to eight different room options ranging from standard to deluxe suites, Ciudad Fernandina offers no shortage of modernity and comfort for travelers.
The hotel also boasts a full-service spa offering therapeutic massages, sauna sessions and body treatments that combine Eastern healing practices with Western holistic therapies. Additionally, guests can take advantage of the fitness center with access to lighted indoor courts and outdoor pools equipped with lounging chairs.
Accommodations and Amenities
Ciudad Fernandina Hotel is situated in Philippines and offers guests a home away from home experience. With unique accommodations and amenities, the hotel strives to make customers feel as comfortable and relaxed as possible.
Each room is perfectly equipped with air conditioning, cable television, private bathroom, internet access, telephone line and more. Guests are treated to luxuries such as poolside loungers, spa treatments and delicious meals served daily. There's also housekeeping services available inside the hotel to ensure each stay is perfect in every way.
Address: Corner Mabini Street, 26 Plaridel St, Vigan City, Ilocos Sur
Phone: (077) 722 3765
The Bayleaf Intramuros
The Philippines is a wonderful country, and The Bayleaf Intramuros is a great example of Philippines' hospitality. This hotel offers excellent rooms, amenities, and services that make for the perfect stay in the Philippines. Guests can take advantage of the outdoor pool, family-friendly activities, tennis court and entertainment center which are available onsite.
Food lovers can choose from several dining options within walking distance to the hotel. An assortment of curated local experiences helps guests explore Intramuros and feel connected to the Philippines culture.
Accommodations and Amenities
The Bayleaf Intramuros offers visitors a wide array of accommodations and amenities. This four-star hotel boasts a variety of comfortable guestrooms with stunning city views and amenities such as complimentary WiFi and flat-screen HDTVs. It also features an outdoor swimming pool and a spa so that you can relax after a day of sightseeing.
Along with significant modern conveniences, guests can enjoy delectable local cuisine at the hotel's restaurant or take a leisurely stroll through its lush garden surroundings. Whether looking for modern comforts or cultural immersion experiences, The Bayleaf Intramuros is an excellent choice to spend your Philippine vacation.
Address: Muralla St, Intramuros, Manila, 1002 Metro Manila
Phone: (02) 5318 5000
The Henry Hotel Manila
The Henry Hotel Manila is a luxurious experience in the Philippines that provides a unique blend of modern convenience and historic architecture. Located in the heart of Pasay City, it is a re-purposed 1913 home turned hotel, boasting vintage charm and timeless grace, while still offering all the amenities you would expect from a five-star hotel.
Featuring 55 uniquely designed rooms, two restaurants with locally sourced cuisine, an outdoor swimming pool, and a co-working space with stunning city views – there is something for everyone here. Spend your stay at The Henry Hotel Manila to get away and immerse yourself in its classic beauty.
Accommodations and Amenities
Situated in Philippines's Metropolis, The Henry Hotel Manila provides guests with chic accommodations and amenities that exceed expectations. Guests are provided a world-class experience with the hotel's modern design aesthetic, luxurious amenities like prime restaurants and lounge bars, business center and fitness center, as well as top-notch services such as 24-hour front desk assistance and concierge service. The Henry Hotel Manila offers your perfect housing solution to truly immerse in Philippines's culture while enjoying the utmost comfort of home.
Address: A15, 2680 Compound, 2680 F.B. Harrison St, Pasay, 1302 Kalakhang Maynila
Phone: (02) 8807 8888
Hotel Luna
Hotel Luna is a luxurious boutique hotel nestled in the Philippines offering guests an unparalleled experience. The property is an idyllic retreat from the hustle and bustle of city living, surrounded by lush green landscapes and captivating ocean views. Guests can take advantage of the exclusive amenities such as a spa, gym, and on-site infinity pool to relax and rejuvenate after a long day of sightseeing or work.
Accommodations and Amenities
Hotel Luna, located in Philippines, offers a wide variety of accommodations and amenities for travelers and locals alike. The rooms are equipped with modern amenities such as air conditioning, flat screen televisions, mini-fridges and complimentary Wi-Fi to ensure a comfortable stay. Additionally, the hotel offers an array of on-site facilities such as a swimming pool, restaurant, lounge area and concierge services to provide convenience for all guests.
The hotel ensures the safety of its visitors by having 24/7 security in public areas and CCTV surveillance systems installed throughout the facility. With its diverse range of features and services available at competitive prices, Hotel Luna is indeed an ideal destination to enjoy a pleasant visit in Philippines.
Address: De Los Reyes St, Vigan City, Ilocos Sur
Phone:  (02) 8373 3333
Casa Vallejo
Casa Vallejo is a popular destination in the Philippines located in Baguio City. It was established in 1909, making it the oldest existing establishment in the area. The hotel was designed with a Spanish colonial-style structure, and features large sliding doors and balconies for sweeping views of nearby hills.
There are also rooms available for special occasions such as weddings or conferences. Whether it's a weekend getaway or an extended stay, Casa Vallejo promises to provide an unforgettable experience of comfort and hospitality that makes it a top choice amongst travelers seeking a luxurious holiday experience in Philippines.
Accommodations and Amenities
Boasting distinctively designed rooms, Casa Vallejo allows travelers to experience traditional hospitality with modern facilities. The well-equipped rooms ensure guests have everything they need for a comfortable stay while the friendly staff are on hand should any further assistance be required. With features like babysitting and laundry services, travelers can be rest assured that they will receive an enjoyable stay no matter the purpose of their visit.
Address: 231, Baguio, Benguet
Phone: (074) 424 3397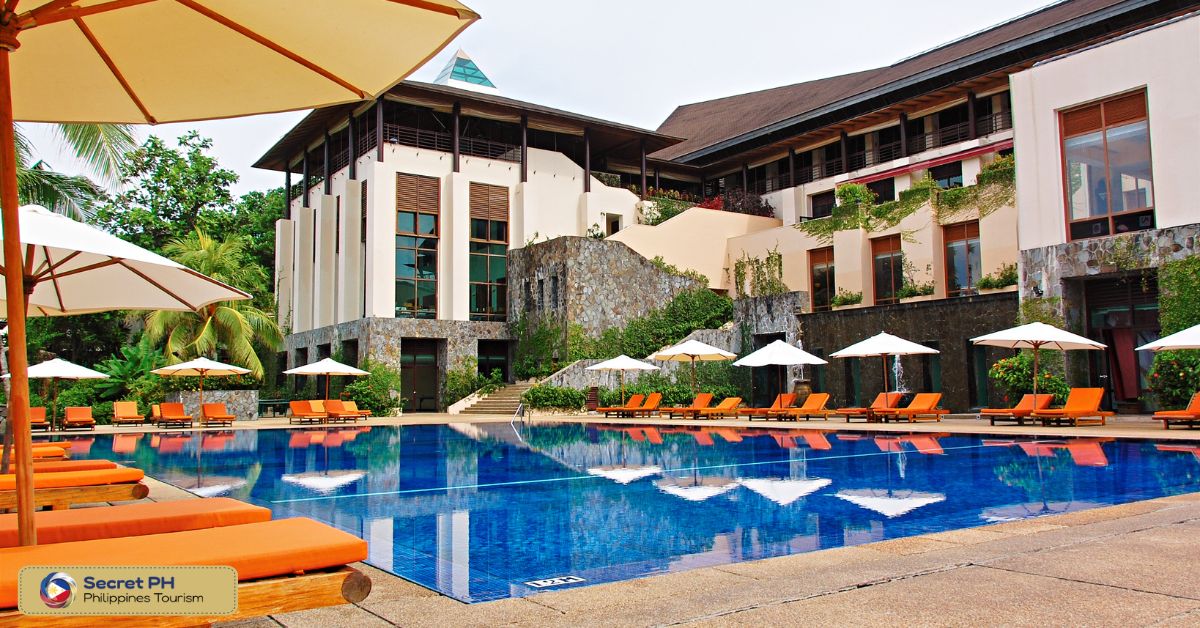 Benefits of staying at heritage hotels
Staying at a heritage hotel has many benefits. The Philippines is the perfect destination for travelers looking to benefit from such stays. Heritage hotels often offer more culturally enriched destinations that give visitors an opportunity to fully experience the charm and unique atmosphere of Philippines' rich culture.
By taking advantage of such authentic experiences, travelers are able to gain invaluable insight into local history, tradition and culture while indulging in luxurious accommodations that make their stay even more delightful.
Authenticity and cultural immersion
Heritage hotels are typically found in historical areas, providing guests with unique insights into traditional Filipino architecture as well as sustainable practices. Not only will travelers have access to knowledge passed down from generations of locals that help bring the Philippines' vibrant culture and spirit to life, they will also be supported by passionate individuals and local business owners.
As such, staying at a heritage hotel not only provides a deeper understanding of Philippines' history, it ensures an amazing cultural experience with one-of-a-kind hospitality.
Unique architecture and design
Philippine architecture and design is unique and distinct, giving each heritage hotel more of a one-of-a-kind charm. Philippines has a rich history, and staying at a heritage hotel can provide visitors with the opportunity to immerse themselves in that history.
Every corner of the building displays the culture, artifacts, and artwork of Philippines' past. Staying in a heritage hotel also provides the benefit of modern comforts and amenities like air conditioning, high quality bedding, in-room entertainment systems and 24 hour concierge. Heritage hotels pack these modern amenities amidst vintage elements to give guests an unforgettable experience steeped in Filipino cultural roots while enjoying quality accommodation.
Personalized service and attention to detail
A stay at a heritage hotel in Philippines offers much more than just a comfortable night's sleep. With personalized service and attention to detail, these luxury hotels provide an unparalleled experience.
From fragrant bath amenities to extraordinary pillow cases and heavenly beds. You'll enjoy customized features that can turn your stay into a special moment. Whether its exclusive access to special facilities or extra room space for your next meeting, heritage hotels come with great benefits that will surpass your expectations.
Tips for booking a heritage hotel
Booking a heritage hotel is an ideal way to experience Philippines culture and history first-hand. Planning your stay can be daunting, however, without the right tips. With a little pre-trip planning, guests can ensure a peaceful and memorable stay in Philippines with their pick of unique and enjoyable heritage hotels.
Research and planning
When it comes to booking a heritage hotel in the Philippines, the key is to plan ahead and do some research first. Knowing your budget, travel dates and type of accommodation desired ahead of time will help you save time and money.
Looking for reviews online or contacting the hotel directly can give you insights on room options. Some hotels offer packages with special rates and free activities, so it may be worthwhile to check what kind of deals are available. The Philippines has many unique heritage properties that can provide guests with an extraordinary trip and one-of-a-kind experience.
Room selection and preferences
When choosing a heritage hotel, it pays to research the room types and selections. Luckily, most of these establishments come with helpful staff that are ready to assist in accommodating guests' requests. Travelers should take advantage of this and communicate their specific requirements ahead of time.
It is also important to check if there are unique offerings particular to the establishment. By doing your homework before booking accommodation at a heritage hotel, you can leave with a memorable experience that will make you yearn for another visit to the Philippines.
Budget considerations
When booking a heritage hotel in the Philippines, budget considerations are important. One way to help narrow down your options and stay within your budget is to take time to read reviews and investigate hotel policies.
Comparing different rates and packages can be helpful when looking for an affordable option that meets the needs. Finally, taking advantage of online deals and discounts may provide additional ways to save on accommodations.
In Conclusion
Philippines is a popular destination among tourists of all ages. Its rich culture, stunning landscapes and historical sites will leave any traveler wanting to visit again. History and heritage play an important role in the Philippines. Staying at one of the best Heritage Hotels in the country provides guests with an incredible experience that showcases the region's culture, and history.
The amenities of heritage hotels provide unique stays that offer insight into Filipino culture while providing comforts. Whether it's learning local cuisine, exploring nearby sites or simply admiring the views, a stay at one of Philippines' best Heritage Hotels will be a memorable one.