Are you looking for a unique culinary experience? Look no further than the Parada ng Lechon, an annual festival celebrating the traditional Filipino lechon.
Get ready to feast your eyes and stomach at the Parada ng Lechon in the Philippines. This vibrant festival showcases the famous roasted pig dish and offers a unique culinary and cultural experience.
From savory pork belly to sweet-and-sour sauces, it's a feast for your eyes and stomach! So if you're looking for something new and exciting to try, check out the Parada ng Lechon this year – it promises delicious food and an unforgettable cultural experience.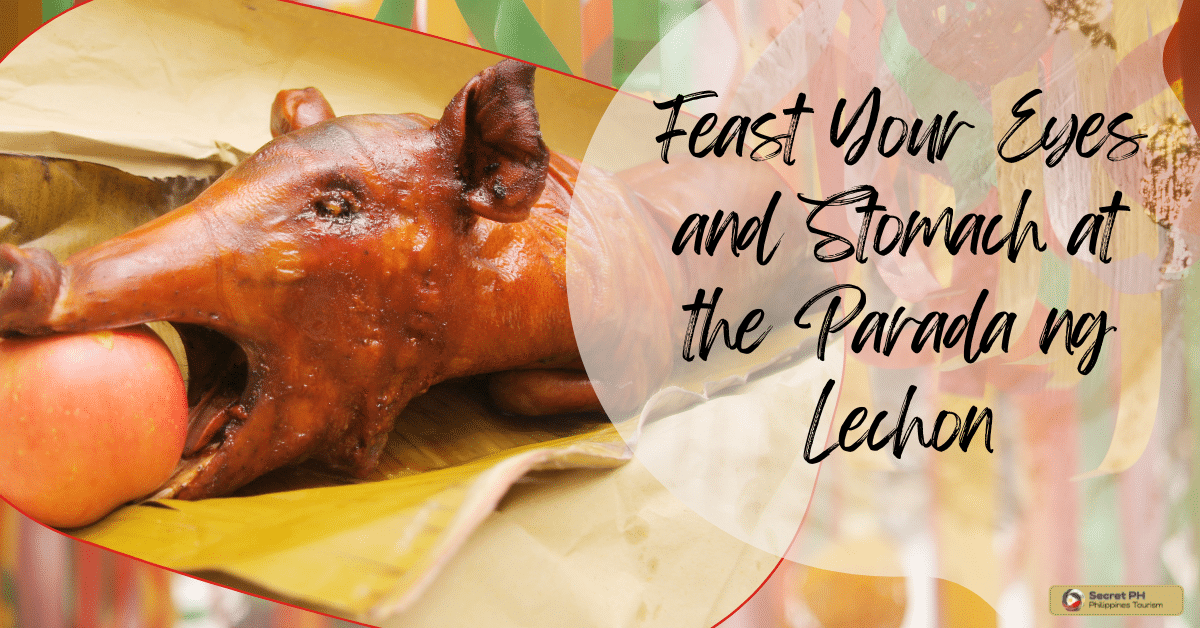 What is the Parada ng Lechon?
The Parada ng Lechon is an exciting annual event held in the Philippines, where participants roast and present their finest pigs for judging. It is a traditional festival that celebrates the famous and sought-after lechon, or spit-roasted pig served on special occasions like birthdays and fiestas throughout the country.
Visitors can savor samples of mouthwatering lechon while admiring the decorated pig sculptures crafted by skilled roasters. Everyone can be part of history at the Parada ng Lechon, whether spectators or competitors!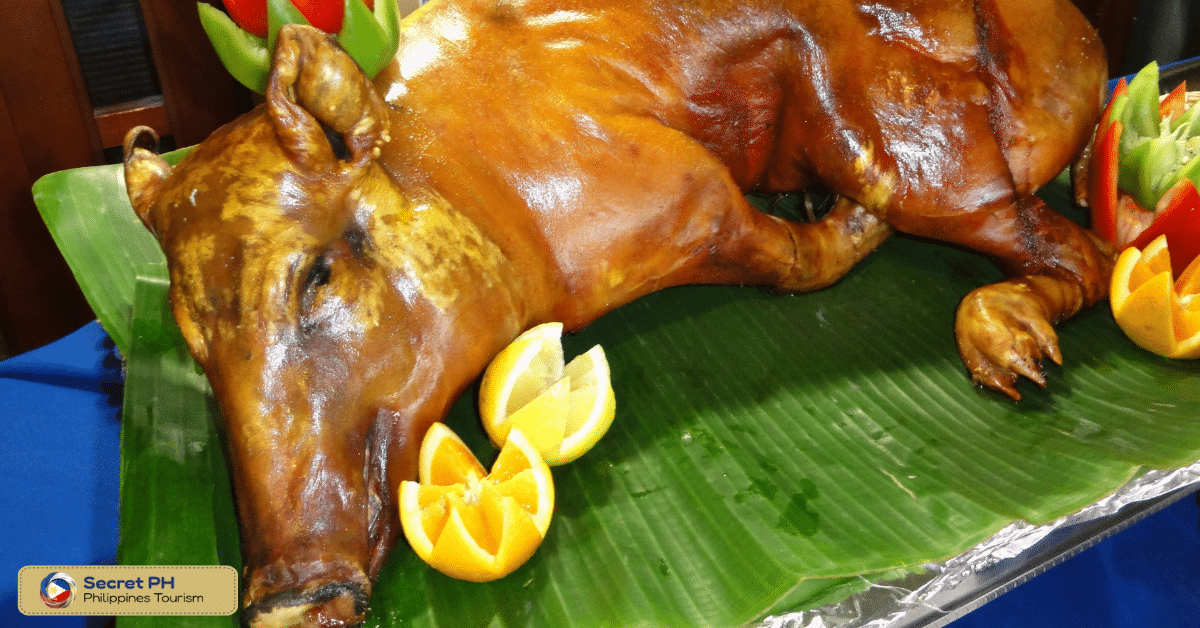 History of the Parada ng Lechon in the Philippines
The Parada ng Lechon, or the Parade of the Roasted Pig, is a centuries-old festival held in Balayan, Batangas, in the Philippines. The annual event has had many iterations over its rich history, yet still remains true to its core – celebrating the mouthwatering roasted pig with an extravagant parade that serves as a tribute to its beloved delicacy.
Legends about how the tradition began to exist throughout local folklore – one story says that in pre-colonial times, the roast pig served as offerings to ancestor spirits.
Ultimately, it has become an expected part of celebrations, from family gatherings to grand festivals such as San Juan Pascuera, where families gather around a feast of lechon and native delicacies.
Through it all, the Parada ng Lechon has remained a treasured tradition for generations of Filipino families, ensuring that during this heartwarming celebration, everyone can savor not only delectable food but also meaningful heritage.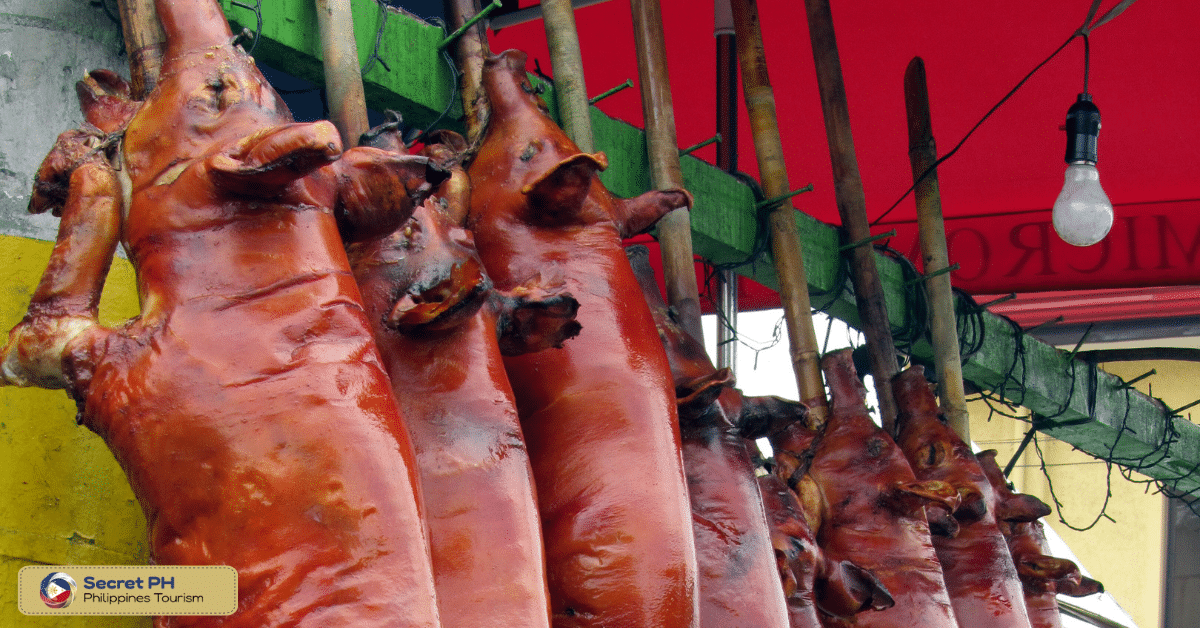 Significance of Lechon in Philippine Culture
Lechon, or roasted pig, has been a special part of Filipino cuisine, culture, and celebration since it was first served during a provincial feast in Cebu more than 400 years ago.
Today it continues to be an important Filipino custom; families gather to cook lechon as a symbol of love while honoring cultural tradition. During festivals and other celebrations throughout the country, lechon symbolizes the spirit of community and hospitality.
The traditional methods of cooking this prized dish are respected, and each region boasts its own variations; from traditional herbs to stuffed pork cuts, there's something for everyone at the Parada ng Lechon.
Highlights of the Parada ng Lechon
Feast of Lechon Dishes
Foodies and pork lovers alike will delight in the scrumptious dishes served during the Parada ng Lechon. Here you'll find a variety of traditional and creative lechon offerings cooked over wood-fire spits and charcoal pits.
From traditional stuffed whole lechons to creative dishes featuring lechon as an ingredient, there's something to satisfy everyone's appetite.
Street food stalls serve everything from savory sandwiches to tacos, allowing passersby to fill their bellies with fiery flavor. Each recipe holds its own unique essence inside, making for some of the most delectable dishes imaginable.
Attendees won't miss the opportunity to feast upon the expertly crafted flavors at this delectable celebration of lechon!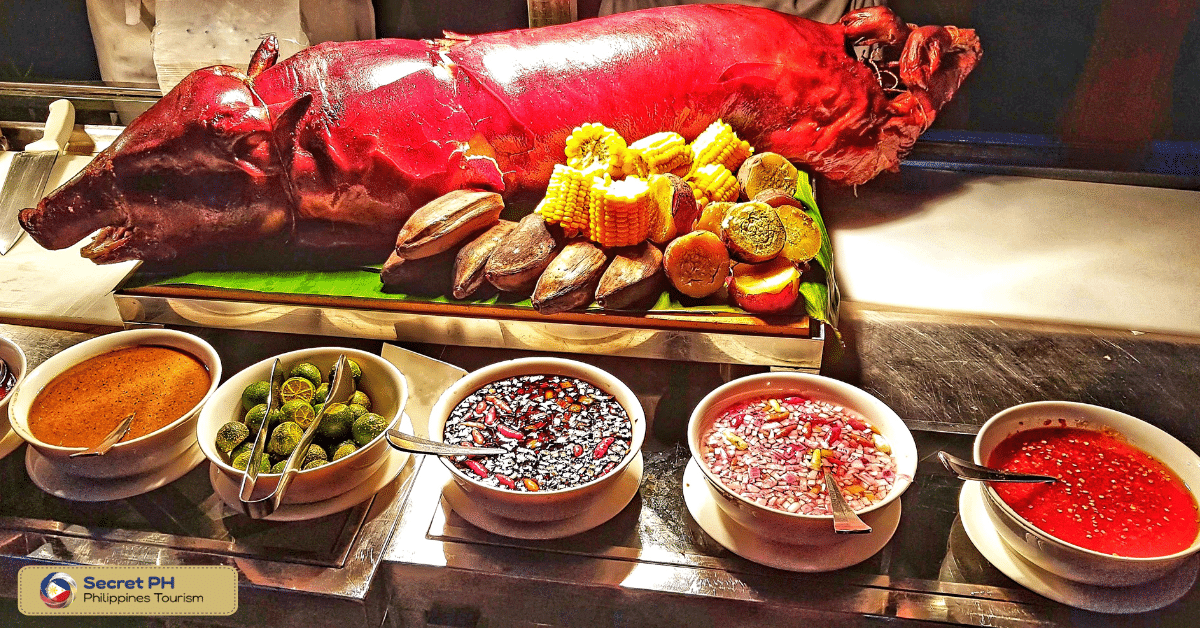 Cultural Performances
The Parada ng Lechon is more than just an entertaining culinary affair: it's also a celebratory showcase of local talents. A feast for the eyes and stomach, cultural performances such as dancing, live music, and folk theater will certainly add flavor to the festivities.
Traditional dance groups will take to the stage with intricate Filipino dances passed down through generations. Live music by talented local artists will inspire enthusiasm and joy.
Theater enthusiasts can enjoy some lighthearted fun with folk theater plays that tell traditional stories from around the Philippines. No matter their preferences, visitors to the Parada ng Lechon will surely be delighted by the range of cultural performances!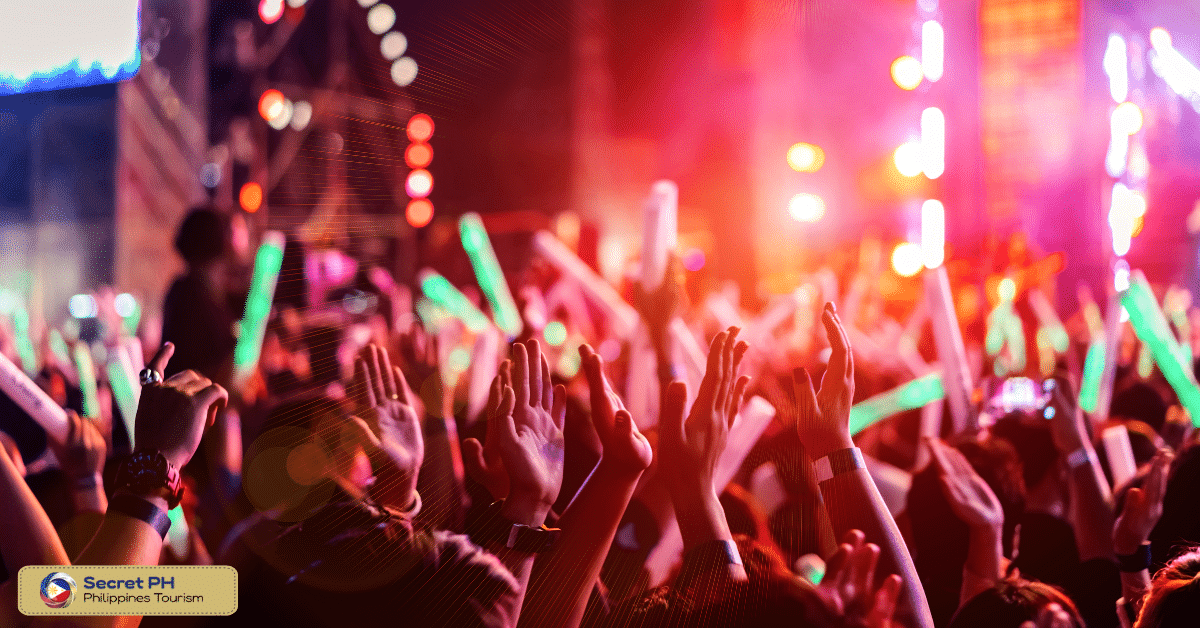 Cooking Demonstrations
For those looking for a unique culinary experience, the Parada ng Lechon offers the perfect opportunity to learn how to make traditional Filipino lechon.
Several locations during the parade will be expertly-led workshops where visitors can watch and participate in lechon-making. Guests can even put their skills to the test at one of the cooking competitions and can compete with other aspiring chefs.
With each demonstration, guests may get tips on how to assemble and cook a classic lechon dish. The demonstrations will provide entertaining education on a cherished Filipino tradition!
Tips on How to Enjoy the Parada ng Lechon
The best way to get your money's worth is by researching ahead of time. Here are some tips you can follow to maximize your experience at Parada ng Lechon:
Take part in cultural performances: In addition to the feast of lechon dishes, the Parada ng Lechon also features cultural performances, including dance groups, live music, and folk theater. Immerse yourself in Philippine culture and enjoy the vibrant and lively atmosphere of the festival.
Watch cooking demonstrations: Learn about lechon-making at the cooking demonstrations and workshops. Watch skilled lechoneros in action and learn about their techniques and the cultural significance of lechon in the Philippines.
Shop for souvenirs: The Parada ng Lechon is also great for souvenirs and artisanal products. Browse the stalls and vendors selling traditional crafts, textiles, and other unique items that make great gifts or mementos for your trip.
Enjoy the street food stalls: In addition to lechon dishes, the festival also has street food stalls serving various delicious and unique Philippine snacks and treats. Take the opportunity to try new foods and sample the local cuisine.
Take photos and make memories: With its vibrant atmosphere and cultural performances, the Parada ng Lechon is a great opportunity to take photos and make memories. Capture the sights and sounds of the festival, and document your experience for future memories.
Meet the locals: The Parada ng Lechon is a celebration of Philippine culture, and the locals are eager to share their traditions and hospitality with visitors. Take the opportunity to meet and interact with locals and learn about their lives, customs, and culture. This will enrich your experience of the festival and give you a deeper understanding of the Philippines.
In Conclusion
The Parada ng Lechon is a festive celebration of Filipino culture and cuisine. From traditional lechon dishes to rich cultural performances, this annual event offers something for everyone. With its vibrant atmosphere and unique culinary offerings, the Parada ng Lechon promises an unforgettable experience for all who attend.
Whether you're there to sample delicious lechons or explore Philippine folklore, you'll leave the festival with memories that will last a lifetime. So come join the fun at the Parada ng Lechon – it's sure to be an experience like no other!