The hot and humid weather in the Philippines can be challenging for tourists, but there are ways to stay cool and healthy. Dressing appropriately, staying hydrated, finding air-conditioned spaces, and adjusting to the climate gradually are some of the tips for dealing with the weather.
Whether you're visiting the country for the first time or have been there before, it's essential to know how to deal with the climate to avoid discomfort or health issues. In this blog, we will provide some useful tips and tricks on how to stay cool, healthy, and make the most out of your trip to the Philippines.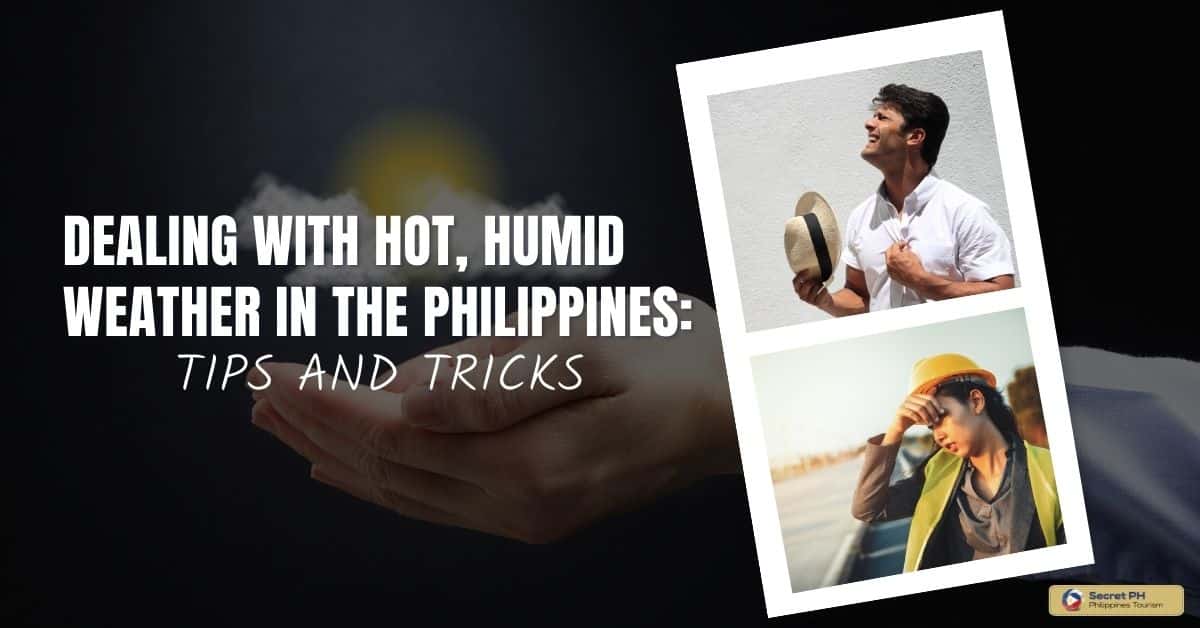 The Hot, Humid Weather in the Philippines
The Philippines is a tropical country with a hot and humid climate, which can be a challenge for many tourists, especially those coming from colder regions. The country's location near the equator and surrounded by bodies of water contributes to its warm and humid climate. The temperature in the Philippines usually ranges from 24 to 32 degrees Celsius, but it can go up to 40 degrees Celsius during the summer months of March to May.
The humidity level is also high, ranging from 70% to 90%, which can make the air feel heavier and harder to breathe. The hot and humid weather in the Philippines can affect tourists in several ways. Excessive exposure to the sun and heat can cause dehydration, heat exhaustion, and even heatstroke. The high humidity level can also make people feel more tired, irritable, and uncomfortable, leading to decreased productivity and enjoyment of activities. To cope with the hot and humid weather, it is essential to know some practical tips and tricks.
Tips for Staying Cool
The Philippines is a beautiful tropical country known for its warm and sunny weather. However, with the high humidity and temperatures that can reach up to 40 degrees Celsius, it can be challenging to stay cool and comfortable, especially for those who are not used to the climate. By following these simple yet effective strategies, you can beat the heat and enjoy your time in this wonderful country.
Dressing appropriately for the weather
Dressing appropriately for hot, humid weather can be an important factor for comfort and health. It is especially relevant in the Philippines due to its tropical climate. Citizens should ensure that their clothing is made from lightweight and breathable materials, such as cotton or linen, since wearing these material can enable more air circulation on the body, reducing symptoms caused by hot temperatures like rashes and headaches.
Avoiding dark-colored clothing is recommended as darker shades absorb more heat while light colors will reflect sunlight away from the body, keeping it cooler and comfortable. Wearing appropriate loose-fitting clothes such as shorts and t-shirts also helps regulate airflow around the body to prevent sweat accumulation.
Staying hydrated with water and other drinks
It is well known that drinking enough water when faced with hot and humid weather is important. Staying hydrated helps your body to regulate its temperature. You can choose to drink water, but there are also other healthy drinks that you can try like kombucha and sugar-free sports drinks. All these drinks help replace the essential electrolytes and minerals lost through sweat.
If you are outside in the heat for a long period of time, consider consuming oral rehydration solutions. These come in powder form or ready-made drinks with added salts like sodium and potassium to replenish the minerals lost in sweat. Drinking any of these options will help improve your health while keeping you cool during hot days in the Philippines.
Avoiding excessive sun exposure
With hot and humid weather being an unavoidable reality in the Philippines, it is important to be aware of what precautions can be taken in order to avoid the dangers associated with overexposure to the sun. These include taking extra care while outside and wearing appropriate clothing and sunscreen that offer adequate protection against UVA and UVB rays.
It would also be beneficial to wear a hat or cap when spending extended periods of time in direct sunlight as well as seeking out shady spots when possible. When engaging in outdoor activity, such as swimming, it is important to take frequent breaks from the sun, rehydrate with plenty of fluids, and select swimwear that offers sufficient coverage from the harsh rays of the sun.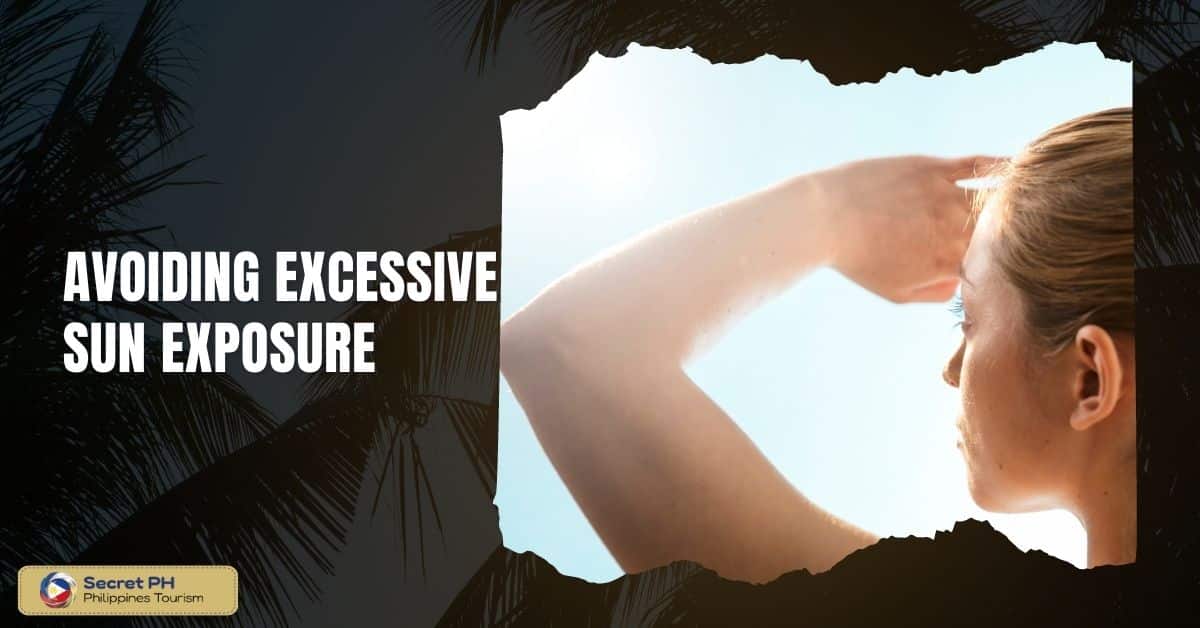 Finding air-conditioned spaces
Finding air-conditioned spaces in the Philippines can be a challenge when temperatures and humidity soar. However, with some planning, it is possible to make your stay more comfortable. Shopping malls are terrific places to escape the heat as they are often cooled by powerful air conditioning units.
Libraries or museums may also be nearby if religion or culture is of interest. Even many outdoor markets offer enclosed air-conditioned spaces so bargains can still be found despite the weather. Some local cafes and restaurants have pleasant cooling systems that are perfect for a refreshing break from the warmth outside.
Using fans or other cooling devices
Dealing with hot, humid weather in the Philippines can be a challenge, but it doesn't have to keep you from enjoying summer. One tip for cooling off is to purchase and use fans or other cooling devices. Desk fans, floor fans, and oscillating tower fans are all excellent choices for circulating cool air throughout a room, while portable handheld and rechargeable fans are easy to take with you when you're out and about.
Air conditioning units are also available that allow you to tailor the temperature of your environment so that you remain comfortable even in the hottest days. Regardless of which option you choose, using these cooling devices can make all the difference during peak temperatures.
Taking cold showers or baths
Taking cold showers or baths is an excellent way to cool down in the hot, humid weather of the Philippines. For best results, take a cold bath with natural water sources when possible, such as a spring or creek. Not only will this provide cooler water than municipal sources, it will also be easier on hair and skin since natural water sources tend to have less chlorine and other chemical additives.
Cold baths can not only reduce your body temperature quickly but they also stimulate circulation and strengthen your immune system. Cold showers help increase mental clarity, alertness, and muscle recovery after exercise; making them an ideal option for athletes. Taking advantage of nature's cooling benefits can give you respite from the oppressive heat with minimal effort.
Tips for Adjusting to the Climate
The Philippines is a tropical country with a warm and humid climate all year round. For those who are not used to this type of climate, adjusting to the heat and humidity can be challenging. Whether you're a tourist or a new resident, it's important to be aware of the climate and take steps to acclimatize yourself.
Gradual acclimatization to the weather
Adjusting to the climate in the Philippines can be a challenging endeavor, with temperatures ranging from dry and humid. The best way for travelers to adapt to the weather of their new destination is by gradually acclimatizing.
Start by dressing according to the current temperature and, as you get accustomed to the climate over several days, increase your tolerance gradually by wearing more lightweight clothing. Try to stay inside during peak hours of sunlight, especially when you first arrive, and try and avoid activities that involve strenuous physical exertion.
Getting enough rest and sleep
Taking care of your rest and sleep while visiting the Philippines is an important part of adapting to the climate. In a country with high humidity, hot temperatures and no air-conditioning in most hotels, tiredness can quickly set in. To combat fatigue, make sure to get at least 8 hours of sleep a night.
Consider taking naps during the day when heat levels are highest, though drinking plenty of fluids stays important. Also avoid sudden jet lags or late-night activities by slowly adjusting to The Philippines' local time once arriving. Prioritize relaxation and leisure time so you can recover from a long day's sightseeing.
Eating light and healthy meals
Eating light and healthy meals is one of the most important tips to adjust to the climate in the Philippines. Due to its location, this country experiences hot and humid weather almost all year round. Eating foods that are high in sugar, sodium and fat can cause dehydration or fatigue, which depletes energy levels due to drastic changes in temperature.
It is recommended to include a lot of vegetables, fruits and hydration into your daily diet so your body can get the energy needed for daily activities like sight-seeing. By reducing processed snacks such as cookies, chips and chocolates as these foods provide empty calories with no nutritional value. Eating light but healthy meals may help an individual physically adjust more quickly to their new climate.
Avoiding strenuous activities during peak hours
Adjusting to the climate in the Philippines can be hard for those visiting from a different country, specifically life-threateningly so during peak hours. It is advisable to refrain from engaging in strenuous activities, as increased physical effort brings with it an increased demand for oxygen.
The combination of heat and humidity makes this especially dangerous due to the low ventilation rate, often creating a dangerous situation where too little oxygen is being supplied to the body. Taking breaks diligently, staying hydrated and avoiding high intensity activities during the peak hours will ensure that you are adapting well to your new location's climate without putting yourself at risk.
Understanding the signs of heat exhaustion and dehydration
Understanding the signs of heat exhaustion and dehydration is key to ensuring your health and safety in hot climates like the Philippines. Heat exhaustion is a condition that occurs when your body has lost too much water or salt from sweating, leading to symptoms such as headache, nausea, dizziness and fatigue.
If left untreated it can cause death. Dehydration occurs when there isn't enough water or electrolytes in the body, leading to intense thirst, infrequent urination and dark-colored urine. Both conditions are serious and need to be treated quickly by replacing lost fluids like water or sports drinks.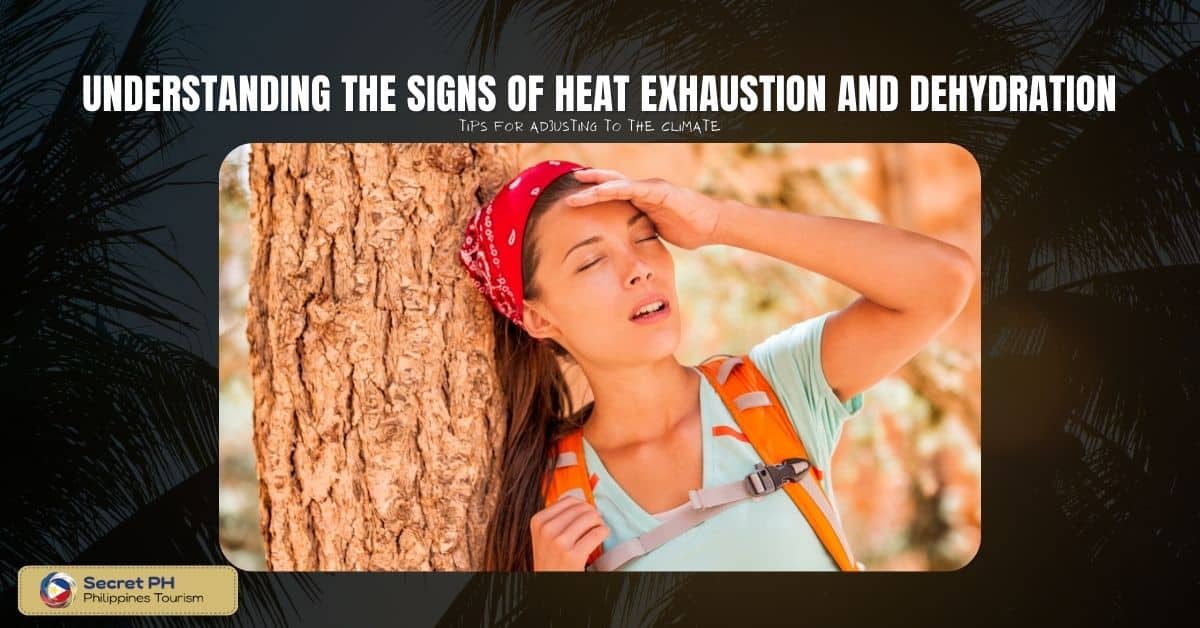 Tricks for Making the Most of the Climate
The Philippines is a beautiful tropical country with a climate that can be both a blessing and a challenge. With the hot and humid weather all year round, it can be difficult to stay comfortable, but it also offers opportunities for exciting outdoor activities and exploration.
Exploring indoor attractions during the hottest parts of the day
Exploring indoor attractions when the day is at its hottest can be a great way to beat the heat while still having fun. During these times with soaring temperatures, finding ways to spend time outdoors in relative comfort can be difficult. But by taking advantage of indoor attractions and air conditioning, such as museums and art galleries, it is possible to still enjoy days of sightseeing and activities even in the summer months.
To make the most of your time indoors, consider going as early in the morning as you can since many places offer discounted admission for doing so; also, if you're visiting with children, be sure to bring beverages and snacks. Remember to use sunscreen even when exploring indoor attractions; UV rays from windows reduce but do not extinguish the sun's intensity.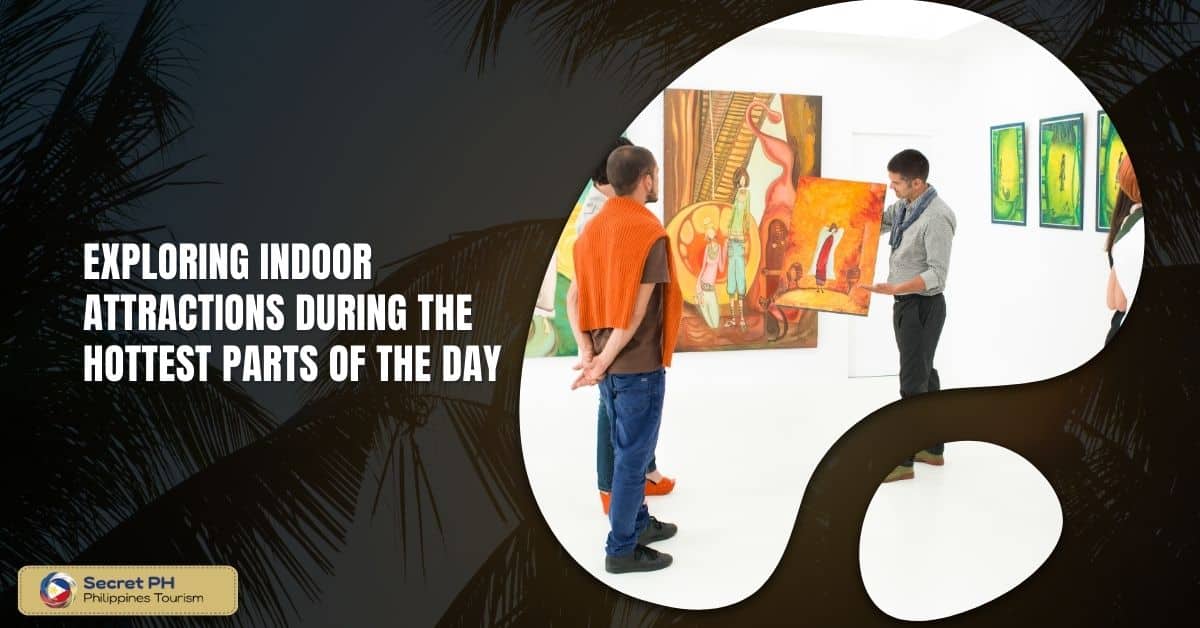 Trying refreshing local foods and drinks
Exploring the cuisine of a place is an exciting part of travelling, and the Philippines are no exception. One of the best ways to beat the heat during a trip to the archipelago is to indulge in some delicious local snacks and drinks.
There's nothing quite like sipping on a coconut water or an ice-cold juice made with locally sourced fruits, as well as sampling dishes like halo-halo and balut that can only be found in this corner of the world. For those who prefer alcoholic beverages, there are plenty of options such as San Miguel beer or lambanog, a tasty and strong type of hard liquor made from coconut sap.
Enjoying water-related activities such as swimming and diving
The Philippines enjoys a humid tropical climate perfect for enjoying all types of water-related activities such as swimming and diving. For those looking to stay cool during the hot months, there's nothing better than taking a dip in one of its many coastal waters. Swimmers of any skill level can revel in waves crashing against the shoreline, while divers will be mesmerized by pristine coral reefs full of breathtaking marine life.
Participating in local festivals and events
Participating in local festivals and events can be a great way to make the most of the Philippine climate. With a tropical climate, the country gets bright sunny days with plenty of hours of sunshine – perfect for outdoor adventures. For example, many events have music, food and games that are best enjoyed while basking in the sun outdoors.
Aside from this, activities like running, biking, soccer and swimming can also be done in any season to beat the heat. Plus, it give locals the chance to meet new people and get better acquainted with their community. It's definitely an enjoyable way to enjoy all that Philippine weather has to offer.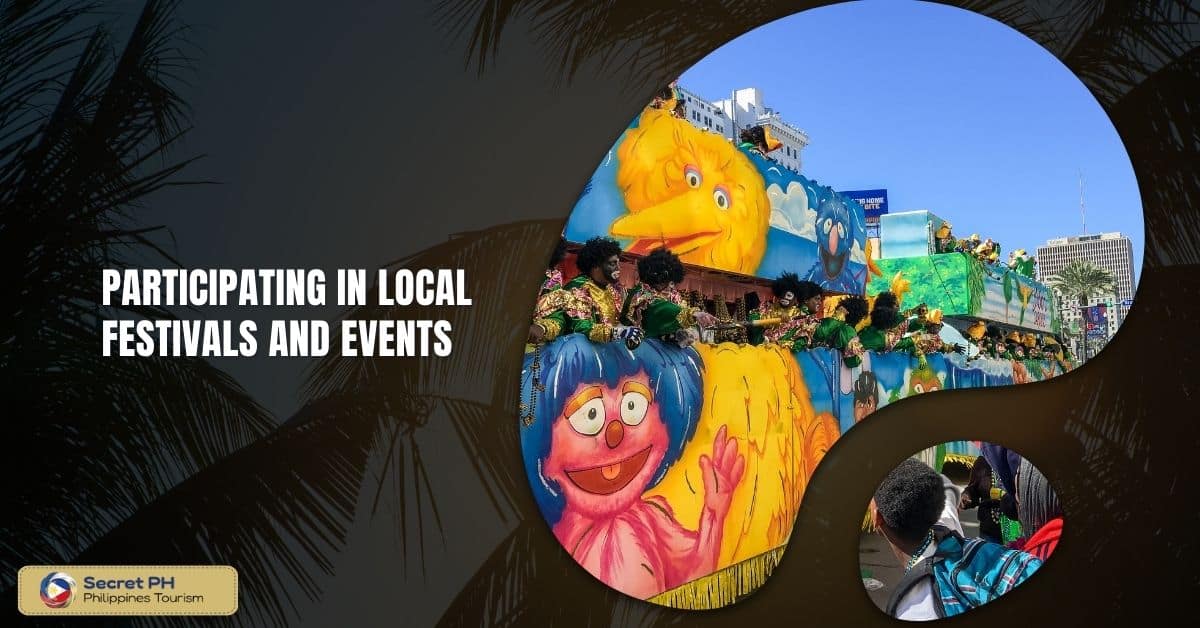 In Conclusion
Dealing with hot, humid weather in the Philippines is a challenge but it doesn't have to be an insurmountable one. By following some simple tips and tricks, such as staying well-hydrated, wearing light, loose-fitting clothes and sticking to well-ventilated areas, it is possible to remain cool and comfortable throughout the hotter months of the year.
Paying attention to the weather conditions in your area can make all the difference when it comes to dealing with the heat and humidity of the summer months. So take a little extra time to plan ahead and enjoy your summer days!