Celebrate the rich cultural heritage of the Philippines at the Pahiyas Festival. Observe the traditional celebrations of the bounty of the land, including the decoration of homes with colorful kakanin and produce, feasting on local cuisine, and cultural performances. Join the community in honoring the gods and experiencing the vibrant atmosphere of this timeless tradition.
Experience the bounty of the land and honor the gods through colorful decorations, traditional activities, and feasting on local cuisine. Join the community in this timeless celebration and immerse yourself in the vibrant atmosphere of this unique and unforgettable event.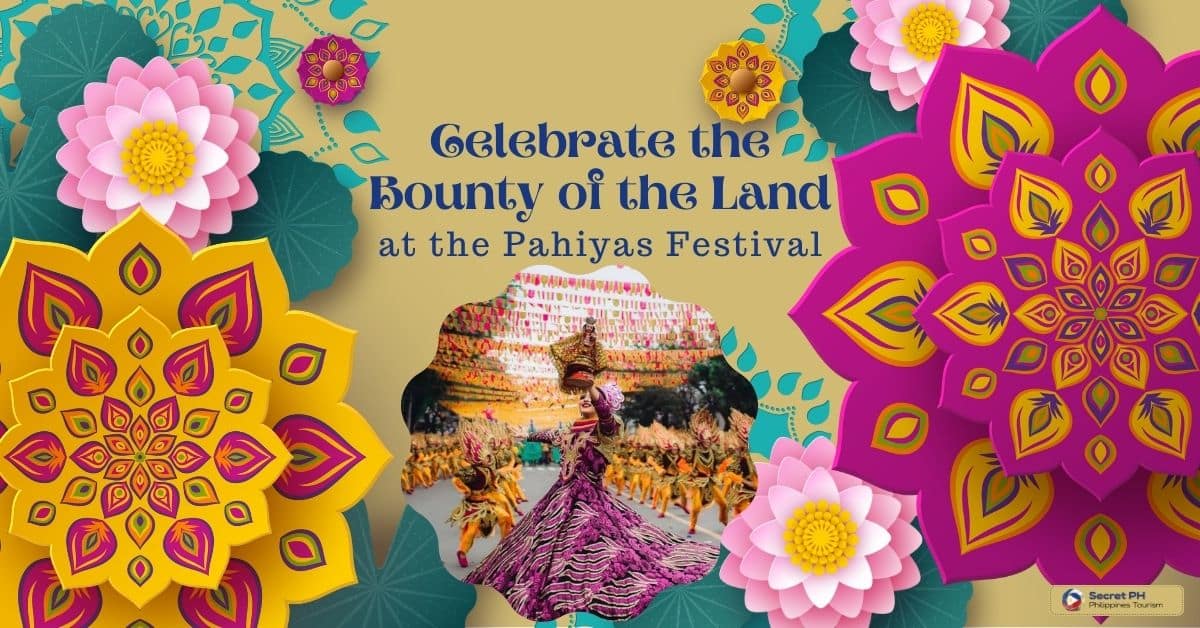 The Pahiyas Festival
The Pahiyas Festival is a traditional event celebrated annually in the Philippines, particularly in the town of Lucban in the province of Quezon. The festival is held every 15th of May in honor of San Isidro Labrador, the patron saint of farmers, and is a celebration of the abundant harvest of crops and the richness of the land.
The festival is characterized by the colorful decorations of homes and public spaces using kakanin, a type of traditional Filipino sweet made from rice, and other produce such as vegetables, fruits, and flowers. The decorations symbolize the bounty of the land and serve as an offering to the gods for a prosperous harvest in the coming year.
Aside from the decoration of homes, the festival also includes traditional activities such as the procession of saints and offerings, cultural performances, street vendors, and market stalls. The atmosphere during the festival is vibrant and festive, as the community comes together to celebrate the richness of their culture and the blessings of the land.
Visitors to the Pahiyas Festival will have the opportunity to immerse themselves in the rich cultural heritage of the Philippines and experience the beauty and richness of traditional celebrations. The festival is a timeless celebration of the bounty of the land and a testament to the enduring importance of agriculture in the lives of Filipinos.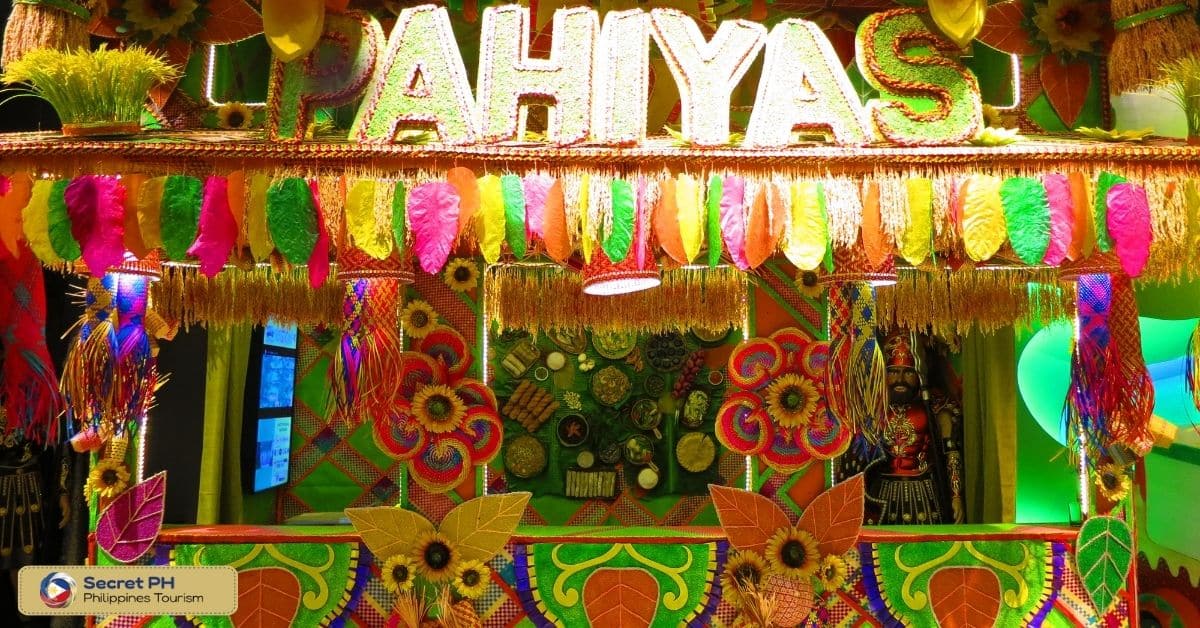 History of the Pahiyas Festival
People from all over flocks to Lucban to store buying local products from furniture to delicious delicacies that are unique to this festival. This most traditional event is considered as important by locals for it symbolizes their communal thankfulness for another abundant harvest year in Lucban Quezon.
Origin and evolution of the festival
Celebrated annually to honor San Isidro Labrador, the Pahiyas Festival has evolved over centuries as one of the most vibrant displays of culture in the Philippines. It was originally held by local traders in Oriental Quezon where they would celebrate bountiful harvests.
Over time, its name changed from 'Paghanuggatan' meaning 'hard working' to Pahiyas, derived from two Visayan words meaning 'tribute offering'. This nod to local traditions still exists today and is reflected in the garments worn by attendees, decorations of colorful kiping (rice wafers) and other offerings that adorn houses as an act of thanksgiving for a successful rice harvest.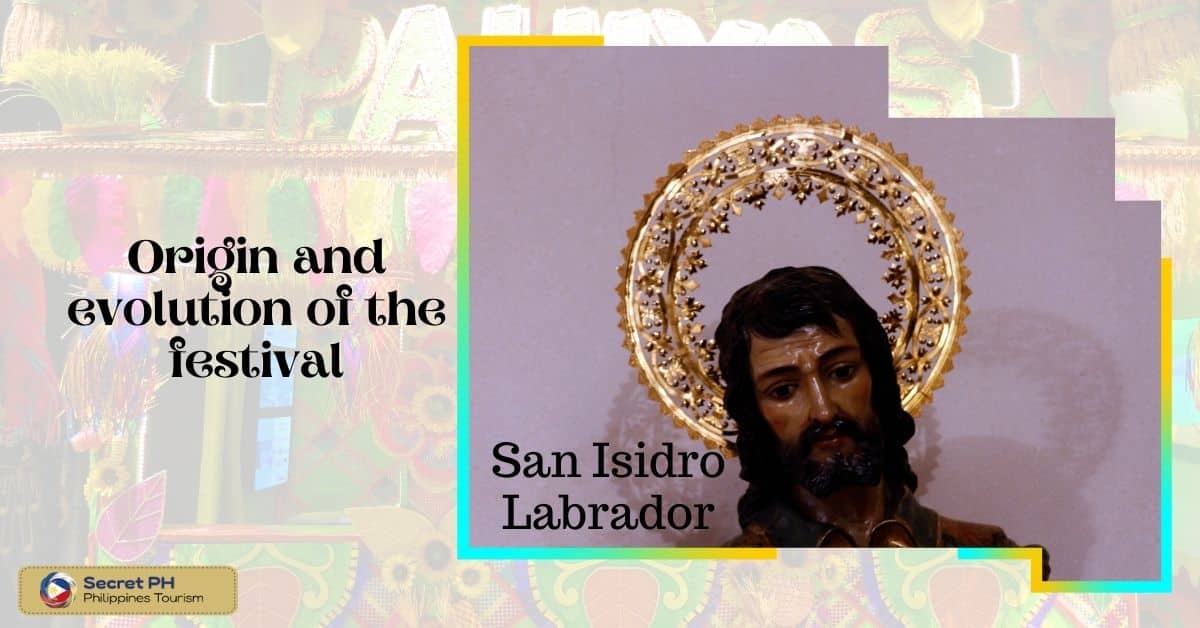 Cultural and religious influences
The Pahiyas Festival is an annual celebration in the Philippines which dates back to the 16th century. The festivities pay tribute to San Isidro Labrador, the patron saint of farmers, and are marked by vivid displays of produce such as rice and fruits.
Cultural and religious influences play a large role in the festival, as citizens gather with traditional rituals to express gratitude for a successful harvest season. With intricate hand-crafted lanterns, colorful kipings (leaf decorations), and tasty native delicacies all showcased at the occasion, it has evolved over centuries into one of the most vibrant festivals.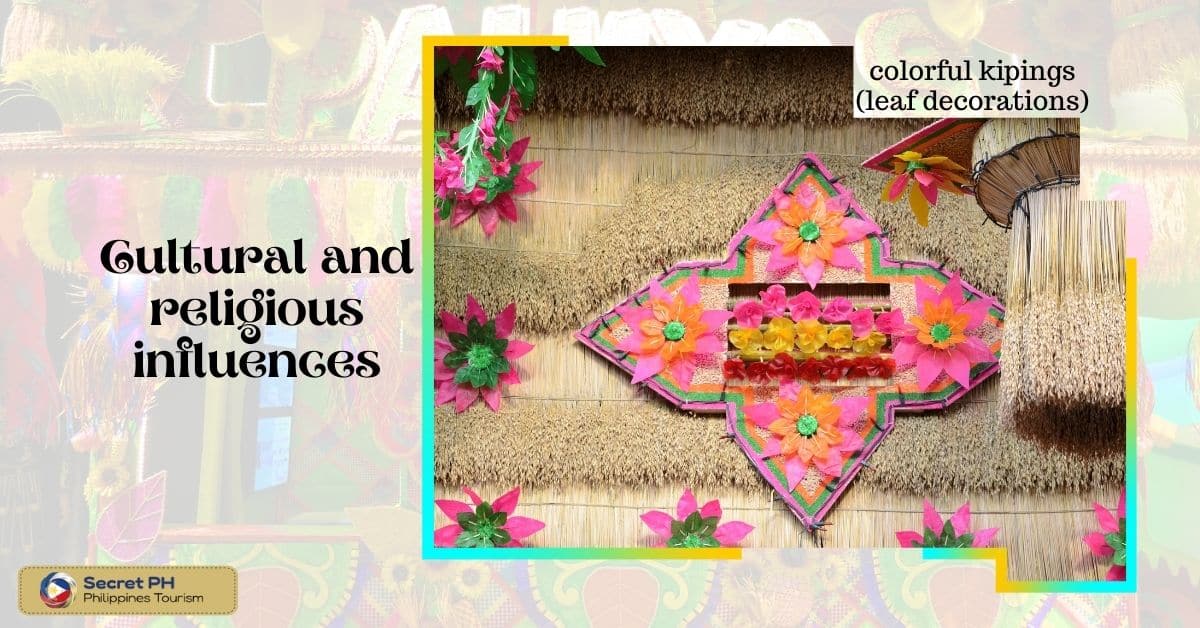 How it has been preserved over time
Dating back to sometime before the 16th century, it is believed to have pre-colonial origins as it has been traditionally celebrated for generations now. It has evolved over time with a lot of Catholic influence, creative innovations and more colorful decorations added over the years.
Today, this impressive festival honors the culture and traditions of Philippines by providing a vibrant and memorable experience. What's most amazing is that despite changing times and modernization, the unique heritage of this festival has been retained through its resilient people and how they have preserved its stories and rituals over centuries.
Preparations for the Pahiyas Festival
Preparing for the Pahiyas Festival is an elaborate process, but it is one widely enjoyed by the community of Lucban in Quezon province. The whole town of Lucban swells with a festive spirit of enthusiasm that carries through till the main day when neighbors visit each other's houses to share food and conversations in a great big feast.
How the festival is organized
While it is mostly the responsibility of local communities to prepare, many people within and outside the area come together to help. The festival planning includes developing an itinerary of activities, setting up local venues, finding volunteers to assist with organizing and managing activities, and decorating the streets that lead to San Diego de Alcala Church in Quezon Province.
As part of organizing the festival, a bead competition is held where local artists design and produce vibrant wooden or bamboo structures strung with strings of kiping – colorful leaf-shaped rice wafers decorated with fruits and native flowers. These decorations make their homes look lively while providing a unique backdrop for Pahiyas festivities which usually last from sunrise to sunset.
Community involvement in preparations
Community members are involved in the preparations for the festival which traditionally occurs in May each year. Preparations begin some months earlier with homes and buildings decorated with kiping (decorative displays crafted out of rice paper).
The streets and public spaces are also transformed into vibrant displays as decorations showcase colors, produce, flowers, and lanterns to honor San Isidro Labrador, patron saint of farmers. Community involvement is a key part of the preparation process, and a time-honored tradition that allows friends and neighbors to socialize and build community spirit amidst preparations for the festival.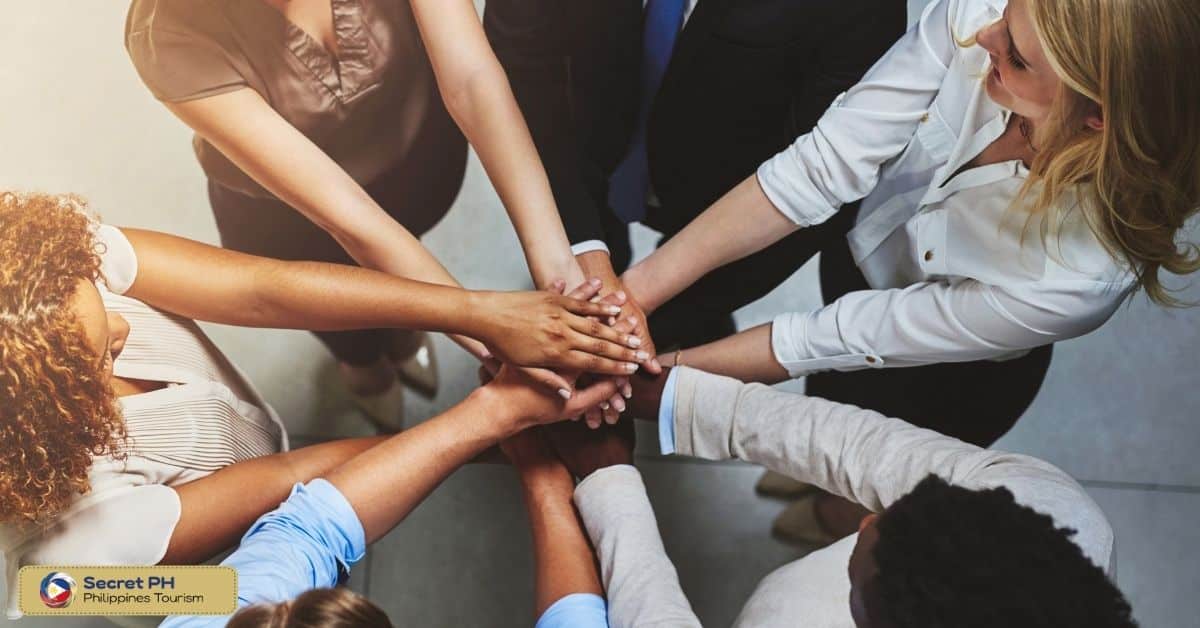 Decorating houses with colorful kakanin and produce
Decorating one's house is the main activity, with colorful kakanin and produce covering every surface from roofs to windowsills. Colorful materials such as straw wrappers and crepe paper in green, yellow, white and orange hues are prepared by the household's occupants in creating the iconic 'decoration' that the Pahiyas festival has become known for. Decorations can be anything from sculptures to pictures painted onto wooden frames – creative minds are free to express how they want their home to look come festival day.
Celebrating the Bounty of the Land
Celebrating the bounty of the land is an important way to appreciate the abundance that nature has provided and to recognize the role we all play in preserving it. It gives us an opportunity to share this natural heritage with family and friends, as well as learn more about how our environment is changing.
Traditional activities during the festival
Traditional activities during the festival include decorating homes with multicolored kiping – wafers made of rice flour and coconut milk which are meant to honor St. Isidore, patron saint of farmers – as well as creating elaborate arches out of bamboo, straw and other natural materials.
Guests can also purchase some of the fresh produce grown in local farms, witness traditional folk dances performed at public plazas throughout the towns, and taste delicious regional dishes such as pancit habhab and dishes cooked using foraged ingredients.
Procession of saints and offerings to the gods
Processions of saints and offerings to the gods are taken by local villagers in order to ask for good fortune. Decorative decorations made from traditional materials adorn the houses of village households. The colorful decorations include vibrant colored banners, lanterns and kiping (decorative designs) that can be seen from miles away.
In some villages of Quezon province, they still practice the 150-year old custom of circulating offering baskets through neighborhoods while presenting Mayohan sa Kabukiran songs. These cultural presentations offer an amazing chance to experience fun Philippine history right before your eyes.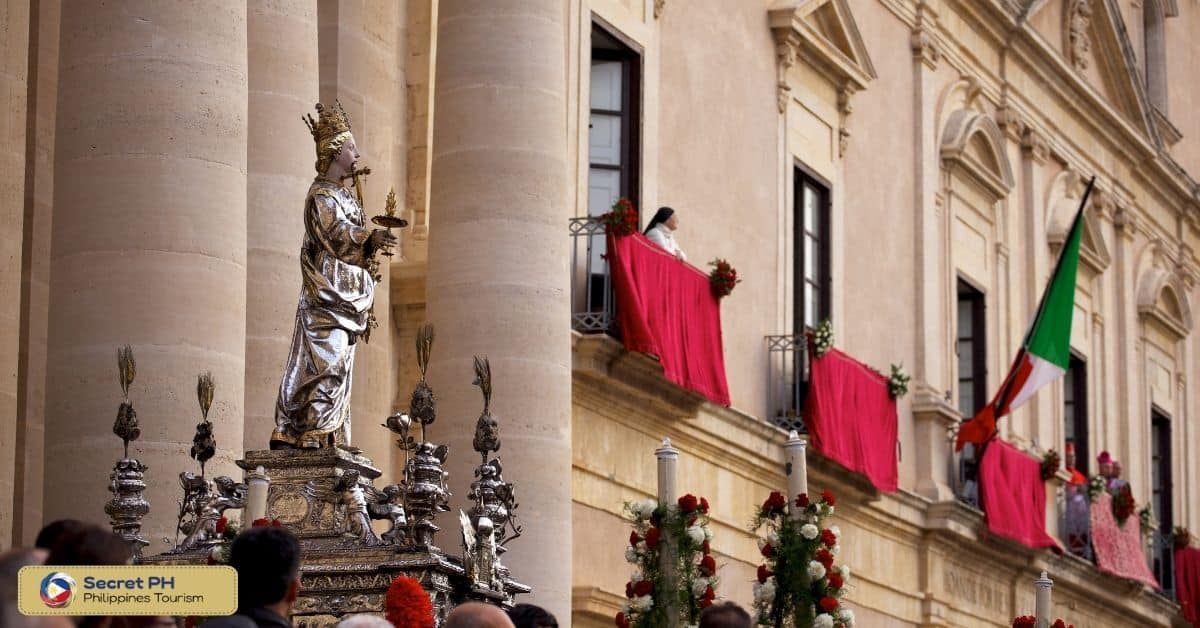 Feasting on local cuisine and traditional dishes
Feasting is a central tradition of this cultural observance, with locals gathering to dine on any number of delicious traditional dishes crafted from locally sourced ingredients. In addition to gastronomic delights, colorful decorations and fun activities also add to the vibrant atmosphere. It's a truly unique celebration that brings together people from all walks of life to honor an important part of the Filipino culture.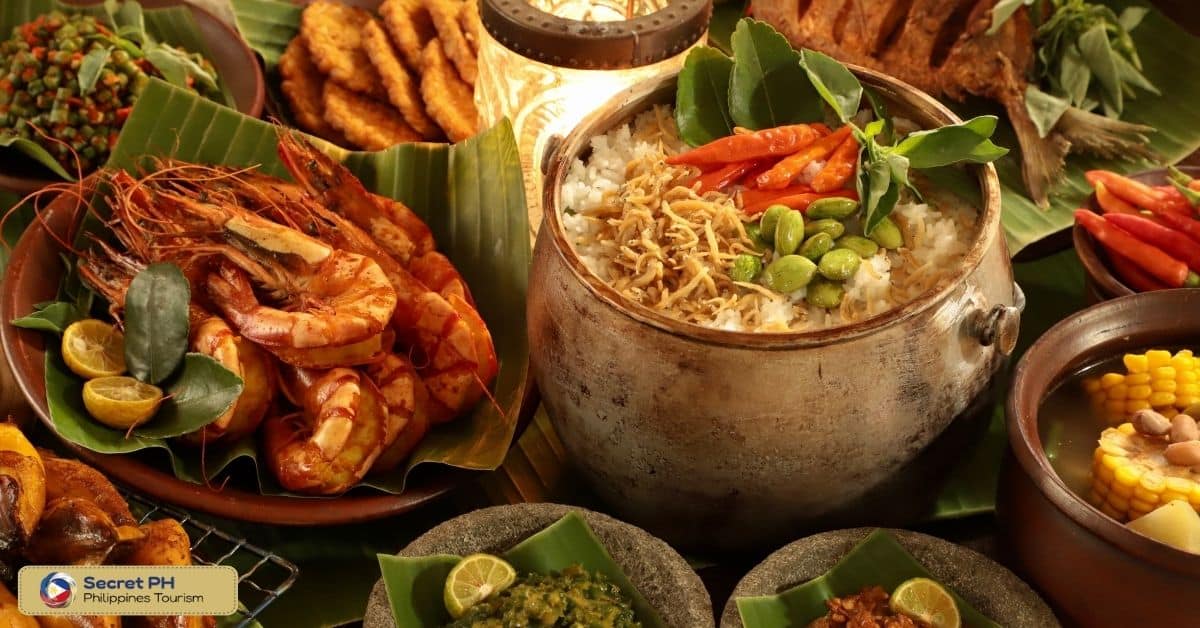 Tourist Attractions during the Pahiyas Festival
The Pahiyas Festival is a vibrant and exciting celebration that takes place in the Philippines each year. Tourists from around the world flock to witness the spectacle, having been drawn in by unique tourist attractions like the colorful decorations of palay (rice stalks) and kiping (shaped rice wafers).
Street vendors and market stalls
Festivities consist of street dancing, parades filled with colorful costumes and decorations, as well as plenty of local food stalls. Because of its popularity, tourist attractions are teeming during this grand event. Street vendors and market stalls offer various kinds of merchandise like clothing items and ornaments.
This festival is also an opportunity for tourists to take part in competitions such as cook-offs and display competitions that feature kiping (multi-colored decor made from thinly sliced rice). At nightfall, there will be concerts featuring popular Filipino artists to keep visitors entertained until late into the evening.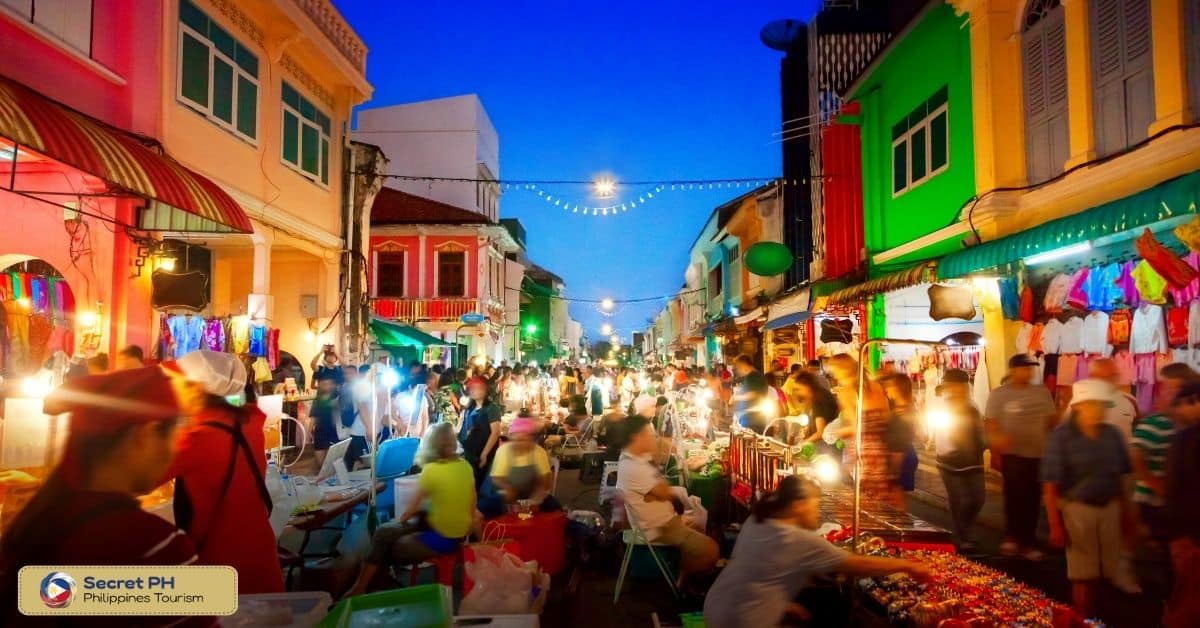 Cultural performances and demonstrations
This celebration is an honored tradition as it commemorates San Isidro Labrador, the patron saint of farmers. The main attraction is a colorful display of agricultural products and other handmade decorations on every home in honor of the patron saint.
Cultural performances and demonstrations also take place in town squares and streets throughout the festivities for visitors to enjoy. Tourists looking for a unique cultural experience should definitely visit Lucban during Pahiyas Festival.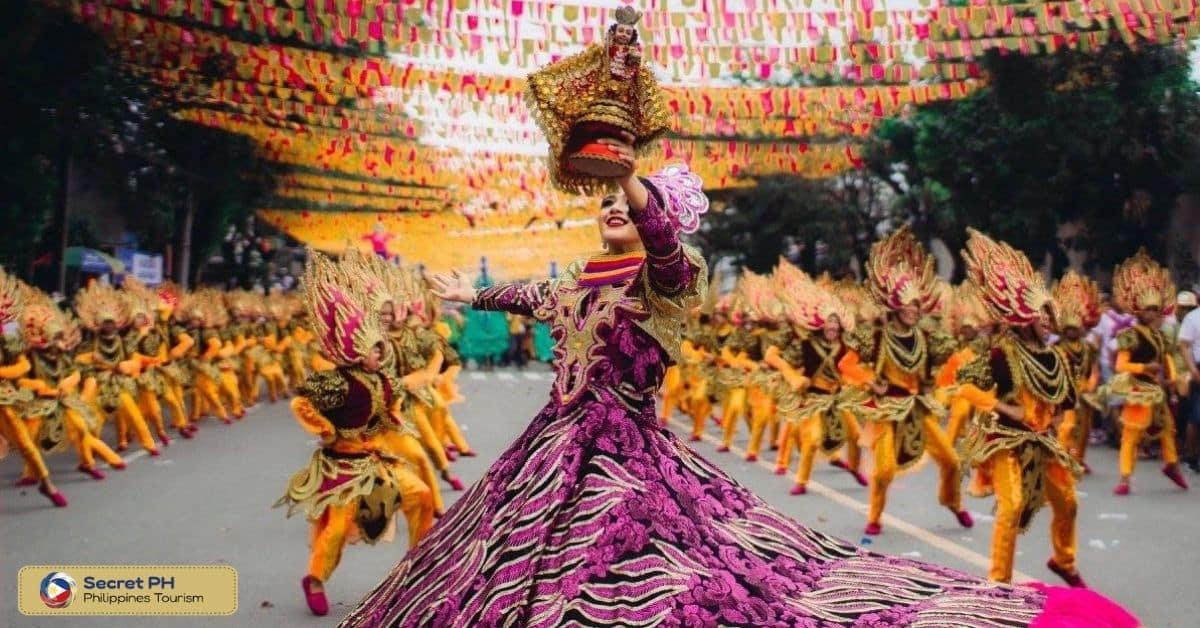 Admiring the decorated houses and vibrant atmosphere
It is a time for merriment, local traditions and cultural heritage. People from far and wide travel here to be part of the festival, admiring from afar the vibrant atmosphere and beautifully decorated houses.
From generous display of native fruits such as lanzones, guava, rambutan and other exotic produce to kaleidoscopic rows of kiping (crispy wafers); visitors can immerse themselves in local culture by taking part in activities including street performances and traditional ban-e dancing up until the end of the day's procession event.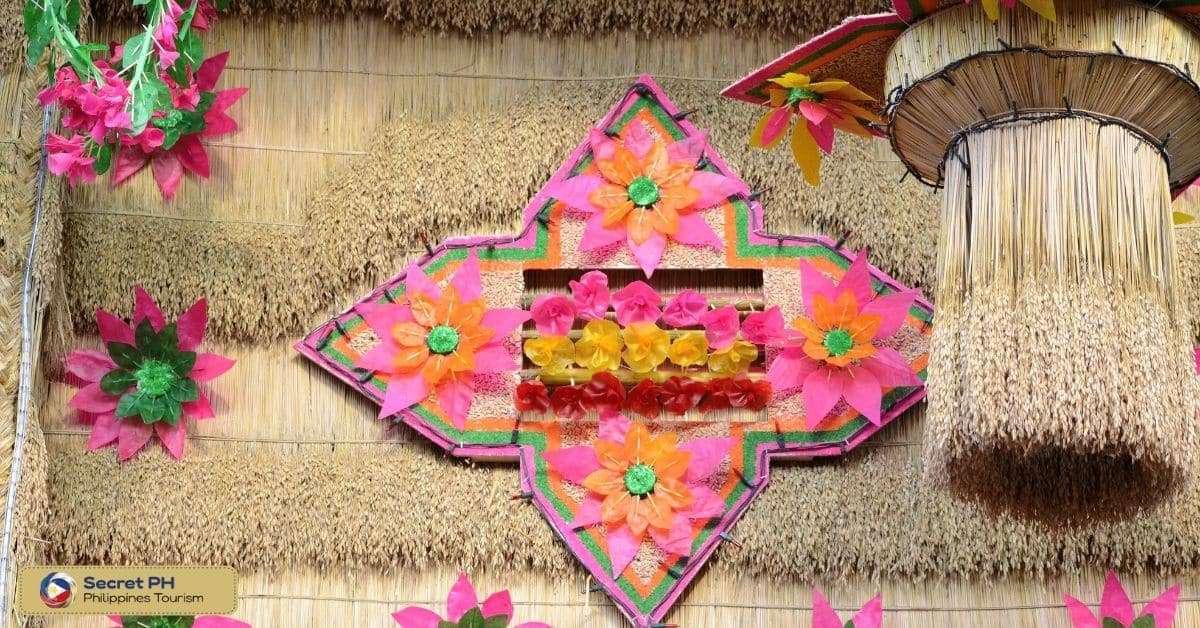 In Conclusion
The Pahiyas Festival is the yearly celebration of the bounty of the land in Lucban, Philippines. This vibrant and colorful festival includes a parade of kiping, fruit, vegetables and flowers offered as offerings to San Isidro Labrador.
It's a wonderful opportunity to join in with members of this community and experience their unique culture. From traditional games and activities, to food stalls selling delicious local delights, the celebrations at the Pahiyas Festival are an event not to be missed.