Aside from spa treatments, the Philippines offers a range of wellness activities to rejuvenate mind and body. Hike through the lush rainforests, practice yoga on the beach, or learn meditation in a monastery. Indulge in traditional healing practices, or simply relax in the country's natural beauty.
In this blog post, we'll explore some of the different types of wellness activities you can do in the country, from outdoor adventures to mindfulness practices. So if you're looking to prioritize your health and well-being on your next trip to the Philippines, keep reading for some inspiration!
Wellness Tourism in the Philippines
Wellness tourism has gradually gained popularity in the Philippines over the years. As travelers seek to find reprieve from their daily routines and restore balance to their well-being. The country boasts a plethora of wellness resorts, spas, and retreat centers. Each offering an assortment of wellness programs such as yoga, meditation, and detoxification.
Wellness tourism in the Philippines presents opportunities for travelers to experience the country's natural beauty. Also the cultures, and healing practices all in one setting. It has become a destination for wellness seekers globally. The tourists are flocking to the Philippines to rejuvenate their body and mind. Experience a unique wellness getaway. As you embark on a journey to holistic wellness in the Philippines.
Outdoor Activities
The Philippines is known for its beautiful beaches and vibrant culture. There's more to this tropical paradise than meets the eye. Wellness tourism is becoming increasingly popular in the country. Outdoor activities are being a major draw for visitors seeking a healthy and active vacation. From hiking to surfing, there are plenty of opportunities to explore the great outdoors.
This can help improving your physical and mental well-being. The lush landscapes and warm temperatures provide the perfect setting for outdoor adventures. These are both challenging and rejuvenating. Whether you're a seasoned traveler or a first-time visitor. The Philippines' diverse range of outdoor activities is sure to leave you feeling refreshed and energized.
Hiking in Mt. Pulag, Mt. Apo or Mt. Batulao
For those looking for a rewarding outdoor adventure with a side of wellness, hiking in Mt. Pulag, Mt. Apo, or Mt. Batulao should be at the top of their bucket list. These picturesque mountains offer hikers a variety of trails with stunning scenic views as they traverse through the lush foliage. Trekking through the cool air and untouched nature will not only challenge and invigorate the body, but it also provides a sense of tranquility and mental rejuvenation. The clean air and verdant landscapes make these mountains ideal places to detox and recharge amidst the hustle and bustle of everyday life.
For pictures and direction of Mt. Pulag, click here.
For pictures and direction of Mt. Batulao, click here.
For pictures and direction of Mt. Apo, click here.
Island hopping in Palawan, Boracay or Caramoan
Immerse yourself in the stunning natural beauty of the Philippines through the exciting activity of island hopping. Explore some of the most breathtaking destinations in the country such as Palawan, Boracay, and Caramoan where you can embark on a thrilling adventure in the midst of unspoiled natural surroundings. Palawan boasts of pristine beaches, crystal-clear waters, and a diverse marine life perfect for snorkeling and diving.
Boracay offers powdery white sand beaches and turquoise waters, ideal for swimming and sunbathing. Meanwhile, Caramoan is a secluded paradise that promises a refreshing escape from the hustle and bustle of city life.
El Nido Resorts, Miniloc Island
El Nido Resorts, Miniloc Island is a tropical paradise situated in Palawan, Philippines, boasting pristine waters, white sandy beaches, and breathtaking views of limestone cliffs. The resort offers a variety of activities, including diving, island hopping, and kayaking, allowing guests to explore the natural beauty of the surroundings. With 50 water cottages and lodges, guests can enjoy the ultimate relaxation in a serene and tranquil environment.
Address: Miniloc Island, El Nido, 5313 Palawan
Phone: (02) 7902 5934
Boracay Beachfront
Boracay Beachfront, located on the island of Boracay in the Philippines, boasts crystal clear waters and white sandy beaches. With activities like water sports, snorkeling, and island hopping, there's always something to do for the adventure-seeker. For those looking for relaxation, the beach offers stunning views and the perfect place to lay back and soak up the sun. With restaurants and shops lining the beachfront, visitors can enjoy the atmosphere while treating their taste buds to delicious local cuisine.
Address: Boracay Island, Ilig-iligan Beach, Malay, Aklan
Phone: +639175229211
Caramoan Beachfront
Situated on the southern tip of the Caramoan Peninsula, Caramoan Beachfront boasts a stunning stretch of white sand beaches, crystal clear waters, and impressive limestone cliffs. The area is known for its exceptional natural beauty and is a popular destination for beach lovers and nature enthusiasts. Visitors can enjoy a variety of water activities such as snorkeling, diving, and island hopping.
Address: RV4J+R4H, Sohoton, Caramoan, 4429 Camarines Sur
Phone: +639297855998
Yoga and Meditation
Yoga and meditation have gained increasing popularity in the Philippines in recent years. Practicing yoga can provide a range of physical and mental benefits, including increased flexibility, strength, balance, and stress reduction. Similarly, meditation has been found to aid in managing anxiety and depression, improving focus and concentration, and promoting emotional well-being.
Together, yoga and meditation can create a powerful combination of mind-body practices that can help individuals take charge of their health and well-being. With the abundance of yoga and meditation studios, workshops, and retreats available in the Philippines, it has never been easier for locals and tourists alike to experience the transformative effects of these practices.
The Dream Resort
The Dream Resort is an exceptional destination for yoga and meditation in the Philippines. This resort offers a peaceful and natural environment for all those seeking to connect with their inner selves. Their experienced and certified yoga instructors and meditation practitioners guide our guests through a journey of relaxation and rejuvenation.
The resort nestled amidst the tropical forests of the Philippines provides a perfect backdrop for yoga practice and meditation. Here, you can experience the essence of Yoga as we offer different types of classes from vinyasa and hatha to restorative yoga.
Address: Sitio Lolokion, Poblacion, Taytay, 5312 Palawan
Opening Hours: Monday – Sunday (7AM – 11PM)
Phone: +639686049112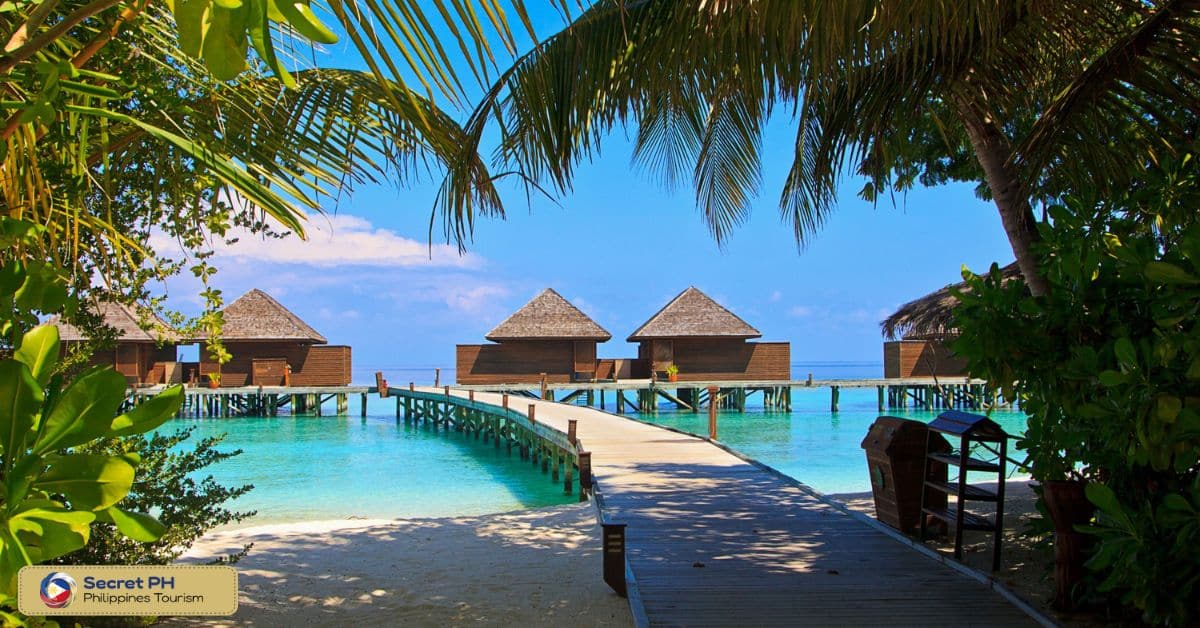 The Farm At San Benito
The Farm at San Benito is a world-renowned wellness destination located in the Philippines. This eco-friendly resort focuses on holistic healing, with a special emphasis on yoga and meditation. The serene and peaceful environment encourages guests to connect with nature, relax and rejuvenate. Classes and workshops are offered on a daily basis, taught by highly-trained instructors, ensuring that guests receive the best possible experience. The Farm's signature programs combine yoga, meditation, spa treatments, and organic, plant-based cuisine, creating a complete mind, body, and soul experience.
Address: 119 Barangay, Lipa, 4217 Batangas
Phone: +639188848080
Dhamma Phala – Vipassana Meditation Center
Dhamma Phala – Vipassana Meditation Center in the Philippines is a place of serenity and mindfulness. This center is a refuge for those who seek inner peace through yoga and meditation. Located in a lush green environment, Dhamma Phala provides an immersive experience that helps its visitors slow down and connect with their breath, body, and mind.
The center focuses on Vipassana meditation, where individuals learn to observe their thoughts and emotions without judgment. With a professional team of experienced teachers, Dhamma Phala helps people in their journey towards spiritual growth and mindfulness.
Address: Dhamma Phala Vipassana Center, Brgy Aquino Rd, Tiaong, 4325 Quezon Province
Phone: +639958660444
Mind and Body Therapies
Mind and body therapies have become increasingly popular in the wellness world, providing people with new ways to relax and rejuvenate their spirits. In the Philippines, beyond the traditional spa experience, there are various other wellness activities you can try to improve your overall wellbeing. These mind and body therapies range from yoga to Pilates and meditation, all of which provide different benefits for both the mind and body.
Whether you are looking to destress, improve your flexibility, or find inner peace, exploring these wellness activities could provide you with a holistic approach to wellness.
Acupuncture and traditional Chinese medicine
These are ancient healing practices that have been used for centuries to treat various ailments and promote overall wellness. It involves the insertion of thin needles into specific points on the body to balance the flow of energy.
Traditional Chinese Medicine, on the other hand, employs various mind and body therapies such as herbal medicine, massage, and Qi Gong exercises to achieve the same goal. In the Philippines, the practice of acupuncture and traditional Chinese Medicine is gaining popularity as people seek alternative and holistic approaches to healthcare.
Abiera Acupuncture & Traditional Chinese Medicine Clinic
Abiera Acupuncture & Traditional Chinese Medicine Clinic offers holistic mind and body therapies in the Philippines. Their team of experienced professionals specialize in acupuncture and traditional Chinese medicine, providing top-notch care to their patients. By incorporating these practices, Abiera Acupuncture & Traditional Chinese Medicine Clinic helps their patients achieve optimal health and wellbeing, making them a trusted choice for those looking to improve their overall quality of life.
Address: Unit 504-A, Winland Tower Condominium, Juana Osmeña Extension Road, Cebu City
Opening Hours: Tuesday – Saturday (9:30AM – 6PM)
Phone: +639176535999
SMIC INSTITUTE OF TRADITIONAL CHINESE MEDICINE
SMIC Institute of Traditional Chinese Medicine offers a holistic approach to wellness through mind and body therapies. Located in the Philippines, the Institute provides a serene environment where patients can relax and focus on their healing journey. Combining ancient Chinese practices with modern techniques, the team of experts at SMIC offers a wide range of treatments, from acupuncture and cupping to aromatherapy and meditation.
Address: 1103, 17 Panay Ave, Diliman, Quezon City, 1103 Metro Manila
Opening Hours: Monday – Saturday (8AM – 5PM)
Phone: (02) 8374 0000
Traditional Healing Practices
Traditional healing practices, also known as mind and body therapies, have been used for centuries in cultures around the world to promote physical and emotional well-being. In the Philippines, traditional healing practices have been an integral part of the culture's healing practices since pre-colonial times.
These practices are rooted in the belief that the mind and body are intricately connected and that each plays a vital role in achieving and maintaining good health. Traditional Filipino healers, known as "Albularyo," use various techniques such as herbal medicine, massage, and spiritual healing to address different ailments.
Hilot Healing Hands Philippines
Hilot Healing Hands in the Philippines, a mind and body therapy that has been passed down through generations. This traditional technique aims to restore balance and harmony to the body through the use of massage and herbal remedies. Practiced by skilled healers, Hilot Healing Hands is a holistic approach that promotes relaxation and healing. From painful muscles to everyday stress, this traditional healing technique has been trusted for centuries to bring relief and improve overall well-being.
Address: 2750 South Ave, Makati, 1205 Metro Manila
Opening Hours: Sunday – Thursday (9AM – 12AM) / Friday – Saturday (9AM – 2AM)
Phone: +639275301589
In Conclusion
The Philippines offers a multitude of wellness activities beyond just spa treatments. From yoga retreats to outdoor adventure activities, there's something for everyone seeking to improve their well-being. The country has a rich culture and natural wonders that make it an ideal destination to unplug and recharge.
Whether you're looking to meditate in a quiet mountain retreat, surf the waves of the Pacific Ocean, or hike through lush jungles, the Philippines has it all. It's worth considering combining different wellness activities during your visit for a well-rounded experience. Exploring the diverse wellness options will leave you feeling refreshed, rejuvenated, and ready to take on whatever life throws at you.