Are you looking for an unforgettable New Year's Eve experience in the Philippines? Look no further!
The Philippines offers a variety of destinations to celebrate New Year's Eve. Manila offers a grand fireworks display, while Boracay boasts a lively party scene. Baguio's cool weather and scenic views make it a unique choice, and Cebu and Davao offer rich cultural experiences. Celebrate the New Year in the Philippines for a memorable experience.
In this blog, we'll explore some of the best places to celebrate the start of the new year. From lively cities to remote locations, you're sure to find something that suits your preference.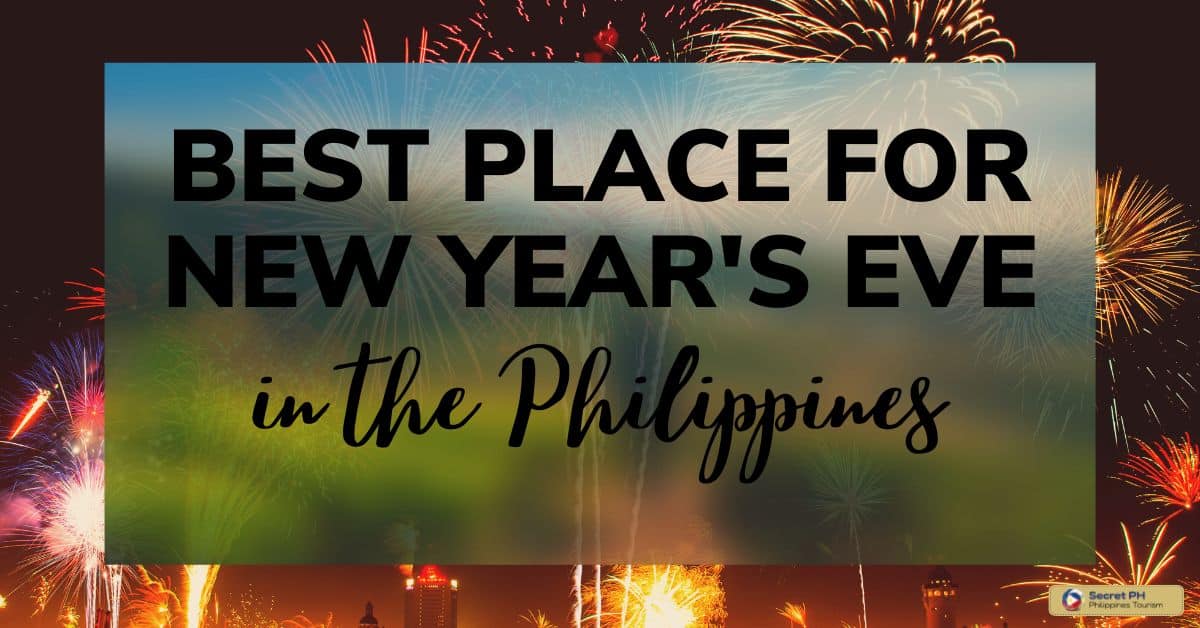 New Year's Eve Celebrations in the Philippines
New Year's Eve celebrations in the Philippines are some of the most vibrant and joyous occasions throughout the year. Festivities begin with family dinners to give thanks, have good company. After dinner, Filipinos typically gather around, either on their balconies or by noisy firecrackers and bonfires, to welcome the coming new year.
Word of mouth is prevalent during this time and often greetings such as "Maligayang Bagong Taon!" (Happy New Year!). It can be heard echoing through the streets of Filipino neighborhoods. For many families, traditions like wearing polka-dotted clothing are still widely observed as it is believed that these reflect hope for prosperity and good luck in the upcoming year. As midnight strikes, singing along to Christmas carols and fireworks display light up the sky – a beautiful sight that marks an end to another year in glorious celebration.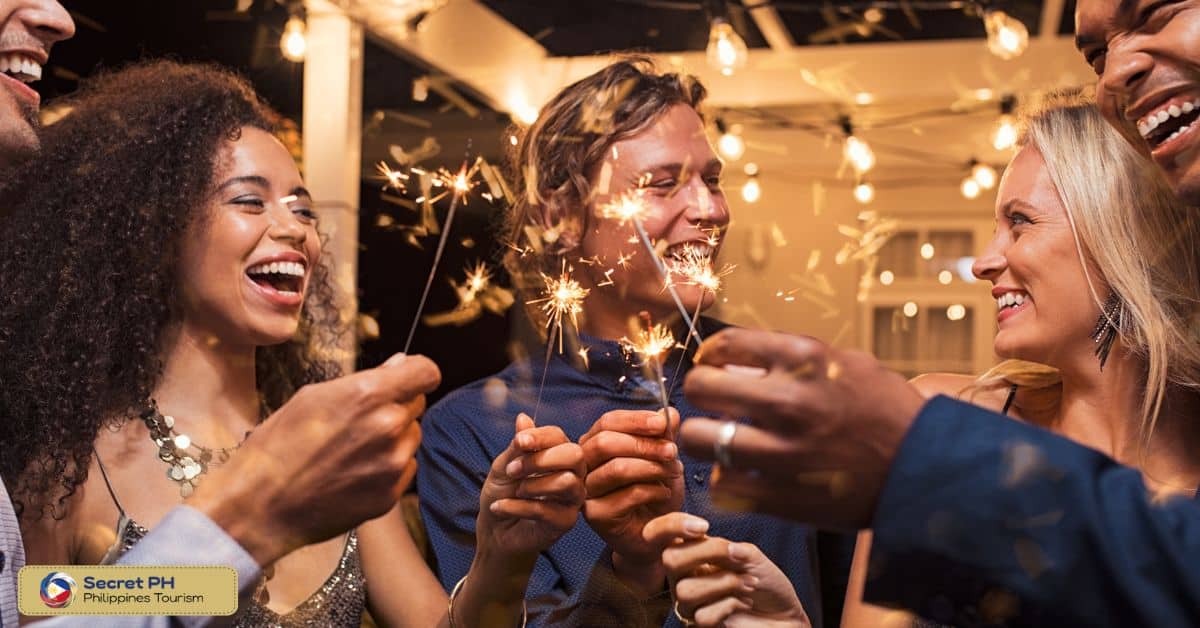 Manila
Every year, New Year's Eve in Manila is celebrated with enthusiasm and high energy. Fireworks illuminate the sky over the city, as thousands of Filipinos fill the streets for wild parties that last well into the morning. Local businesses come out in full force to offer food and drinks to guests, while live music helps set a festive mood.
On this special night, cultural heritage is celebrated as locals come together with family members and friends to watch traditional performances take place in designated gathering points around the city. These celebrations reflect the lively spirit of Manila during one of its most beloved holidays.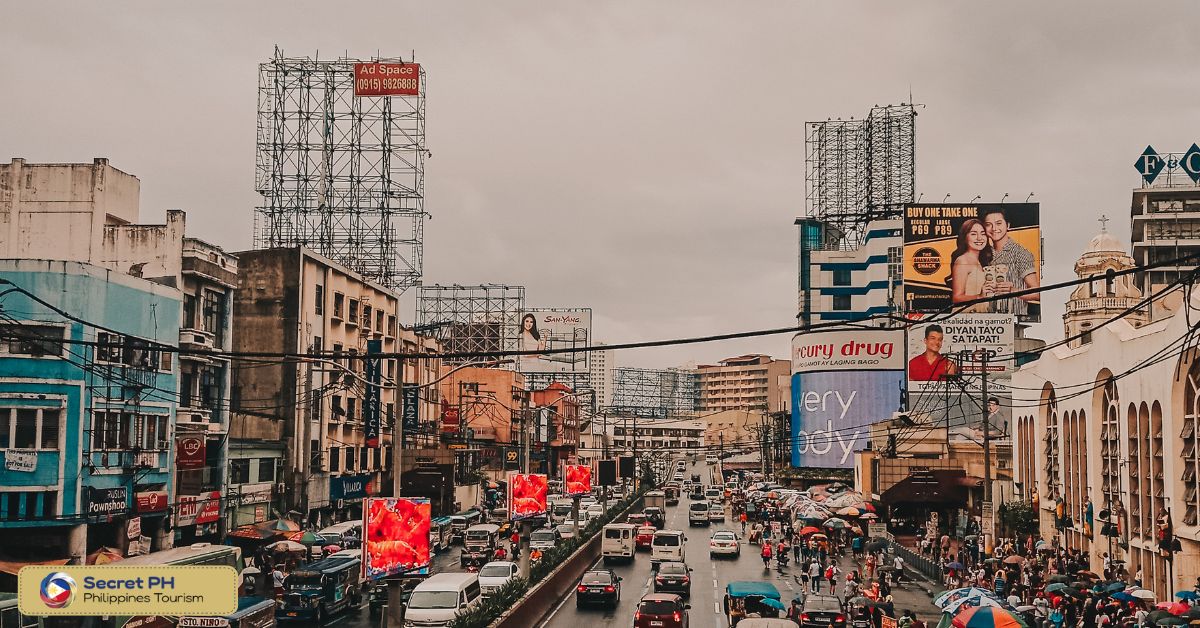 Best spots for watching fireworks display
If you're looking for the perfect spot to watch a fireworks show in Manila, then you've come to the right place. Here are some of the best spots for watching fireworks shows in Manila.
SM Mall of Asia
SM Mall of Asia, located in the bustling city of Pasay in Metro Manila, Philippines is a popular spot for fireworks displays. It is located within easy walking distance of many hotels and restaurants as well as the beautiful Manila Bay.
When attending a fireworks display at this Mall, one of the best spots to watch from is the south side's open area between Parking D and the mall's entertainment and shopping center. This provides an excellent view of the waterfront on one side and full scope visibility of the firework show with no obstructions in front or to either side.
Address: G/F, Main Mall, Seaside Blvd, 123, Pasay, 1300 Metro Manila
Opening Hours: Monday – Sunday, 10AM -10PM
For more information about the place, click here.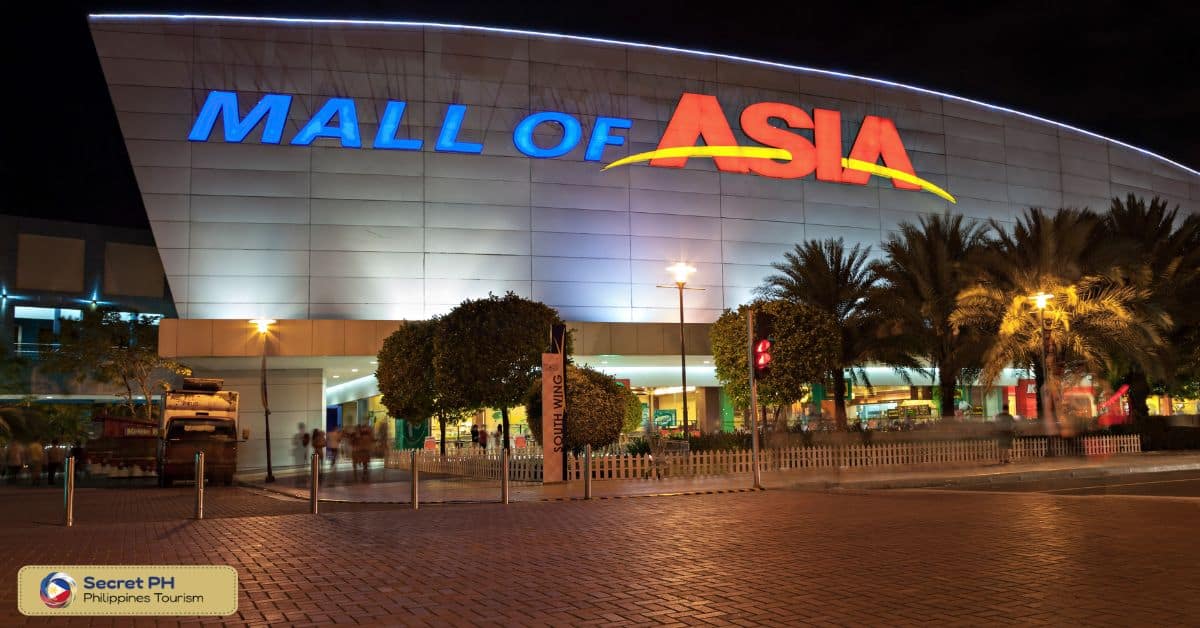 Resorts World Manila
Resorts World Manila has one of the best spots to enjoy fireworks displays. Positioned in Newport City, visitors can get a clear view across the entire city skyline. The resort complex is filled with iconic five star hotels, exciting attractions, and delicious dining options for when you are done watching the show.
Each year, there is usually a grand fireworks display hosted at Resorts World Manila which makes it one of the most popular spots for viewing from within metro manila. The display itself offers a vibrant mix of color and sound that will leave visitors feeling mesmerized by the sight and sound experience.
Address: G299+GW5, Newport Blvd, Pasay, 1309 Metro Manila
Opening Hours: 24hrs
Phone: (02) 7908 8888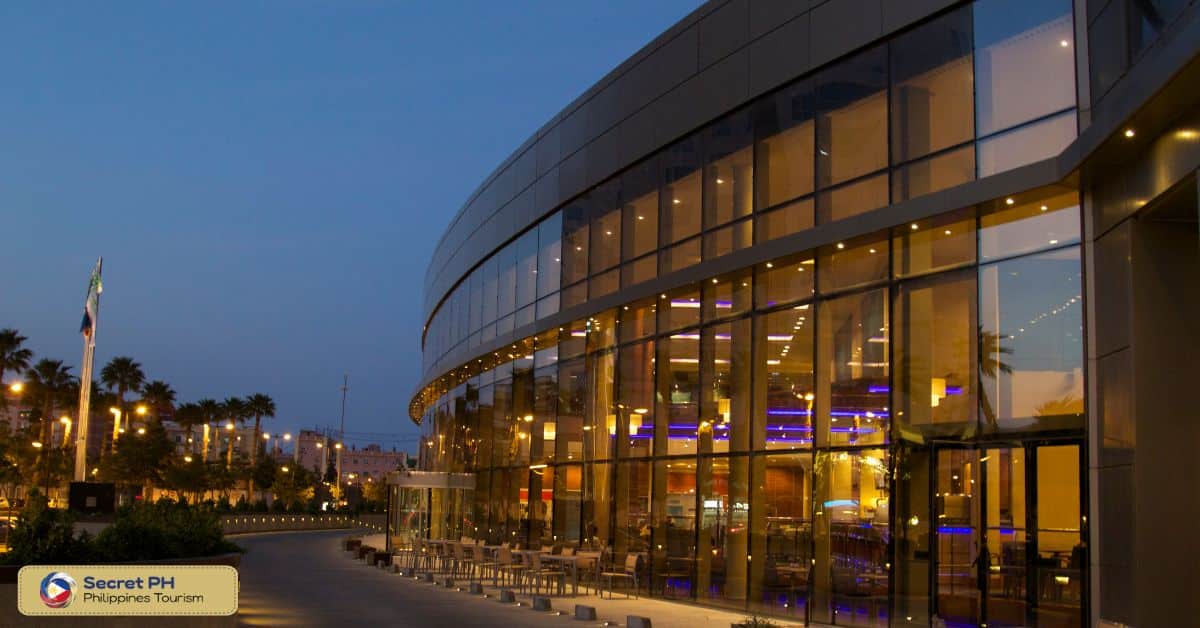 Sofitel Philippine Plaza Manila
A visit to Sofitel Philippine Plaza Manila is a must for all who wish to witness mesmerizing fireworks displays. Situated on the scenic Manila Bay coastline, Sofitel Philippine Plaza boasts some of the best spots for viewing breathtaking and majestic firework shows.
From its sprawling 5 hectares of lush greenery and infinity pool to its diamond-white beach and multi-cuisine cafes, you can be sure that this grand location offers so much more than just fireworks; visitors are bound to have a fabulous time regardless of the day or night.
Address: CCP Complex, Roxas Blvd, Pasay, 1300 Metro Manila
Phone: (02) 8573 5555
For more information about the place, click here.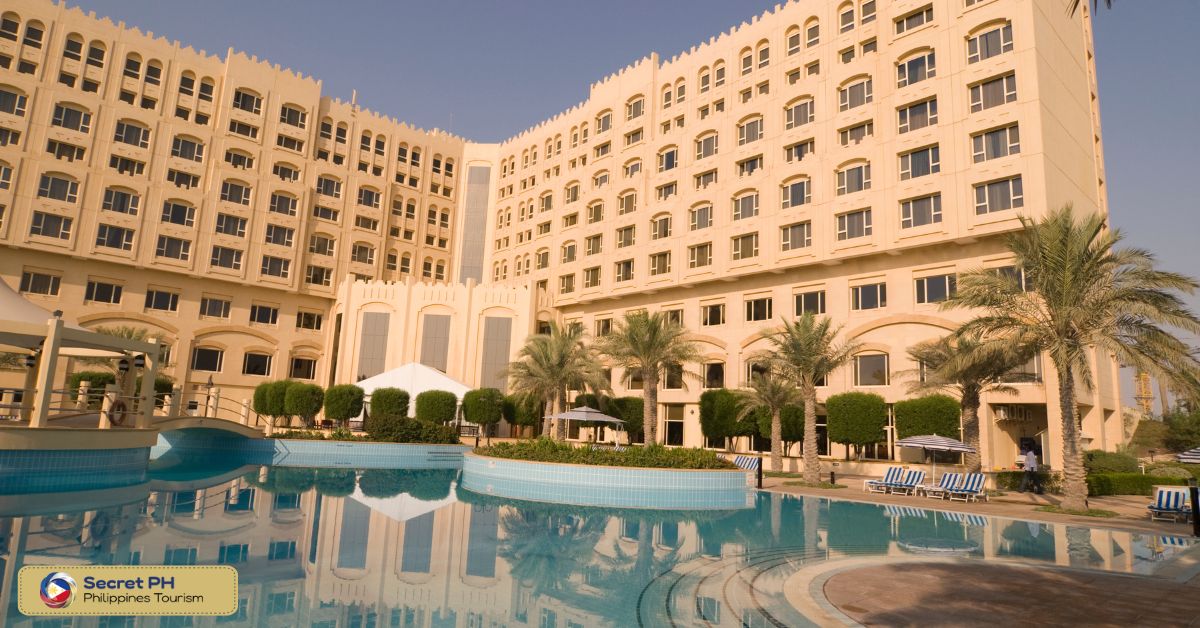 Boracay
New Year's Eve in Boracay is an unforgettable experience! Crowds gather at the beach and put on colorful masks as they await the clock to strike midnight. Fireworks light up the sky, adding a beautiful spectacle to this Caribbean paradise.
The festivities are heightened with delicious food, drinks and live music from local artists that play until the early hours of the morning. As dawn breaks over Boracay, party-goers can cool off with a swim or take part in fun beach activities.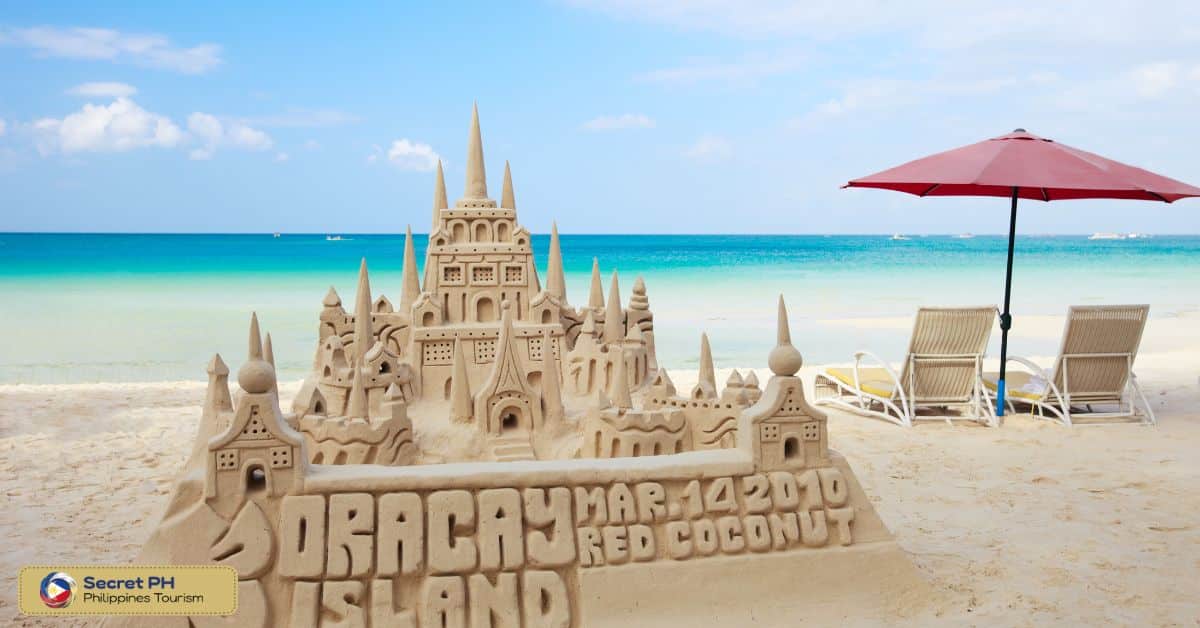 Best spots for watching fireworks display
Boracay is one of the most popular tourist destinations in Southeast Asia. Its beautiful beaches and breathtaking sunsets make it a perfect spot for watching fireworks displays. Here are some of the best places to go for fantastic fireworks viewing in Boracay:
White Beach
White Beach is located on the western side of the island and has amazing views of both sunrise and sunset. From here, you can watch up close as colorful bursts of fireworks light up the night sky. Plus, its convenient location allows you to enjoy other activities while taking in the show like swimming or snorkeling.
For more information about this place, click here.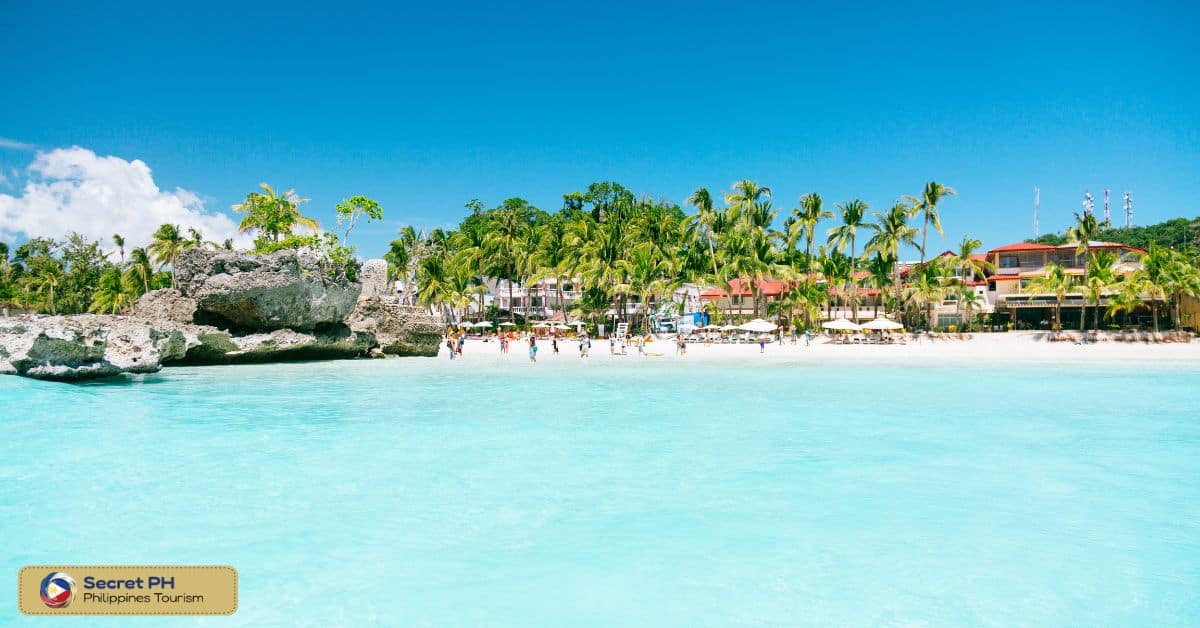 Caticlan Jetty Port
This port offers an epic view of Hinugtan Bay, making it one of the best spots for catching a glimpse at spectacular firework displays during special occasions such as New Year's Eve or even Independence Day celebrations. While here, don't forget to explore some of its stunning cliffs and visit Talipapa Market, with its plethora of souvenirs and local crafts.
Address:  WXH2+54J, Malay, Aklan
Opening Hours: 24hrs
For more information about this place, click here.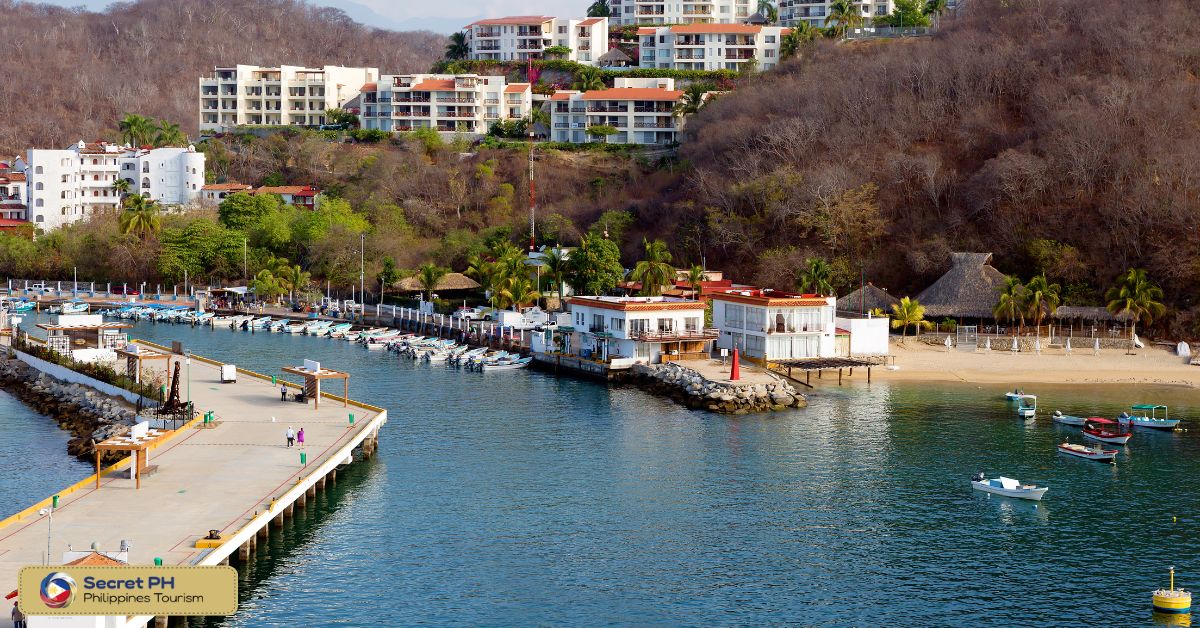 Shangri-La Beach
This beach is located on the northern side of Boracay Island, so if you want to get away from the crowds but still witness a wonderful fireworks show then this is your best bet! Enjoy views from atop a nearby hill or just relax by Shangri-La's poolside bar and lounge area.
Address: Boracay Island, Malay, 5608 Aklan
Opening Hours: 24hrs
Phone: (036) 288 4988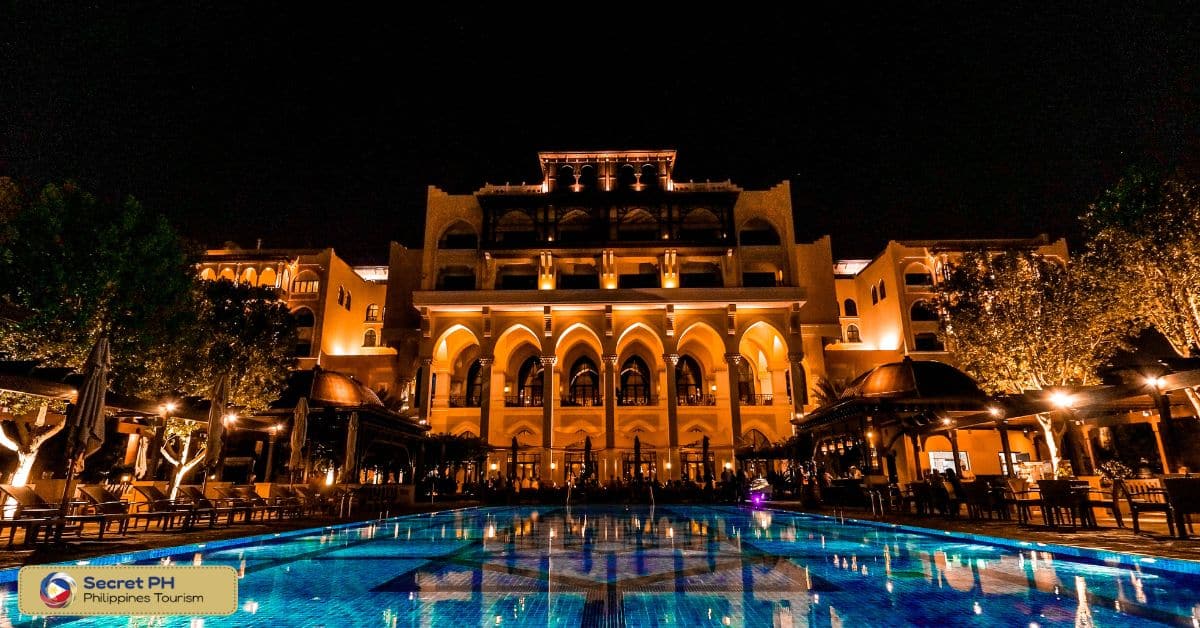 Cebu
The entire city loves ringing in the New Year with dance, music, and traditional Filipino cuisine. As people gather around to celebrate the festivities, fireworks go off at midnight and music fills the skies.
Although elaborate parties are also held across town for those seeking more lavish festivities, locals will agree that nothing matches quite like being at the annual Fireworks Festival in its historical park downtown. It makes for an incredible evening under a moonlit sky filled with joy and laughter.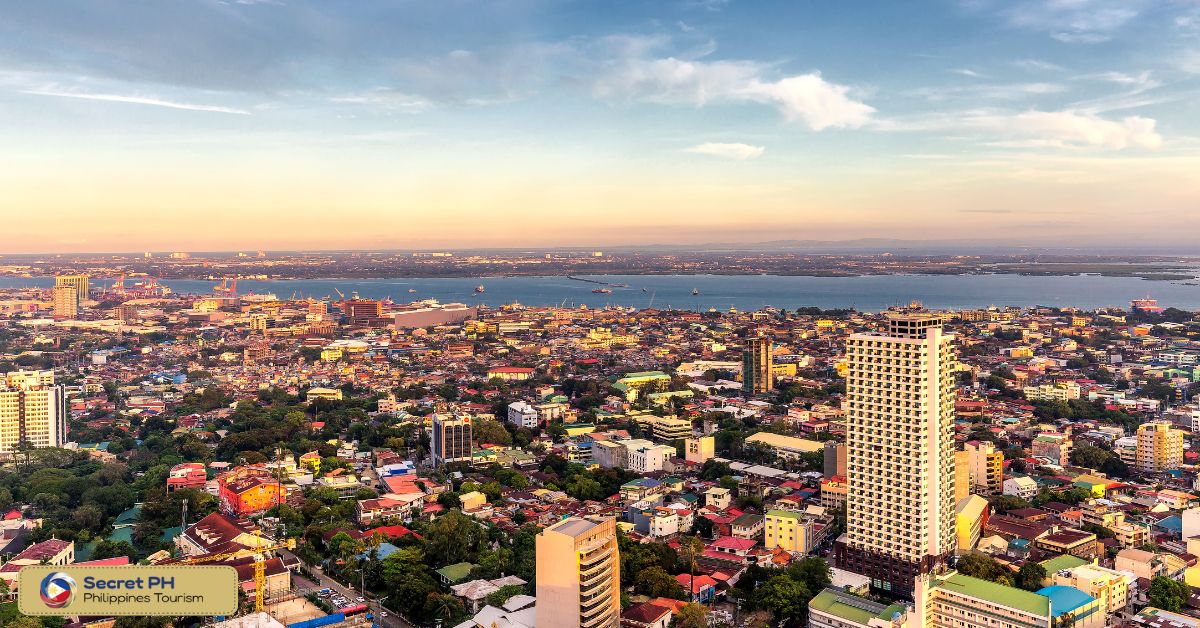 Best places to watch fireworks display
Cebu offers some of the most stunning displays of light and sound in the Philippines. From vibrant waterfronts to picturesque mountain ranges, there's something for everyone here. Here are some of the best spots in Cebu to view incredible fireworks:
Fuente Osmeña Circle
Situated in between two roads, this historic circle is a great spot from which to watch amazing fireworks. Although it can get crowded during peak season, there's usually plenty of room by the fountain or other surrounding areas for you to take a seat back and marvel at the colorful lights in the sky.
For more information about this place, click here.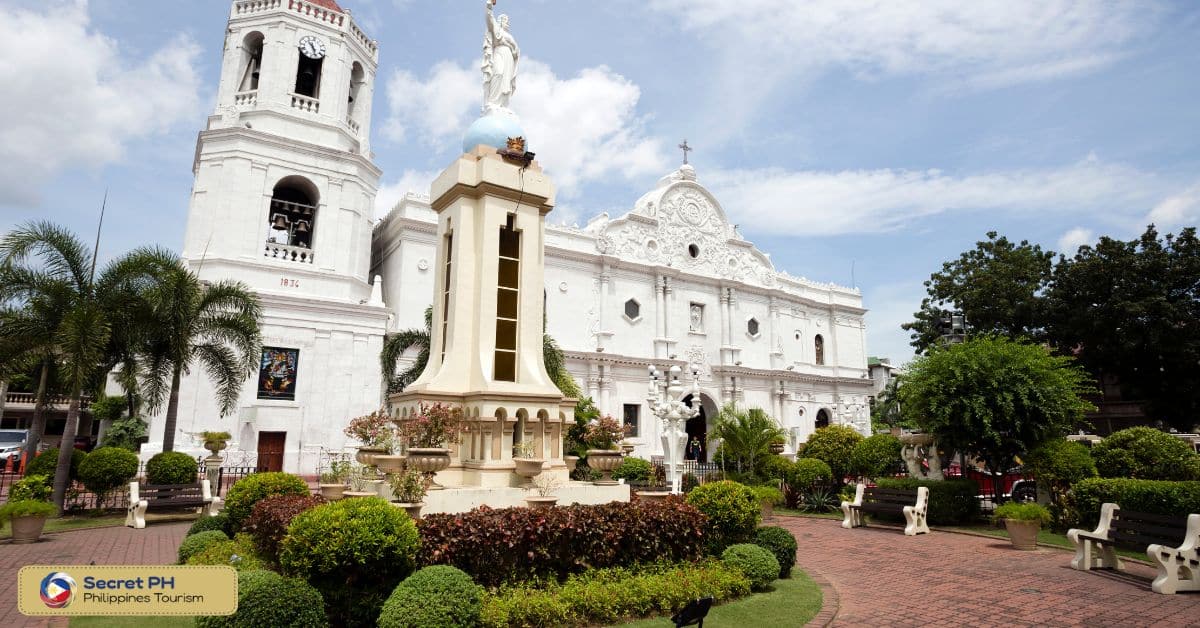 Sugar Beach
Located near Mactan Island, Sugar Beach is the perfect spot for viewing some unforgettable fireworks with family or friends. With plenty of restaurants and bars nearby serving scrumptious Filipino meals and refreshing drinks, you have additional reasons to make this beach your go-to destination for watching beautiful firework displays.
Address: 5R23+F2H, C. Batiancila Street, Bayan ng Santa Fe, 6047 Lalawigan ng Cebu
Get directions by clicking here.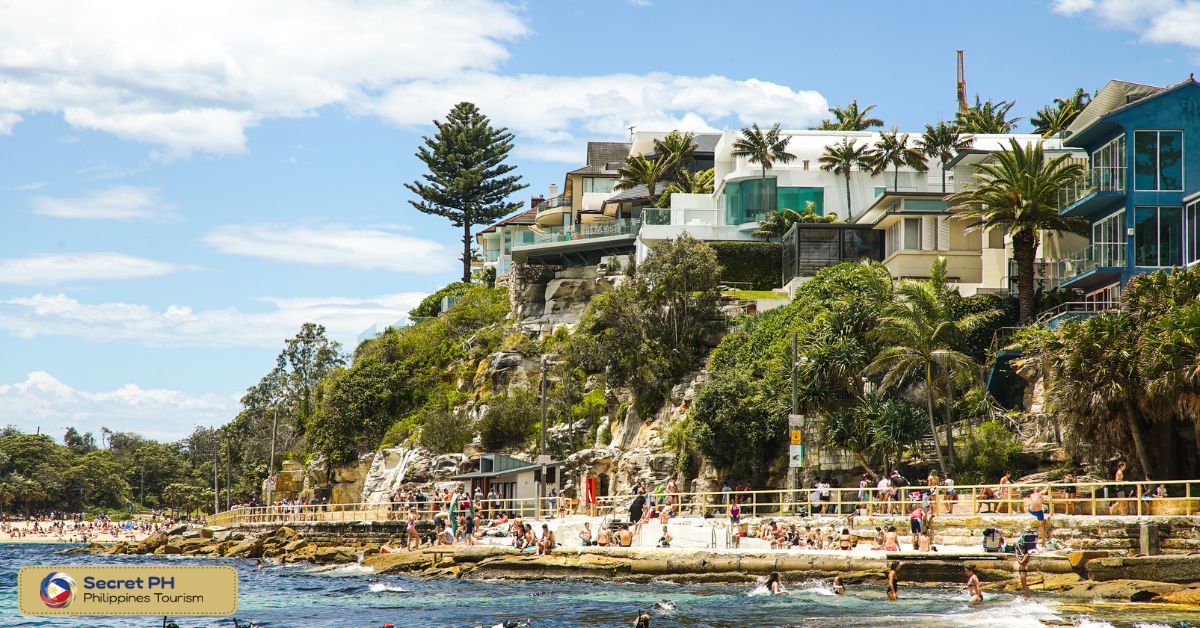 Magellan's Cross
For those looking for a more spiritual experience while catching a glimpse at mesmerizing fireworks, head on over to Magellan's Cross. Here you will find a statue dedicated to Ferdinand Magellan who erected it centuries ago when he first arrived on Philippine shores. Surrounded by historical monuments like Fort San Pedro and Basilica Minore del Santo Niño de Cebu, Magellan's Cross is ideal for watching fireworks display in Cebu.
Address: 7WV2+CQG, P. Burgos St, Cebu City, Cebu
Opening Hours: Monday – Sunday, 8AM – 6PM
Phone: (078) 945 6321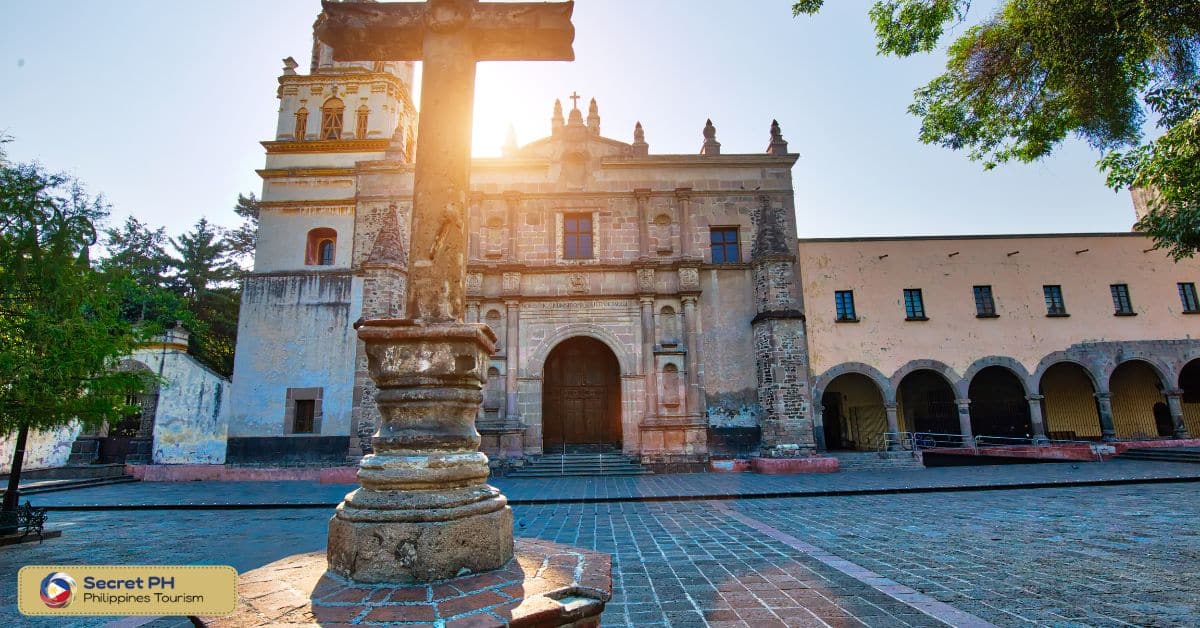 Baguio
Baguio, still known as its original Ibaloi name, Kafagway, is a renowned tourist spot for those wanting to escape the hustle and bustle of city life during the holidays. On New Year's Eve, streets are adorned with colorful decorations and locals often start off the holiday season with parades on select nights.
In the city center and at Camp John Hay people gather around bonfires until midnight to dance and sing traditional Christmas carols. As the clock strikes 12, everyone simultaneously lights up their sparklers in a show of color and sound that embraces the night sky.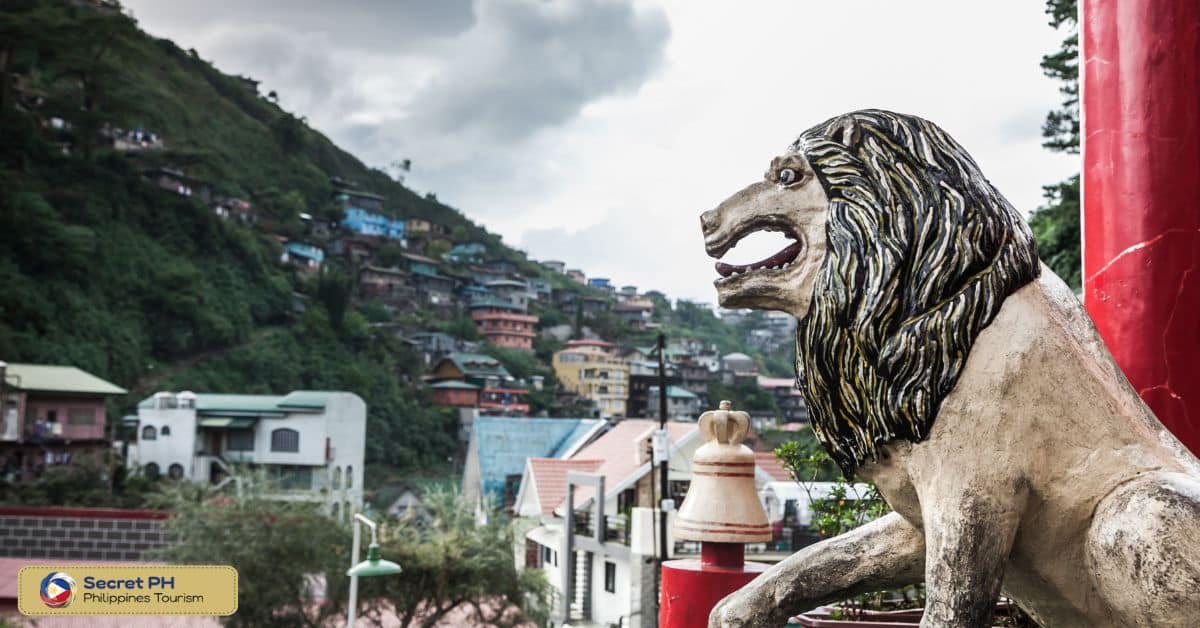 Best spots for watching fireworks display
There are so many great spots to enjoy the show. From the lush parks of the city to mountain peaks, here's our list of the best places for watching spectacular fireworks displays in Baguio. So grab your blankets and picnic baskets and get ready for a night of colorful lights and booming sounds!
SM City Baguio
SM City Baguio is one of the best spots for watching a fireworks display. The venue is strategically located atop a hill, giving viewers a stunning view of the display from any angle. Spectators are in awe as they watch the vibrant colors of the fireworks burst into the night's sky, perfectly framed against its dark canvas. The show gets even more entertaining with some popular music playing in the background, blanketing its surroundings with an electric and unforgettable atmosphere.
Address: SM City Baguio Luneta Hill, Upper Session Rd, Baguio, 2600 Benguet
Opening Hours: Monday – Sunday, 10AM -9PM
For more information about this place, click here.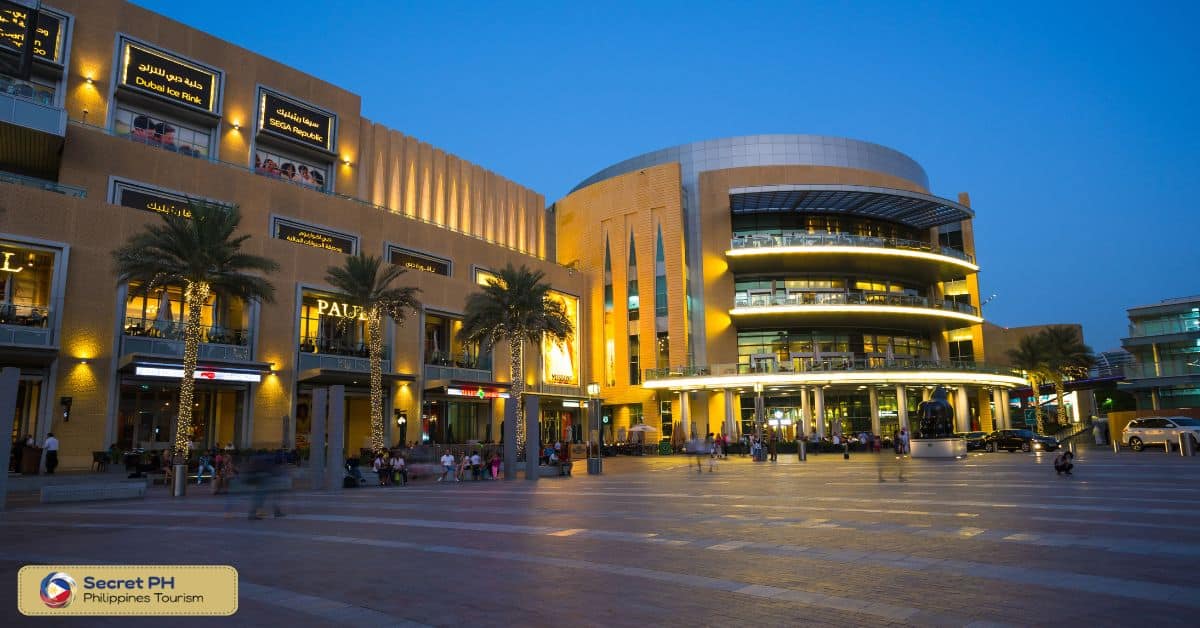 Baguio Country Club
The Baguio Country Club is considered by locals as one of the best spots for watching fireworks displays, offering an incredible and lasting experience. On display nights, locals and tourists alike gather at the spot to take in the dazzling show of colorful sparks filling up the night sky – both from above and below. Views from multiple angles are also available when standing on different parts of the hills, adding more depth to its majestical beauty.
Address: Country Club Rd, Camp John Hay, Baguio, 2600 Benguet
Opening Hours: 24hrs
Phone: (074) 619 2050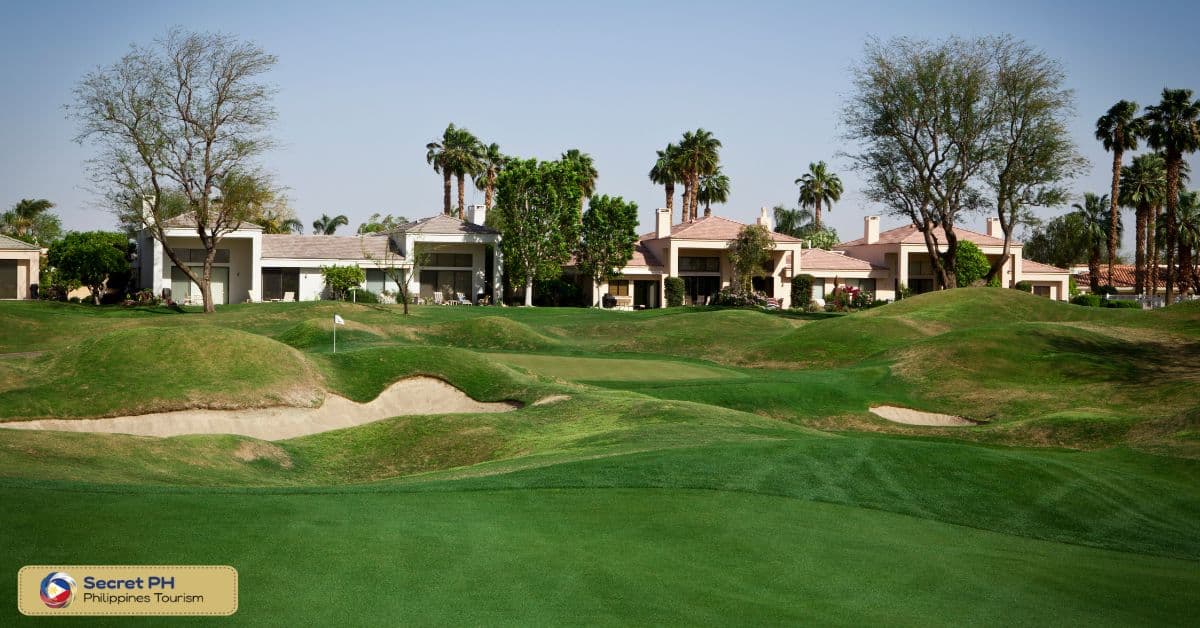 Burnham Park
It has a vast expanse of open space with its landscaped gardens, open plazas, picnic grounds, and playgrounds that attract many visitors every year. The lake gives plenty of seating area so people have different options on where to enjoy the colorful display in the sky without having to worry about overcrowding or getting too stressed out finding a good vantage point.
Address:  Jose Abad Santos Dr, Baguio, 2600 Benguet
Opening Hours: 24hrs
Phone: (074) 442 7014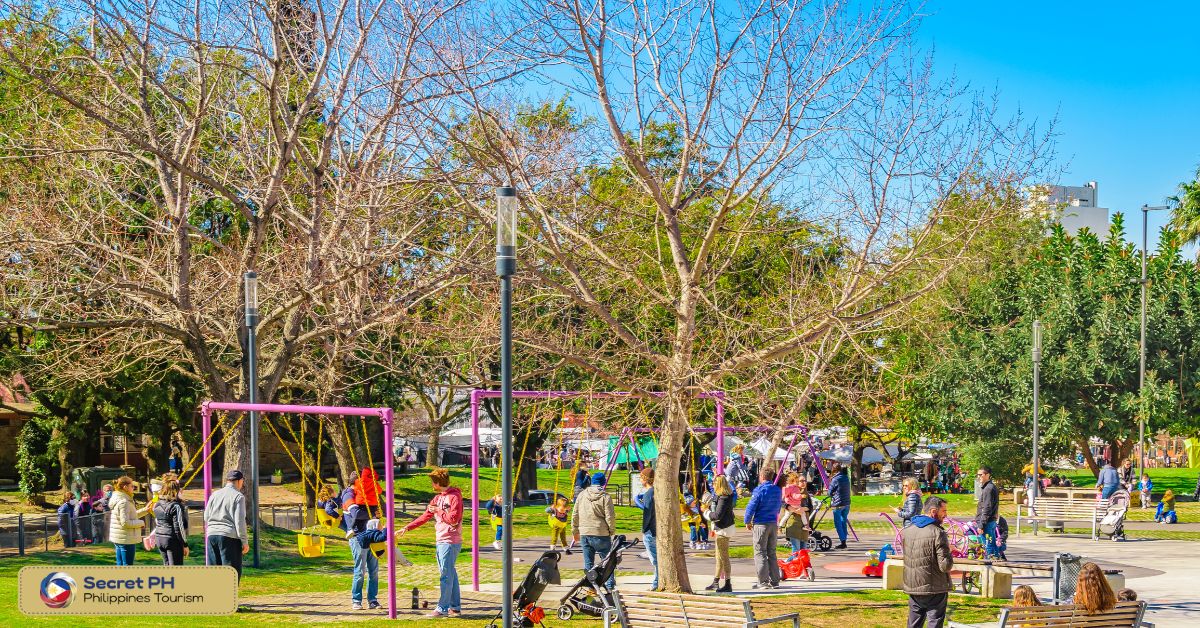 In Conclusion
The Philippines has countless options for travelers who are looking to spend New Year's Eve in an exciting and memorable place. From lively cities full of fireworks and vibrant parties, to quiet islands perfect for relaxation and reflection, the possibilities for celebrating New Year's in the Philippines are vast.
Whichever destination you choose, whether it be inland or on one of its many beaches or even both, you can be certain that you will have a unique and joyful experience full of lasting memories.