Are you a foodie looking for a unique dining experience in Quezon City? Look no further than the vibrant and bustling night markets!
Discover the bustling and colorful world of Quezon City's night markets with our comprehensive guide. From Central Weekend Market to SIDCOR Night Market, we've curated the best locations, food, and tips to help you make the most of your night market experience. Don't miss out on the excitement and flavors of Quezon City's night markets!
In this guide, we'll take you through some of the best night markets in Quezon City, providing insider tips, must-try foods, and advice to make your night market adventure a success. Get ready to explore the colorful and flavorful world of Quezon City's night markets!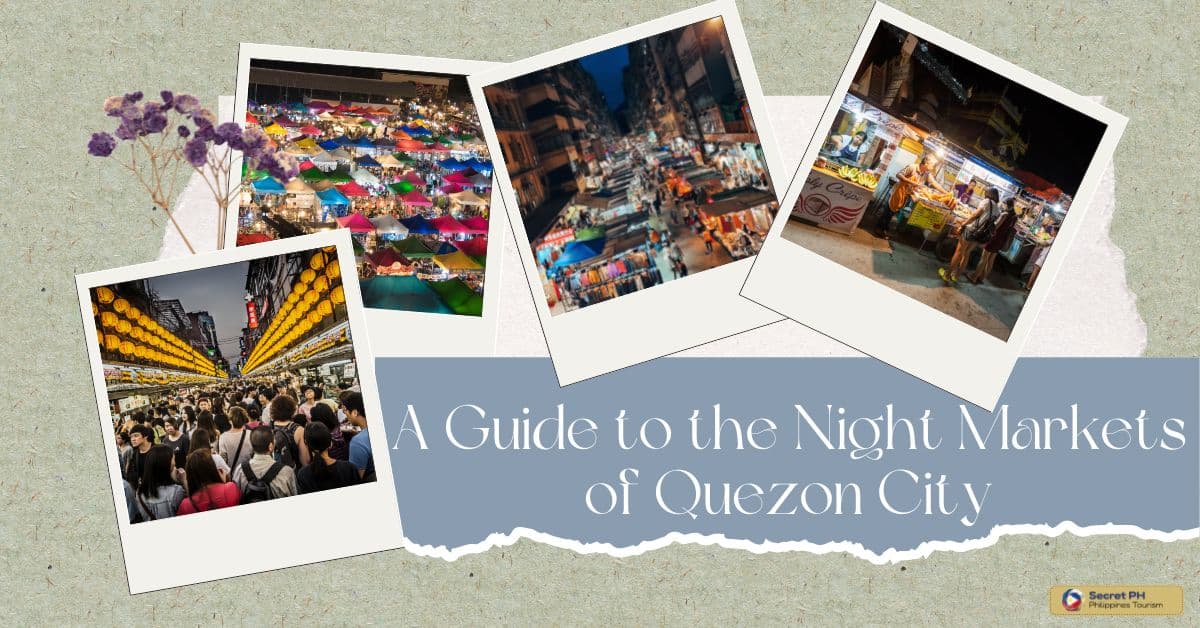 Night Markets in Quezon City
Quezon city is renowned for its vibrant night markets. These markets are a diverse collection of stalls selling various items such as clothes, home décor and accessories, food, and jewelry. Also, visitors can enjoy entertainment in the form of live music and performances from local talents.
This creates an exciting atmosphere that makes visiting a night market an experience unlike any other. The prices of items are usually discounted and competitive as vendors try to outdo each other for customers, making it one of the more affordable shopping destinations in the city. Many night markets offer traditional Asian dishes which allows people to sample different cuisines while they browse through stalls.
Best Night Markets in Quezon City
Quezon City is known for its vast array of night markets, providing the local community with an opportunity to find products and services from a variety of vendors at competitive prices. The diversity and bustling atmosphere makes these night markets a one-stop destination for all kind of people. If you're in search for affordable items or looking to have a fun time exploring the city, then Quezon City's night markets should be at the top of your list.
Central Weekend Market
If you're looking for everyday items or trying out something new, this vibrant marketplace has you covered. Come take a stroll along its bustling stands ranging from apparel and accessories to snacks, health products, furniture and plants! Enjoy all the bargains this weekend market has to offer. Grab at least one unique item for your home and treat yourself to a gastronomic adventure in Quezon City.
Address: M364+VH7, New Era, Quezon City, Metro Manila
Opening Hours: Friday – Saturday, 2PM – 10PM
What to expect
Central Weekend Market in Quezon City is a vibrant hub for both locals and tourists alike. Here, you will find a variety of stalls offering an array of products that range from fresh produce to fashion items and arts & crafts. Many stall owners provide great bargains, so be sure to check out all the booths to get the best deals. With its friendly atmosphere and wide selection of goods, and uncover some hidden gems or score on a few souvenirs.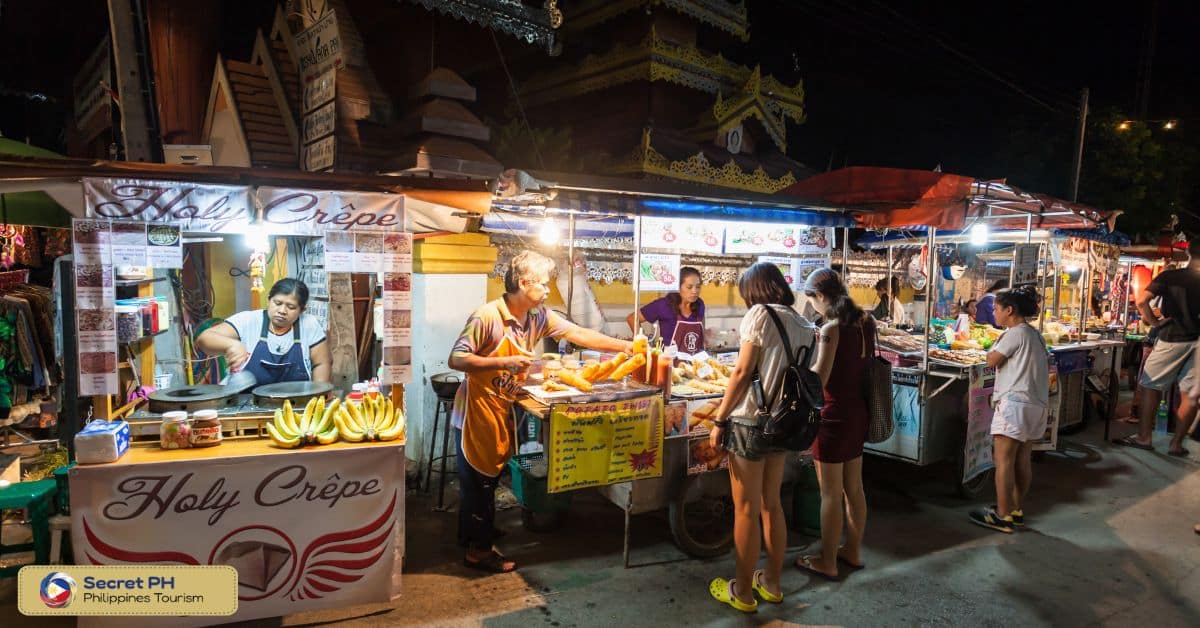 Must-try food and drinks
It is a haven for food and drinks lovers, as it offers a variety of offerings from local specialties to international cuisine. A must-try when visiting the market are the Filipino delicacies such as kakanin and halu-halong native cakes, gourmet dishes like adobo, sinigang, and bulalo soups, fresh seafood from their assorted fishmongers, juice made from tropical fruits like buko and guyabano, plus artisan coffee roasted in-house.
U.P. Town Center by Ayala Malls
U.P. Town Center by Ayala Malls is a shopping center located in Quezon City that offers a unique shopping experience for everyone. It houses a variety of shops from international brands to local favorites, encompassing fashion, beauty, lifestyle and entertainment items.
You can also find great dining options with its expansive array of restaurants and cafes that offer both traditional and modern dishes. U.P. Town Center by Ayala Mall has an inviting atmosphere with its lush gardens, open spaces, greenery and charming architecture making it the perfect destination to spend a day with family or friends.
Address: 249, 216 Katipunan Ave, Diliman, Quezon City, 1800 Metro Manila
Opening Hours: Monday – Sunday, 10AM – 9PM
Phone: (02) 7795 9595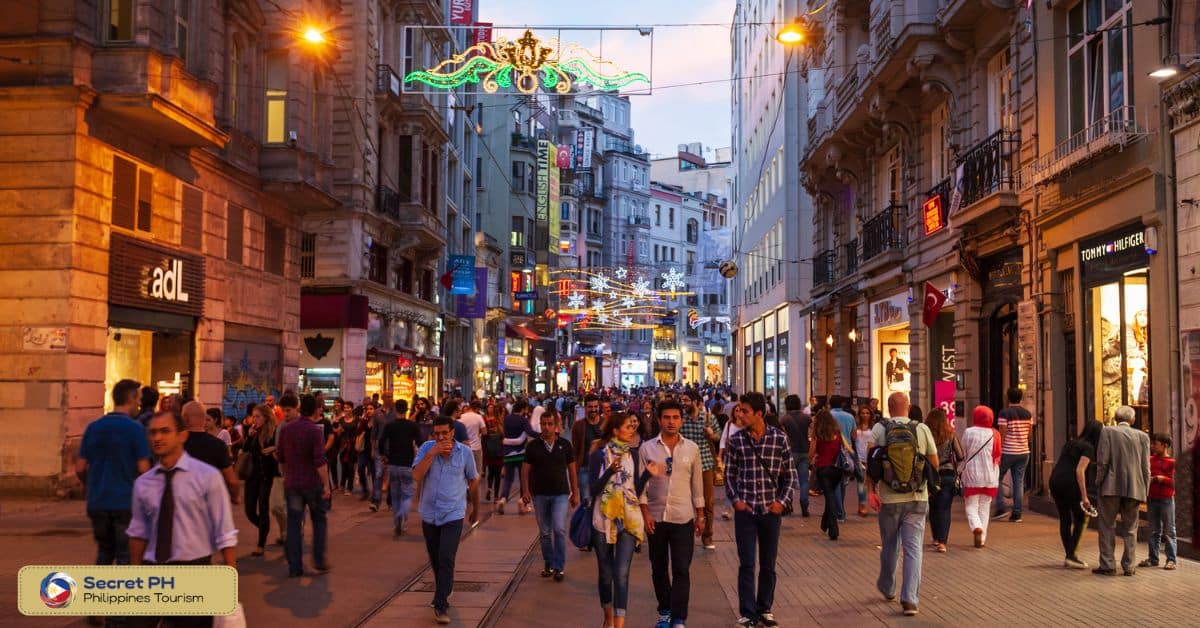 What to expect
With a wide variety of dining options, shops, and entertainment hubs, there will be something here to keep everyone entertained and happy. Visitors can also check out cinemas at the theater complex or take part in plenty of other activities catered to all ages.
For shoppers, the mall boasts of both local businesses and international stores for an exciting shopping experience. There are special areas dedicated just for children where they can play and explore to their hearts' content.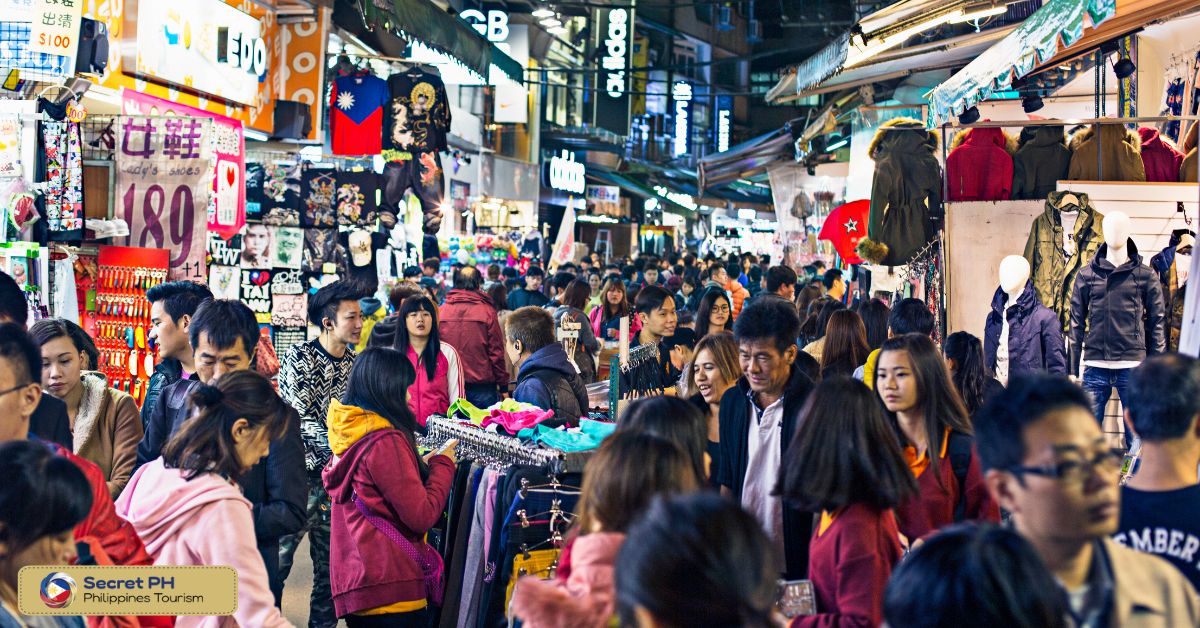 Must-try food and drinks
From cool desserts and treats to savory meals, you'll find endless options all within the mall. Whether you're looking for a midnight snack or a filling dinner, there's something on the menu that will surely hit the spot. For those with a sweet tooth, try out the delicious milkshakes from Donut Factory or indulge in some gelato at Then Have Some Ice Cream.
Get a good caffeine kick from either Starbucks or Espresso Bar and generously-filled munchkins from Krispy Kreme Doughnuts. Foodies looking for an international experience can head to Wowbao for quality Asian cuisine or Apron at Pancake House for all-day breakfast staples and favorites.
SIDCOR Weekend Market
The SIDCOR Weekend Market is a one-of-a-kind marketplace for bargain hunters, entrepreneurs, and budget shoppers. This bustling outdoor market offers a variety of diverse goods from handcrafted jewelry to apparel and accessories to even fresh fruit and vegetables. Vendors from all over Quezon City set up their shops here on weekends to offer the best deals and products to customers at even better prices.
Address: J2VR+956, Epifanio de los Santos Ave, Diliman, Quezon City, Metro Manila
Opening Hours: Sunday, 6AM – 2PM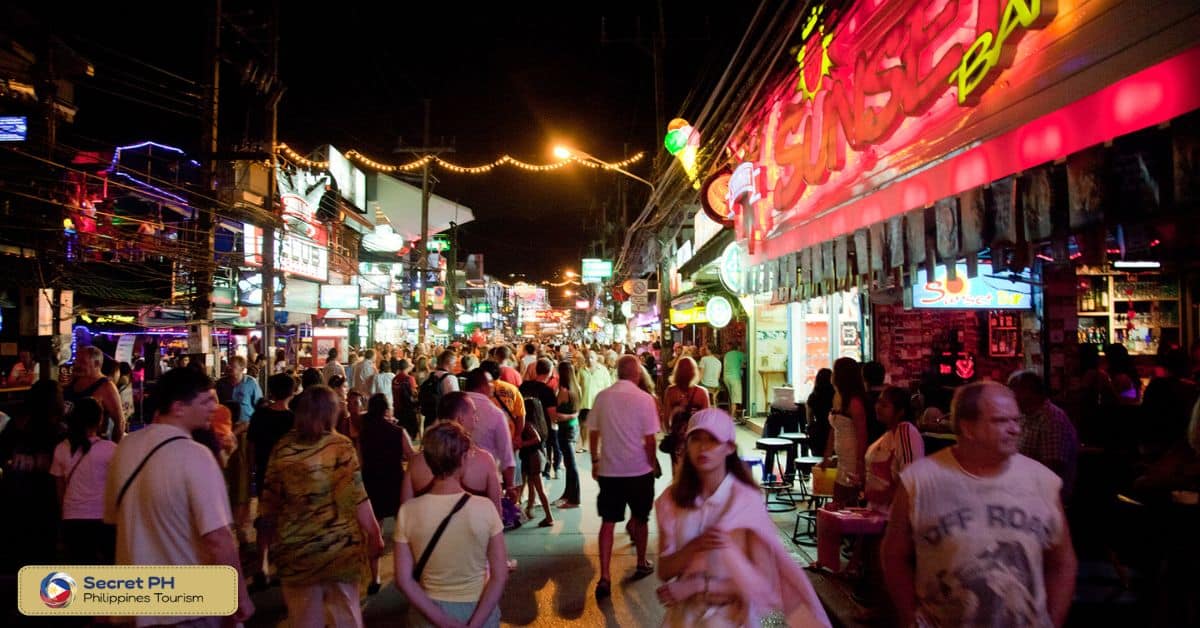 What to expect
Its sprawling stalls contain a wide array of products ranging from gadgets, to clothing, to delicious food! Whether you're looking for something specific or just want to browse through the multitude of offerings, SIDCOR Market is sure to deliver. Vendors are local and friendly; bargaining is encouraged so shoppers can get the best deal possible.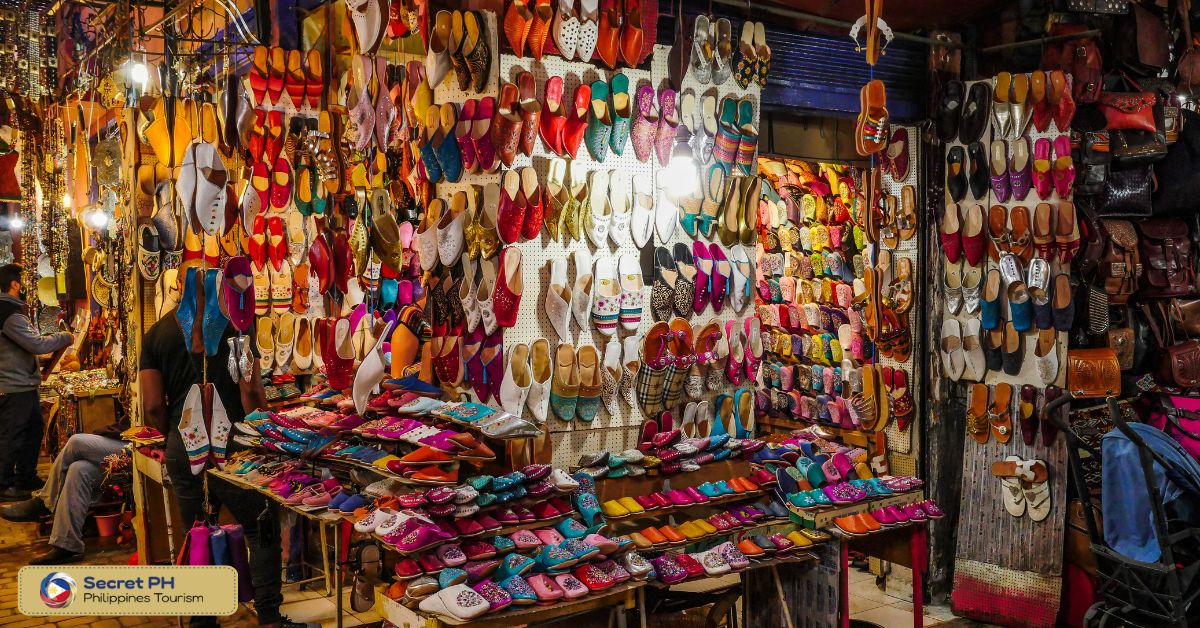 Must-try food and drinks
From traditional Filipino dishes like pork sisig and lumpia, to street food such as kwek-kwek and fish balls, there is something for everyone. There are also drinks to try, like buko and calamansi juice, with different stalls offering food and drinks specialties depending on the season. Whether you are looking for delicious local dishes or thirst quenching drinks, Quezon City's SIDCOR Weekend Market will not disappoint.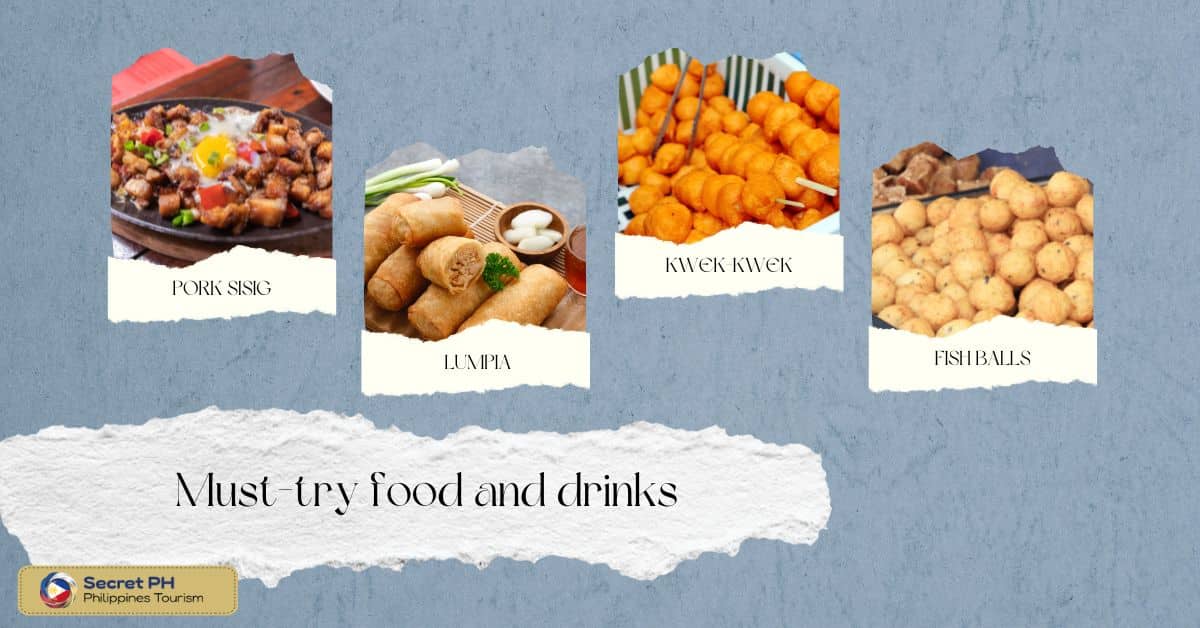 Tips for Enjoying Night Markets in Quezon City
Quezon City is an exciting and bustling metropolis, with beautiful nightlife and entertainment to enjoy. It is home to many night markets, which are a great way to sample the local culture and cuisine. To ensure that you maximize your visit and have a pleasant experience at Quezon City's night markets, here are some helpful tips to follow:
Tip 1: Come prepared
One of the most essential tips for getting the most out of a night market in Quezon City is to come prepared. Before you visit the night market, research what vendors will be there and what they're offering. This will give you insight into which vendors might have products that interest you so that you can be sure to stop by those locations first.
Being informed ahead of time also helps to prevent impulse buying or spending too much on just one area or product. Wearing appropriate clothing for a night market's atmosphere is recommended as well. Proper footwear you can walk long distances in is important and comfortable clothes tailored for warmer weather.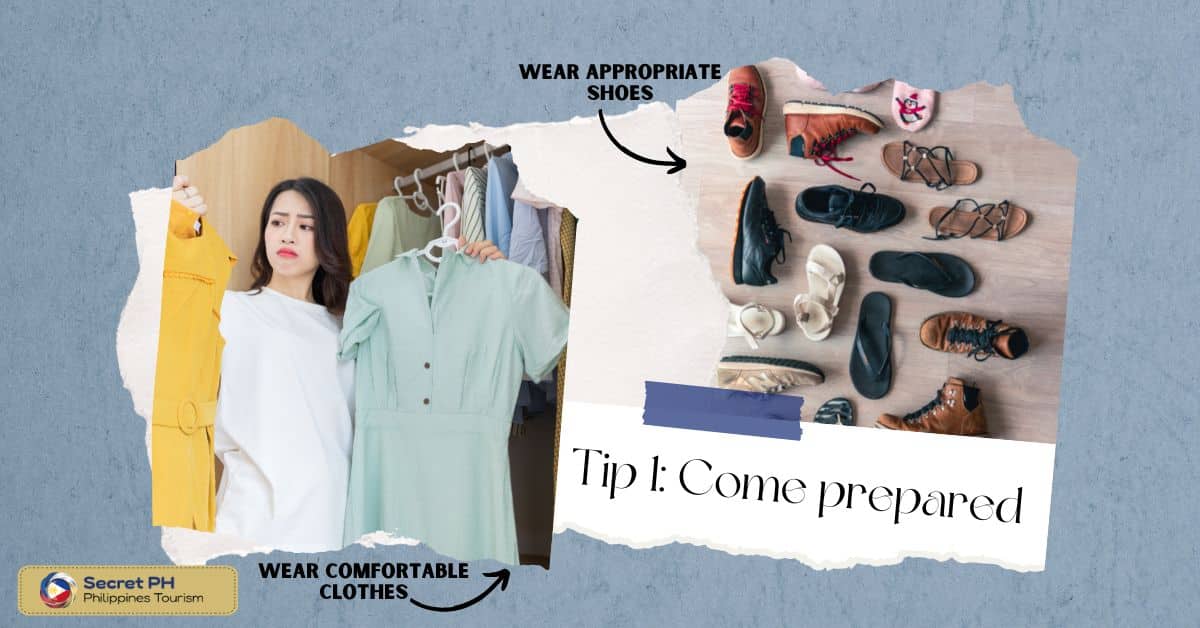 Tip 2: Be adventurous
Going to night markets can be a great way to experience unique local sights and sounds. Trying different dishes, chats with vendors and interact with the locals can help you get a better insight into Quezon City's culture.
After all, discovering an area doesn't mean just looking at it; being bold and walking around the market stalls or looking for small food stands is part of the experience. Of course, it also helps if you are comfortable taking risks in unfamiliar places.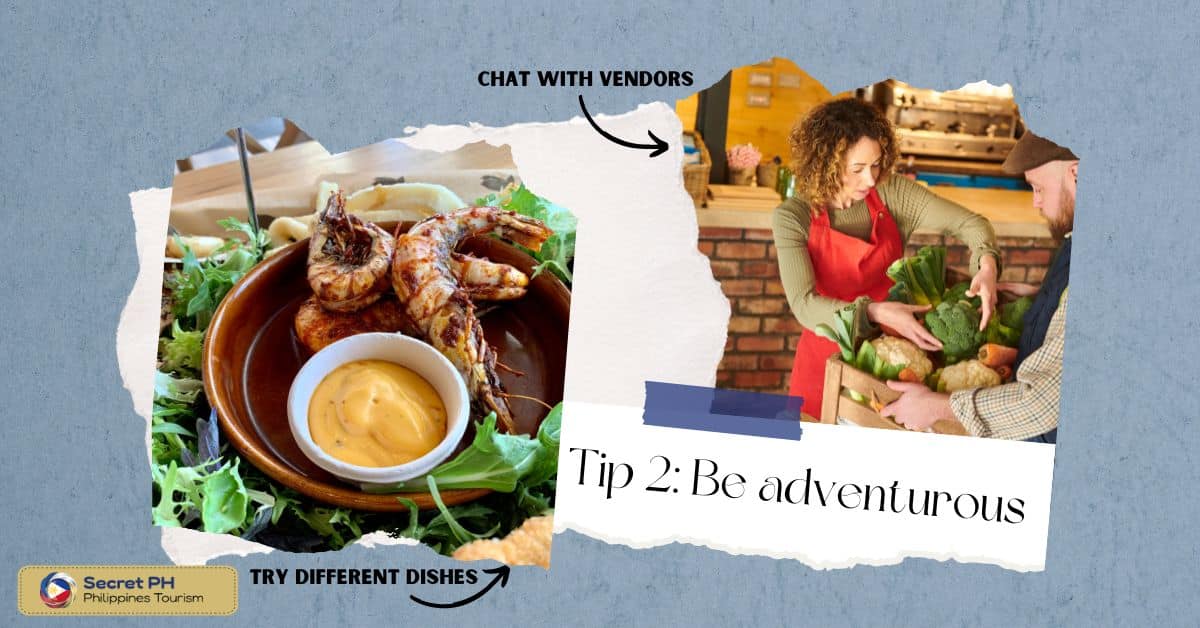 Tip 3: Be mindful of your belongings
When exploring the city's bustling night markets, take steps to protect your possessions. Pick-pockets are common in crowded places, so be sure to close your purse and zipper pockets. Also if you're carrying a phone, wallet or any other valuable items, always keep them in front of you and don't hesitate to ask for help from the market staff if needed. This way, you'll be able to enjoy all summer adventures with less stress and worry.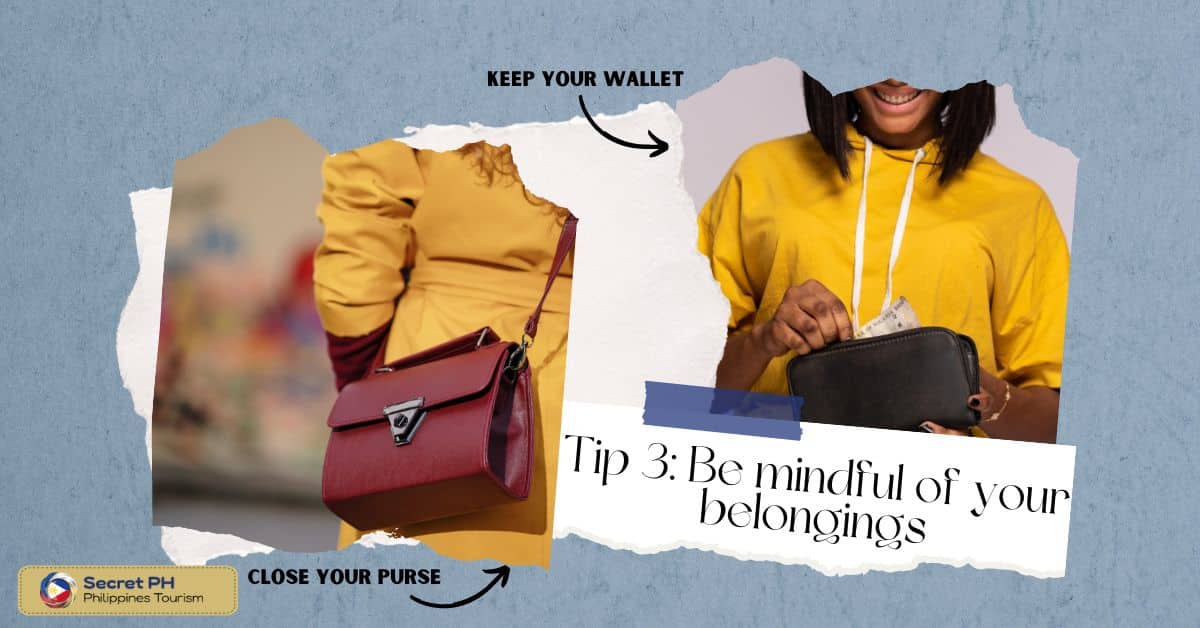 Tip 4: Stay hydrated
Staying hydrated is an important tip for those planning to visit night markets in Quezon City. Since this type of market generally spans a large area and involves standing for long periods of time, it is easy to become dehydrated without realizing it.
Bring several re-usable water bottles as they can be filled up at many vendors throughout the night markets. Not only will staying well hydrated keep visitors feeling their best, but also help them enjoy more of what the night market has to offer.
In Conclusion
The night markets of Quezon City provide an invaluable experience for locals and tourists. With dazzling displays of painted signs, exotic sights, sounds, and smells. These vibrant bazaars truly capture the essence of Filipino culture. Visitors to any one of these night markets can expect to find a treasure-trove of goods.
The prices are reasonably low and the variety is plentiful. From fresh produce to handicrafts and garments. Shopping at Quezon City's night markets is not just about buying products. It's also about joyfully strolling underneath the cloudless night sky. Listening to street performers in between stalls and indulging in a unique atmosphere distinct from anything else.